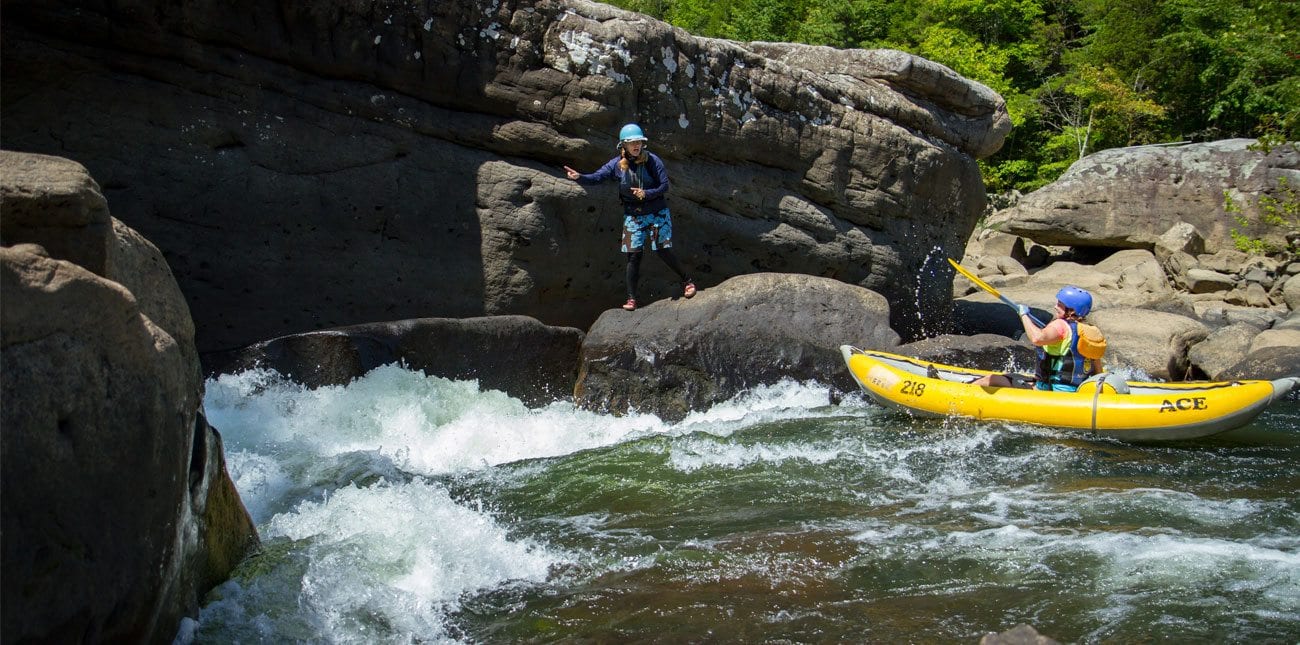 July 17, 2018
Heart Pounding Adventures
Home
|
|
Heart Pounding Adventures
We're all for adventure at ACE Adventure Resort, it's not only in our name, but it's also in our blood. It's what we do here, and we do adventure better than anyone in West Virginia. Now that you've completed your New River trip, it's time for a step above the rest when you head down the heart-pounding summertime whitewater rafting adventures on the Gauley River.
That's right! You can explore the Gauley River in the summer – which means you don't have to wait until the fall for this one-of-a-kind experience. This trip goes for those wanting to take a step beyond the breadth of the New River. For the summer Gauley season isn't for the faint of heart and not for everyone. Our Best of Summer – All Day trip has a minimum age of 15 (height min. 60 inches), and you must be some what experienced due to the intensity of the water, cliffs, boulders… you name it; you'll probably encounter it on downstream, no joke!
Challenge Yourself to a Heart Pounding Adventure
Technically speaking because the water level is not as high as it is during the fall season, house sized boulders, and exposed cliffs make this adventure trip Class II-IV(V). You'll work your way around waterfalls and huge drops, it's definitely going to be a workout. Just remember to think positively because those 12 miles of sheer whitewater fun are waiting for you! And because it's summer, the water gets low and our duckies come out to play. And no, we don't mean rubber duckies.  We mean our inflatable kayak-like rafts to help you get down the Gauley safe and sound.
If you want even more Gauley fun, venture in the great unknown with our Summer Gauley Two Day Overnight package. This package includes more than just 5-6 hours of rafting each day.  Enjoy seeing more than 15 miles of the Gauley River up close and personal, tasty meals provided like riverside lunches (on both days), with dinner and dessert served on night one, and a hearty breakfast served on morning two before you hit the water. What could be better than two fantastic days of roaring whitewater rapids, waterfalls, swimming, and S'MORES! Not a thing if you ask us!  
You still have plenty of time to get your Gauley on before August ends. Embark on a heart pounding adventure of awesomeness this summer as you wind your way through a maze of adrenaline enriched whitewater river adventures and have the time of your life when you book your rafting trip with Ace Adventure Resort!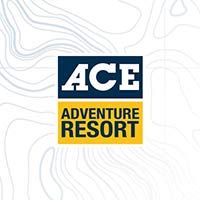 BY aceteam
Bringing you all the latest whitewater rafting, adventure, and all things ACE from the New River Gorge of West Virginia for over 40 years.
VIEW FULL BIO & ALL POSTS
RELATED ADVENTURES