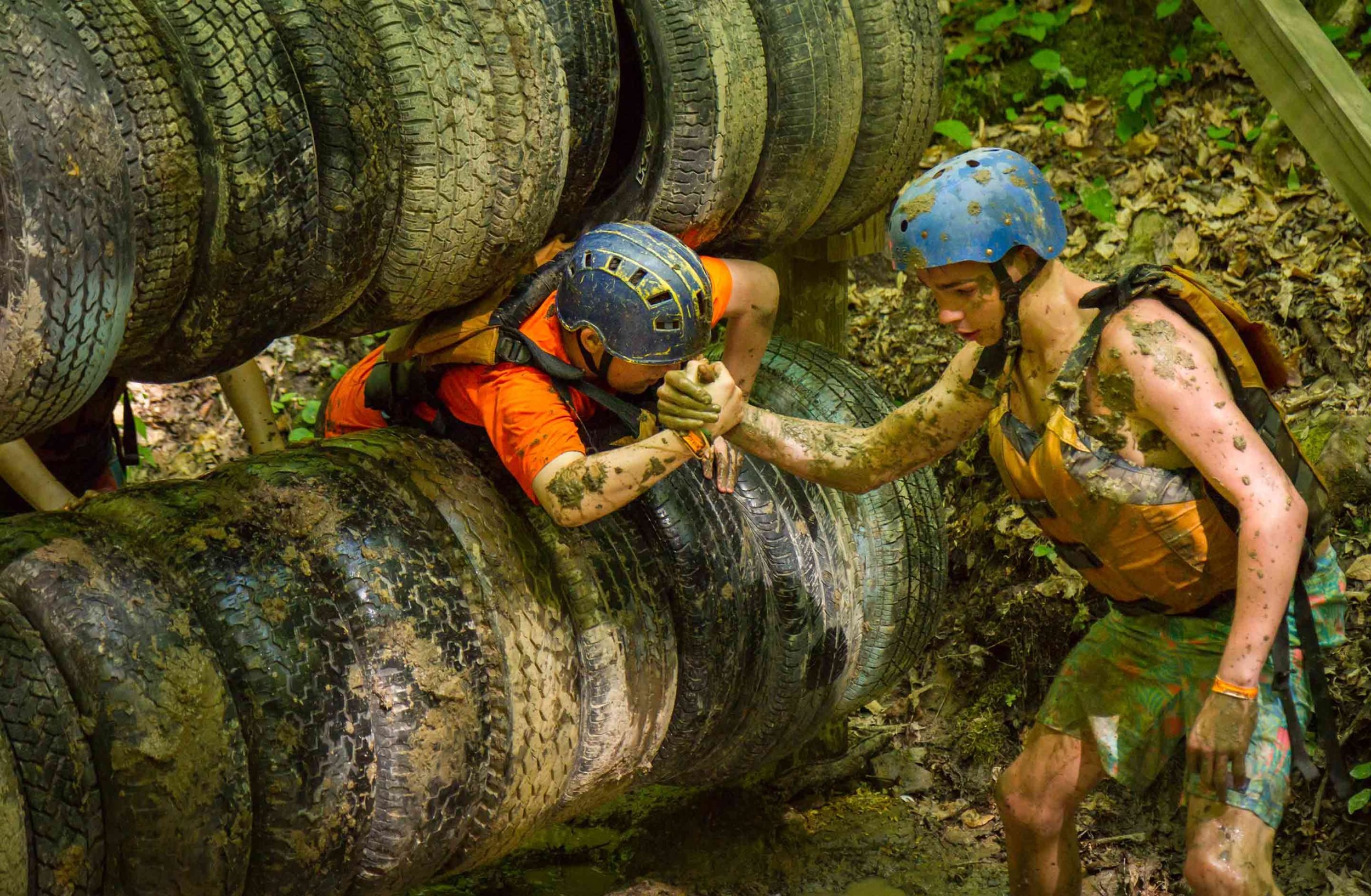 Adventures
Mud Obstacle Course
Home
|
|
|
Mud Obstacle Course
Mud obstacles? Of Course.
Mud Obstacle Course
Here at ACE we know how to have fun in the mud! Our Mud Obstacle Course will have you army crawling, climbing, running, and moving your way through an obstacle course with an added slippery element-MUD. The objective? Get your team to cross the finish line first!
Try our most popular mud obstacle adventure!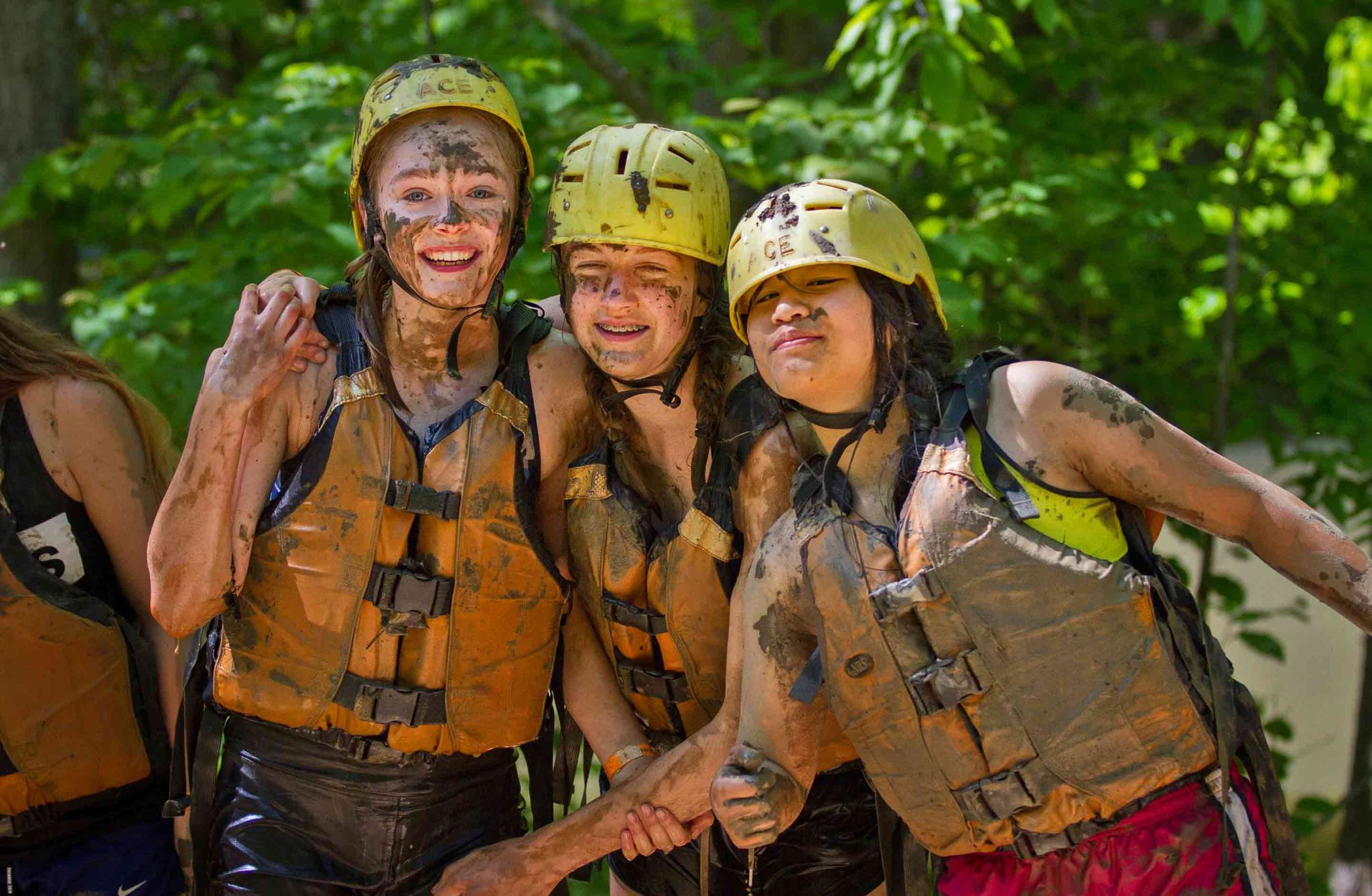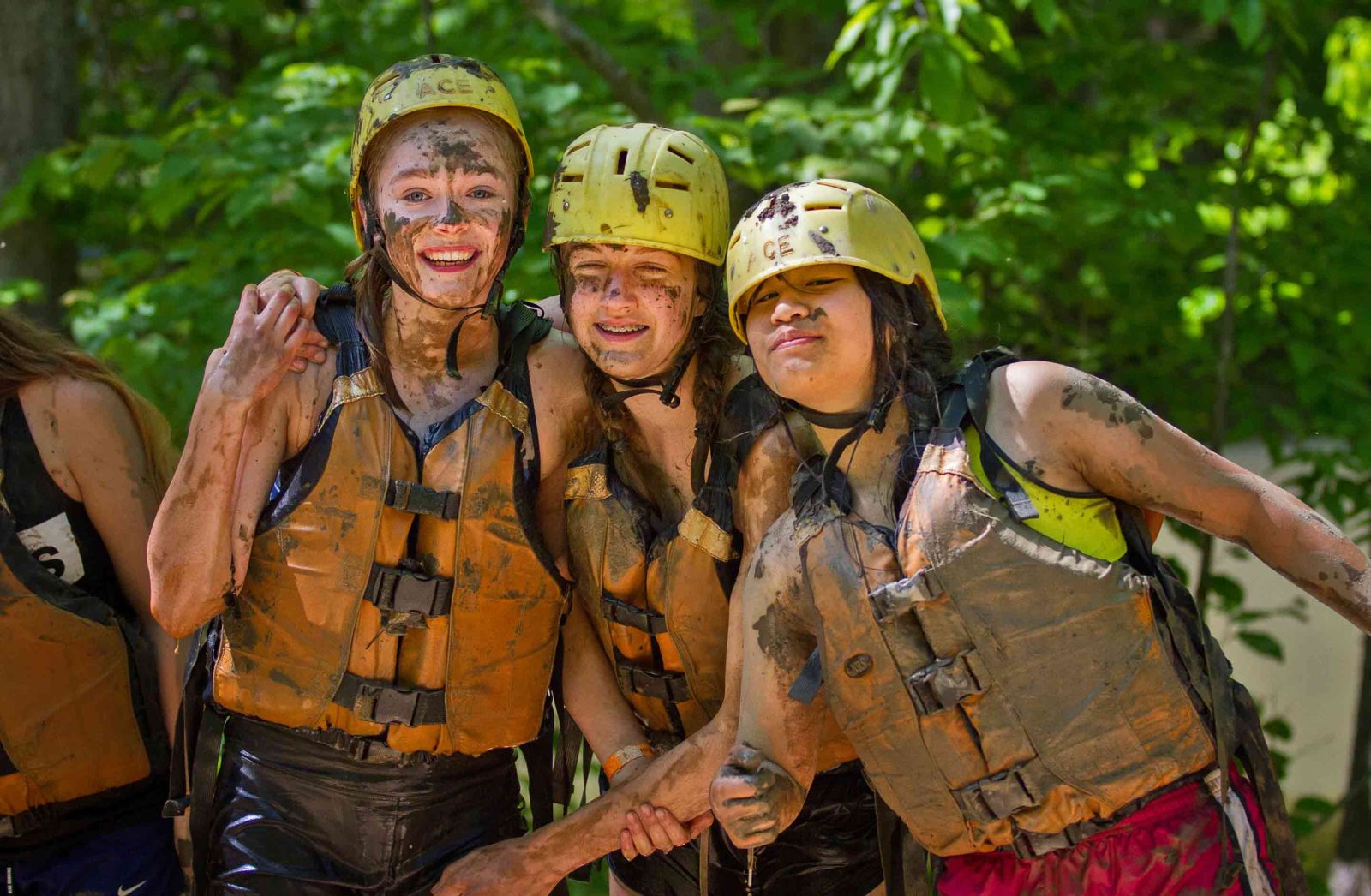 Mud Obstacle Course
Great for Groups! Come challenge the mud obstacle course at ACE Adventure Resort. It's just good, clean fun in the mud and water. Walk balance beams, conquer walls, crawl, wade and splash your way to a great time!
About The Obstacle Course
Get your mud on
Remember making mud pies in your backyard as a kid? Well, ACE's Mud Course is nothing like that–except for the mud part.
Groups will team up to compete to make it to the finish line in the fastest time. This is a quick paced, down and dirty, super fun way to team build in a new and exciting way. Teams will work together to climb over and under logs, balance, climb, slide, jump swing, and run their way through a challenging and fun obstacle course with the added element of MUD. With dozens of obstacles to contend with, there will be no shortage of excitement for you and your team.
Our Course is fun for all kinds of groups: Bachelor and Bachelorette Parties, nonprofit groups, youth groups, scouting groups, work retreats, and more! Trust us, you'll be bonding the whole way through this muddy adventure!
Take on the challenge with a 2.5 hour time limit, or as an Evening Sampler 2 hour tour.
A world of adventure on one place!
Find an adventure that's right for you.
They call us an adventure resort for a reason! The wild topography of the New River Gorge Region of West Virginia has created an outdoor playground. Join us to explore the region and try your hand at rock climbing, zip lining, mountain biking, paintball, kayaking and more!