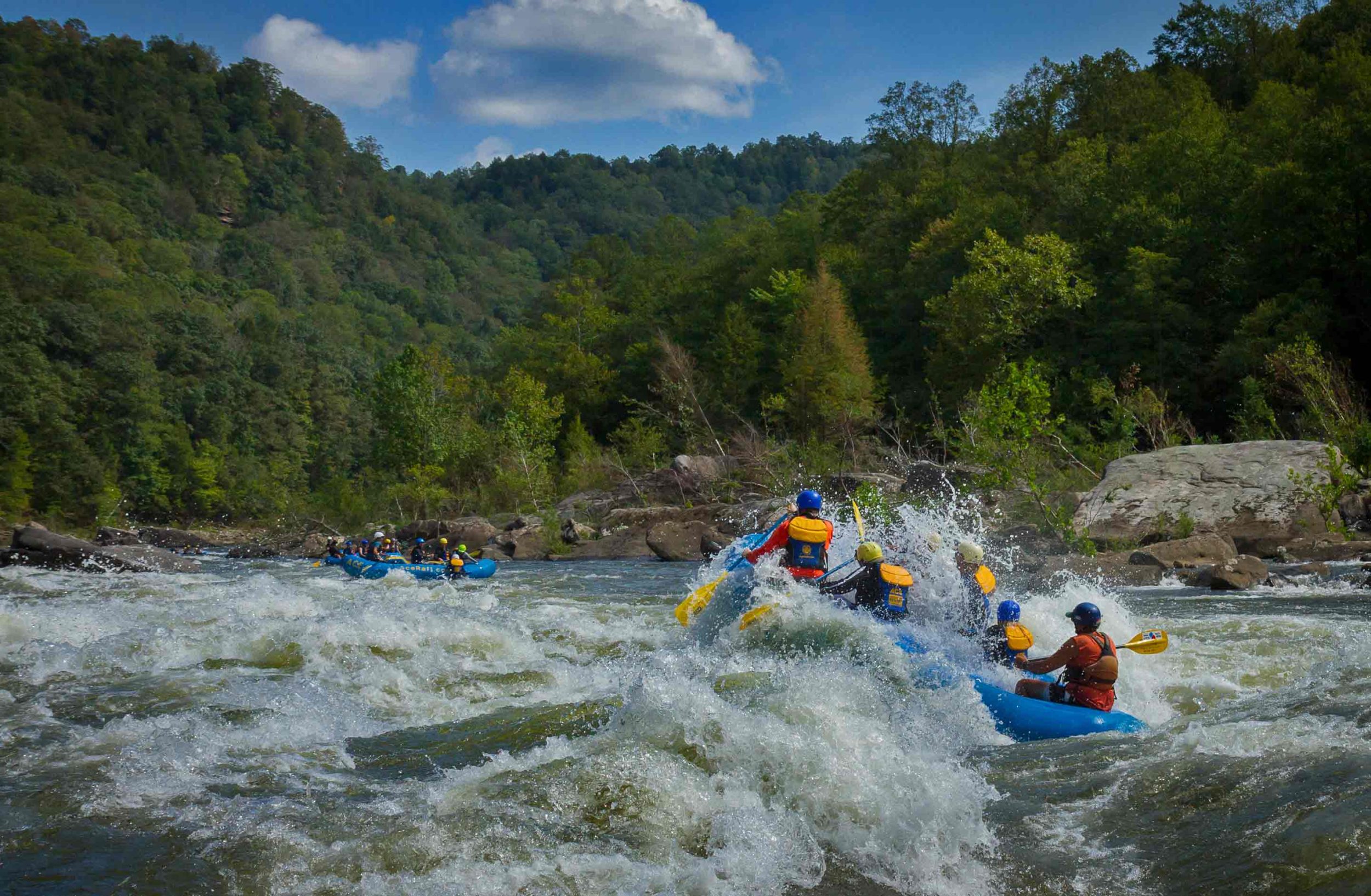 The Gauley River National Recreation Area
About Fall Lower Gauley River Whitewater Rafting
Lower Gauley River Rafting
There is no section of river more overlooked and underrated in the Eastern US, and quite possibly in all of North America, than the Lower Gauley. It sits just downstream of the world renowned Upper Gauley, whose praise is completely warranted, but the Lower Gauley is an amazing stretch of whitewater in its own right. If you are looking for huge, powerful waves, dramatic cliff lined rapids, and a remote whitewater experience, then you have got to take a trip down the Lower Gauley. Let's talk about Lower Gauley river rafting!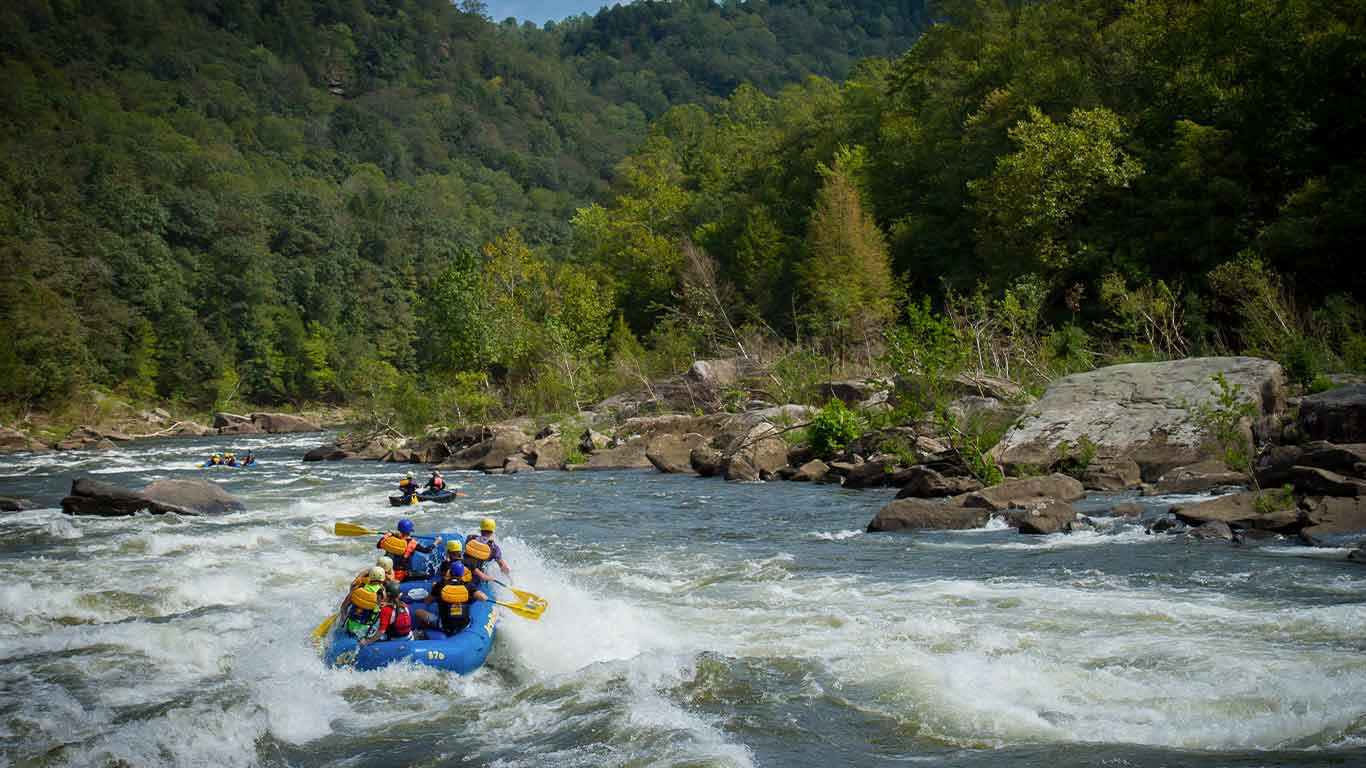 Over the course of the 14 mile trip from Mason's Branch put-in to the Swiss take-out, the Lower Gauley boasts over 40 rapids, with three of those being rated class V. With an average gradient of 35 ft/mile, it has enough to keep experienced boaters coming back for more, while not being too much for a first time rafter. From the put-in, warm up with a couple miles of easy currents and class II/III rapids before Woods Ferry, your first sizeable waves and class IV whitewater. A few more miles downstream, the Koontz's Bend section is a favorite for many, with a quick series of rapids that are class IV, V, IV, and IV, guaranteed to spike the adrenaline.
The scenic beauty and remoteness found on the Lower Gauley are both something that boaters need to experience to really be able to grasp. Road access is minimal at best, with most of them being only four-wheel drive accessible over many miles of rough mountain tracks. Its remoteness has allowed for much of its wildness to remain intact. Towering sandstone walls and cliff lines are found all along the river's corridors. Drifting into the Canyon Doors rapids is like entering a whitewater cathedral, with the class IV waves echoing off the more the 100' tall rock faces that comprise the right bank. It would be easy to make the argument that it is the single most beautiful spot in the entire mountain state. Lower Gauley river rafting is the perfect adventure for anyone wanting to see the beauty West Virginia has to offer!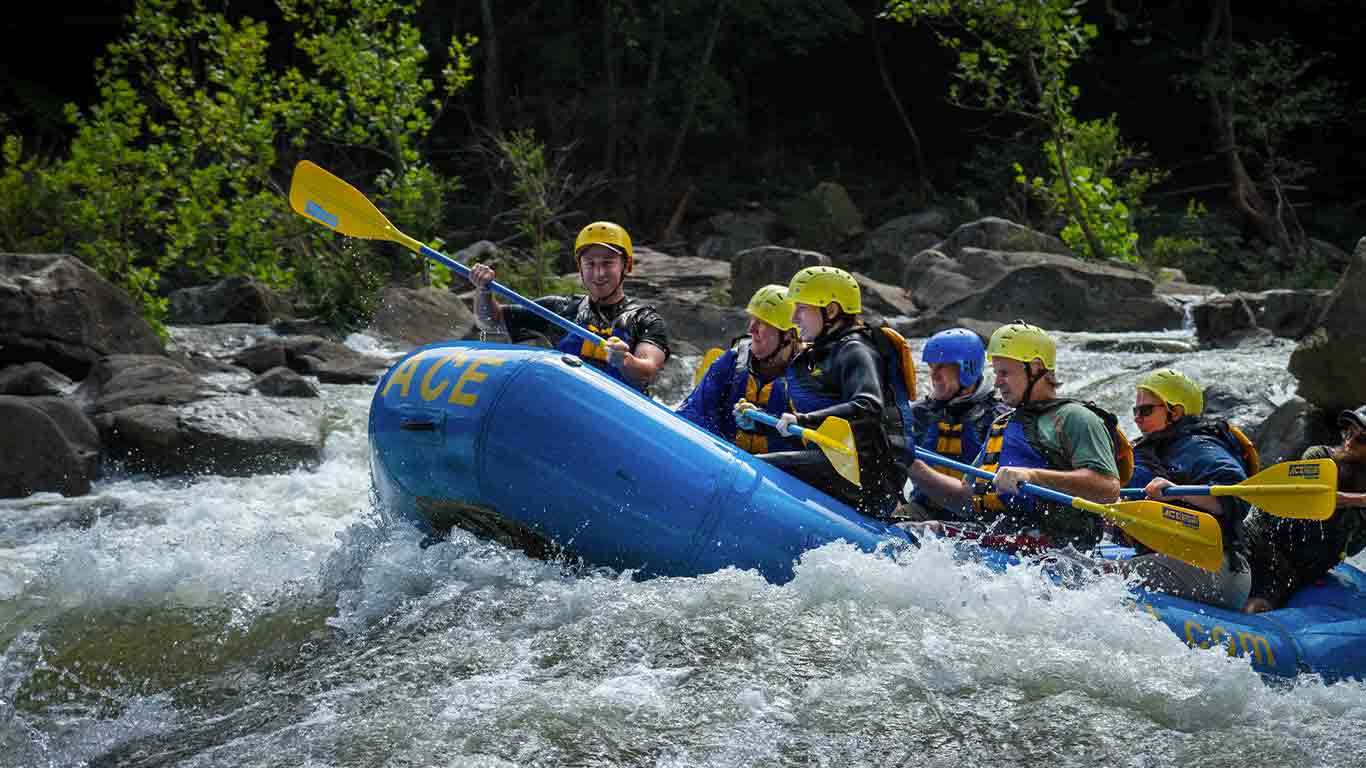 After a couple more mellow miles, the whitewater gets your attention again with the Upper and Lower Mash rapids, some of the most technical of the entire trip. Undercut rocks, ledges, pour-overs, and some huge, powerfully crashing waves, this section has it all. Quickly regroup from your run through Lower Mash and get ready for some of the most beautiful waves you've ever seen in Diagonal Ledges. This is the one spot on the Lower Gauley you can expect to find a crowd, with near perfect surfing opportunities. Kayakers, paddle boarders, and river surfers alike will spend hours on the sunny, rock ledges of the left bank and take turns carving on gorgeous glassy waves with frothy foam-pile crests.
The grand finale of the trip is the class V rapid Pure Screaming Hell. Long, ledgey, undercut, and huge hits at the bottom, it is the quintessential Lower Gauley rapid. From the views and remote wilderness to the perfect combination of mild and wild whitewater, the Lower Gauley makes for quite a day on the river. Whether you're a first time rafter or an experienced boater, there's something for everyone on the West Virginia whitewater gem! Lower Gauley river rafting is the perfect adventure for everyone!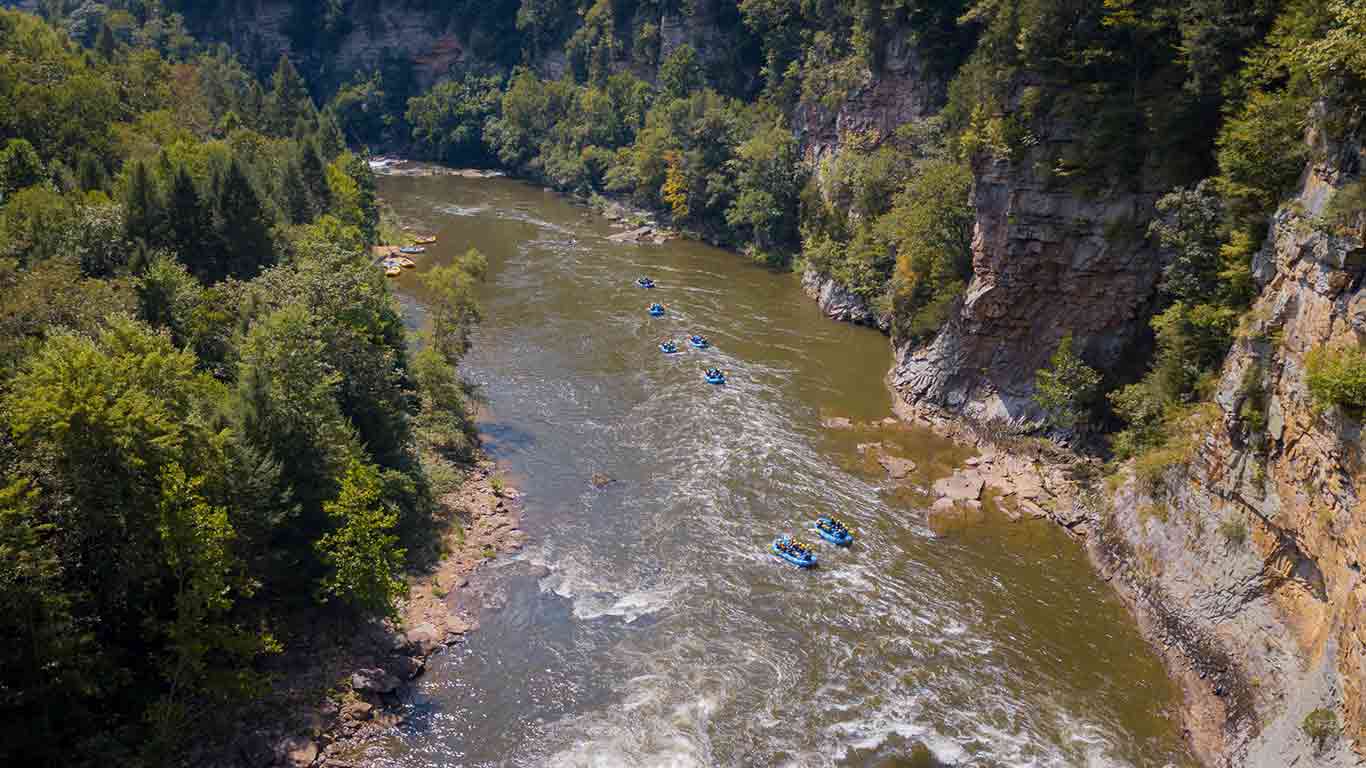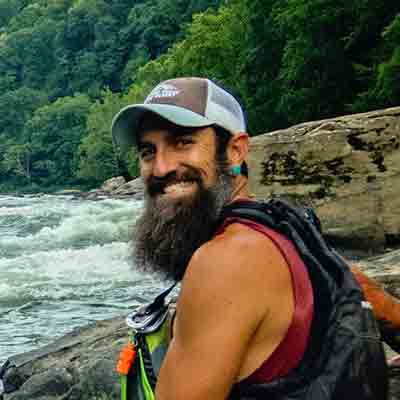 BY Bryant Baker
As many of us do, Bryant responds to many titles. His two favorite roles are husband to his wife Laura and proud Papa to his three girls. Professional titles include guide, instructor, operations manager, race director, photographer, and writer. He has worked in the outdoor adventure industry for 18 years, spending the vast majority of that time leading whitewater rafting and climbing trips here in the New River Gorge region of WV.
VIEW FULL BIO & ALL POSTS
RELATED ADVENTURES