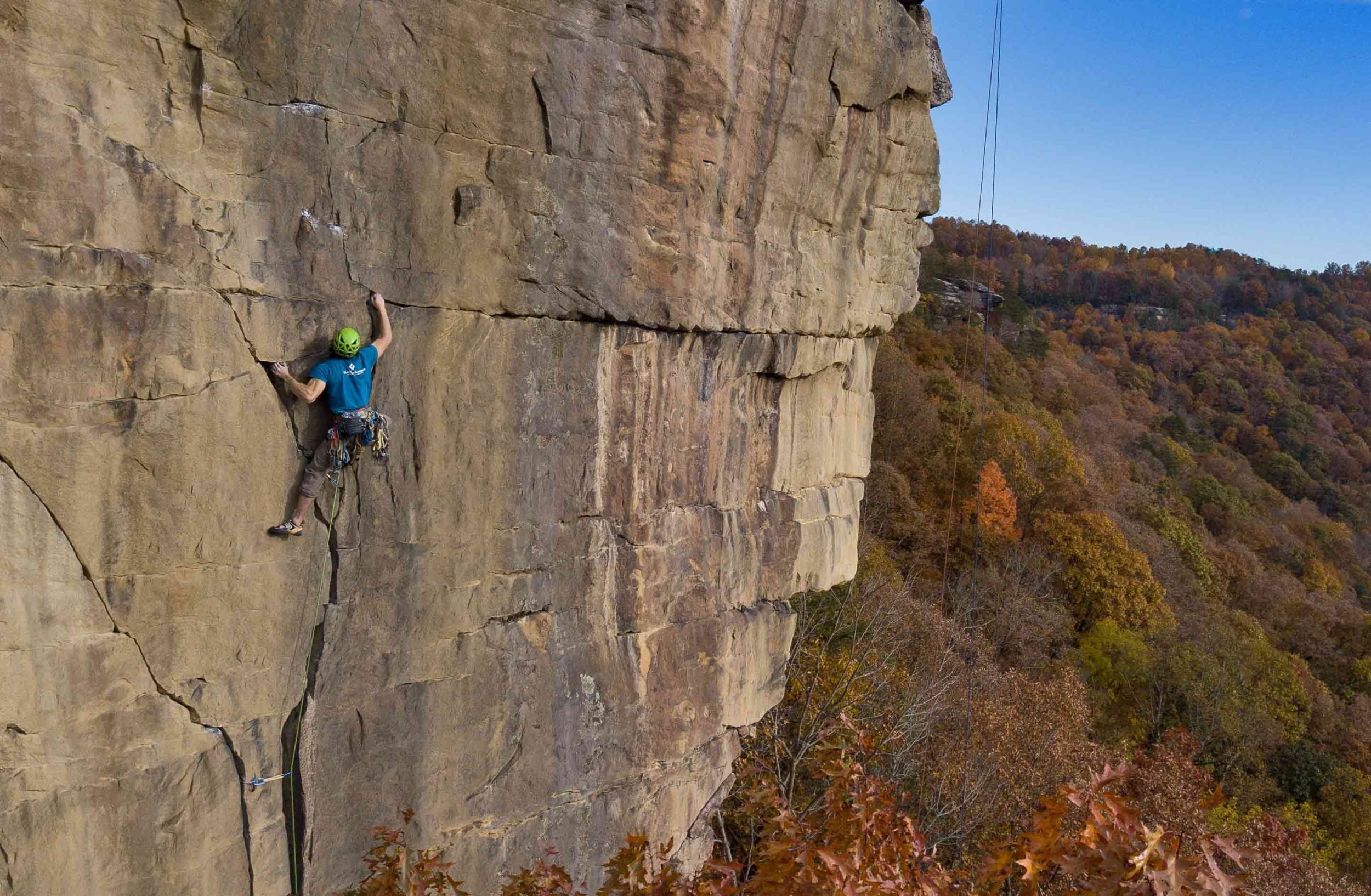 Adventures
New River Gorge Climbing And Rappelling
Home
|
|
|
New River Gorge Rock Climbing And Rappelling
New River Gorge Rock Climbing And Rappelling
Taste the thrill of rock climbing and rappelling for the first time in the beginner-friendly environment of ACE's private resort climbing areas. Our on property options are great for timid first-timers, large groups, or folks who want a shorter experience.
Confident first-timers, folks who've climbed before, or those looking to advance their skills should join a Lower New River Gorge climb. There, you'll experience world-class climbing, and views to match, on the Gorge's famous Nuttall sandstone!
Experience World Class New River Gorge Rock Climbing
Try our most popular new river gorge trip!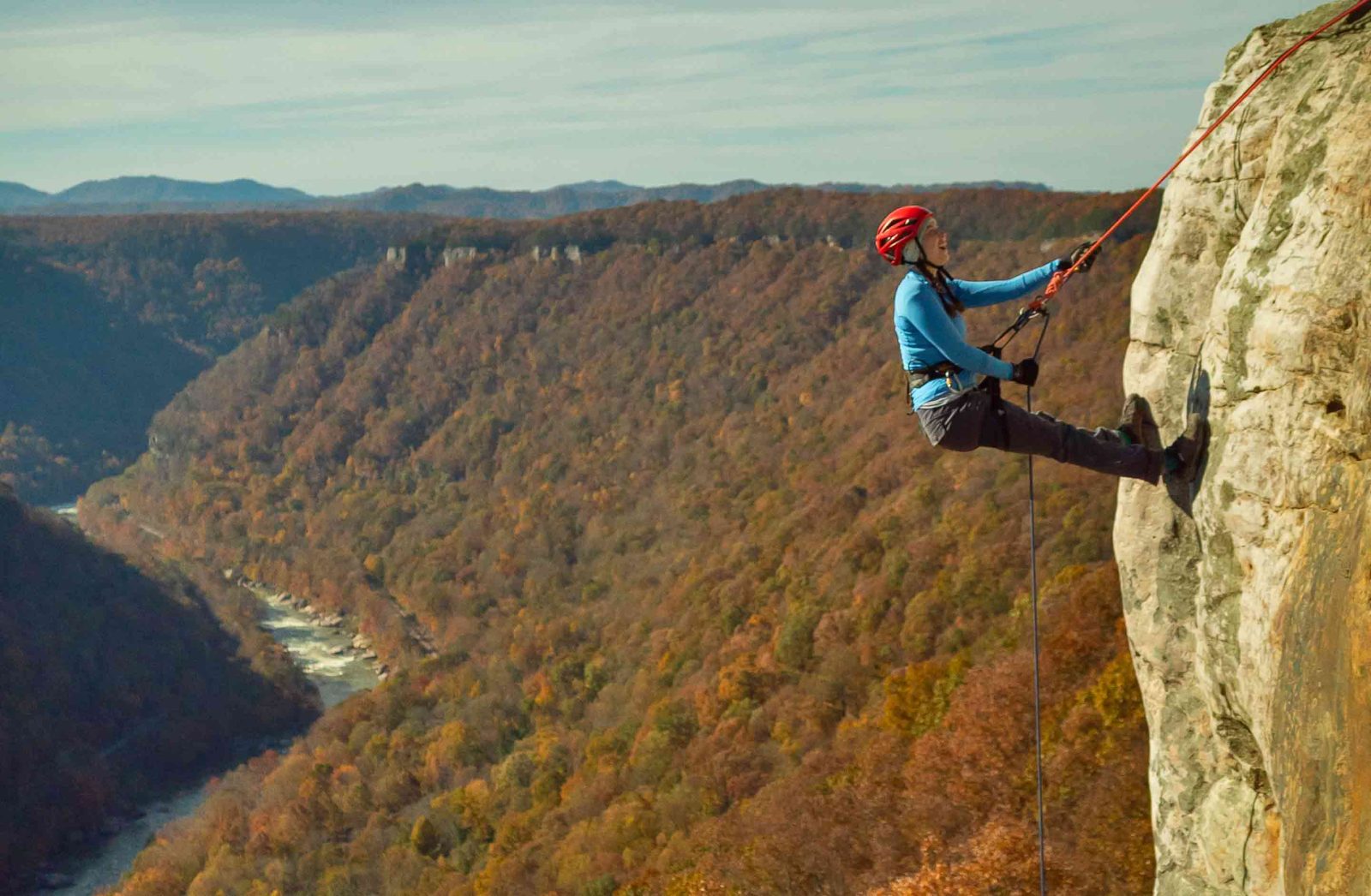 Lower New River Gorge Full Day Climb And Rappel
Climb the world famous sandstone cliffs of the New River Gorge, soak in the incredible views of the river below, and find out why the Gorge is climbing destination of global recognition.
A world of adventure on one place!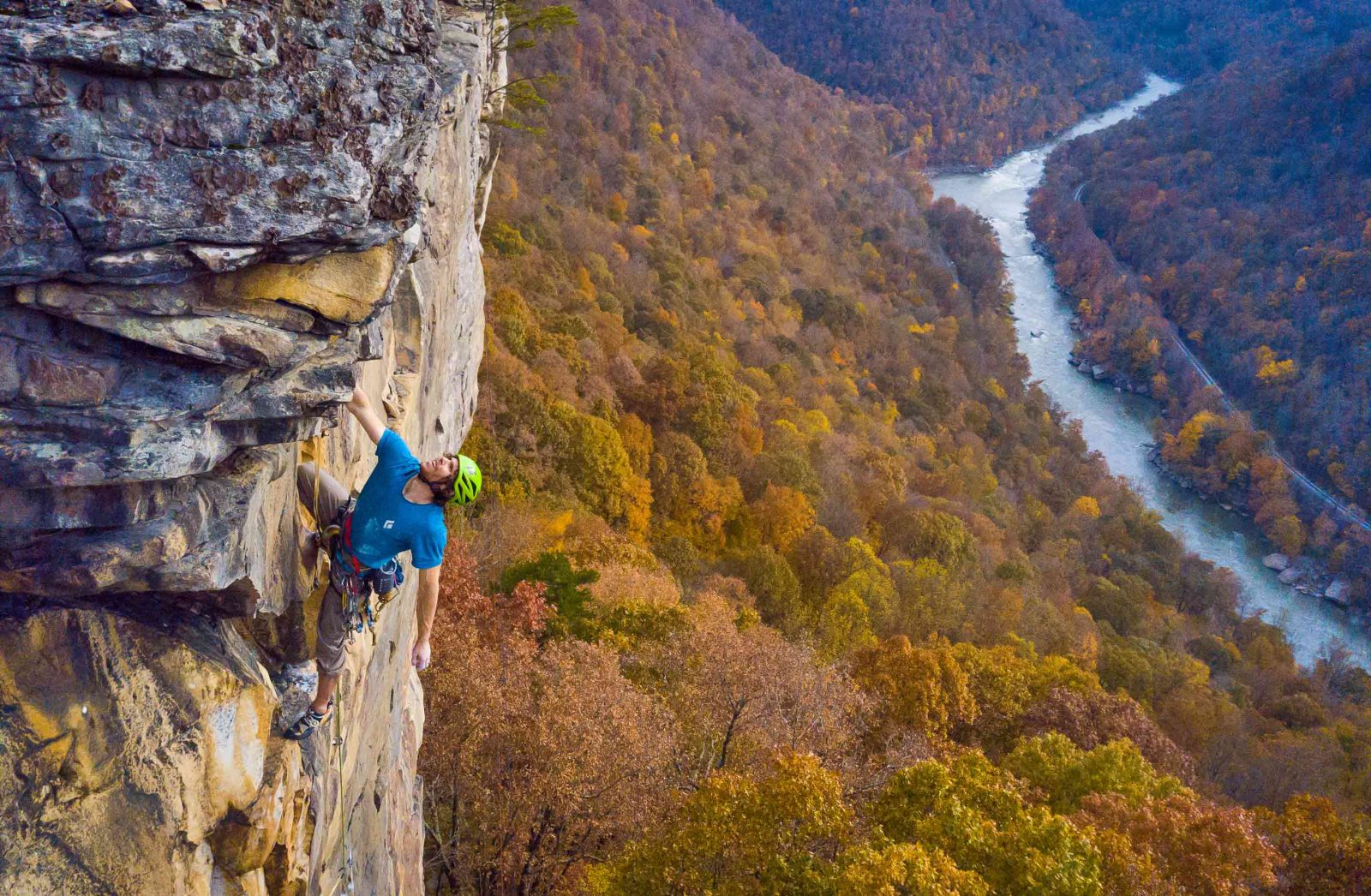 Climb to new heights
Climb high up the sandstone cliffs of the New River Gorge on a climbing and rappelling trip with ACE!
Short on time? Our on-property rock climbing trips are available as a half-day option. Our private cliffs, located adjacent to our zip line course, have dozens of beginner to moderate climbs. A great way to dip your toes into the sport, or transition from gym climbing, this trip is a trip is all about fun and learning something new. Group members can climb and rappel, or choose to stick with just one activity. Full day trips are also offered on ACE's private cliffs and include lunch.
Ready to take on something bigger? Tackle the cliffs in the 1,000 foot New River Gorge on a Lower New climbing and rappelling trip. You'll have the opportunity to sample some of the world-famous routes that make the New River Gorge synonymous with world-class rock climbing. You'll also have the opportunity to rappel with some pretty spectacular views-like Ram's Head, a unique rock formation that is epic and exposed, or Bridge Buttress, with views of the New River Gorge Bridge. This is a full day trip that also includes lunch.
>Want to get out on the rock without having to climb up it? Check out an evening rappel trip. You'll rappel down the 80-foot cliffs at ACE as many times as you can in 2 hours.
ACE also offers learn to climb clinics, so you can hone your trad climbing, lead climbing, and knot tying in a safe and friendly environment with professionals who are passionate about the sport.
Find an adventure that's right for you.
They call us an adventure resort for a reason! The wild topography of the New River Gorge Region of West Virginia has created an outdoor playground. Join us to explore the region and try your hand at rock climbing, zip lining, mountain biking, paintball, kayaking and more!