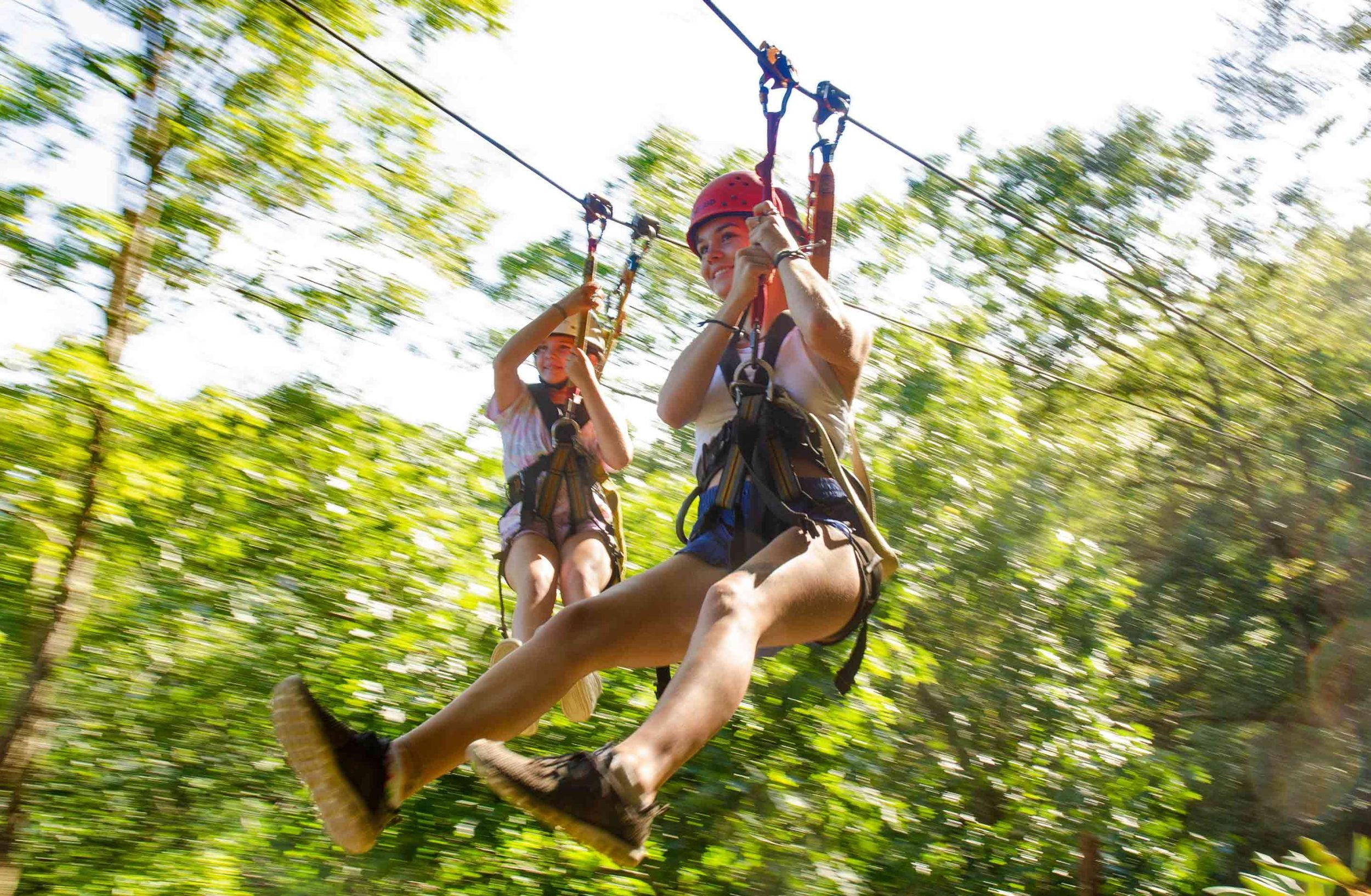 Adventures
Gorge Side Ziplining Tours
The Only Ziplines with New River Gorge Views!
Ziplining Tours In The New River Gorge Of West Virginia
Zip lining is fast, fun, and exciting. All you need to do is strap on a harness, clip into the lines and GO! ACE Adventure Resort offers the only zipline tours with views of the New River Gorge! Plus, all of our zips are tandem, allowing you to zip side by side with friends and family. Can you beat them to the next platform?
Try our most popular new river gorge trip!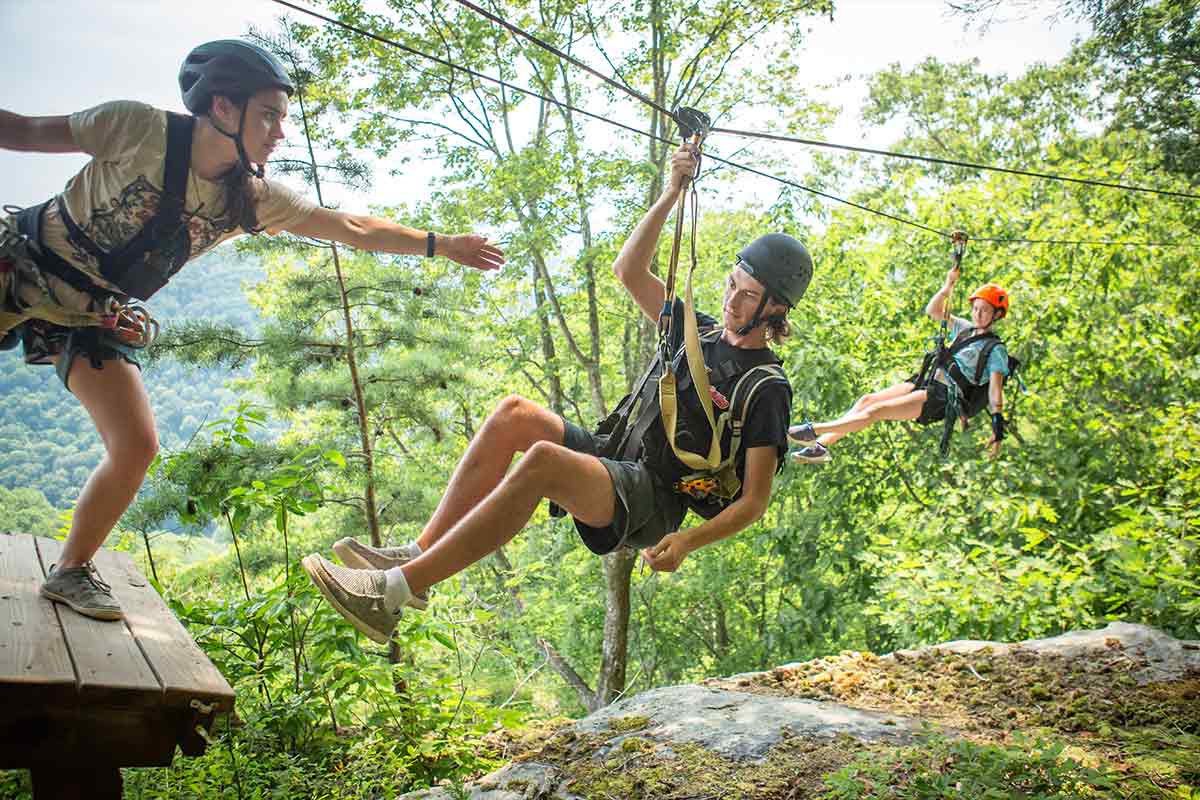 Gorgeside Zipline Tour
Zip from platform to platform, through the treetops and along the cliffs of the New River Gorge. This trip is a great way to catch some views and an adrenaline buzz!
ACE's Gorgeside Zipline Tours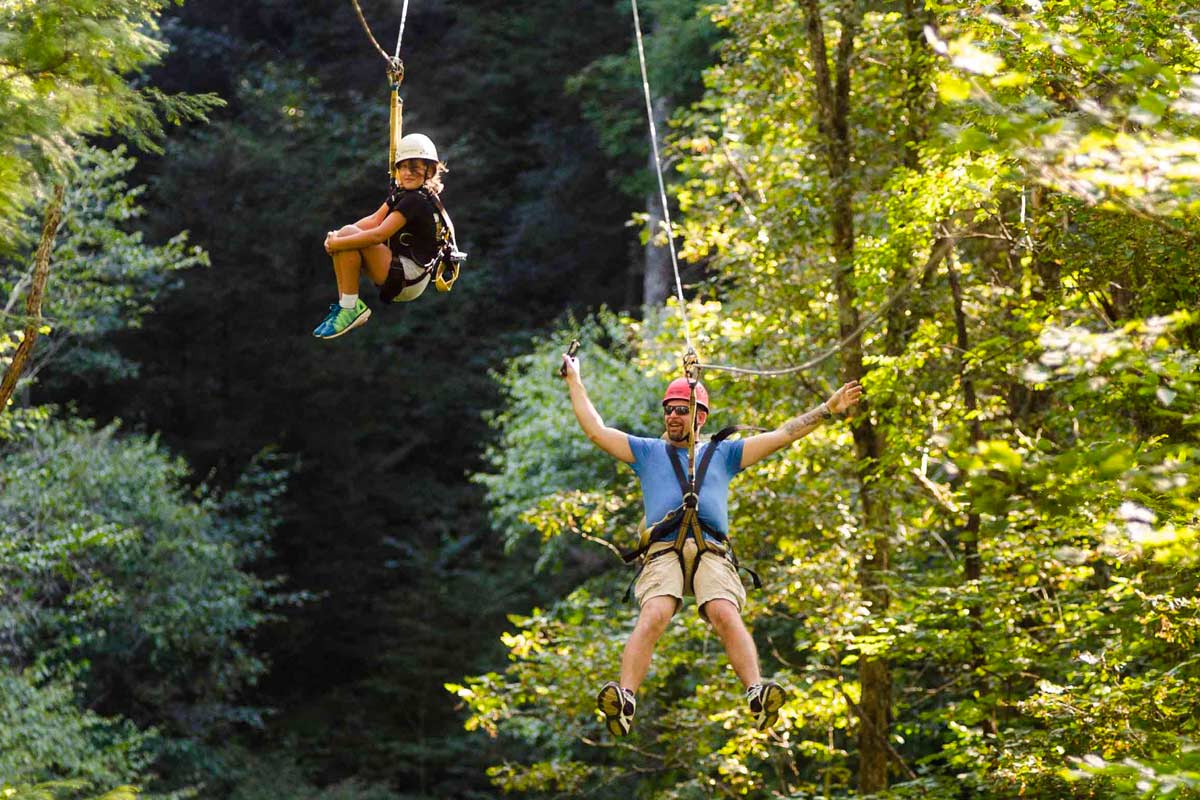 Zipline Day or Night
Get ready, get set, and race your friends to the finish line in this exciting, New River Gorge ziplines tour. Nestled right on the rim of the world-famous New River Gorge, you'll be zooming over the trees and smiling (or screaming) with excitement! After you get geared up at our Climbing Barn, you're just a short bus ride away from the fun. Your guides will give you a run-down of what to do while you're zipping, then away you'll go. Every zip on our course runs parallel to another, so you'll get to race your friends and family to the other side. You'll also traipse across swinging rope bridge, unleashing your inner Indiana Jones, or perhaps just the kid in you! ACE is proud to be the home of the only Gorge-side zipline course, so you won't get these thrills or views anywhere else!
Ready for a new kind of adventure? Check out our nighttime zipline trip! With only a headlamp to light the way, you'll be zipping into the unknown! It's a fun and exciting way to up the ante on an already exhilarating trip.
Find an adventure that's right for you.
They call us an adventure resort for a reason! The wild topography of the New River Gorge Region of West Virginia has created an outdoor playground. Join us to explore the region and try your hand at rock climbing, zip lining, mountain biking, paintball, kayaking and more!