Home
|
White Water Rafting In West Virginia
Choose A River Below To Learn More!
West Virginia
river trips are world-famous for a reason! We offer a New River Gorge trip for every experience level and Gauley River trips for those seeking a true challenge. Select a river below to learn more...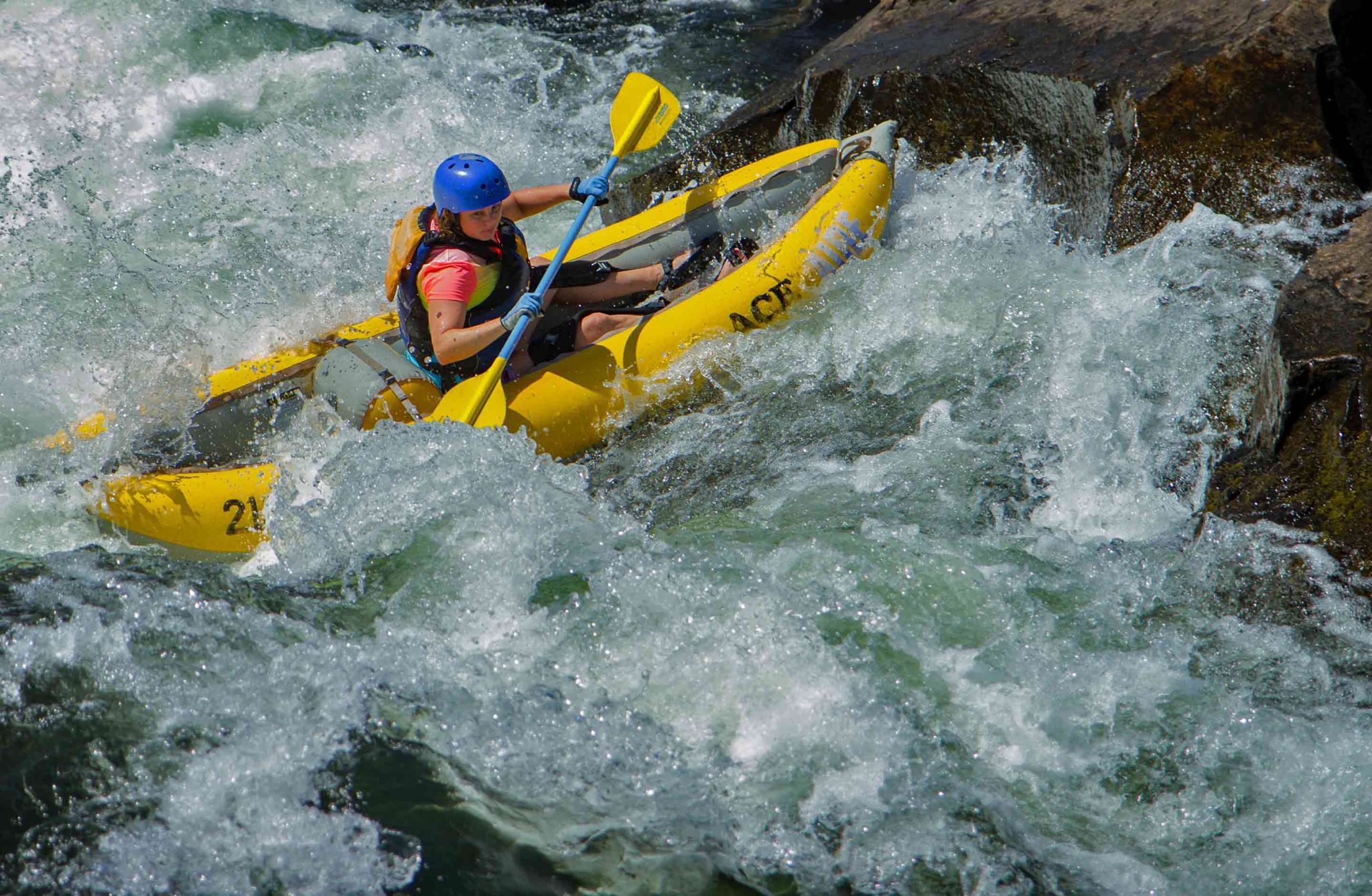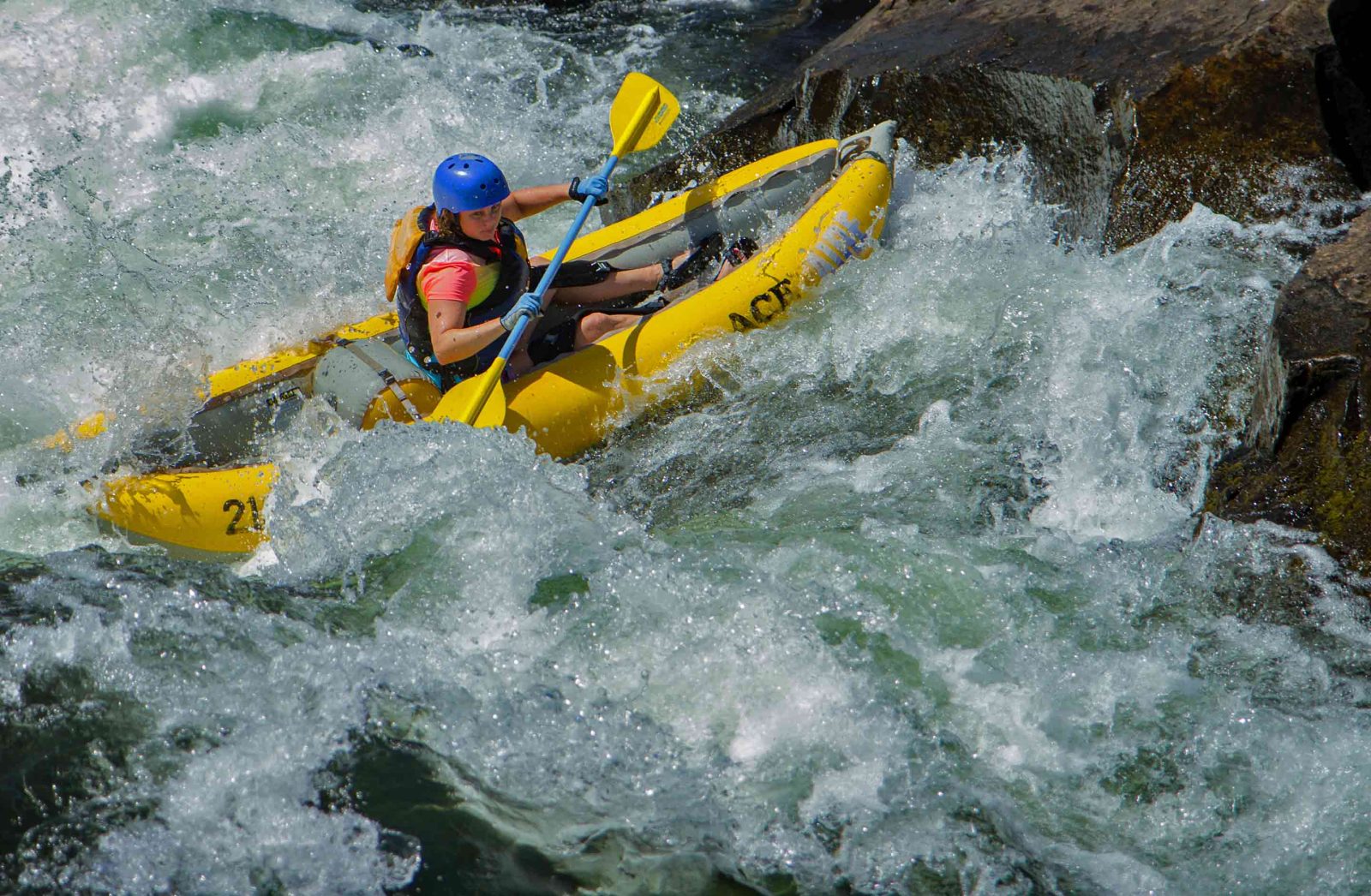 West Virginia Whitewater Rafting Trips
West Virginia whitewater rafting has become world-famous. ACE Adventure Resort offers guided whitewater river trips on the scenic and challenging Lower New River Gorge and the family friendly Upper New River Gorge and as it travels through the 70,000 acre New River Gorge National Park and Preserve. We raft spring, summer and fall with trips suitable for beginners, experienced and advanced rafters as well as kid-friendly options.
ACE Adventure Resort offers over 40 years of experience guiding West Virginia river trips on the New River Gorge and Gauley River. In the summer our Full Day Lower New River Gorge trips are the most popular. We also offer Summer Gauley trips for those seeking our most challenging summer runs. Then comes Fall Gauley Season with big whitewater for the experienced rafter on the Upper Gauley and a scenic Lower Gauley section for those newer to the sport. Choose one below to get started!
There's A River Trip For Everyone!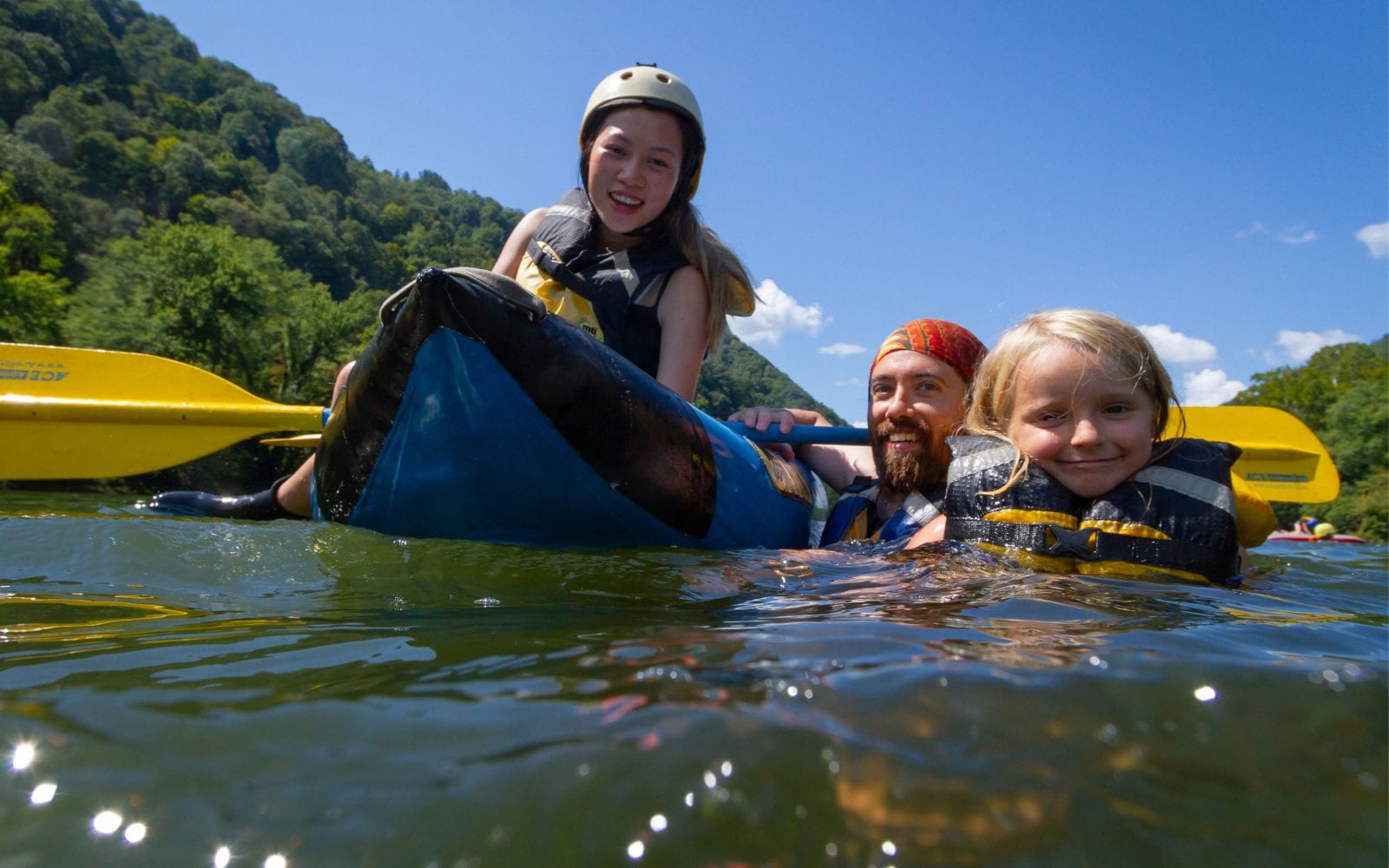 There's A Whitewater River Rafting Trip For Every Comfort Level!
Check Out These Kid-Friendly Rafting Trips For Kids As Young As 6!
The Upper New River provides white water river adventures for families with kids ages 6 and up, so your squad can take on the Upper New as a full day or an overnight adventure. And, the best part? Kids raft free* on a full day Upper New River trip! Or, if your kids aren't so little anymore, you can paddle the Lower New, or the Lower Gauley River. Either way, family vacations are better on the river.
* A child age 6-11 years old rafts free with each full paying adult (excludes Saturdays).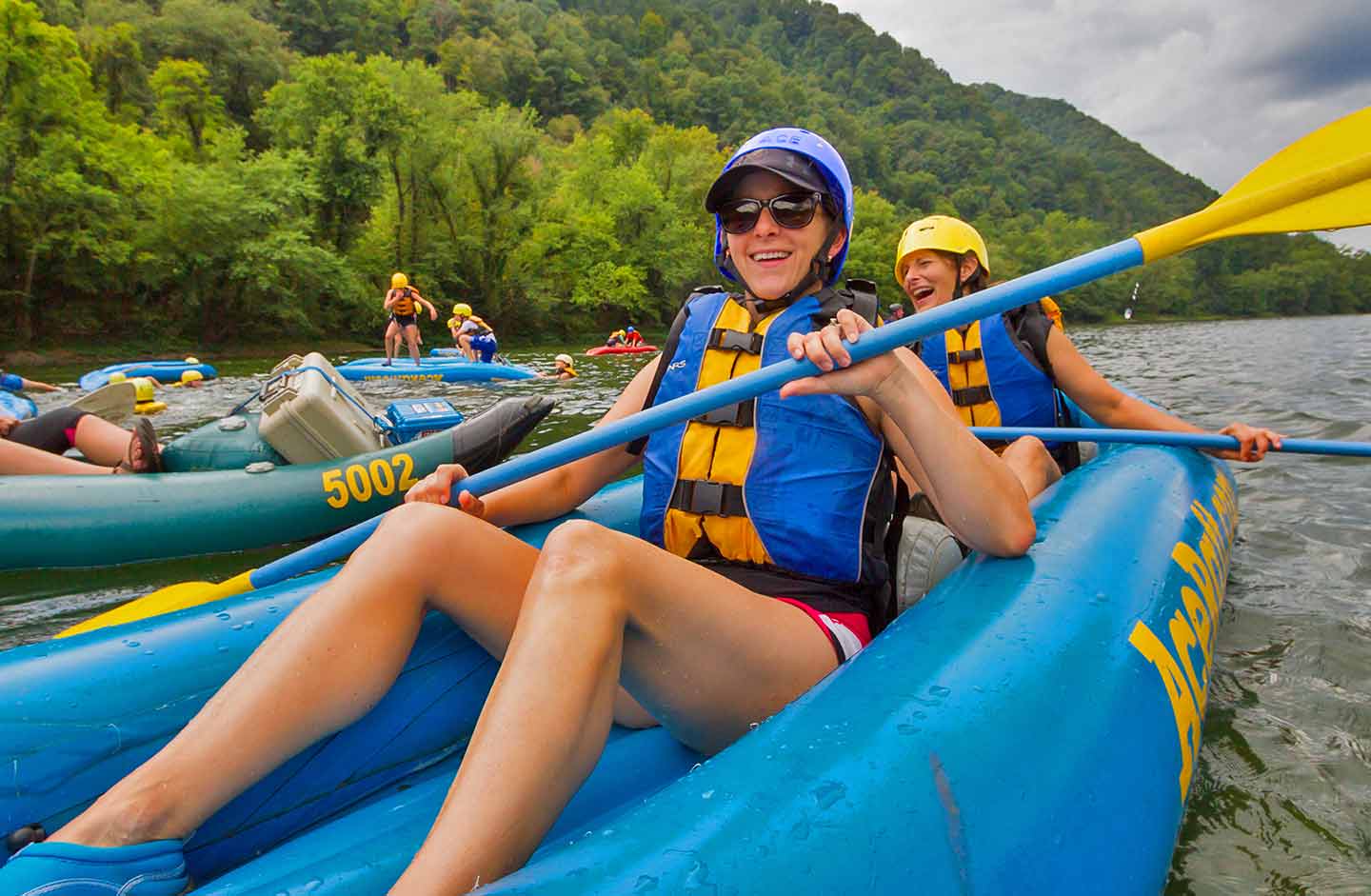 Exciting Whitewater Rafting Trips For Beginners!
So you've never rafted before and you're feeling a little timid? No problem. The Upper New River Gorge is a great place for kids of all ages.  Feeling a bit more confident? The Lower New or Lower Gauley River are great options!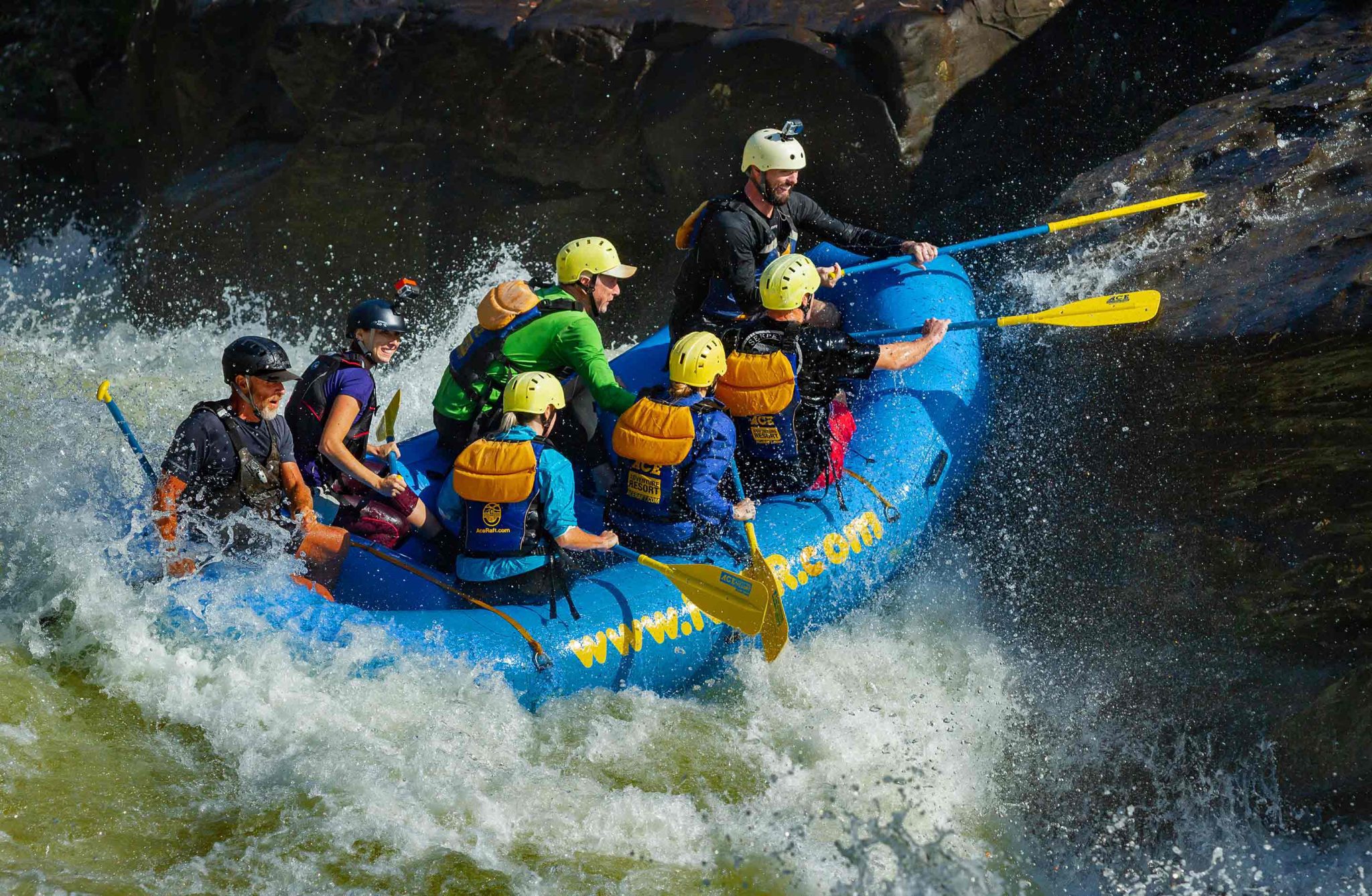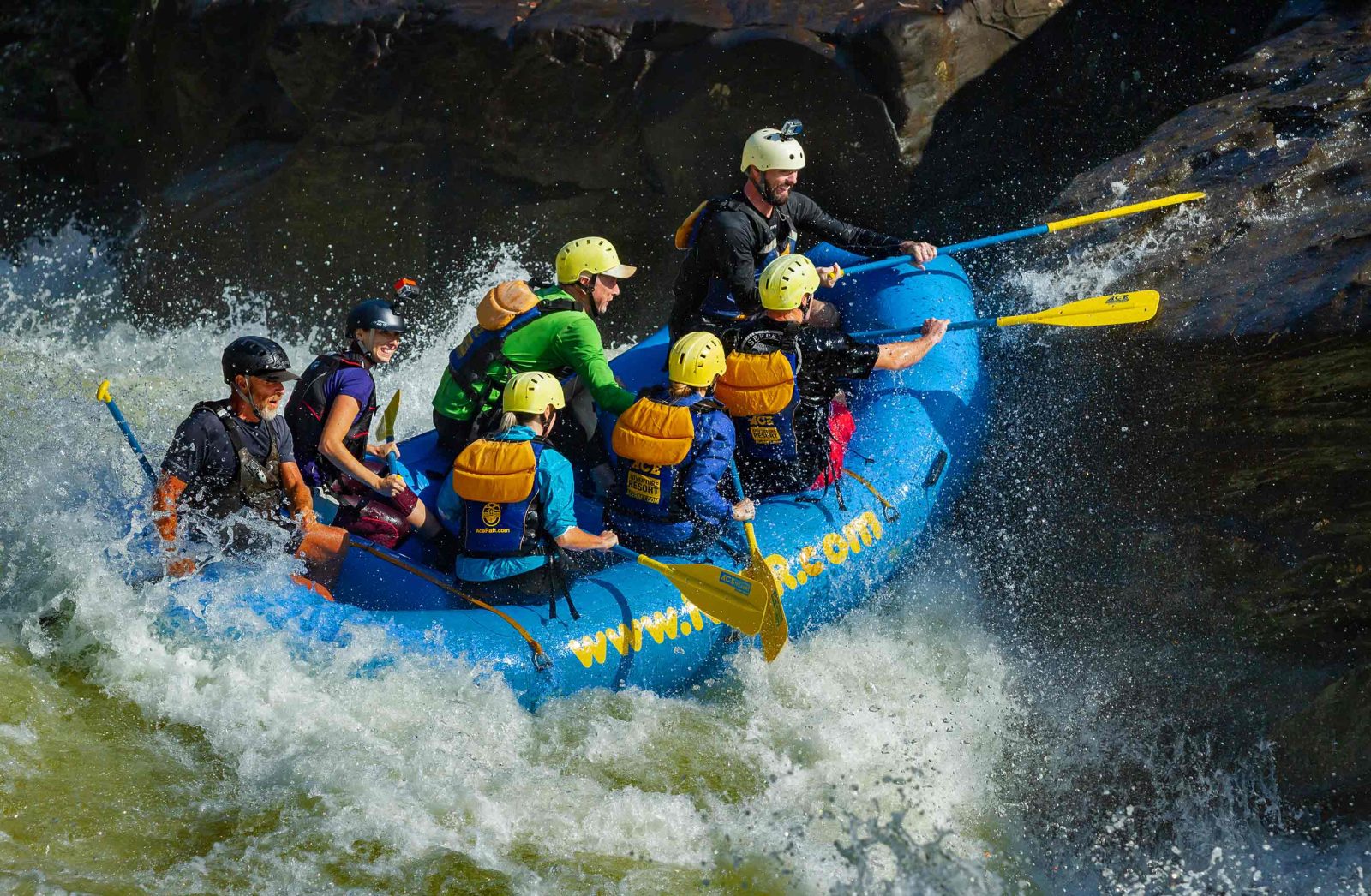 Trips For Experienced Rafters
Did you know that the New River Gorge runs even bigger in the springtime? Like 16′ tall wave bigger? Have you heard of the mighty Upper Gauley River, the biggest river we run? This is your place… click that button!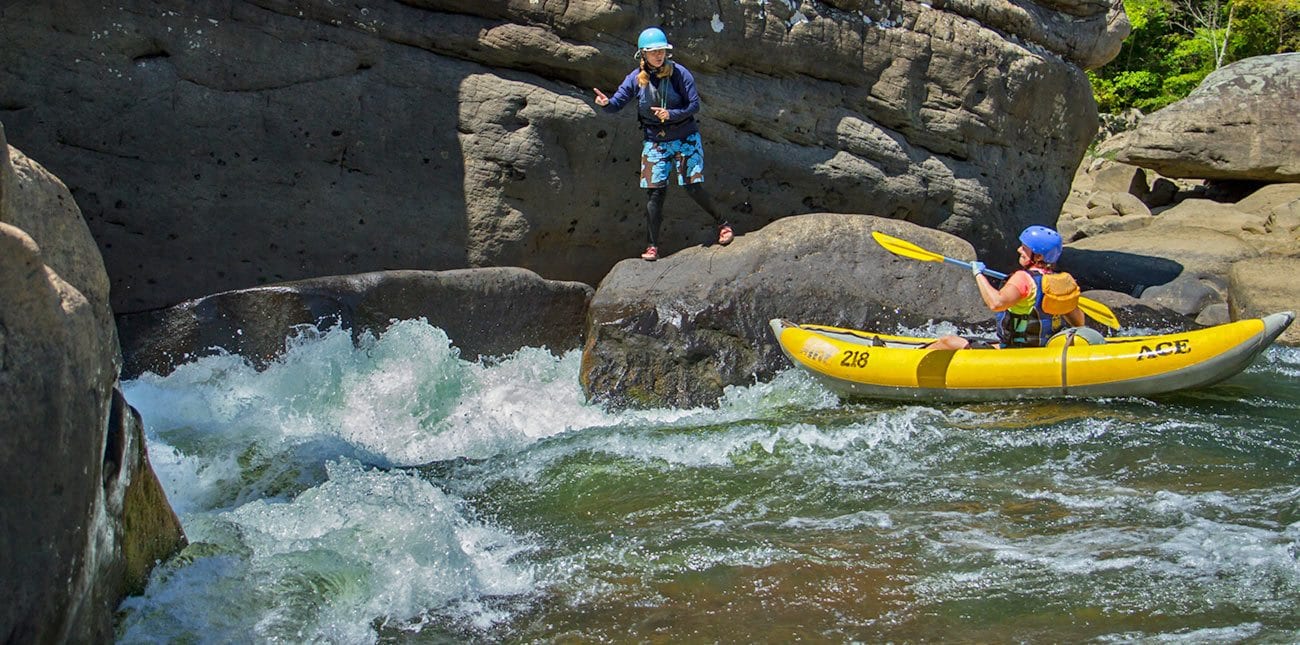 The Most Challenging River Trips We Offer…
The Summer Gauley is a river trip that ACE Adventure Resort pioneered and over the years it's become the iconic river adventure for those seeking a true challenge. We warned you…
Explore The Sections Of Rivers We Raft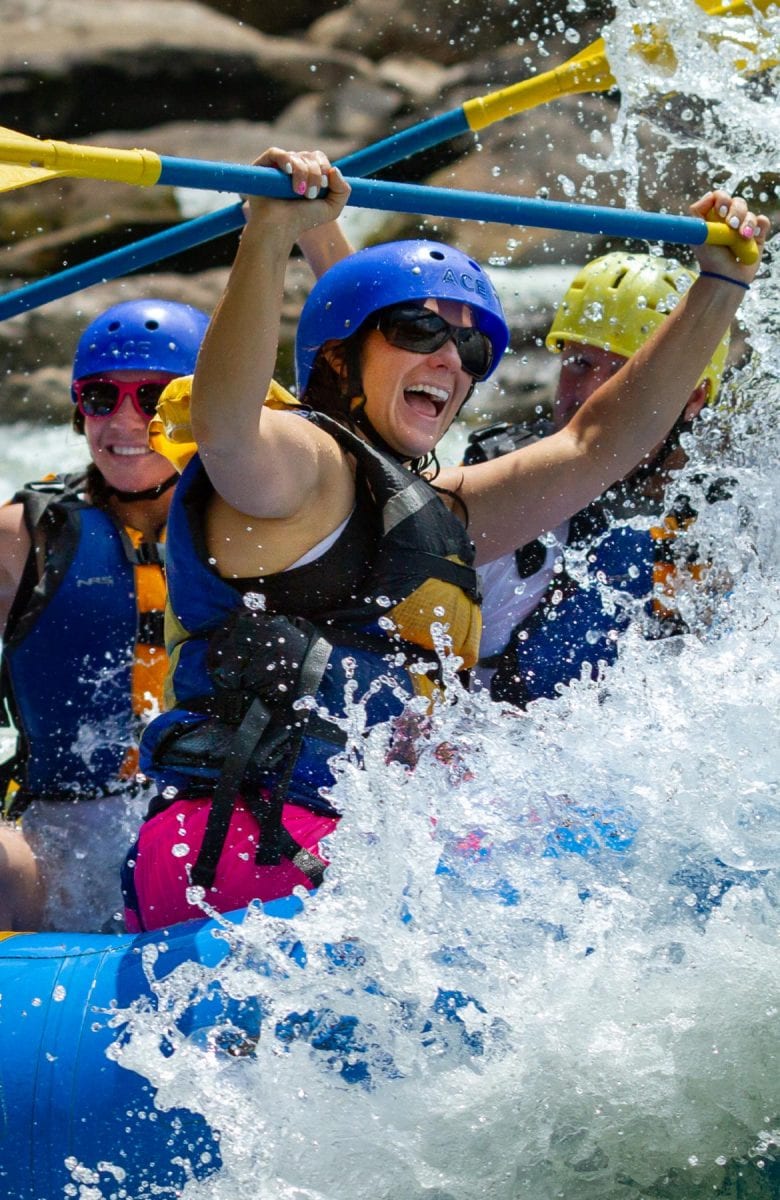 The Lower New River Gorge
Lower New River Gorge River Trips
Running the Lower New River has a bite of adventure, but we know you can keep up. We also guarantee you'll smile the whole way down the river. Class III and IV rapids are as much excitement as any beginner could want, and a challenge for veteran rafters. Enjoy the view when passing directly under the New River Gorge Bridge
Call 800.787.3982 for more info and to speak to a real, live person!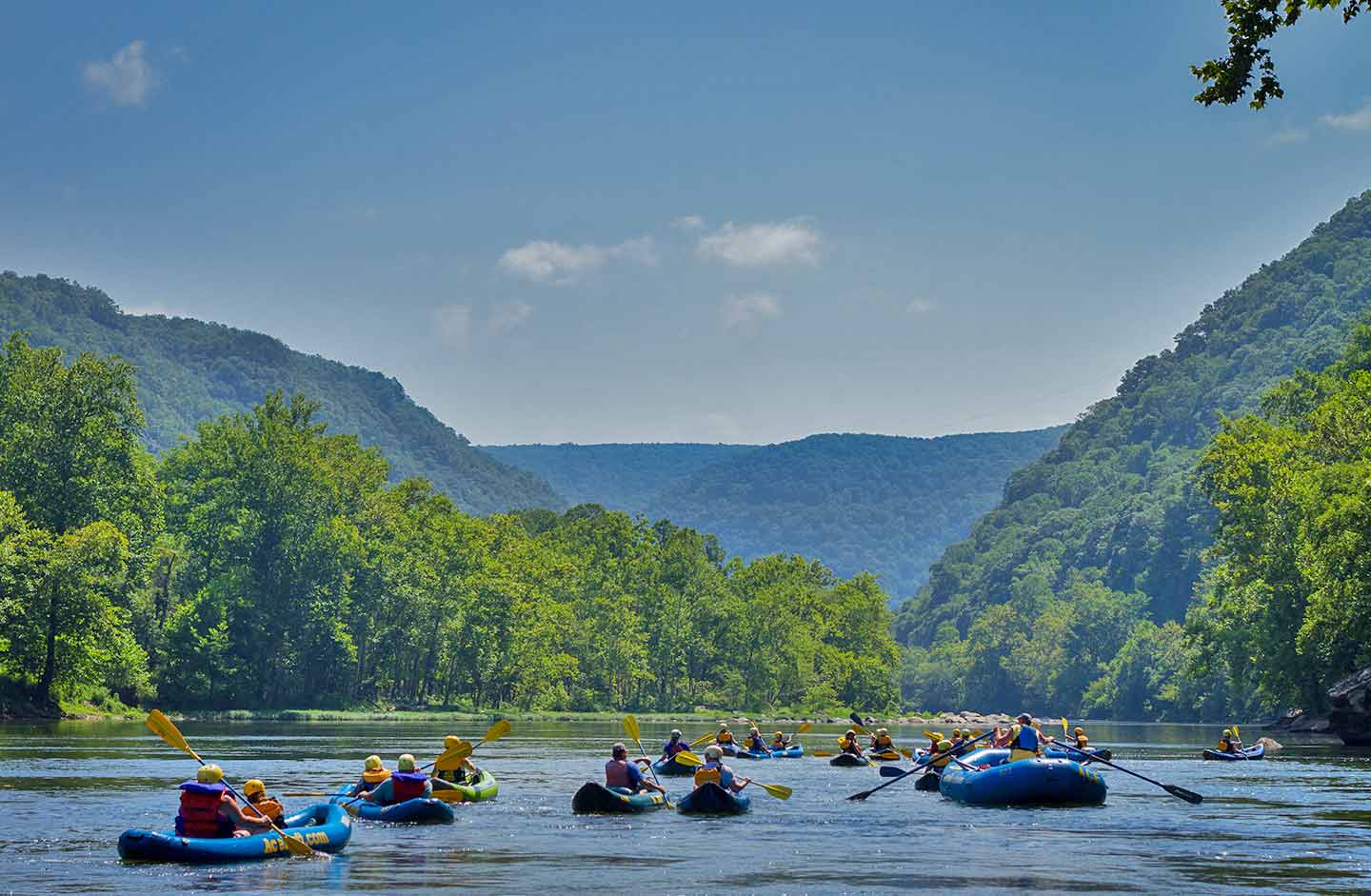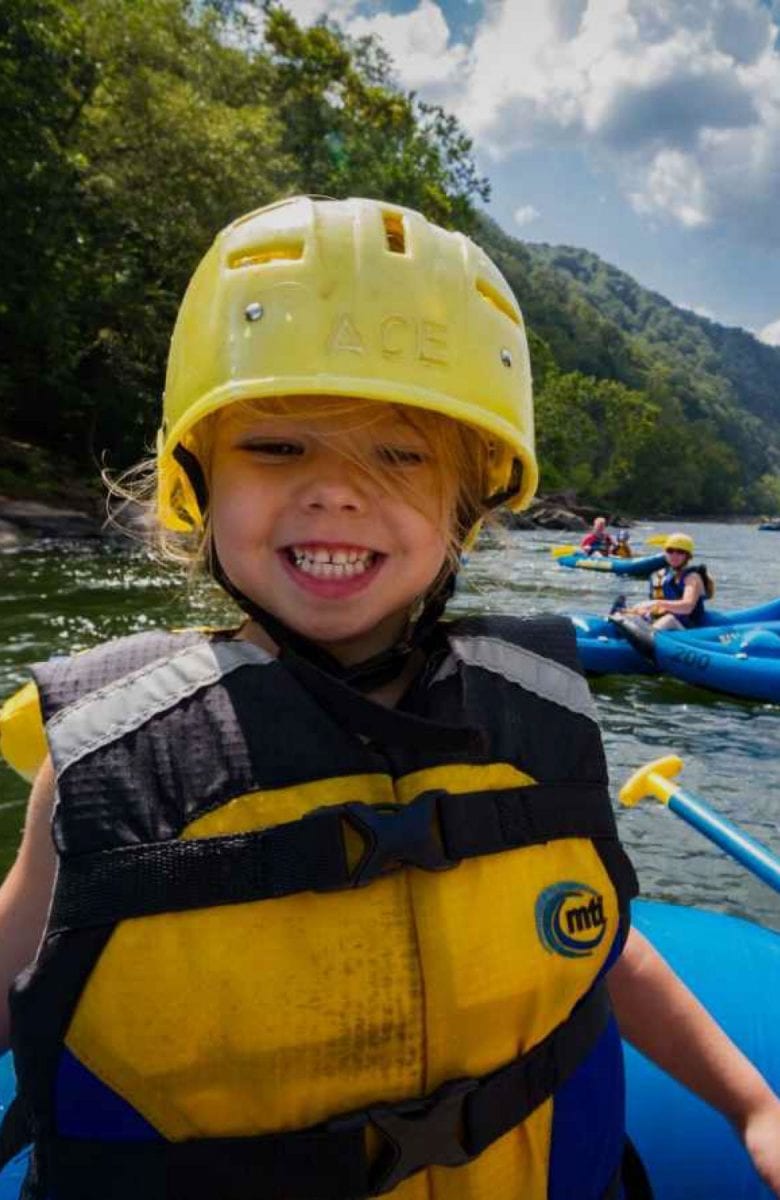 Family Fun On The Upper New River
Upper New River Gorge River Trips
Children as young as 6 can experience the joy of river running. Introduce your kids to river running on our Upper New Trip, or try it yourself for the first time. It's a journey through serene swimming pools, approachable beginner rapids, and a mighty big rock for jumping.
Call 800.787.3982 for more info and to speak to a real, live person!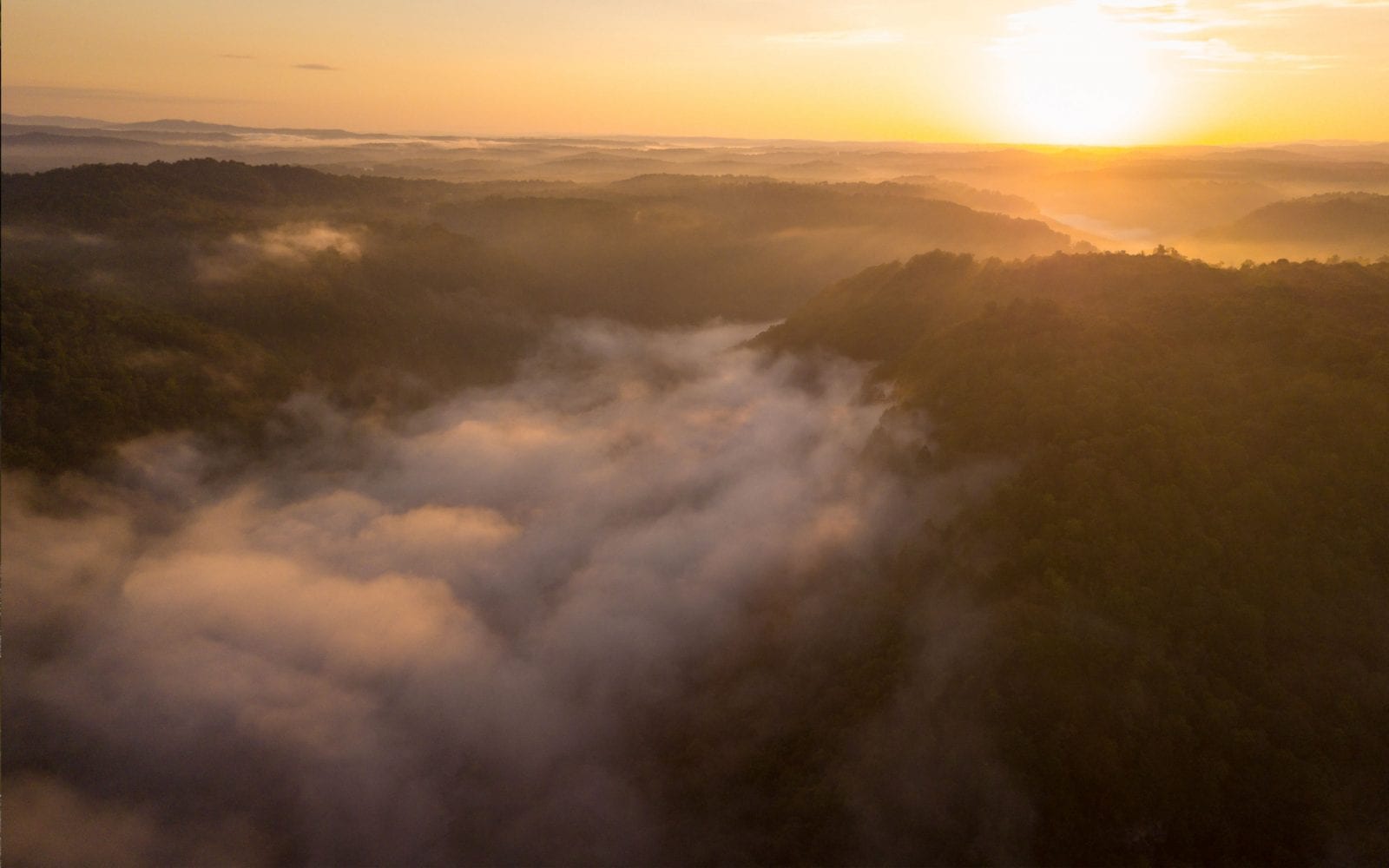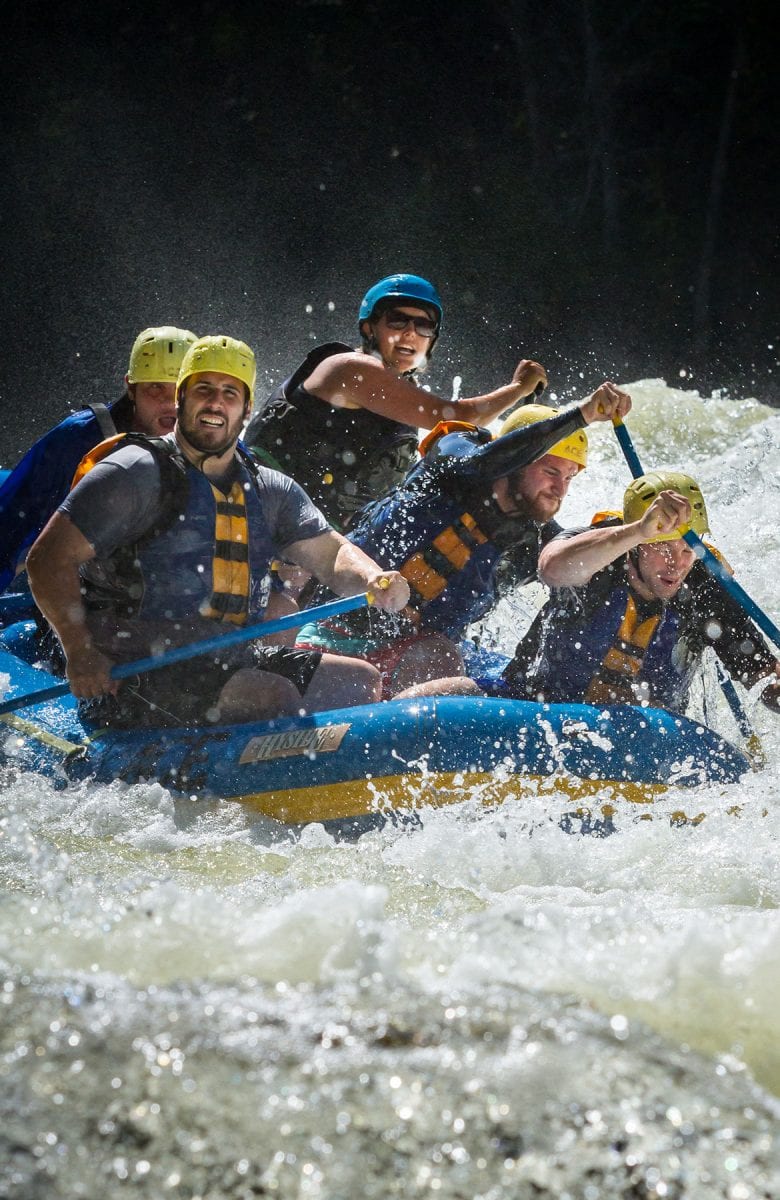 Summer Gauley River Trips
The wildest!
Boating the Gauley River in the summertime is a blend of highly interactive adventure and isolated scenic beauty!
Call 800.787.3982 for more info and to speak to a real, live person!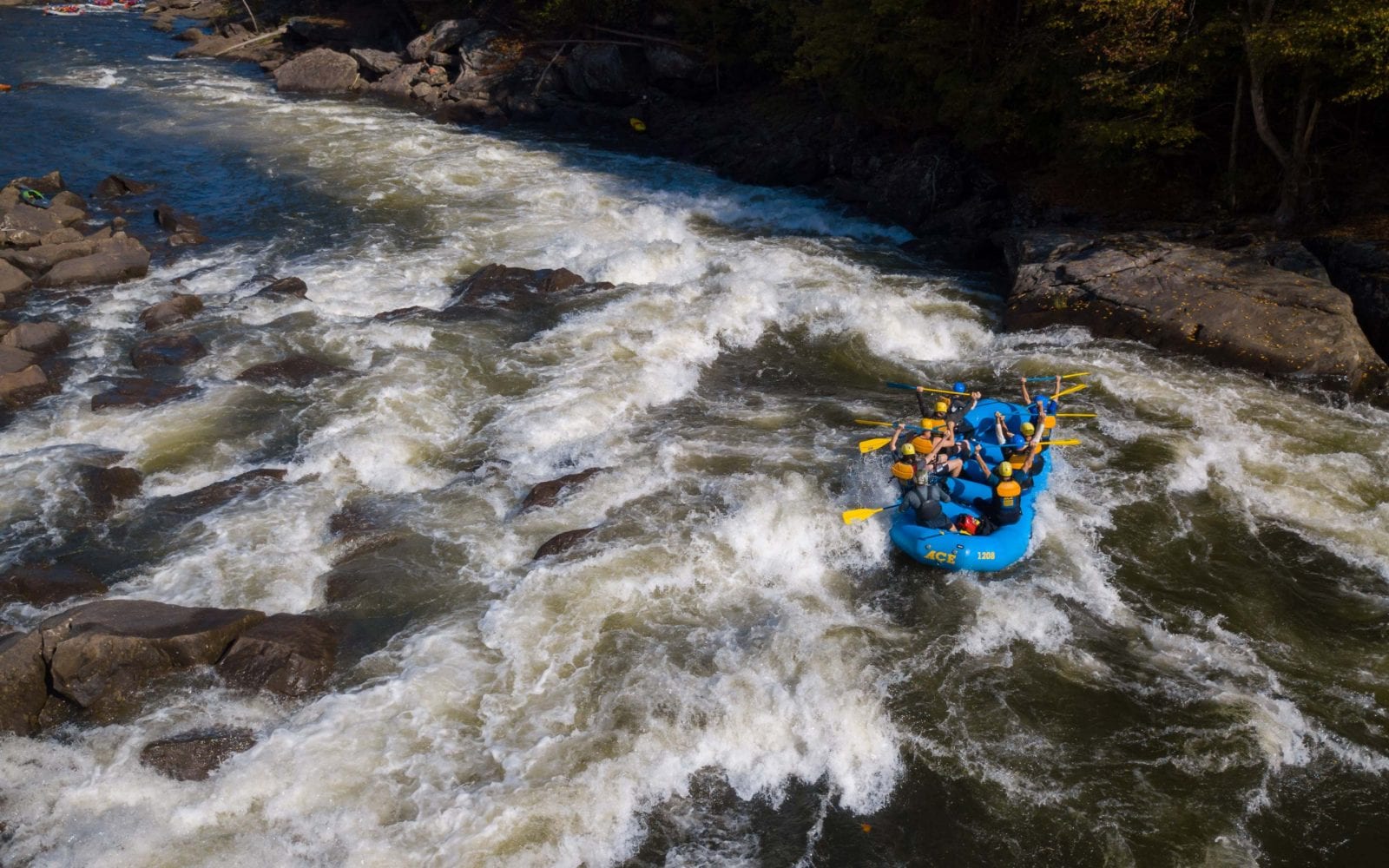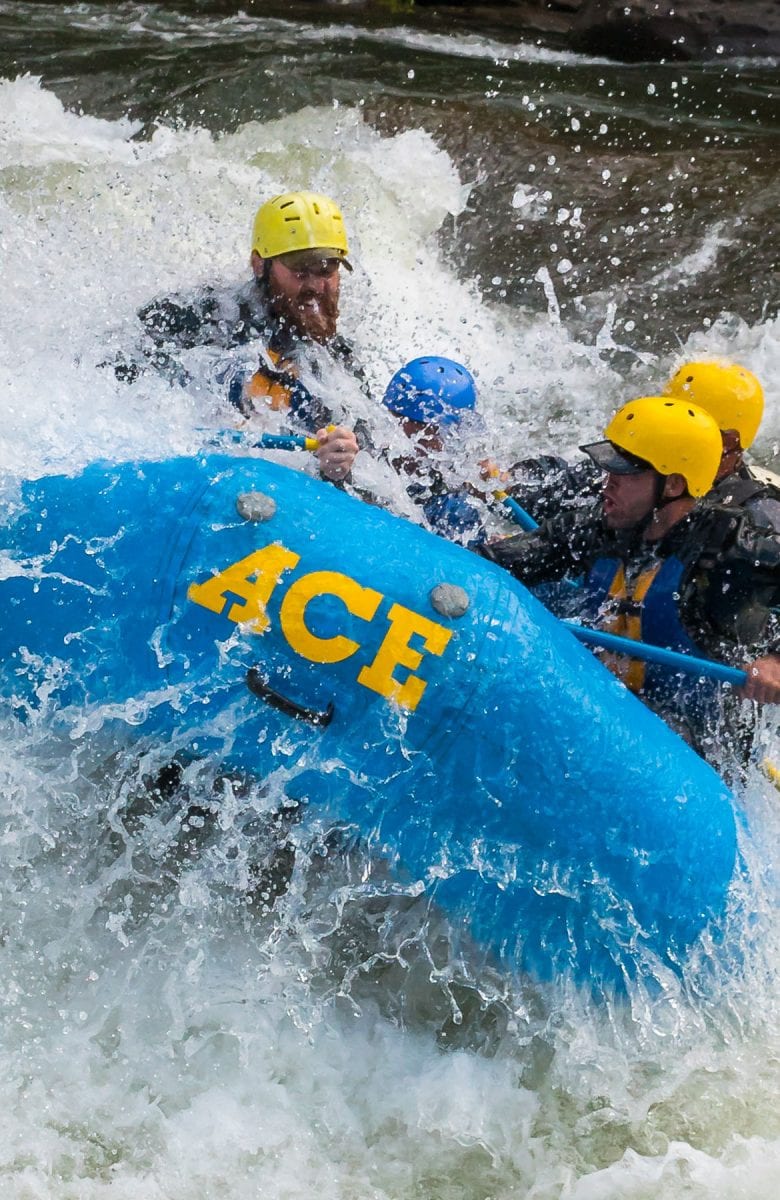 Fall Gauley Season – It's Legendary.
Fall Gauley White Water Rafting Trips
The Fall Gauley River: you'll hear talk of it throughout the spring and summer. There's a reason for the buzz. Blasting through a steep, remote and scenic canyon this river offers a world-class whitewater challenge. White water on the Fall Gauley River is such a life-changing experience that many of our guests return year after year, reunion style, to participate in this communal event. It's part river run, part party and all good times.
SEASON: SEPTEMBER - OCTOBER
Call 800.787.3982 for more info and to speak to a real, live person!
3 seasons of amazing whitewater!
When we hear the words spring, summer, and fall, all we hear is "whitewater". With three seasons of whitewater, each with their own unique traits, it's always a great time to be on the river with ACE.