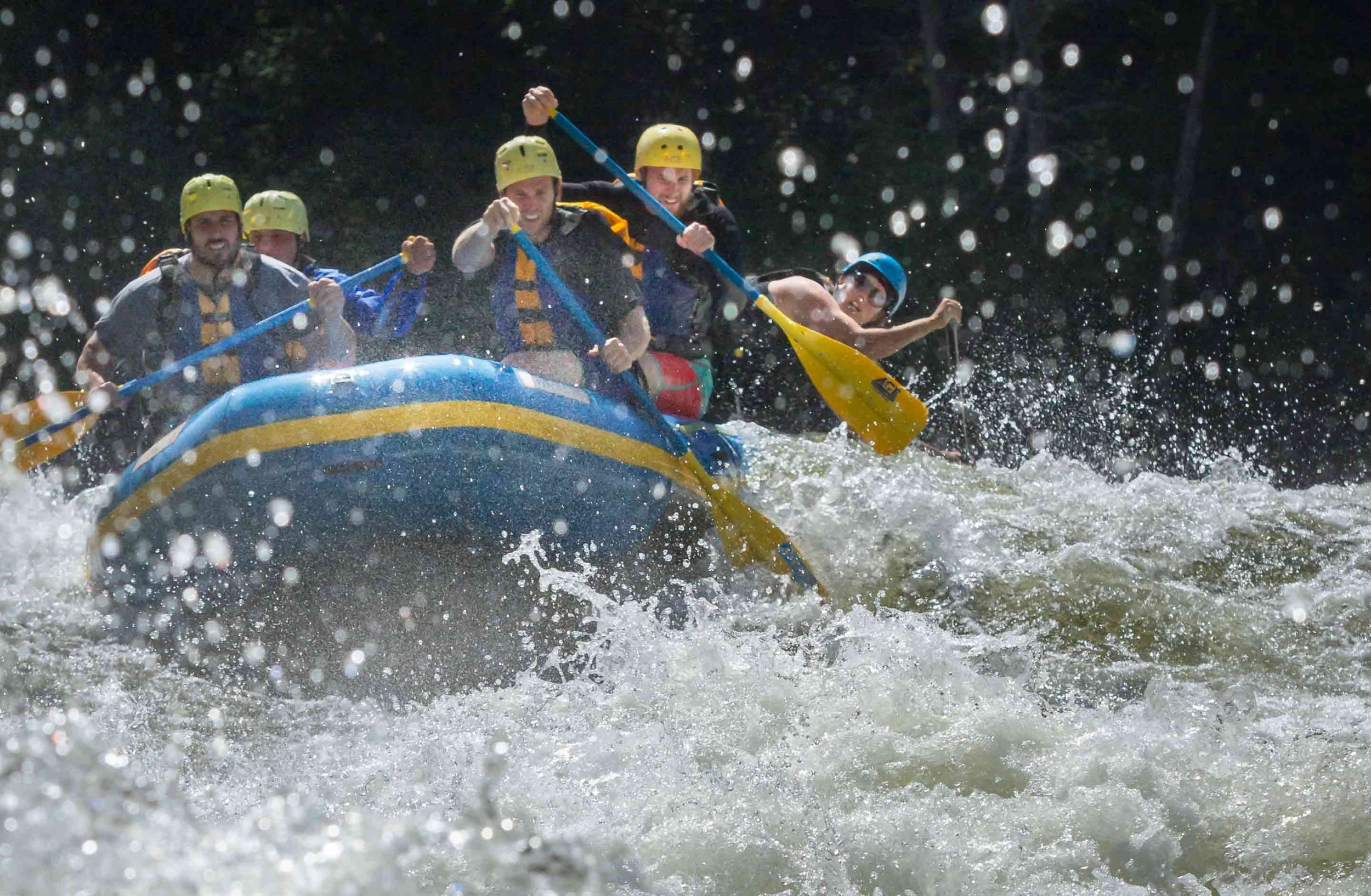 Whitewater Rafting
Featured Fall Gauley River Rafting Trips
Choose A Featured Fall Gauley River Rafting Trip Below
About Our Featured Fall Gauley River Rafting Trips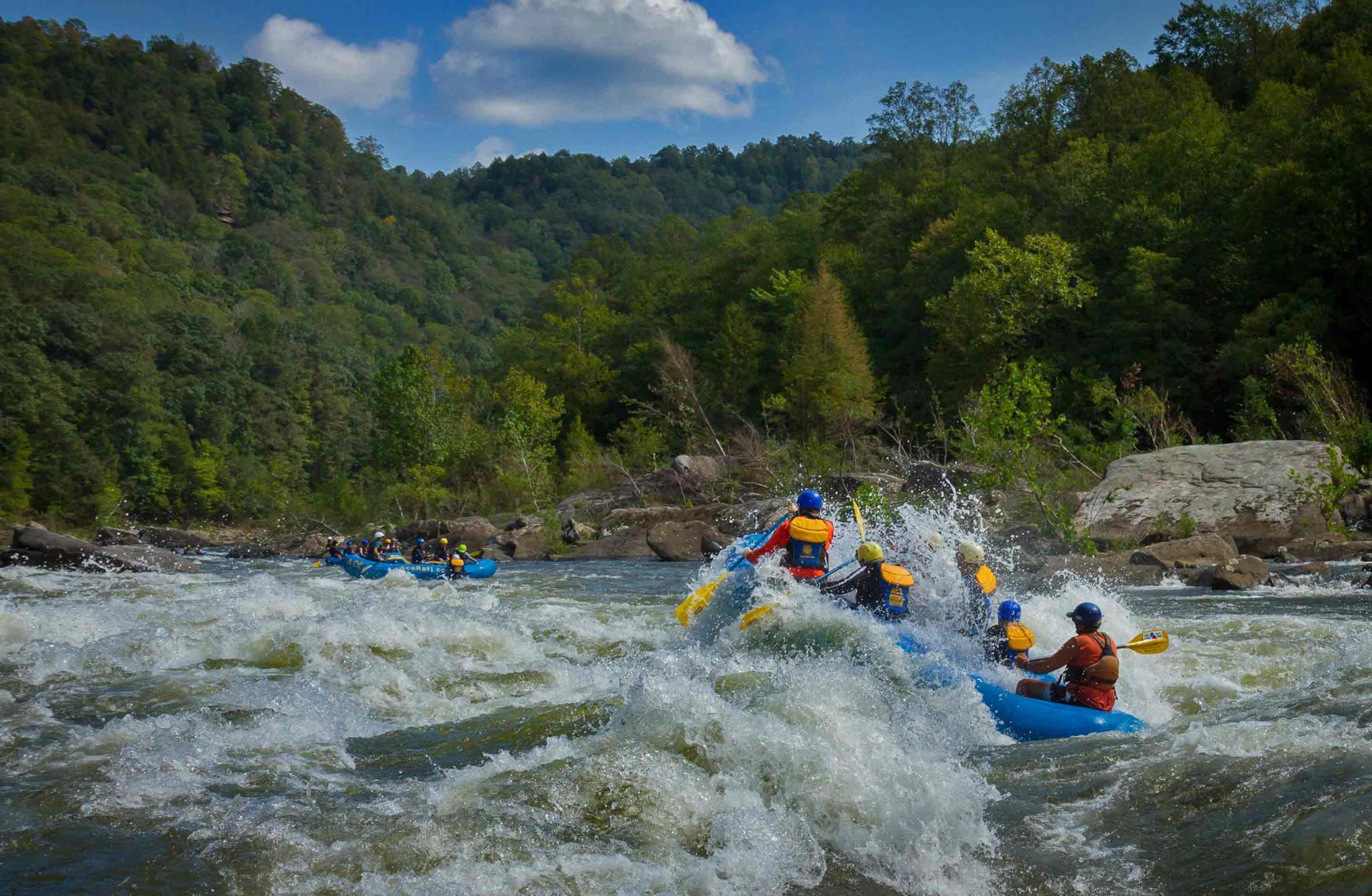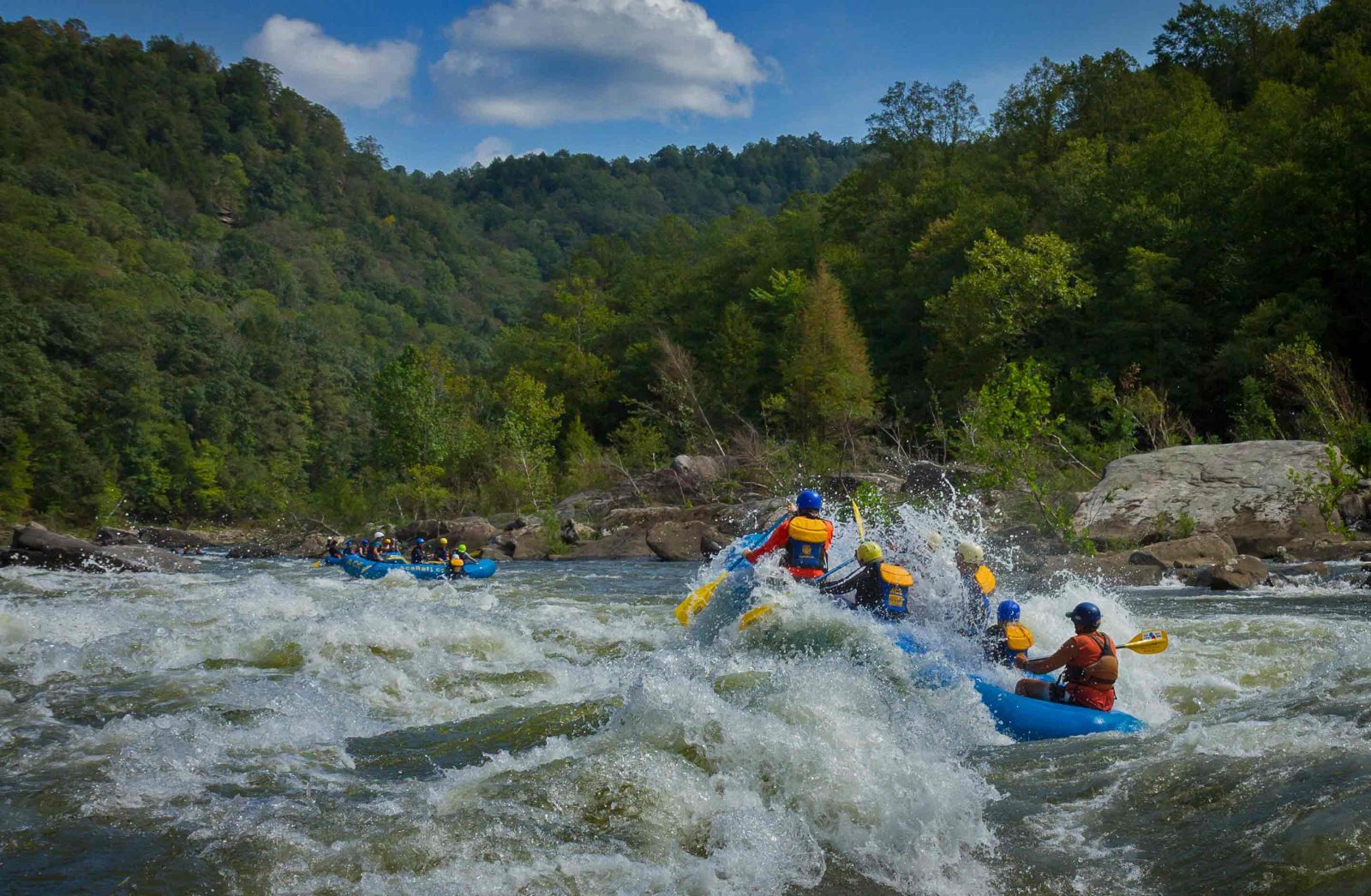 Can't Get Enough Gauley Rafting?
Fall Gauley Season is when things get a little wilder, a lot more whitewater, and the true blue river runners arrive from all corners of the world. All because of one stompin' big rafting run. The Gauley River of West Virginia.
Folks who know the Gauley know that once it's in your blood you just can't get enough. We understand your need, and we aim to deliver. These trips are for those special folks who just can't get enough Gauley River rafting in just 6 short weekends!
The Infamous Gauley River Marathon
We're talking about rafting trips that skirt on the edge of sanity… like the Gauley River Marathon. It's exactly what it sounds like. 26 miles of the most difficult and continuous whitewater rafted commercially in the country. Rafted in a single day. It's all the marathon, none of the pavement and 5 times as badass.
Our Most Challenging Gauley River Trips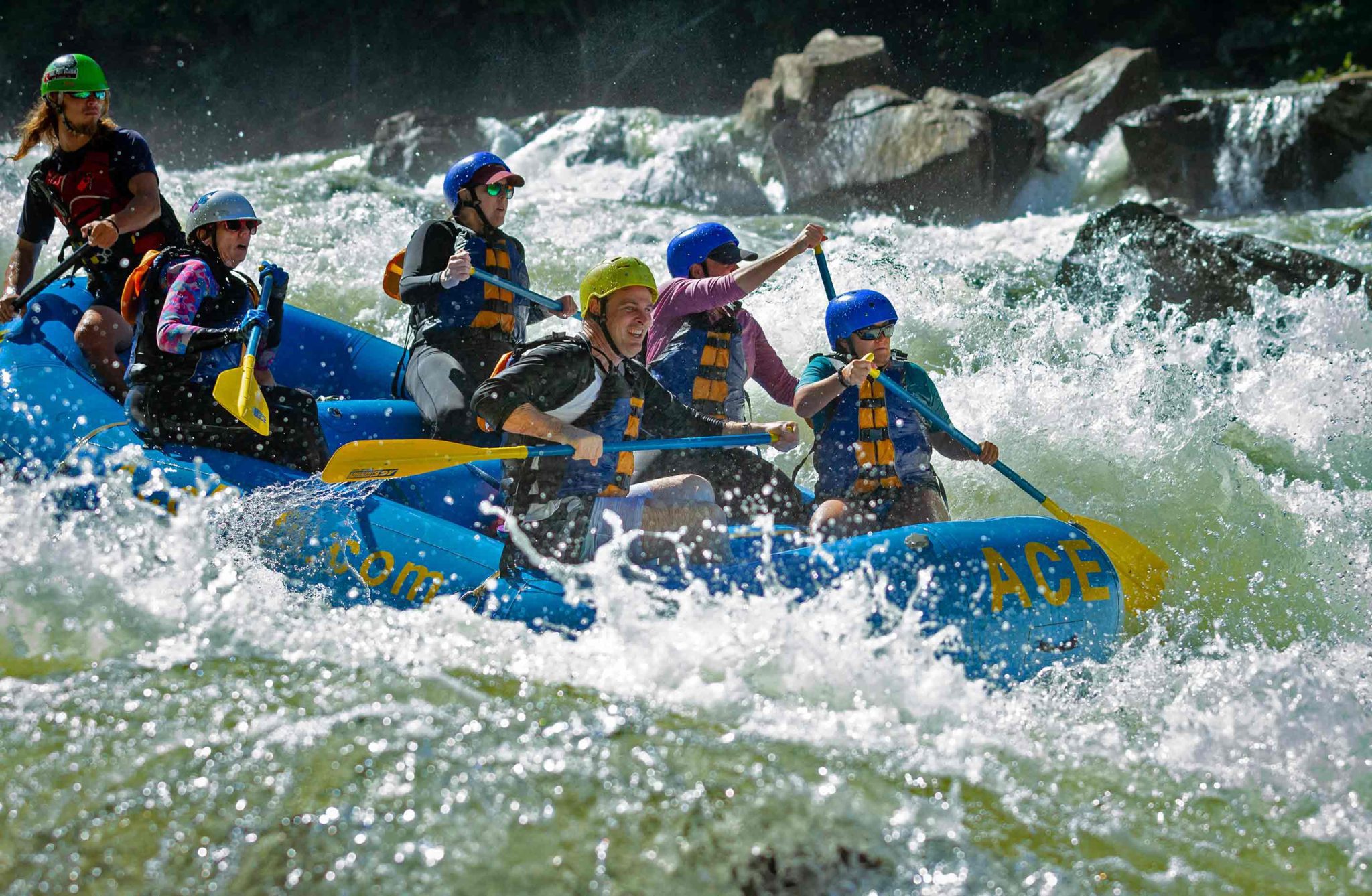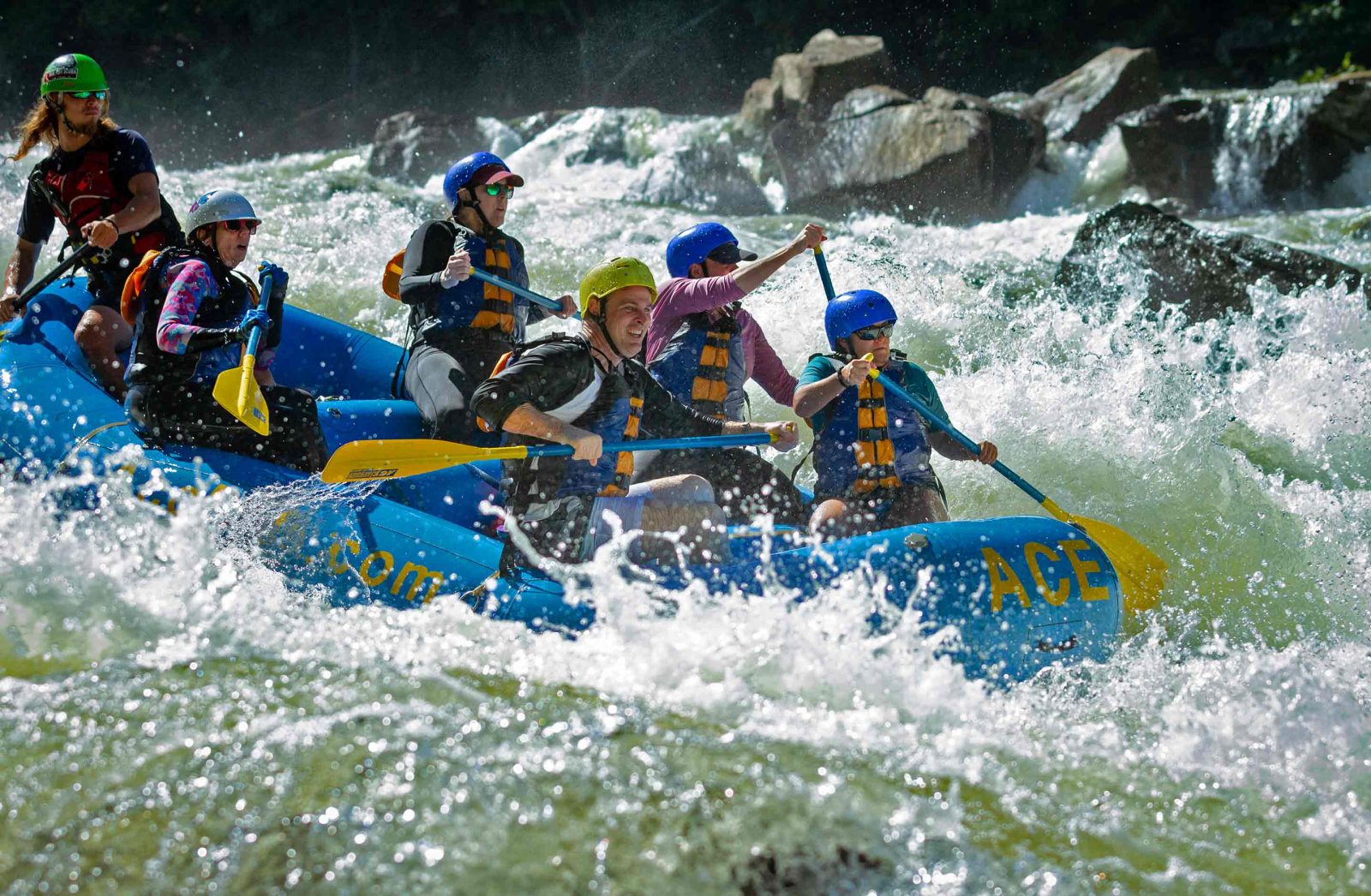 Double Run Upper Gauley
Would you rather raft the Upper Gauley two times? We think you might be more gung ho than some river guides (don't tell them that) but we're willing to quench your whitewater thirst with the Double Upper Gauley rafting trip. It's called the Double Upper. It's two runs of the Upper Gauley River in a single day. It's twice as intense as an Upper Gauley run and 10 times more fire.
Classic Gauley River Overnight
Finally, a special trip that everyone should experience. Why? Because there are only a few places left where you can completely escape to the wilderness. The Gauley River National Recreation Area is truly one of these places with misty mornings and beautiful hemlock-lined canyon walls. If you love Gauley River rafting, and you want to truly get away, try the Classic Gauley River Overnight this year!
Try Our Guest Favorite Gauley Trip
Fall Double Run
Upper Gauley River Trip
Meals(s): Complimentary Lunch
You want more Upper Gauley? Seriously? (Yeah, we do too.) What's better than running the Upper Gauley River? Doing it again the same day. Here's what that looks like…100+ rapids. 24 miles of whitewater rafting rated from class 1 to class V. You've got this.
Explore the rivers that we raft!
Fall Gauley Season. Live The Legend. Make Your Choice Below.
Fall Gauley Season only comes for 6 weeks a year. It summons the true fans of whitewater, and it's time for you to find out what the buzz is all about. From the wild and scenic Lower Gauley suitable for first-time rafters to the untamable, unstopping, unrelenting adrenaline ride that is the Upper Gauley - there is a Gauley River Rafting trip that's perfect for you.