July 16, 2020
About New River Gorge Climbing
Since the 1970s, there has been documented climbing in the New River Gorge. We imagine that there was probably climbing that occurred in some manner before that, but the cliff lines weren't scouted, cleaned and attempted to be climbed in feats of athleticism until this point. These early climbing pioneers recognized that the New River Gorge was a rock climbing gold mine. With miles of cliffs, incredible views, and bullet proof sandstone, the first ascensionists knew that there was climbing to be had in Southern West Virginia, in the heart of the Appalachian Mountains.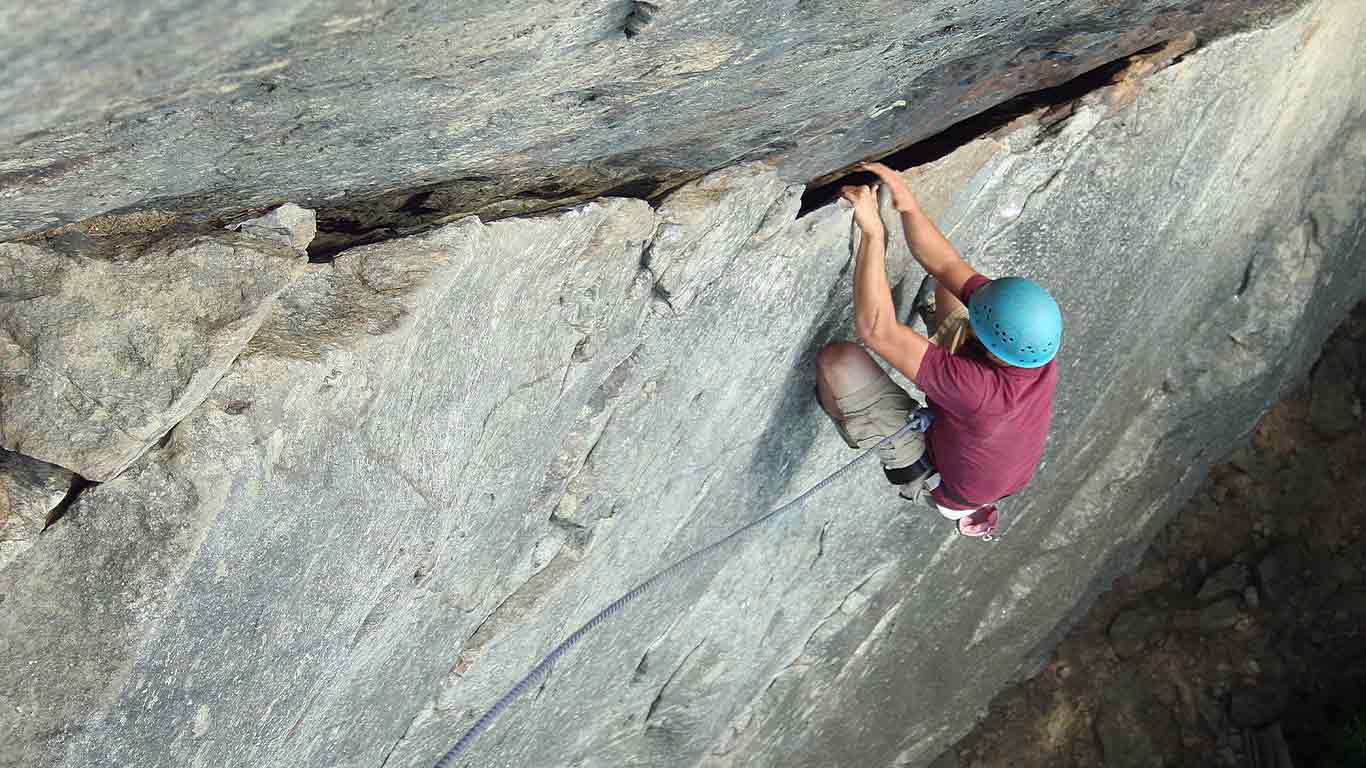 Early on, climbs were only completed by placing traditional gear into cracks and weaknesses in the stone, these traditional climbs require that the climber understand gear placement and risk assessment. This form of climbing continues to live on in the New River Gorge, where nearly 500 traditional climbs have been ascended. The New River Gorge is home to a large variety of traditional climbs, from cracks like New Yosemite (5.9), Leave it to Jesus (5.11c), Burning Calves (5.10b), Super Crack (5.9), and Chasing the Wind (5.11b) to technical, thought provoking face climbs like Steve Martin's Face (5.11c), Two Bag Face (5.9), Party in my Mind (5.10b),  and Stuck in Another Direction (5.12b). 
In the 1980s, sport climbing became more prevalent in the New River Gorge and the climbing scene really exploded. With bolts drilled into the wall, climbers need only to tie in and clip quickdraws (two carabiners attached by a piece of nylon) to bolts as they ascend the wall. This style of climbing opened up hundreds of new routes in the New River Gorge, and new routes are still being bolted regularly. Currently, most new development in equipping new routes is occurring in the climbing areas surrounding the New River Gorge. Areas like the Meadow and Summersville lake have steadily seen new sport lines being added. The New River Gorge has garnered an impressive reputation for having some of the best sport lines in the world. Classic climbs such as Legacy (5.11a), Satisfaction Guaranteed (5.11a), Freaky Stylee (5.12a), Rico Sauve (5.10a), Apollo Reed (5.13a), and Proper Soul (5.14a) have brought in thousands of climbers looking to push their limits and tick climbs off of their list.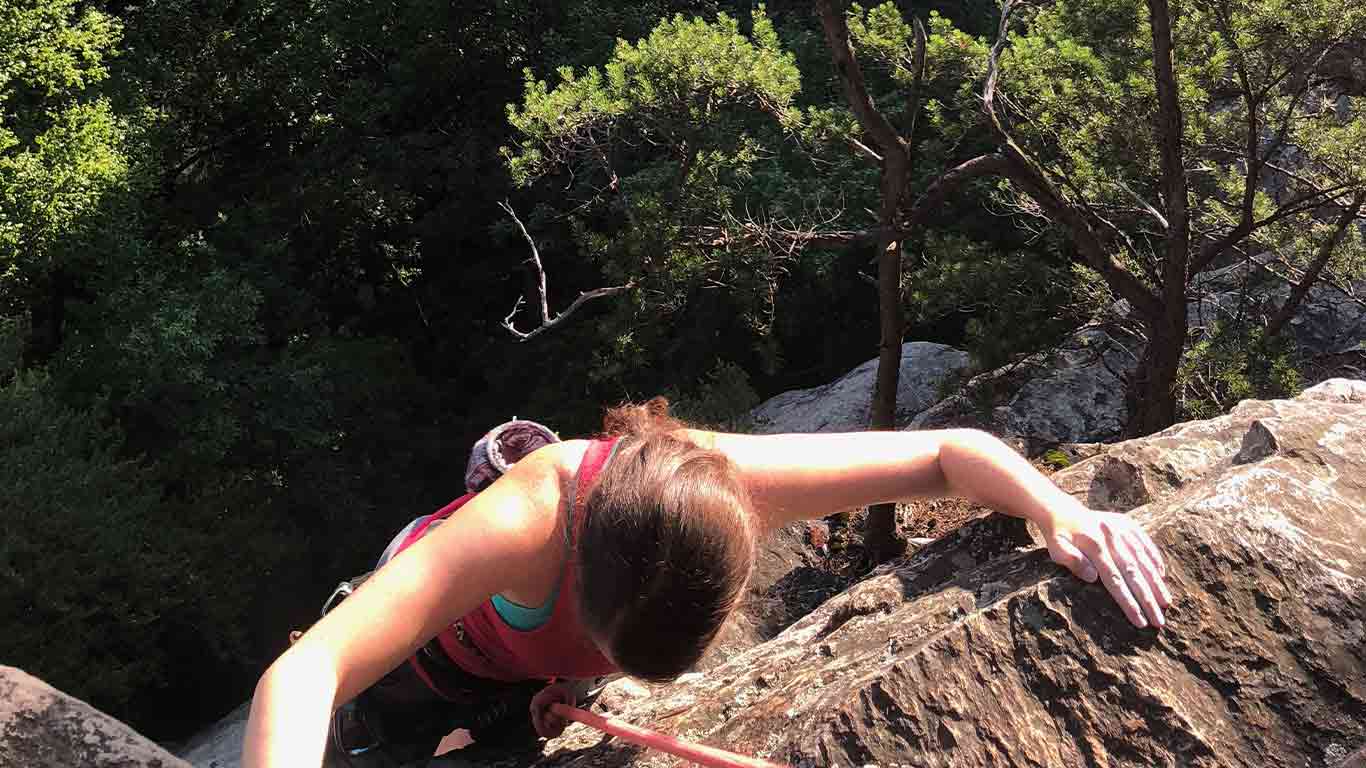 The New River Gorge is also the home to easily accessible cliffline where topropes can be set up. Top-roping, a type of climbing where the rope is always above you, requires less equipment, but is only doable when the top of the cliff can be accessed by trail. Bridge Buttress and Junkyard are two crags in the New River Gorge that have become popular top-roping destinations. Bridge Buttress is the home to classic routes like Easily Flakey (5.7), Zag (5.8), Angel's Arete (5.10b), Marionette (5.11c), and Dresden Corner (5.11d). The approach time from your car to the top of the cliff at Bridge Buttress only takes about 5 minutes, making it a prime climbing choice for those short on time, or looking to grab a couple pitches after a work day. Additionally, with views of the famous New River Gorge Bridge, Bridge Buttress provides some of the most epic views in all the region. Junkyard, literally the former site of a junkyard, also boosts a short approach time with several top rope access climbs. Classic routes include The Distortionist (5.6), New Yosemite (5.9), Four Sheets to the Wind (5.9), Rapscallion Blues (5.10c), and the Entertainer (5.10a). These top-rope accessible climbs are not limited to just top-roping, and can also all be climbed from the ground up as well.
In 2015, a New River Gorge bouldering guidebook was released, solidifying the region's status as a bouldering destination. Bouldering, a sport where climbers forego ropes and climb technical "problems" on boulders, is often an intro for people into climbing sports, since it requires the least amount of equipment. The only gear necessary for bouldering are climbing shoes, a chalk bag, and a bouldering pad. With multiple areas for bouldering at the New River Gorge, the Meadow, and Summersville Lake, The New River Gorge region is the largest bouldering area in the Mid-Atlantic. With the purchase of Needle's Eye Boulder Park by the city of Oak Hill, a property that borders ACE Adventure Resort, new boulders are being scouted and problems are being attempted. 
Whether you're brand new to climbing, or you're an experienced gym climber looking to take your skill set to the next level, ACE Adventure Resort has the guides and know how to get you there. We offer half-day climbing trips on our own private cliffs, full-day climbing trips into the famous New River Gorge, and learn to climb clinics to hone your skills. Come check out why the New River Gorge is a world-class climbing destination with ACE.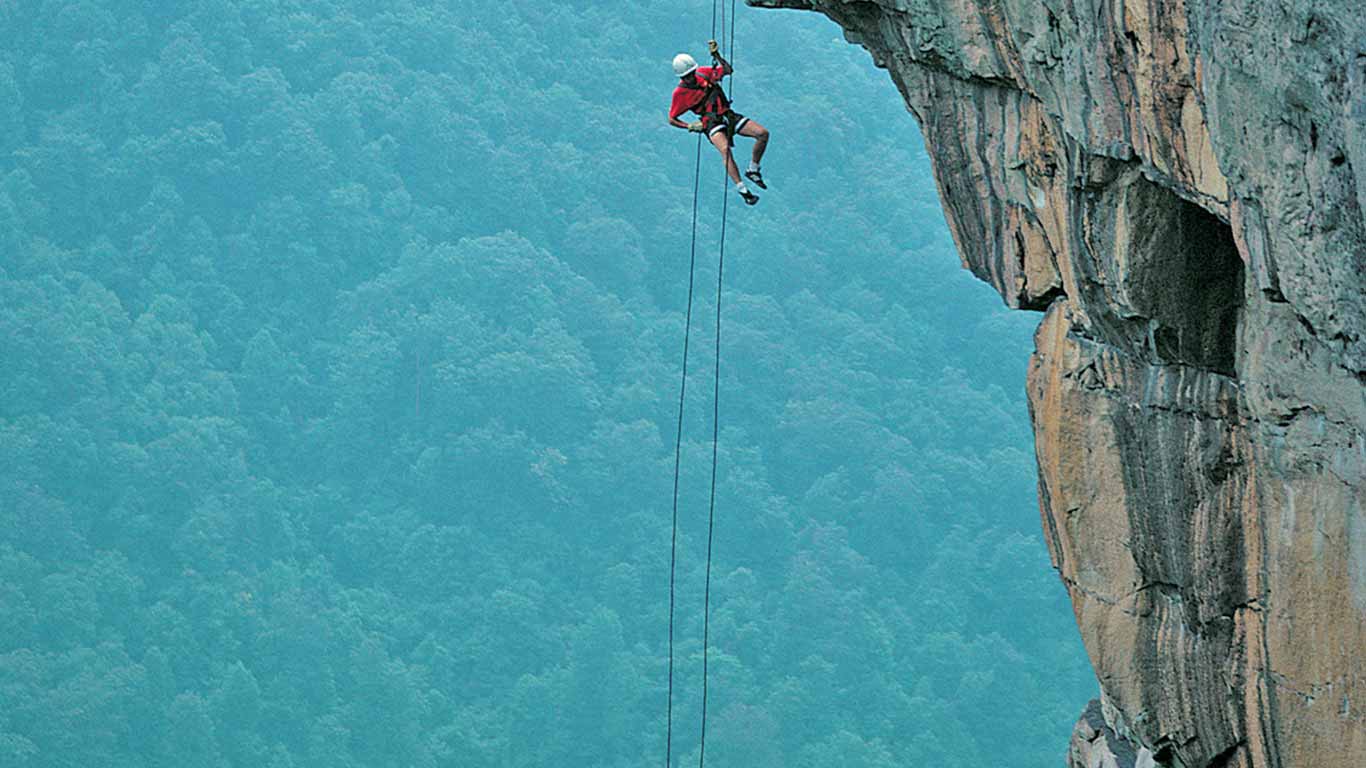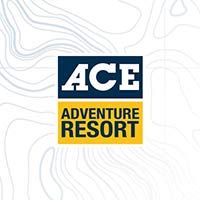 BY aceteam
Bringing you all the latest whitewater rafting, adventure, and all things ACE from the New River Gorge of West Virginia for over 40 years.
VIEW FULL BIO & ALL POSTS
RELATED ADVENTURES