Home
|
|
Aerial Adventure Park
Select A Date Below For Pricing
Aerial Adventure Park
Code: AERIAL
Facts
STARTING AT: $59.00/$39.00
CHALLENGE LEVEL: Beginner, Intermediate, Difficult
LOCATION: ACE Adventure Resort
*Insurance dictates a minimum participant waist size of 18" and a maximum weight of 250lbs. Children under 12 years old must be supervised by a parent or guardian who is present at the Aerial Park. Children under 10 years of age must be accompanied on the Aerial Park course by a parent or guardian.
Trip Description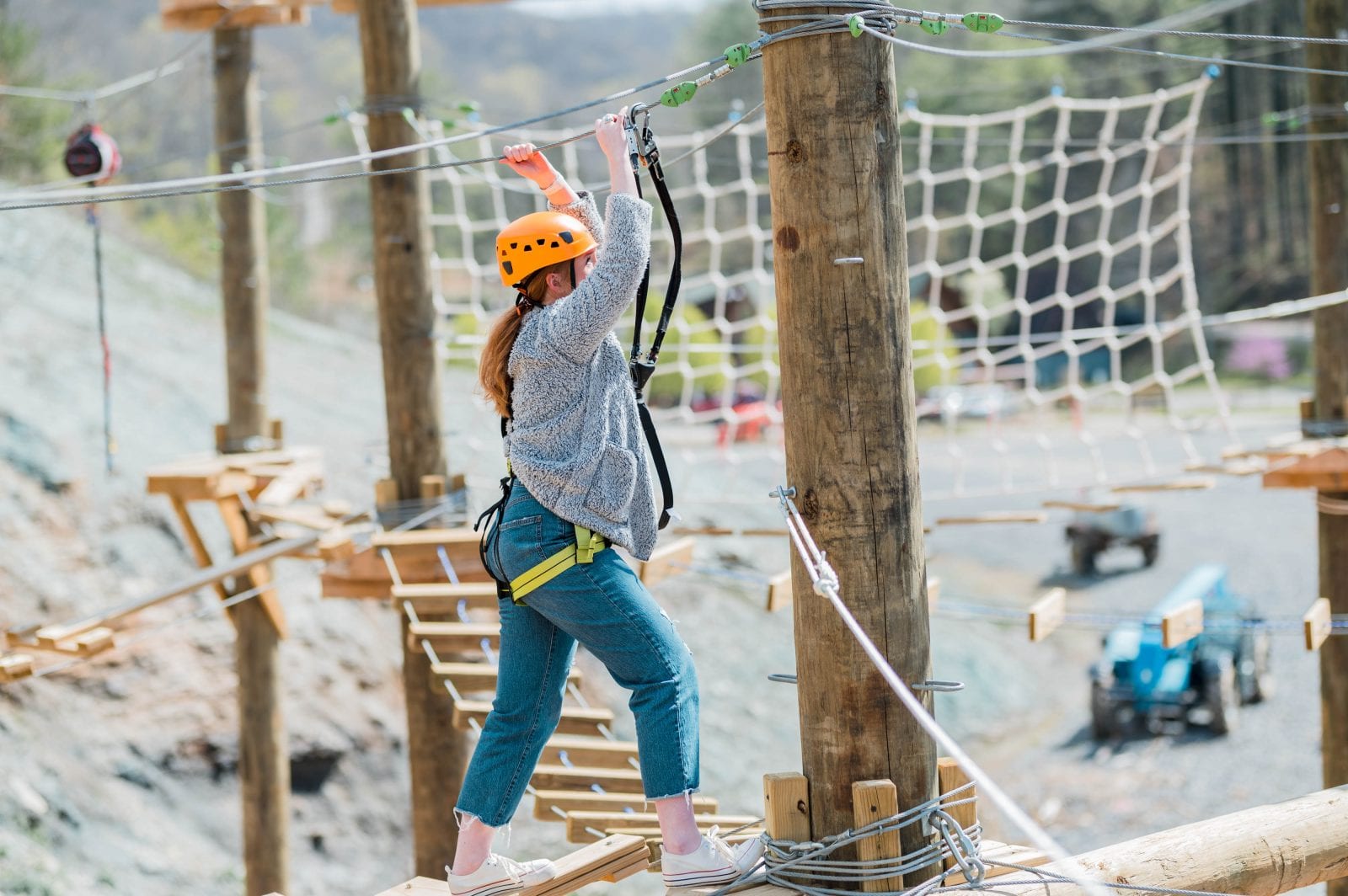 Trip Description:
Join us for our newest adventure attraction ACE Adventure Aerial Park! Enjoy THREE levels that vary in height and difficulty! Our Adventure Aerial Park features a spiral staircase for easy access to the first two levels and from there a ladder to access the more challenging obstacles. Our first level is the easiest and suitable for kiddos as young as 5! Our second level is great for beginners and those looking to step out of their comfort zone. If you're looking for a real challenge though, check out our third level! This level is 45′ above the ground and requires grit, determination, and a little upper body strength. If you're looking for an exciting adventure activity, our Adventure Aerial Park is the perfect option for you! Since our aerial park is a three hour activity, it makes for a great addition to a half day waterpark pass or a rafting trip. Located adjacent to the Adventure Waterpark, you can spend your day jumping off inflatables before taking on obstacles in the sky all in one convenient spot!
This Year, ACE Your Vacation!
Ready to get away to New River Gorge country with ACE Adventure Resort? Choose an options below to explore our 5 acre waterpark, lodging at our resort, whitewater rafting and other adventures, vacation packages and more!