Deals And Discounts!
Whitewater Rafting Deals
Home
|
West Virginia Vacation Deals
Scroll Down For Unbeatable Whitewater Rafting Deals
What's better than a great vacation rafting on the Gauley River or exploring the New River Gorge National Park on a guided adventure? SAVING MONEY while you do it! Below you'll find our current deals and discounts. But be warned, these deals change often and could vanish at any moment!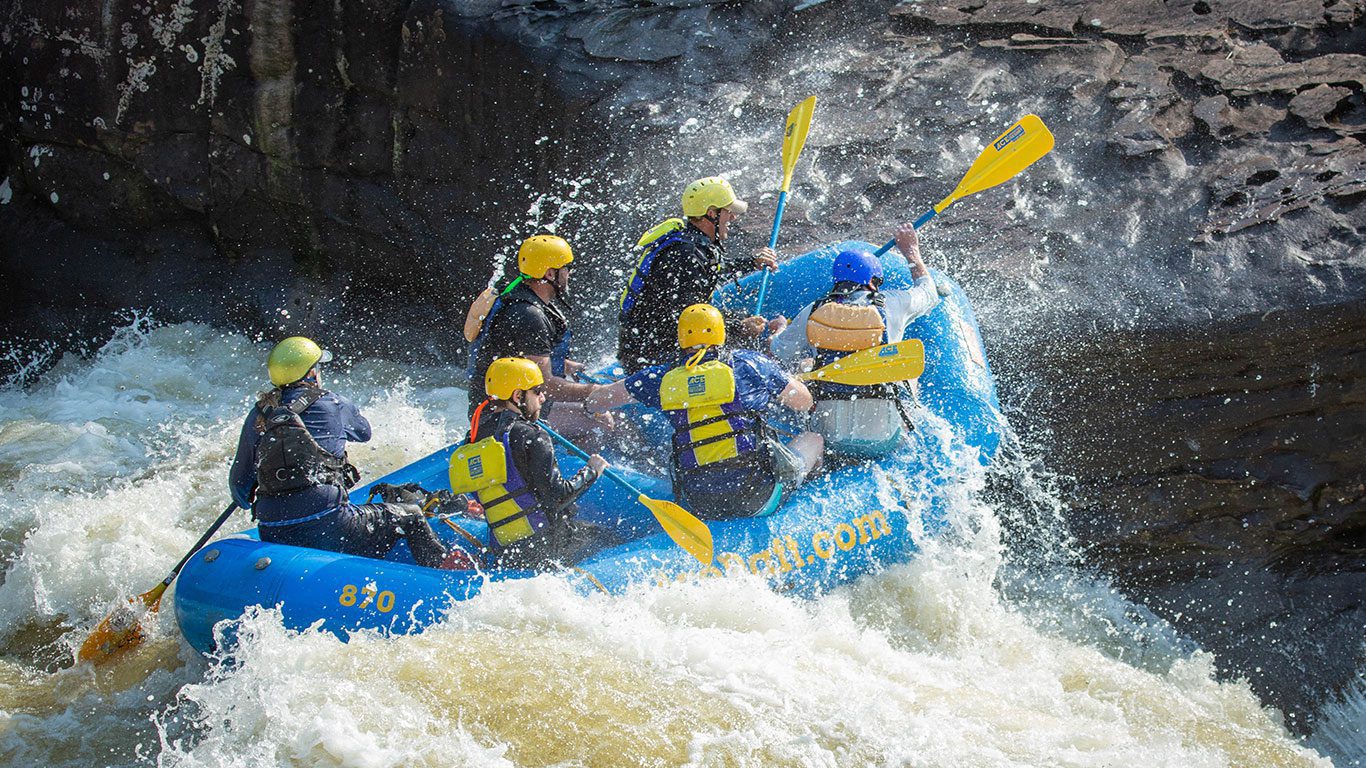 Fall Gauley River Rafting Deals
Whitewater rafting on the Gauley River in the fall is so awesome that it's been given it's own season. Gauley Season is West Virginia's 5th season and it brings world famous whitewater rafting that is arguably the best commercial rafting in the country. Heck, it's even ranked in the top 10 for the world's best river trips.
If you've rafted before, or you're a brave adventure, the Fall Upper Gauley River is the most exciting and challenging rafting trip we offer this time of year. This incredible run features 5 class V rapids (the hardest you can run commercially) and a whole slew of exciting rapids along the way!
If you'd rather run some giant waves without pushing comfort zone too far the Fall Lower Gauley River is a great alternative. It features scenic views and only 2 class V rapids but it also offers a whole lot of fun!
We've pulled together some stellar deals and discounts to make it a little easier to spend some time on the Gauley River in West Virginia with ACE Adventure Resort this fall.
*Please note these deals and discounts apply to new reservations only and other limitations may apply.
Check Out These Rafting Deals!