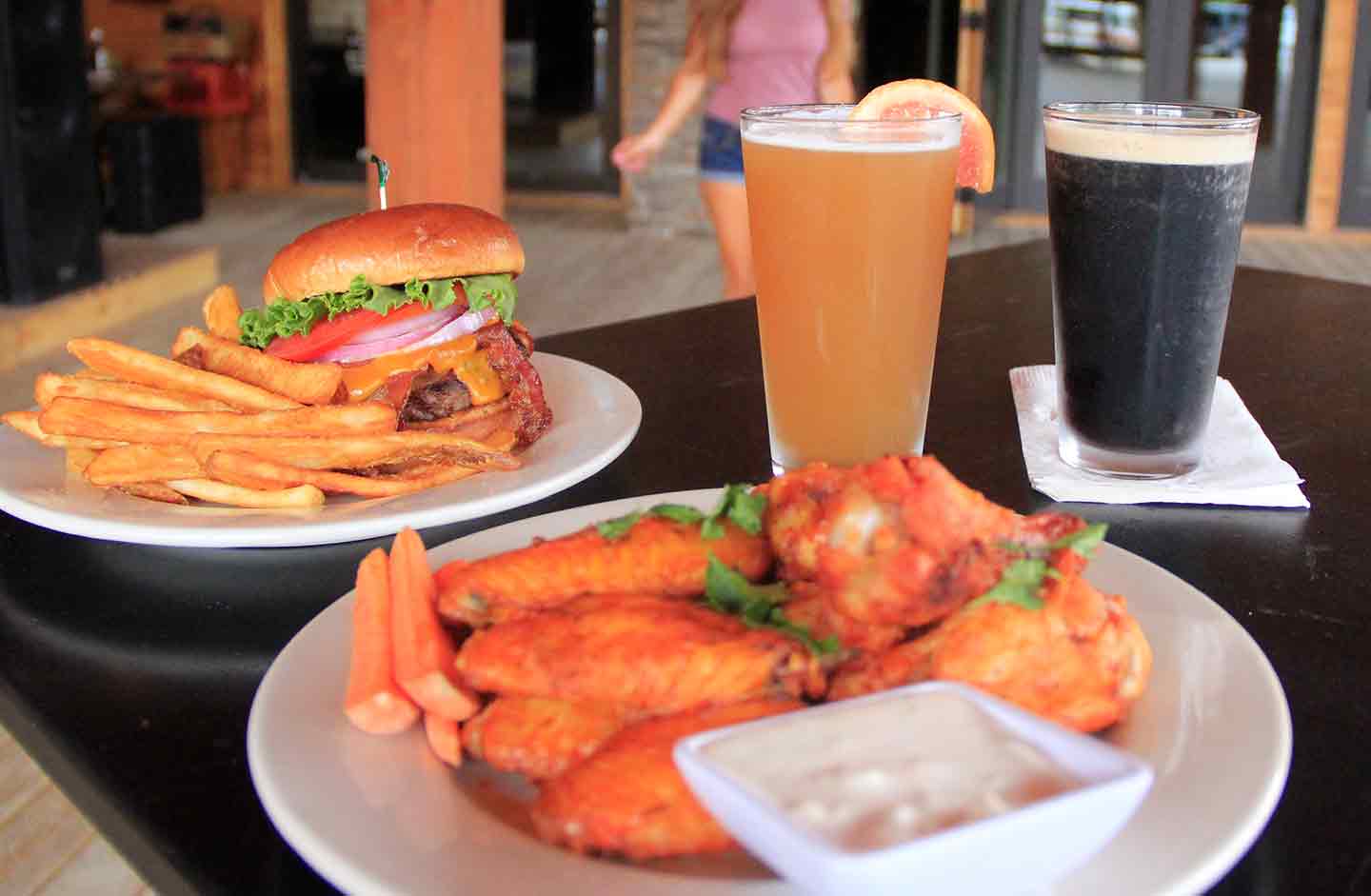 The Lost Paddle
American Bar And Grill
Hours:
Quiet Season Hours:
Friday & Saturday Nights
5:00PM – 10:00PM
The Lost Paddle Bar And Grill
At ACE Adventure Resort
About The Lost Paddle
Everybody's gotta eat, right? Of course, especially after a long day of fun outside. Our chefs are gettin' after it in the kitchen creating tasty American cuisine. Expect high quality, well-executed versions of tasty classics like our famous wings or the black Angus burger made from a custom grind of chuck, brisket and sirloin. Oh! And we've got two wood-fired pizza ovens on the patio making the crust bubble on our award-winning pizza selection!
But, it doesn't stop with tasty food. We work closely with local West Virginia craft breweries like Greenbrier Valley and Bridge Brew to keep taps fresh with local favorites. Don't miss out on our cocktail classics as well as a few novelty guest favorites like ACE Tea!
Menu
Please Note! We are currently serving our off season menu with hearty, tasty offerings until the 2021 rafting season begins. Click here to view the Quiet Season Menu…
Our updated menu can be found here. Our most popular items include Loaded Nachos, Signature ACE Salad, Blackened Chicken Wrap, Mozzarella Sticks, Wings, and our Specialty Wood-fired Pizzas.
Gallery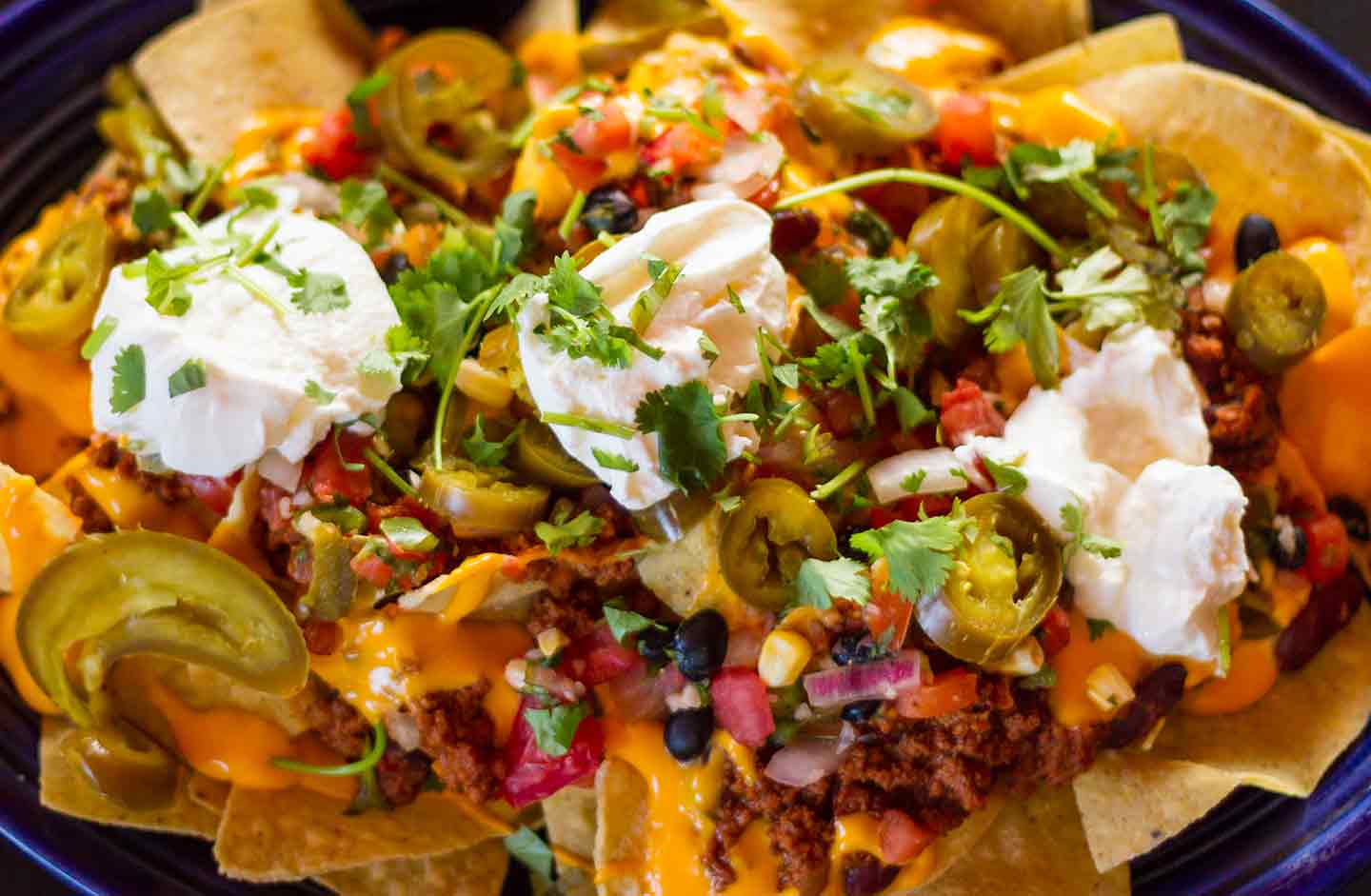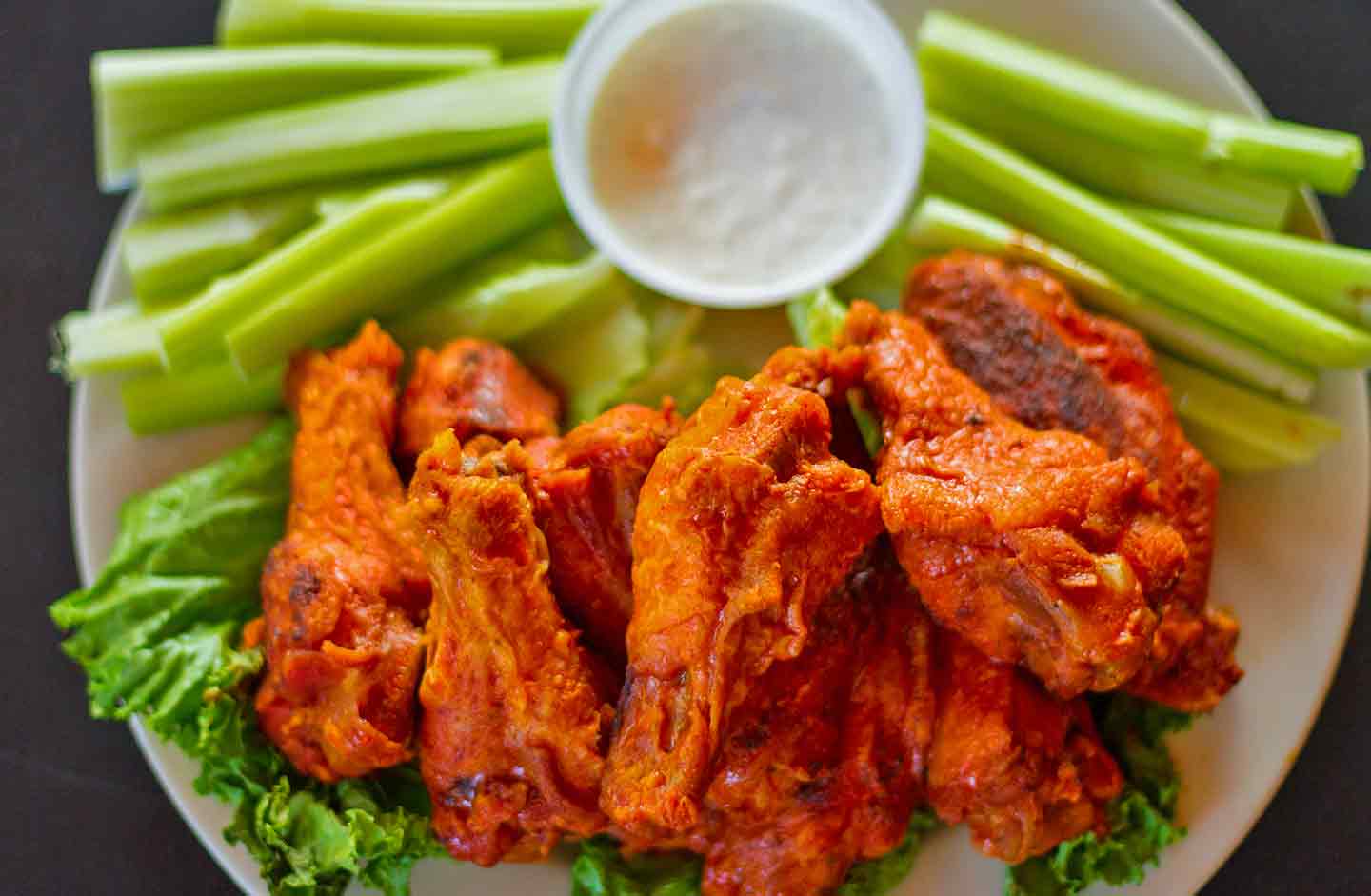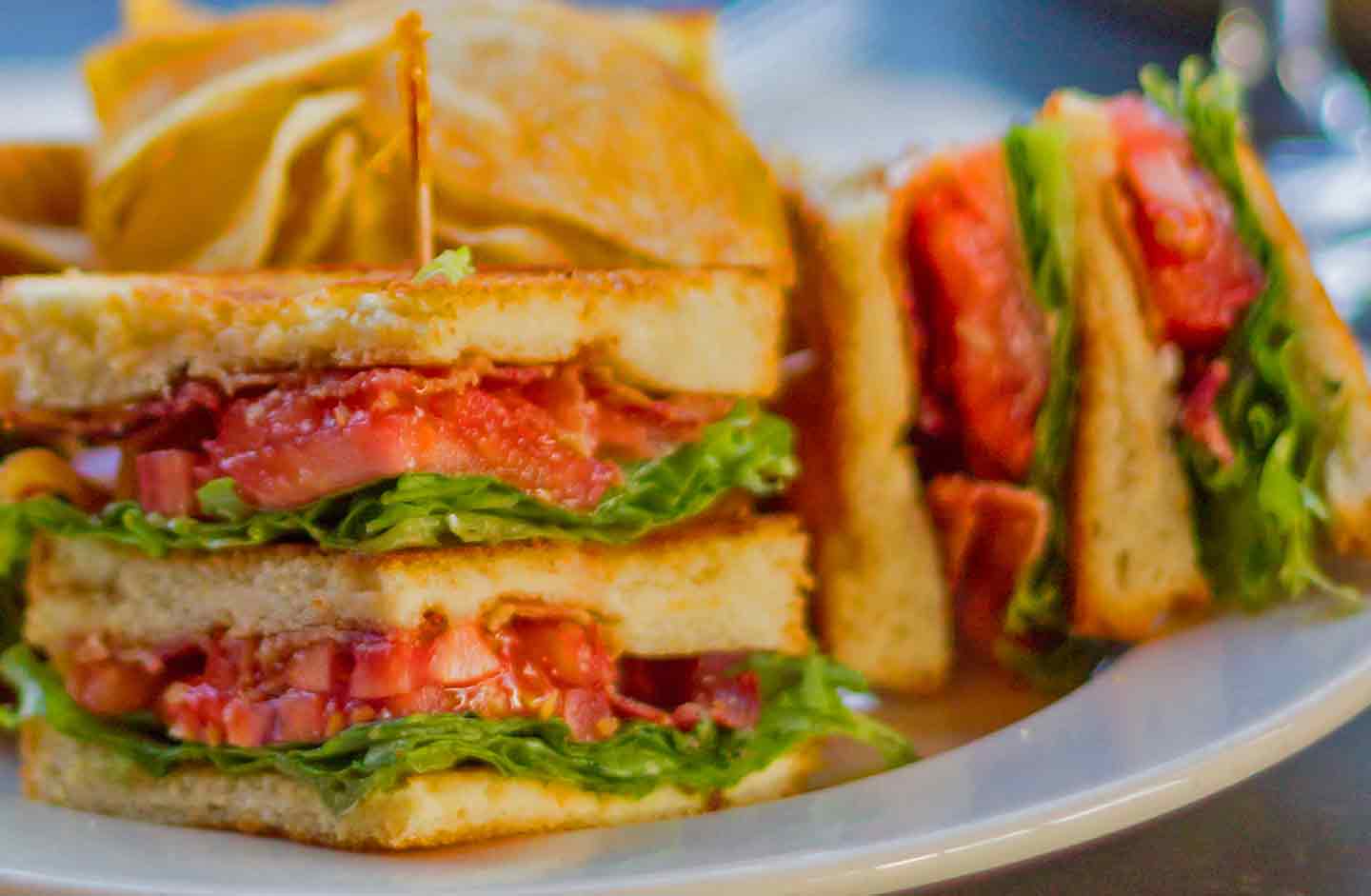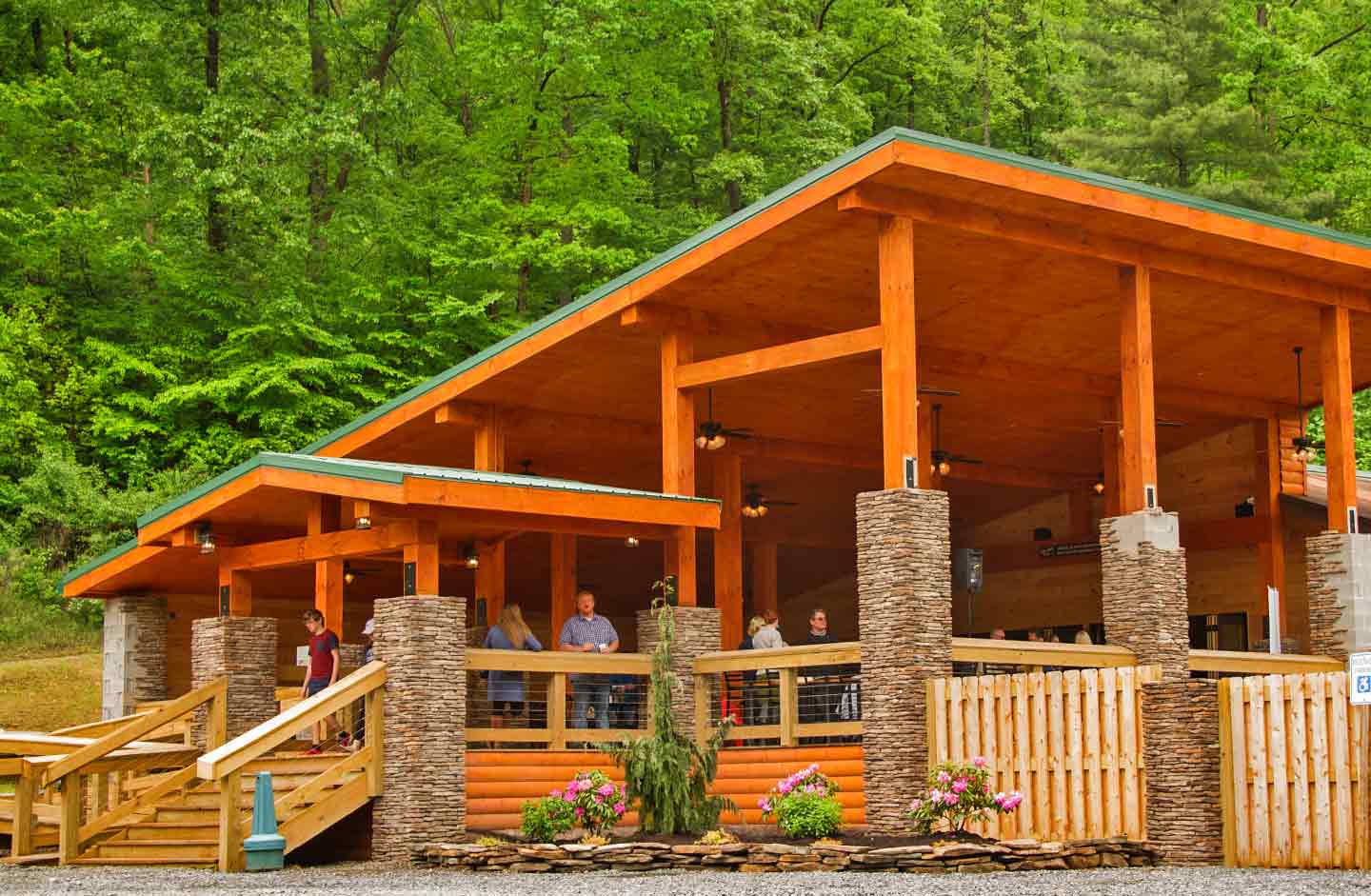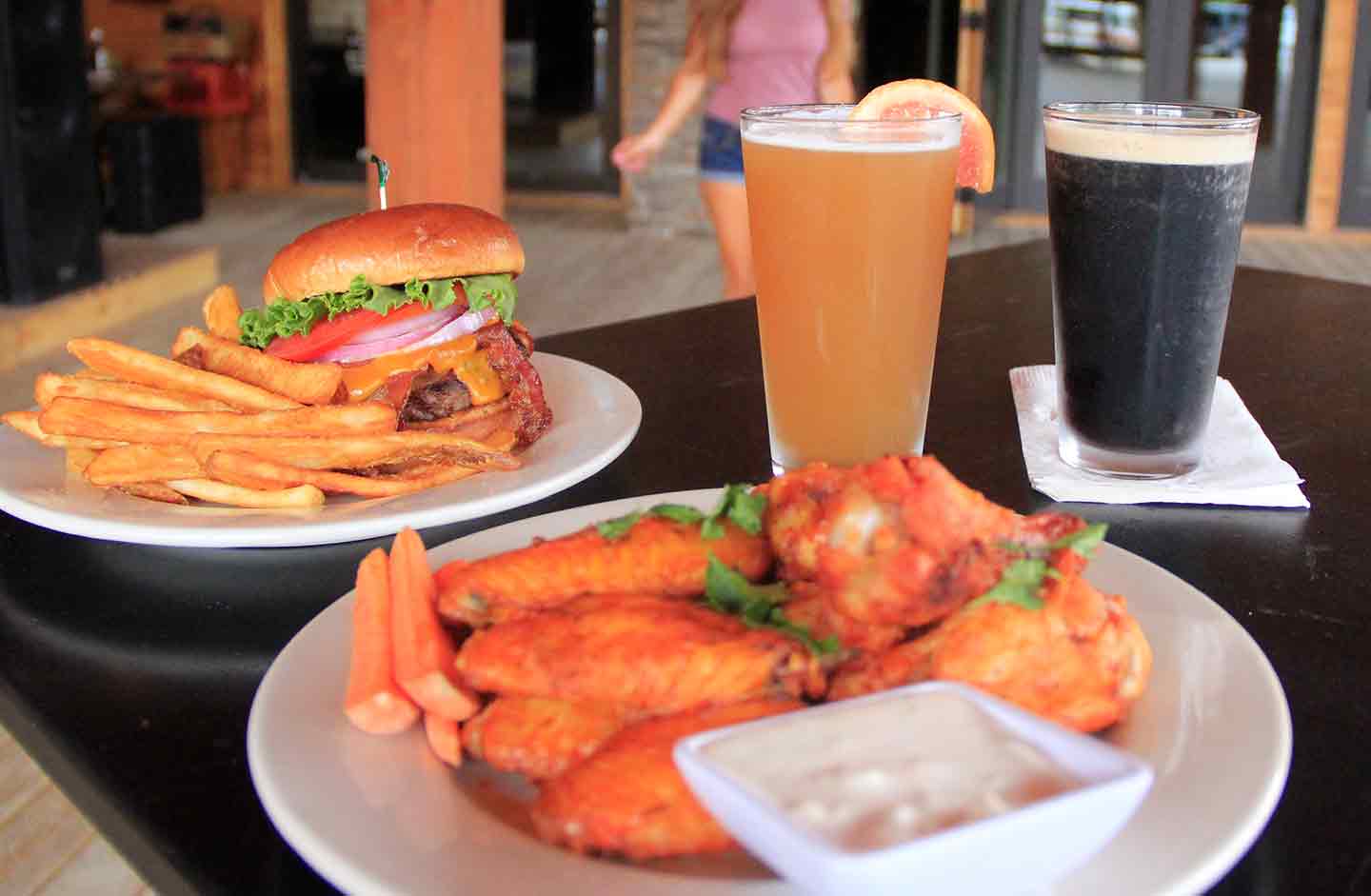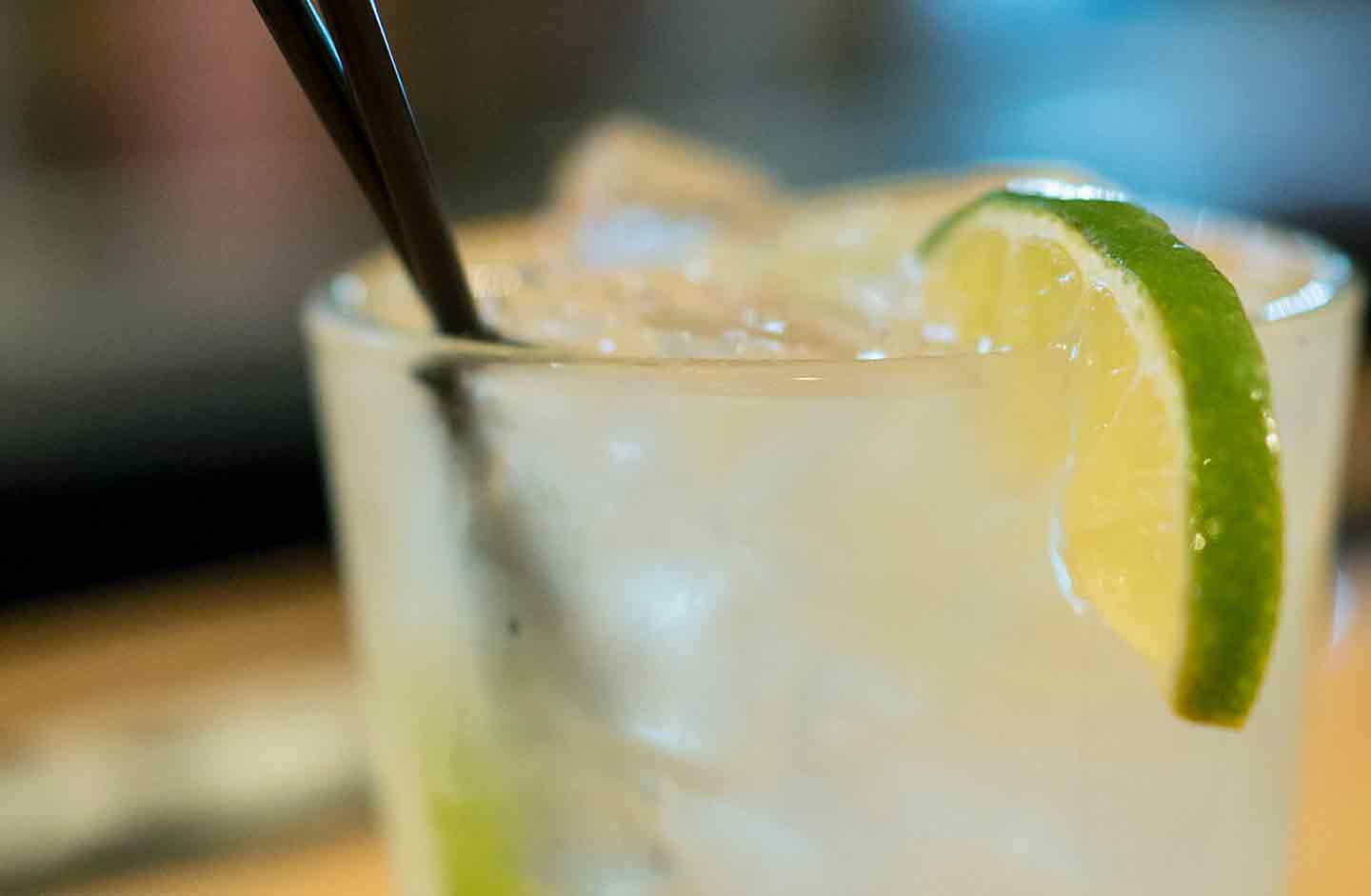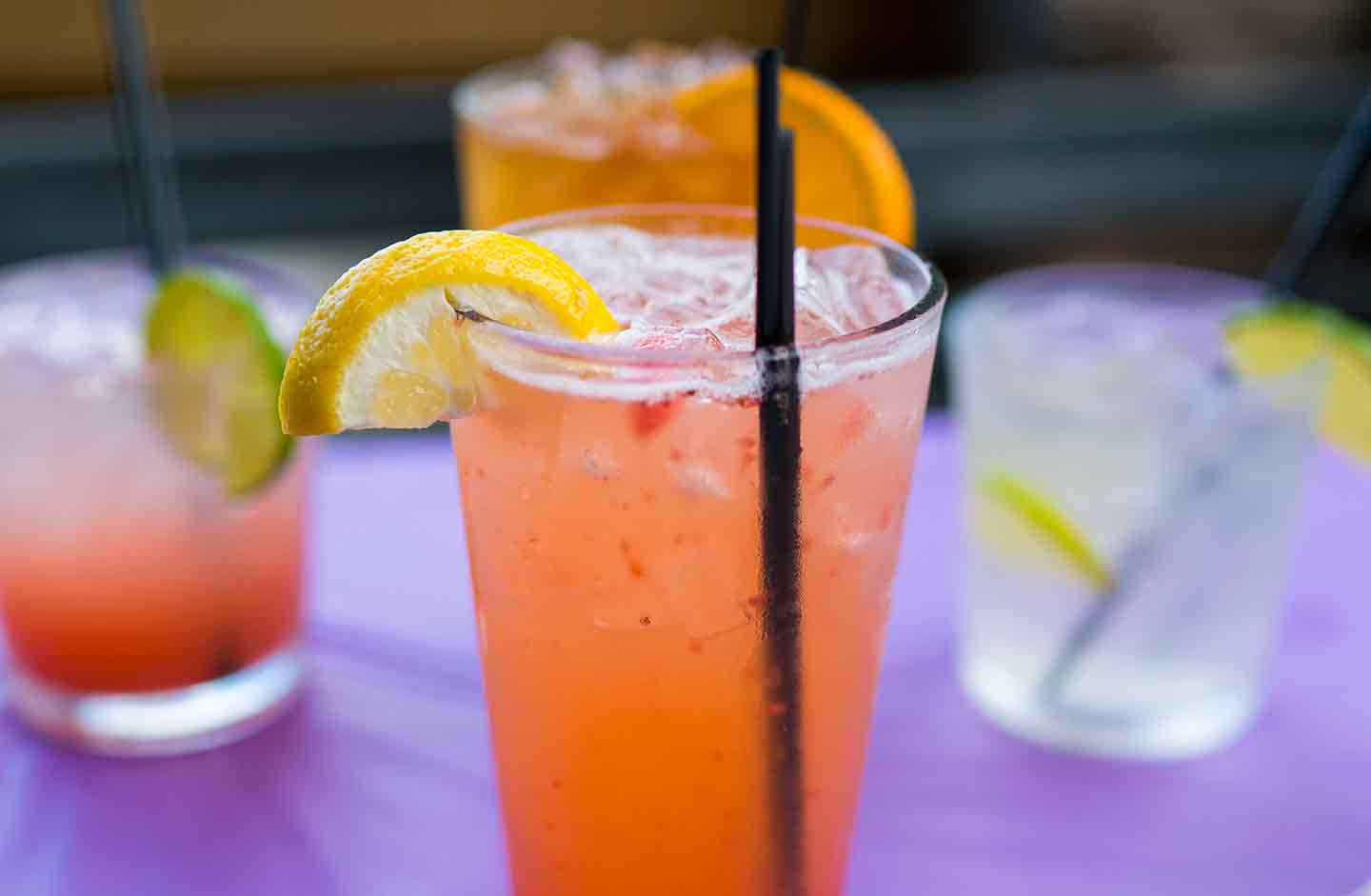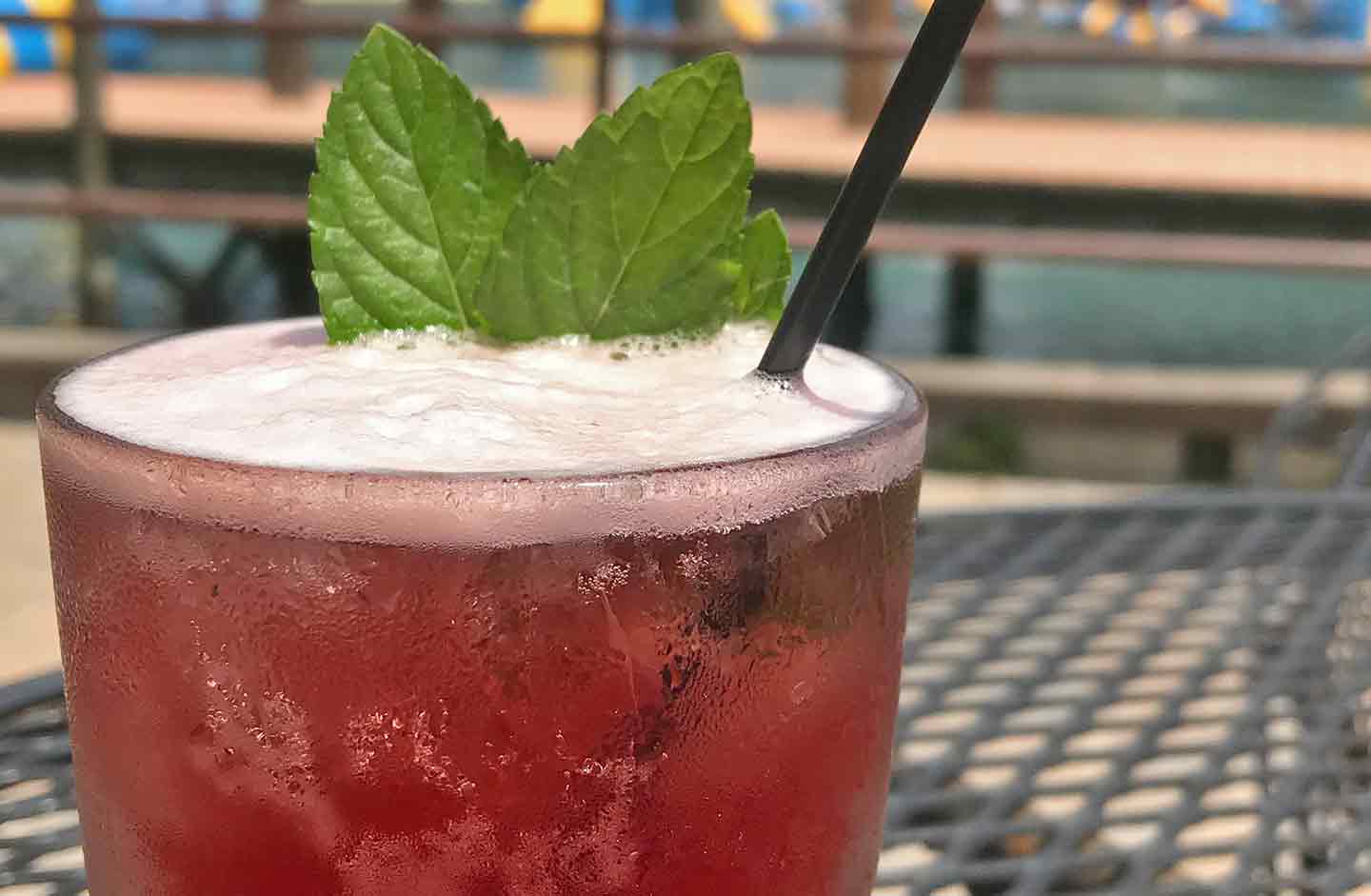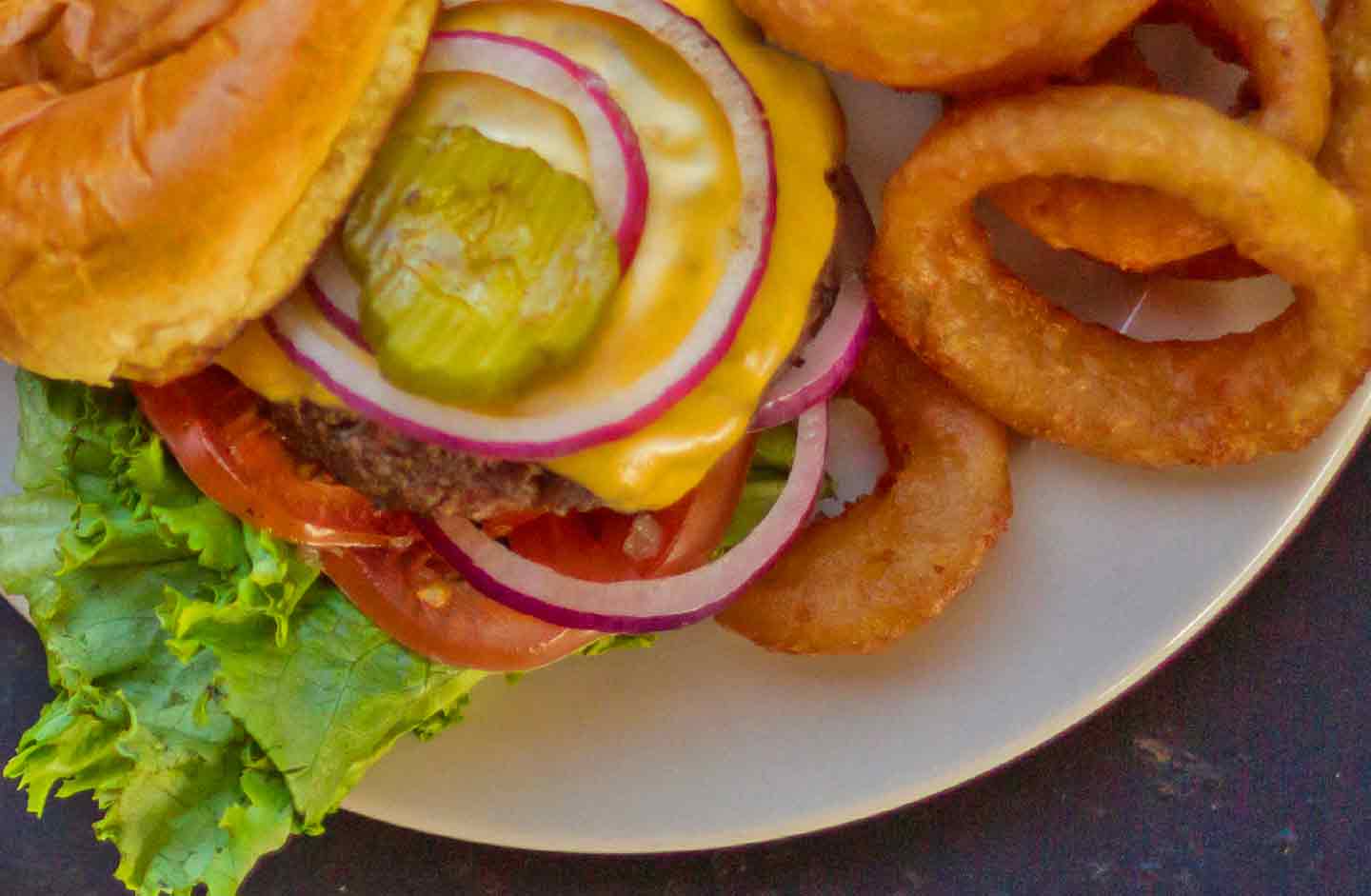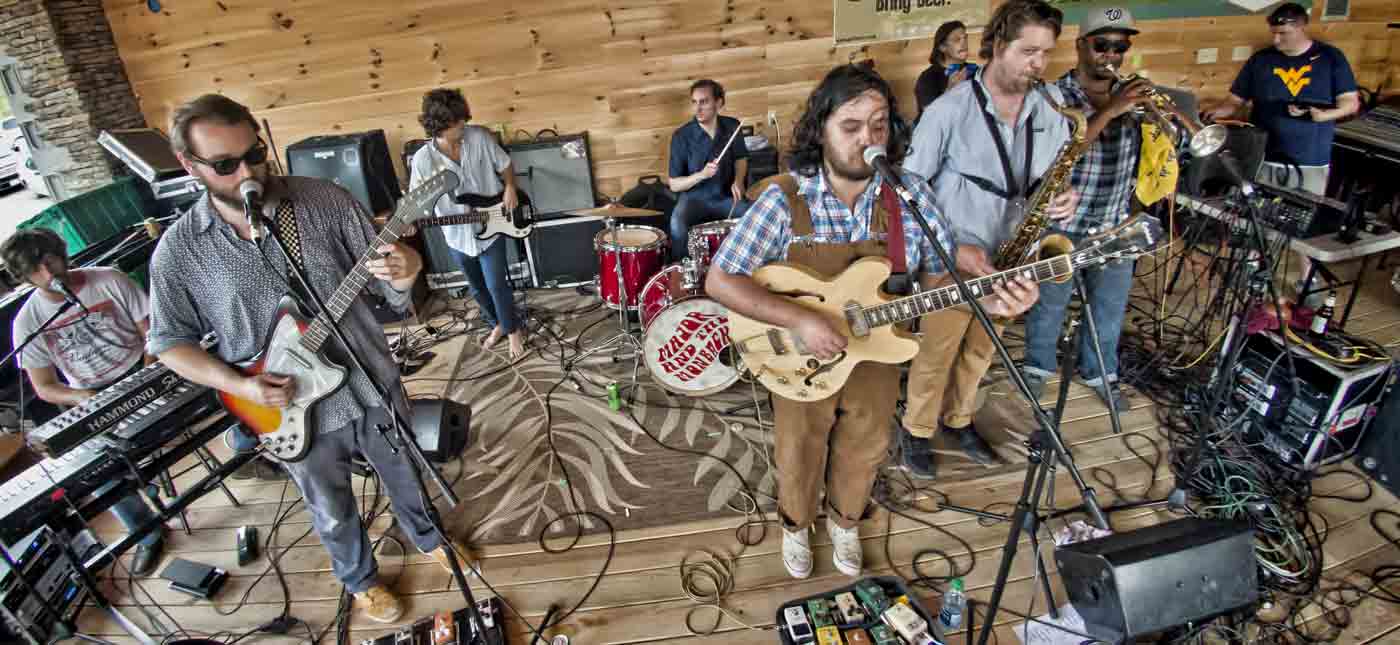 More About Ace Adventure Resort