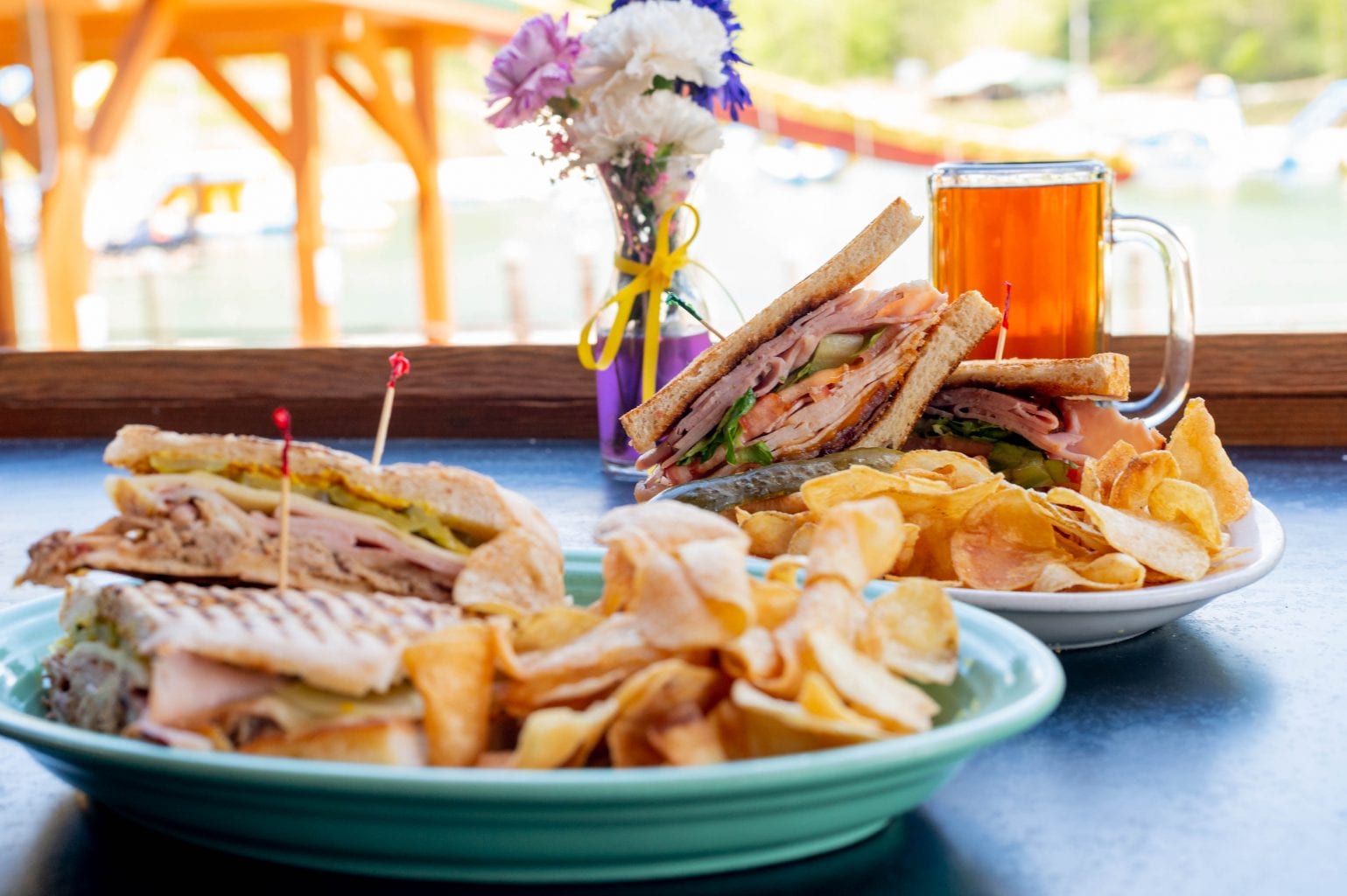 The Lost Paddle
American Bar And Grill
Hours:
Hours:
Cozy Season Hours:
5 pm to 10 pm on Fridays and Saturdays
Closed Sunday – Thursday
The Lost Paddle Bar And Grill
At ACE Adventure Resort
About The Lost Paddle
Everybody's gotta eat, right? Of course, especially after a long day of fun outside. Our chefs are gettin' after it in the kitchen creating tasty American cuisine. Expect high quality, well-executed versions of tasty classics like our famous wings or the black Angus burger made from a custom grind of chuck, brisket and sirloin. Oh! And we've got two wood-fired pizza ovens on the patio making the crust bubble on our award-winning pizza selection!
But, it doesn't stop with tasty food. We work closely with local West Virginia craft breweries like Greenbrier Valley and Bridge Brew to keep taps fresh with local favorites. Don't miss out on our cocktail classics as well as a few novelty guest favorites like ACE Tea!
Menu
Appetizers:
Loaded Nachos – $12.00 whole order/$7.00 half order
Tortilla chips piled high with melted queso, house made chili, pic0 de gallo, jalapeños, black beans, sour cream, guacamole, and fresh cilantro.
Chicken Wings – $17.00 whole order/$9.00 half order
Our fresh juicy jumbo wings serves with ranch or bell cheese and crisp celery, choice of BBQ, Buffalo, Asian Chile, Honey Firecracker, or Chipotle Peach sauce. Extra dressing $.50
Hummus with Pita – $9.00
A garbanzo and tahini blend drizzled with olive oil and fried pita bread.
Jalapeño Peppers – $7.00
Choice of dipping sauce.
Mozzarella Sticks – $7.00
Fried golden, served with zesty marinara.
Season Cut Thick Fries – $4.00
Add chili and cheese for $2.50.
Chips and Salsa – $5.00
Add melted queso or guacamole for $2.50.
Onion Rings – $7.00
Beer battered, served with creole sauce.
Beer Battered Mushrooms – $7.00
Choose of dipping sauce.
Dipping sauces: Ranch, Honey Mustard, BBQ, Bleu Cheese, Siracha Ranch, and creole
From the Garden:
Signature ACE Salad – $7.00
Fresh garden greens, kalamata olives, tomato, red onion, cucumber, and feathered mozzarella.
Chefs Salad – $12.00
Chopped iceberg lettuce, tomato, cucumber, onion, cheddar, mozzarella cheese, and egg topped with a julienne of ham and turkey.
Caprese Salad – $12.00
Basil, Heirloom tomato, fresh mozzarella with balsamic glaze served with garden greens and toasted crostini.
Blackened Chicken Salad – $12.00
Fresh garden greens, tomato, bacon, scallions, sharp cheddar cheese, egg, and black beans.
Dressings: Ranch, Bleu Cheese, Italian, Balsamic Vinaigrette, Grandma's French, Sriracha Ranch, Honey Mustard, or Raspberry Vinaigrette. Extra dressing $.50
Add choice of grilled chicken, crispy chicken, or shrimp to any salad for $4.00
Sandwiches and More:
All sandwiches are served with house made kettle chips
Substitute onion rings, fries, potato salad, fruit cup, or cottage cheese for $2.00
Black Angus Burger – $14.00
One half pound blend of chuck, brisket, and sirloin with lettuce, tomato, onion, and pickle.
Marinated Chicken Sandwich – $13.00
6 oz chicken breast charbroiled with bacon, provolone cheese, lettuce, tomato, onion, pickle, and chipotle mayo.
Blackened Chicken Wrap – $12.00
A tomato basil wrap rolled with chicken, bacon, cheddar jack, black beans, pico de gallo, lettuce, and sriracha sauce.
ACE of Clubs – $12.00
A triple stack of ham, turkey, bacon, mild cheddar, mayo, lettuce, tomato, onion, and pickle.
Chicken Tenders and Fries – $10.00
Tender chicken strips with crispy breading, fries, and choice of dipping sauce.
Fish and Chips – $18.00 full order/ $12.00 half order
Deep fried cod fillets with Cole slaw, tartar sauce, and kettle chips.
Appalachian Steak – $13.00
Chopped rib eyestalk with onions and peppers topped with melted provolone.
The Cuban – $13.00
Ham, roasted pork, Swiss cheese, pickles, horseradish mustard all pressed on Cuban bread.
Vegetable Panini – $11.00
A medley of roasted vegetables with American cheese, red pepper coulis, on toasty sourdough bread.
Add choice of Swiss, American, provolone, cheddar, pepper jack, bacon, portobello mushroom, bleu cheese crumble, or fried egg for $1.00 each
Kids Menu:
Served with chips, substitute fries for $2.00
All Beef Hotdog, Cheese Burger, Chicken Tenders, or Grilled Cheese – $6.00
Brick Oven Pizza:
The ACE – $20.00
House smoked brisket, roasted bell peppers, roasted red onions, and fresh cilantro.
Smoked BBQ Pizza – $20.00
Smoked pork or chicken, roasted tomatoes, roasted bell peppers, and cilantro.
Chicken Gouda – $20.00
Smoked chicken, shredded gouda cheese, roasted jalapeños, and BBQ.
Classic Margherita – $20.00
Fresh basil, Roma tomatoes, fresh mozzarella, and olive oil.
Pepperoni and Cheese – $18.00
Generous amounts of pepperoni and mozzarella cheese with zesty marinara sauce.
Four Cheese Pizza – $17.00
Classic cheese pizza with zesty marinara sauce.
Roasted Veggie Pizza – $17.00
Roasted onions, tomatoes, bell peppers, and black olives, with zesty marinara sauce.
The Grape and Gorgonzola – $20.00
Fresh rosemary, mozzarella and gorgonzola cheese, red grapes, olive oil, and balsamic glaze drizzle.
Personal Pizza:
Cheese – $7.00          Pepperoni and Cheese – $8.00         Roasted Veggie – $8.00
Additional Toppings – $2.00 each for full size/$1.00 each for personal pizza
Extra cheese, pepperoni, sausage, bacon, ham, roasted bell pepper, banana peppers, roasted jalapeños, roasted onions, roasted tomatoes, pineapple, mushrooms, black olives, or kalamata olives.
Dinner Menu: 4:00 PM – Close
Lenore's Oysters (appetizer) – $10.00
(8) oysters served over sautéed spinach with bacon, Parmesan cheese, and marinara sauce.
Lobster Mac and Cheese – $22.00
Cavatappi, smoked gouda, and roasted bell peppers.
Chicken and Waffles – $15.00
Belgium waffles, fried chicken breast, pecans, syrup with Tabasco butter.
Shrimp and Grits – $17.00
Byrd Mill grits, creamed spinach, and skewered shrimp.
Appalachian Rainbow Trout – $18.00
Prepared in cast iron with lemon.
Vegetable Stir Fry – $14.00
Soy sauce, ginger, baby vegetables, and rice.
All entrees include one side, a salad, and a dinner roll
Sides: baked potato (add bacon and cheese for $2.00), red beans and rice, fried okra, sauced mushrooms, French fries, or toasted baguette
Gallery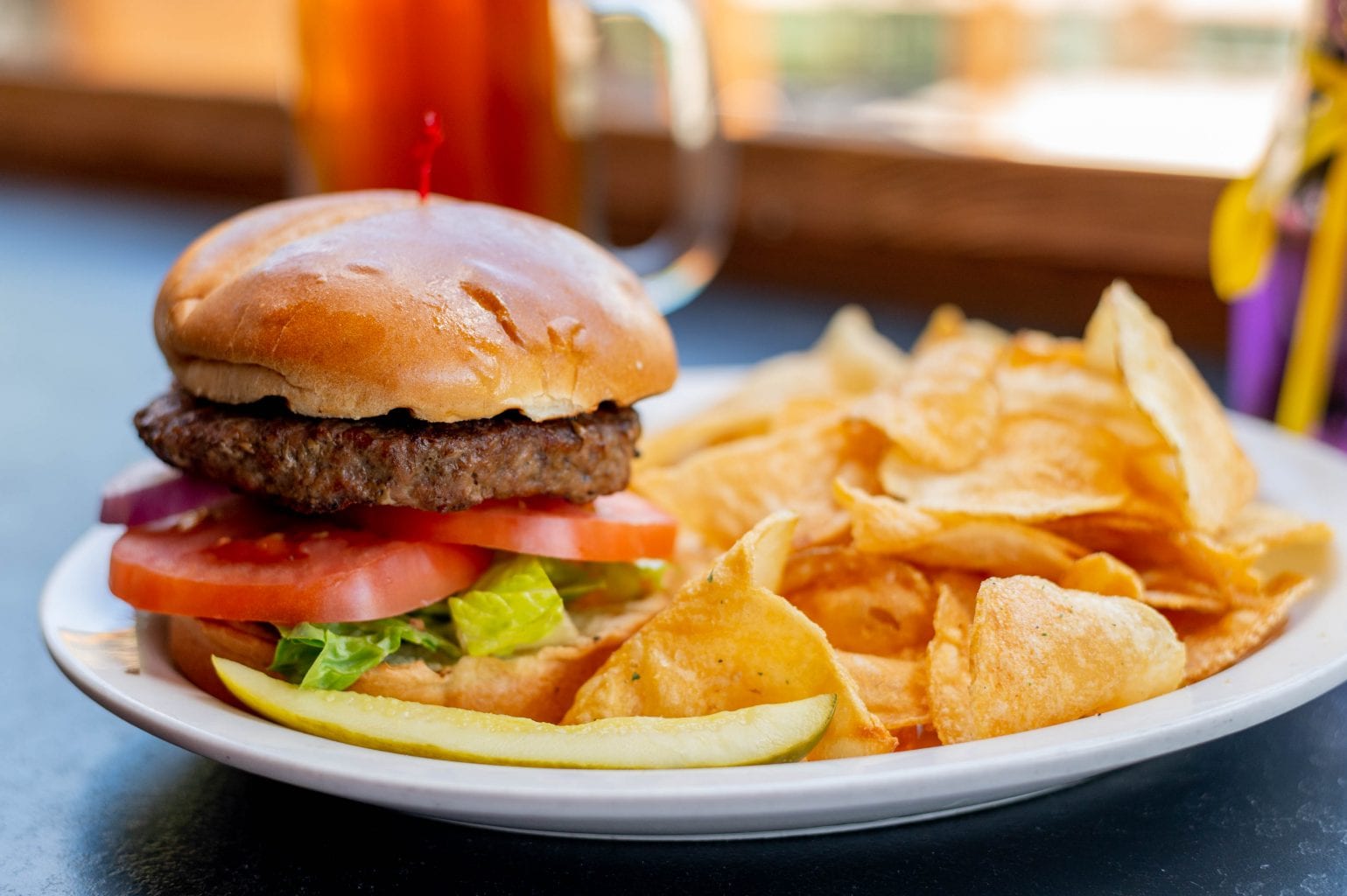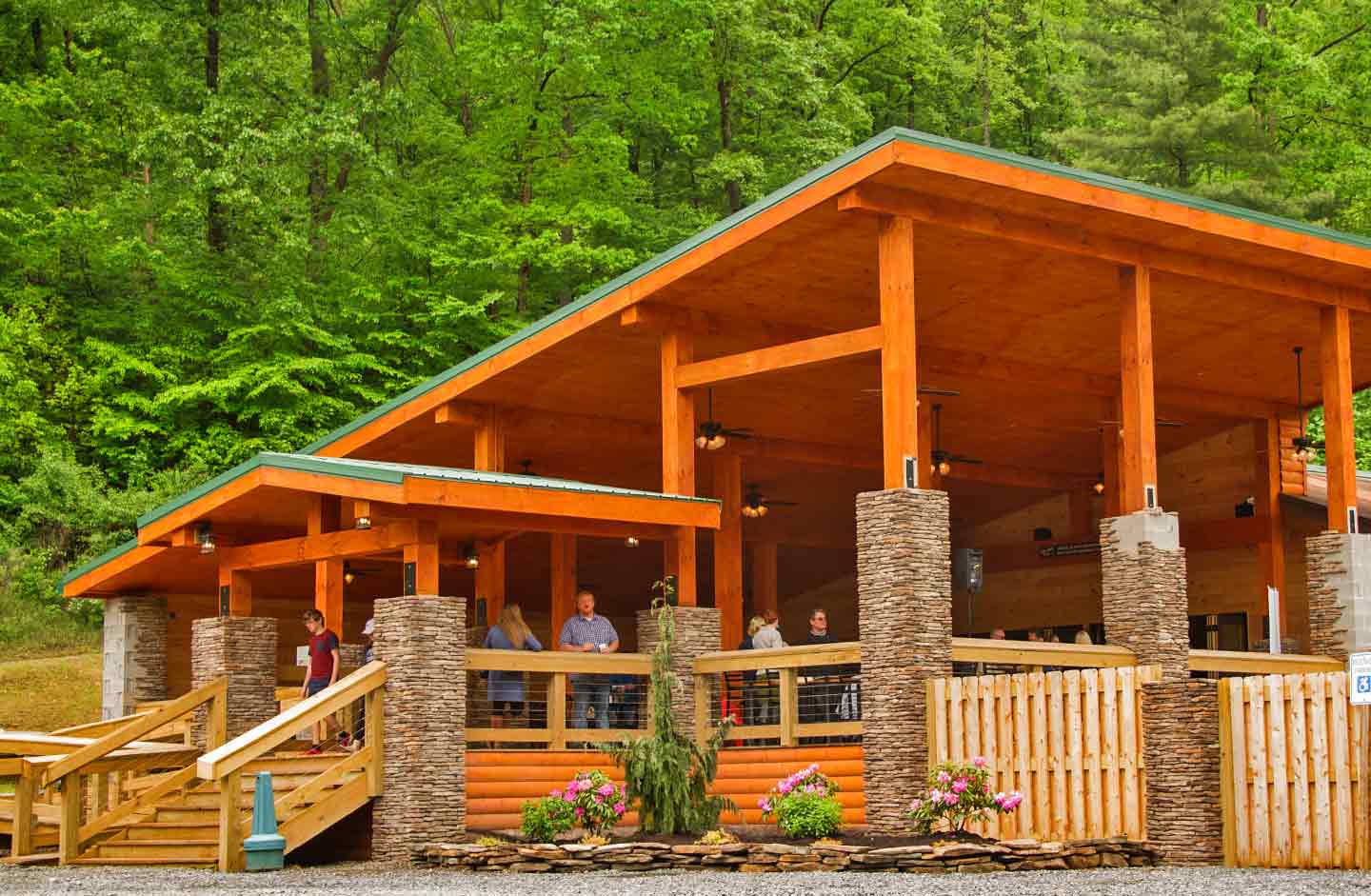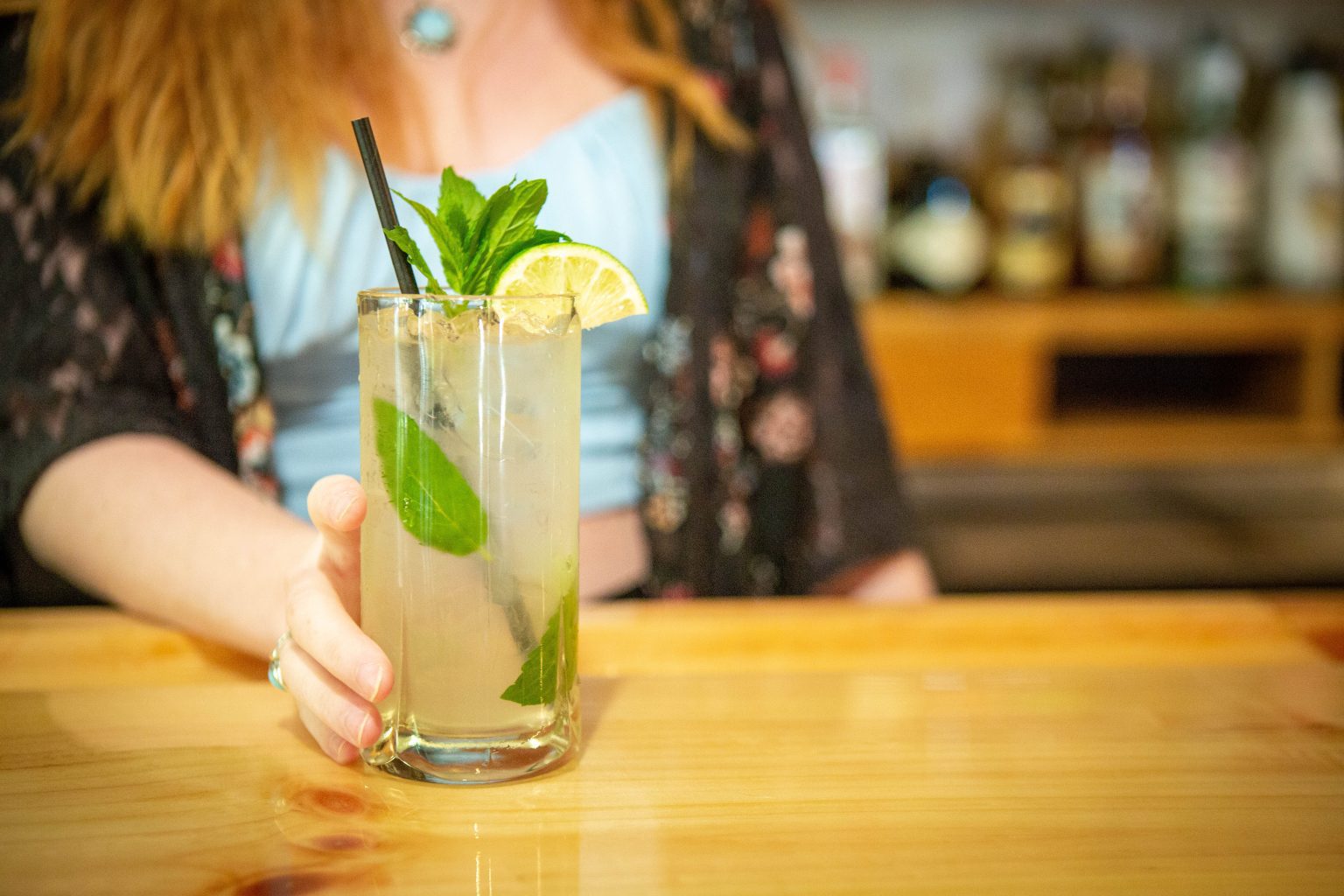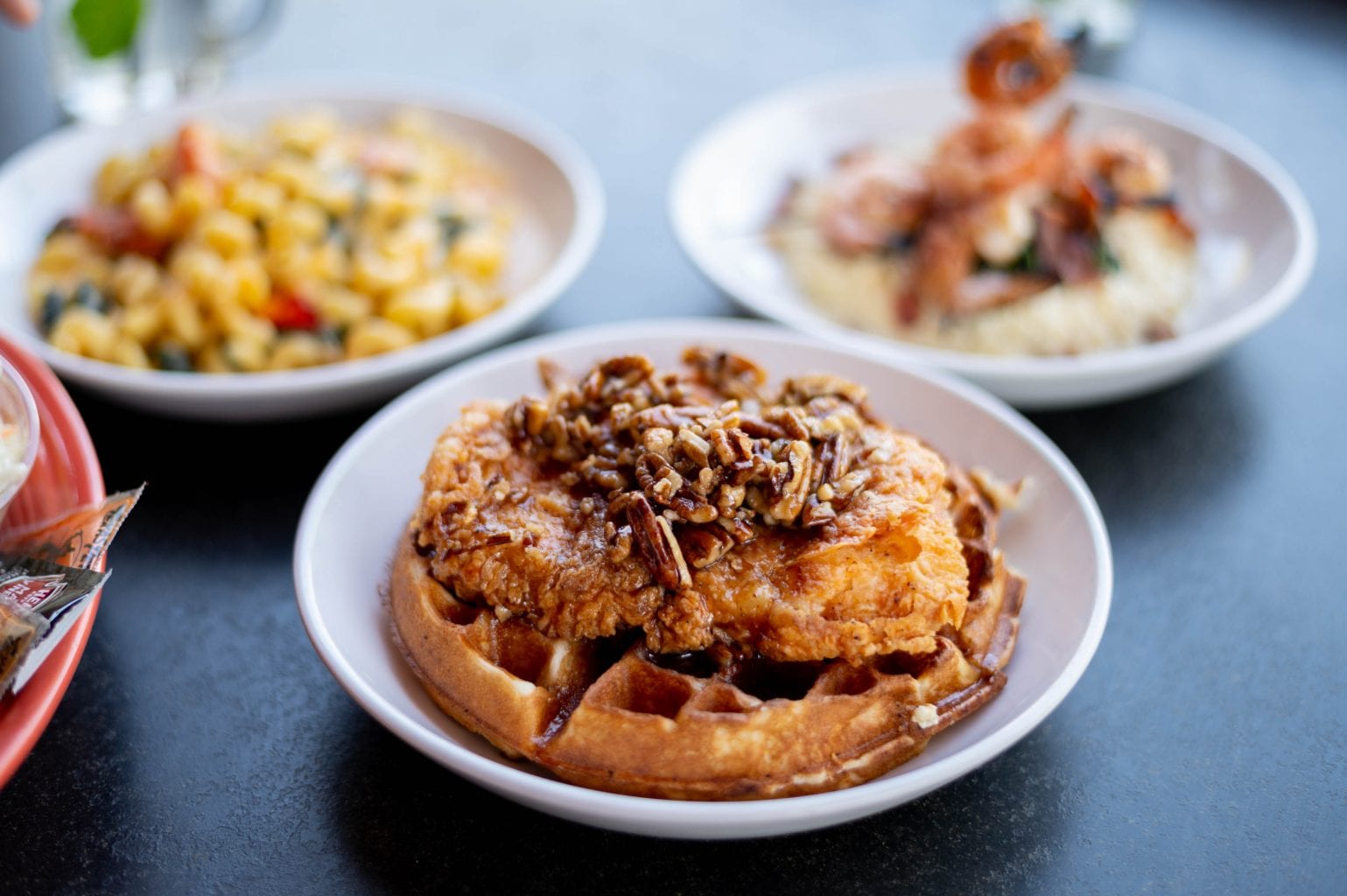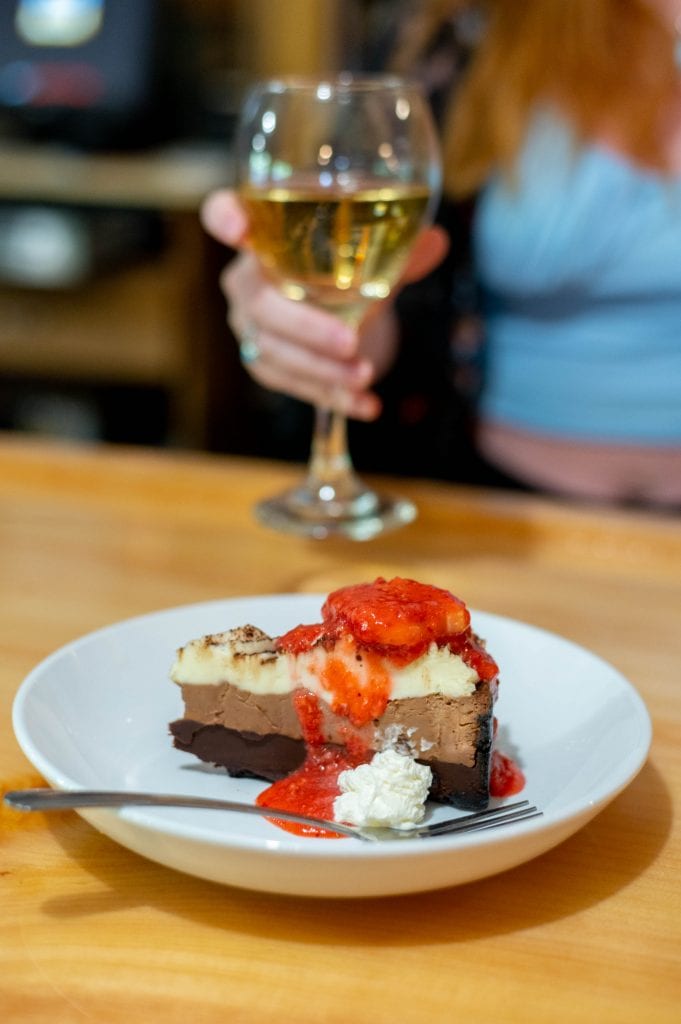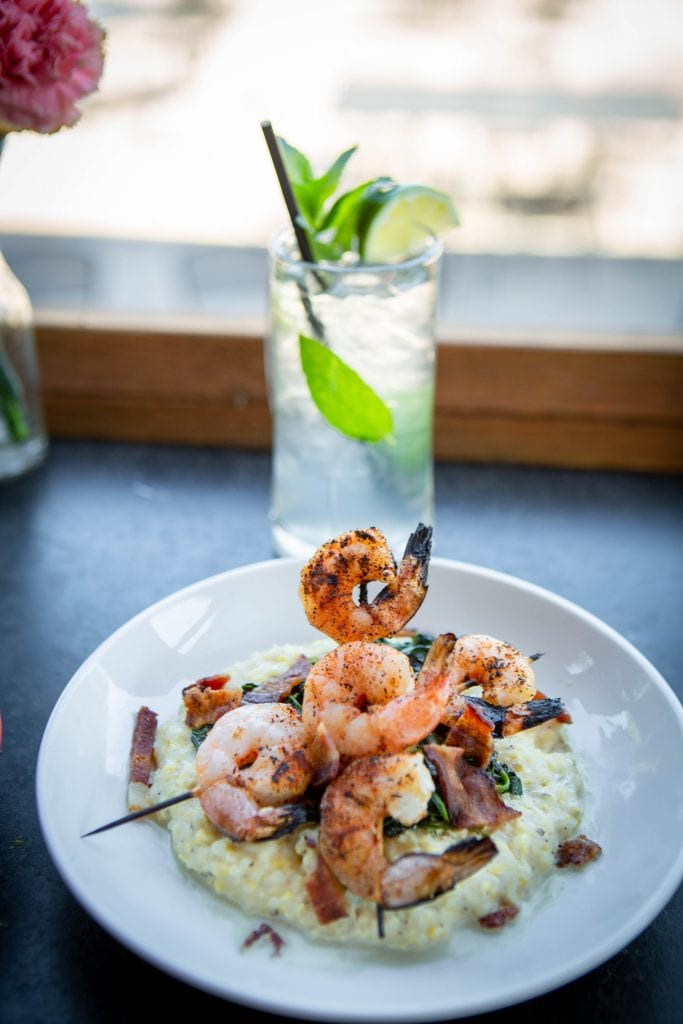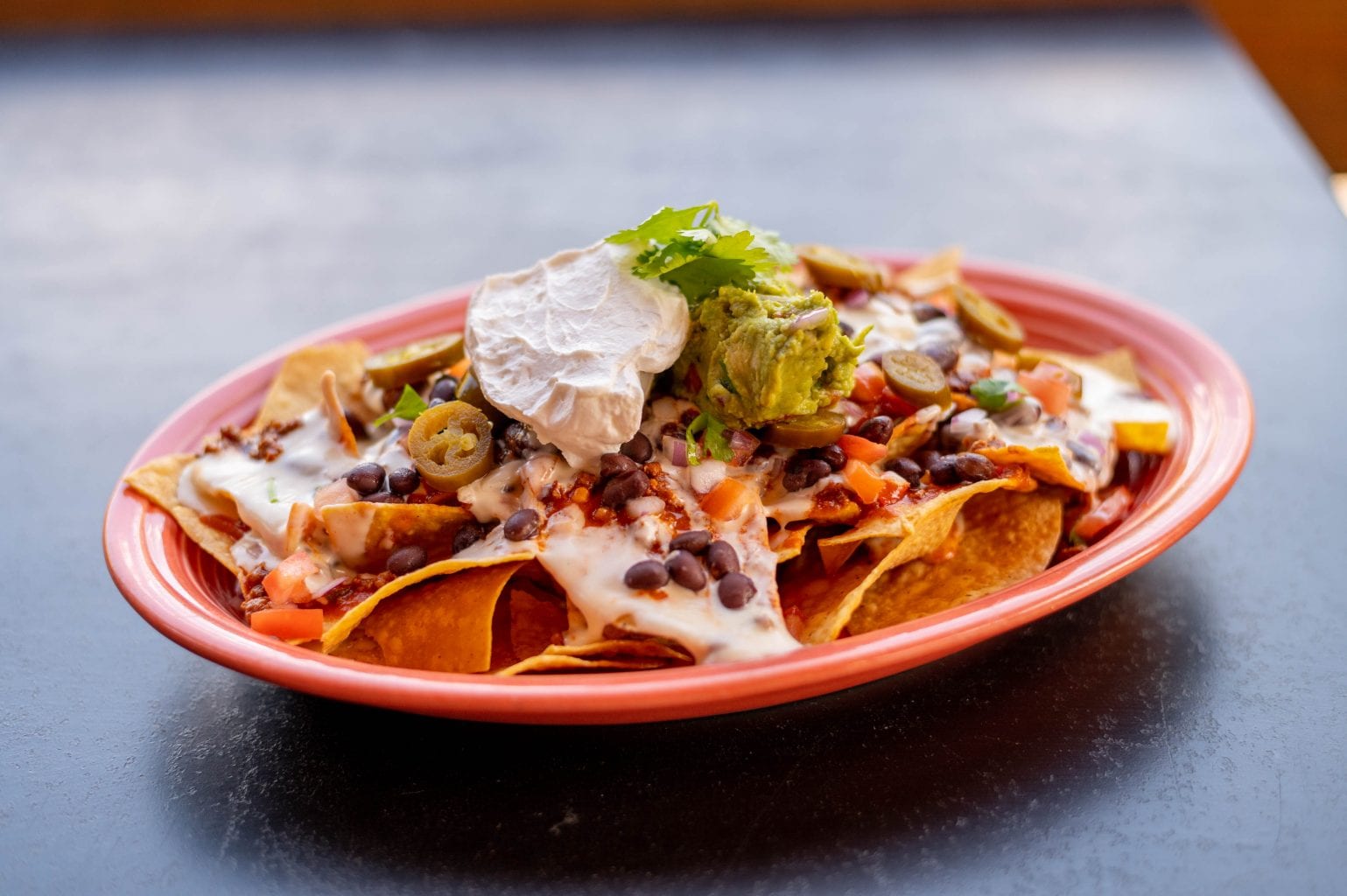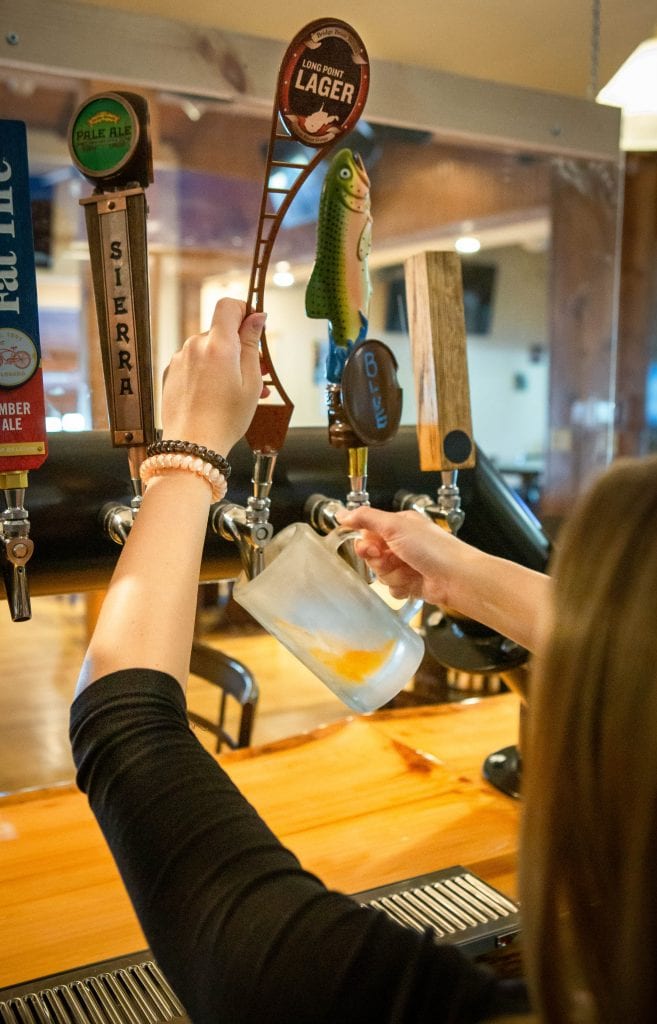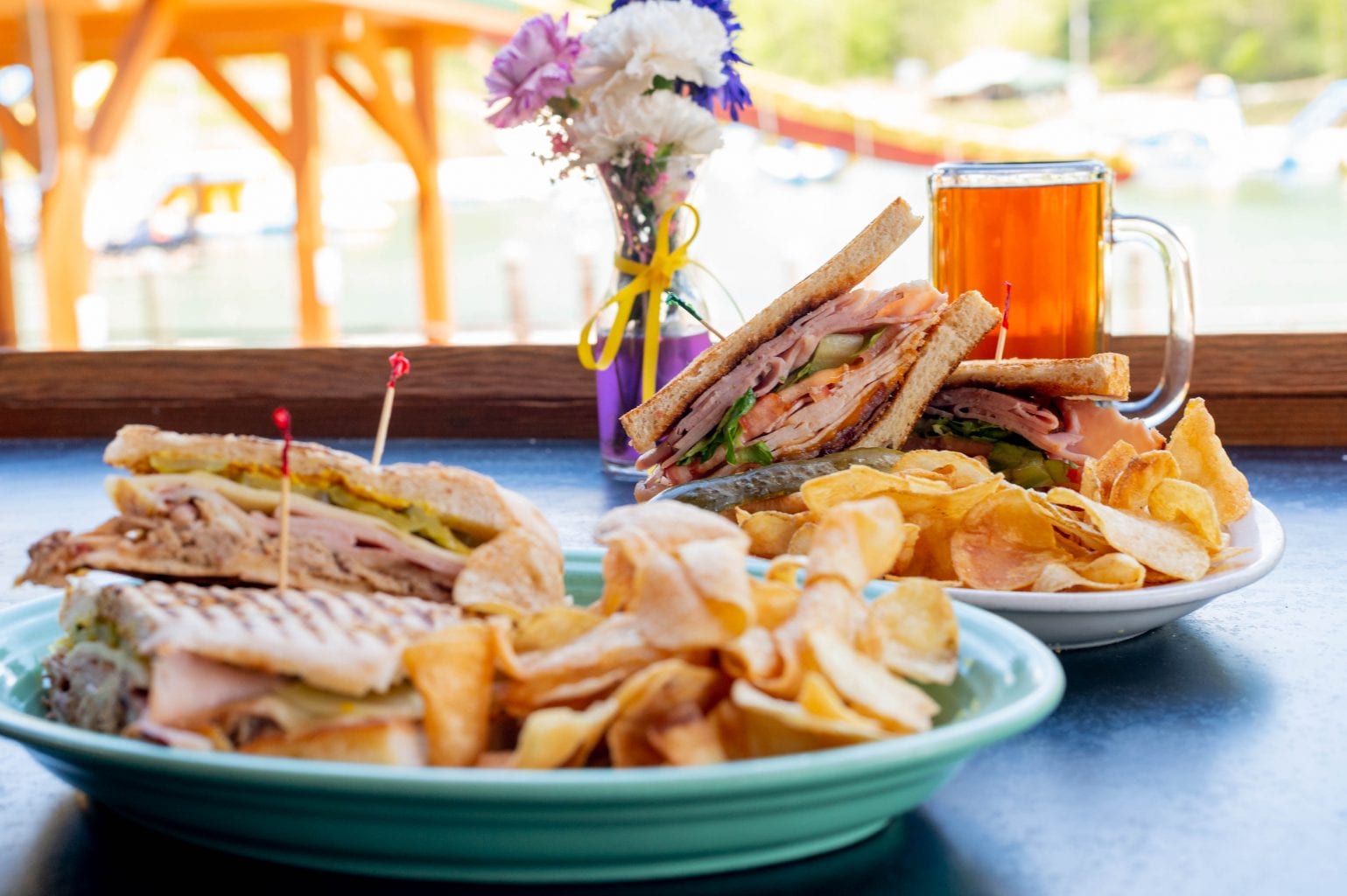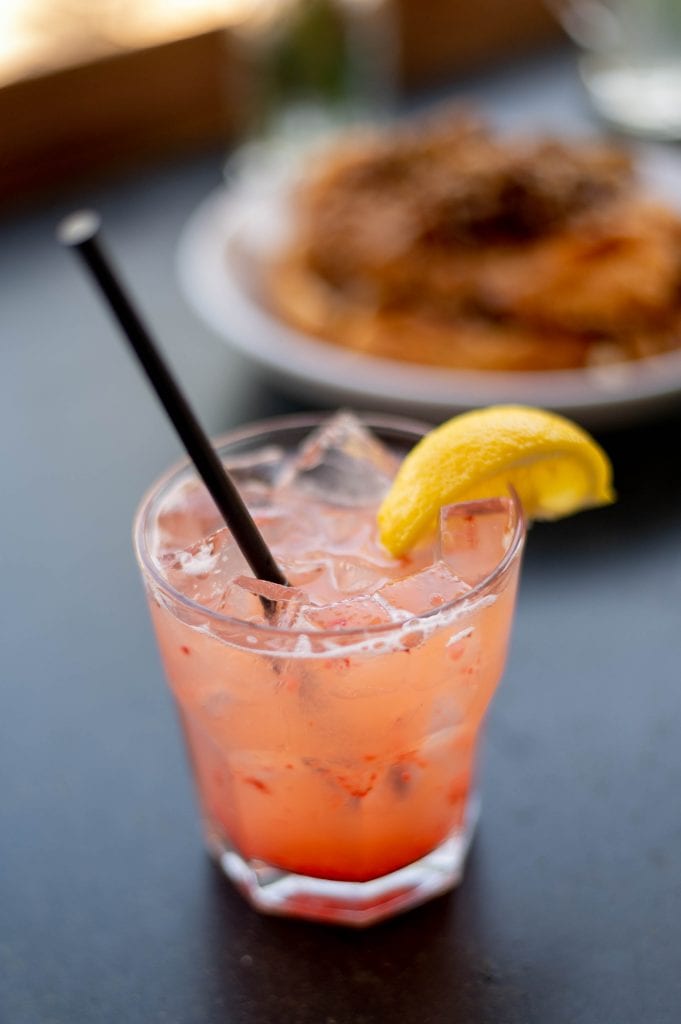 More About Ace Adventure Resort