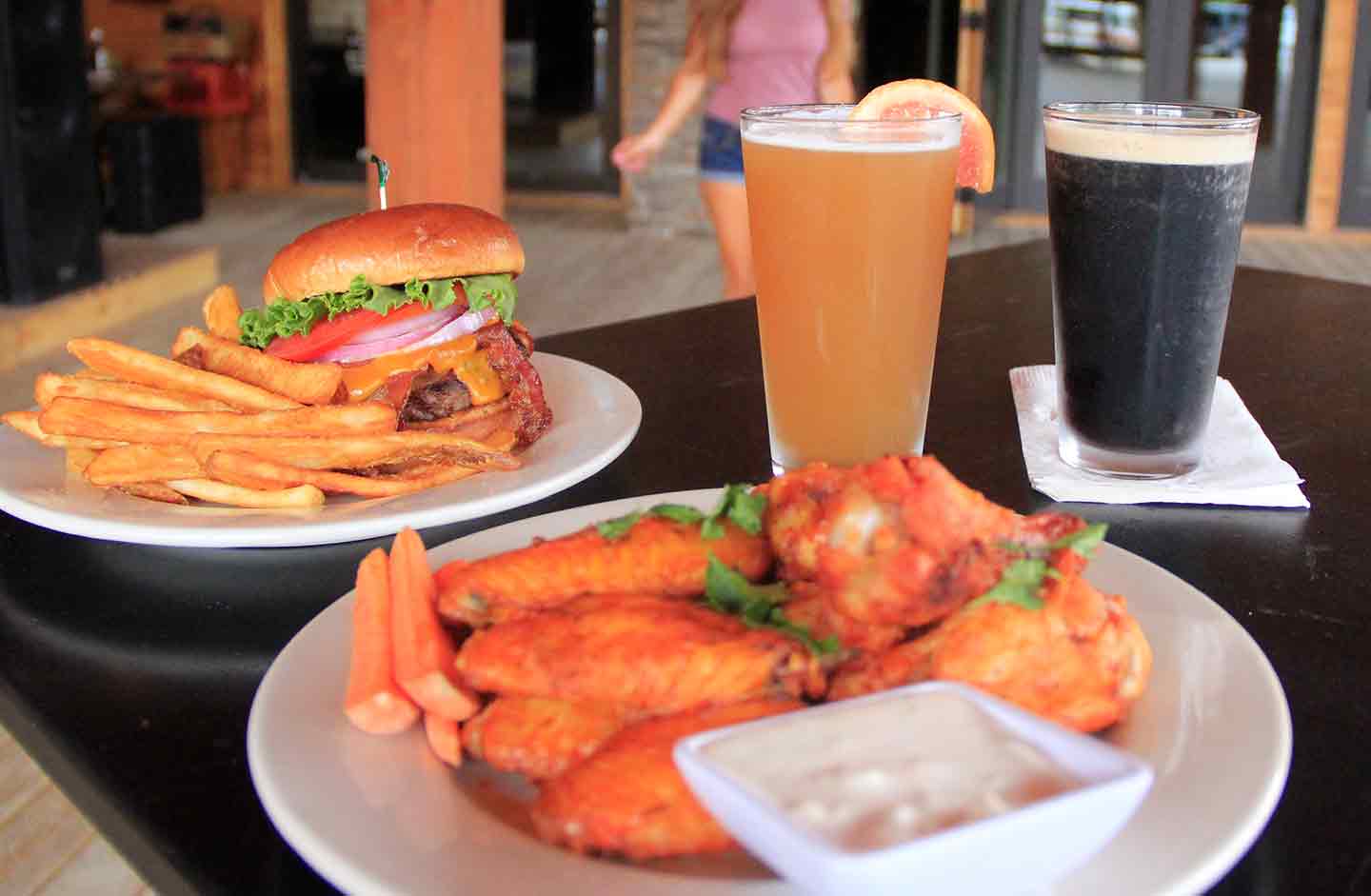 The Lost Paddle
Lunch & Dinner Menu
Quiet Season Lost Paddle Bar And Grill Menu
Sorry, we don't deliver during our quiet season.
Appetizers
Loaded Nachos….$12.00 whole order / $7.00 half order
Tortilla chips piled high with melted queso, house made chili,pico de gallo, jalapenos, black beans, sour cream, guacamole, and fresh cilantro
Chicken Wings……$13.00 1 dozen / $7.00 half dozen
Our fresh jumbo wings served with ranch or blue cheese and crisp celery, choice of BBQ, Buffalo, Asian Chili or Honey Firecracker sauce…Extra dressing .50
Hummus With Pita…..$9.00
Red bell pepper hummus drizzled with olive oil and fried pita bread
Chips and Salsa……$5.00
Mozzarella Sticks….$6.00
Served with zesty marinara sauce.
Mac & Cheese Bites….$8.00
served with choice of dipping sauce
Beer battered Mushrooms….$8.00
served with choice of dipping sauce
Seasoned Thick Cut Fries….$4.00
add chili and cheese for $2.50
Beer Battered Onion Rings….$6.00
served with creole sauce
Dipping Sauces….Ranch, Blue Cheese, Sriracha Ranch, BBQ, Asian Chili, Creole, Honey Firecracker
or Honey Mustard.
Sandwiches And More
All sandwiches served with Kettle chips add fries or onion rings for $2,00. Add choice of swiss, american, provolone, cheddar, pepper jack, bleu cheese crumble or bacon to any sandwich for $1.00
Black Angus Burger…..$13.00
One half pound blend of chuck, brisket and sirloin with lettuce, tomato, onion and pickle
Blackened Chicken wrap……$11.00
Flour tortilla wrap rolled with chicken, bacon, cheddar jack, black beans, pico de gallo, lettuce and fiesta sauce
Chicken and Fries…..$9.00
Crispy Breaded chicken strips and fries served with choice of dipping sauce.
Philly Cheese Steak…..$12.00
Chopped ribeye steak with onions and peppers topped with melted queso.

Soup And Salad

Signature Ace Salad……$7.00
Fresh garden greens, kalamata olives, red onions, cucumber and shredded mozzarella
Soup of the day or chili……$4.00
served with saltine crackers
Kids Menu
All beef hot dog, cheese burger, chicken tenders or grilled cheese….$5.00
served with kettle chips substitute fries for $2.00