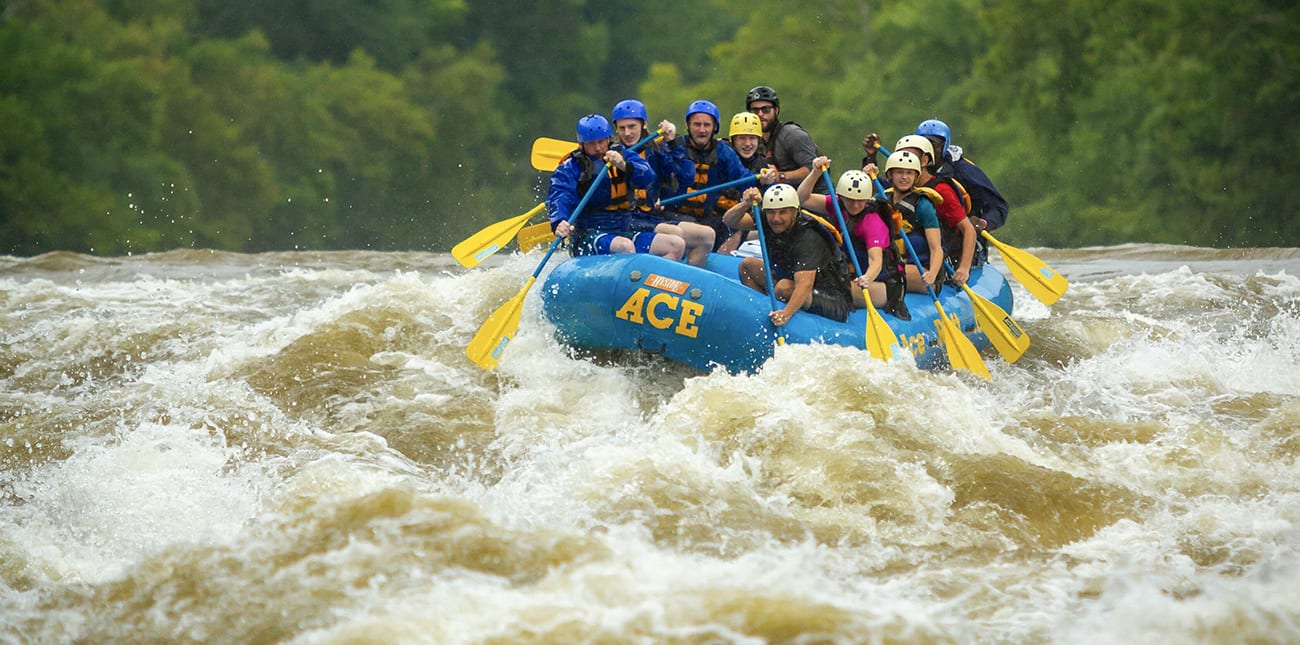 Our Most Popular River Trip
Lower New River Gorge White Water Rafting
About Lower New River Gorge White water Rafting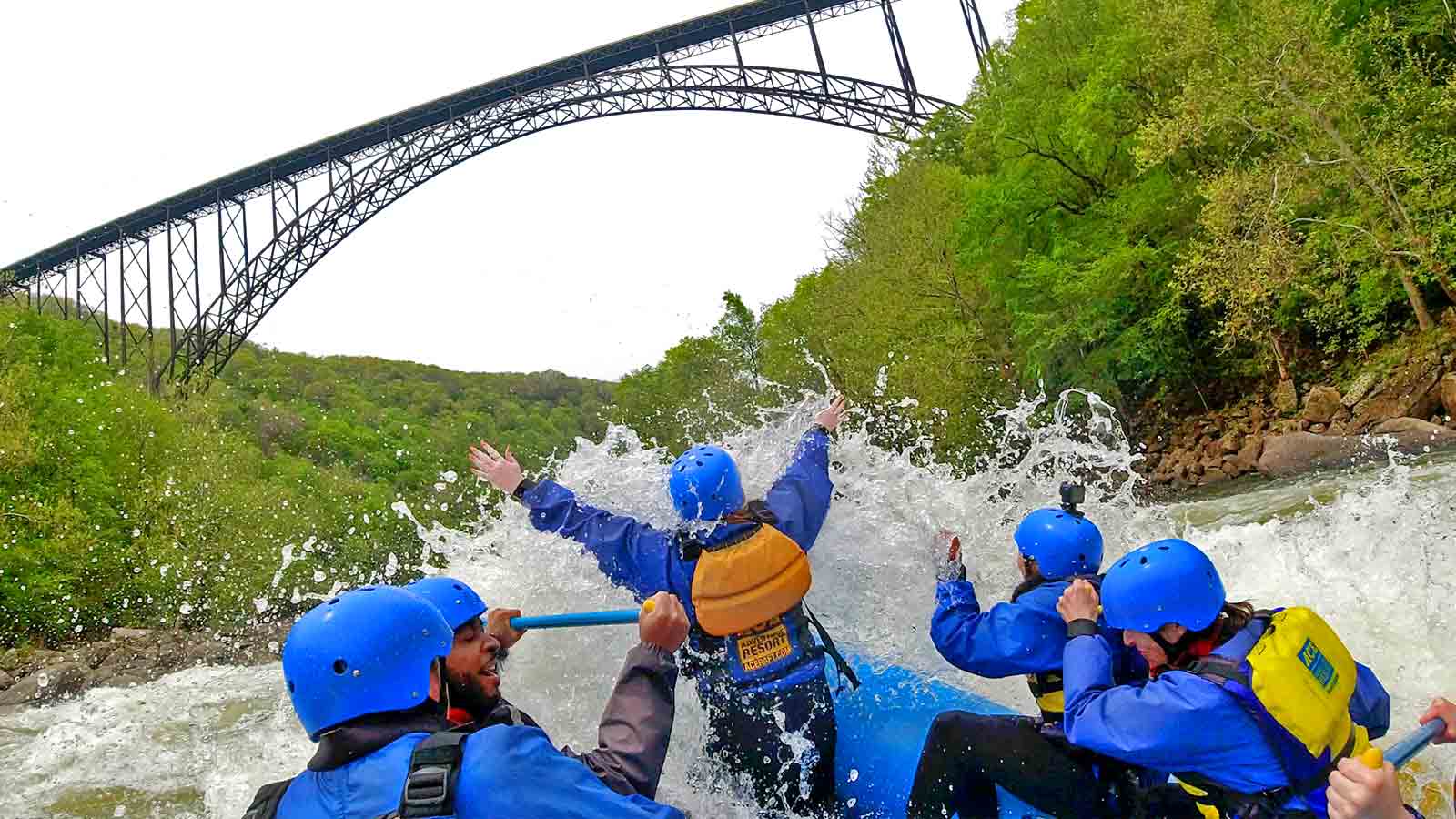 Lower New River Gorge White Water Rafting Trips
There is no rafting trip like Lower New River Gorge white water rafting! A broad, ancient river presents rapids that are a milestone for East Coast paddlers. Calm pools form between mighty rapids, perfect for swimming and relaxing before taking on the next whitewater challenge. This run is suitable for first-time rafters, but will entertain those who have rafted before. We offer a full day trip with a riverside lunch, or, a faster trip with no lunch. Either way, you're going to experience a river trip to remember!
Choose A Lower New River Gorge White Water Rafting Trip Below
Choose A Trip Below Or Scroll Down To Learn More.
The Lower New River Gorge is our most popular stretch of whitewater rafting. Select a trip below to see details, or scroll down to read more about Lower New River Gorge rafting. Please note: The minimum age for rafting the Lower New River Gorge is 10yrs. 10-11yr. olds must be in an oar controlled raft.
Try our most popular new river gorge trip!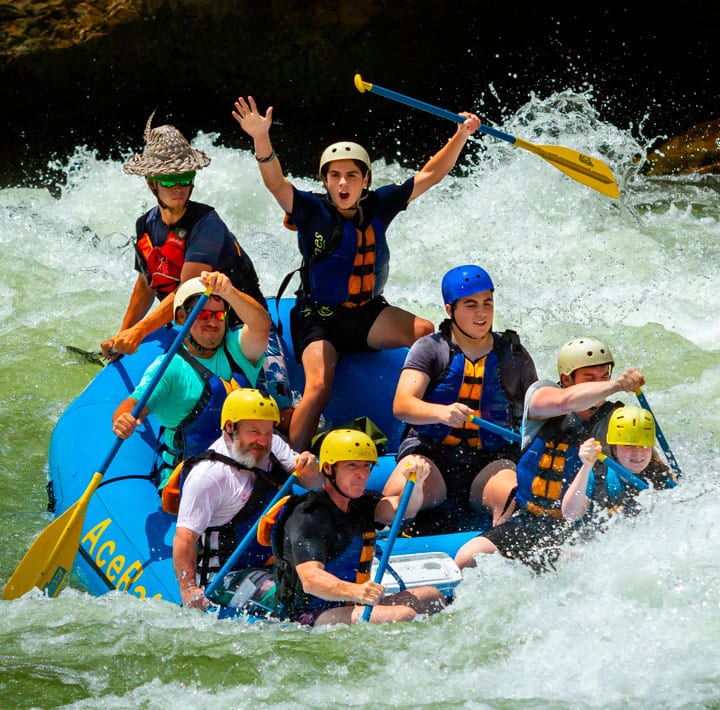 Lower New River Gorge White Water Rafting – Full Day Trip
Min Age: 10 Yrs. In Oar Rig, 12 Yrs. Paddle raft
This full-day excursion will satisfy your need for whitewater. With all the great scenery, incredible class III-IV+ whitewater, a visit to jump rock, and a riverside lunch, this trip is ideal for both new rafters and seasoned boaters alike.
Explore the rivers that we raft!
There's A River Trip For Everyone!
Explore the rivers that we raft here in West Virginia. Enjoy two sections of whitewater rafting on the Upper and Lower New River Gorge. In the Fall you can also join us for the challenging Upper Gauley River or the scenic Lower Gauley River!
SHARE YOUR VACATION WITH US! TAG US AND USE #ACEVIBES...