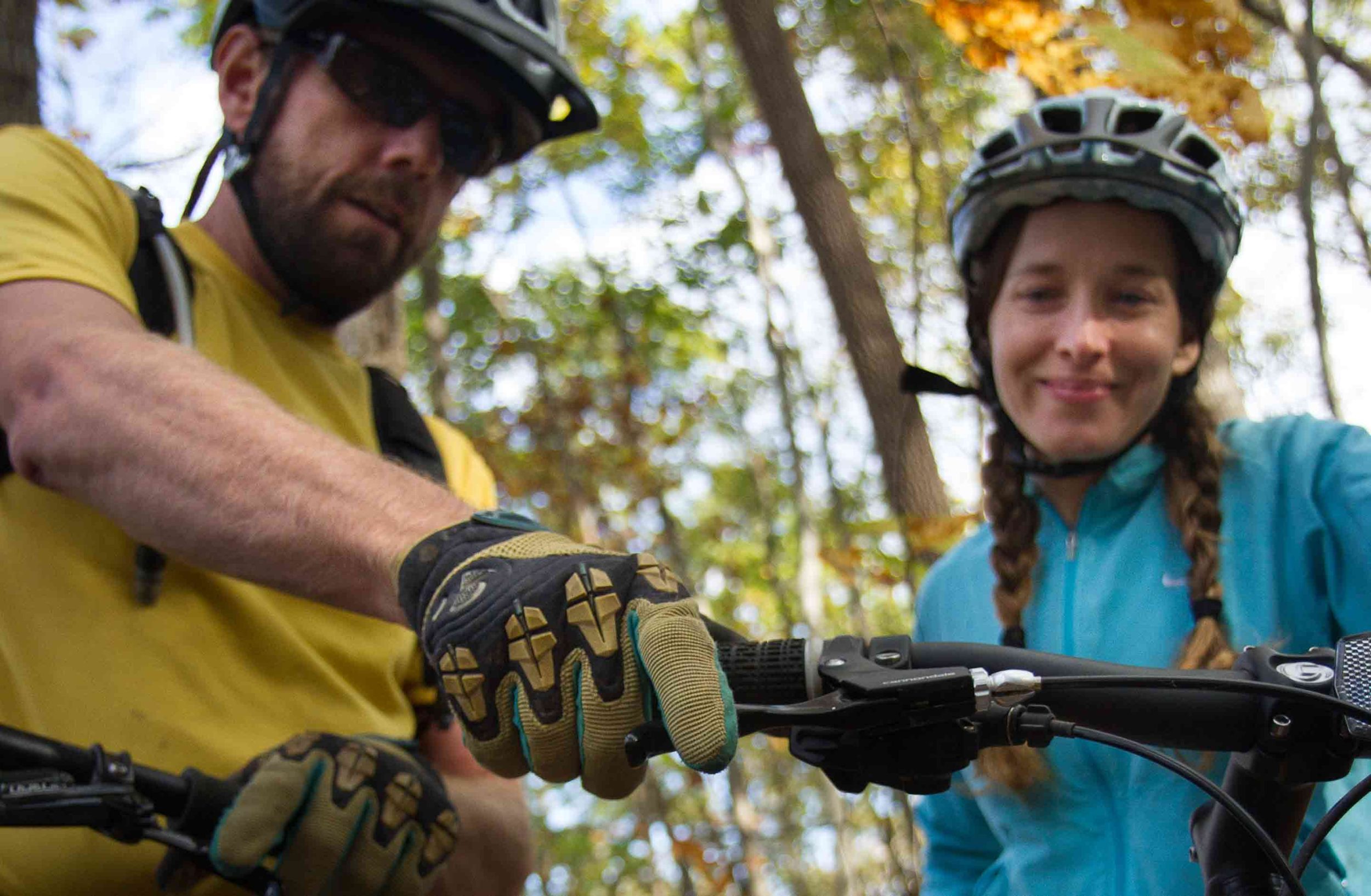 Guided Adventures In The New River Gorge
Mountain Bike Tours And Rentals
Select A Mountain Biking Trip Below
Mountain Biking In The New River Gorge
Mountain biking has become a staple adventure activity in West Virginia, and there's no place better to take to the trails than the New River Gorge. With miles of mountain biking trails at ACE Adventure Resort, you can explore without leaving ACE property. Rent a bike and head to the trails on your own, or embark on a guided mountain bike trip and we'll show you the way!
Try our most popular guided mountain biking trip!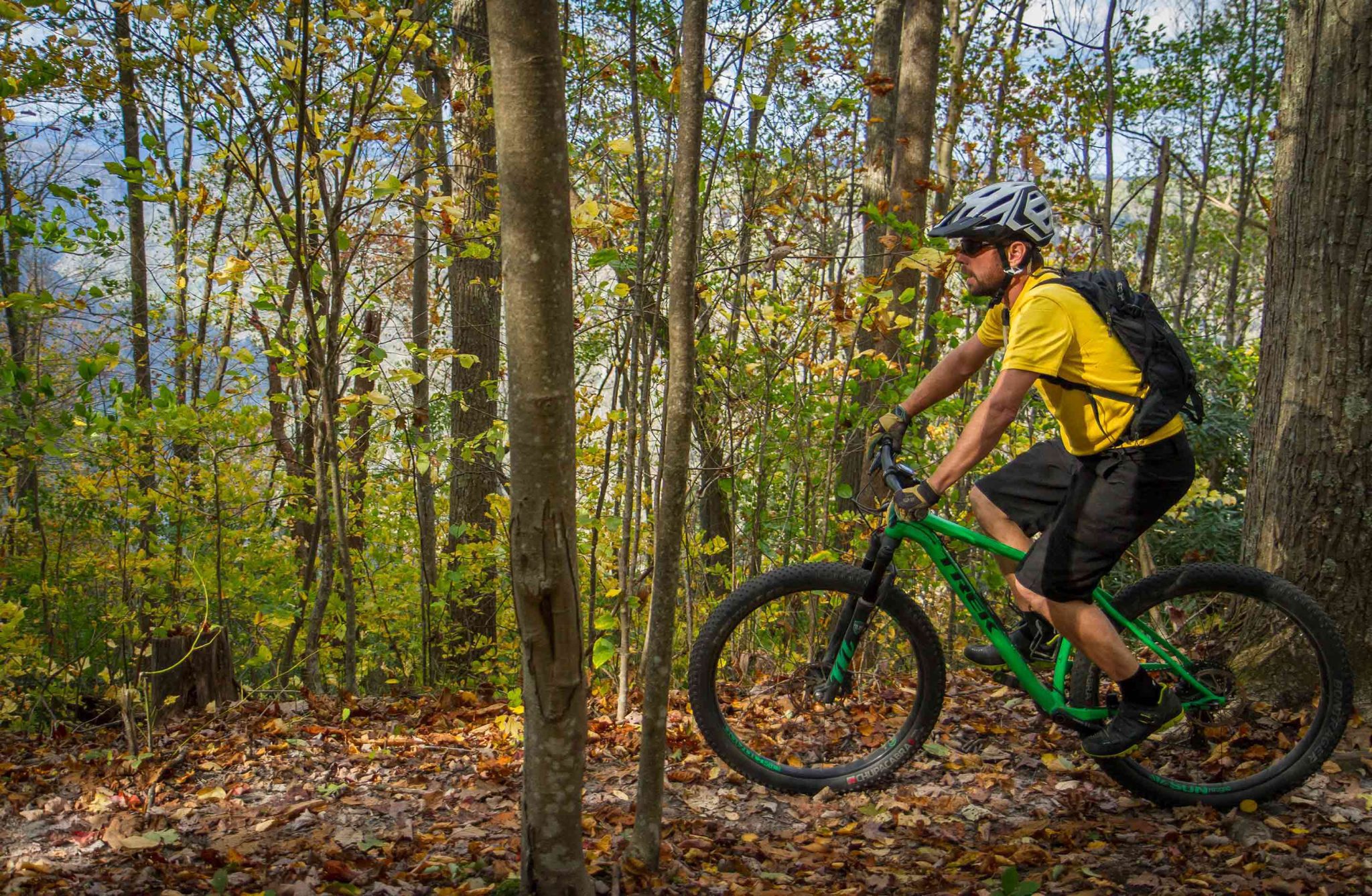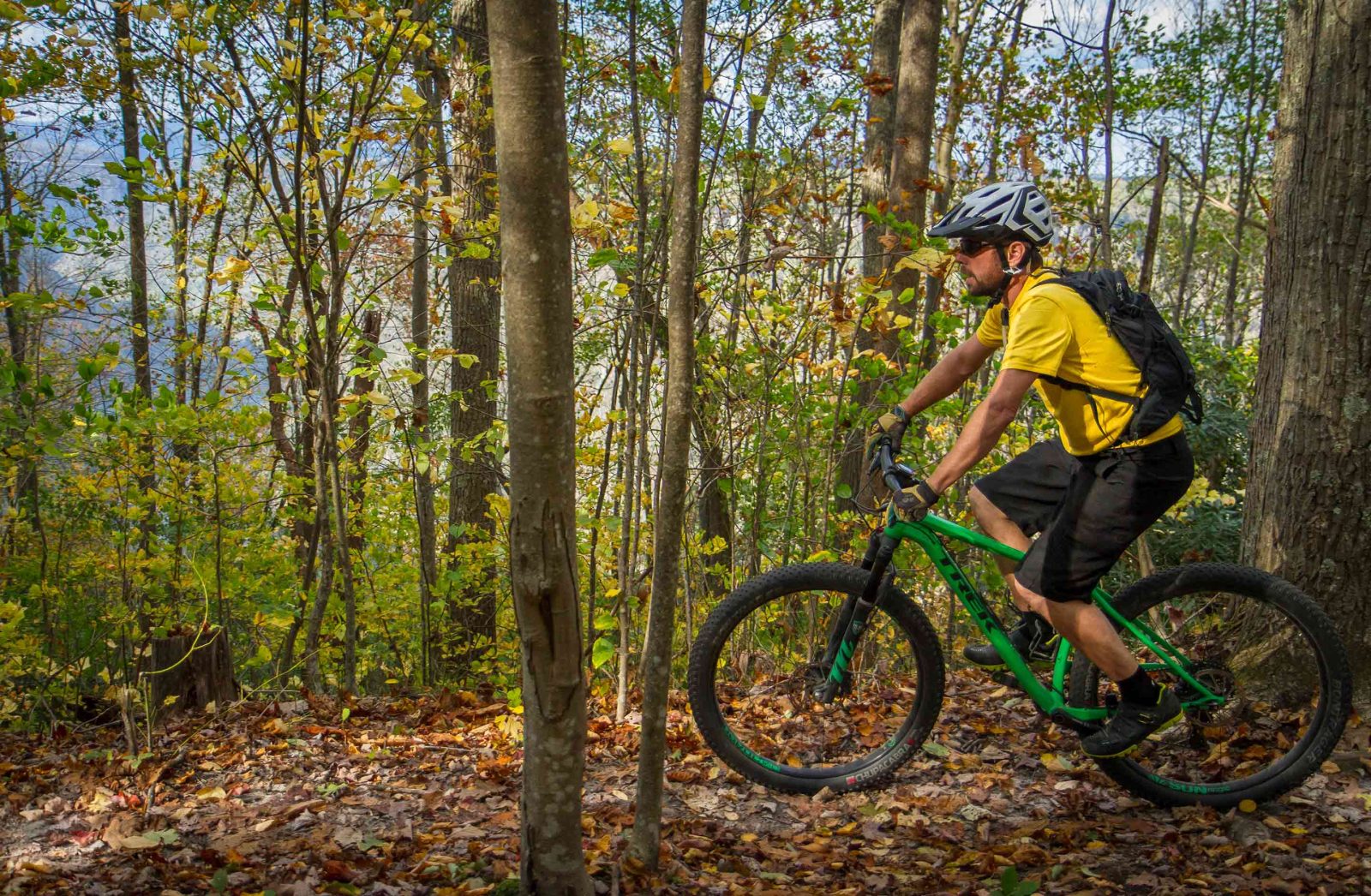 Explore the Lower New River Gorge by bike!
Come find out what purpose build mountain biking trails make the sport easier AND more fun. The Lower New River Gorge has some of the best trails in the entire state, if not the East Coast. Ride the Arrowhead Trails with ACE Adventure Resort!
We have miles of trails waiting for you to explore!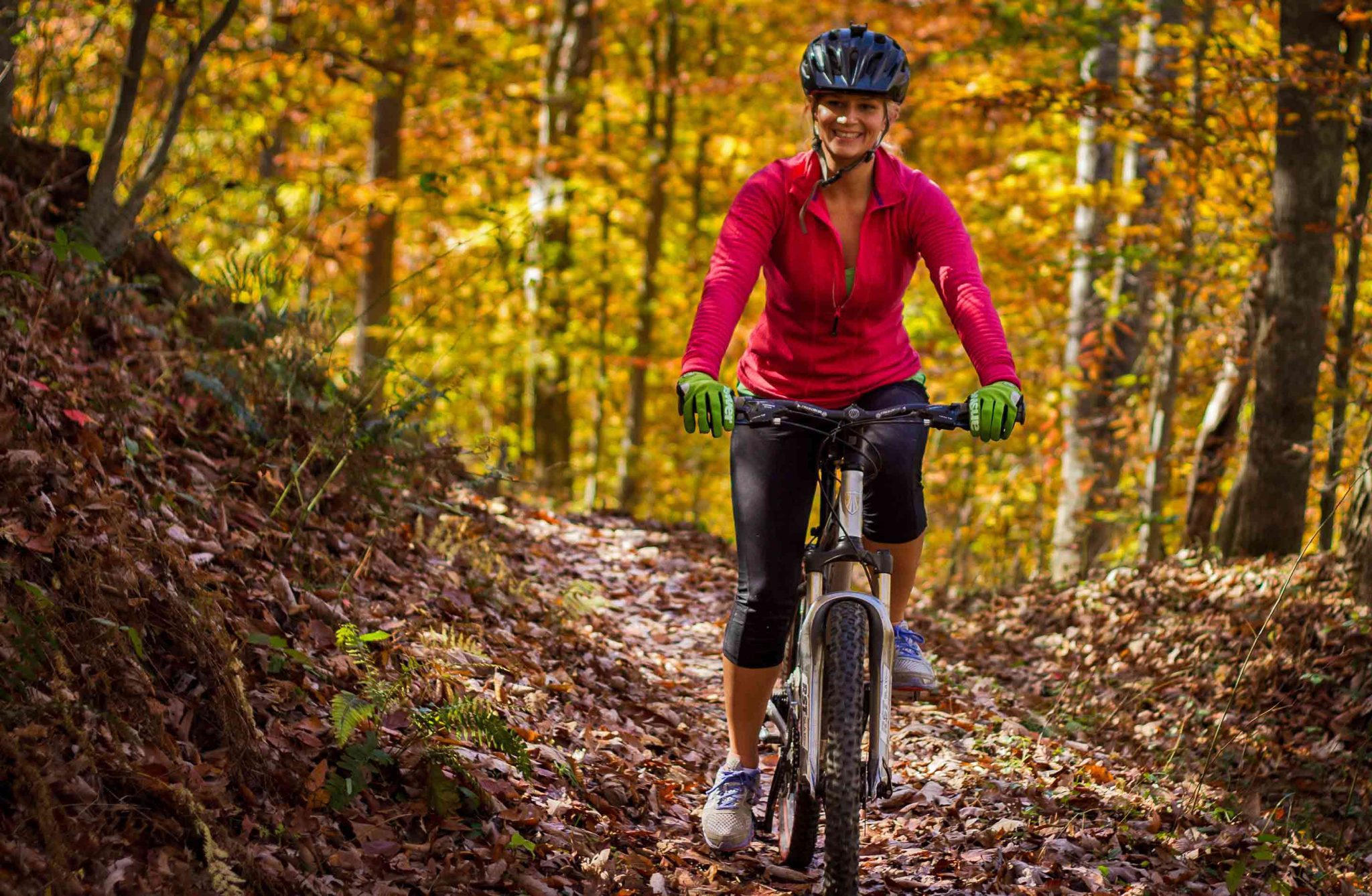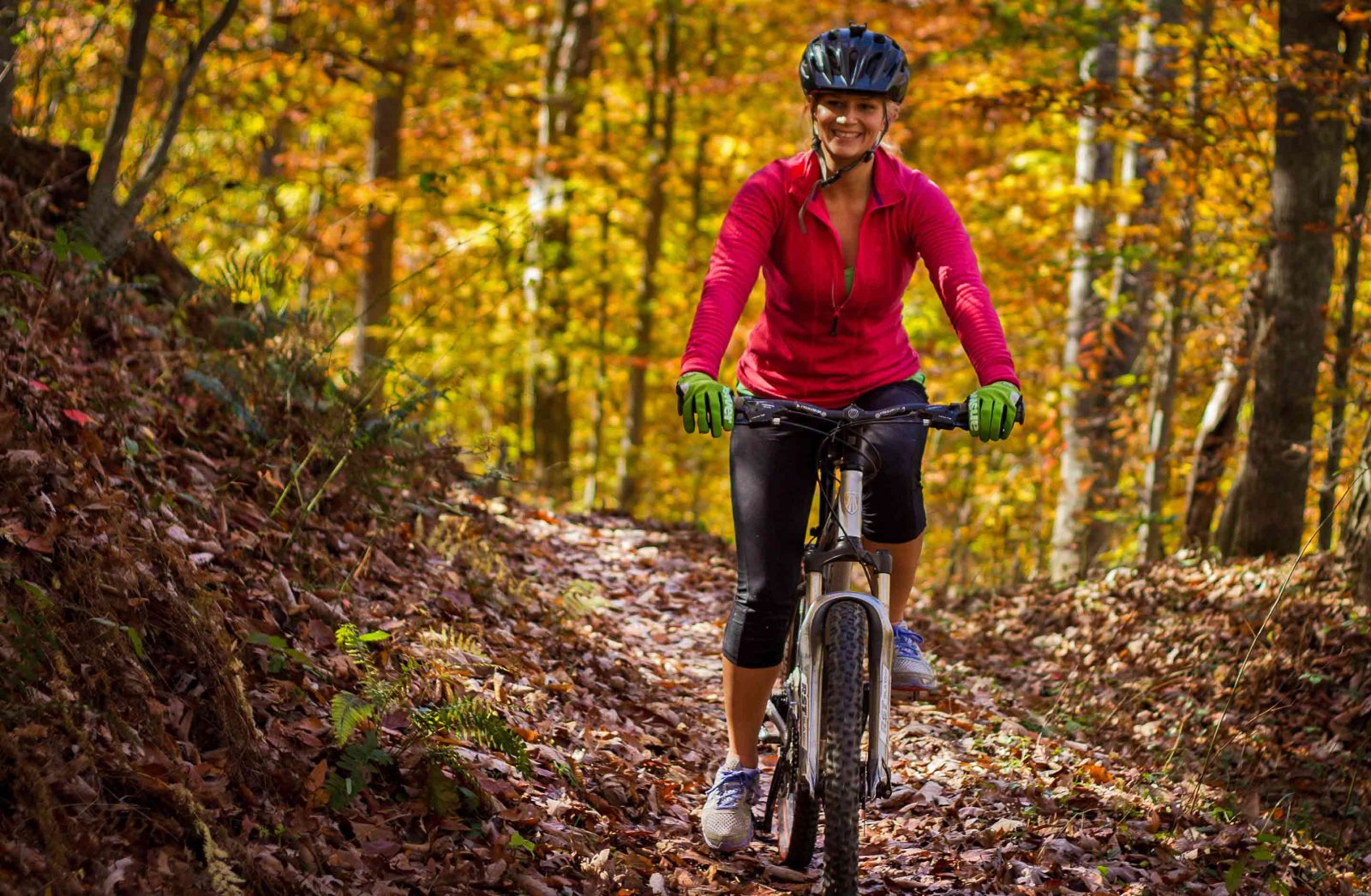 Roll out
Travel the trails of ACE and the New River Gorge Region-it's just like riding a bike! Actually, on our mountain bike trips, it is riding a bike.
Explore dozens of trails at ACE on your own by renting a mountain bike and grabbing a trail map at our Welcome Center, or opt to embark on a guided mountain biking excursion with one of our experienced, professional guides. With beginner-friendly, moderate, and advanced trips available, we have the ideal trip for any experience level.
For a 1.5 hour evening excursion, you can ride to our Concho Overlook and see the beauty of ACE's own private overlook. An excellent option for those looking for a shorter ride, this out and back trip will allow you to check out the views of the New River and the town of Thurmond before heading back.
Tour more of ACE's private trails on a half day tour. You'll get to explore some of the 1,500 acres that ACE calls home, and trust us, you'll be inspired by some of the sites along the way. This 3.5 hour trip can be customized based on your group's skill level.
Ready to check out some of the trails that The New River Gorge is famous for? Roll out on a full day Lower New River Gorge Mountain Biking Trip and see some of the best trails the East Coast has to offer. This trip is only recommended for experienced riders.
Ready to learn more about the sport? Take an Experienced Rider Clinic from one of ACE's professional guides, you'll be attacking that single track in no time.
A world of adventure on one place!
Find an adventure that's right for you.
They call us an adventure resort for a reason! The wild topography of the New River Gorge Region of West Virginia has created an outdoor playground. Join us to explore the region and try your hand at rock climbing, zip lining, mountain biking, paintball, kayaking and more!