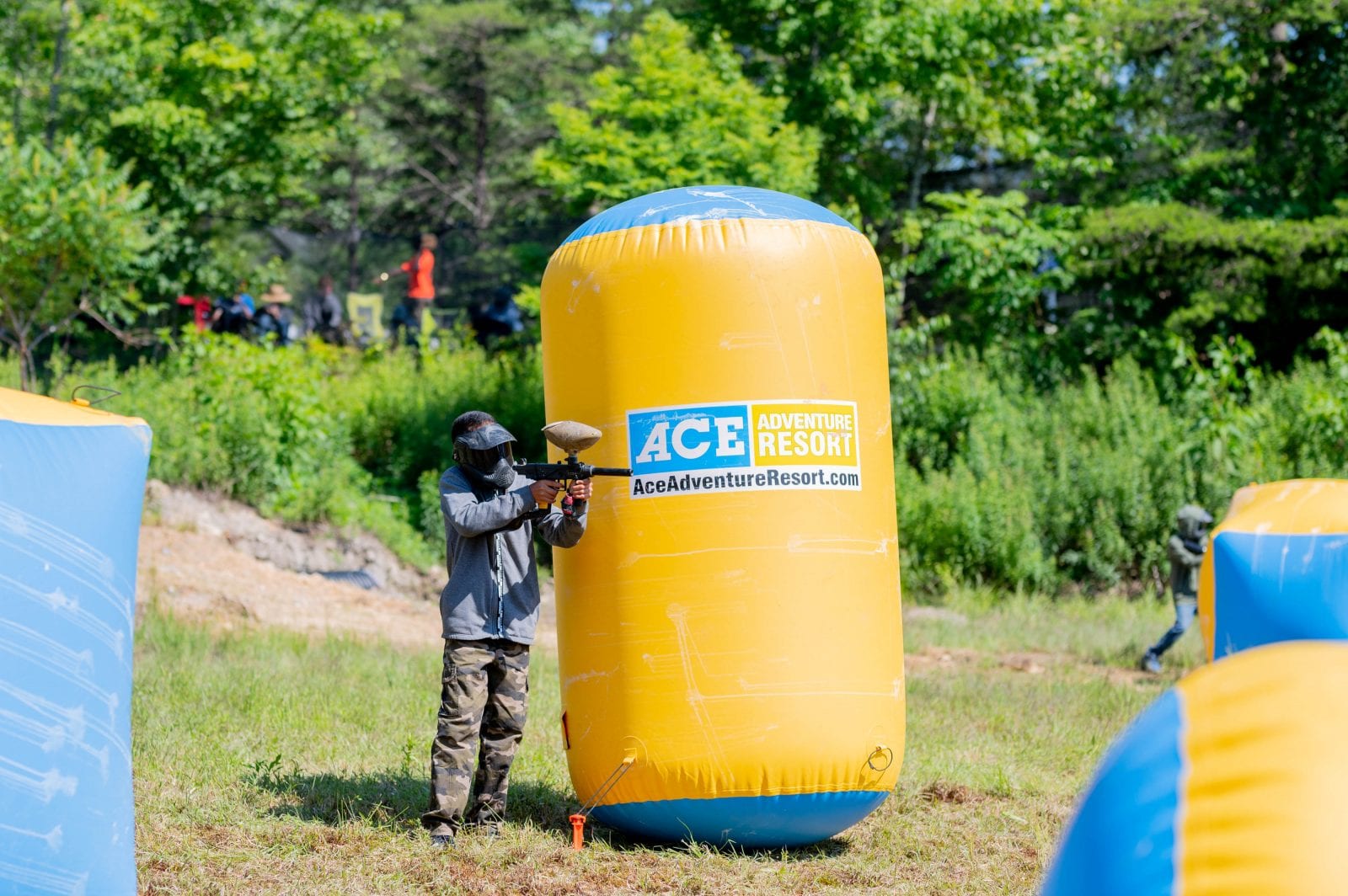 Vacation Adventures
Paintball In The New River Gorge
Select A Paintball Trip Below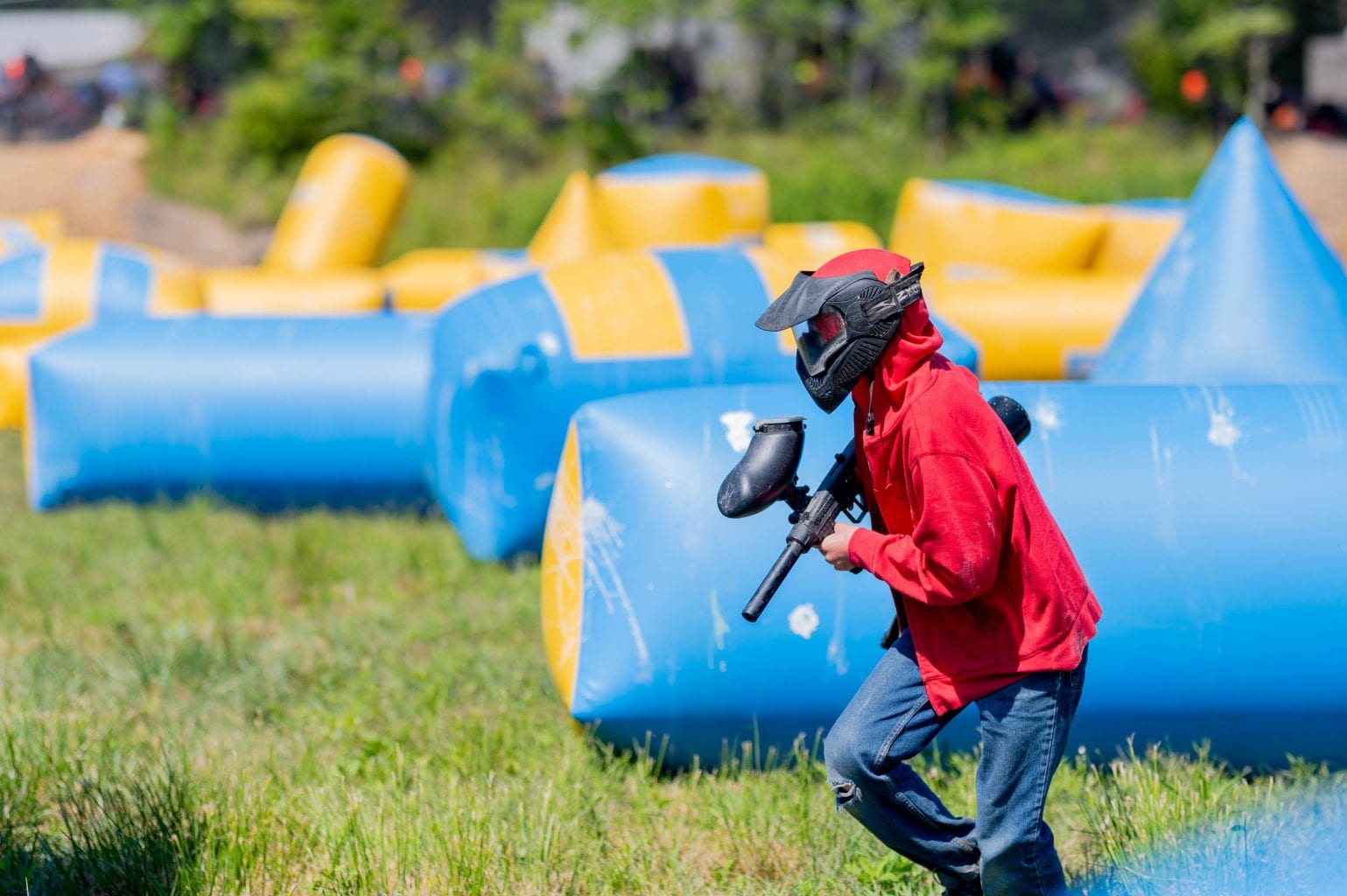 Paintball Battles At ACE Adventure Resort
Suit up for 2 or 4 hours and battle your friends and family for bragging rights on our Mountaintop Paintball Course. 2 hour paintball packages include 500 paintballs and 4 hour packages include 1,000 paintballs. Both trips include unlimited air refills. Get ready to rumble and battle at ACE
Check Out These Paintball Packages!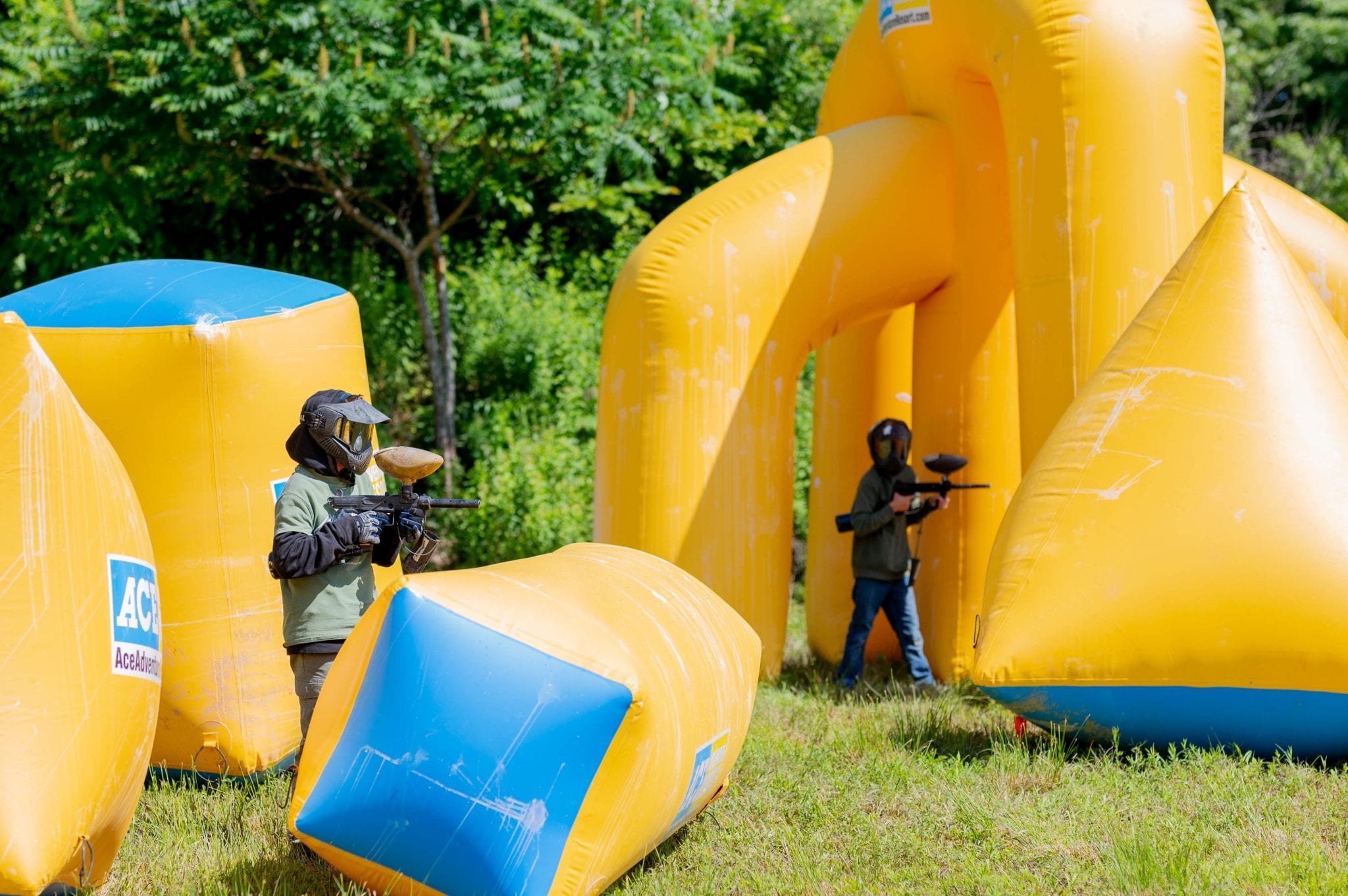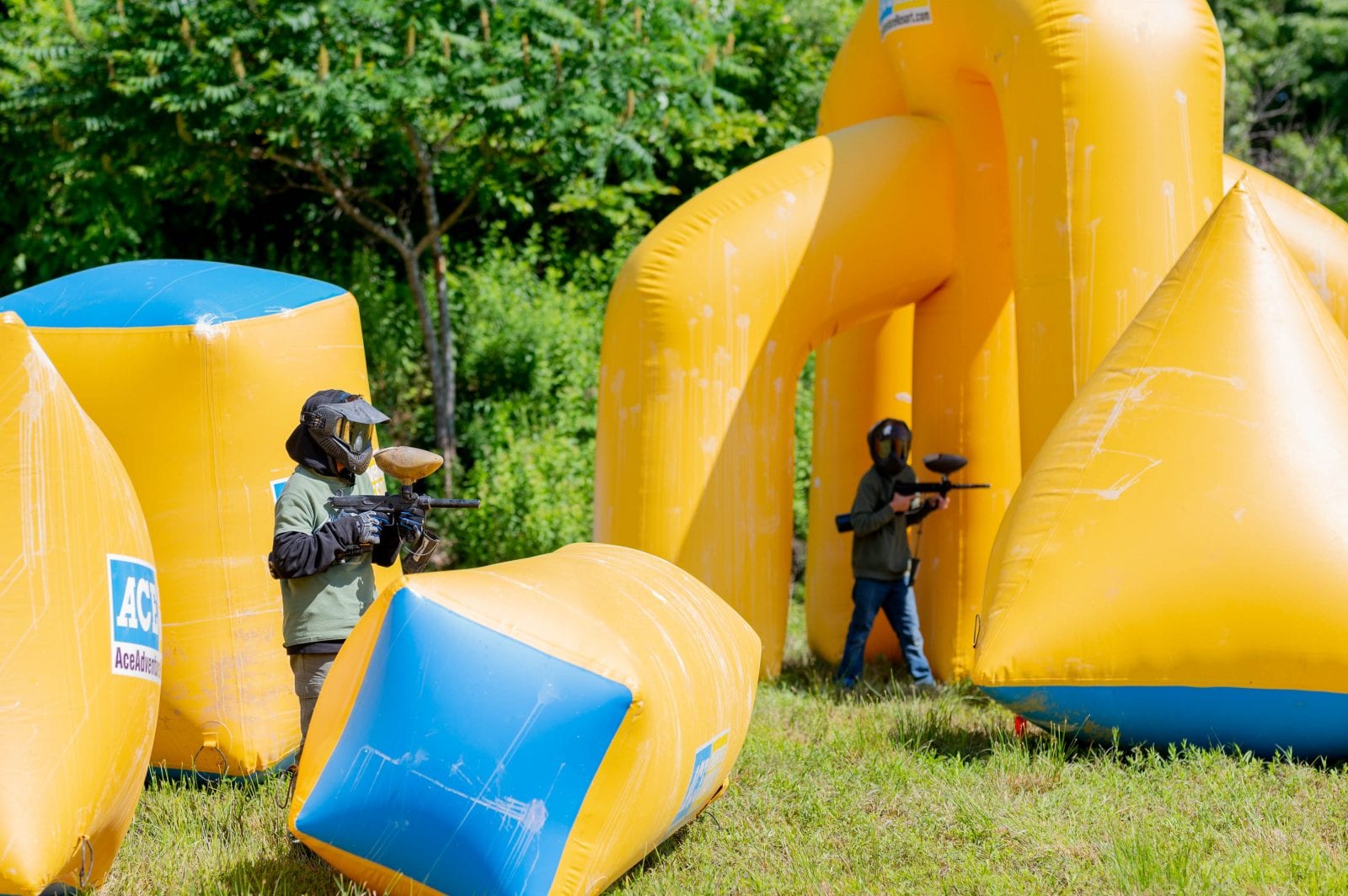 Paintball Packages
Don't have paintball gear? No problem, we've got you covered. Go to battle on our  speed ball field  with two different package options to choose from. Both provide you with all the gear you need… you just decide if you'd like to blast 500 or 1,000 markers.
Paintball Battles at ACE Adventure Resort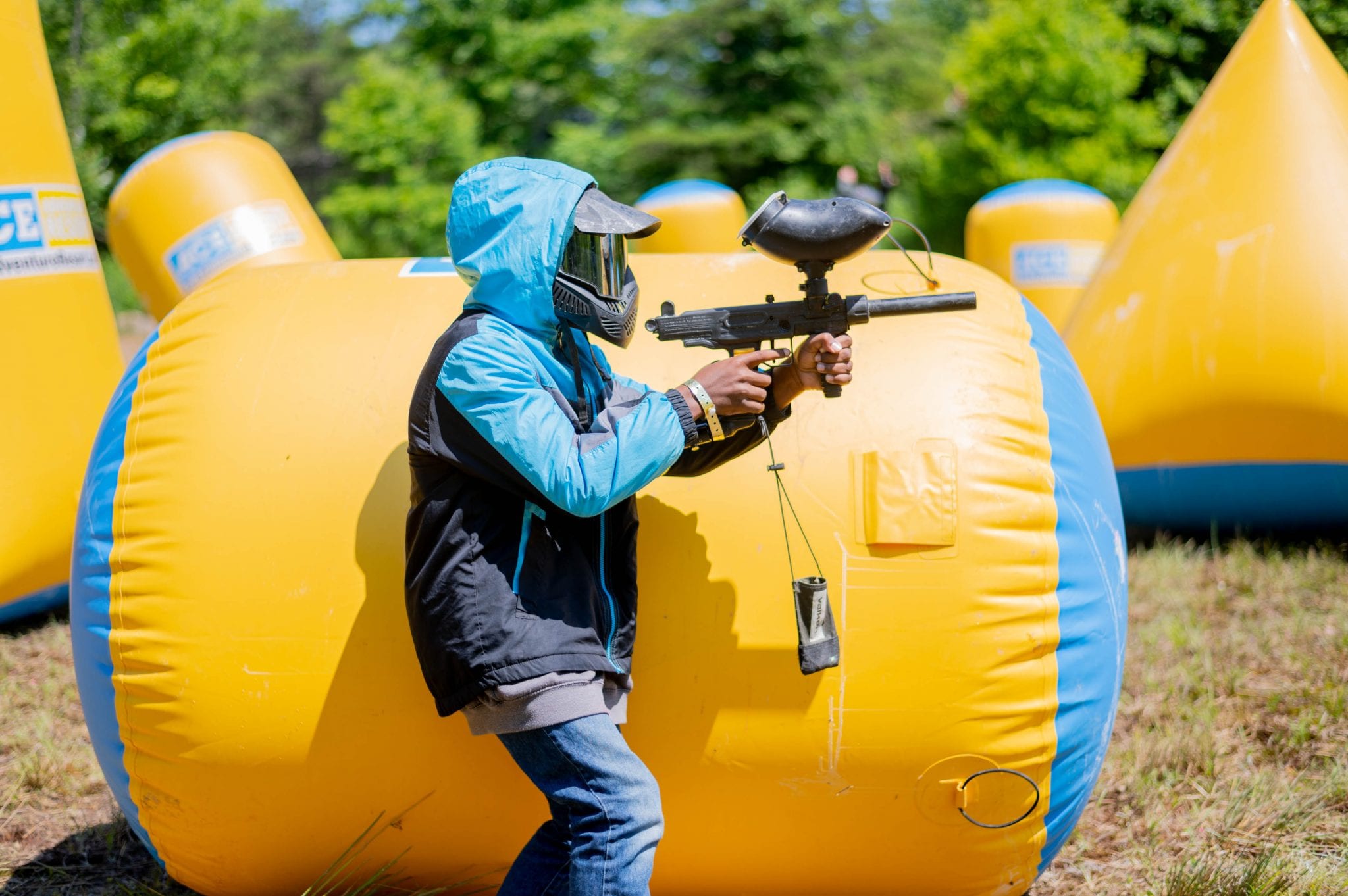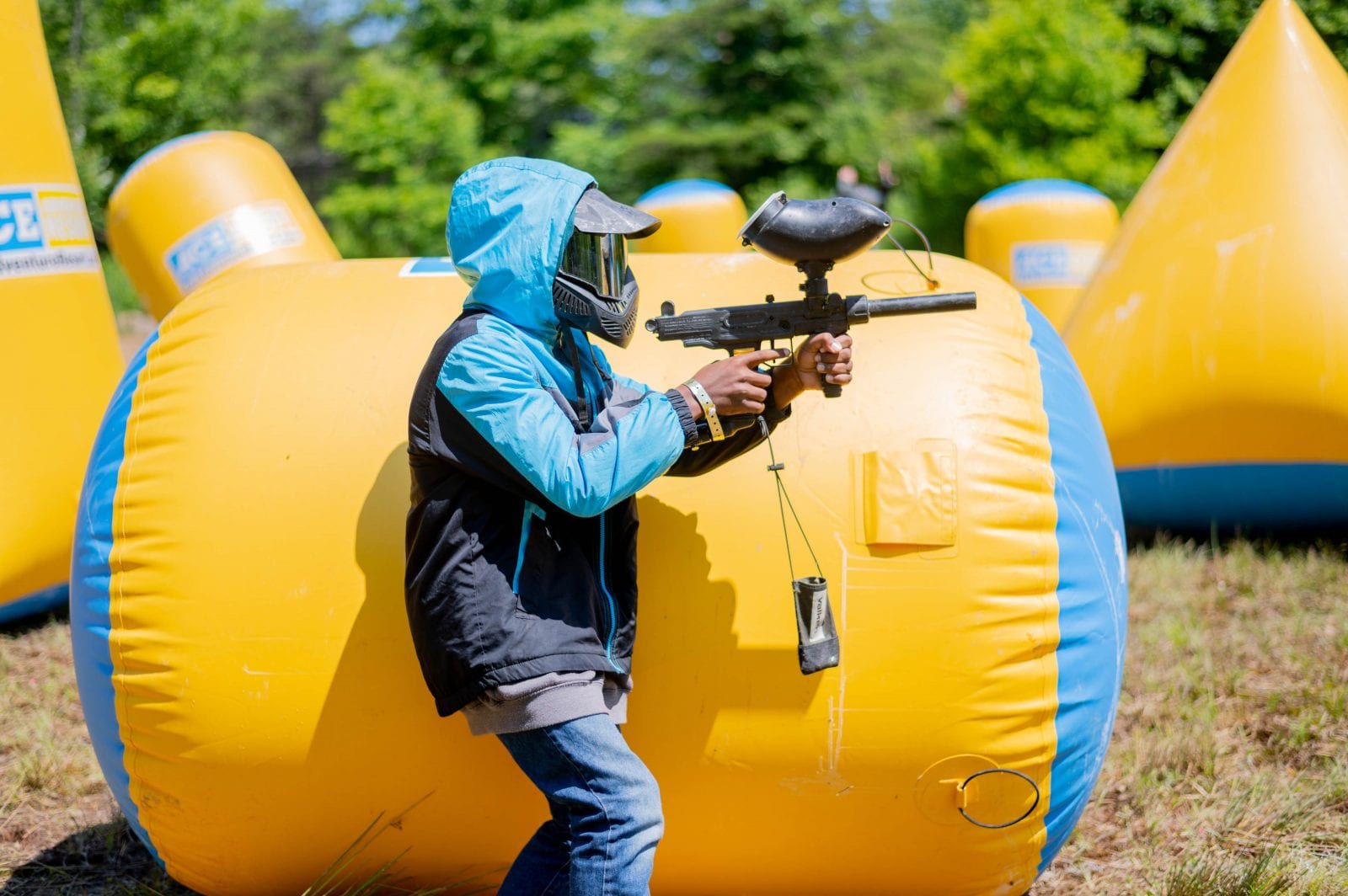 Battle Royale
Bring your friends and suit up for hours of fun on our Mountain Top Paintball Course. You'll be running wild, sneaking up on people who were your friends just hours before, and battling it out for bragging rights. And, with multiple options to fit your schedule, we have the trips to get you out on the field and learning about the Paintball Warrior's Way in no time.
ACE's paintball field is over 2 acres, including some wooded areas, so you'll be battling it out on a fun and unique course perched high on Wonderland Mountain.
Play for 2 or 4 hours with our paintball packages. On these trip, you'll be playing on all three of ACE's fields–two speedfall fields and one wooded field. Included in these packagesare 500/1,000 paintballs, with more available to purchase if you happen to run out.
All paintball trips include a mask, marker, and air refills for the entire duration of your play time.
A world of adventure on one place!
Find an adventure that's right for you.
They call us an adventure resort for a reason! The wild topography of the New River Gorge Region of West Virginia has created an outdoor playground. Join us to explore the region and try your hand at rock climbing, zip lining, mountain biking, paintball, kayaking and more!