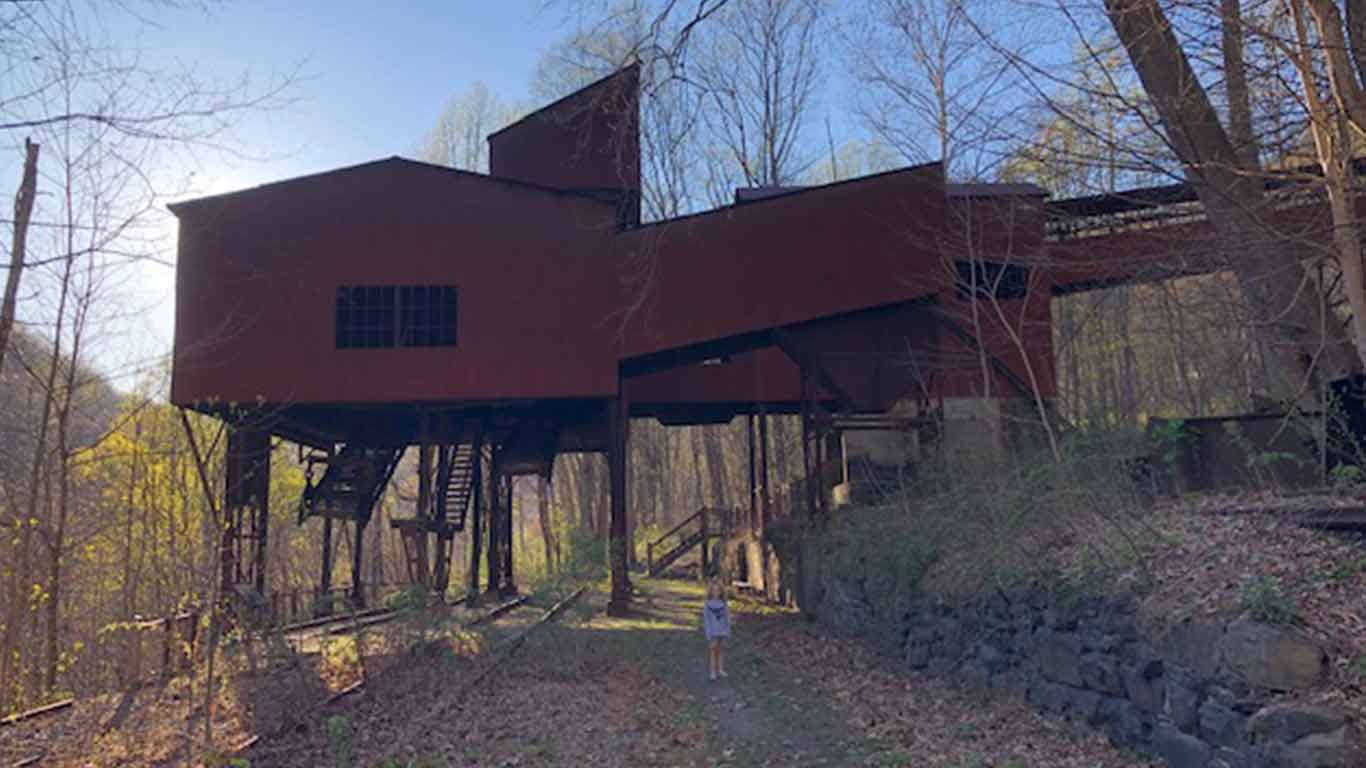 July 16, 2020
History of Nuttallburg
The Rich History of Nuttallburg
Nuttallburg was once a bustling coal mining town, thriving off of the constant demand for coal. Did you know Nuttalburg was actually the second mining town in the New River Gorge to ship smokeless coal? In the late 1800's and early 1900's, Nuttallburg flourished and reached its peak. In the following years, Nuttallburg would experience a swift decline and by the mid 1900's the once blossoming mining town would be reduced to nothing. Fast forward to 1998, the National Park Service gained ownership of Nuttallburg and not long after began renovations. Today, Nuttallburg is a beloved historic location, giving everyone who visits a glimpse into the New River Gorge's rich history and beloved culture.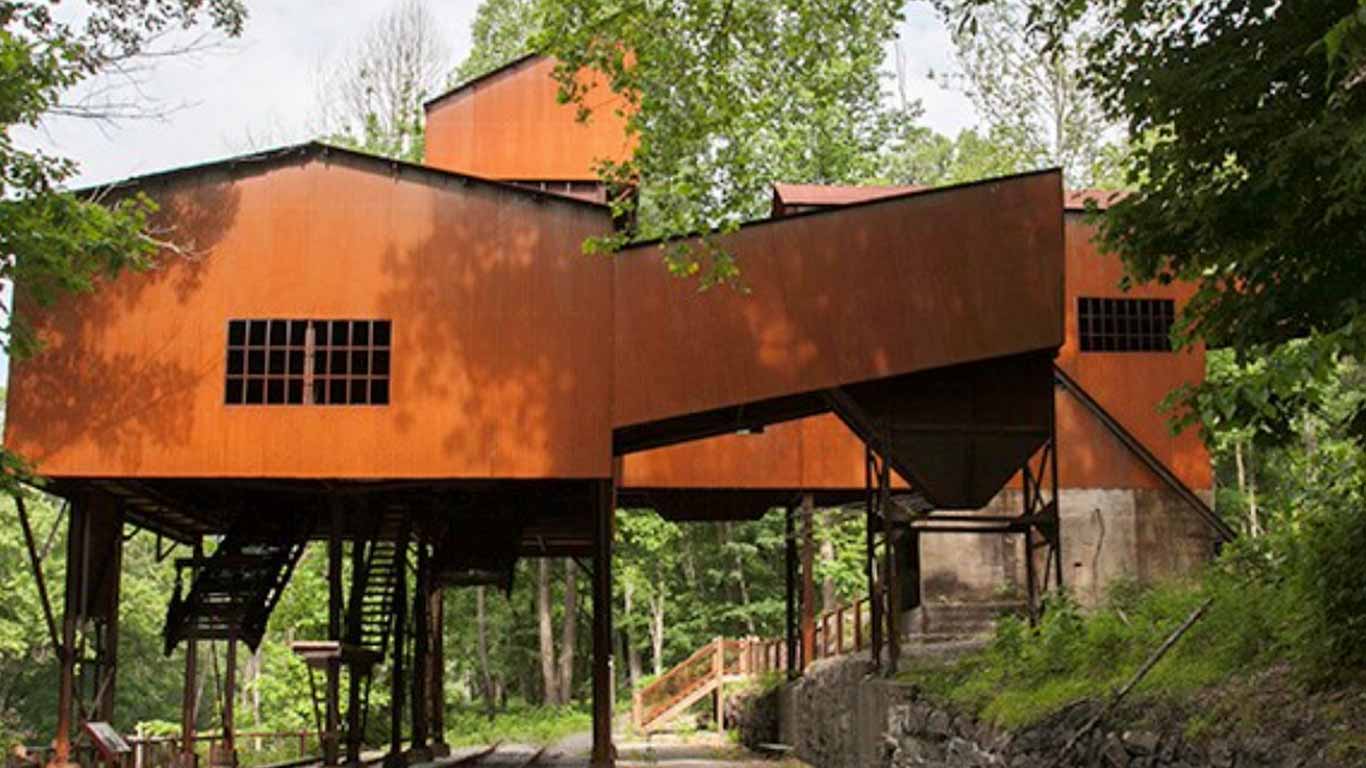 John Nuttall, native to England and born in 1817, was a businessman who saw great potential in the New River Gorge. Nuttall's grit and determination led to him opening multiple coal mines. While John Nuttall did grow to become a well established and successful entrepreneur, he did not come from a particularly wealthy background. With the unfortunate death of his father, John Nuttall and his siblings had no other choice than to start working at a young age. At only eleven years old, Nuttall began working in the mining industry. As time progressed, John Nuttall's remarkable determination grew. By 1849, John Nuttall set off to New York, promising himself a life of success. Soon, Nuttall was able to bring his wife and children from England to his new home in America. Unfortunately, after only a few years in America, Nuttall's wife died and he made the decision to move with his young children to Pennsylvania. Through the grief of losing his wife and the vulnerability of moving to a different country, Nuttall put all of his focus in breaking the cycle of poverty he was born into. Within a few years, Nuttall was able to gain ownership of a coal mine and began rising in economic ranks.
Nuttall was constantly striving for bigger and better things so when word spread of an unsullied coalfield in the New River Gorge, he began his journey to the mountains of West Virginia. Not long after he arrived in West Virginia, Nuttall began buying acres and acres of land, until he had enough to begin his coal mining operation.The C&O Railroads began making shipments in the year 1873 and with their opening, Nuttall's coal mine blossomed into a thriving business. Nuttall's property, which soon became formally known as Nuttallburg began bringing in residents and by the late 1800's it was home to over 300 individuals. Although John Nuttall passed away in 1897, his legacy lived on in the form of a bustling and growing coal mining town.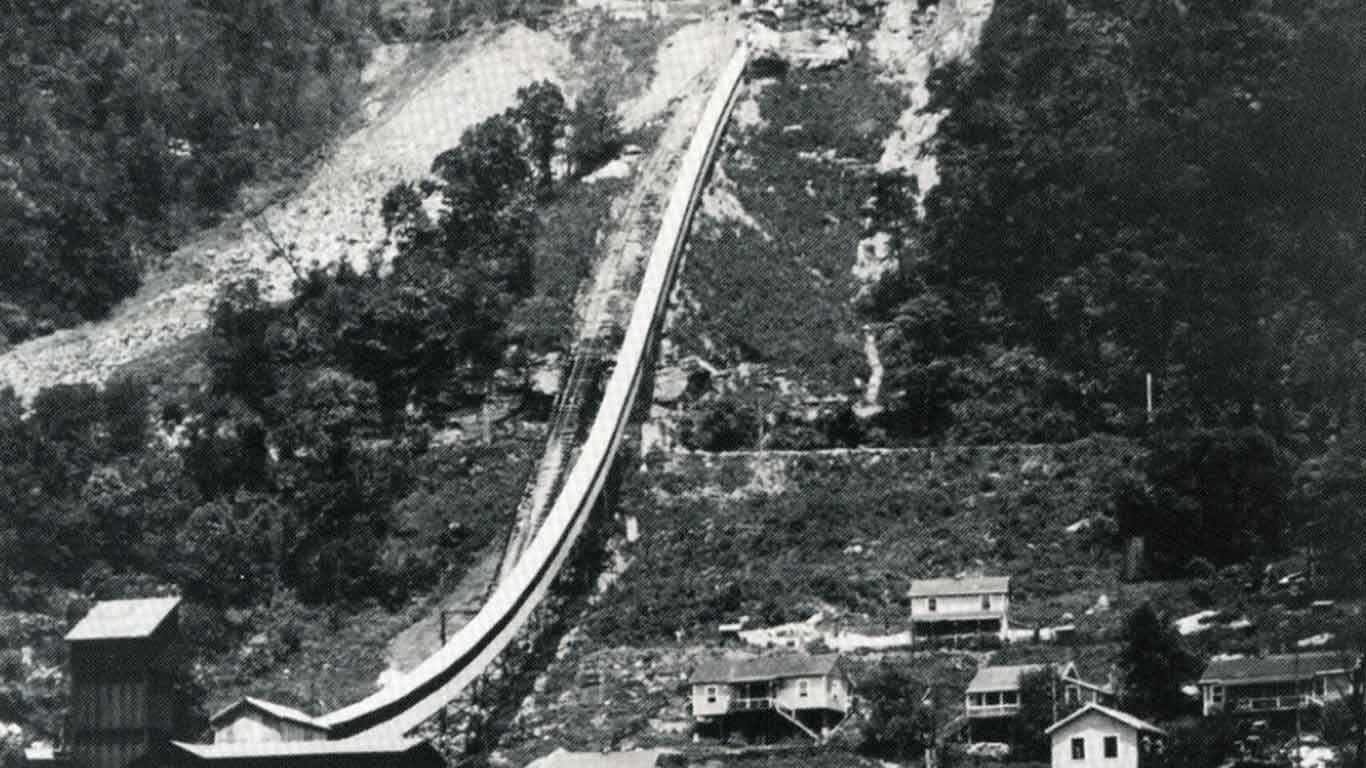 As time progressed, the town of Nuttallburg began to decline as the natural resources needed for a coal mining town were depleted. By 1919, the Nuttall family made the difficult decision to sell Nuttallburg property. Who did they sell it to? The well-known Henry Ford. Ford, born in 1863 was an extremely successful  businessman and the founder of the popular Ford Motor Company. Ford had a vision and used vertical integration to achieve his end goal. By purchasing Nuttallburg, Ford was able to supply his auto plant with steam coal mined from Nuttallburg. In theory, his plan seemed flawless, but certain regulations of the railroad hindered his vision. Because Nuttallburg no longer had a place in Ford's plan of action, it was sold to Maryland New River Coal Company. A few decades later, Nuttallburg was sold again until the National Park Services acquired ownership of the once thriving coal town in 1998. For over two decades, Nuttallburg has remained in the hands of the National Park Service and is now a historic site that gives visitors a glimpse into the past.
The National Park Service has spent a great amount of time and money to rebuild as well as preserve the historic town. While Nuttallburg is no longer a blossoming coal town home to hundreds of people, it is still an important piece of West Virginia history and culture. The National Park Service has gone through a great deal to preserve the abandoned town and it is most definitely worth checking out. Nuttallburg is home to beautiful trails and gives visitors the chance to experience a piece of history. Nuttallburg has trails such as Keeneys Creek Rail Trail, Seldom Seen Trail, Tipple Trail, Town Loop Trail, Town Loop Connector Trail, Headhouse Trail, and Conveyor Trail. These trails vary from easy to strenuous, making Nuttallburg perfect for those looking for a relaxing day trip or hikers wanting a vigorous workout. Let's dive into each trail so you can get an idea of what you would like to do when you visit this historic site!  Keeney's Creek Rail Trail is over three miles long and beginner friendly. This beautiful trail showcases streams, mountains, the conveyor, and so much more. It is even perfect for bike riding! Next is Seldom Seen Trail. This short trail is less than a mile and makes for the perfect easy walk. On Seldom Seen Trail, you will come across a residential area in the once bustling coal town. This trail is perfect for those wanting to get a glimpse into the past. Tipple Trail is a little over a half mile but still remains beginner friendly. You will see historic structures as well as a conveyor that was designed by a previous owner, Henry Ford. Next is Town Loop, harder than the previous trails mentioned and classified as moderate. This half mile trail is perfect for those wanting to see what the town and community were like. You will find homes, churches, and so much more. It is the perfect trail to get a taste of what life was like over a hundred years ago. The Town Loop Connector Trail is shorter than the Town Loop Trail but about equal on the difficulty level. Just like Town Loop Trail, you'll find historic structures on this short and beautiful hike. The next moderate trail is Headhouse Trail. This trail is less than a mile and showcases some of the most incredible operations of the past. You will be able to get an awesome view of the conveyor as well as so much more. The Conveyor Trail, also the most difficult, is less than a mile but what it lacks in length it makes up in difficulty. This is the perfect hike for those wanting a good workout and an even better view of the gorge! With so many diverse trails to choose from, Nuttallburg is a place you can visit over and over and always find something new to love about it.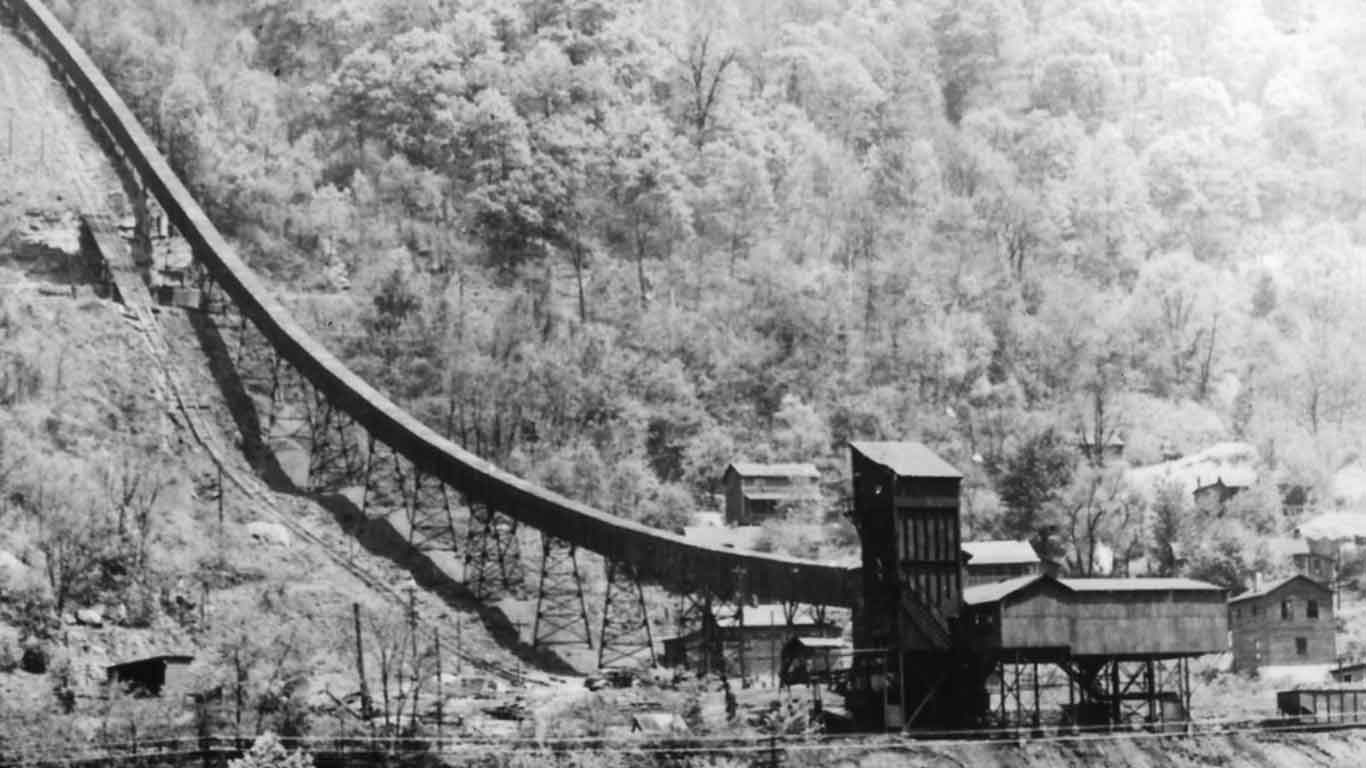 Just like so much of West Virginia, Nuttallburg is filled with rich history and remains a beautiful historic site. When you visit Nuttallburg you are able to experience a taste of history and catch glimpses into the lives of those who resided in the town over a century ago. With beautifully preserved structures, this abandoned town is brimming with stories of the past. Enjoy breathtaking views of the gorge, gorgeous trails, and West Virginia culture all in one magical place. Make Nuttallburg your next adventure and experience first hand why this mountain state is so loved.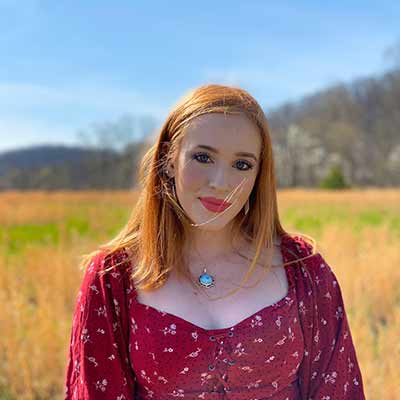 BY Larkin Cook
Larkin grew up here at ACE Adventure Resort and on the New River. Her dad, Jerry, is one of the owners of ACE, so adventure is in her blood. When Larkin isn't studying at Concord University, she is working in the marketing department as a social media specialist. Larkin enjoys hiking, whitewater rafting, and being outdoors. If you can't find Larkin at ACE or on the River, she's at home with her cats Misa and Oscar.
VIEW FULL BIO & ALL POSTS
RELATED ADVENTURES