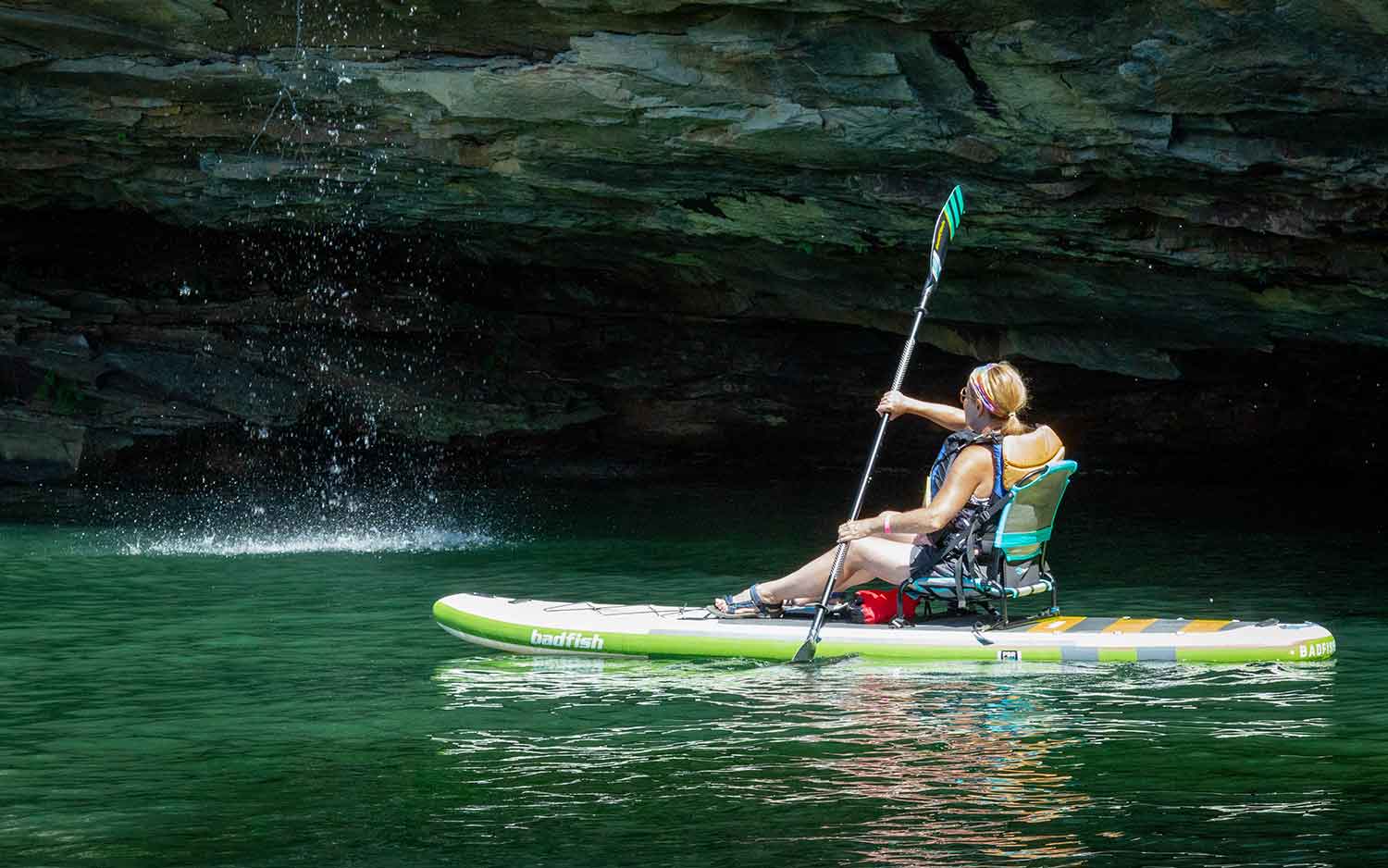 Adventures
Scenic Kayak Touring
Explore The Crystal Clear Coves Of Summersville Lake By Kayak
** Please note: Youth must be large enough to fit in a 24″ circumference personal floatation device (PFD) to participate. **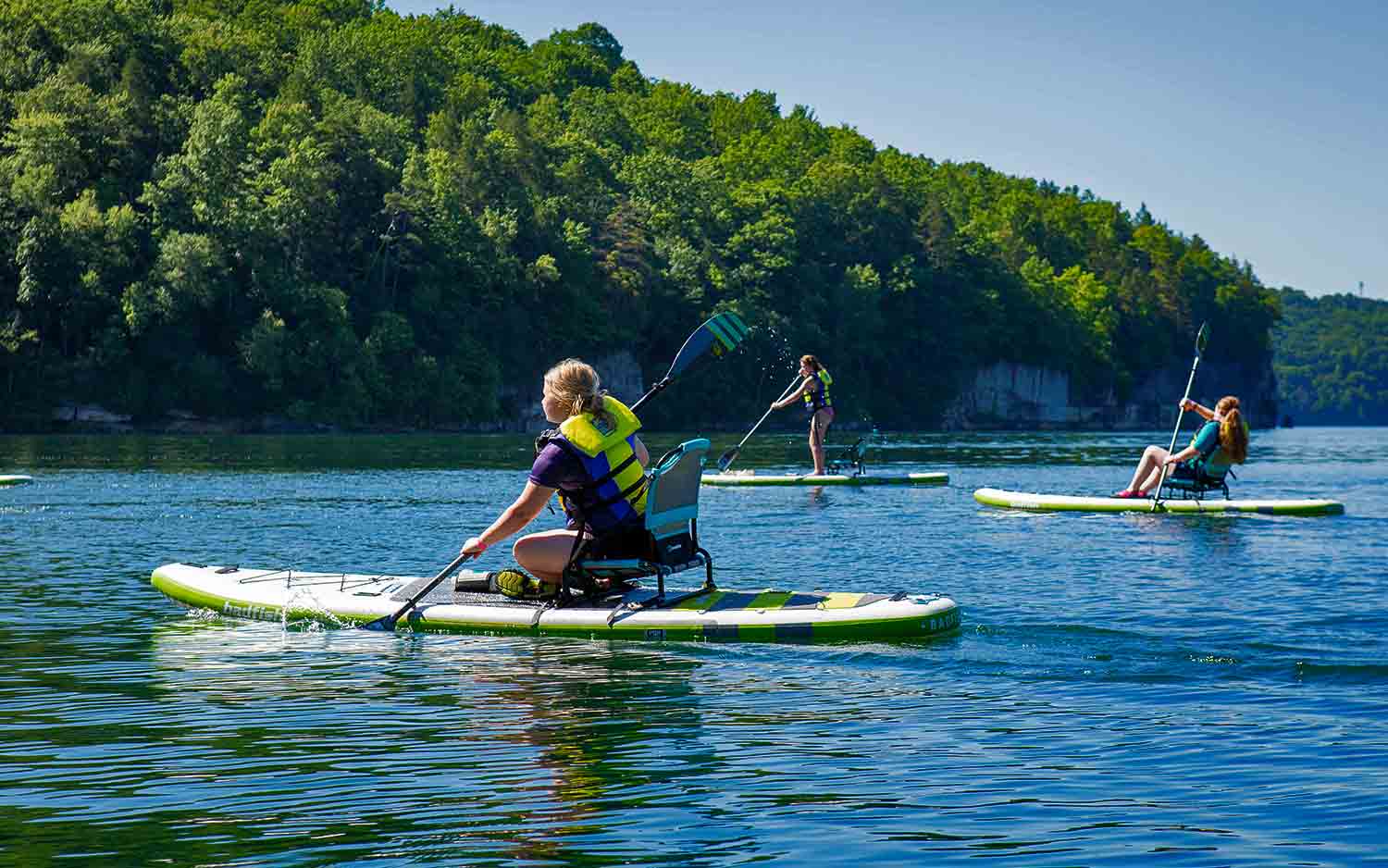 Guided Touring Kayak Trips On Summersville Lake
Explore the coves and crystal clear waters of Summersville Lake  while kayak touring. This super scenic and relaxing adventure is appropriate for almost all ages, as kiddos as young as 5* can ride in a tandem kayak with an adult–it really is fun for the whole family! Available as a full or half day trip. *Please note: Youth must be large enough to fit in a 24″ circumference personal floatation device (PFD) to participate.
Try our most popular new river gorge trip!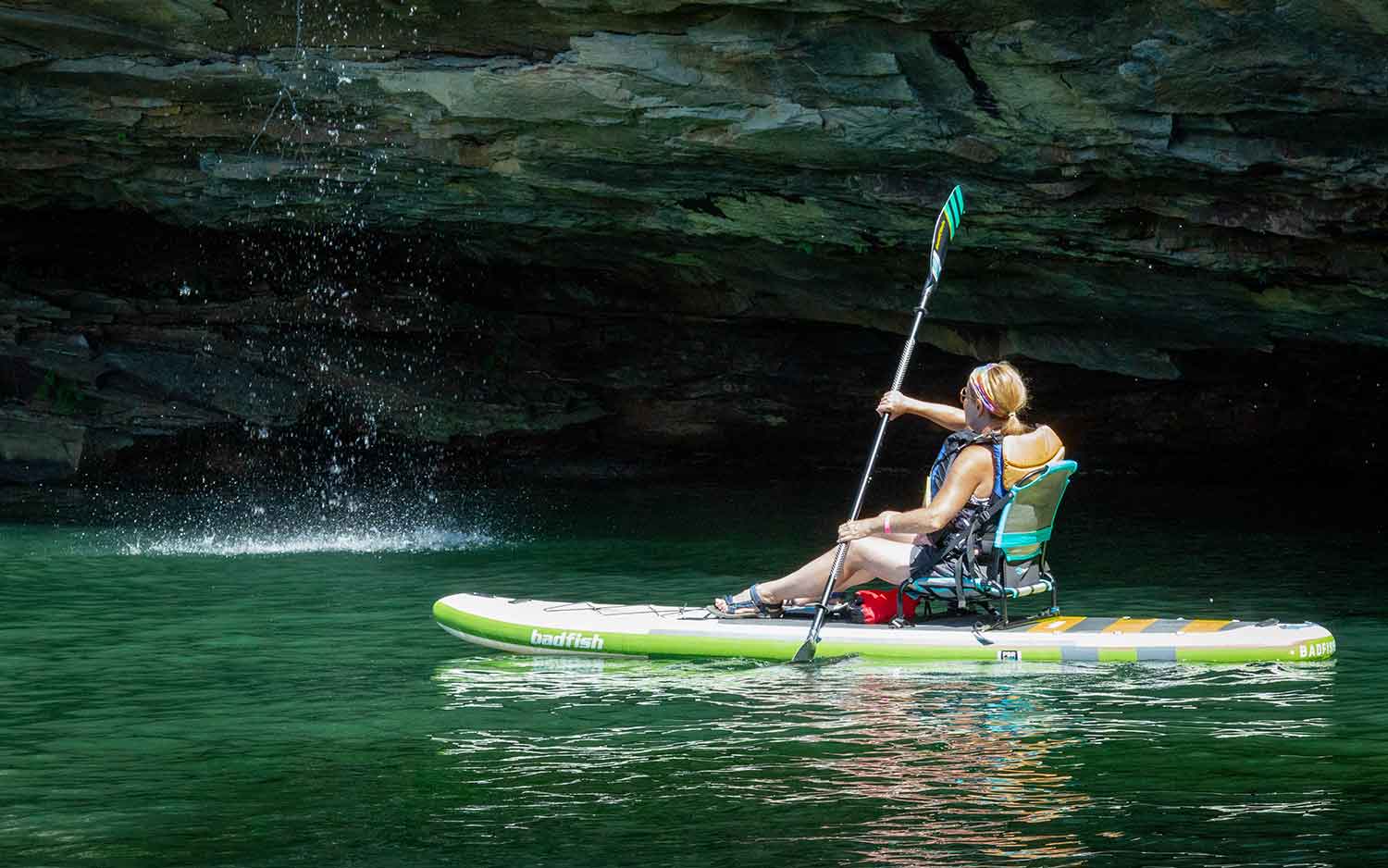 Summersville Lake Touring Kayak Full Day Trip
Lake days are the best days, so why not spend a whole day exploring a mountain lake? Experience a full day trip on Summersville Lake while paddling a recreational kayak. And, since kiddos as young as five can paddle with an adult in a tandem kayak, this is an ideal trip for the whole family.
You've never seen an undeveloped mountain lake like this before!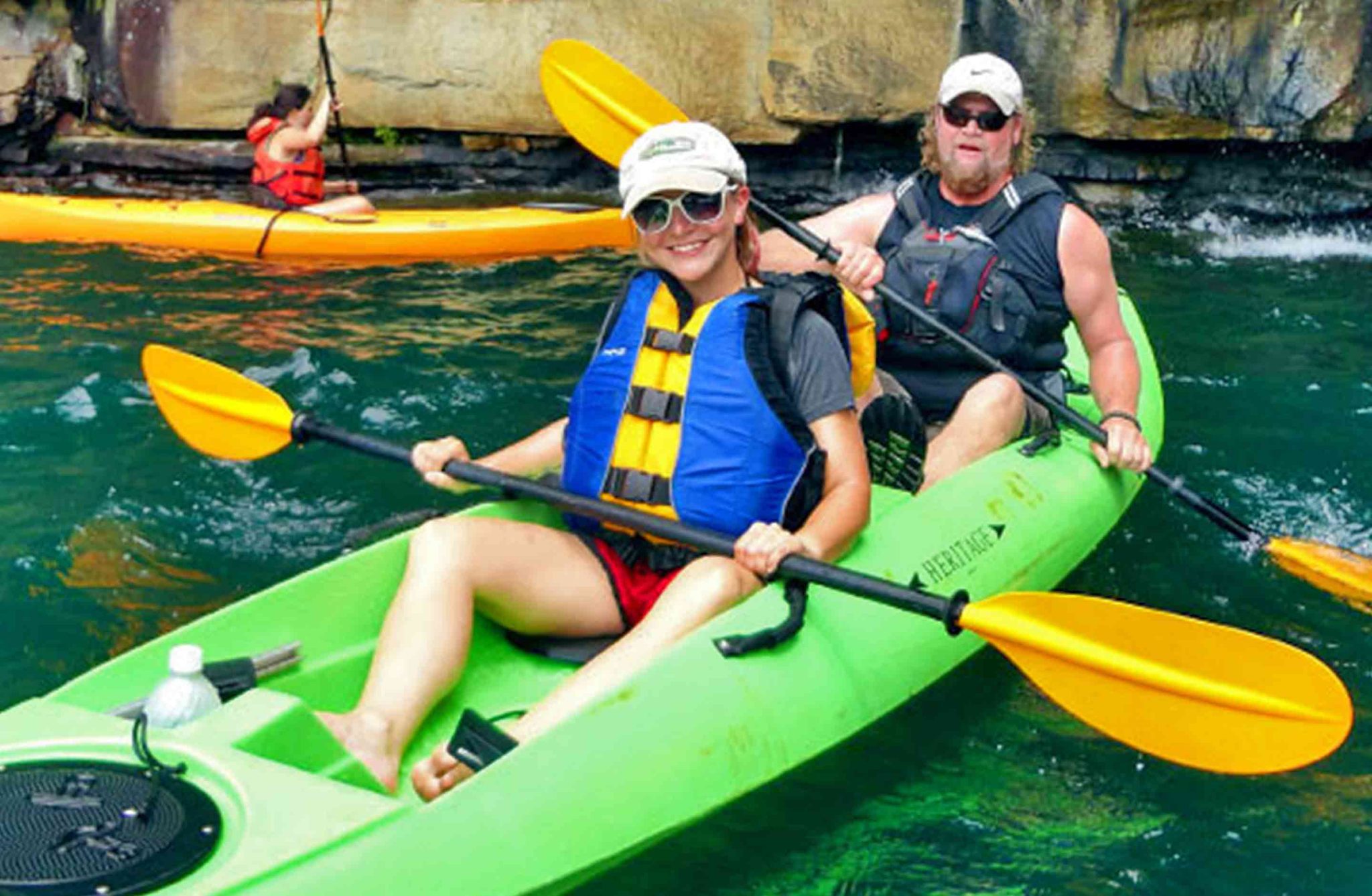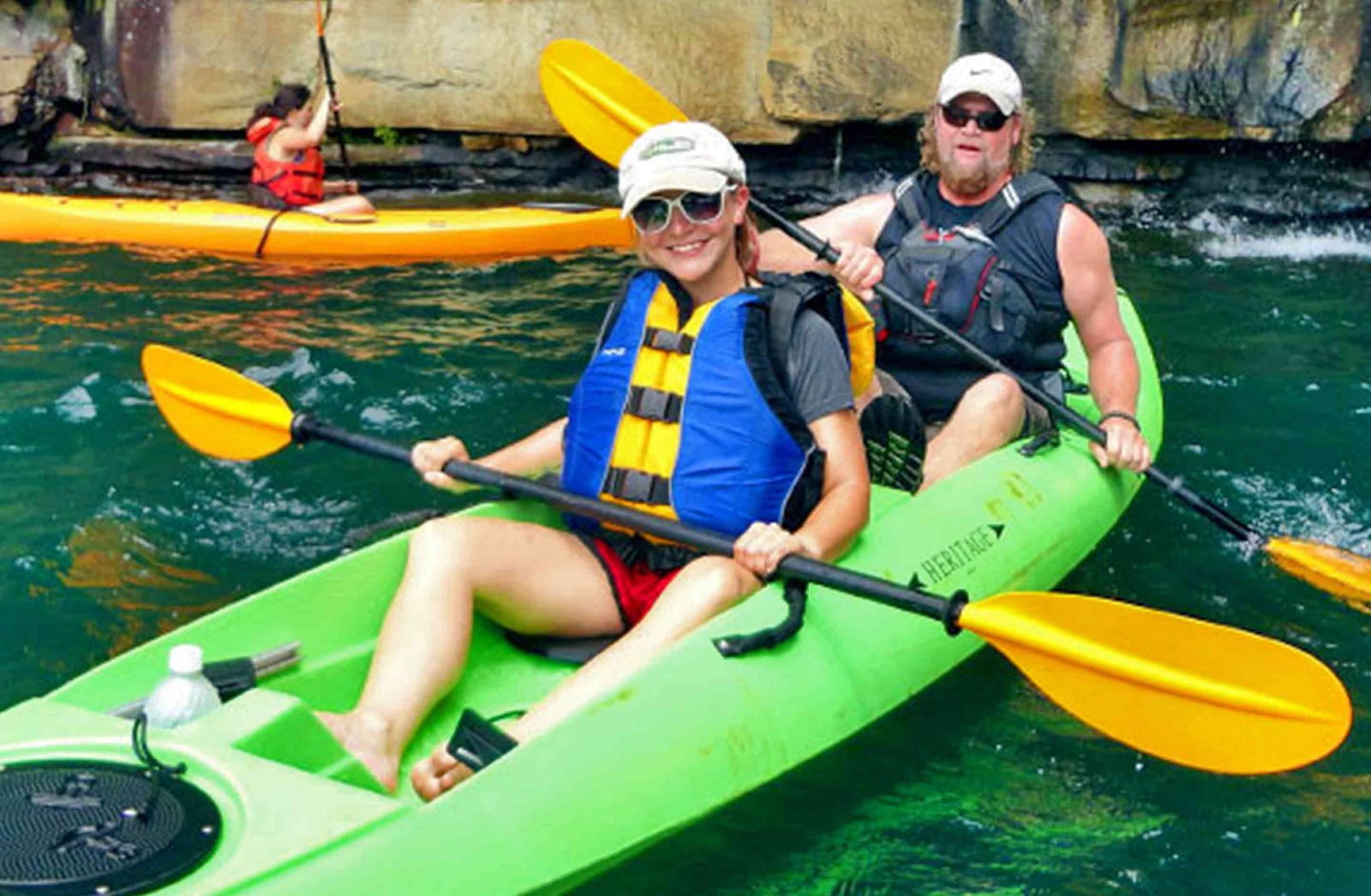 Explore the Caribbean of the east
Picture yourself surrounded by acres of Carribbean blue water on West Virginia's largest lake. With miles of cliffs surrounding the lake and the undeveloped nature of the area, this is a true mountain lake where you really can escape the hustle and bustle of everyday life. See this scenic waterway for yourself by embarking on a guided Lake Kayak Tour.
Choose from a full or half day adventure and see all the coves, waterfalls, and the incredible scenery of Summersville Lake. Little ones in your group? Kiddos as young as 5 can ride tandem in a kayak with an adult, making this one of ACE's best trips for families. Full day trips include lunch, with plenty of time to cool off and play in the lake.
If you want to learn more about lake kayak, check out our lake kayaking instructional trip. A professional guide will teach you the best techniques for paddling, how to properly enter and exit your boat, safety tips and tricks, and more. This trip is an excellent option for locals who want to learn the skills they need to head out on Summersville Lake on their own, or for those who have lake kayaking options close to home.
A world of adventure on one place!
Find an adventure that's right for you.
They call us an adventure resort for a reason! The wild topography of the New River Gorge Region of West Virginia has created an outdoor playground. Join us to explore the region and try your hand at rock climbing, zip lining, mountain biking, paintball, kayaking and more!