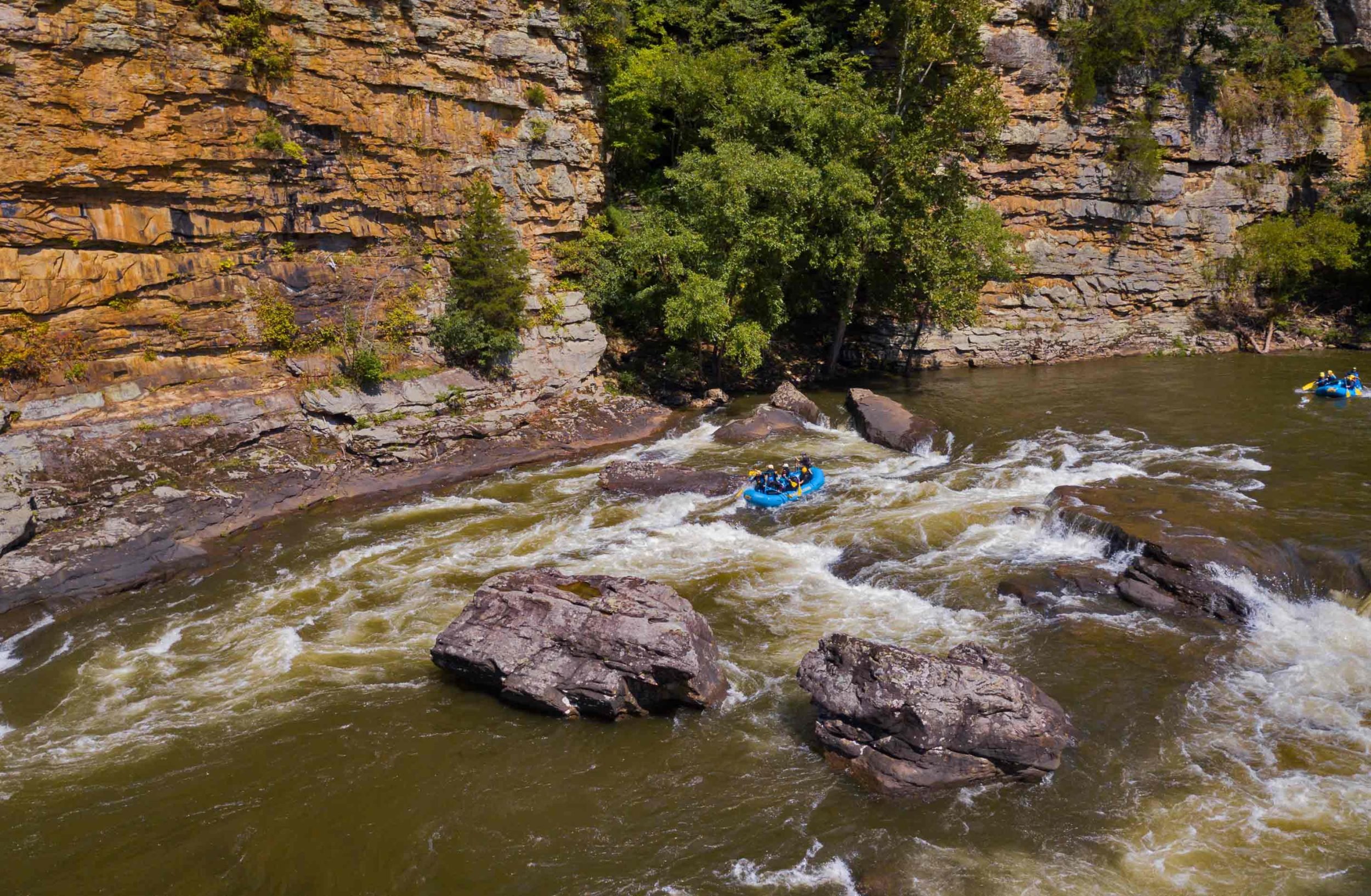 Whitewater Rafting
Fall Lower Gauley River Rafting
Choose A Fall Lower Gauley Rafting Trip Below
About Fall Lower Gauley Whitewater Rafting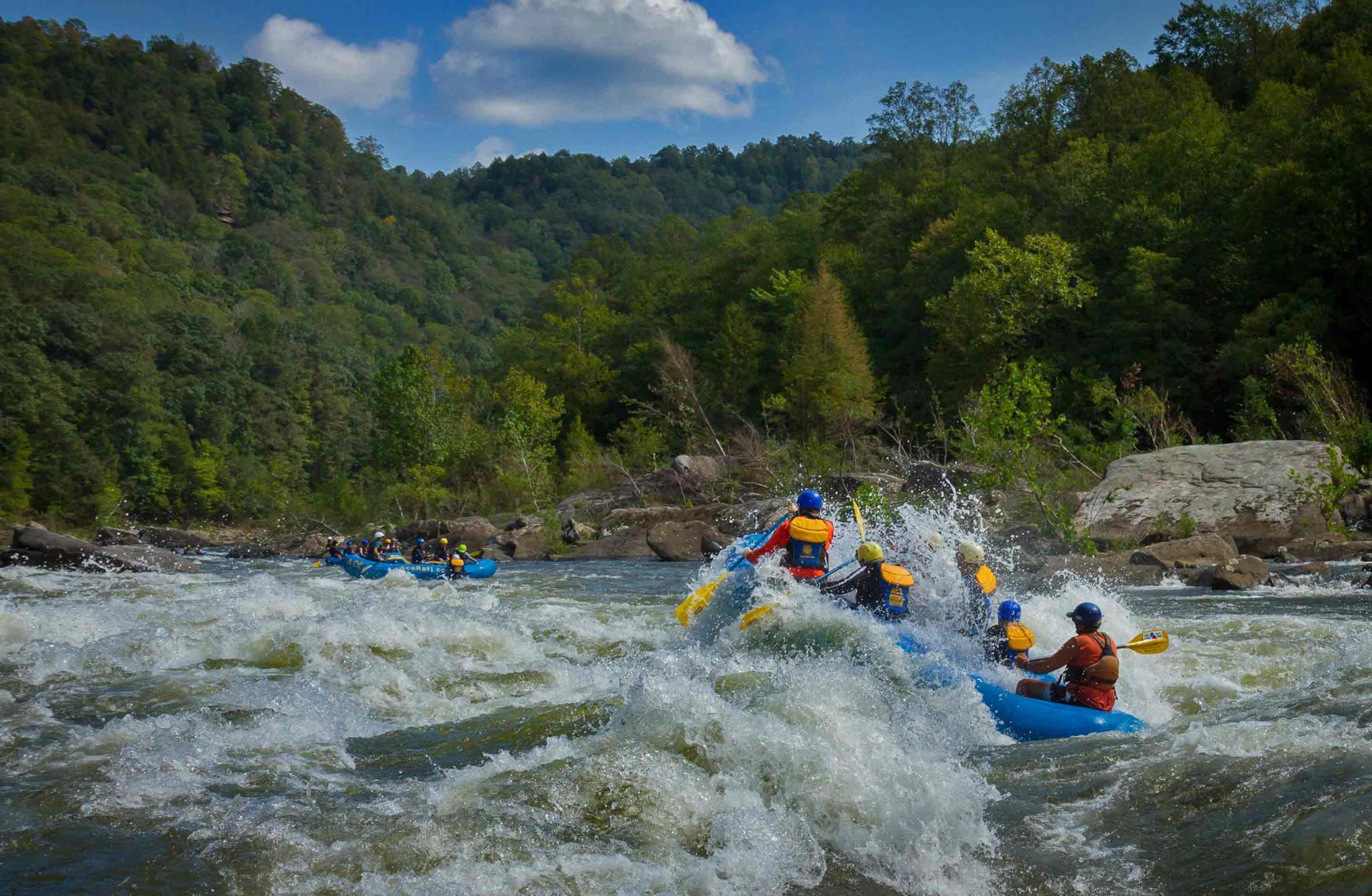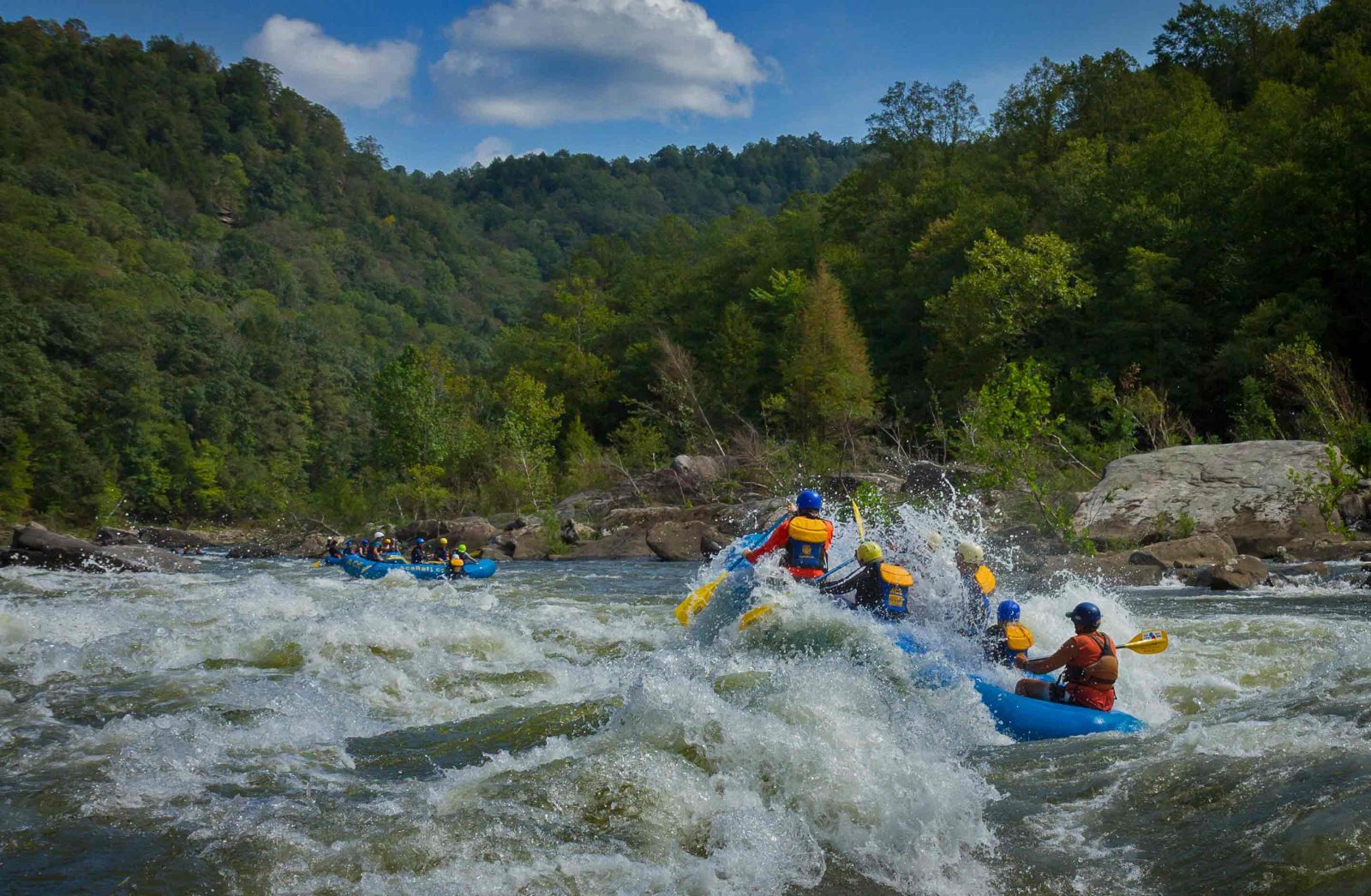 Fall Lower Gauley Rafting
Secluded and serene, the Lower Gauley offers dramatic scenery accessible only to those who make the journey over rock and river to get there. With more than 10 miles of big hits and wave trains, the Lower G presents more fun than any other stretch of whitewater in the country–and it's only guaranteed 2 months a year.
Once you're out there, it's easy to see why this river run is a favorite among returning ACE guests every fall. Long roller coaster waves carry you through class III to IV rapids, and one very awesome class V to finish off the ride. The Lower G presents a great new challenge for rafters who've cut their teeth on the Lower New River, and a fun ride that never disappoints for any veteran paddler.
If your family already enjoys the Lower New, consider giving this river trip a go to see what all the Fall Gauley fuss is about. Every trip includes lunch served, breathtaking views, and a raft full of memories you won't soon forget.
Try our most popular Lower Gauley whitewater rafting trip!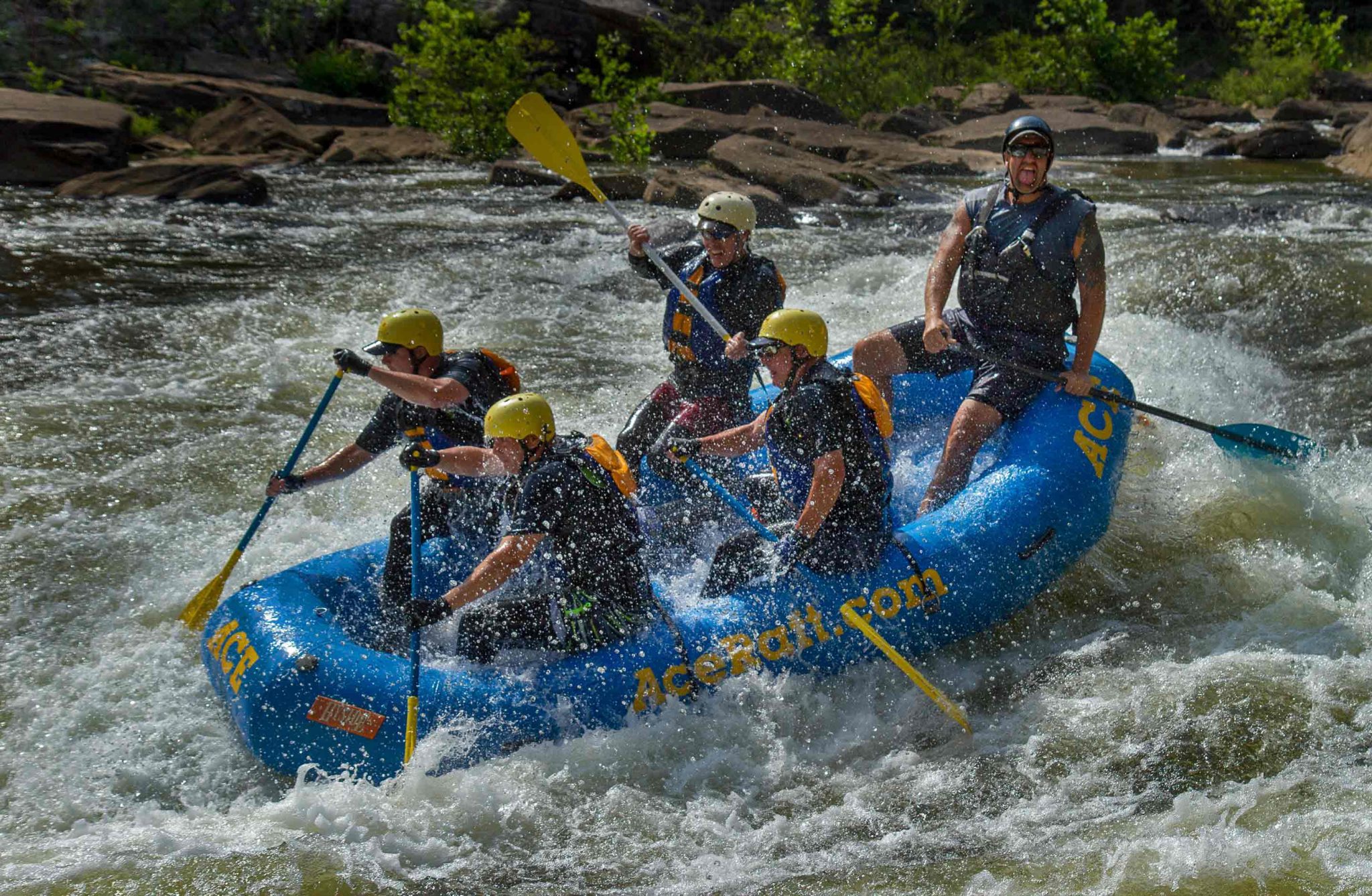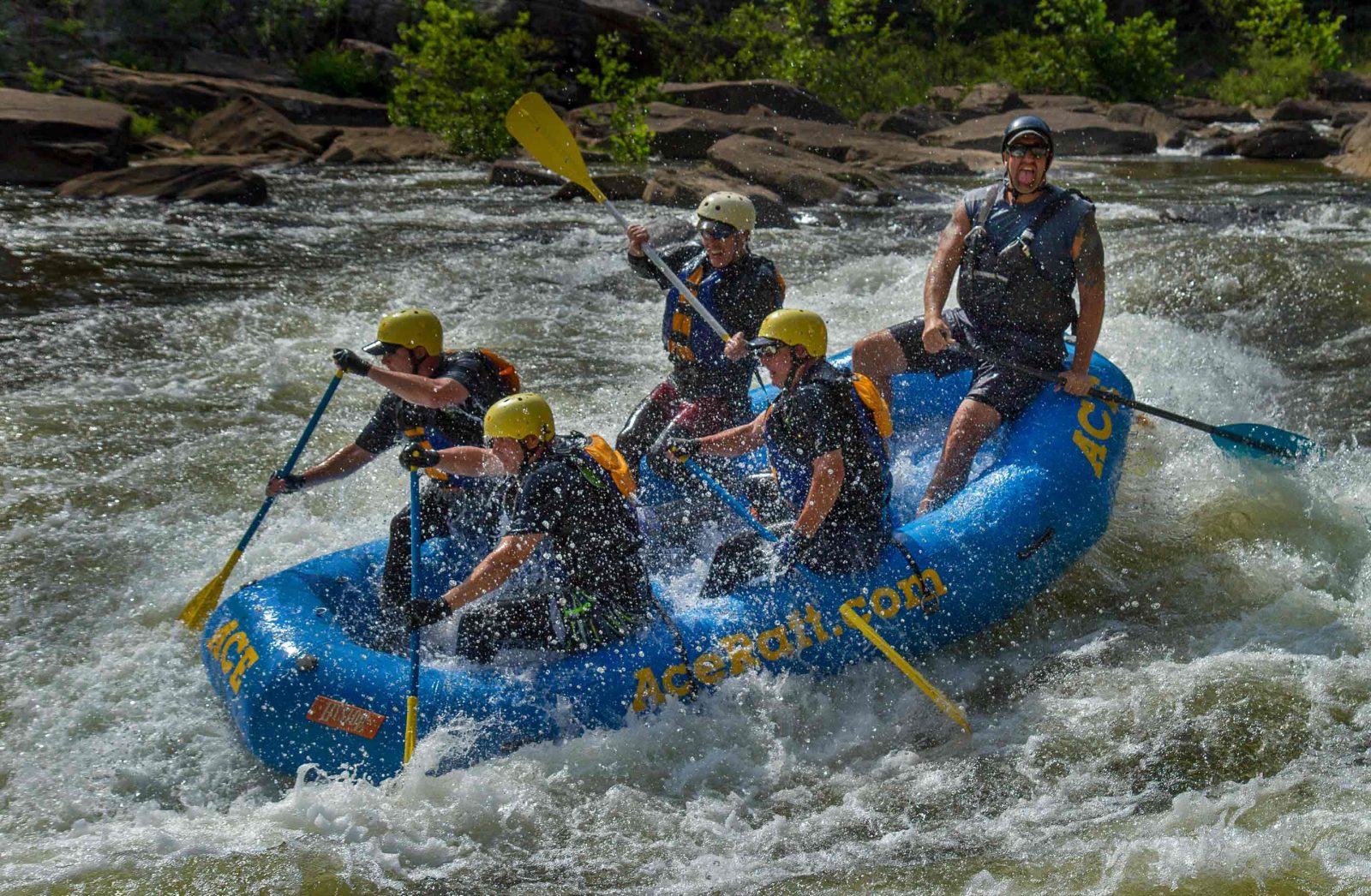 Fall Lower Gauley
Whitewater Rafting
Full Day
Meals(S): Complimentary Lunch
The Lower Gauley boasts 50 rapids total, ranging from class III-V. It's comparable to the Lower New but with twice the amount of rapids and guaranteed BIG water. This trip is great for beginners and experienced rafters alike!
Explore the rivers that we raft!
There's A River Trip For Everyone!
Explore the rivers that we raft here in West Virginia. Enjoy two sections of whitewater rafting on the Upper and Lower New River Gorge. In the Fall you can also join us for the challenging Upper Gauley River or the scenic Lower Gauley!
SHARE YOUR VACATION WITH US! TAG US AND USE #ACEVIBES...