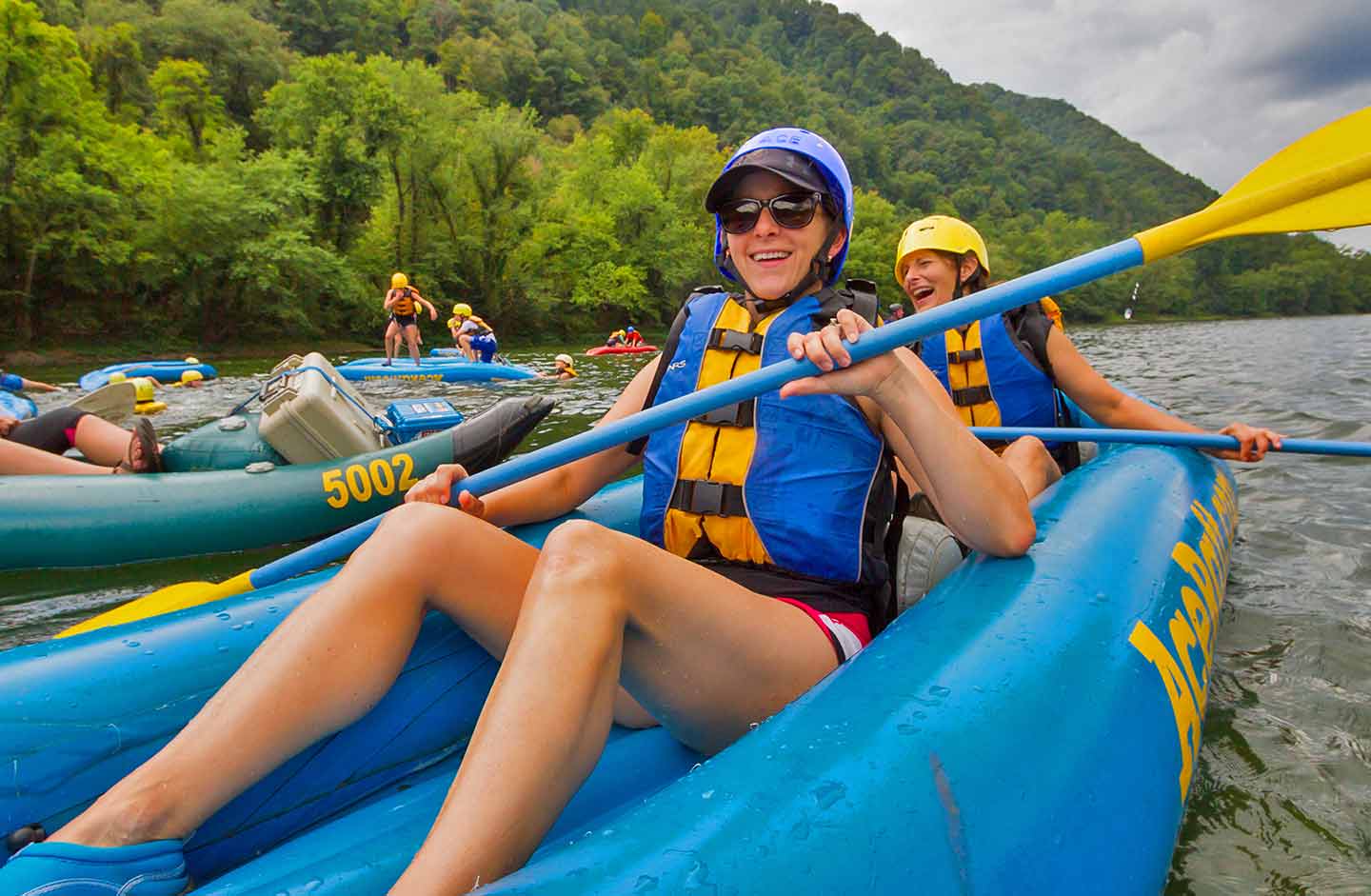 West Virginia Vacation Packages
Single Day Adventure Packages
Single Day Adventure Vacation Packages
Short on time, or just passing through? On a budget? You can still have a great vacation at ACE Adventure Resort with these custom built packages.
Explore Our West Virginia Vacation Packages
This Year, Vacation In West Virginia!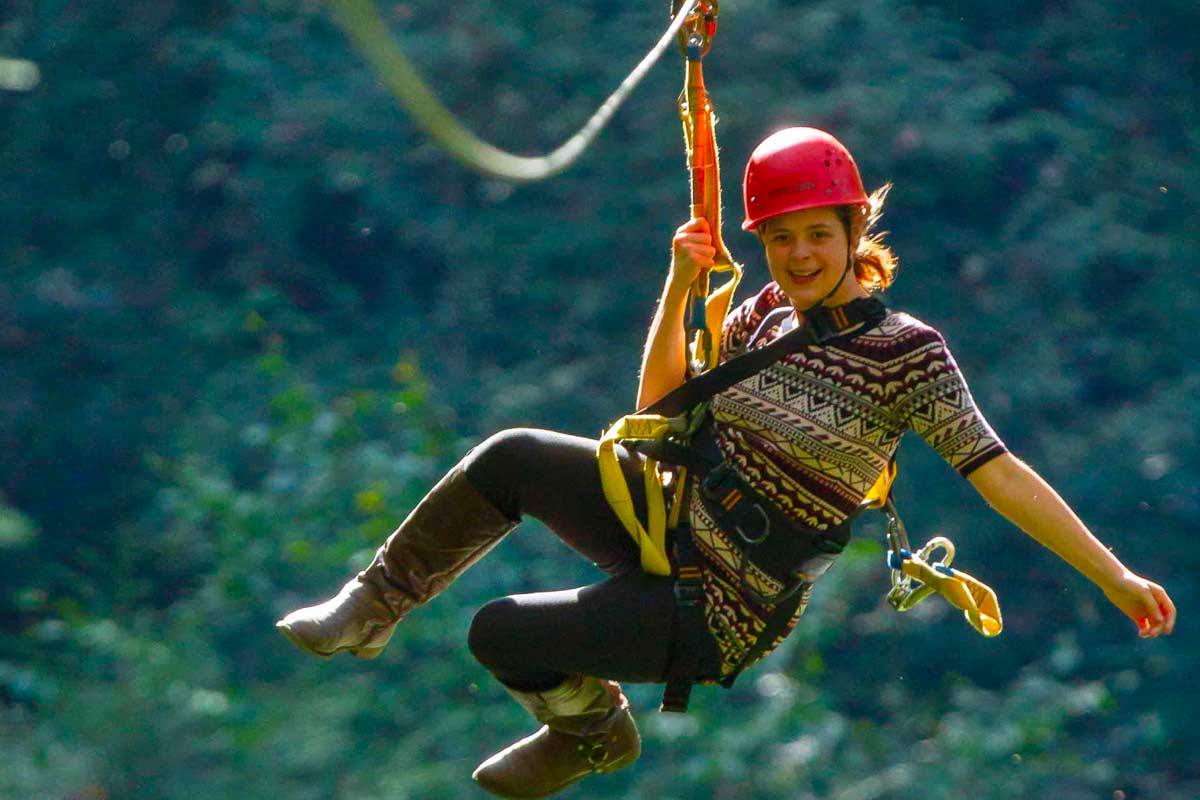 Single Day Adventure Packages With ACE Adventure Resort
Tight budget? Short on time? Dipping your toe in adventure vacations for the first time? Our single day packages help you to have the most adventure you can have in a day, without having to worry about planning for meals or cooking them yourself.
For families with kids as young as six, paddle the Upper New River Gorge in a raft or a duckie before returning to ACE to play at Wonderland Waterpark. This single day package includes breakfast, lunch, and dinner, an Upper New Trip, and a waterpark pass.
Or, for more adventurous groups, or those with kids who are 12 and up (9 if paddling in an oar rig), check out the Lower New River and Waterpark Package. You'll raft the Lower New River, and then get to play at Wonderland Waterpark. The best part? Since breakfast, lunch, and dinner are included, you won't have to worry about cooking after your adventures.
If you're visiting in the fall and rafting the Gauley, take the stress out of planning with a single day Upper or Lower Gauley package. Experience these world-class sections of the Gauley with breakfast, lunch, and dinner included.
Make your vacation planning easier with single day packages at ACE!