Upper New River Rafting
Kid Friendly Rafting In The New River Gorge
Choose An Upper New River Gorge River Trip Below
Upper New River Rafting
The Upper New River rafting is the perfect family rafting trip for children as young as 6 years old but still a fun and scenic float trip for all ages. Explore the upper river section of the New River Gorge National Park in West Virginia with its mountain lined scenery, occasional easy rapids with calm pools between, and abundant wild life. Bald eagles sightings are a regular!
About Rafting On The Upper New River Gorge
Upper New River Gorge Whitewater Rafting
We all have to start somewhere. When it's time for that first river trip, or, when you're just looking for a mellow day on the river, our Upper New River excursion is a perfect fit. It's got a little bit of whitewater, some classic experiences like jump rock, and a whole lot of fun on the river. And, at ACE, kids raft free*! 
* A child age 6-11 years old rafts free with each full paying adult.
Try our most popular kid-friendly rafting trip!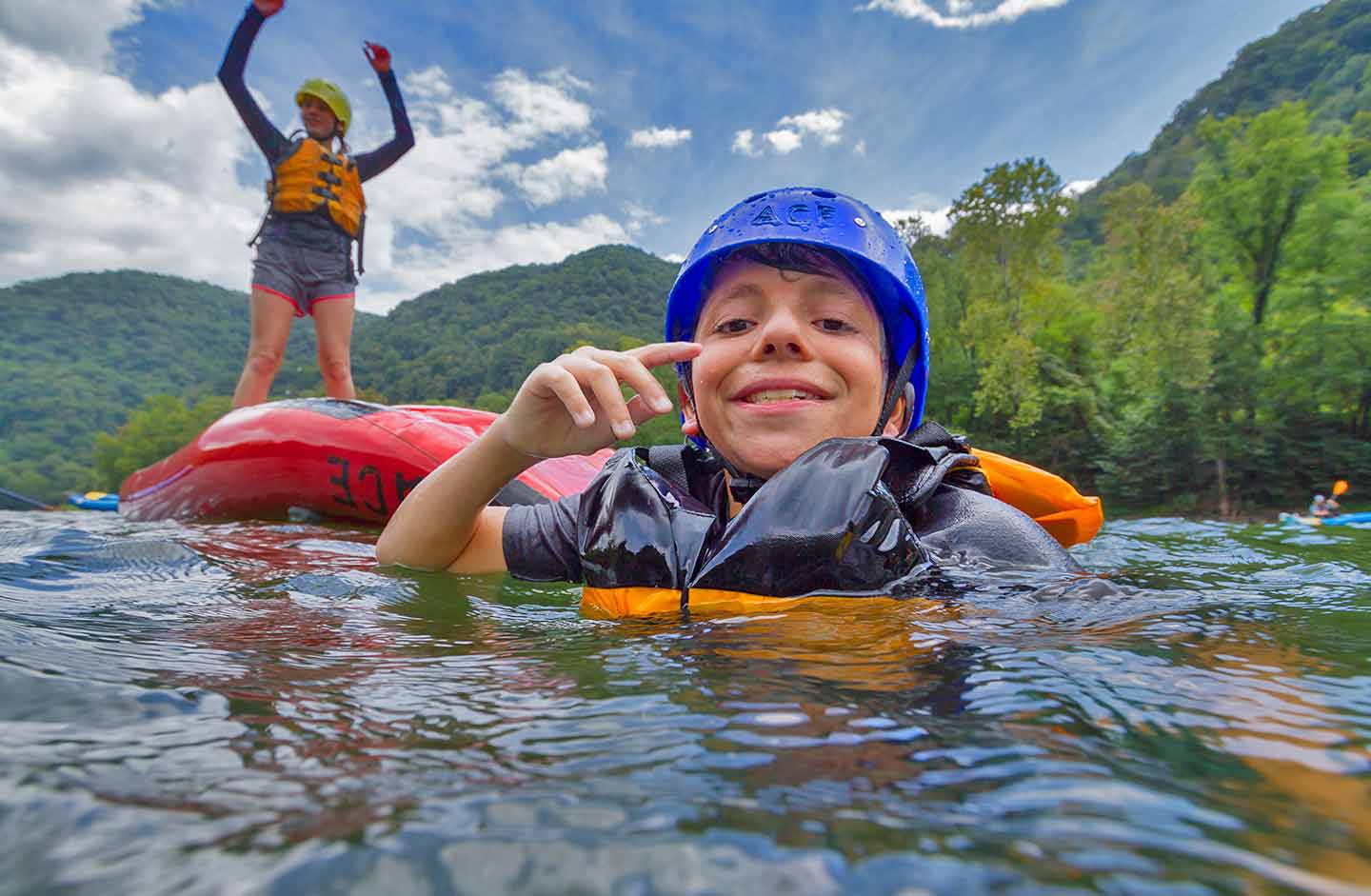 Upper New River Gorge
Whitewater Rafting
Full Day
Introduce your kids to something new this summer, or begin a new family tradition on an Upper New River rafting trip. For families with kiddos as young as 6, the Upper New River is the perfect beginner-friendly whitewater rafting trip.
Explore the rivers that we raft!
There's A River Trip For Everyone!
Explore the rivers that we raft here in West Virginia. Enjoy two sections of
white water rafting
on the
Upper
and Lower New River Gorge. In the Fall you can also join us for the challenging Upper Gauley River or the scenic Lower Gauley River!
SHARE YOUR VACATION WITH US! TAG US AND USE #ACEVIBES...