ACE Adventure Groups
Girl Scout Activities At ACE Adventure Resort
Adventure For Girl Scouts
GIRL Fest is Back for 2023!
Looking for info on GIRL Fest 2023? Since 2019, ACE has hosted Girl Scouts from around the world at GIRL Fest a Girl Scout gathering celebrating all the amazing things and exciting adventures that Girl Scouting offers its members! This year's slots have already booked up by hundreds of Girl Scouts -BUT- you and your troop can still join the fun throughout the summer at ACE and create your own GIRL Fest! Find out more below or call 800-787-3982 and ask for Group Sales!
Girl Scouting At ACE Adventure Resort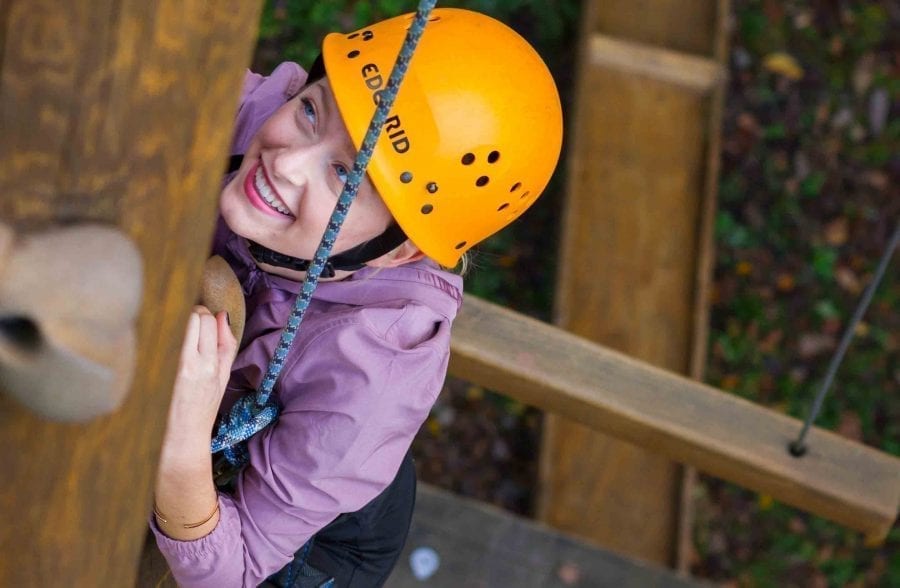 At ACE we know girls can do anything, especially when they work together. And, when girls work together in the outdoors, there is nothing that they can't accomplish. That's why we have always been a strong partner and supporter of The Girl Scouts. In 2019, ACE hosted the first annual GIRL Fest event, where girls from 22 states joined together for 4 days of adventure in West Virginia. Individual troops choose ACE as a destination for badge work, STEM activities, and as a way to have FUN together in the outdoors.
Learn more about all the amazing activities ACE provides for Girl Scouts!
Plus, we'll make your adventure easy with: 
Adjusted non-profit pricing
Preparing some, or all, meals
Lodging or camping
Professional guides & staff
Merit badge counselors
Well maintained equipment
Your group's safety is ACE's first priority
Great Activities
With dozens of activities at ACE, Girl Scouts can play like a girl by ziplining, mountain biking, stand-up paddleboarding, lake kayaking, rock climbing, paintball, or whitewater rafting.
Or, Check out our Alpine Tower or Mud Obstacle Course for the most fun teambuilding activities that you can dream of. Girls will work together to challenge each other and themselves to problem solve. And trust us, they'll be smiling big too!
STEM
ACE is proud to offer STEM programs so that Girl Scouts can learn in the coolest classroom ever, the outdoors! At ACE, we know that hands-on learning keeps things fun, and we're lucky to be able to show Girl Scout's our classroom every day. Experience hydrology through whitewater rafting, explore ecology through the diverse Appalachian ecosystem, and discover geology all at ACE!
New for 2019, ACE offers a STEM Waterpark program so Girl Scouts can learn about principles of mathematics and physics that make Wonderland Waterpark operate!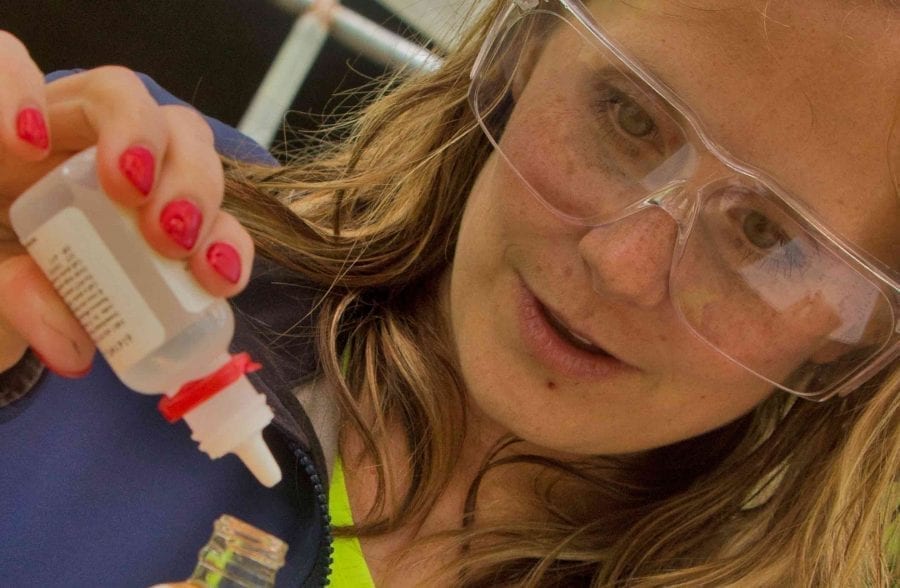 Wonderland Waterpark
Spend a day or half-day playing at the most awesome waterpark ever! The 5-acre spring-fed Wonderland Waterpark is full of bouncy fun for kids of all ages (including and especially adults!). Girl Scouts will bounce, slide, zip, and play their way to a day that they will never forget.
Group Amenities
ACE is made for groups. With group lodging options ranging from rustic camping to luxury cabins, we can help your Girl Scout Troop find the best lodging option to suit your needs. If roughing it isn't your speed, cabin tents and bunkhouse provide a great middle-ground option between camping and cabins.
You won't have to worry about cooking while you're at ACE. Let ACE do the cooking and prebook your group's dining. Special pricing is available for groups.
ACE's 1,500 acres are the home to miles of hiking and biking trails that your Girl Scouts can use for free! Grab a trail map from our Welcome Center, and hit the trails on your own. Rent a bike from us or bring your own and explore on two wheels, or lace up your hiking boots and see the sights on your own two feet.
More to love for Girl Scouts at ACE: a spacious meeting room to rent, or our entire festival grounds!
Waterpark Passes
Whitewater Rafting Trips For Groups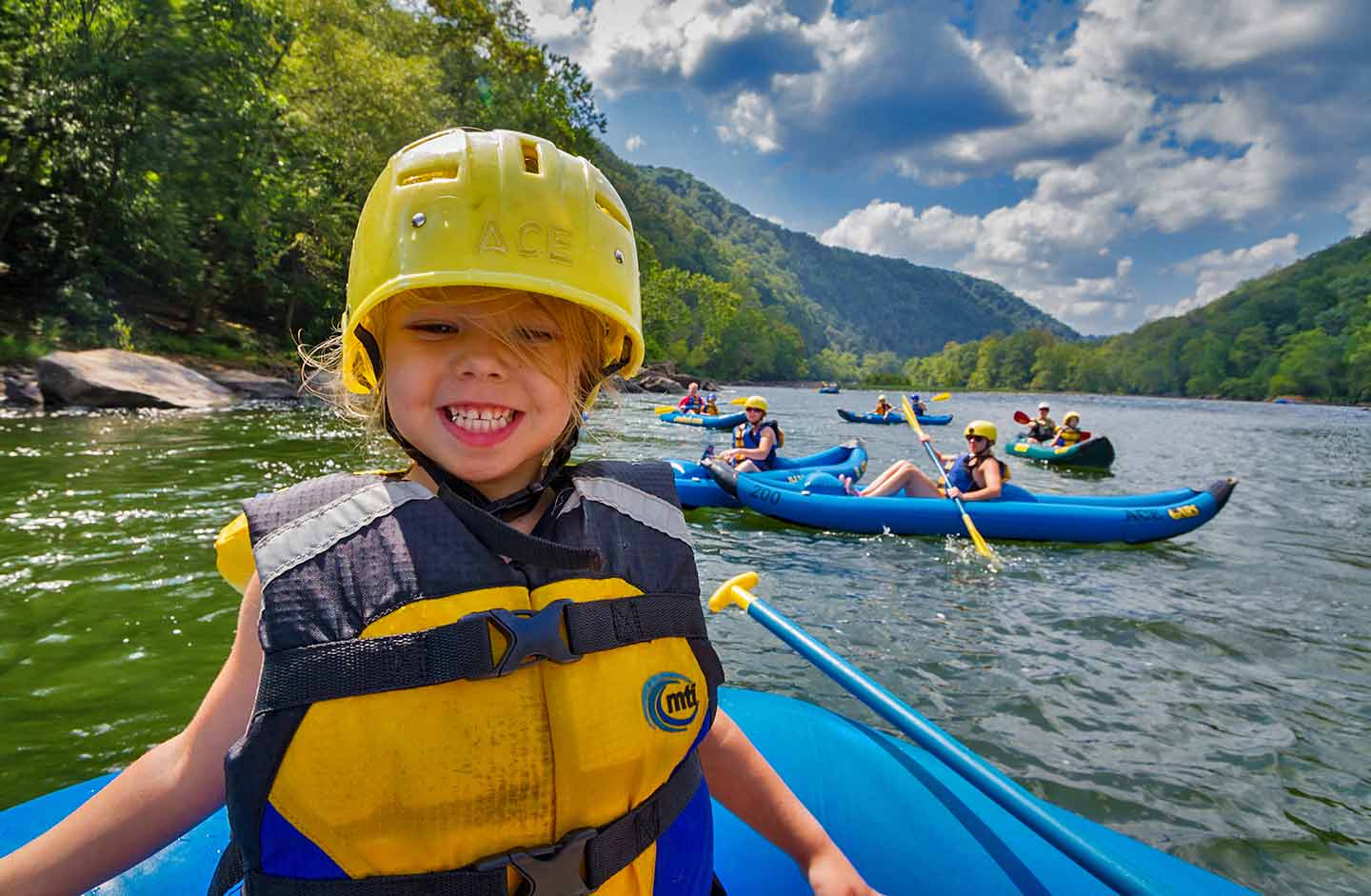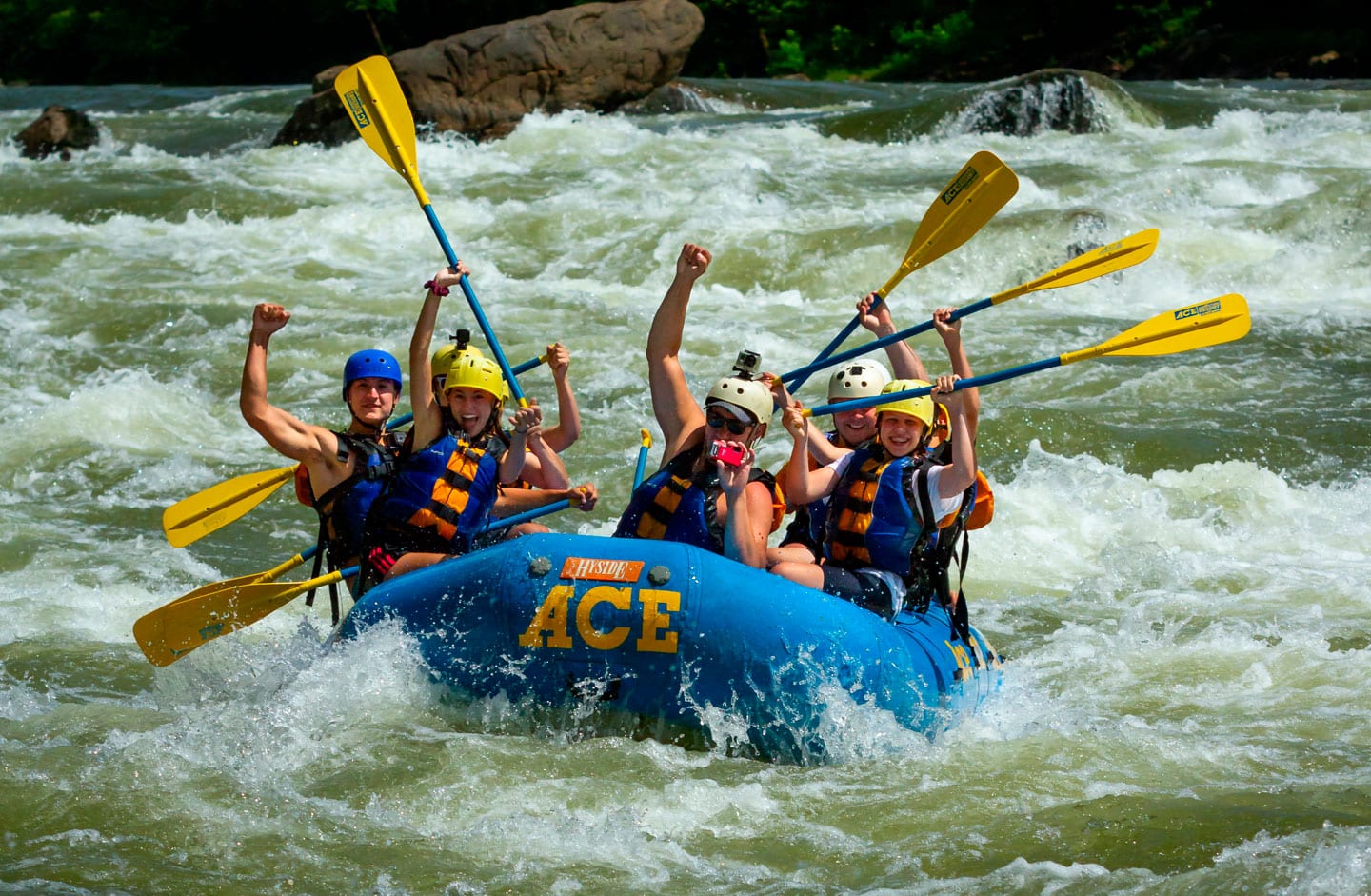 Popular Guided Activities For Girl Scouts
Group Lodging And Amenities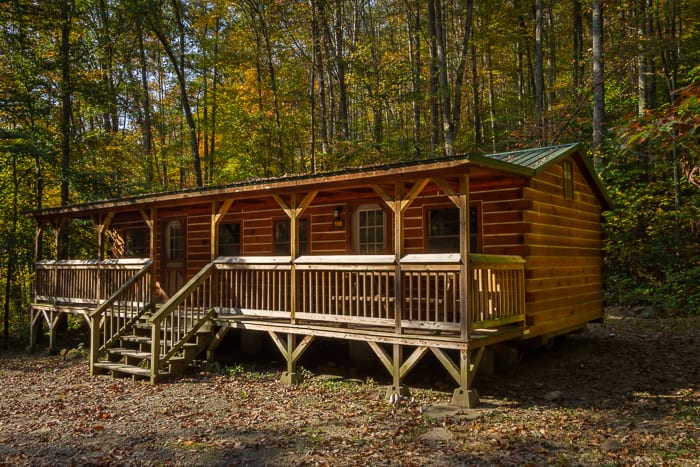 Group Lodging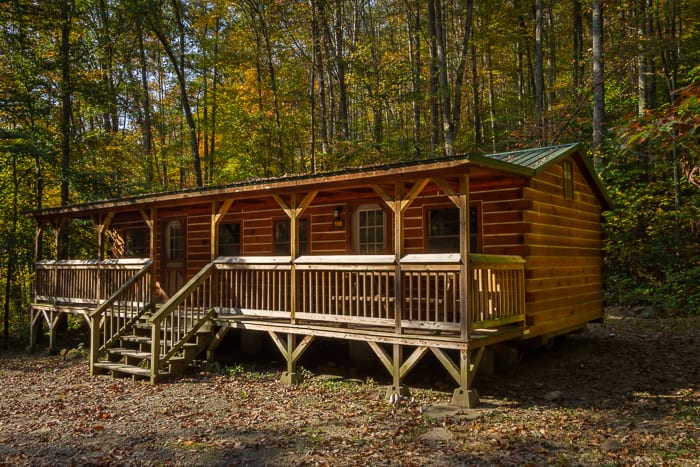 Cost-Effective Lodging For Groups
It doesn't matter if your youth-based group is seeking a back-to-nature experience or you seek a roof over your heads with a budget ACE has a budget-minded group lodging solution to explore. PLUS if you want to stay in luxury we have several large  log homes to suit that desire!
Call 800.787.3982 for more info and to speak to a real, live Group Reservation Specialists!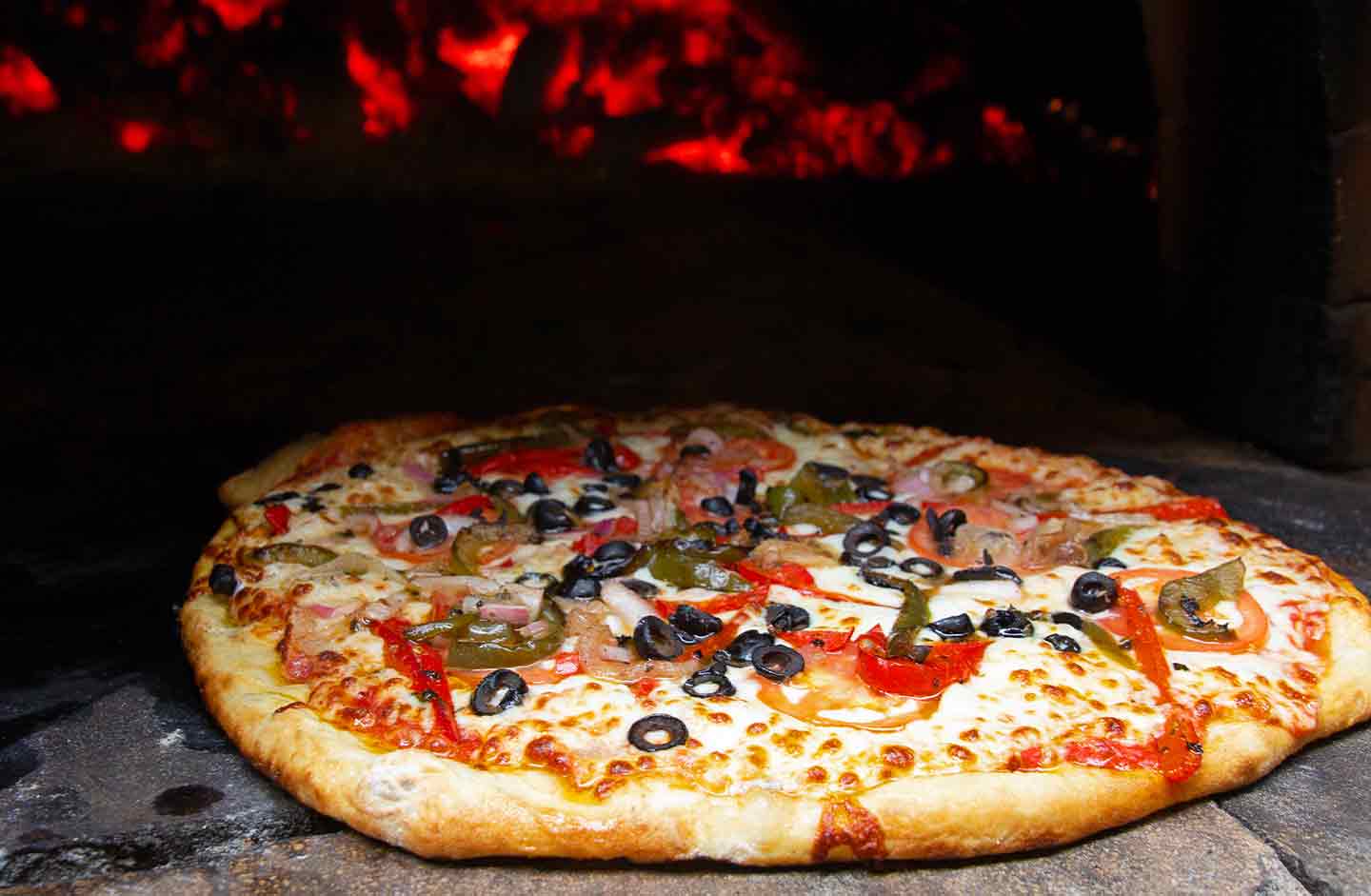 Group Dining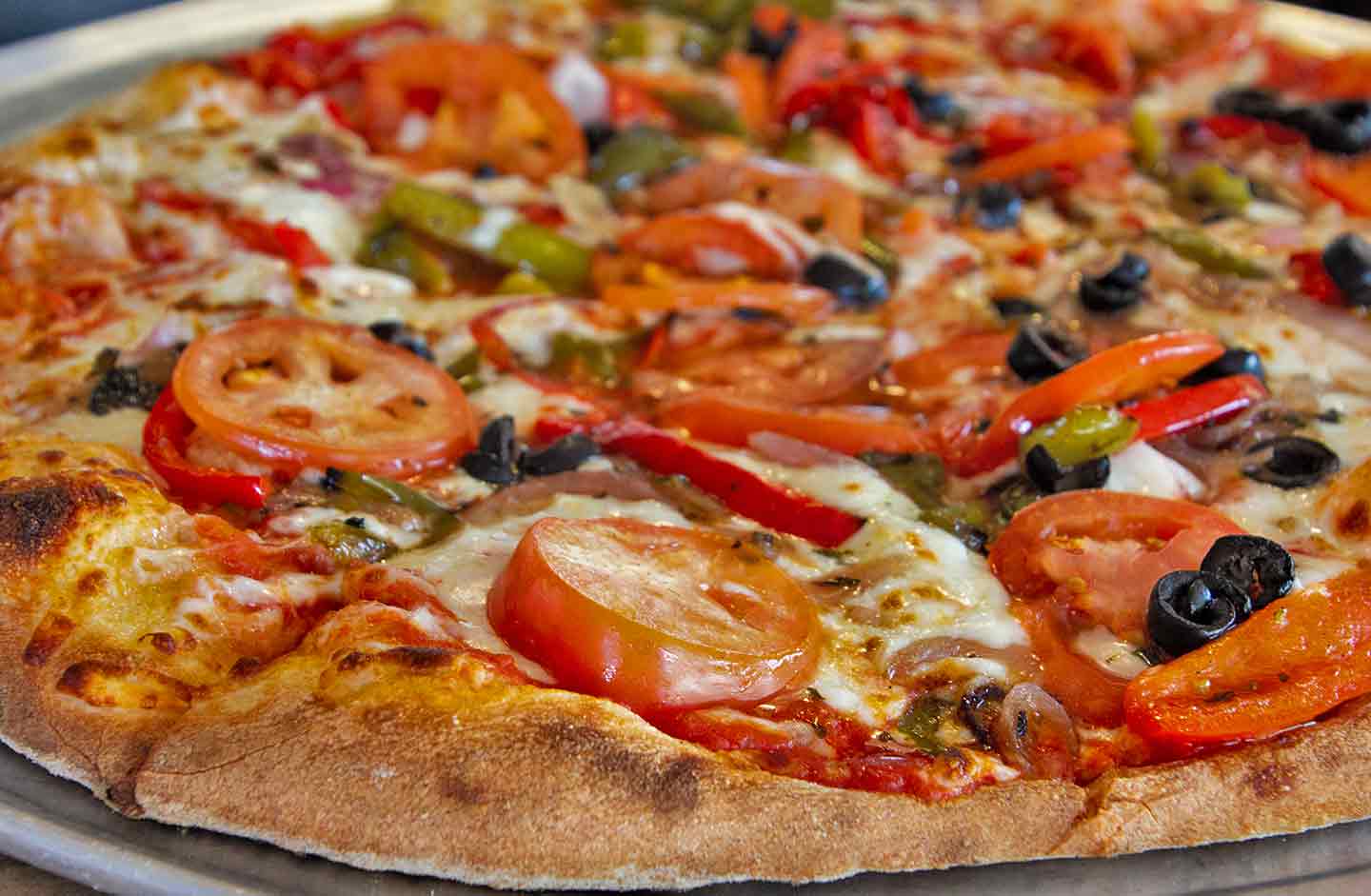 Affordable Group Dining Options
Everybody has to eat… and in this case, ALOT of hungry mouthes need to eat.  No problem! ACE's Culinary Team has group solutions to keep everybody fed, energized for adventure and happy. Plus, we're happy to work with special dietary needs… just reach out to discuss!
Call 800.787.3982 for more info and to speak to a real, live Group Reservation Specialists!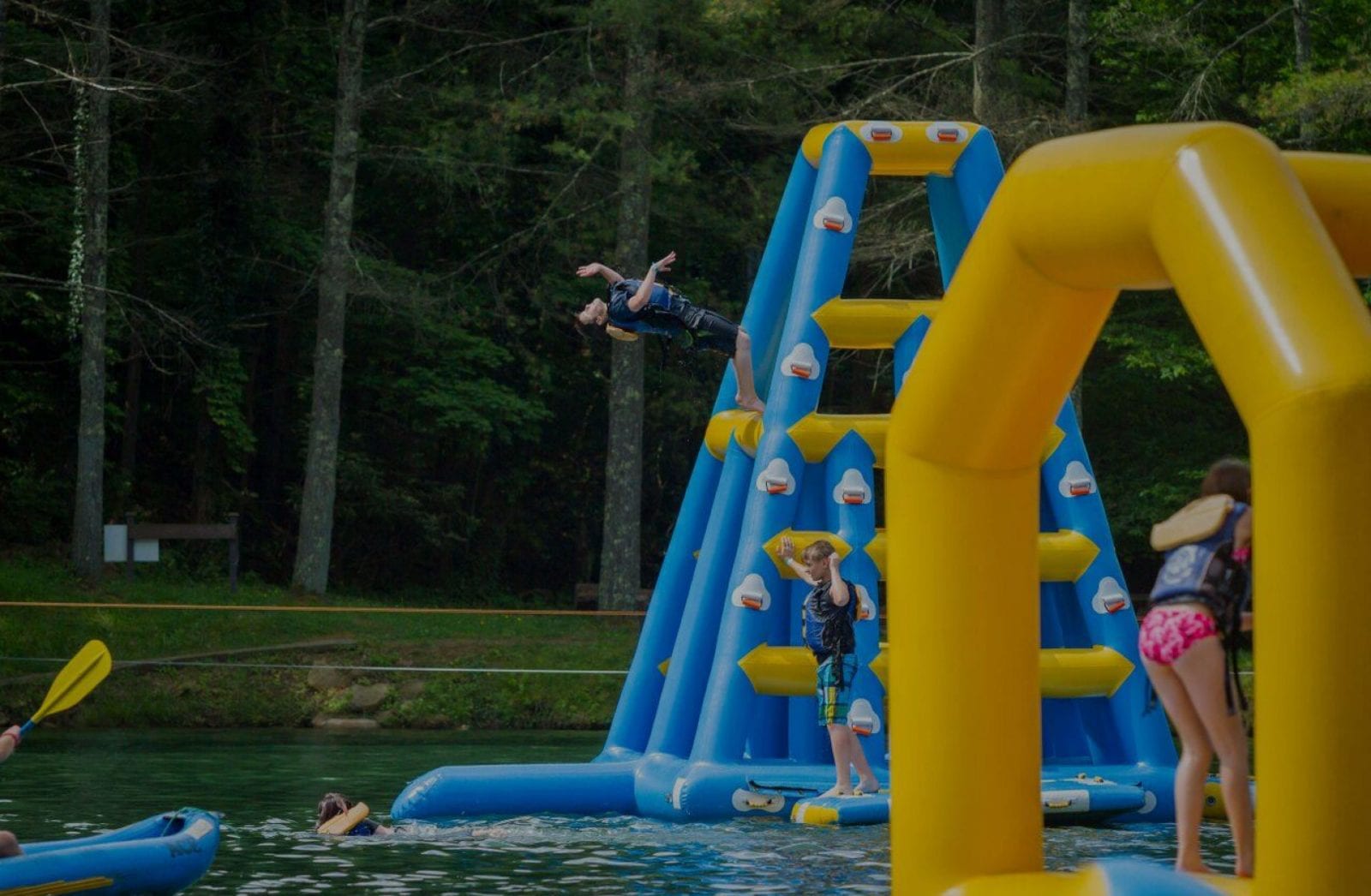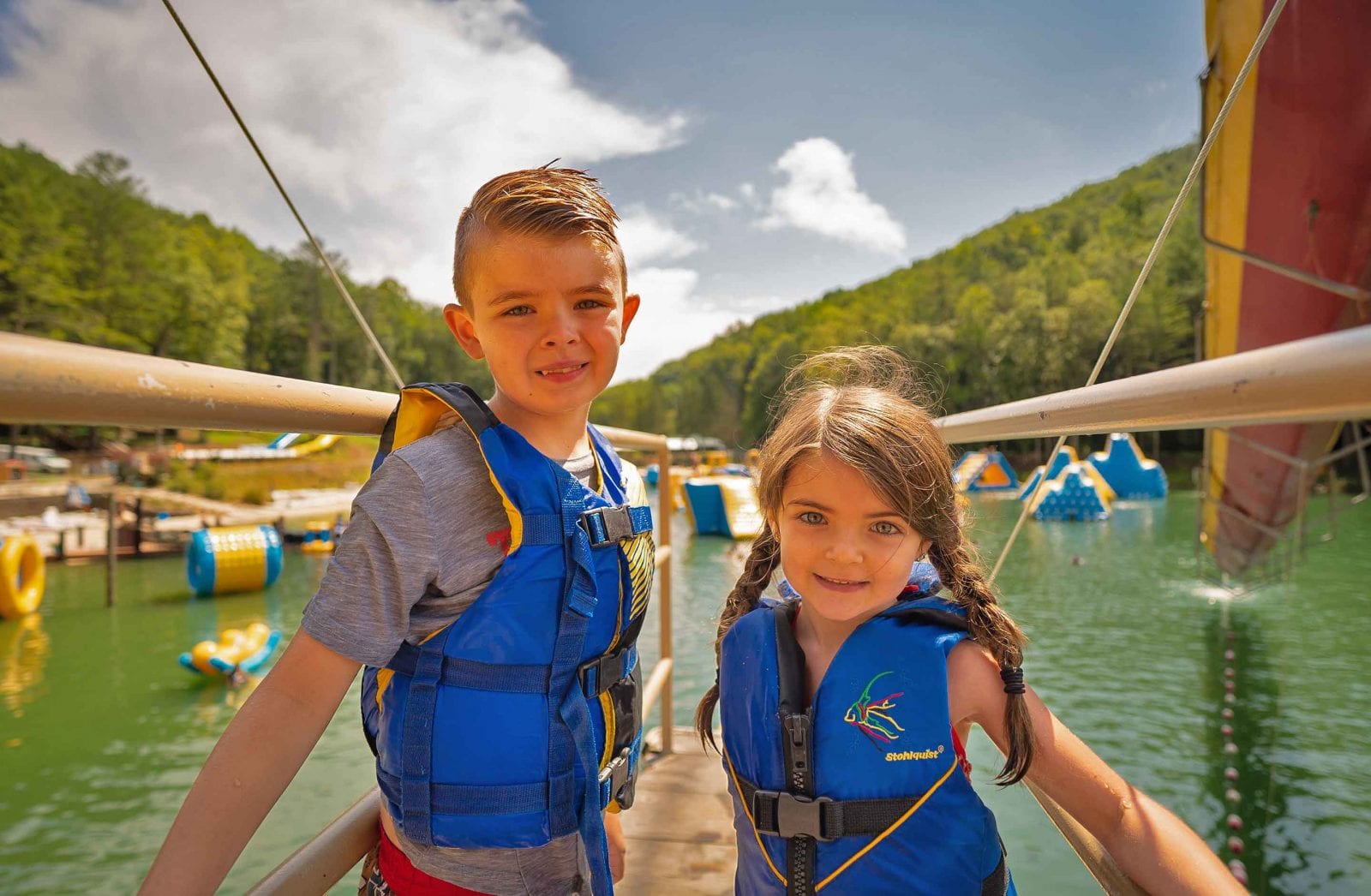 Oh… And We Have A Waterpark!
What's better than a day on the river, or climbing the cliffs of the New River  Gorge? How about splashing down for some unscripted fun with waterslides, the famous blob, a zipline and more? Maybe you should just kick your feet up with a cool beverage on the patio and watch your group enjoy the 5 acre, spring-fed waterpark. It's up to  you!
Call 800.787.3982 for more info and to speak to a real, live Group Reservation Specialists!
ACE Adventure  Groups
Whitewater rafting might just be the original team-building, outdoor adventure.  If not, it's the best. ACE Adventure  Resort has been taking people rafting for nearly 40 years.  More importantly, we've been helping folks have fun, outside,  on their vacations for 4 decades. Let us share that same, high quality  experience with  your group this year!
Call 800.787.3982 for more info and speak to a real, live person!
Groups Love ACE Adventure Resort
Your group will experience a world of adventure, and fun, in one place with an ACE getaway!