ACE Adventure Groups
Faith-based Youth Organizations
Adventure For Faith Based Youth Organizations
Faith Based Youth Organizations At ACE Adventure Resort
ACE has been taking faith-based groups, including adult and youth groups, on adventures in Southern West Virginia for over 40 years! Whether you're visiting for a day or a week, our 1,500 acre mountain home will welcome you and your group to West Virginia to see the beauty of our region. With camping, bunkhouses, food options, and meeting space available, you can stay at our spacious resort and have services and meetings right on site. Check out everything that ACE Adventure Resort has available to make your trip to the New River Gorge Region as fun as possible!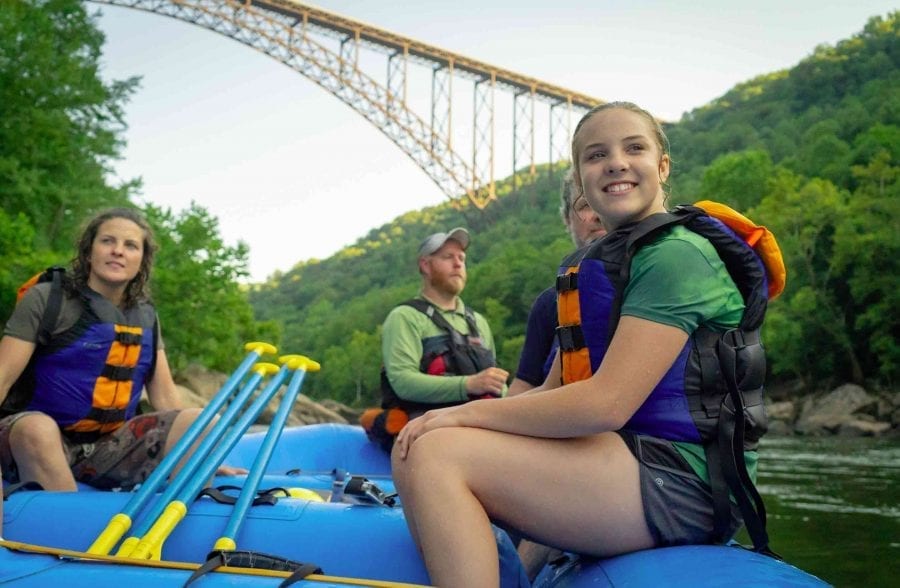 Great Activities for Youth Groups
ACE is proud to host over a dozen activities right on site! Zipline on the only zipline course with views of the New River Gorge, mountain bike, rock climb, play paintball, and so much more! Check out one of our teambuilding trips, like the Alpine Tower and Mud Obstacle course, to bring your group a little bit closer. Or, take on a whitewater rafting trip. With half and full day options available on most of our trips, we can find the perfect trip to suit your faith based youth organization's time constraints. We welcome all faiths and beliefs and ACE!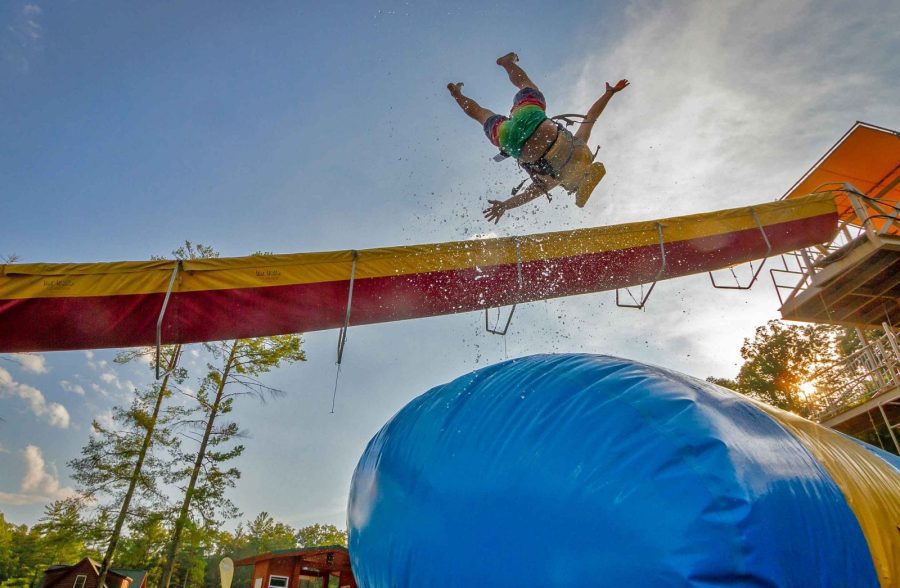 Wonderland Waterpark
Play your way at Wonderland Waterpark! Many groups who are just visiting for a day, including local church youth groups, choose to spend the day playing at Wonderland Waterpark! This 5-acre spring fed lake is a playground like no other. Bounce across the lake on one of the dozens of inflatable obstacles. Then, blob your friends as high as you can! Zipline into the lake, and try out one of the waterslides. If you want to stay dry, a playground for smaller kiddos is available, as well as beach volleyball, giant chess, and plenty of chairs to relax on. Groups can easily spend a whole day at the lake, but half-day passes are also available!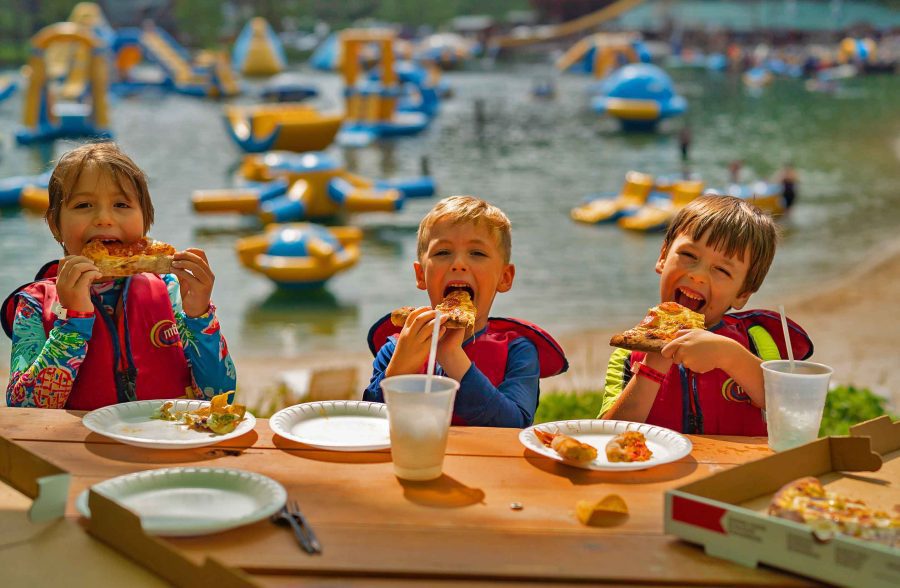 Host a Concert or Service for your Faith Based Youth Organization
Need event space? We have that, too! At the top of ACE's property, you'll find our spacious campground, which we've appropriately named "Mountaintop Campground". You'll also find our event space. With room for over 2,000 people, this event space and concert venue can host groups of all sizes. Rent this space for services, or host a concert right here! Bathrooms and electrical hookups are available, and we can customize this space for your group-including serving meals in this area. Rent the whole area, including the surrounding campsites, and you can host your group's summer camp or church camp here!
Group Amenities
ACE knows groups. We have hosted numerous camps and getaways for faith-based youth organizations, church, scout groups, and more for over 40 years. That's why we have made sure that ACE provides the amenities that your group is looking for. Camp under the stars at our Mountaintop Campground, or stay in our bunkhouses! Cabins are also available. Our award winning eatery can provide you with breakfast, lunch, and dinner-no matter your budget. Rent our huge event space, or our smaller meeting room to host your services, meetings, or even a concert. We have something for all ages at ACE Adventure Resort. Join us to have a getaway to remember!
Waterpark Passes
Whitewater Rafting Trips For Groups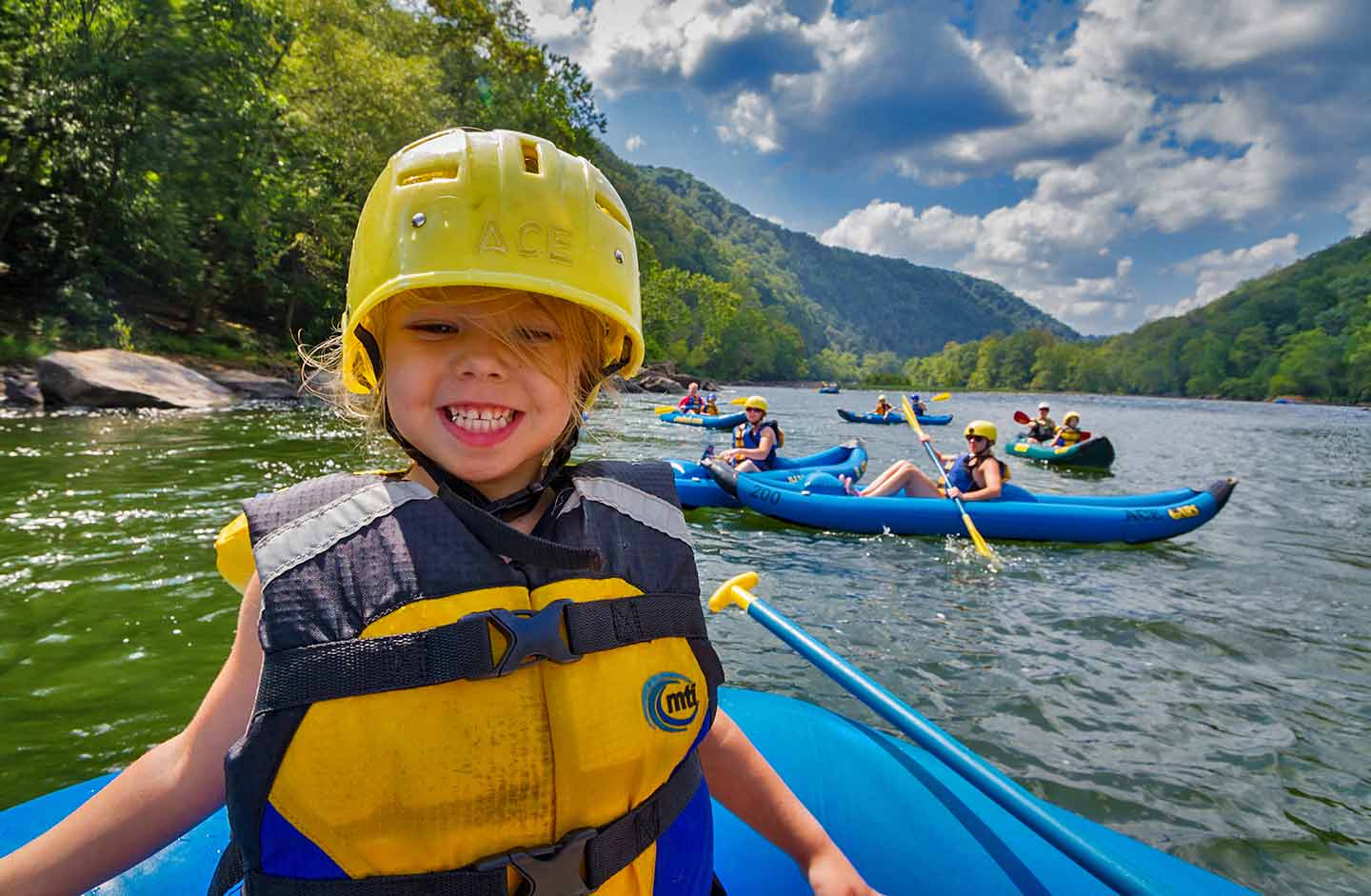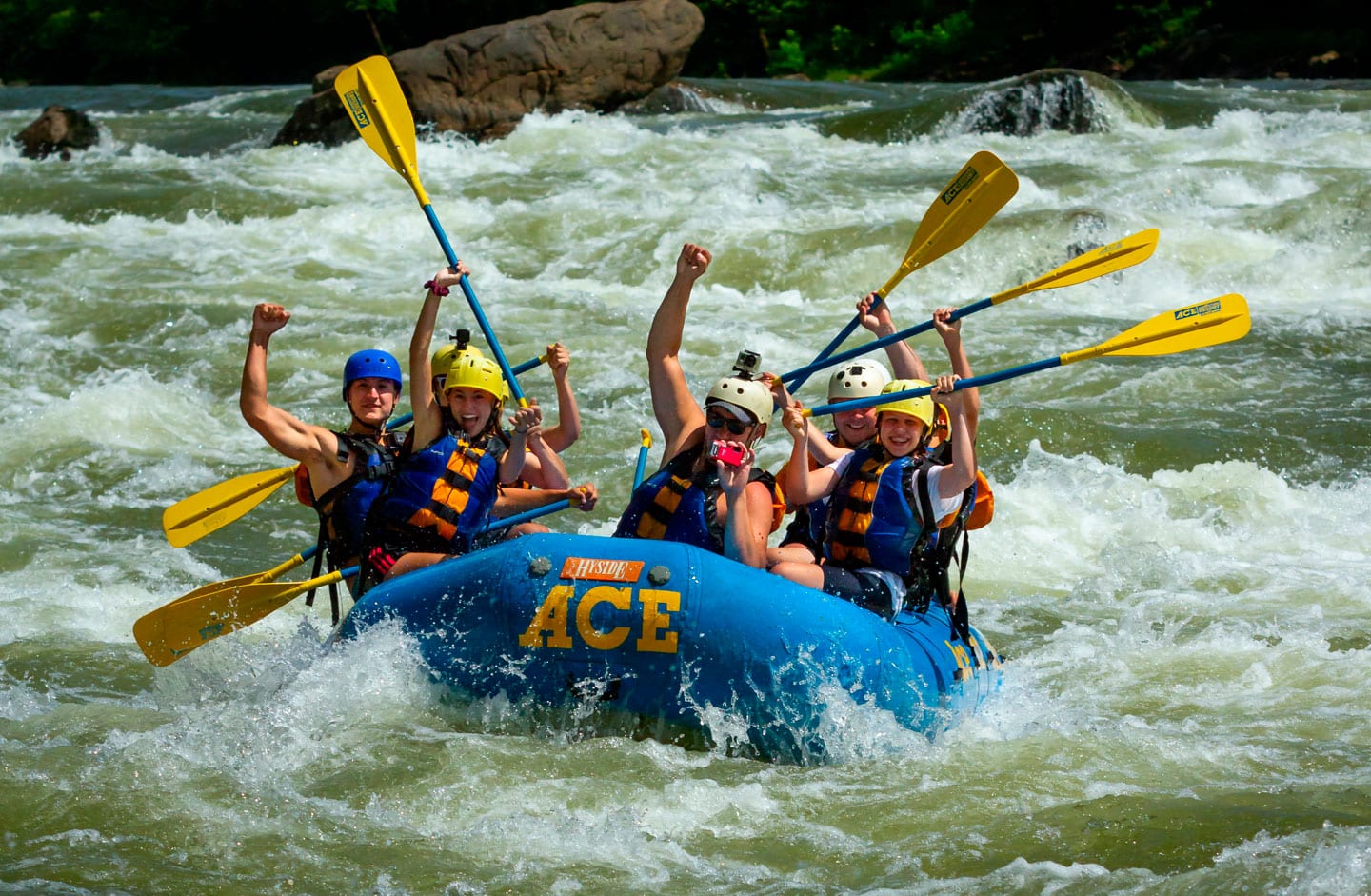 Popular Guided Activities For Faith-Based Youth Groups
Group Lodging And Amenities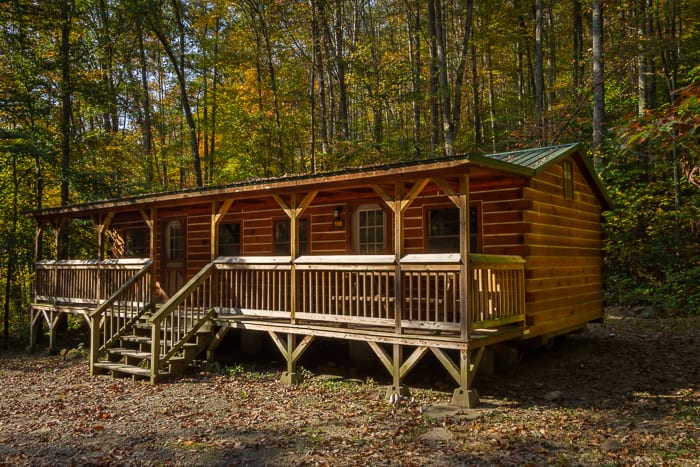 Group Lodging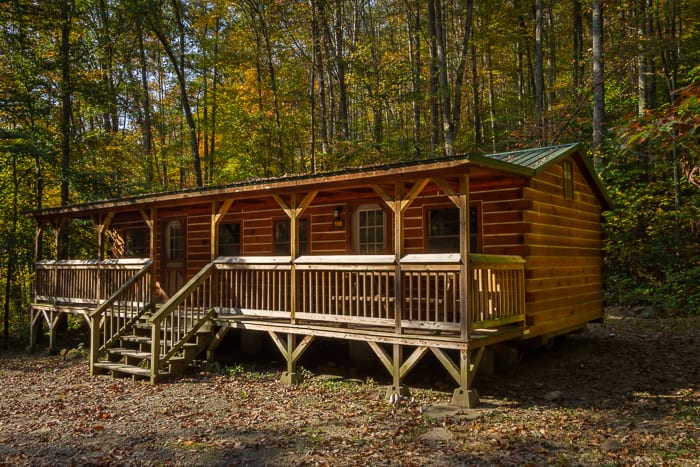 Cost-Effective Lodging For Groups
It doesn't matter if your youth-based group is seeking a back-to-nature experience or you seek a roof over your heads with a budget ACE has a budget-minded group lodging solution to explore. PLUS if you want to stay in luxury we have several large  log homes to suit that desire!
Call 800.787.3982 for more info and to speak to a real, live Group Reservation Specialists!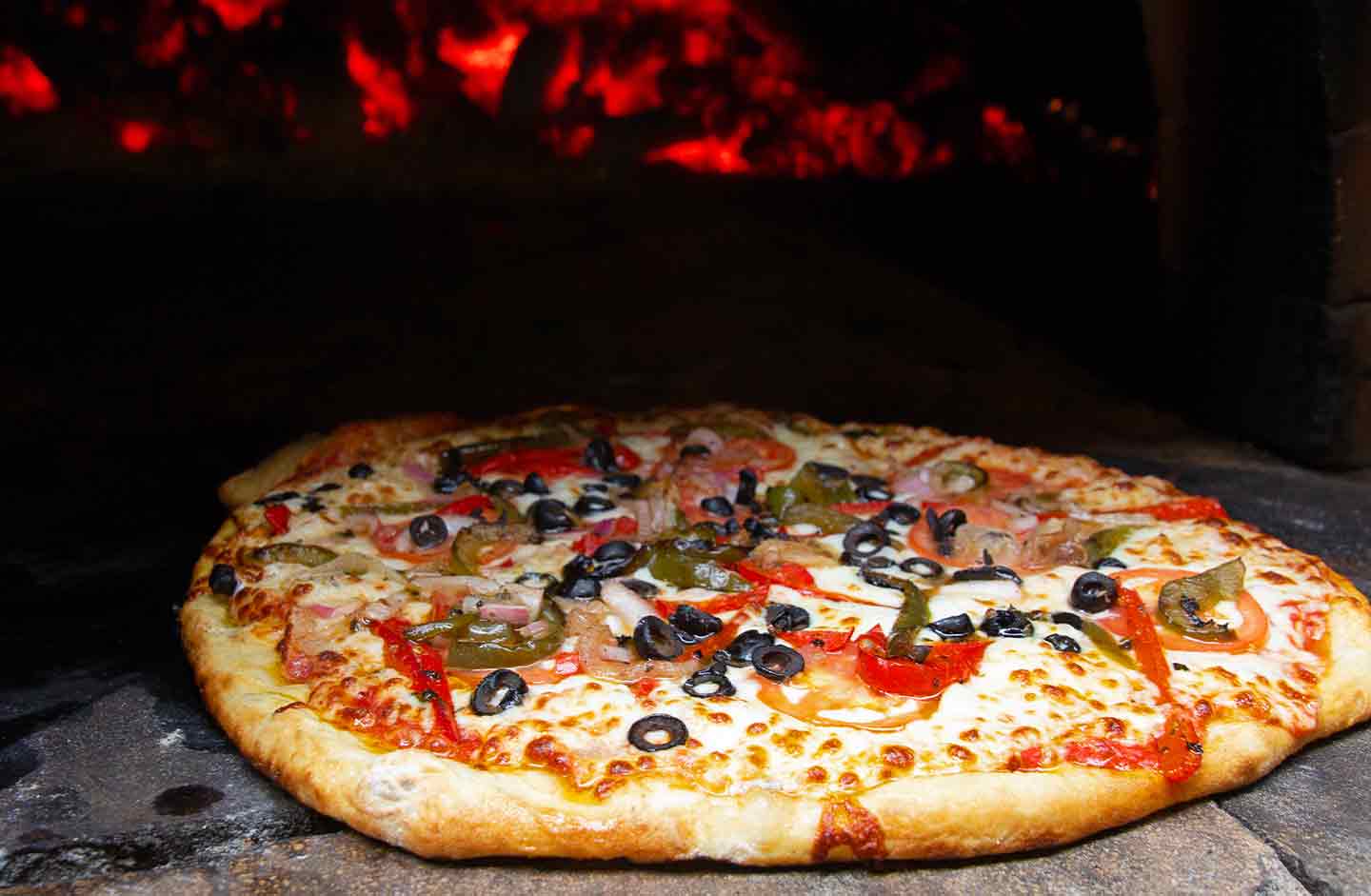 Group Dining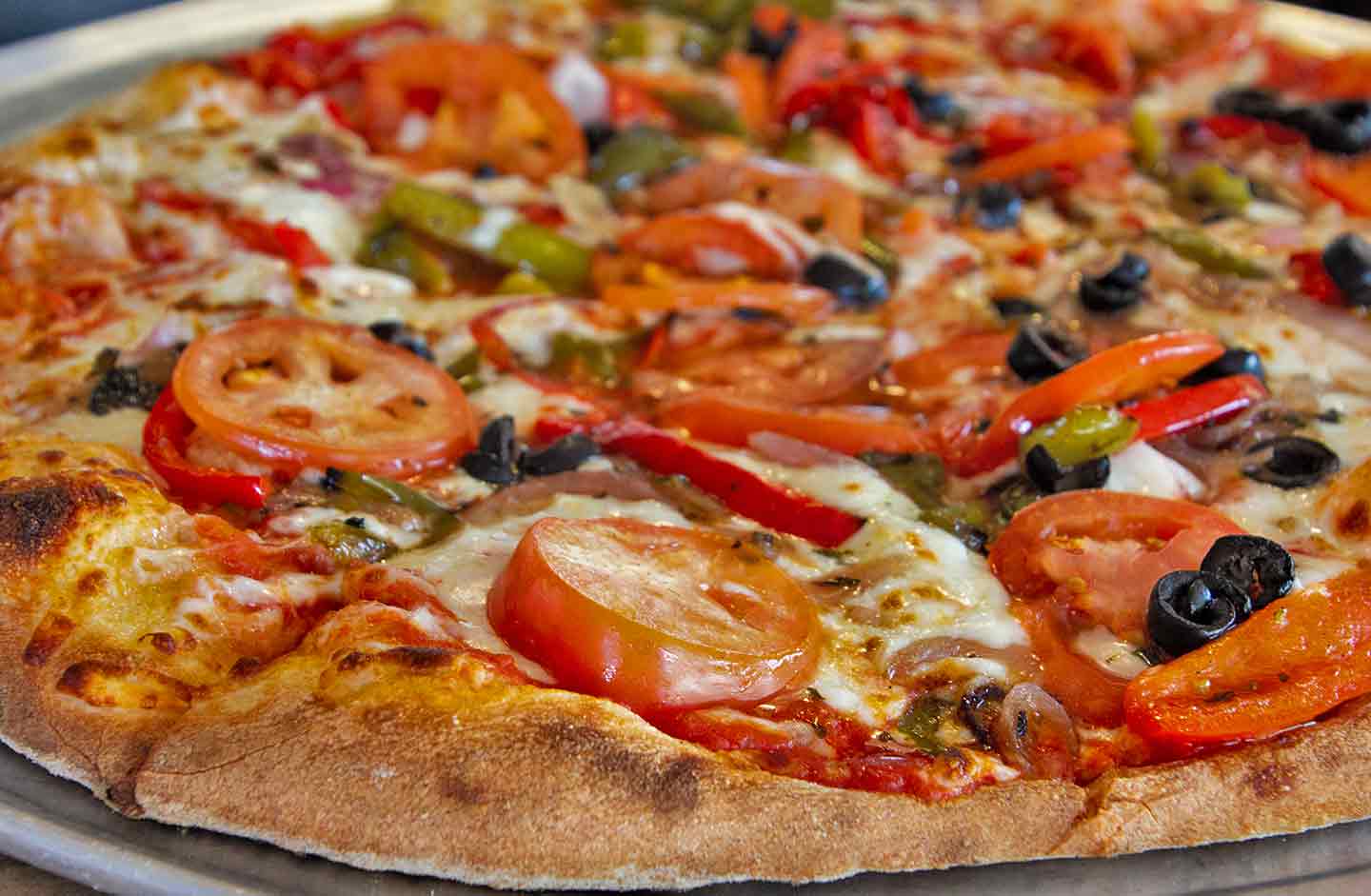 Affordable Group Dining Options
Everybody has to eat… and in this case, ALOT of hungry mouthes need to eat.  No problem! ACE's Culinary Team has group solutions to keep everybody fed, energized for adventure and happy. Plus, we're happy to work with special dietary needs… just reach out to discuss!
Call 800.787.3982 for more info and to speak to a real, live Group Reservation Specialists!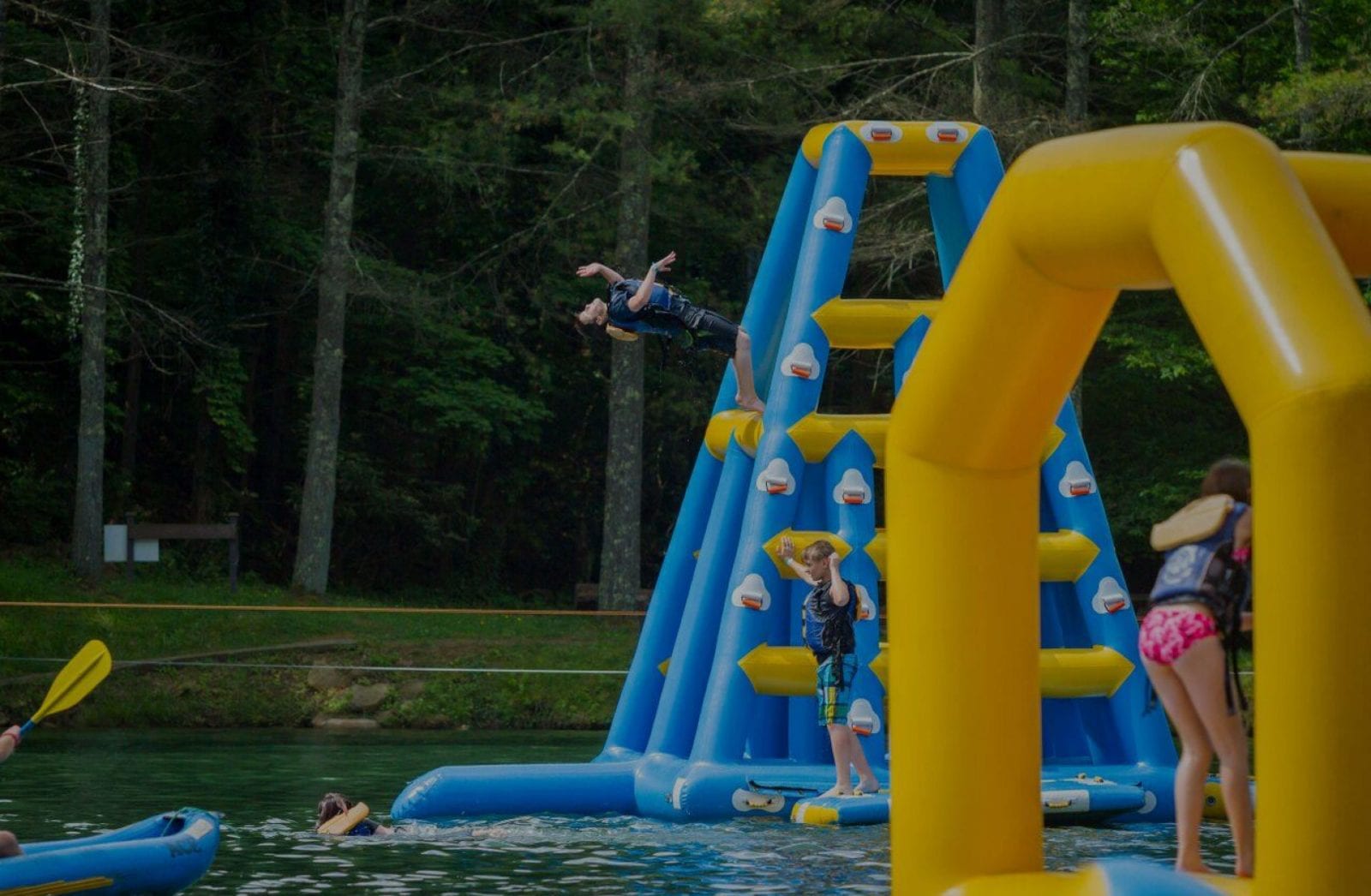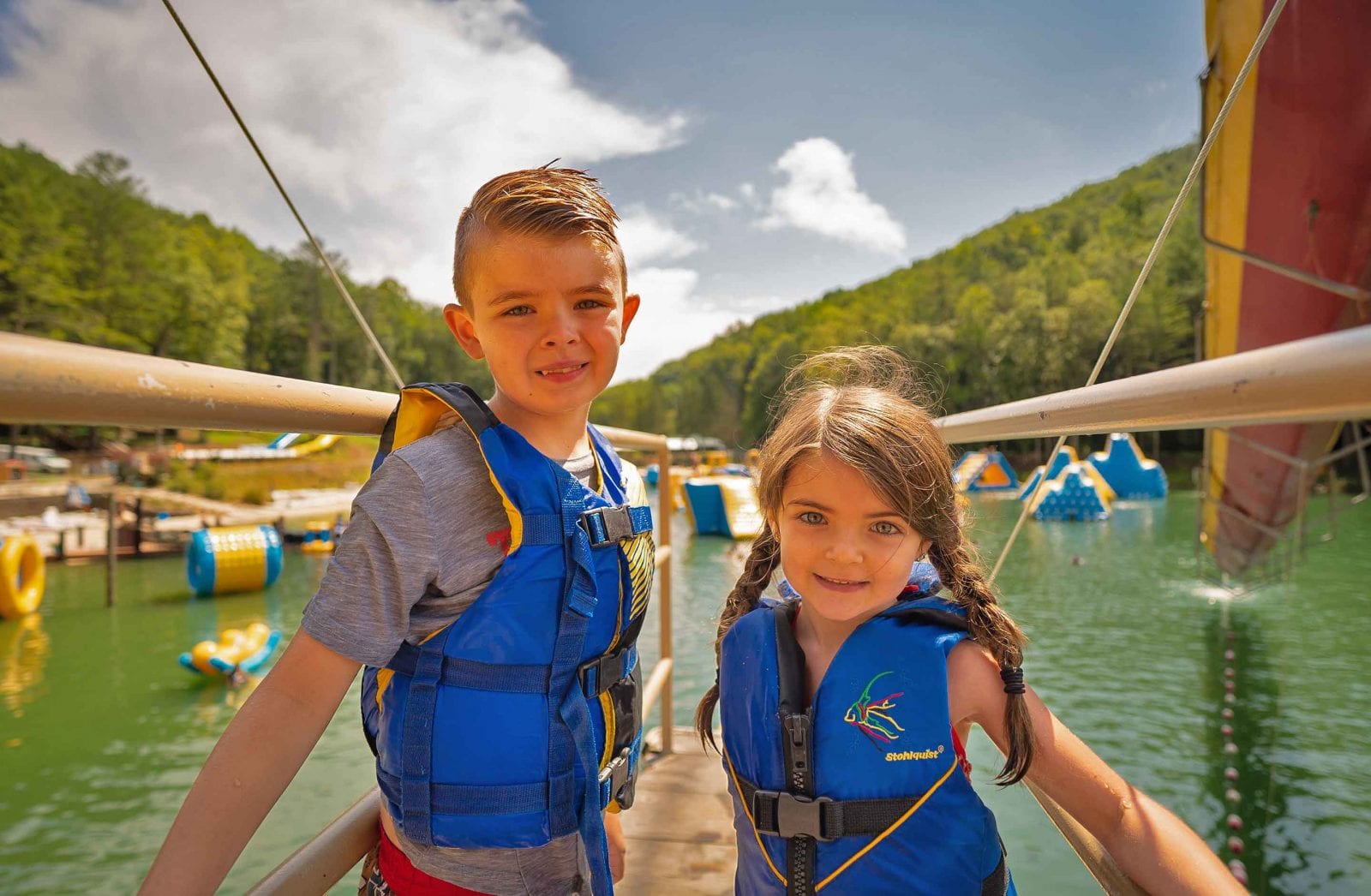 Oh… And We Have A Waterpark!
What's better than a day on the river, or climbing the cliffs of the New River  Gorge? How about splashing down for some unscripted fun with waterslides, the famous blob, a zipline and more? Maybe you should just kick your feet up with a cool beverage on the patio and watch your group enjoy the 5 acre, spring-fed waterpark. It's up to  you!
Call 800.787.3982 for more info and to speak to a real, live Group Reservation Specialists!
ACE Adventure  Groups
Whitewater rafting might just be the original team-building, outdoor adventure.  If not, it's the best. ACE Adventure  Resort has been taking people rafting for nearly 40 years.  More importantly, we've been helping folks have fun, outside,  on their vacations for 4 decades. Let us share that same, high quality  experience with  your group this year!
Call 800.787.3982 for more info and speak to a real, live person!
Groups Love ACE Adventure Resort
Your group will experience a world of adventure, and fun, in one place with an ACE getaway!