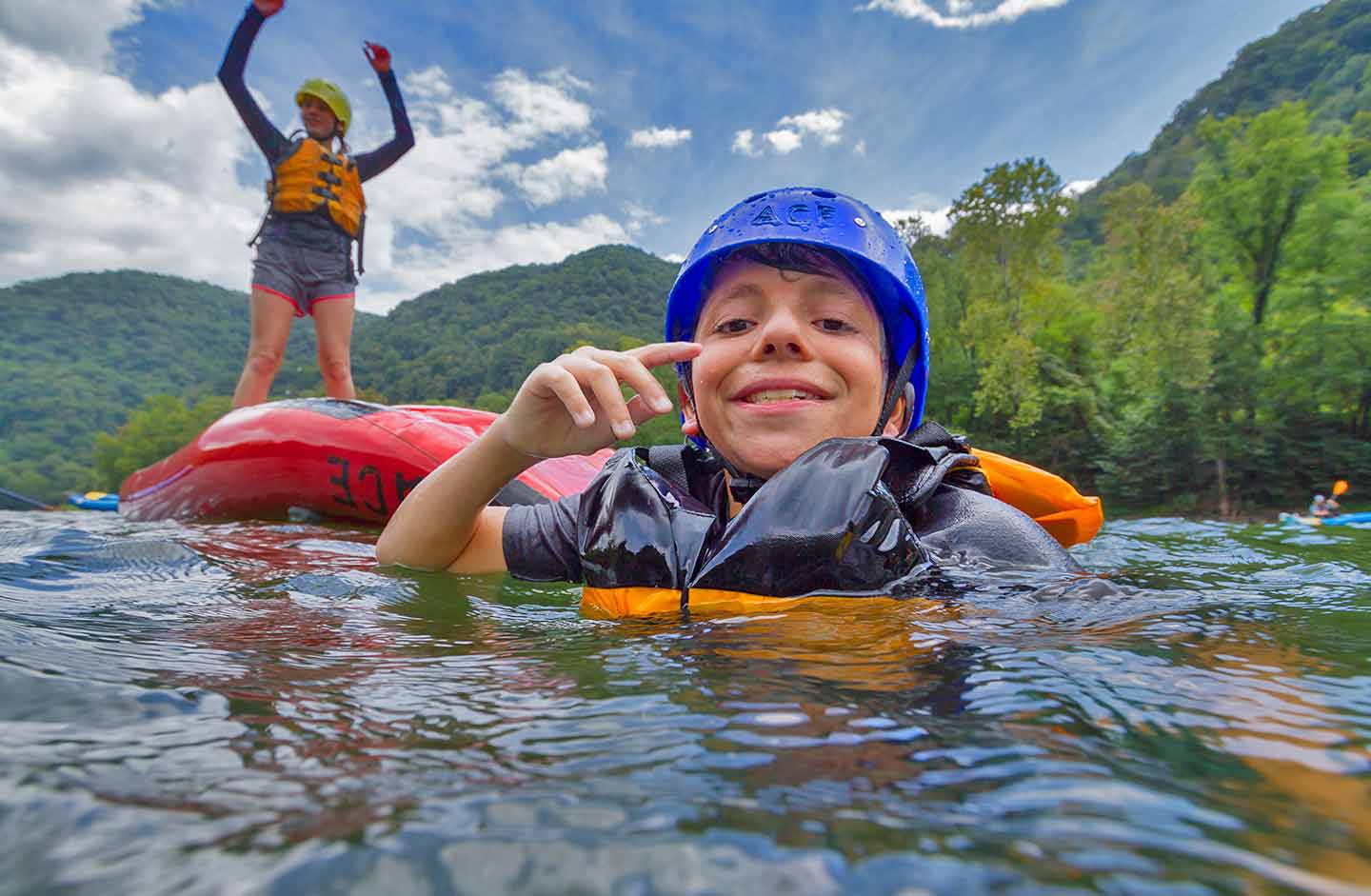 ACE Adventure Groups
Youth Development Activities
Youth Development Activities At ACE Adventure Resort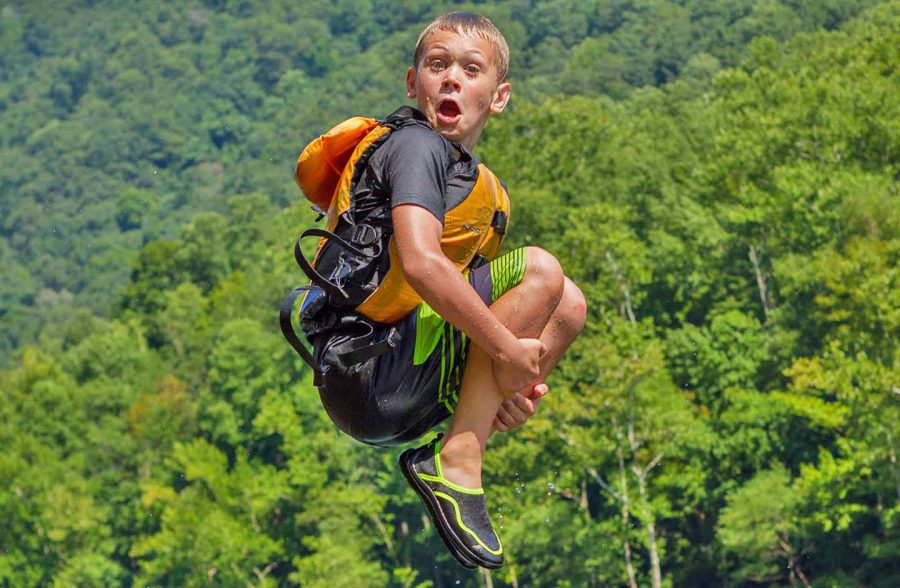 About
Reconnect in the great outdoors with your youth development organization! For over 40 years, ACE has been helping youth groups find their love of nature and provide them with an excellent base to bring their groups back year after year. Some youth development organizations even use ACE as an incentive when their kids reach a certain milestone within their organization. We believe that ACE goes hand in hand with youth development organizations to help kids and youth realize their potential. From educational trips to trips where kids can just have fun, let ACE help you plan adventures for your group!

Activities for Youth Development Organizations
Have fun on land or in the water with ACE! Teambuild by taking on our Alpine Tower or get messy in our mud obstacle course-during these activities youth development organizations will work together to get to know each other while having fun! Or, take your group whitewater rafting, with trips for kids as young as 6, there is a whitewater rafting trip for everybody! ACE also offers rock climbing, ziplining, mountain biking, hiking, and paintball, as well as stand-up paddle-boarding and lake kayaking. No matter what time of year your group visits ACE, we can help you find the perfect adventure. Experience the outdoors with ACE!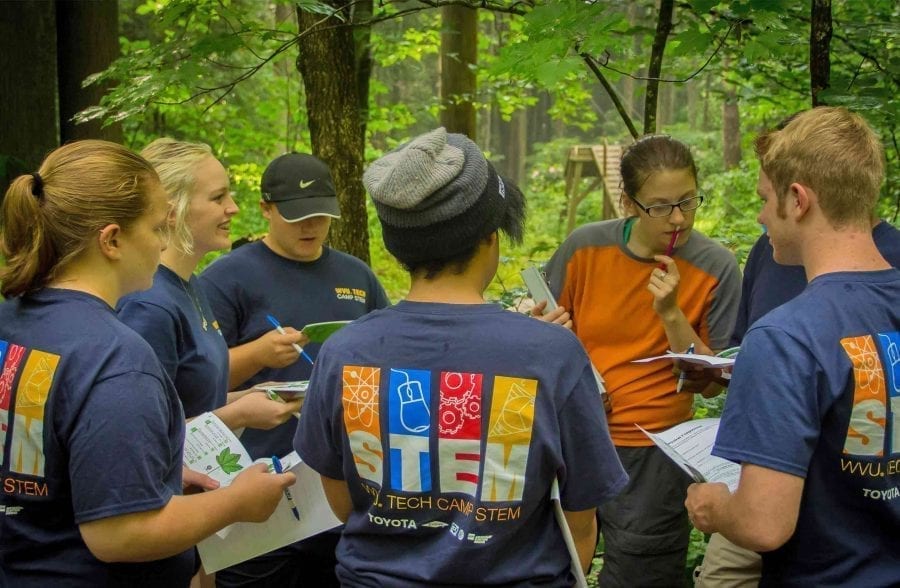 STEM Outdoors for Youth Development Organizations
Learning doesn't always take place in the classroom. At ACE, we know that youth development organizations learn best when they are able to have hands on experiences, that's why we have partnered with local educators and experts to provide experiential education opportunities at ACE! Learn about hydrology while whitewater rafting, or zipline while learning about ecology. Try out rock climbing and also learn about geology. Or, try out ACE's newest S.T.E.M. activity, Waterpark S.T.E.M. Your group will learn about Newton's Laws of Physics by observing activities on the lake and creating some pretty cool experiments, too. Finally, they'll get to play on the lake!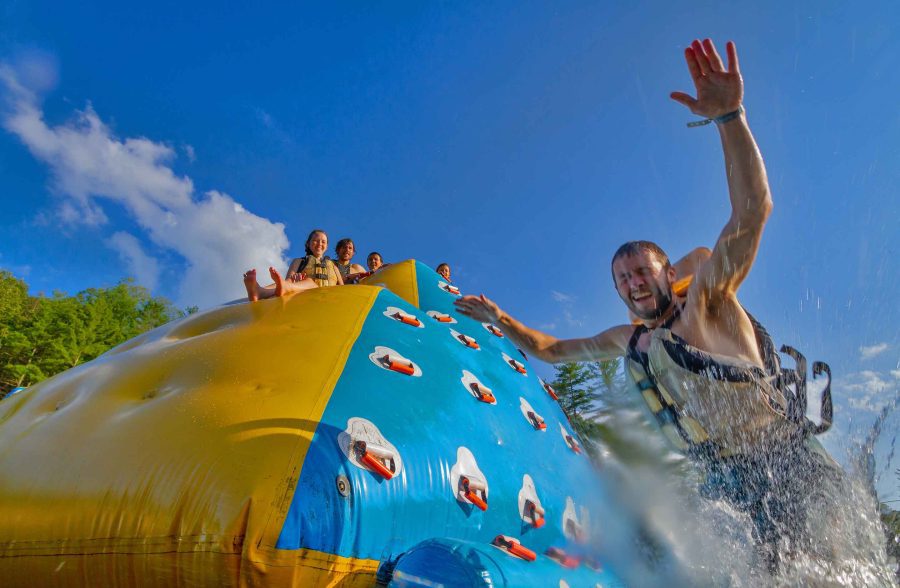 Whitewater Rafting for Youth Development Organizations
We think that whitewater rafting may be the original teambuilding activity. Paddle through the rapids with your group, working together to follow instructions for your guides! Groups will get to know each other better, and learn how to work with their raftmates! Or, check out two activities that we created at ACE with teambuilding in mild: the Alpine Tower and the Mud Obstacle Course. Our Alpine Tower has both high and low ropes elements which will allow your group to work together to solve problems. Or, get down and dirty by making your way through ACE's Mud Obstacle Course. You'll climb, slide, and swing through this muddy mess, working with your teammates to be the first group to cross the finish line!
Waterpark for Youth Development Organizations
Wonderland Waterpark may be the coolest waterpark ever. At least, we think it is! This 5-acre spring fed lake is filled with inflatable toys, so you can climb to the top of an inflatable mountain before jumping into the water below! Groups can spend a whole or half day playing at the lake, swimming, jumping, sliding, and more! You can zipline into the water below, or be blobbed as high as possible! For those who may not want to swim, you can relax on the white sandy beach, play a game of volleyball, cornhole, or pingpong! For the littlest ones, there is a splash pad, too! See you on the beach!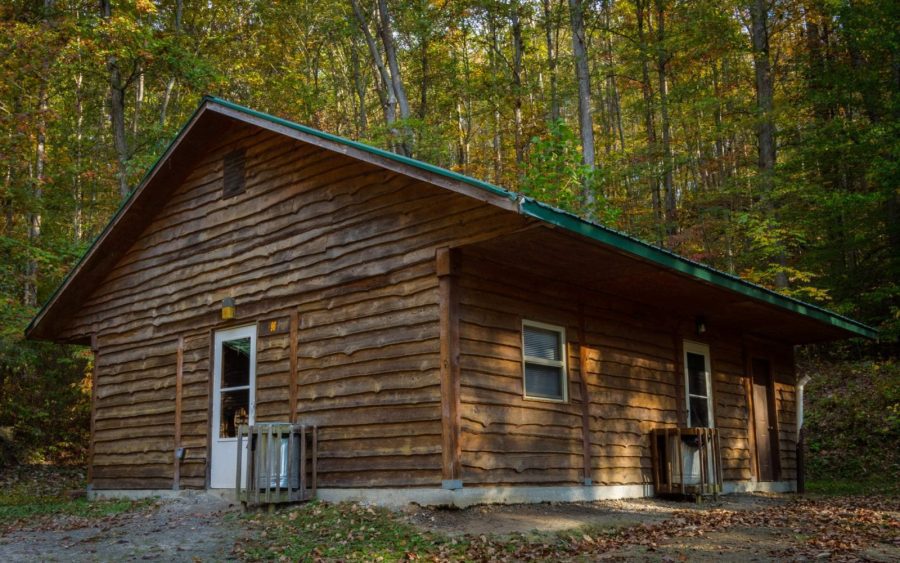 Group Lodging for Youth Development Organizations
At ACE, your group can choose from a variety of lodging options to suit your needs and your budget. Rent a tent from us, or bring your own, and camp at our Mountaintop Campground. Platform tents are also available, and come set up for you! Bathrooms are located nearby the campsites, so you don't have to worry about really "roughing it". If you desire 4 walls and a roof, bunkhouses are available and come equipped with electricity, and some have private bathrooms. Or, check out one of our deluxe lodging options and stay in one of our mountain cabins.
Group Amenities
Whether you're only visiting for a day, or staying for a week, ACE has the amenities to make your stay as fun and easy as possible. With dining onsite, you can eat breakfast, lunch, and dinner right by the lake! Special options are available for groups too! If you need meeting space during your visit, check out our meeting room. Or, if you need something bigger (think: much bigger), be sure to book our event space. With a 2,000 person capacity and a large stage, you can host camps, concerts, and more in this venue! Give us a call and let us help you plan a trip to remember with your youth development organization.
Waterpark Passes
Whitewater Rafting Trips For Groups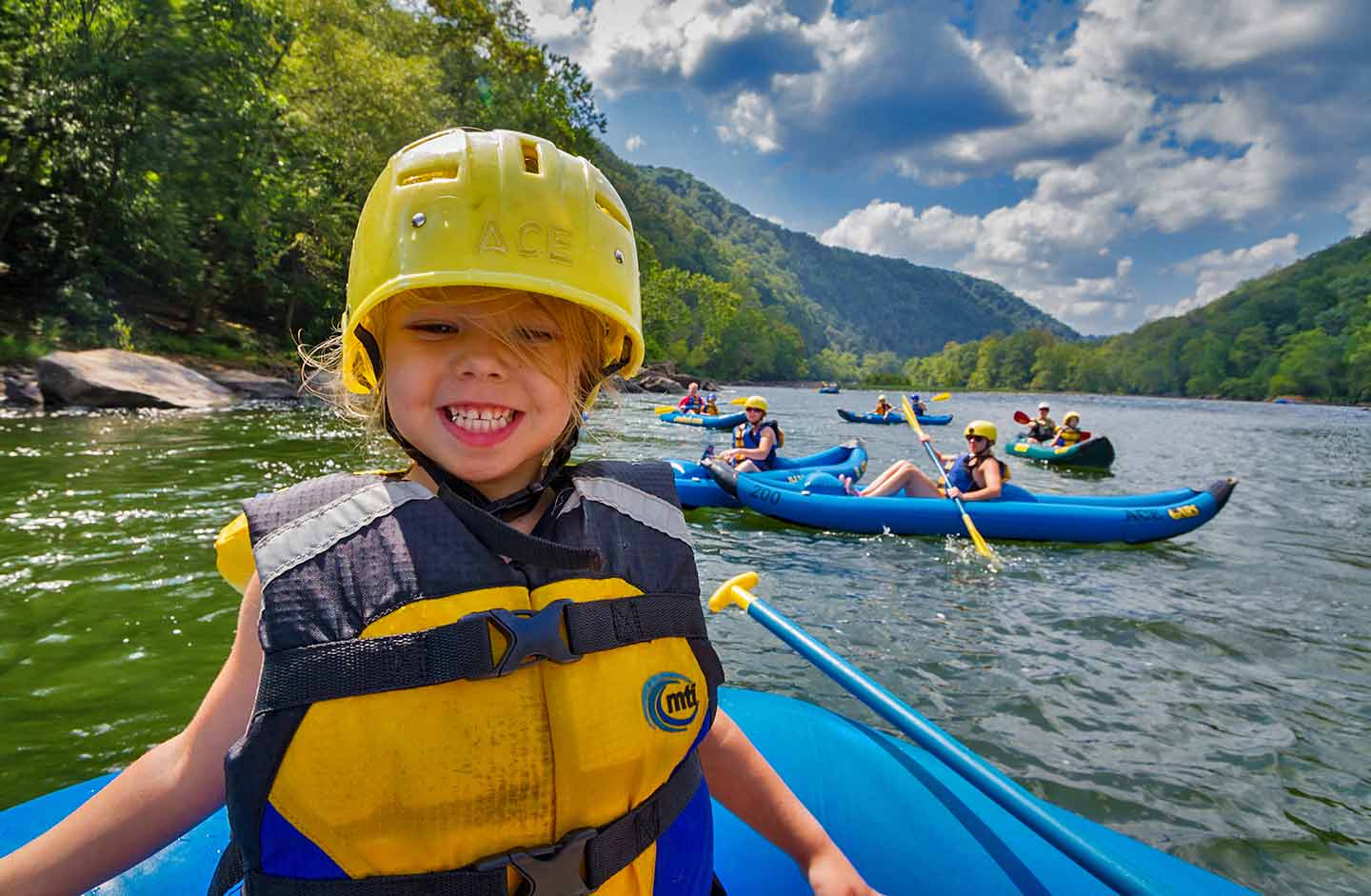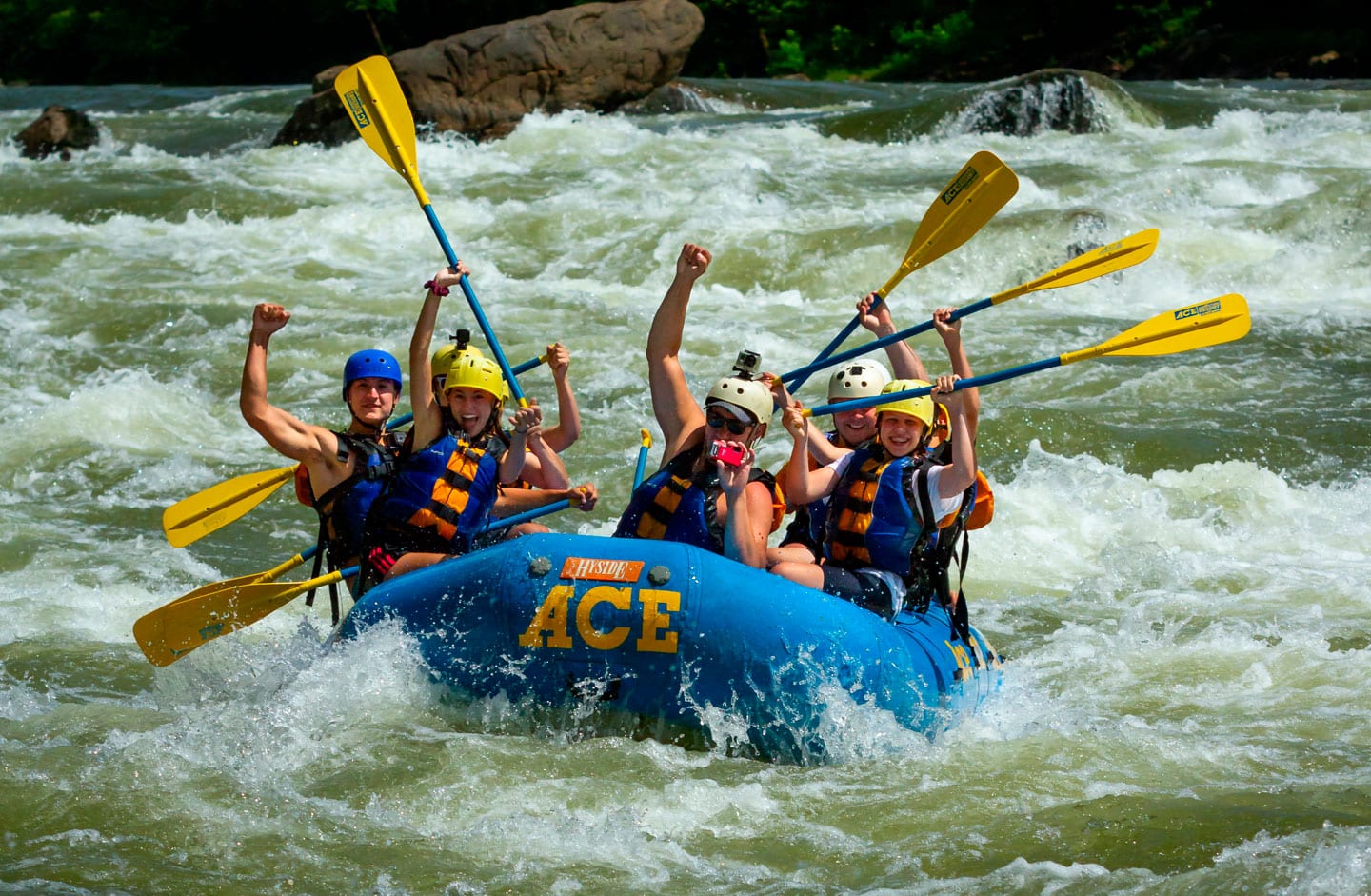 Popular Guided Activities For Scouts
Group Lodging And Amenities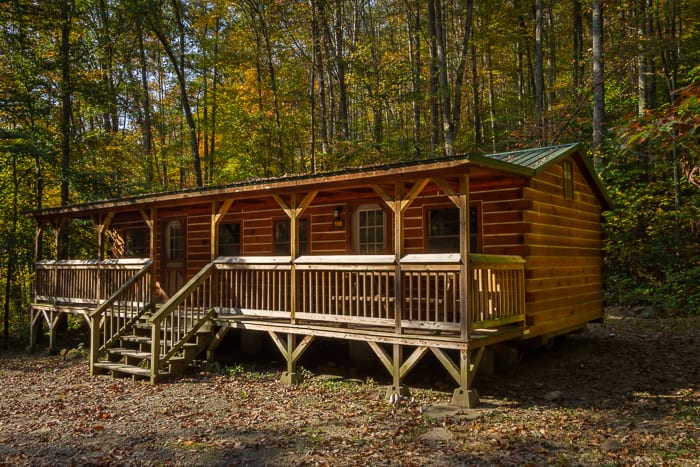 Group Lodging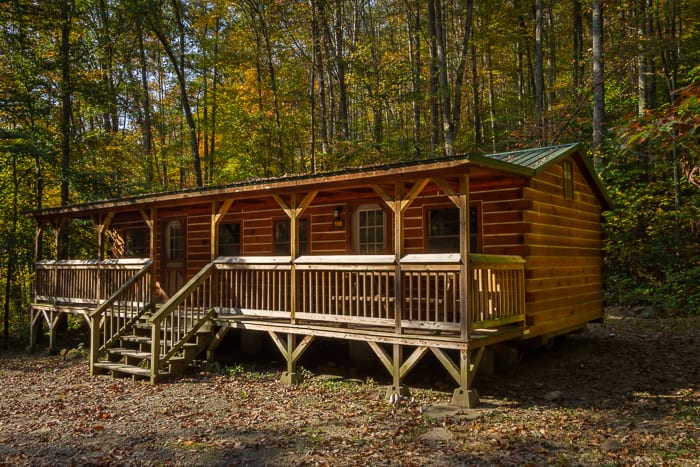 Cost-Effective Lodging For Groups
It doesn't matter if your youth-based group is seeking a back-to-nature experience or you seek a roof over your heads with a budget ACE has a budget-minded group lodging solution to explore. PLUS if you want to stay in luxury we have several large  log homes to suit that desire!
Call 800.787.3982 for more info and to speak to a real, live Group Reservation Specialists!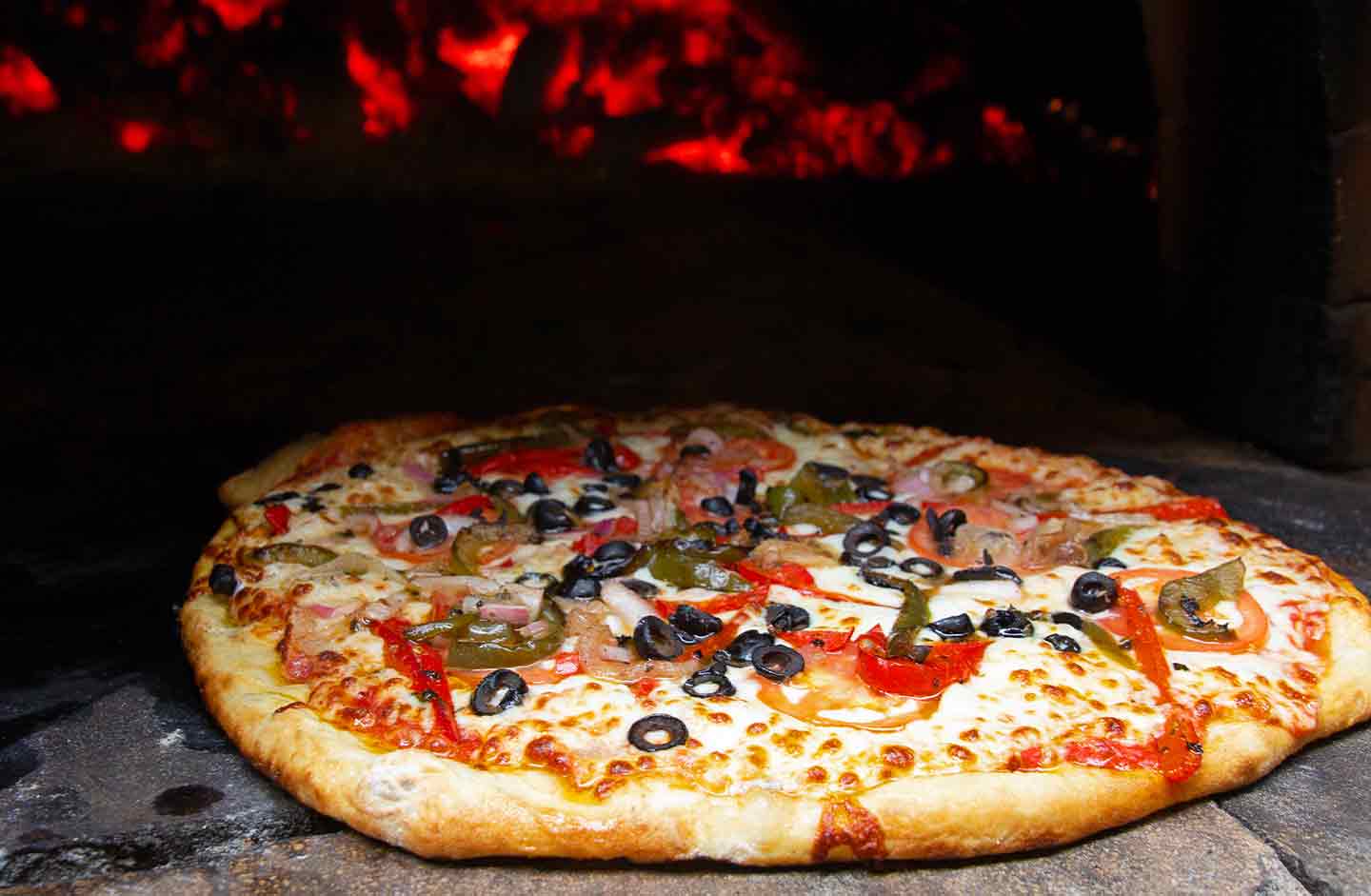 Group Dining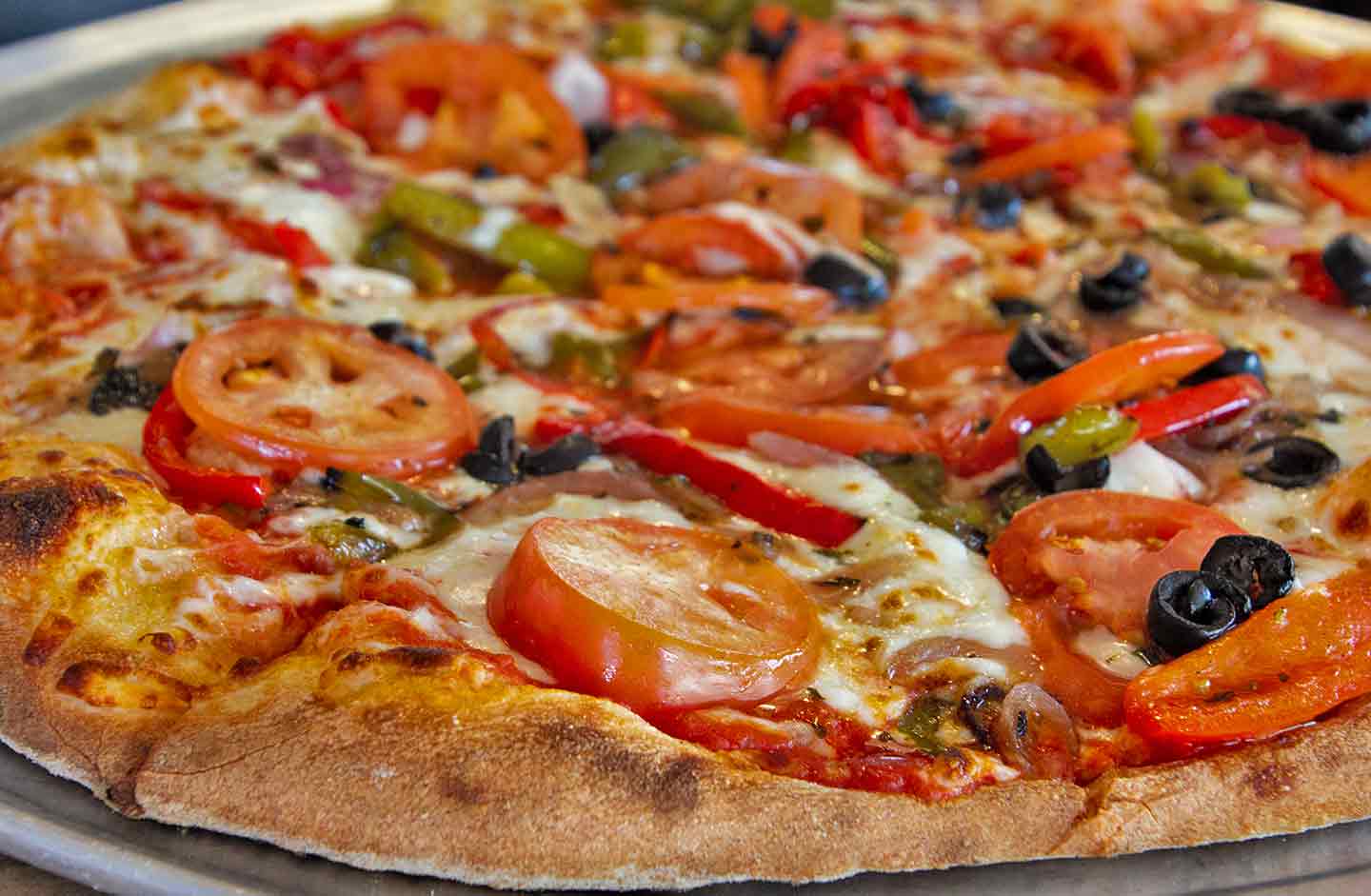 Affordable Group Dining Options
Everybody has to eat… and in this case, ALOT of hungry mouthes need to eat.  No problem! ACE's Culinary Team has group solutions to keep everybody fed, energized for adventure and happy. Plus, we're happy to work with special dietary needs… just reach out to discuss!
Call 800.787.3982 for more info and to speak to a real, live Group Reservation Specialists!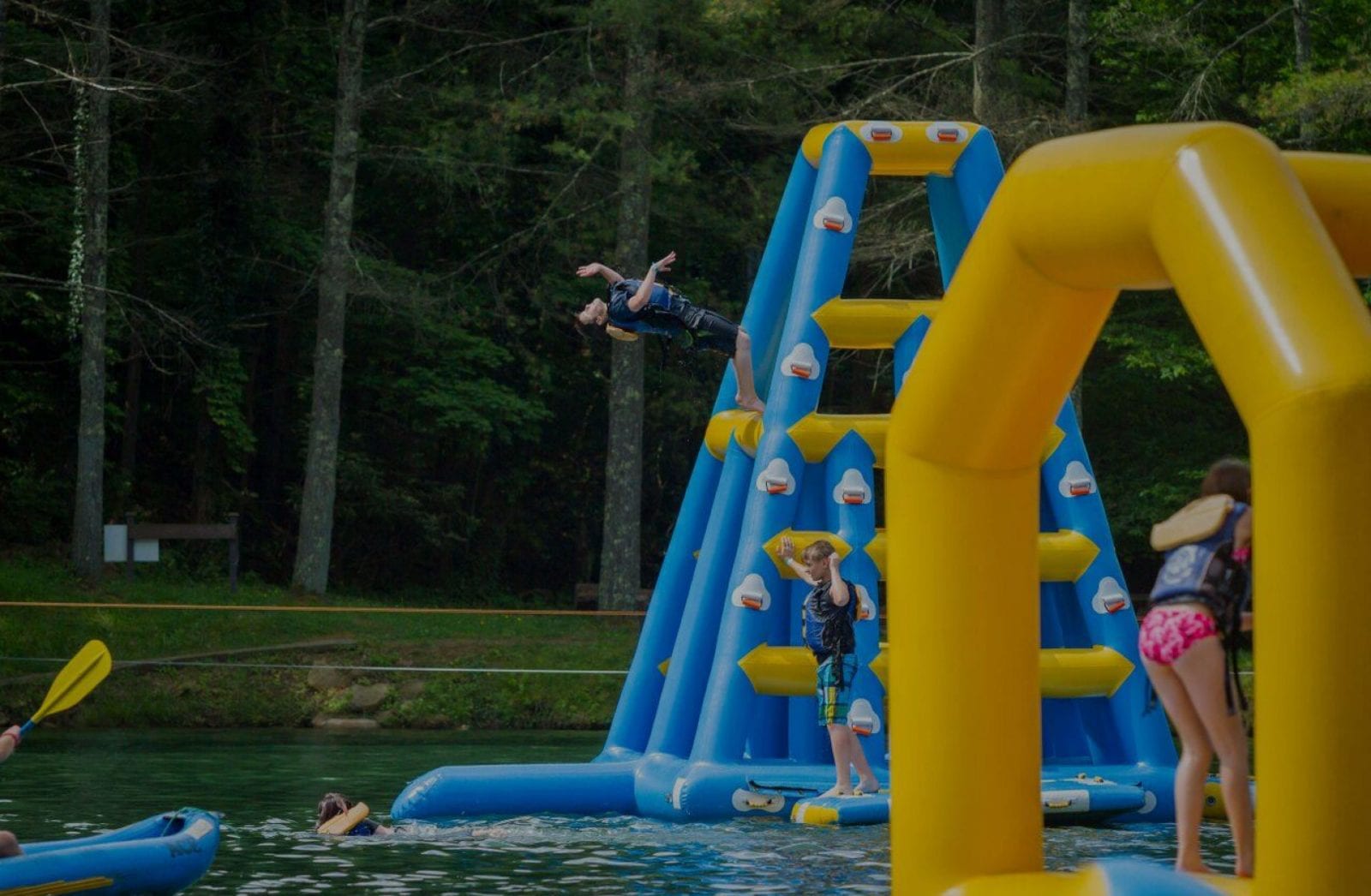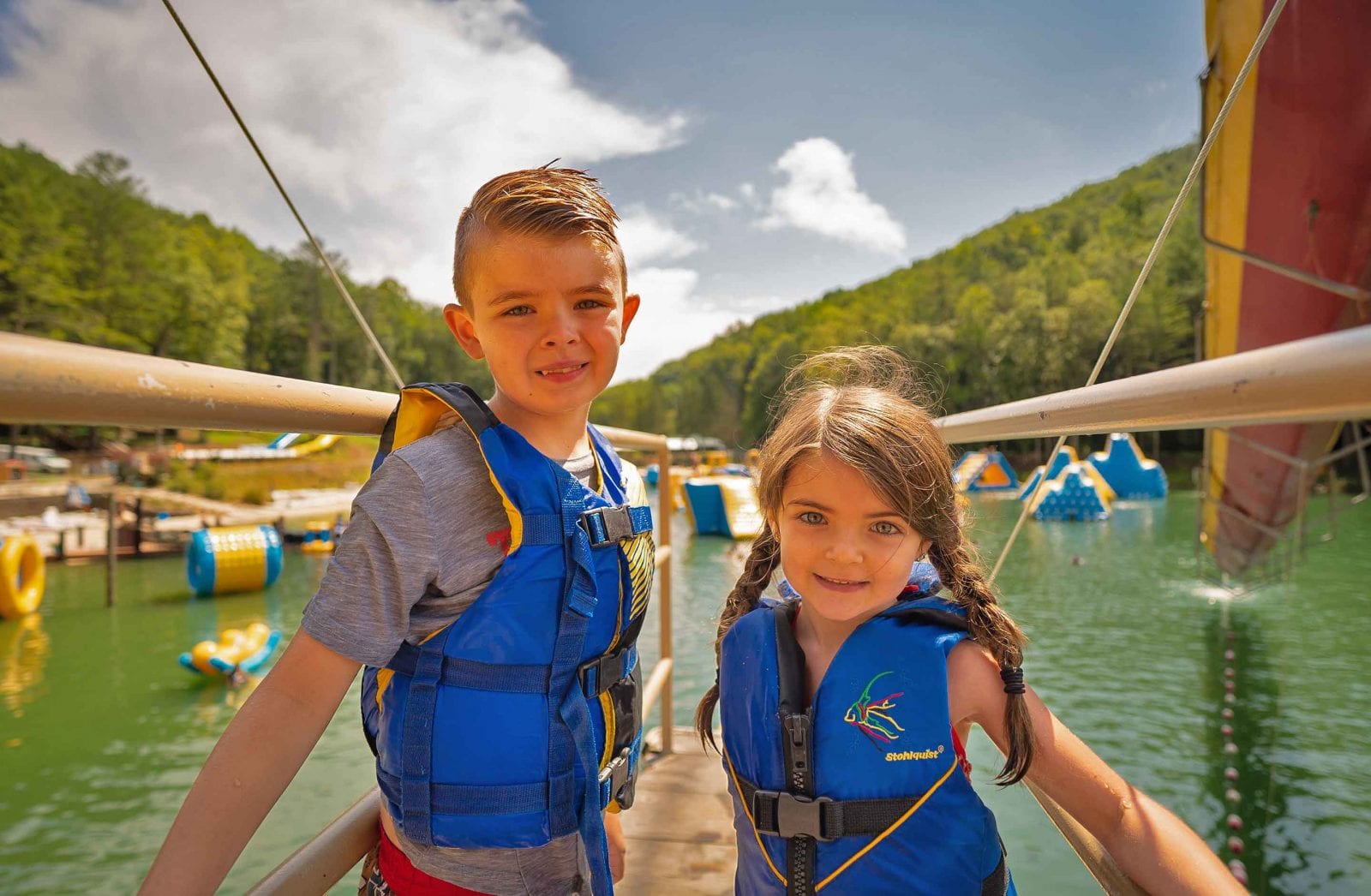 Oh… And We Have A Waterpark!
What's better than a day on the river, or climbing the cliffs of the New River  Gorge? How about splashing down for some unscripted fun with waterslides, the famous blob, a zipline and more? Maybe you should just kick your feet up with a cool beverage on the patio and watch your group enjoy the 5 acre, spring-fed waterpark. It's up to  you!
Call 800.787.3982 for more info and to speak to a real, live Group Reservation Specialists!
ACE Adventure  Groups
Whitewater rafting might just be the original team-building, outdoor adventure.  If not, it's the best. ACE Adventure  Resort has been taking people rafting for nearly 40 years.  More importantly, we've been helping folks have fun, outside,  on their vacations for 4 decades. Let us share that same, high quality  experience with  your group this year!
Call 800.787.3982 for more info and speak to a real, live person!
Groups Love ACE Adventure Resort
Your group will experience a world of adventure, and fun, in one place with an ACE getaway!