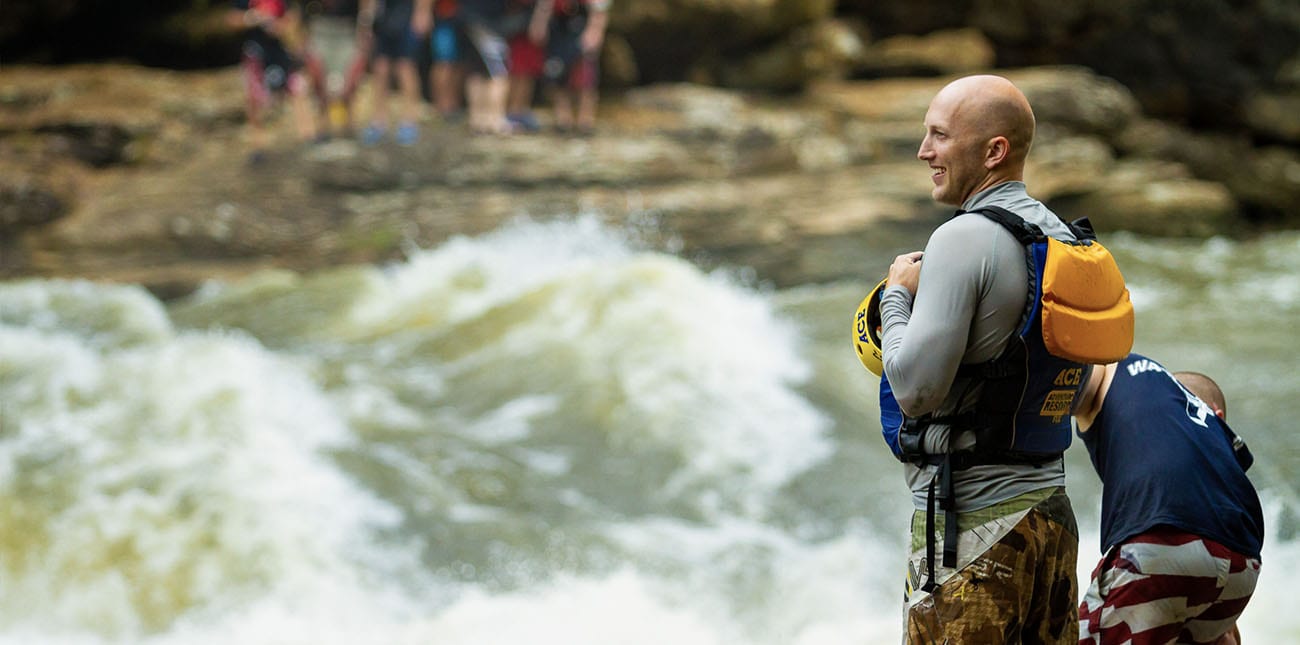 November 19, 2018
Best Upper Gauley 2018 Photos
Home
|
|
Best Upper Gauley 2018 Photos
Gauley Season-perhaps the most anticipated time of year for whitewater enthusiasts. The Upper Gauley River encompasses pulse-pounding whitewater, incredible scenery, and the most fun you can have in a wetsuit for six weeks every fall. We're sad that our 2018 season is over, but we are eagerly waiting for next September to roll around and bring more Gauley!
Check out our top photos of the Upper Gauley River 2018.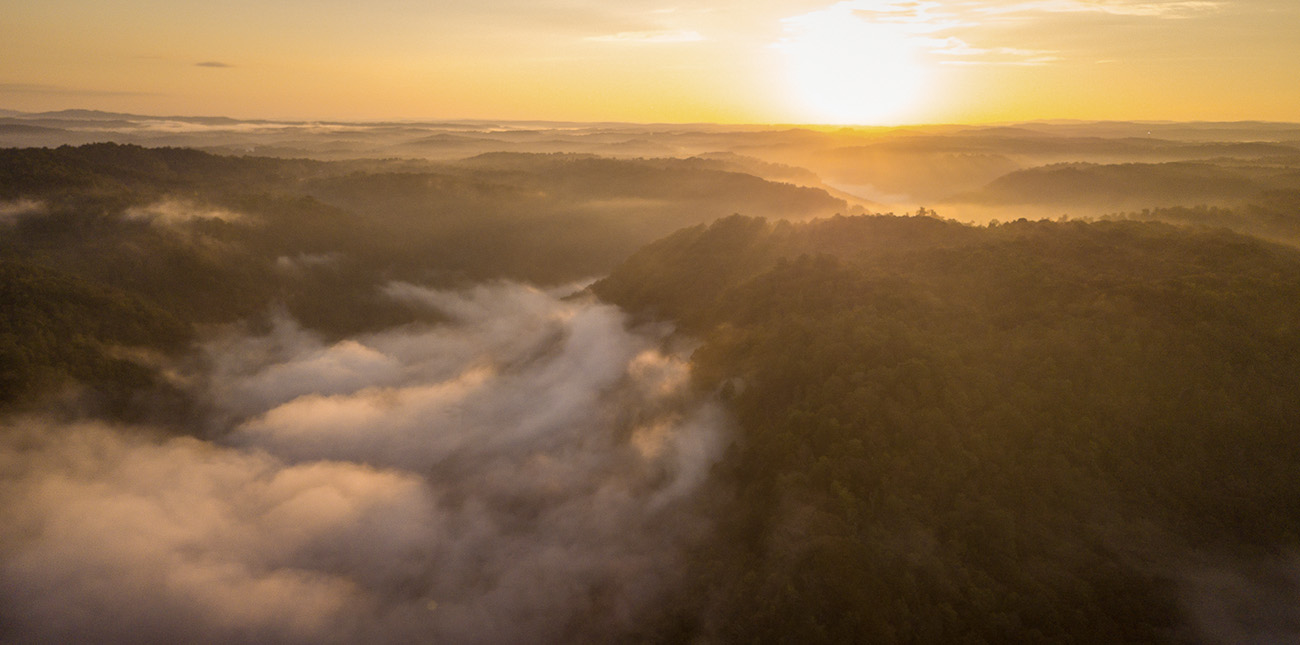 Upper Gauley trips sometimes start pretty early in the morning. Not such a bad thing when you get to catch sunrises like this.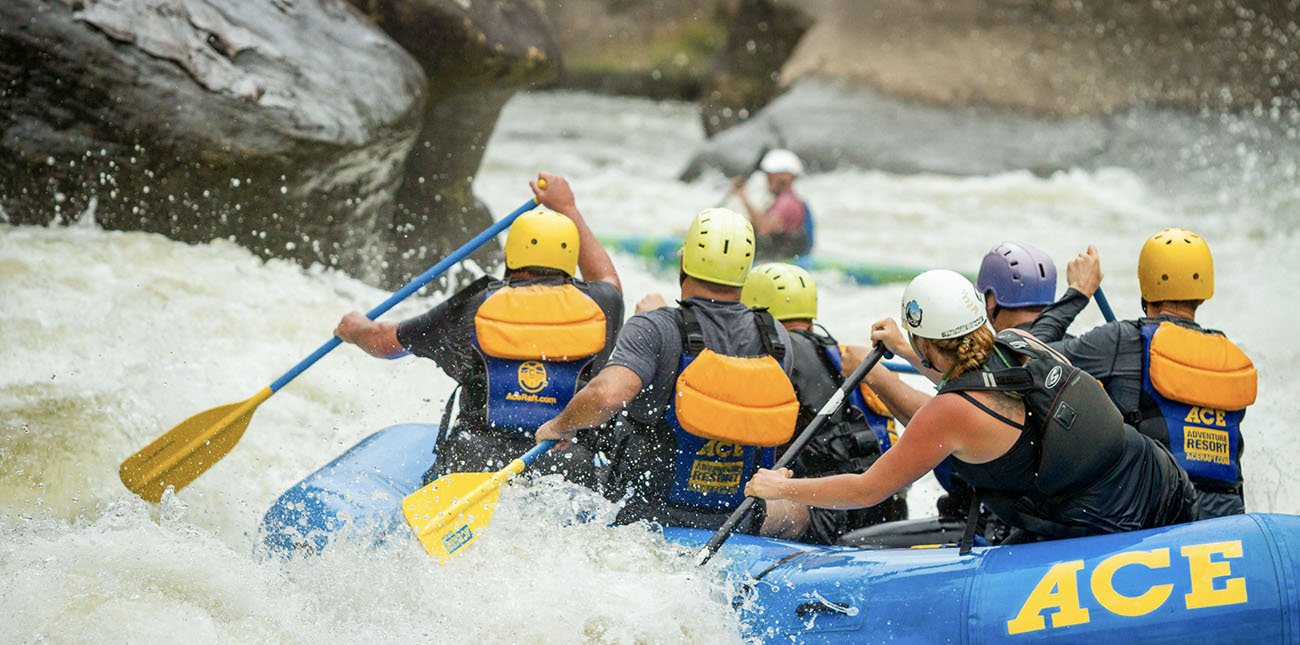 Guide extraordinaire, Jenn Sapio, sets up her line at Pillow Rock, one of 5 class IV rapids on the Upper Gauley.
Pillow Rock Rapid as seen from above. While the rapid is only about 60 yards long, a 25 foot elevation loss makes for some giant whitewater.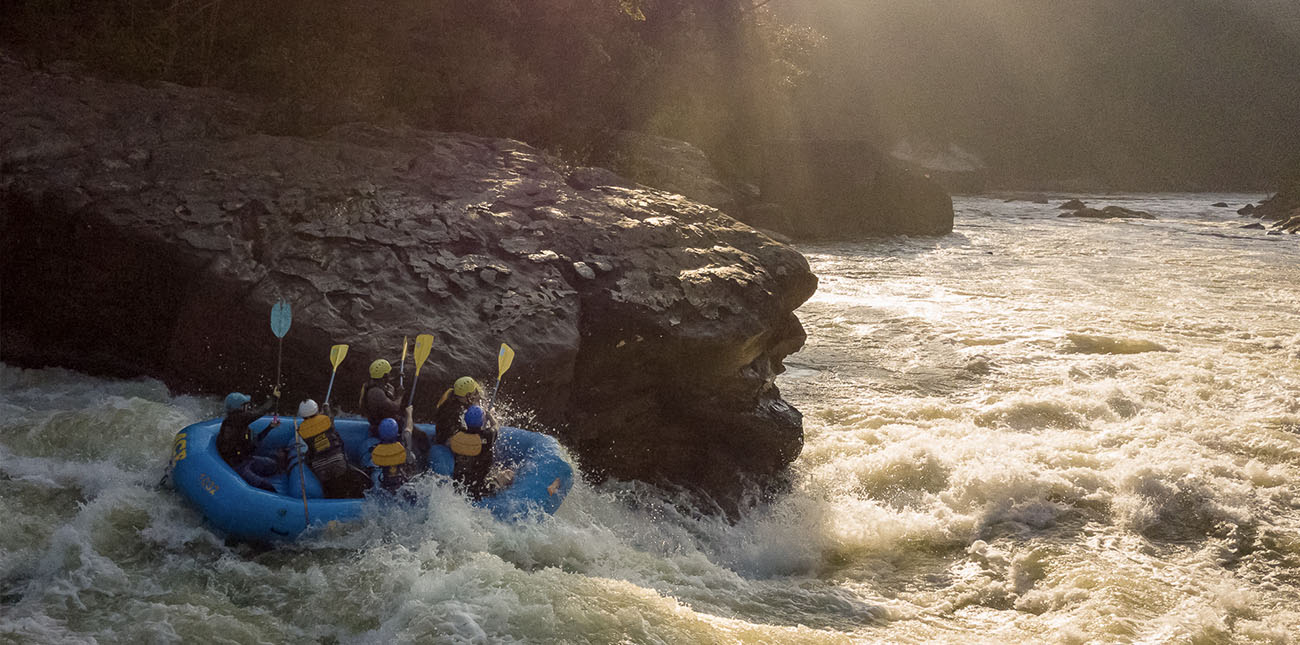 Getting a big pillow ride is the name of the game at Pillow Rock Rapid. Rafters often try their best to smack Pillow Rock with their paddles, the reward for an excellent Pillow Run.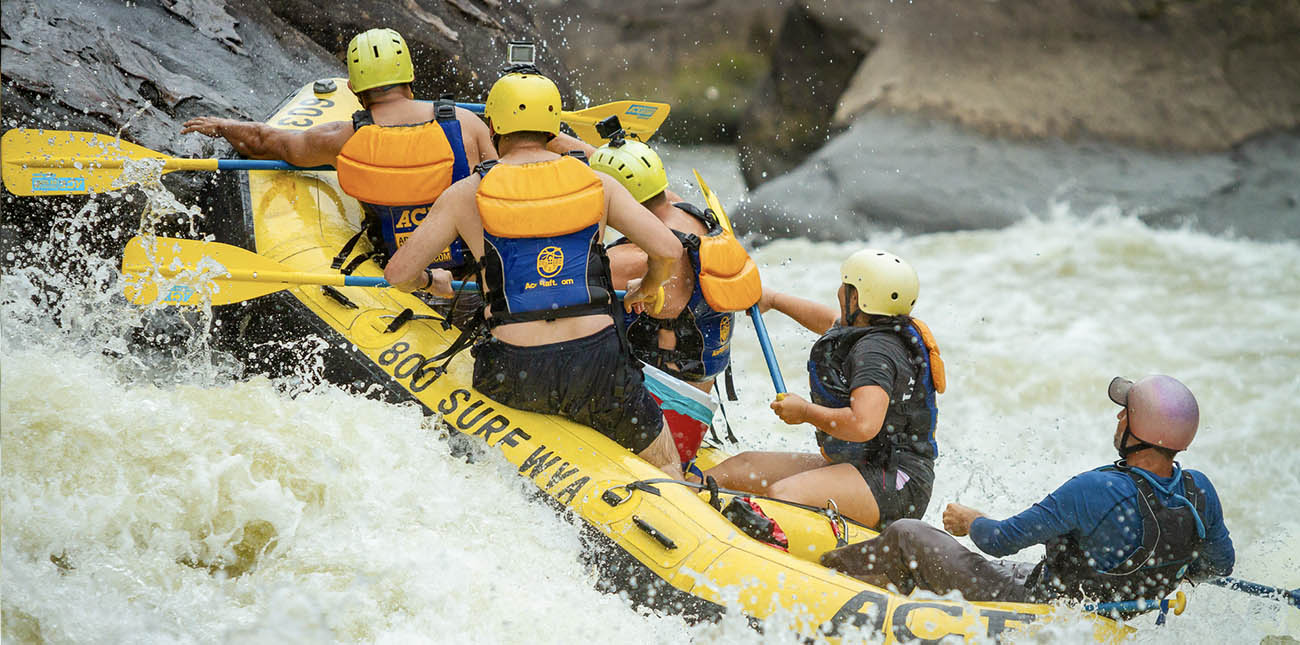 Josh Sapio and crew riding high on Pillow Rock.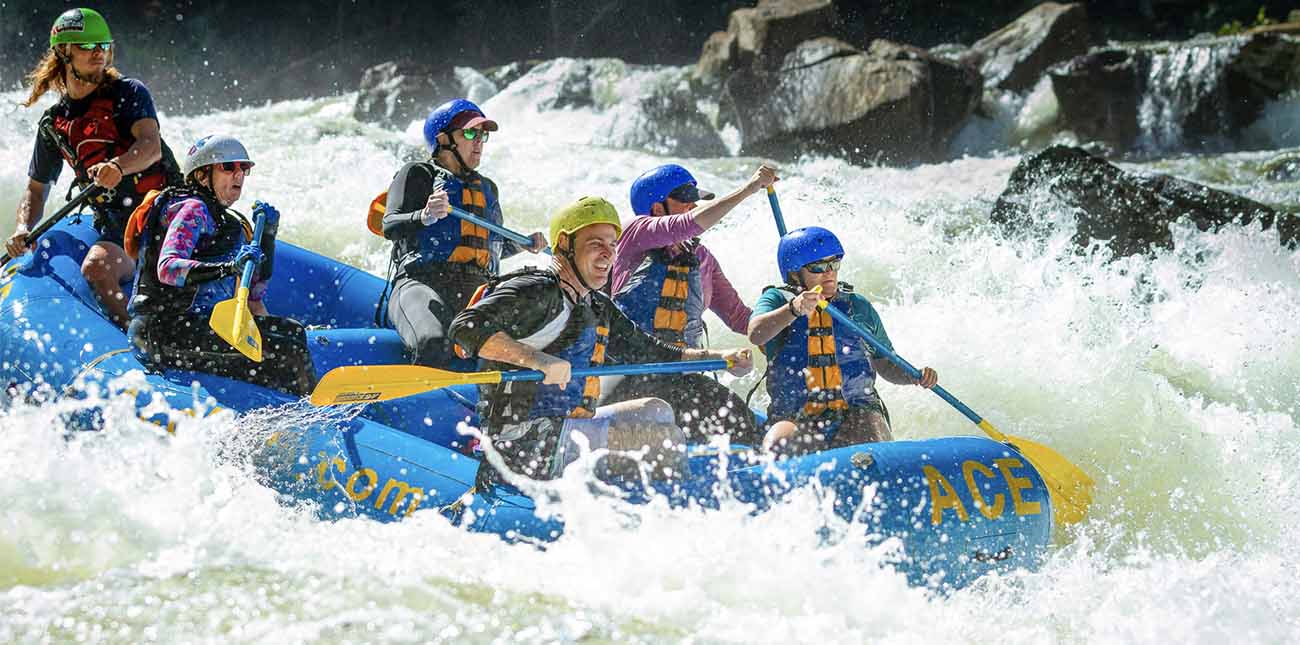 Iron Ring, another class IV rapid on the Upper Gauley, was the site of log jams during logging's heyday in Southern West Virginia. Many of the rocks on this rapid are jagged due to the use of dynamite by logging companies to clear the rocks out of the way.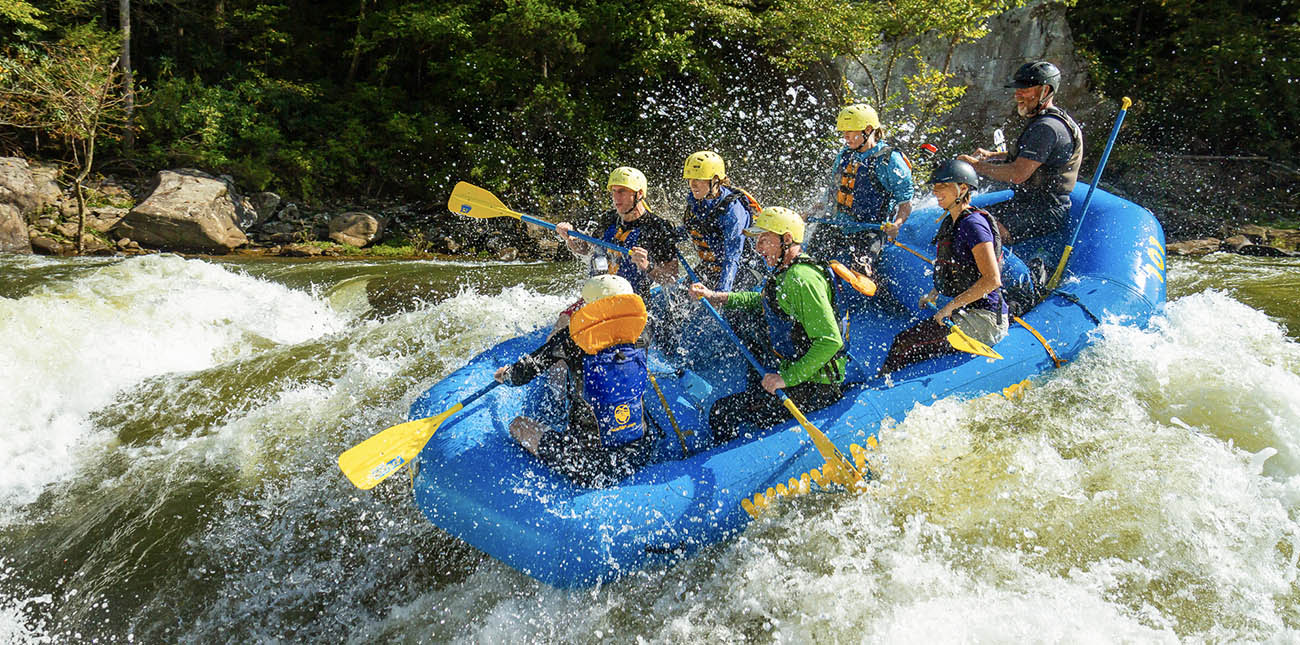 Lost Paddle Rapid, the longest rapid on the Upper Gauley, consists of 3 drops. The second drop, known as Hawaii-Five-0, is one of the most memorable portions of the Upper Gauley for most people.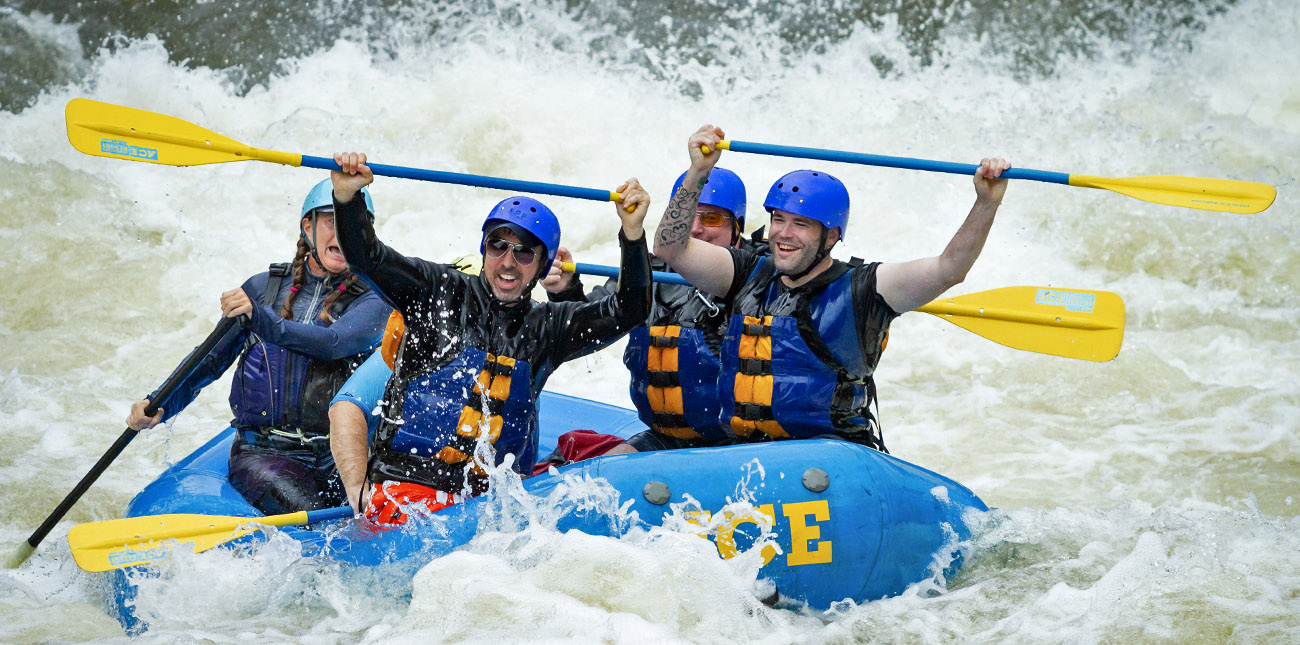 The final class VI rapid on the Upper Gauley is a big one. Sweet's Falls consists of a 14-foot waterfall that ends at ACE's private riverside lunch spot. Rafters celebrate the victory of conquering the Upper Gauley with a hot grilled lunch, all while watching other rafters paddle the rapid.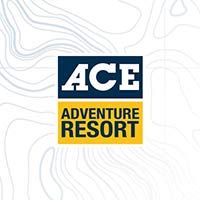 BY aceteam
Bringing you all the latest whitewater rafting, adventure, and all things ACE from the New River Gorge of West Virginia for over 40 years.
VIEW FULL BIO & ALL POSTS