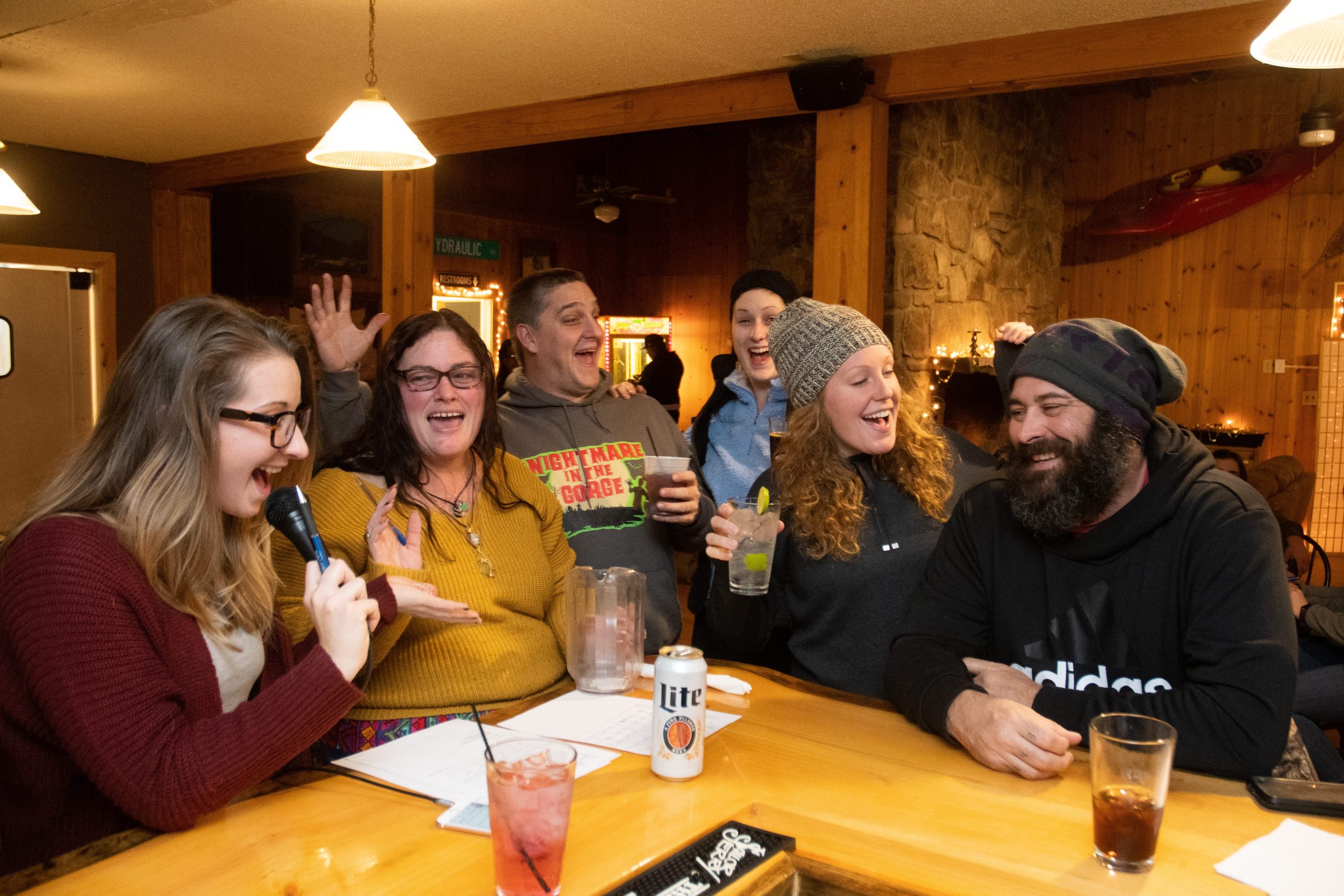 Trivia Night Summer Series
June 21, 2022
June 28, 2022
July 5, 2022
July 12, 2022
July 19, 2022
July 26, 2022
August 2, 2022
August 9, 2022
August 16, 2022
August 23, 2022
August 30, 2022

Location: The Lost Paddle Bar and Grill
Duration: 2 Hours
Trivia Night at The Lost Paddle
Tacos, trivia night, and good times every Tuesday, all summer long at ACE Adventure
Resort's The Lost Paddle. Enjoy all you can eat tacos for only $12 plus a full bar
featuring 12+ beers on tap. Trivia kicks off at 7pm and will highlight a different
theme each week. Weekly winners will get to choose something from the prize table
and be entered into the yearly grand prize. Drawn on Bridge Day in October the
grand prize includes a $500 gift certificate to ACE Adventure Gear and $500 cash
money! You can't win if you don't play so come out, play trivia, eat tacos and win
Tuesdays this summer.
Taco Tuesday – All you can eat tacos/ $12.00
Weekly Prizes – Prize Table
Season Grand Prize
$500 Cash
$500 AAG Gift Certificate
Themes
June 7 – Classic/Cult 80's Films
June 14 – Friends
June 21 – West Virginia and the Civil War Era
June 28 – Family Guy
July 5 – America the Beautiful
July 12 – Horror/Slasher Films (80's to today)
July 19 – Mysteries of the Sea (Sharks!!)
July 26 – The Harry Potter Universe
August 2 – The Walking Dead
August 9 – Pirates of the Caribbean, and other places too
August 16 – Fantasy/Sci-Fi (Film, TV, and Lit.)
August 23 – Yoga, Meditation and Mysticism
August 30 – Beers, Bourbons and Bad Boys
Related Events