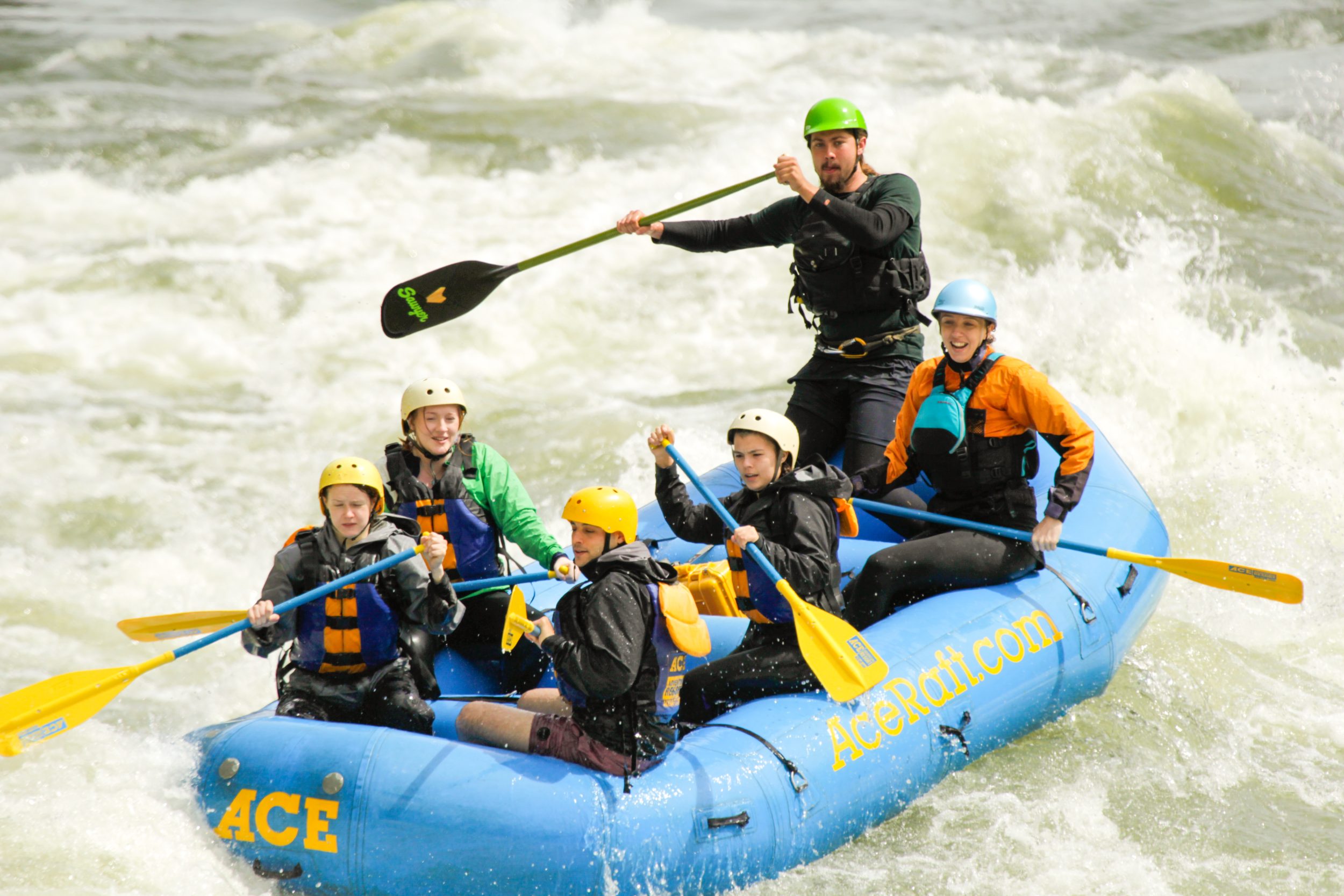 April 14, 2021
High Water Rafting
Home
|
|
High Water Rafting
High Water Rafting- the Lower New in Spring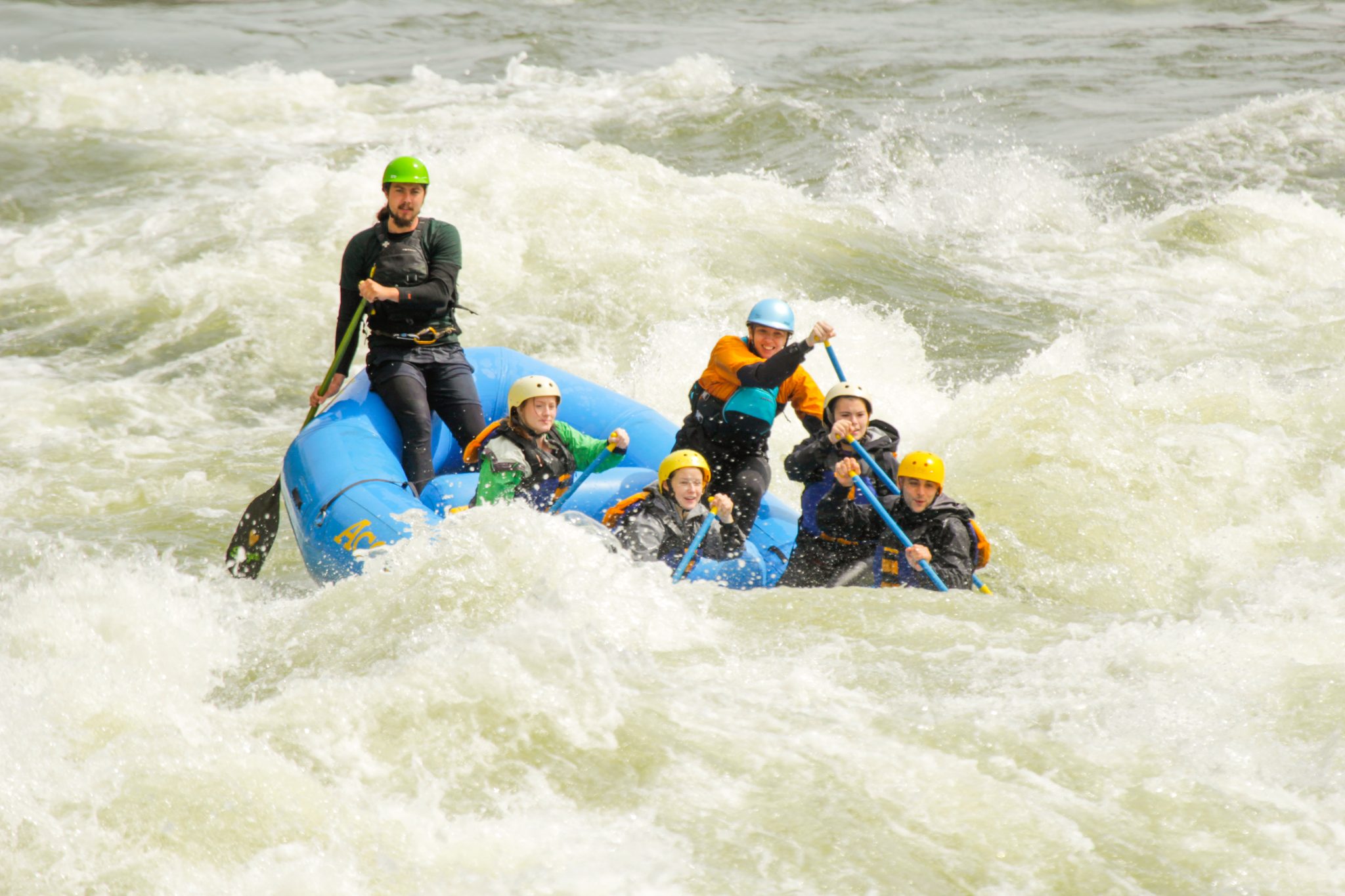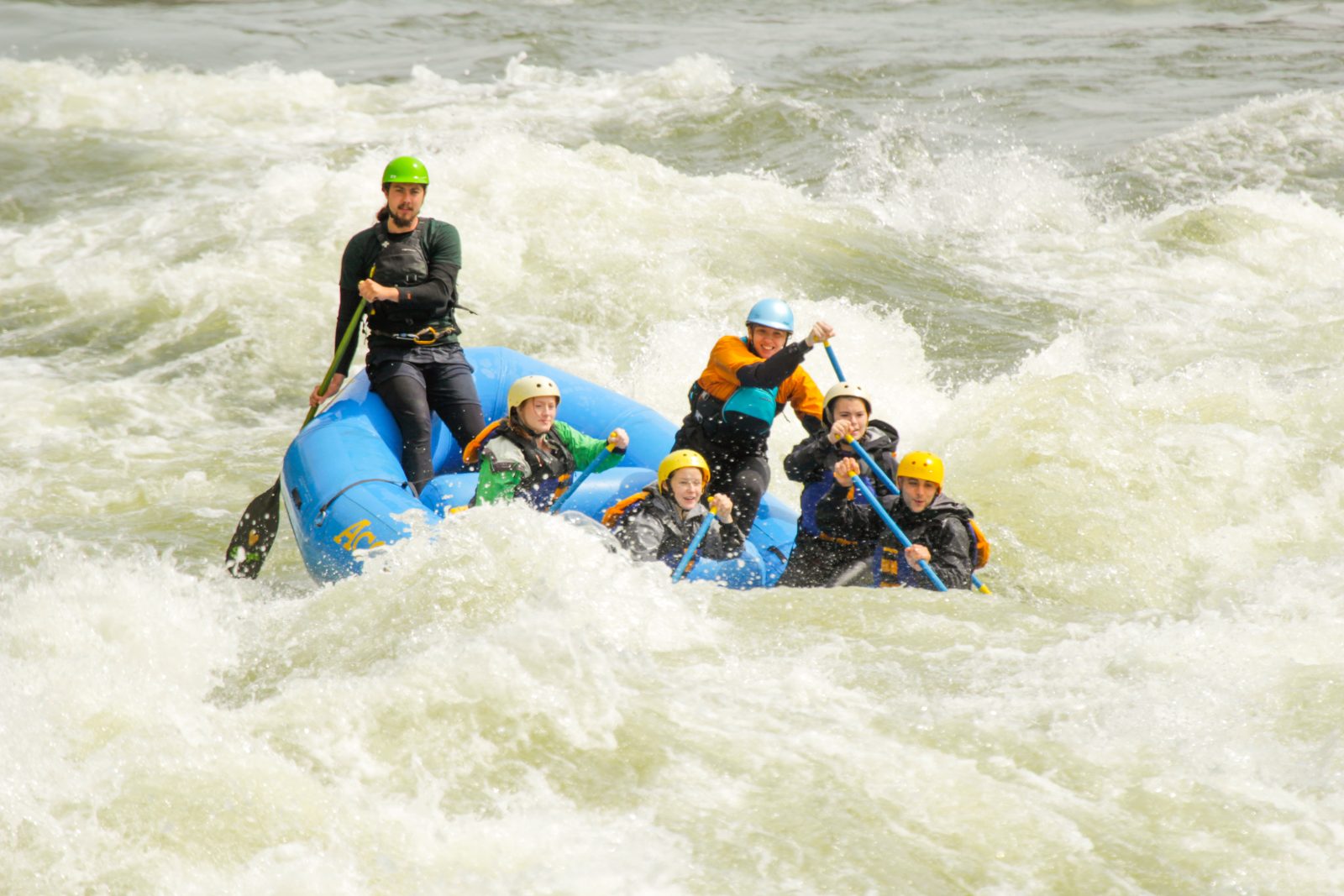 The New River Gorge has been my playground for over twenty years and the outdoor recreational activities are endless. Whitewater rafting is among the most prominent and has always held a special place in my heart. With two former raft guides as parents and working at a rafting company, I've rafted the Lower New countless times but surprisingly not during the spring. Rafting in the spring is unlike any rafting trip on the East Coast. The most unique and exciting element to rafting high water in the Lower New is never knowing what you're going to get. Water levels typically range from six to eight feet but can reach an astounding ten to twelve depending on the influx of rain. The elevated water levels make for massive rapids and a ride of a lifetime. From the thrill of Lower Keeney to the anticipation of taking on the Class IV+ Double Z rapid, spring rafting is incredibly unique and captures an element of surprise no other rafting trip can.
Spring rafting is something entirely different than summer or fall rafting. A combination of April showers and the remnants of the last snow create a massive influx of water in the New River Gorge, making for some seriously huge rapids. During April and May you can expect to ride mammoth waves that reach up to sixteen feet! For the thrill seekers and adventurers at heart, spring rafting is the perfect adventure activity to kick off the new season. Comparable to the Fall Lower Gauley, spring rafting packs a serious punch. I've rafted the Lower Gauley and loved the buzzing and energetic atmosphere. Similar to Gauley Season, spring rafting draws in a crowd of vibrant individuals, all ready to take on their next adventure on the Lower New.
The best part about spring rafting is the budding trees and promise of warm weather. With a comfortable breeze and temperatures rising to the mid seventies, the weather was in our favor. We were able to forgo wetsuits and hit the rapids in only a windbreaker and splash jacket. If you're short on time or looking to fit more adventure activities into one day, the express trip is the perfect option. Our trip lasted around three hours and included the most adrenaline-inducing rapids. In a few short hours, we were able to experience a ride of a lifetime. My personal favorite rapids were the Keeney's! Each rapid increased in intensity and by Lower Keeney we were head to head with roaring waves and strong currents. By the time we made it out and to a calmer stretch of river, we were soaked and smiling ear to ear. I can confidently say high water season is the best time to hop on a raft and explore the New River Gorge. If you're looking for a sign to take on spring rafting, this is it.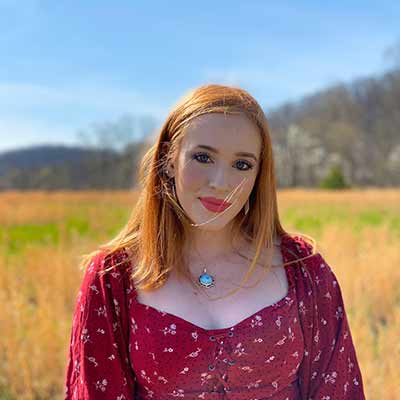 BY Larkin Cook
Larkin grew up here at ACE Adventure Resort and on the New River. Her dad, Jerry, is one of the owners of ACE, so adventure is in her blood. When Larkin isn't studying at Concord University, she is working in the marketing department as a social media specialist. Larkin enjoys hiking, whitewater rafting, and being outdoors. If you can't find Larkin at ACE or on the River, she's at home with her cats Misa and Oscar.
VIEW FULL BIO & ALL POSTS