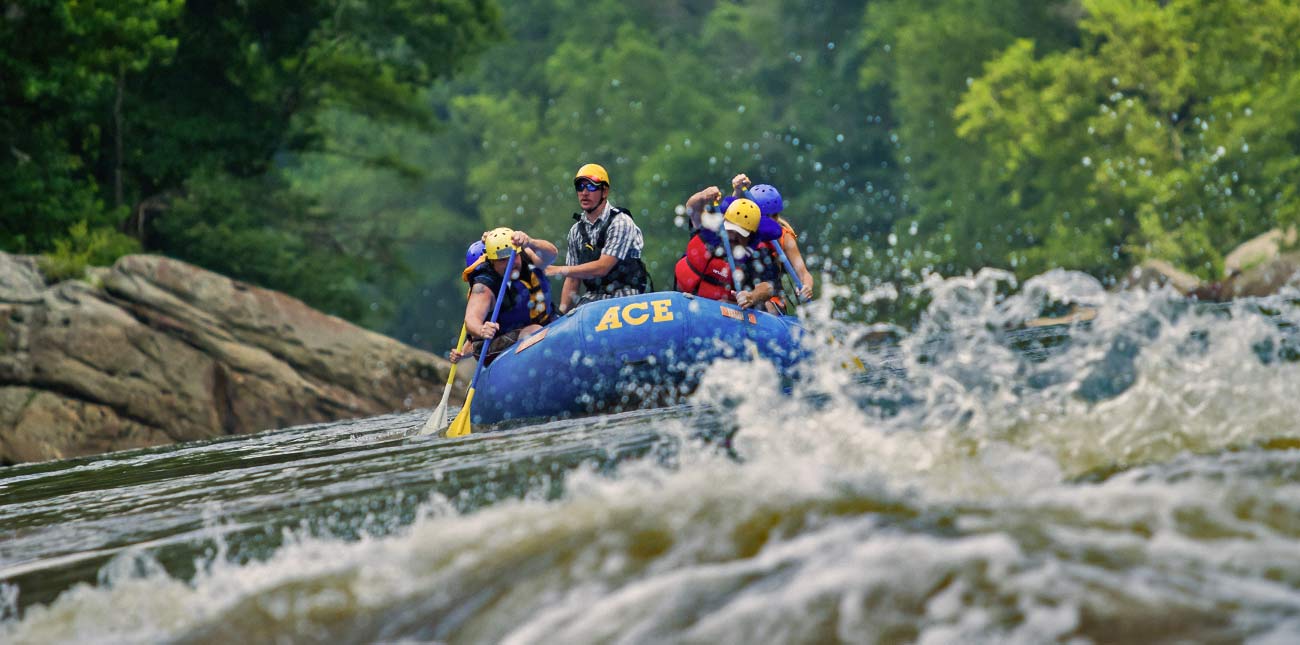 Rafting By Season
Spring Rafting On The New River Gorge
Choose a trip or scroll down to learn more.
Choose a spring rafting trip below or scroll down to learn more about big, Spring whitewater rafting on the New River Gorge.
About Spring Rafting On The New River Gorge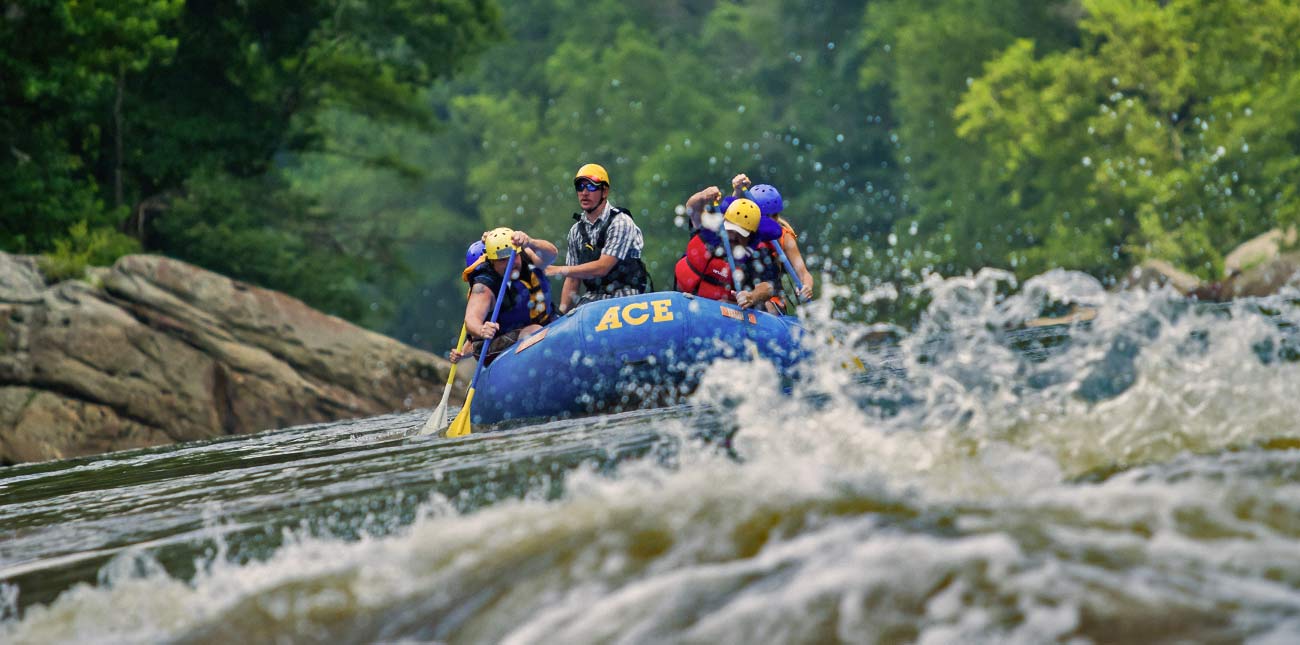 The Best Spring Rafting Vacation
Spring rafting trips in the New River Gorge mean on thing. BIG. Big rapids. Big waves. Big fun and BIG SAVINGS!
Yep, you're going to ride big waves around here in the spring. Big, big, 16+ foot waves. Giant, screaming, rollercoaster waves. AND it could very well be sunny and 60 degrees while you're here. It's because you're riding water from 2 states away… so their rain is your gain. This year have a spring vacation like never before with ACE rafting on the New River Gorge.
Save Big On Cozy Lodging
The weather can be a bit chilly, even wet around here in the spring. So, we're going to hook you up with a great deal on Buy One Get Two More Nights Free Lodging! That's right, you won't have to camp out, unless you want to with lodging deals this good!
So come raft the river, hang out with us at The Lost Paddle and maybe even go zip lining! But, whatever adventure you chose this spring at ACE Adventure Resort be ready for your best spring vacation EVER!
Book Your Trip Early And Save More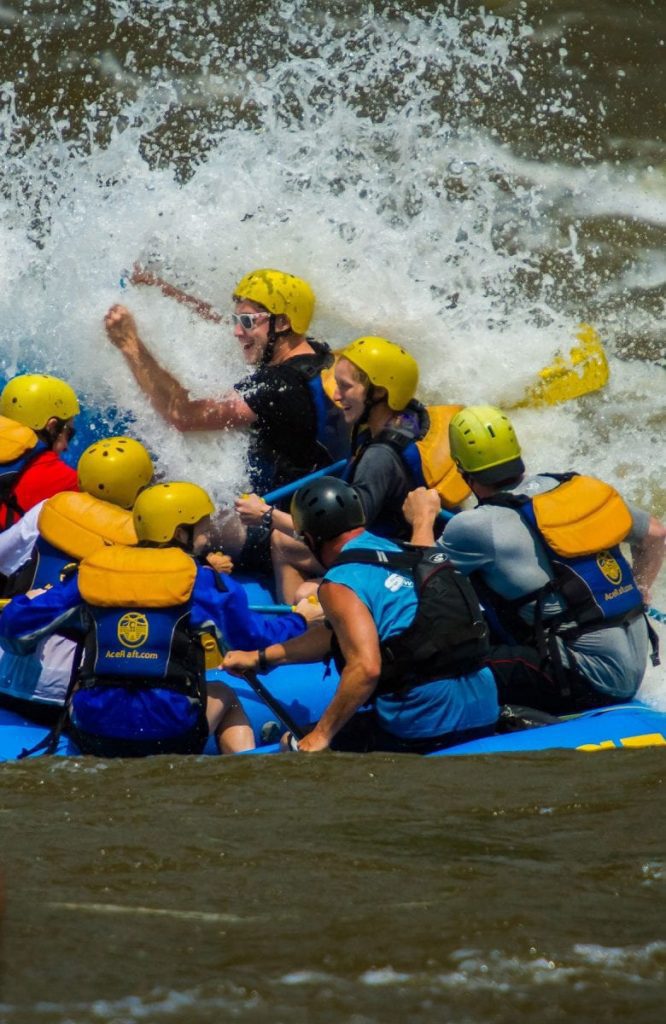 2020 Spring Rafting Trips Are Booking Now!
Choose from our half day trip that starts as early as April 1st (no fooling) or our full day rafting trip that includes a free riverside lunch. Full day trips will start running as early as May 1st. Either way, the biggest, highest volume Spring whitewater rafting is waiting for you on the New River Gorge of West Virginia with ACE Adventure Resort!

Try our most popular new river gorge trip!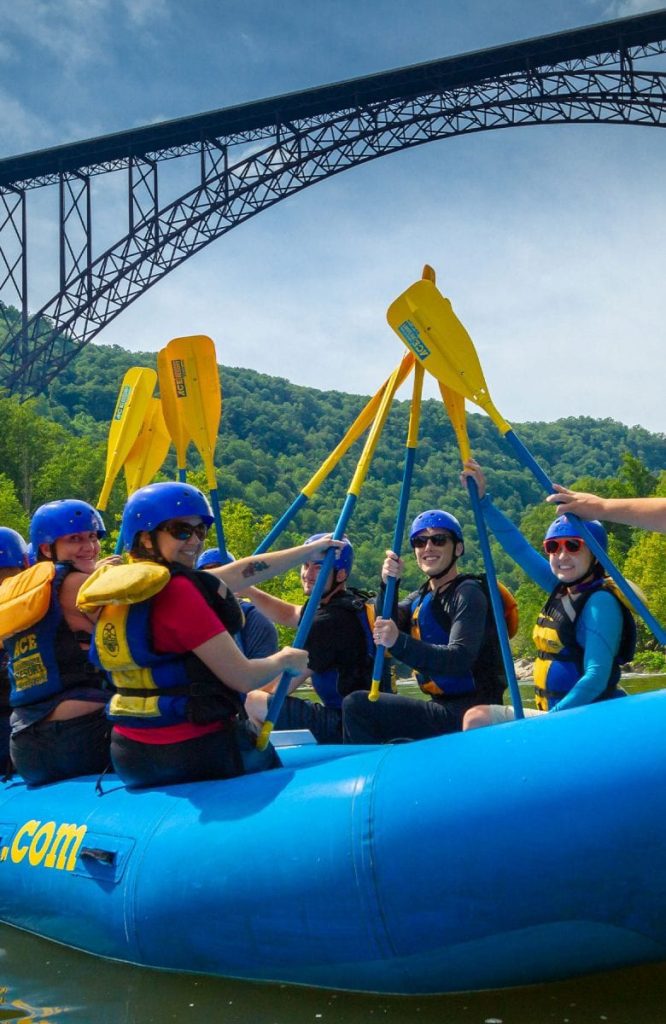 LOWER NEW RIVER GORGE
WHITEWATER RAFTING
FULL DAY
Meals(S): Complimentary Riverside Lunch
This full-day excursion will satisfy your need for whitewater.  It's our most popular spring rafting trip with all the great scenery, incredible class III-IV+ whitewater, a visit to jump rock, and a riverside lunch, this trip is ideal for both new rafters and seasoned boaters alike.
Explore the rivers that we raft!
There's A River Trip For Everyone!
Explore the rivers that we raft here in West Virginia. Enjoy two sections of whitewater rafting on the Upper and Lower New River Gorge. In the Fall you can also join us for the challenging Upper Gauley River or the scenic Lower Gauley River!