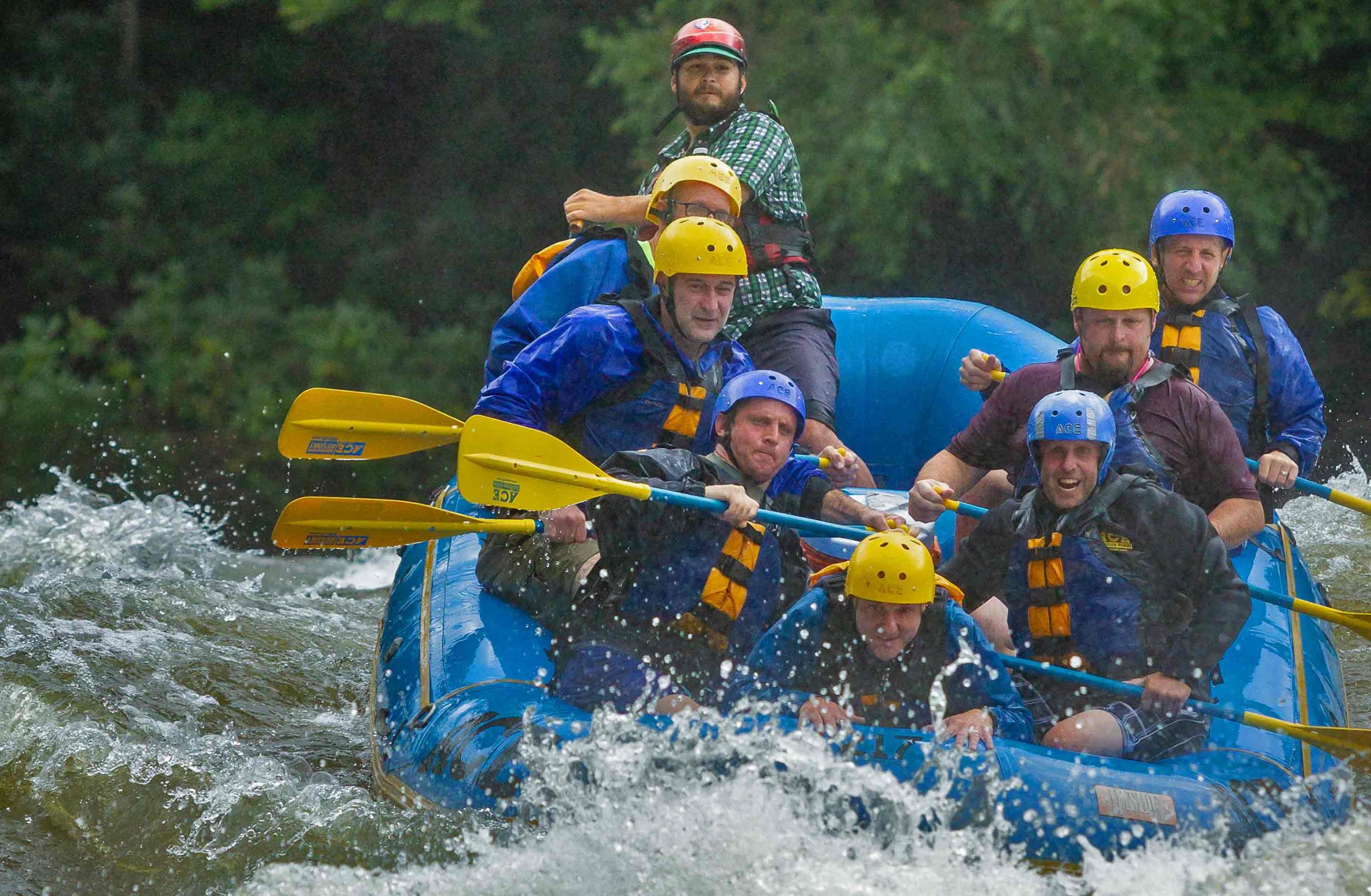 Rafting By Season
Fall Rafting On The New And Gauley Rivers
Choose a trip or scroll down to learn more.
Fall Whitewater Rafting Is Gauley River Season!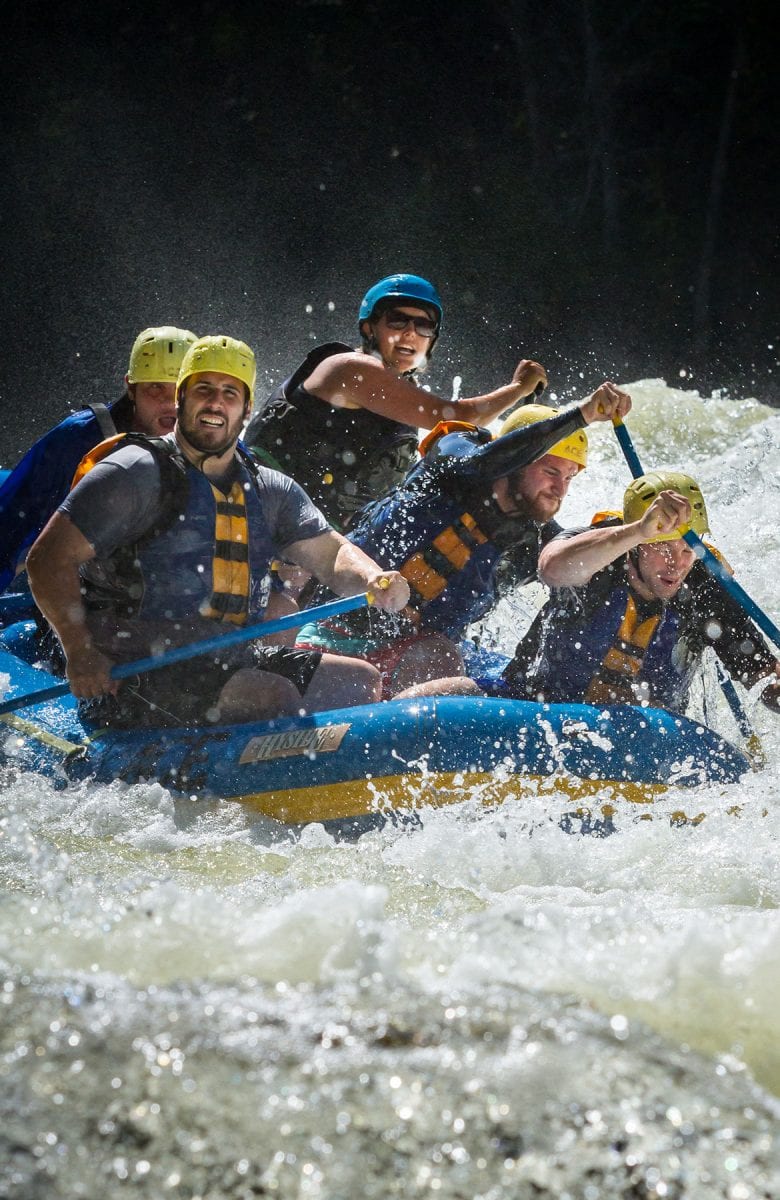 Fall Gauley Season
There's energy alive in the air of the whitewater community when September grows near. It for good reason because fall means that the biggest, best whitewater of the season is coming to West Virginia. The Gauley River is graced with 6 weekends of guaranteed full flow dam releases once each year.
Fall Lower Gauley River Rafting
Gauley Season is known for huge, challenging rafting. BUT the biggest secret of Gauley Season is the beginner-friendly Lower Gauley River. The Lower "G" is the most scenic beginner rafting trip in West Virginia, if not the East Coast. Rafters will journey down rapids up to class V on crystal clear water past epic sandstone cliffs and hemlock forests.  Seats fill fast and book early so don't miss your chance for this beginner friendly, scenic river adventure!
Fall Upper Gauley River Rafting
There is a legend in whitewater. A milestone. The hub of a community of adventurers and vagabonds from all walks of life. It's called Fall Gauley Season and at it's core is the fall full flow releases of the Upper Gauley River in West Virginia. This stretch of river is so demanding, so challenging, that many private boaters never reach the ability needed to experience this journey on their own. We're here to provide you a glimpse into the elite tier of whitewater boaters. Join us for the Upper Gauley River.
Fall Gauley Rafting Trips Book Fast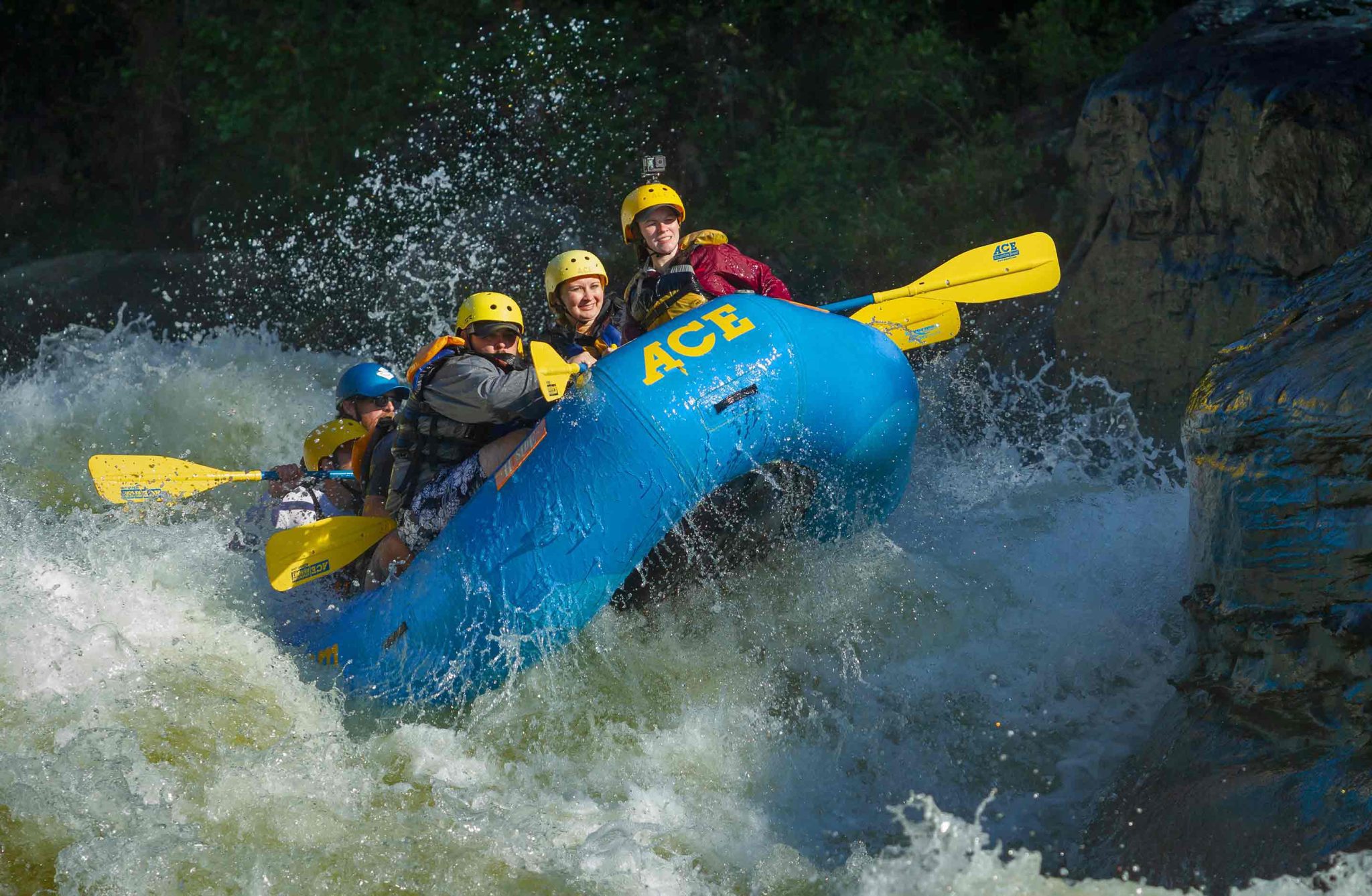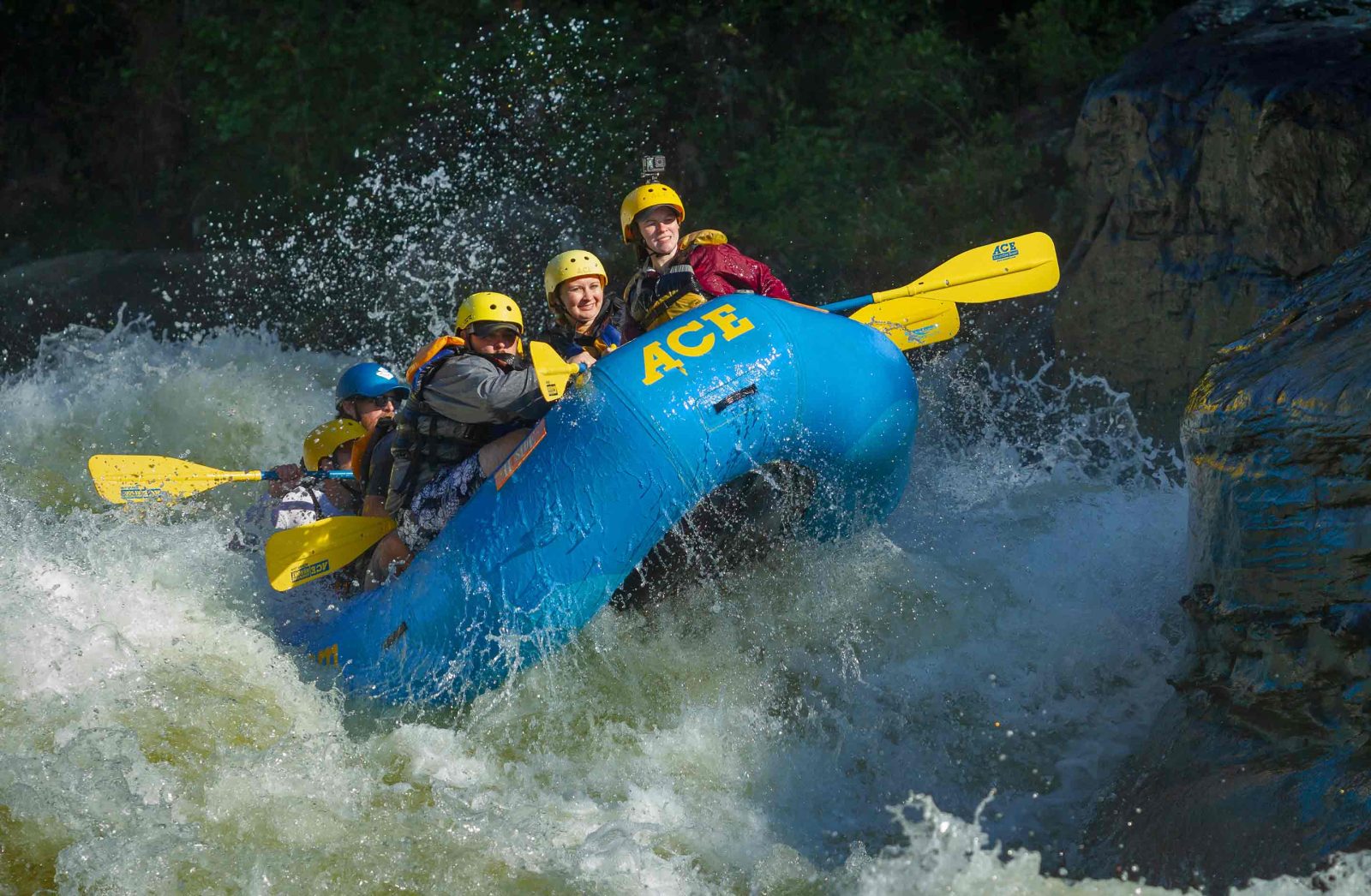 Gauley Rafting Trips Fill Quickly!
Don't miss your chance to jump on the Gauley River this fall for one of the limited full flow releases. Experienced rafters, or those up for a physical challenge, should explore the Upper Gauley River. Folks that feel a bit more timid, or who have never rafted, should try the scenic Lower Gauley.
Fall Beauty On The New River Gorge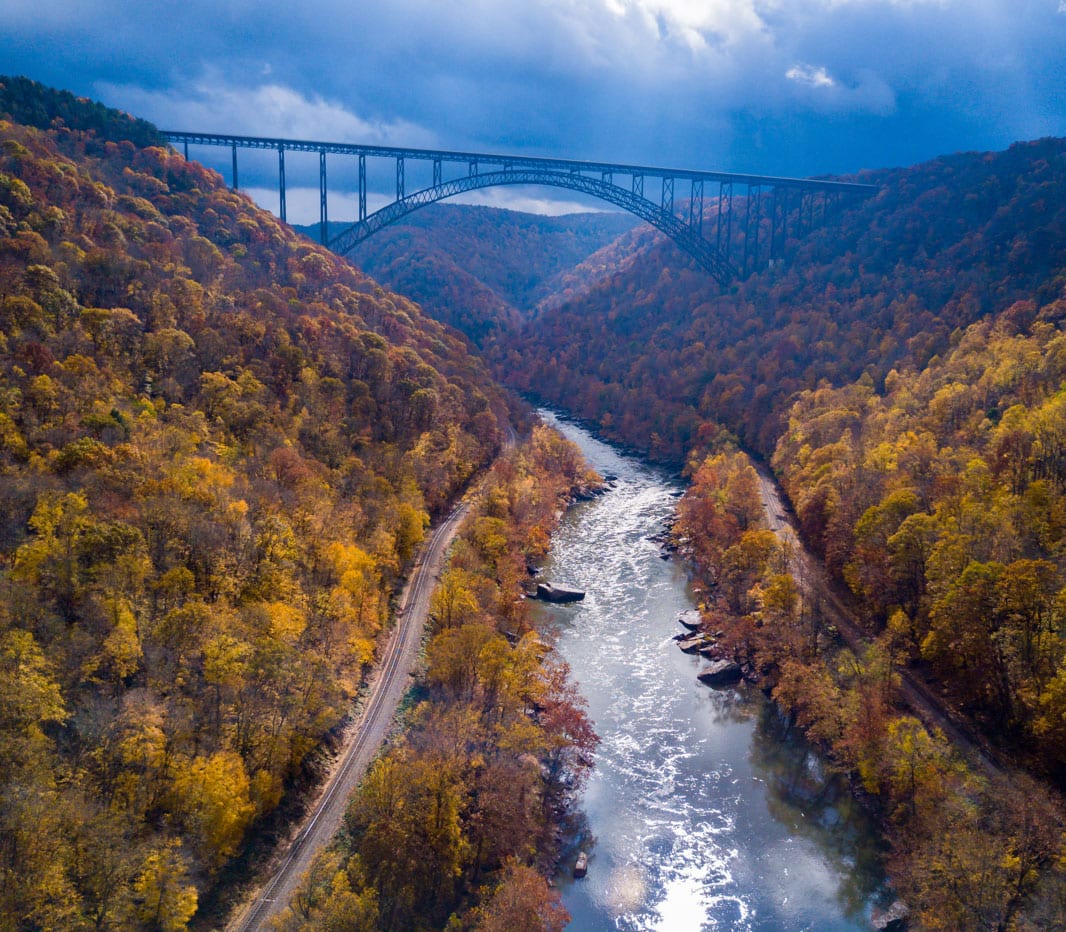 Fall Rafting On The Lower New River Gorge
Around here the Gauley River gets the lion's share of attention when it comes to Fall rafting. But, here's the deal. The New River Gorge never stops flowing and the weather stays nice and warm around here sometimes all the way into November!
Maybe you aren't quite ready for the challenge of the Upper or Lower Gauley Rivers. Perhaps you'd like a mellow, less crowded river. If so, the Lower Gauley River is a great fall adventure alternative. Plus, if you time things just right, you can join us for Bridge Day. That'll give you the chance to enjoy New River Gorge whitewater rafting AND check out base jumpers parachuting off the 876′ New River Gorge Bridge.
No. Joke.
Try our most popular new river gorge trip!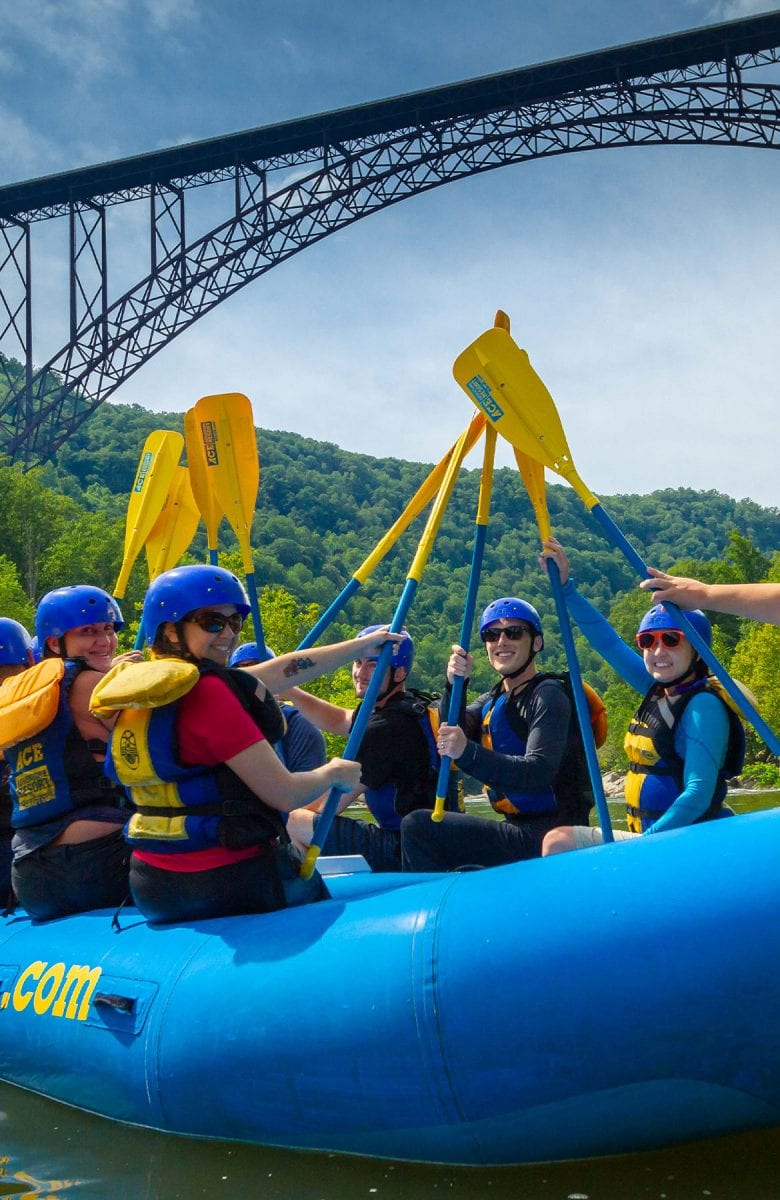 LOWER NEW RIVER GORGE
WHITEWATER RAFTING
FULL DAY
Meals(S): Complimentary Riverside Lunch
This full-day excursion will satisfy your need for whitewater. With all the great scenery, incredible class III-IV+ whitewater, a visit to jump rock, and a riverside lunch, this trip is ideal for both new rafters and seasoned boaters alike.
Explore the rivers that we raft!
There's A River Trip For Everyone!
Explore the rivers that we raft here in West Virginia. Enjoy two sections of whitewater rafting on the Upper and Lower New River Gorge. In the Fall you can also join us for the challenging Upper Gauley River or the scenic Lower Gauley River!