Rafting By Challenge Level
Kid-Friendly Rafting Trips
Choose a trip or scroll down to learn more.
Choose a kid-friendly rafting trip below for details or scroll down to learn more about rafting trips offered for kids as young as 6 years old!
About Kid Friendly Rafting At ACE Adventure Resort
Kid Friendly Rafting Trips Make Lasting Memories
Nobody is going to look back and remember their best day of television, that's why we think getting the kids outside and into a raft makes for one of the most memorable family trips ever. With kid friendly options like the Upper New River Gorge (for ages 6 and up) and the Lower New River (ages 12 and up to paddle, 10 and up in an oar rig) we can help you get your family paddling together this summer.
The Perfect First Time River Trip!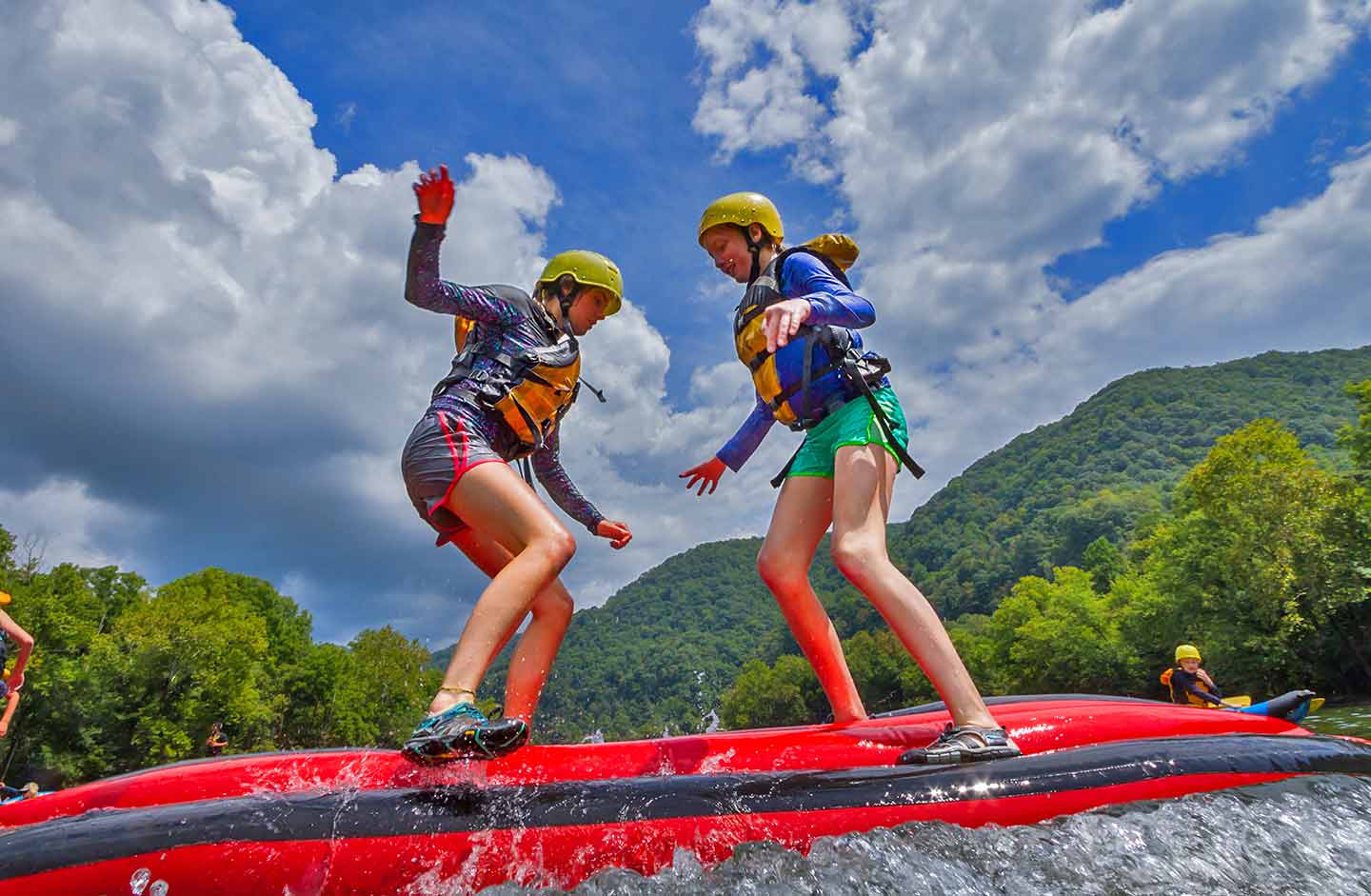 Upper New River Rafting For The Youngest Adventurers
Are you ready to take your family vacation to the next level? Experience the beauty and adventure of a family rafting trip with ACE Adventure Resort!
Choose from a full day trip on the Upper New River, the best kid-friendly rafting for families with kids as young as six, or for rafters who aren't quite ready to take on the bigger rapids of the Lower New River. Paddle together in a raft, or opt for a duckie (inflatable kayak). The warm water in the New River means that you don't have to worry about kids being cold, and the nonstop fun of the trip means you won't hear "I'm bored!" at all during your trip. You'll have time to swim and play in the river in between the fun and splashy rapids, and jump off jump rock. At lunch, your guides will prepare you a riverside lunch-the most fun picnic ever!
Older Kids Will Love The Lower New River Gorge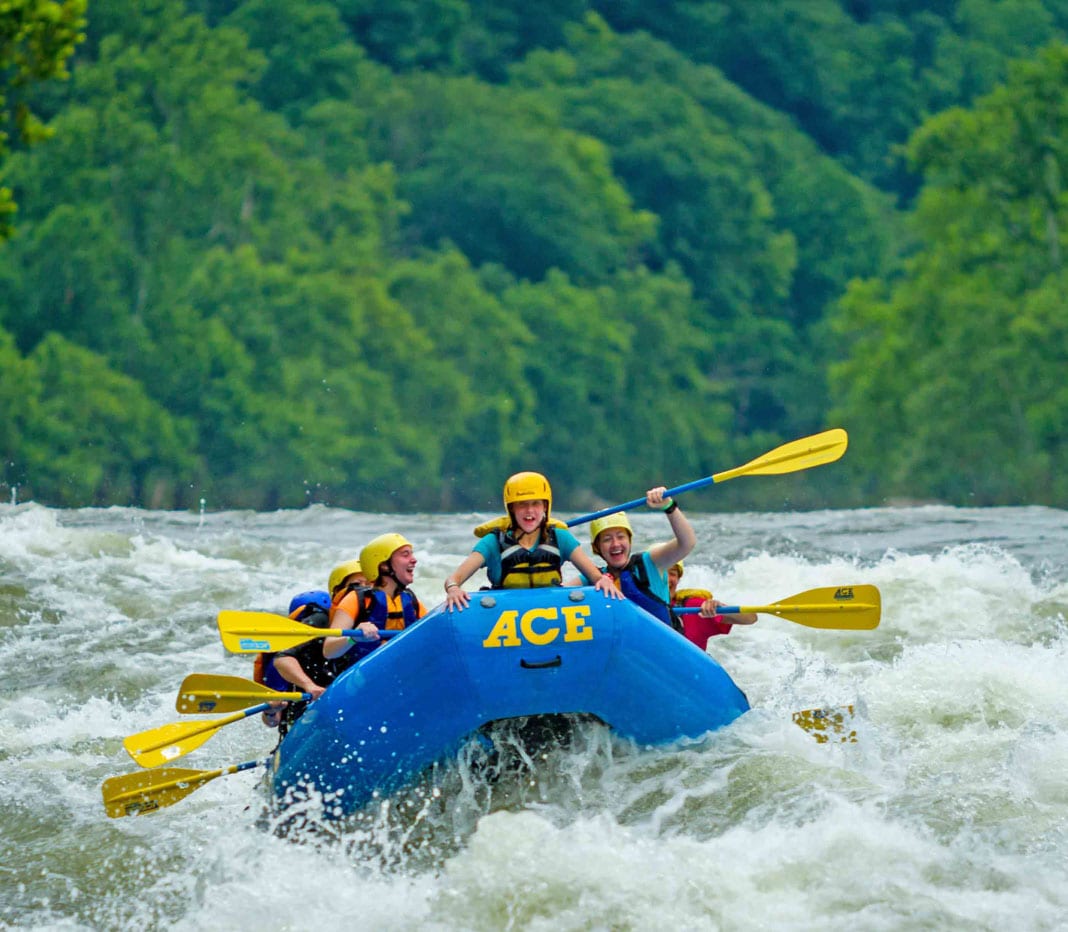 For Kids 10 Years And Up… The Lower New River Gorge!
For families with older kids, or for those looking for a more wild adventure, check out the Lower New River Gorge whitewater rafting trip. Kids ages 12 and up can paddle in a raft, and 10 and up can experience this incredible section of river in an oar rigged boat. This trip is available as a full or half day, so whatever your schedule is, we can find the best option for you! This class IV+ section of river meanders through the New River Gorge Section of the river, where you'll see huge boulders throughout the river and spectacular sandstone cliffs lining the top of the 1,000 foot gorge. Full Day trips include lunch.
Explore the rivers that we raft!
There's A River Trip For Everyone!
Explore the rivers that we raft here in West Virginia. Enjoy two sections of whitewater rafting on the Upper and Lower New River Gorge. In the Fall you can also join us for the challenging Upper Gauley River or the scenic Lower Gauley River!