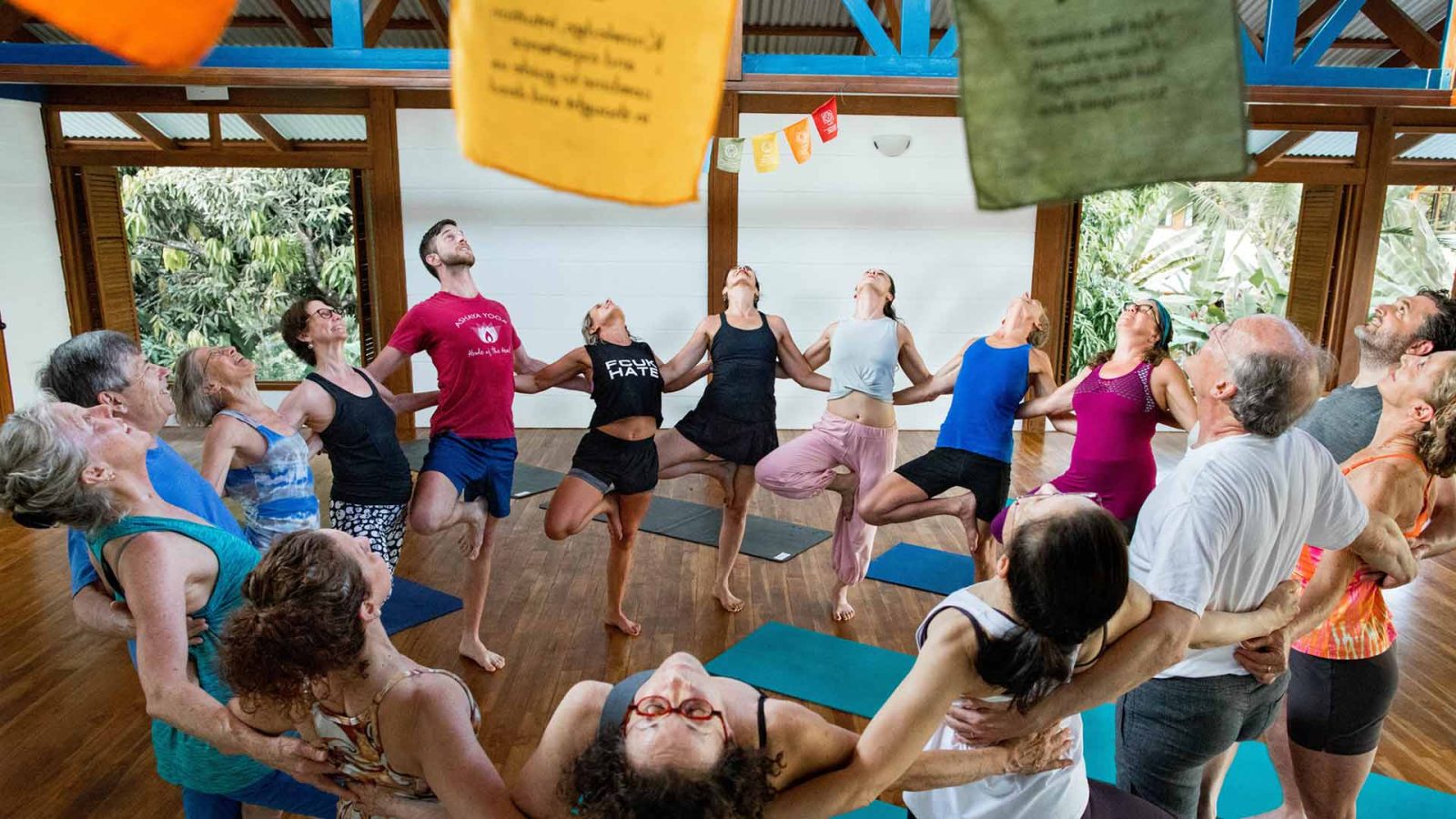 New River Yoga Retreat
August 26th - 28th, 2022
Location: ACE Adventure Resort
Tuition
Tuition Includes
All yoga sessions
6 catered meals
2 adventures: Rafting and a Sunday Adventure Activity
Live Concert and Dancing at The Lost Paddle.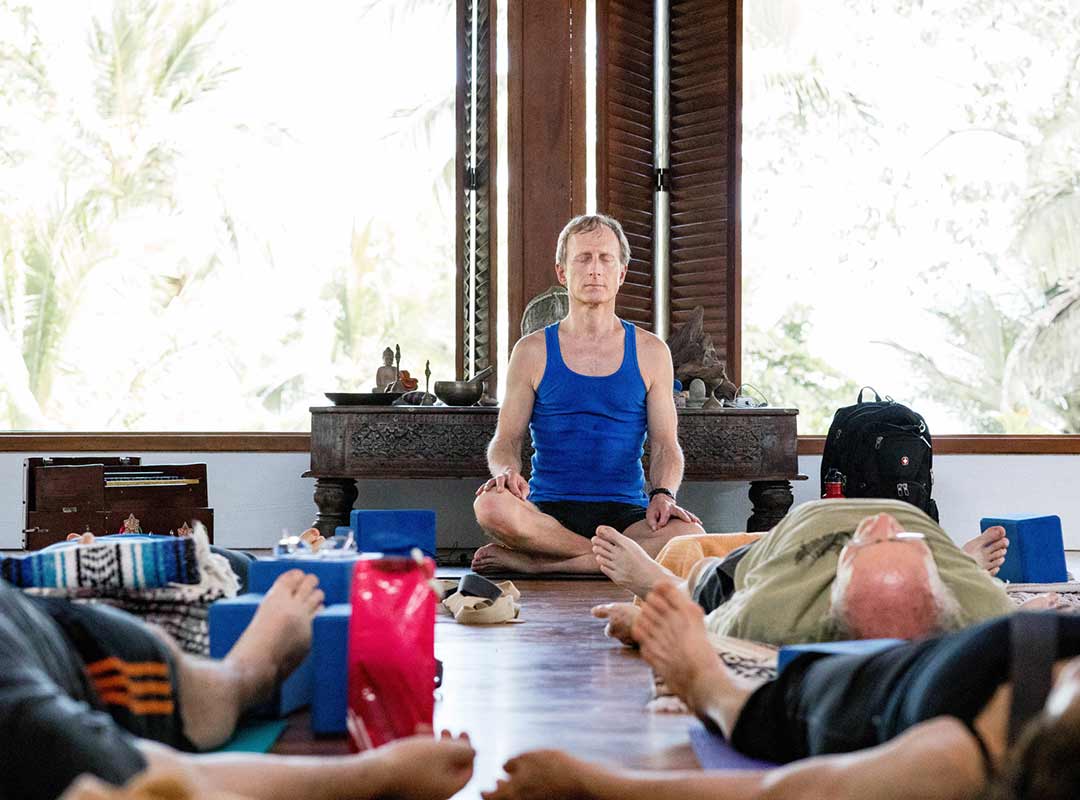 New River Yoga Retreat
Welcome To Your Best Yoga Nature Adventure Retreat Ever!
Join internationally acclaimed yoga teacher, founder, and author, Todd Norian, and a merry band of heart followers as he takes you on the yoga adventure of your lifetime!
Our focus will be on the amazing five elements – earth, water, fire, air, and sky, and how they relate to our body and mind, surrounded by the most gorgeous natural setting of the New River Gorge area of West Virginia.
The spiritual heart opens when we balance the five elements within. When out of balance, you can become overwhelmed and stuck (too much earth), emotionally stressed out (too much water), unmotivated and lost (not enough fire) or you become a workaholic (too much fire), scattered or fearful (too much air), or spacey and ungrounded (too much sky).
The Ashaya Yoga® method brings about a balance of all five elements that leaves you feeling strong, confident, peaceful, openhearted, and ready to thrive in life. Safe and accessible to all levels of practitioners, Ashaya Yoga weaves together body, mind, and heart into an extraordinary blend of deep acceptance, recognition of a greater energy, and profound inner strength that helps us stand strong through all the storms of life.
Schedule Of Events
Friday, August 26, 2022
6:00 pm
Dinner
7:30 pm
Session: Open Sky: Bask in Your Vastness
Saturday, August 27, 2022
7:30 am
Session: Rich Earth: Transform Challenges into Change
8:30 am
Breakfast
9:30 am
Whitewater Rafting Adventure
5:30 pm
Session: Delicious Water: Flow Like a River
7:00 pm
Dinner
8:00 pm
Dance to Live Music
Sunday, August 28, 2022
7:30 am
Session: Bright Fire: Flame of the Heart
8:30 am
Breakfast
9:30 am
Choose your adventure, Guided Hiking, Zip Line, Aerial Park,
1:00 pm
Lunch
3:00 pm
Session: Soothing Wind: Breathe Your Dreams into Reality, In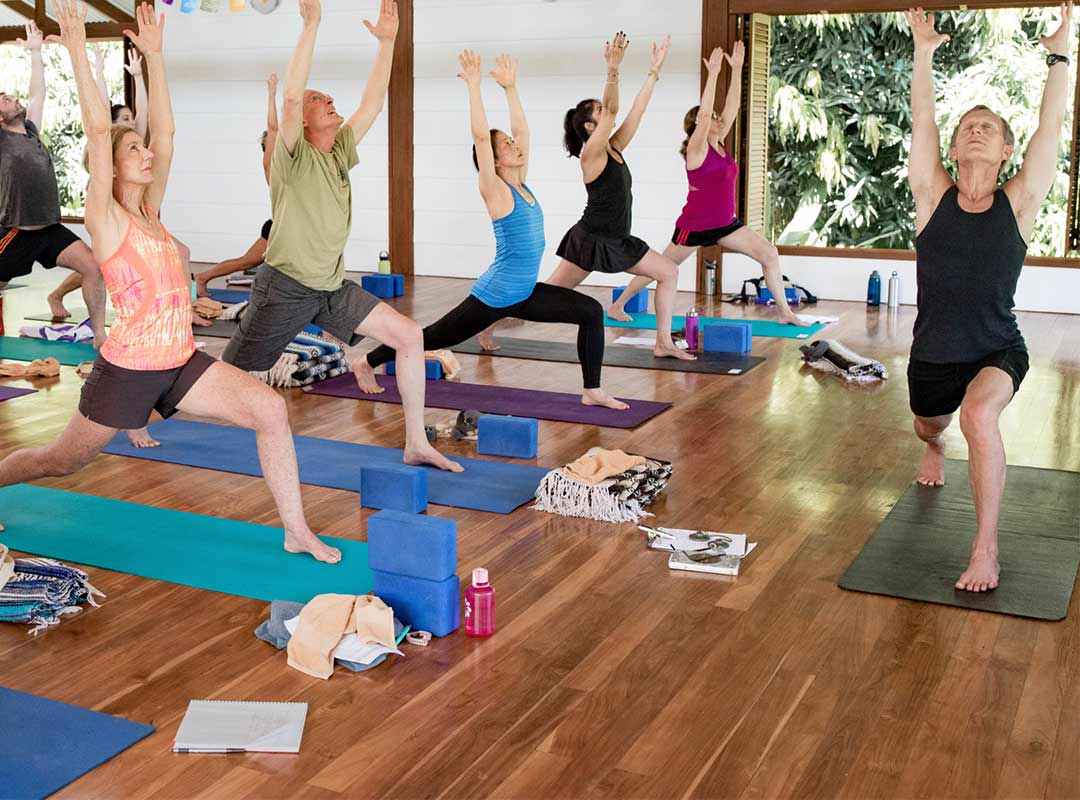 Additional Schedule Notes
Meals:
6 meals are catered, buffet style, with vegan, vegetarian and meat (chicken, eggs, fish, turkey) options.
Friday includes dinner.
Saturday includes breakfast, lunch and dinner.
Sunday breakfast and lunch.
Non-Rafting Alternatives:
For those who don't want to join us for the rafting trip the following alternative activities are available.
Gorge Side Zip Lining
Aerial Adventure Park
Mountain Biking
Guided Hike
Session Descriptions
Open Sky: Bask in Your Vastness
Enjoy a spacious, heart-opening practice including standing poses, backbends, hip openers, twists, and forward bends. Includes a sky meditation and deep relaxation.
Rich Earth: Transform Challenges into Life-Enhancing Change
Challenges never come to put you down. They only come when you are ready to rise up and stand strong in your power. Build core strength, flexibility, and balance with standing poses, hip openers, inversions (with modifications and prep poses), and backbends.
Delicious Water: Flow Like a River
Return to the flowing and healing waters within and release stress and tension. Enjoy a therapeutic sequence of flowing and soothing poses. Includes therapeutics for the lower back and hips.
Bright Fire: Flame of the Heart
Yoga is about learning to follow your heart. But that takes courage – courage to walk through the fires of life without being stopped by fear. Use the heat of fire to burn away what's no longer needed and the light of fire to illumine your path ahead. Practice core integration, standing poses, hip openers, and backbends.
Soothing Wind: Breathe Your Dreams into Reality
Ignite your passion and breathe your dreams into the fibers of your being. Practice an inspiring sequence of postures that awakens your inherent potential for joy. Live fully, love fully, and laugh fully. Bring this fullness to everything you do and live your best life now. End with a deep relaxation integrating all five elements.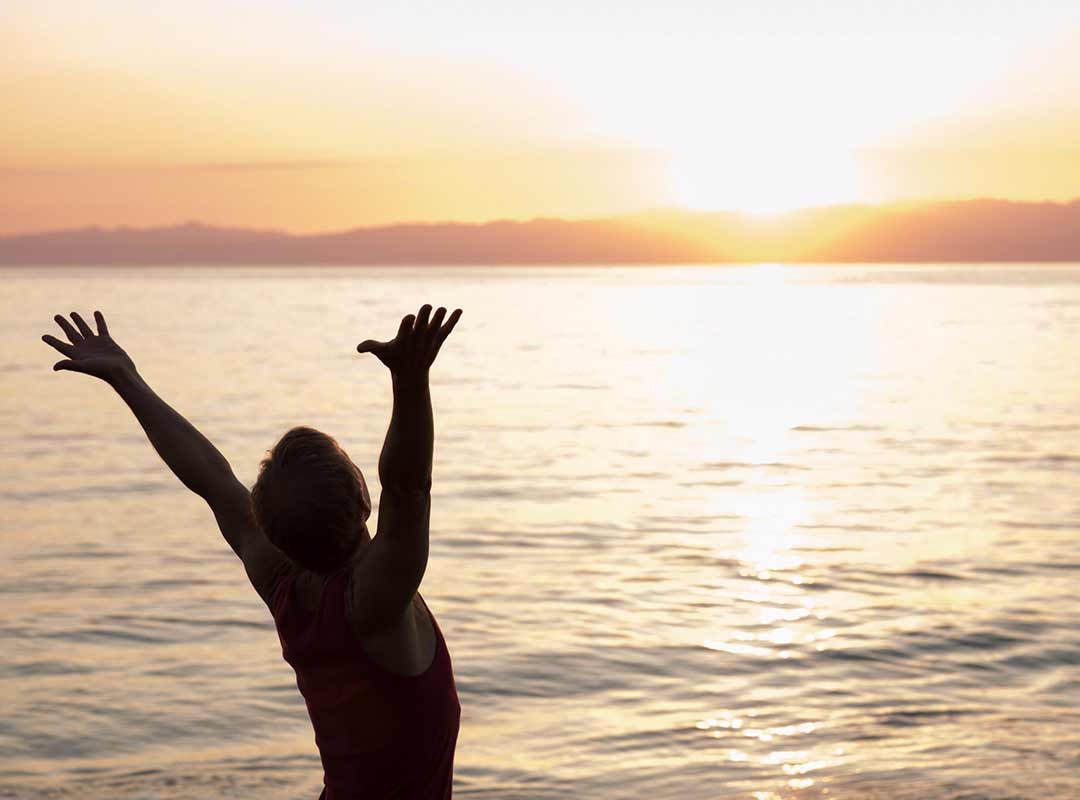 COVID Precaution Recommendations:
We take the Covid-19 pandemic seriously, and although not mandatory, we recommend getting vaccinated before registering for this course. Since our yoga classes will be held outside, masks are not required. Mask wearing is optional any time you're inside a building or during the bus ride to any outdoor events. If you're feeling Covid symptoms prior to the event, please do not attend and take care of yourself. We look forward to having a fun, inspiring, and safe Yoga Nature Adventure Retreat with you. See you on the mat!
Related Events