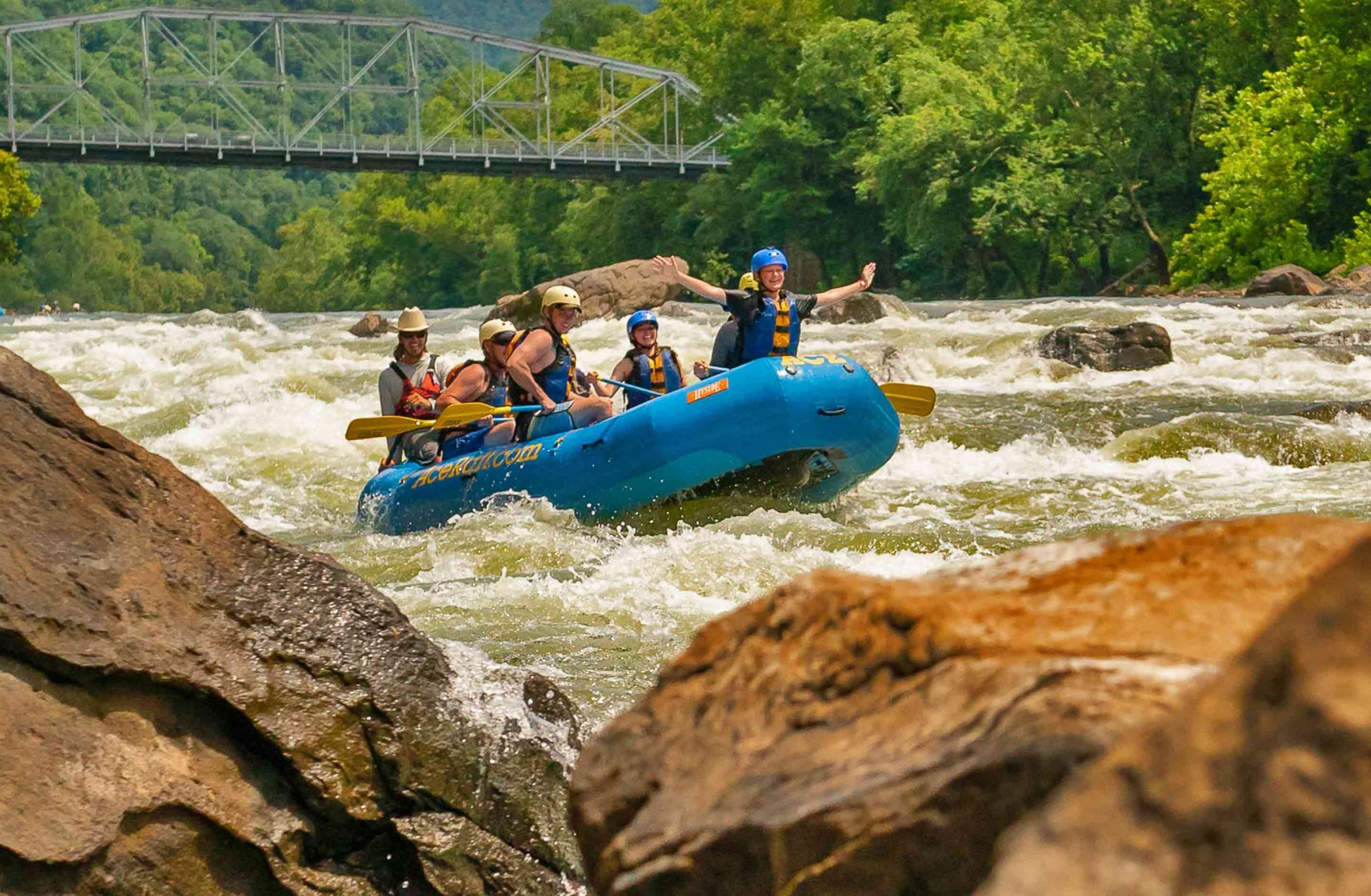 August 28, 2019
Push Your Boundaries with These 3 Adventure Sports
Home
|
|
Push Your Boundaries with These 3 Adventure Sports
Whether you consider yourself a thrillseeker, daredevil, or outdoor enthusiast, nothing beats conquering one of the world's toughest adventure sports. We welcome several types of travelers here at ACE Adventure Resort, including families, groups, and couples, many of which choose us because they're seeking a trip filled with three or more extreme sports. The jaw-dropping New River Gorge plays host to a wide variety of extreme adventures, such as class V white water rafting, Endless Wall rock climbing, and rough, muddy ATV tours. Despite being a world-class, thrill-based resort, most of our guests are novices when it comes to these adventure sports. But don't worry, because our experienced, professional staff are trained to help you push your boundaries and eventually conquer some of the most terrifying feats.
River Rafting
ACE Adventure Resort, first and foremost, is a world-renowned white water rafting destination as we're just a short shuttle from both the breathtaking New River and exhilarating Gauley River. River rafting remains one of the most popular action sports in the Appalachian Mountains, thanks to the fierce rapids in this glorious region. We urge our guests to push their boundaries by enrolling in the most challenging rafting trips. Even if you're a novice, these voyages are fun, safe, undeniably challenging, and ultimately rewarding. Just don't let the surrounding beauty distract you from the "big water."
Rock Climbing / Rappelling
Another one of our most thrilling adventure sports here at ACE is the Lower New River Gorge rock climbing and rappelling combo. Each full-day expedition is entirely customized to fit your size and skill level—the current weather conditions will also play a factor. Because we've been navigating these super-solid Nuttall sandstone walls for decades, our guides can choose from hundreds of routes. Climb up the 1,000-foot New River Gorge, rappel down "Ram's Head," and enjoy a picnic while basking in the glory of this sprawling valley.
ATVing
While ATVing tours may not be atop the list of most-extreme adrenaline sports, the folks at New River ATV Tours will push you to your limits. The terrain in this region is compact, rough, and mucky, which makes for a thrilling ride! These half-day offroad tours will test your abilities while also providing exclusive access to some of the prettiest backcountry stretches of the Appalachians. You'll also get to ride the best machines on the market, including Yamaha Kodiaks and Yamaha Wolverine X4 Side-by-Sides.
Quintessential Weekend Getaways in WV
ACE Adventure Resort is within 230 miles from some of the largest cities in the U.S. Before arriving, don't forget to read about our bucket list activities, river rafting rapids, and romantic getaway possibilities. The three aforementioned adventure sports should be combined with a trek down our obstacle course, a round of free disc golf, and a zipline canopy tour! To learn more about our upcoming autumn offerings, please give us a call today at 800-787-3982.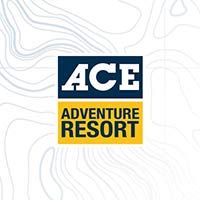 BY aceteam
Bringing you all the latest whitewater rafting, adventure, and all things ACE from the New River Gorge of West Virginia for over 40 years.
VIEW FULL BIO & ALL POSTS
RELATED ADVENTURES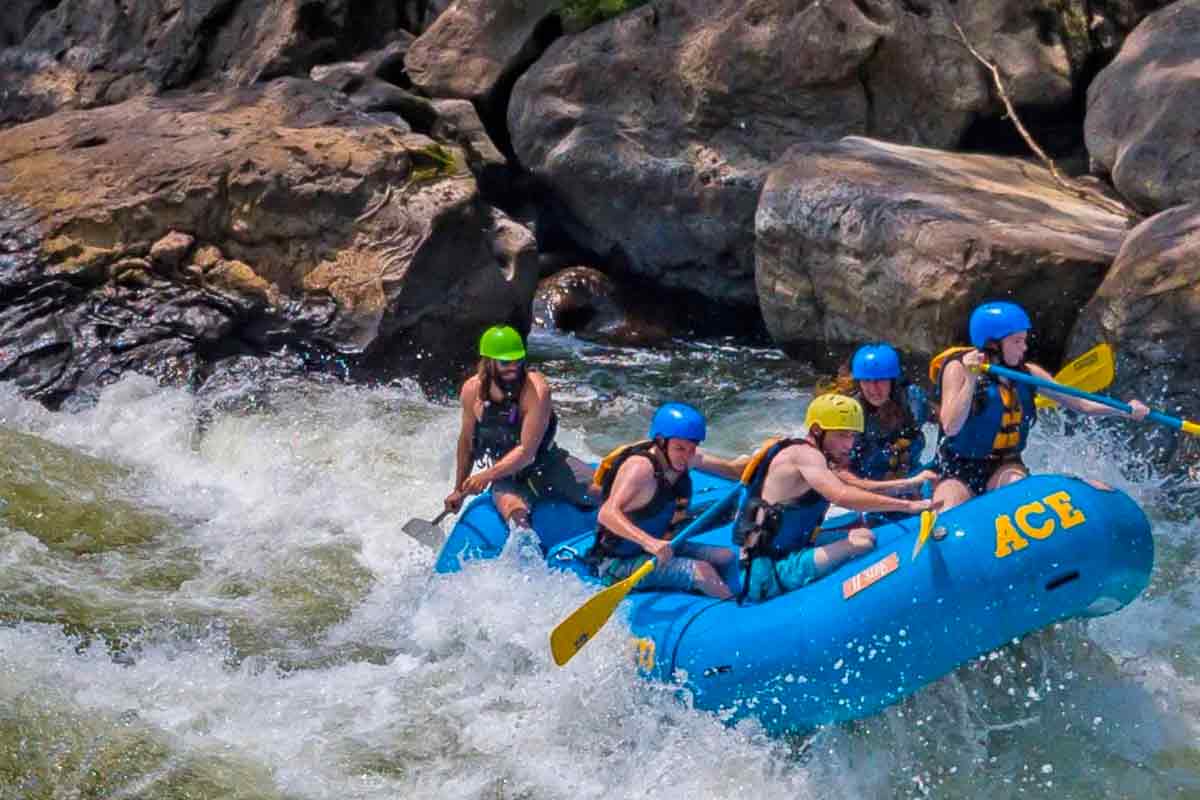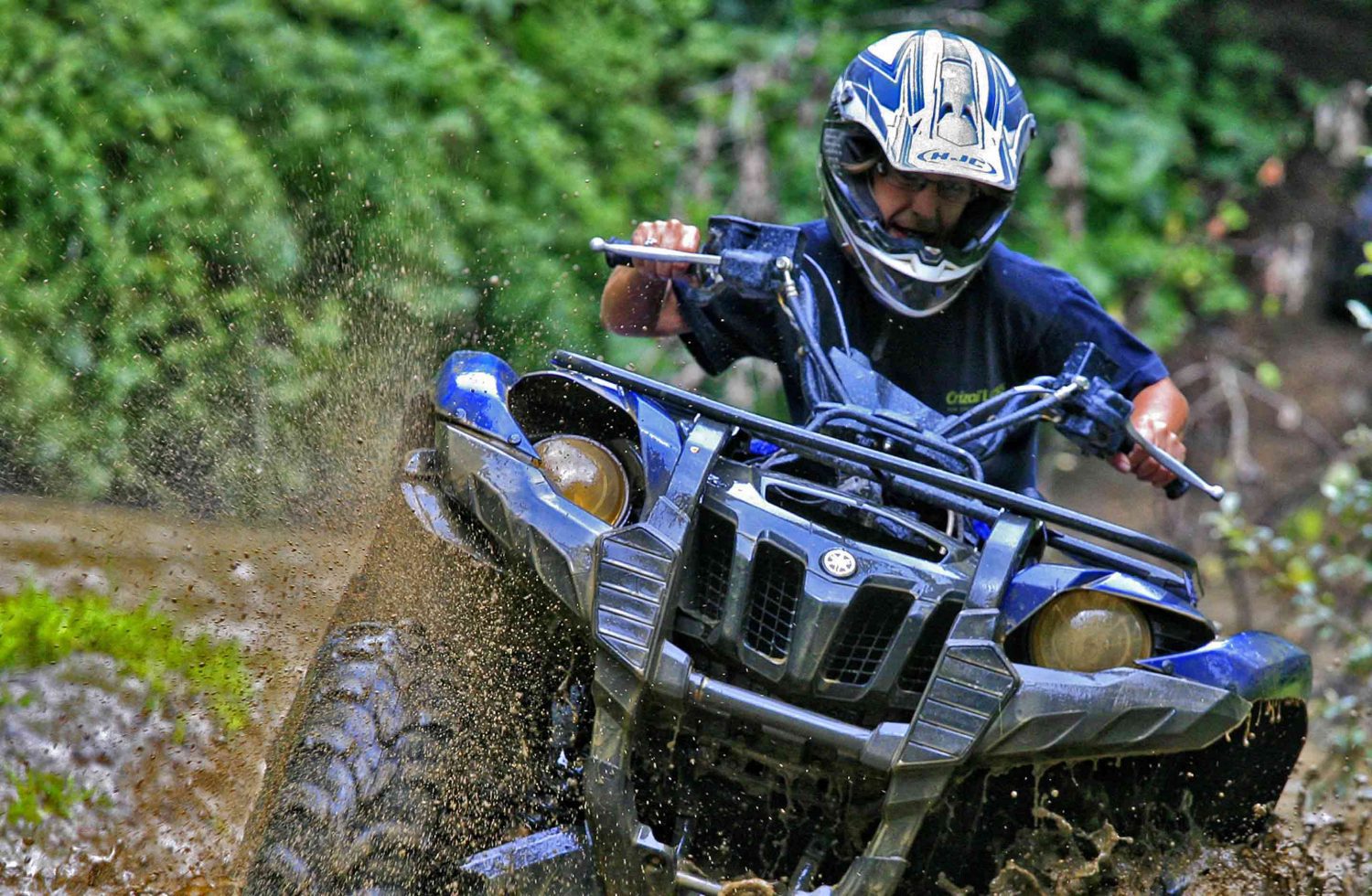 ATV Tours
Beginner, Experienced Rafters (Teens And Adults), Most Challenging