June 19, 2018
Confidence is Born in Adventure
Home
|
Confidence is Born in Adventure
The Upper New might just be the best family river vacation. Although every day with the family is an adventure, a trip down the river strengthens bonds while you work together. The Upper New is approachable, fun, and a wild good time for adventuring families.
Confidence is born in adventure. Experience Father's Day on the river with your dad, this Sunday, June 17. Dad rafts free. Looking for another adventure? Buy one of the following trips at the adult rate and dad goes free: half day rock climbing, ziplining, and half day mountain biking.

Posted by ACE Adventure Resort on Wednesday, June 13, 2018
Exploring New Territory
Along the Upper New River, you'll find new adventures, confidence, and lasting memories. Combining structure and play in a natural setting gives kids a chance to meet challenges, and rise to the occasion. As you navigate the river together, they may surprise you–or you may surprise them!

Learning on a Family River Vacation
Early adventure experiences in the outdoors open kids up to learning from the natural world. Starting at age 6, kids can raft on the Upper New River. You can also steer your own inflatable kayak, or let the kids captain their own duckies if they can paddle! Pile into a raft as a family, and you can all paddle in unison. Share in discovery of plants and animals along the river, and learn some local history about the area from our guides.

Safety is Key – Learning to Raft Right
Safety on the river is our first priority. Getting kids outside for adventure means teaching safe strategies first. Your kids will learn the importance of communication and teamwork to safely and effectively paddle the Upper New. We read the river, and observe changing conditions at all times. Practice for every scenario with experts guides who know the river inside and out.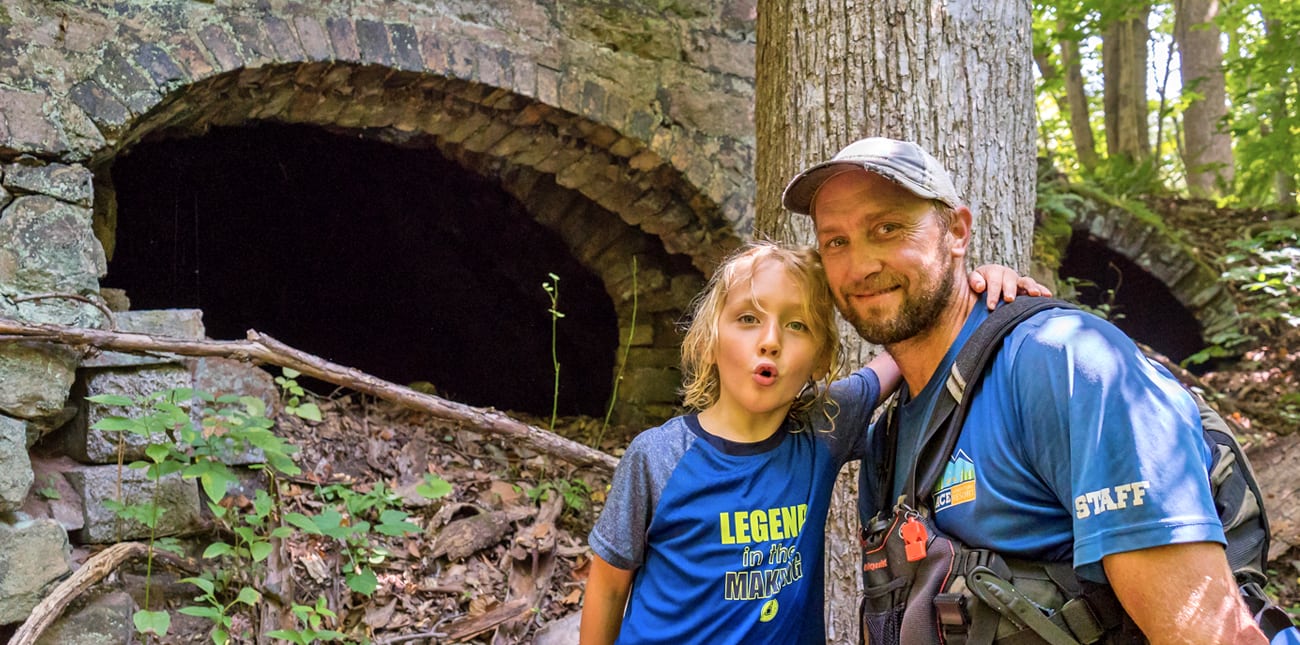 Start Your River Adventure Here
We believe it's never too early to start your journey into the outdoors. That first ride through smaller rapids on the Upper New always brings big excitement for kids, and keeps us coming back every summer vacation. When an adventurous kid takes their first leap from Jump Rock, you can see from the smiles why we're all one big family at ACE.