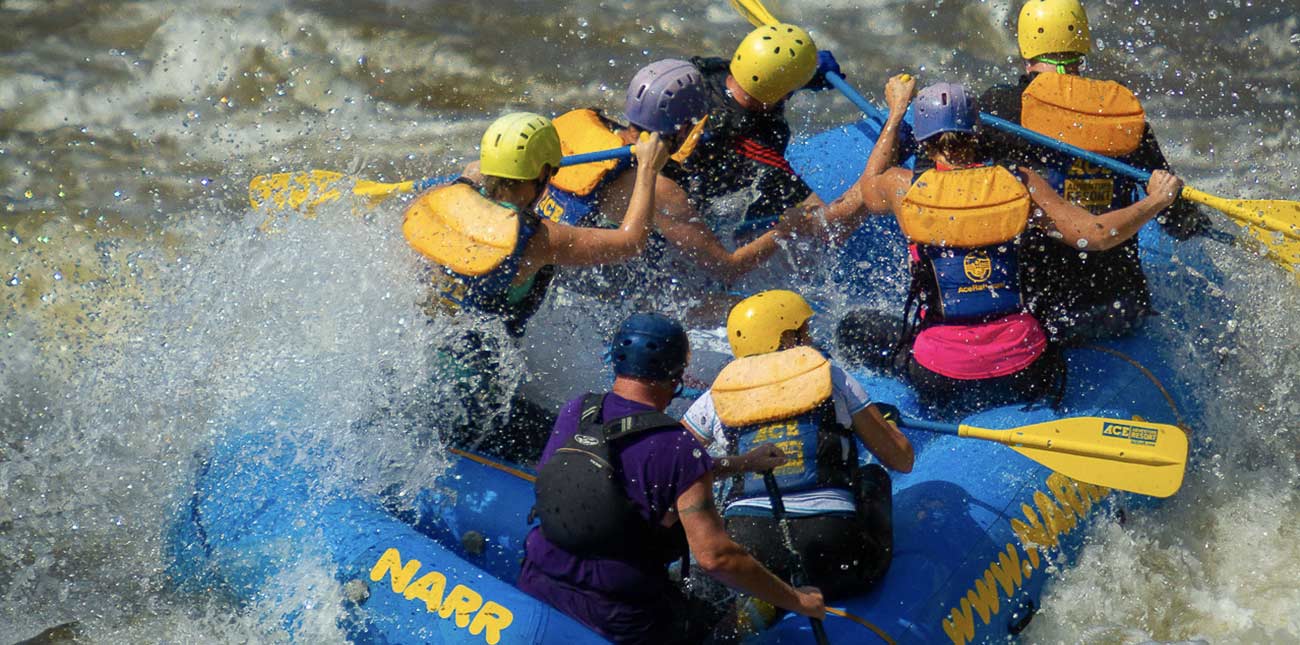 October 12, 2020
Taking On The Lower Gauley
Home
|
|
Taking On The Lower Gauley
Taking On The Lower Gauley
Ever since I can remember the mere mention of Gauley Season has brought goosebumps to my skin. Hearing raft guides as well as guests tell their wild and embellished stories has been something I look forward to every September. But for me, Gauley Season always seemed slightly out of reach. Although I've been around rafting all my life and went down the Upper and Lower New countless times, the Lower Gauley just seemed too big of a feat for me. Oh, how I was mistaken! Without a doubt, the Lower Gauley has been my favorite rafting trip. From the roaring Class V rapids to the unbeatable scenery, the Gauley is something everybody needs to experience at least once in their lifetime!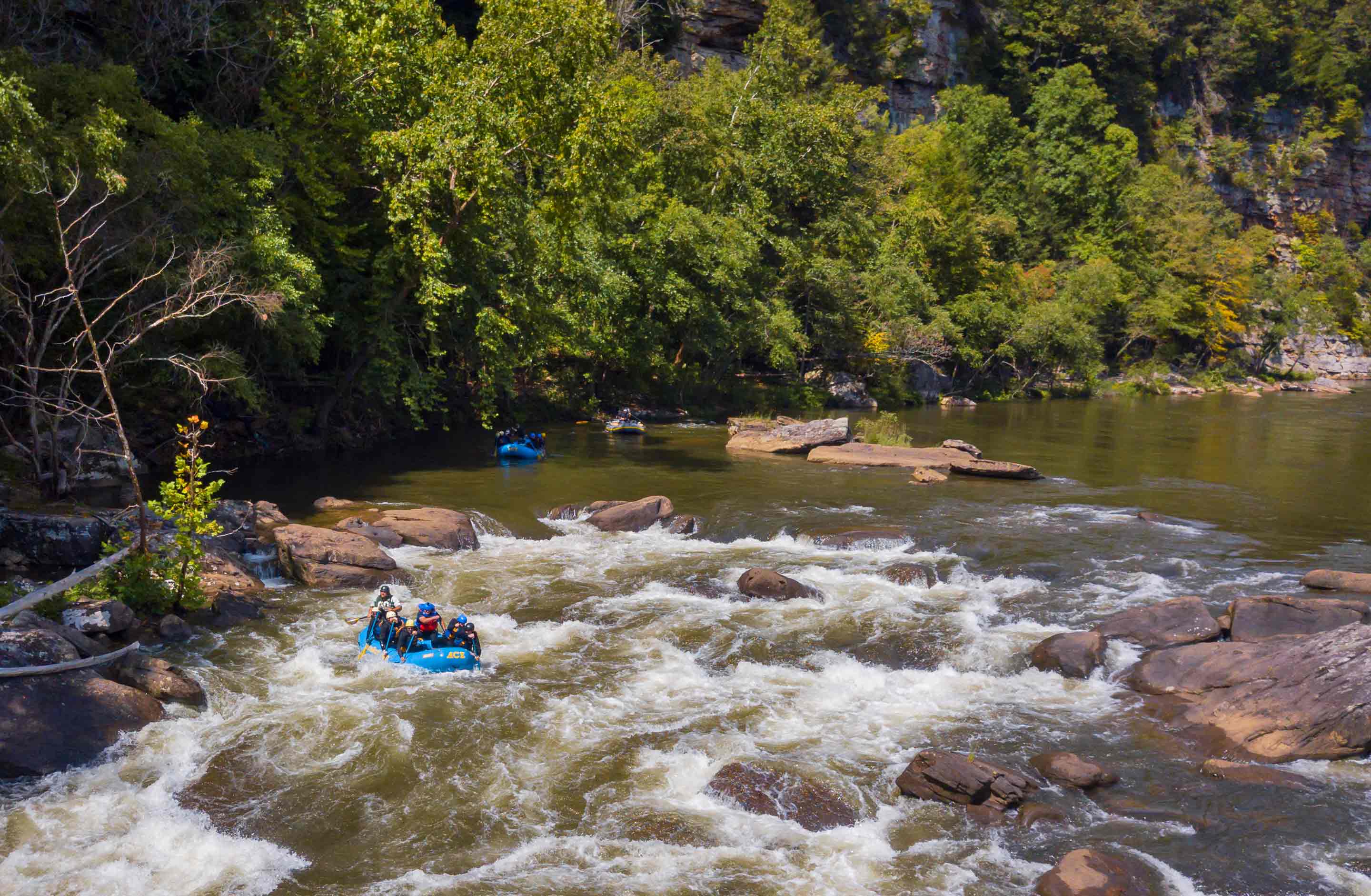 Finally, after years of watching from the sidelines, I decided to take the plunge and hop on the Lower Gauley. Since temperatures are rapidly dropping, we went ahead and rented some wetsuits and booties before grabbing our paddle, helmet, and PFD. After getting geared up we departed for the put-in. Before I knew it, I was planted in the raft with a paddle in hand awaiting one of the most thrilling experiences in my twenty-one years of life. White knuckling my paddle, I waited in nervous anticipation for the first rapid- Fuzzy Box of Kittens. Don't let the name fool you though, there's nothing cute about it. The epic class III rapid lasted only seconds but left me soaked in river water and buzzing on adrenaline. I had never experienced so much adrenaline in mere seconds. All it took was one rapid for me to shed my anxiety and instead embrace the Gauley in all its magnificent glory!
If you're like me and a newbie to the Gauley, the most important piece of advice I can give you is making sure you have an awesome guide! While safety and a broad knowledge of the River are top priority, so is fun! ACE Adventure Resort employs some of the best whitewater guides around and you can even request a guide! Although I didn't request a particular guide, I got lucky enough to have a great one that made the trip even more exciting! He was extremely knowledgeable on the River and I felt completely safe EVEN while taking on class V rapids! The thought of paddling through such intense rapids can seem overwhelming but with a great guide it just feels like an insanely fun rollercoaster ride!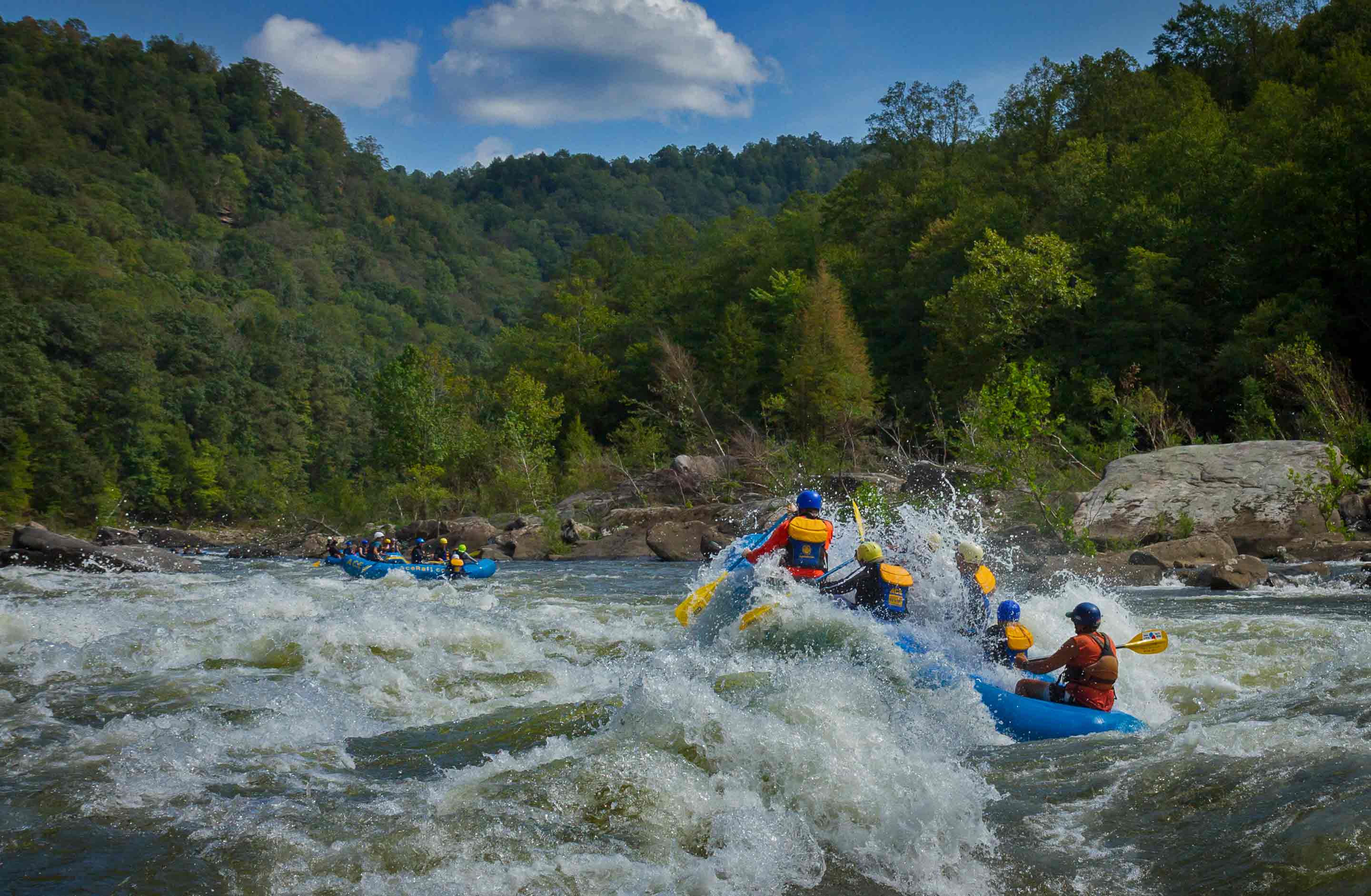 While it had been hours, for me it felt like mere minutes before we were hopping off the raft and settling down for lunch. Lunch seemed to fly by as I waited in what was no longer nervous anticipation but pure unadulterated excitement. In such a short amount of time I had shed all my worries and felt so silly for being afraid of something so incredibly thrilling!
For me, every rapid held something unique and exciting of its own. With rapids like Koontz Flume, Lower Mash, Heaven Help You, and Pure Screaming Hell picking a favorite is practically impossible! Koontz Flume is the first class V rapid on the Lower Gauley and will always hold a special place in my heart. There is nothing more thrilling than sitting in the front of the raft and preparing to take one of these epic rapids head on! If you like more tame rapids then fear not! Chainsaw, Canyon Doors, and Rattlesnake are jam packed with excitement, just on a slightly smaller scale! The best part of the Lower Gauley is it truly offers a little bit of everything!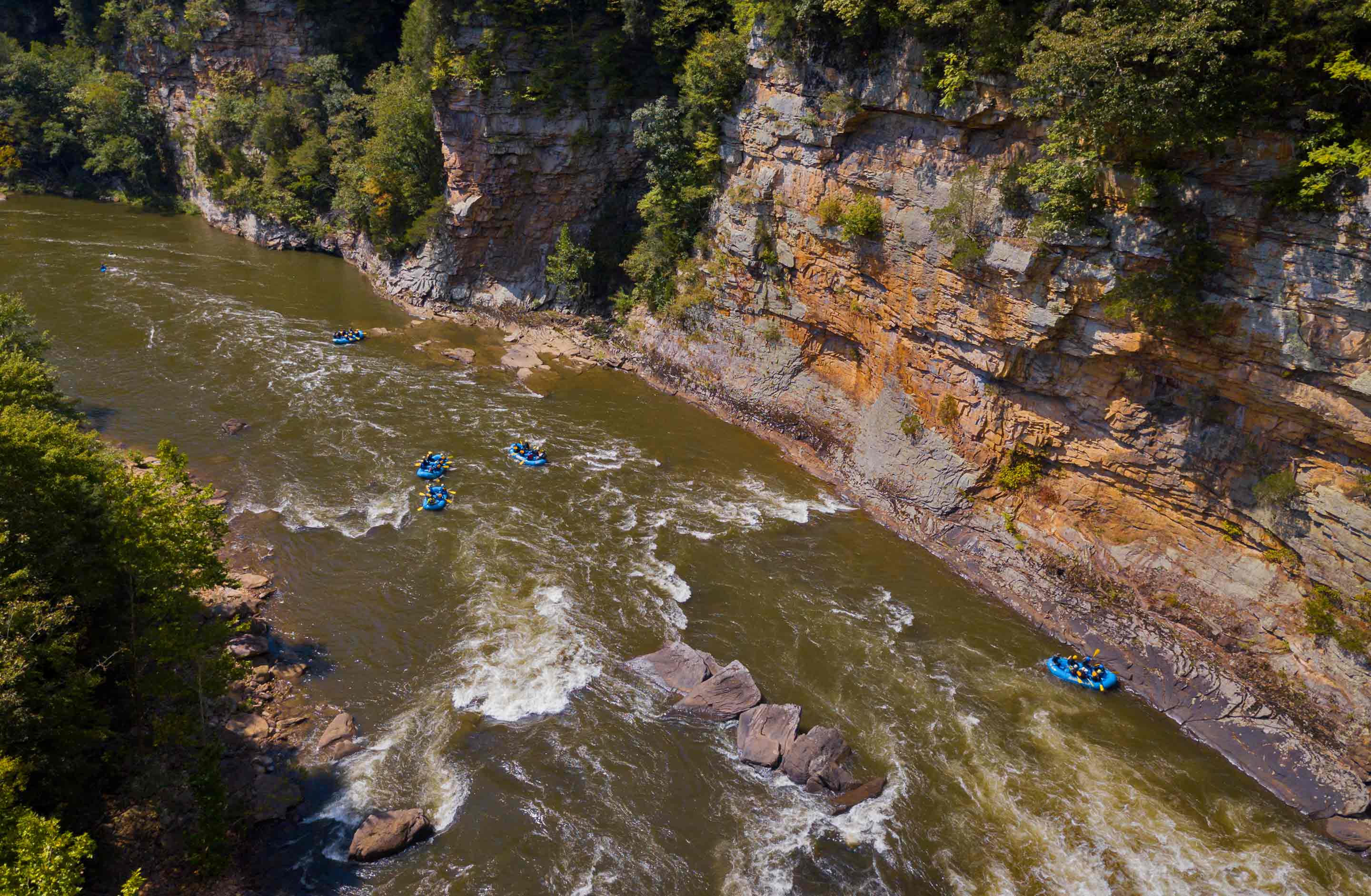 While the Lower Gauley is packed with excitement, let's talk about the scenery! The Upper and Lower New offer incredible scenery but after experiencing the Lower Gauley, I don't think any other trip could beat it. There's not much flat water on this trip until you reach the last rapid, then it's smooth sailing from there. During this stretch which lasts a few miles, you'll get to truly take in and experience all the beauty West Virginia has to offer. This calm stretch of water offered the perfect ending to a perfect trip.
To sum it up, RAFT THE LOWER GAULEY! This trip is the perfect mix of beautiful scenery and roaring rapids, making it the most unique and exhilarating trip I've ever been on. My only regret is waiting so long to finally experience it. After writing this, I think I might book another trip before Gauley Season ends! Don't wait any longer, it's time to enjoy life and there is no better way to do that than trying something new! Seriously, it's time.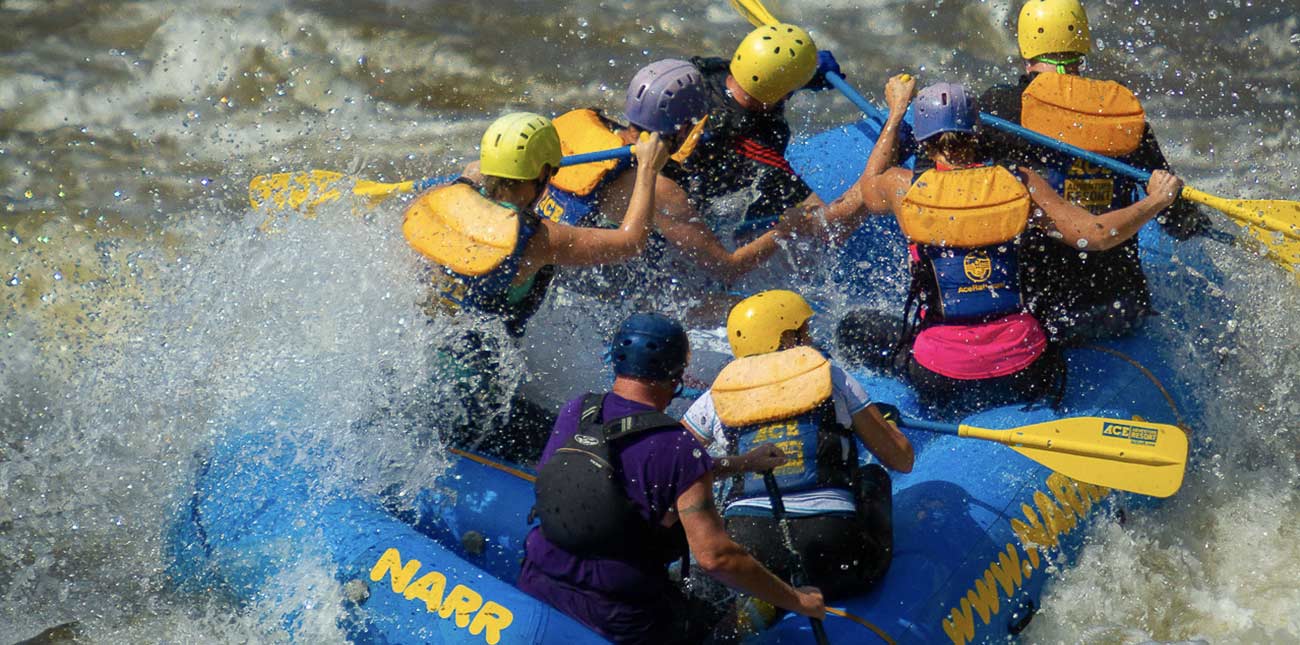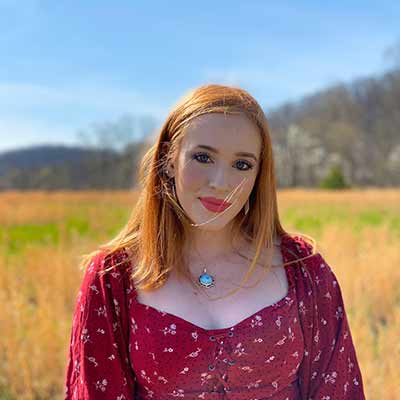 BY Larkin Cook
Larkin grew up here at ACE Adventure Resort and on the New River. Her dad, Jerry, is one of the owners of ACE, so adventure is in her blood. When Larkin isn't studying at Concord University, she is working in the marketing department as a social media specialist. Larkin enjoys hiking, whitewater rafting, and being outdoors. If you can't find Larkin at ACE or on the River, she's at home with her cats Misa and Oscar.
VIEW FULL BIO & ALL POSTS