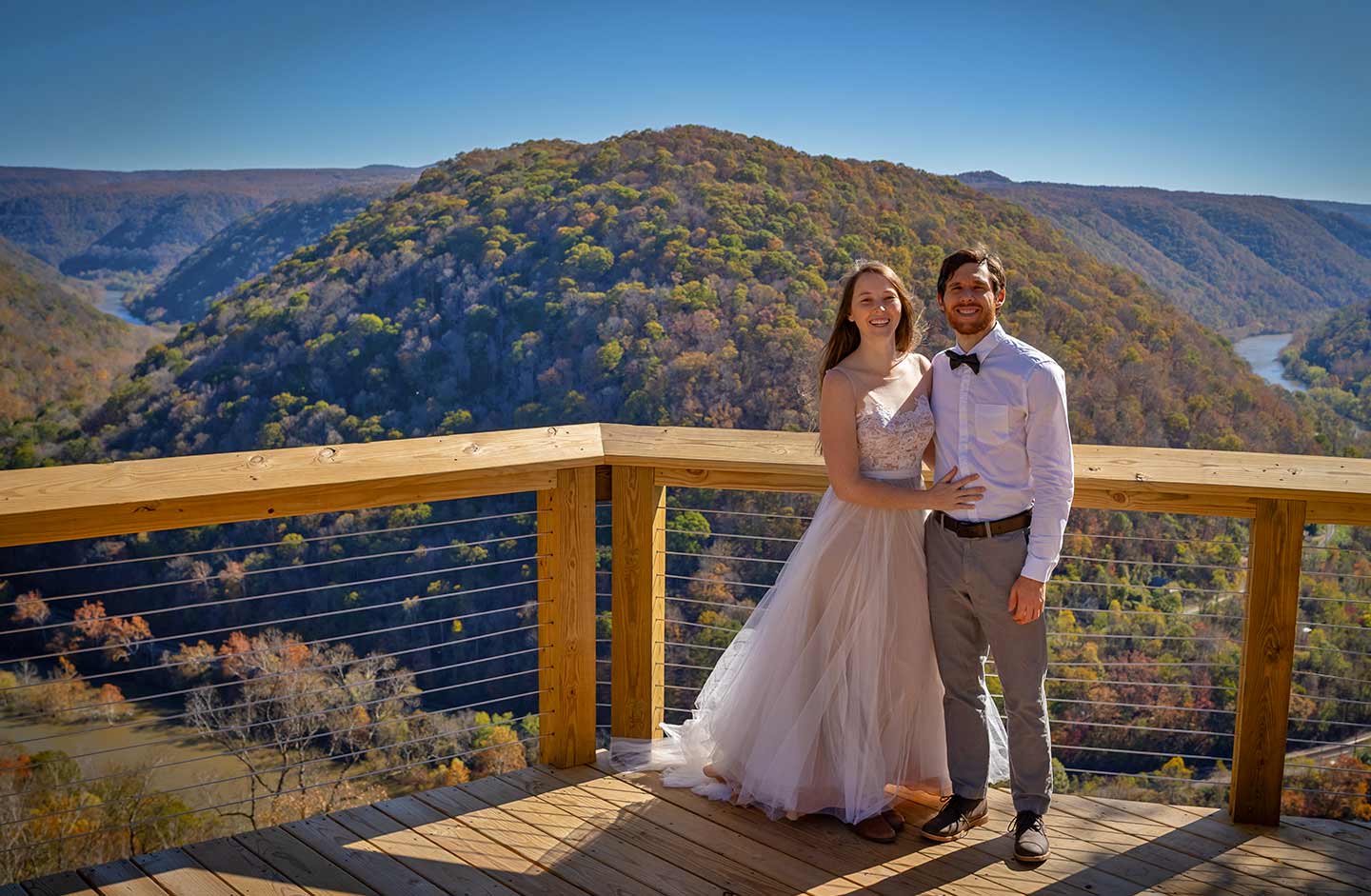 July 7, 2020
Summer Weddings
Summer Lovin'
Let's be honest- we've all dreamed of our perfect wedding. A wedding expertly tailored to fit our wildest fantasy. What if you could turn that into a reality? Whether you're looking for simplicity or want your wedding to be featured in magazines- ACE Adventure Resort can make that happen for you. We offer multiple packages to guarantee everyone finds the perfect fit for their perfect day. Our packages include the Mountain Wedding Premier Package, Gorgeside Ceremony, Scenic Cliffside Reception, and Outdoor Wedding Elopement. We're here to help you find the perfect fit to start your forever.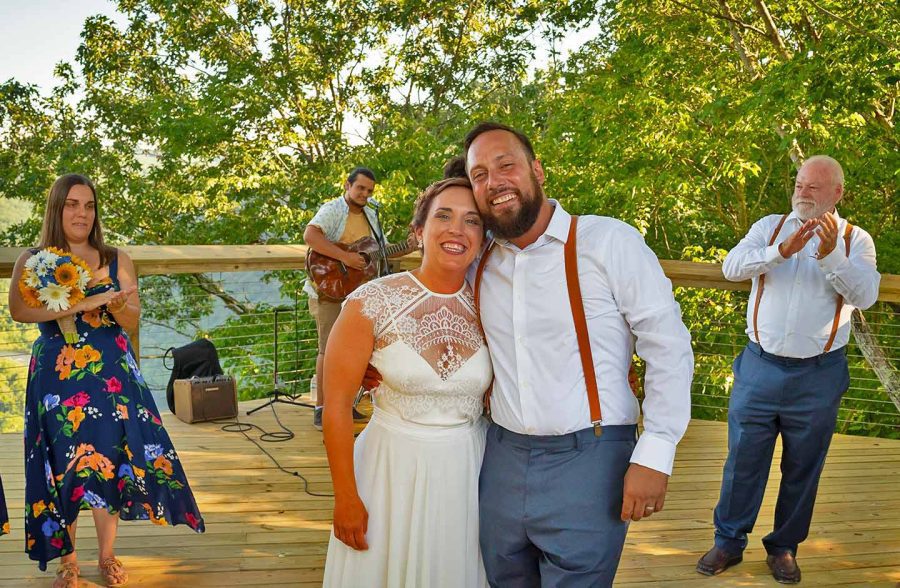 Picture this- warm summer breeze blowing while you overlook miles and miles of breathtaking scenery. On one side is a roaring river, one of the oldest rivers in the world. You hear birds chirping and the faint sound of a train whistle- all you feel is complete and unadulterated peace. You look to the other side and see all of your closest friends and loved ones cheering you on. Then- you look in front of you. Time seems to stop as you stare into your forever's eyes. Standing in front of you is the love of your life ready to share the greatest adventure with you. This doesn't have to be a dream, when you book your wedding with ACE Adventure Resort, we promise to turn all your wishes into reality. Everyone deserves the perfect wedding, especially you.
Our Mountain Wedding Premier Wedding Package is perfect for those looking for a wedding on the more extravagant side. This is our most exclusive wedding package, offering our unique Concho Wedding Deck for your wedding ceremony. After you tie the knot, you have your choice of reception venue on our 1,500 acres of property. Our staff will provide unlimited help with the setup and takedown, so the only thing you need to focus on is saying I do! We take pride in making sure every bride and groom is stress free on their wedding day.
If you already have a reception or ceremony site lined up, I have just the option for you! Our Gorgeside Ceremony or Cliffside Reception packages are a hit and guaranteed to leave you with only the best memories. With so many options, why wouldn't you choose ACE to be the plACE for you? Looking for more of a laid back wedding or always secretly dreamed of running away with your partner, and tying the knot? Say no more! Our Elopement Package will be just right for you. This package includes up to 20 seats, assistance with flowers and transportation, and two hours of just you and your closest friends celebrating with some of the best scenery in the world surrounding you.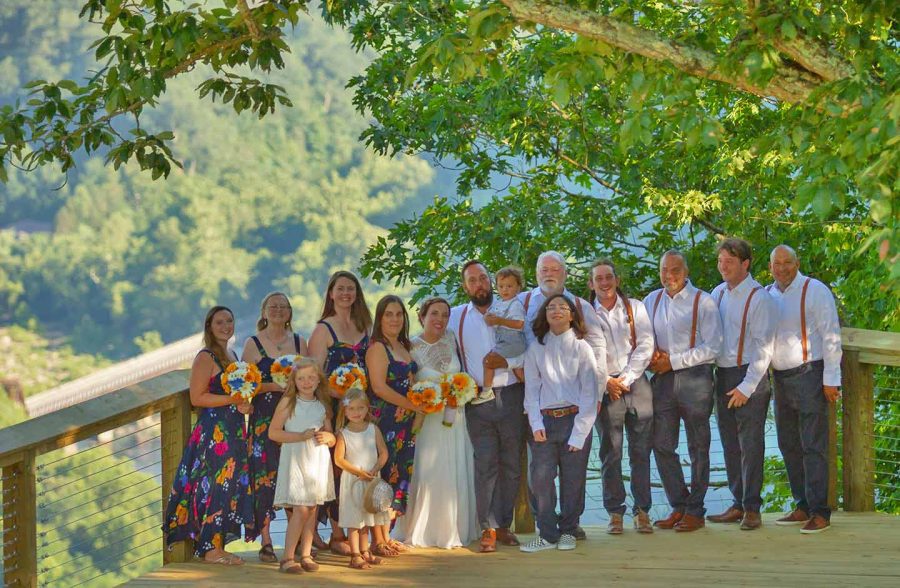 So, we've convinced you to book your wedding here, right? Well that's not all we offer! We are home to some of the most epic adventures on the East Coast. Why stop the fun with the wedding? Book your honeymoon and say yes to adventure, class V rapids, flying through trees, scaling mountains, and much MUCH more! Start your marriage off with unforgettable memories at an unforgettable place. Give us a call, we can't wait to help you plan your forever.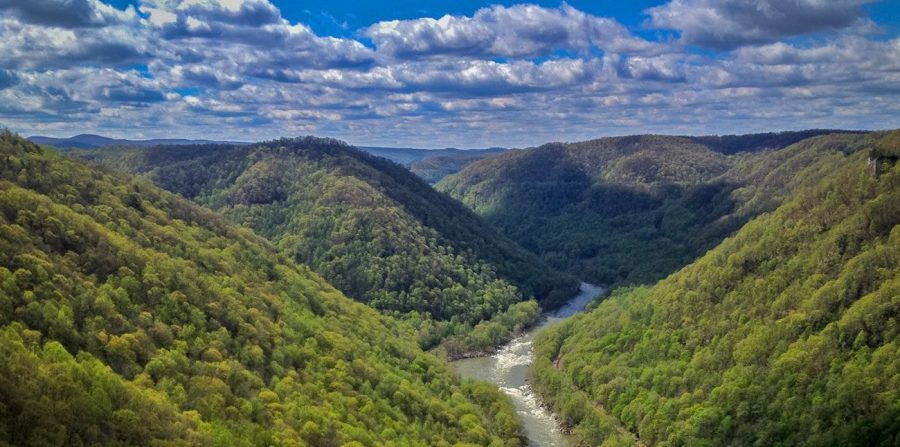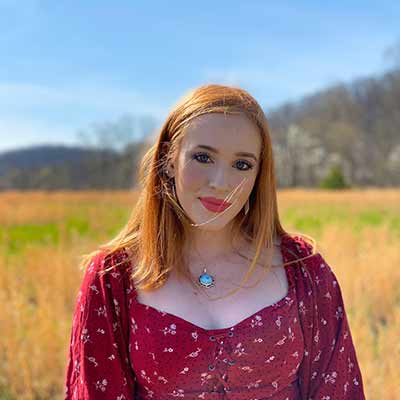 BY Larkin Cook
Larkin grew up here at ACE Adventure Resort and on the New River. Her dad, Jerry, is one of the owners of ACE, so adventure is in her blood. When Larkin isn't studying at Concord University, she is working in the marketing department as a social media specialist. Larkin enjoys hiking, whitewater rafting, and being outdoors. If you can't find Larkin at ACE or on the River, she's at home with her cats Misa and Oscar.
VIEW FULL BIO & ALL POSTS
RELATED ADVENTURES