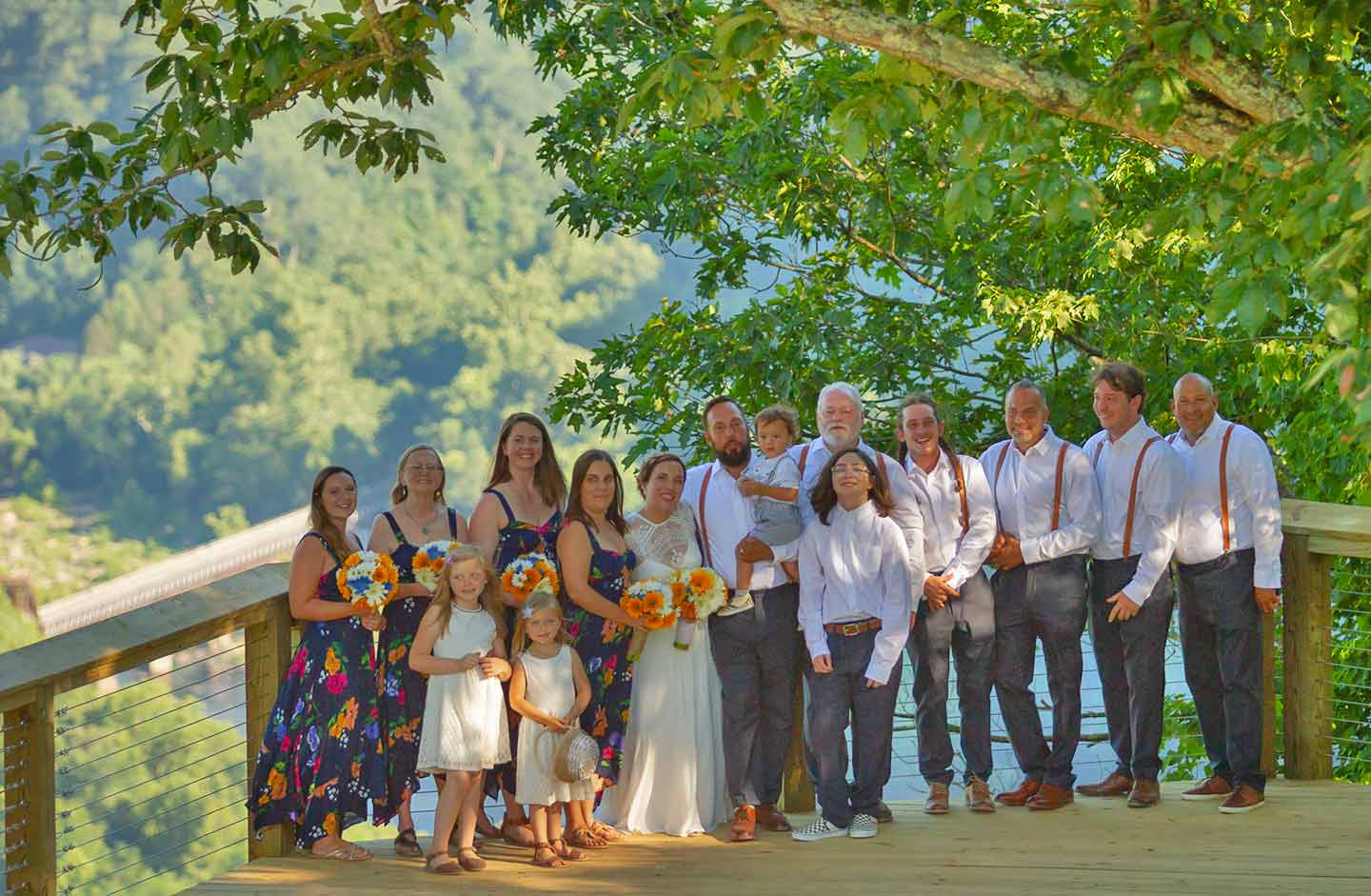 June 24, 2020
Say Yes to Elopement
Home
|
|
Say Yes to Elopement
Elopement Package
With all the stress of everyday life, your wedding should be the one magical day where worry isn't even in your vocabulary. But, let's be honest- weddings are usually one of the most stressful days and don't even get me started on planning a wedding. To all the brides and grooms to be, how many times have you thrown your hands up in exasperation and considered just making a quick trip to the courthouse? Trust me, you aren't the only ones and we don't blame you. What is meant to be a day full of love and promises of forever is often riddled with worries of flower arrangements, seating, and making sure the in-laws aren't sitting too close.  But what if I told you that there was a way to have the best of both worlds? Well I'll let you in on a not-so-secret, secret, when you book your wedding with ACE Adventure Resort, we promise to lift all the stress right off of your shoulders. Think of us as the fairy godmother of elopements.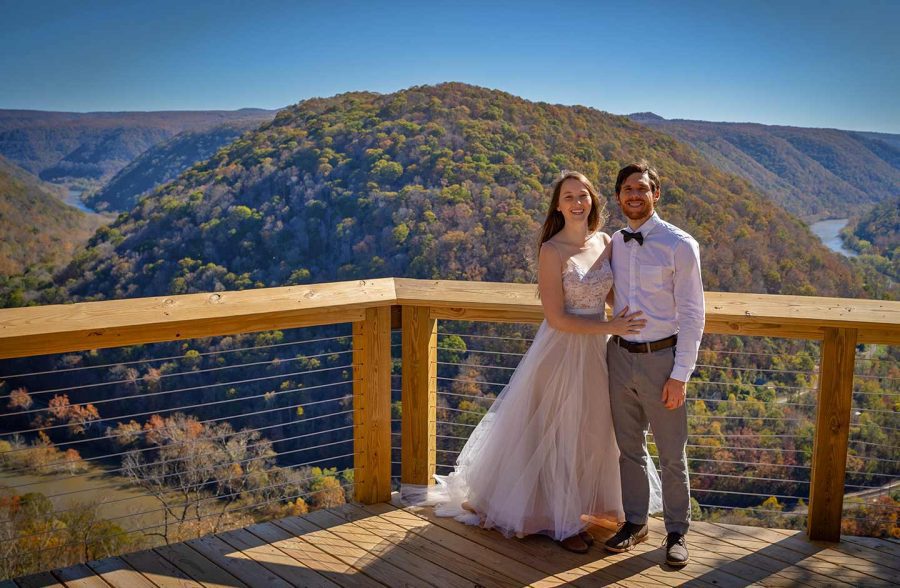 With large wedding parties becoming less popular, finding the perfect venue spot can be extremely challenging. But, good news! It doesn't have to be. ACE Adventure Resort is home to beautiful mountains, a roaring river, endless activities, and enough fun to last a lifetime. What better way to remember your wedding than saying "I do" on a beautiful deck overlooking one of the most ancient rivers in the WORLD. I can't think of anything! ACE has the perfect wedding packages, including one of our most popular…the Elopement Package! The Elopement Package is absolutely perfect for those couples looking to share their most intimate moments with only their closest loved ones. Our Elopement Package offers two hours of exclusive access to the Concho Deck where you can tie the knot in style. With seating for up to 20 people, you can have your cozy ceremony without leaving your closest friends out. From assistance with flowers to transportation, we make it our mission to make sure you have the magical day you've always dreamed up. Here at ACE Adventure Resort, you never have to compromise.
ACE Adventure Resort not only offers an elopement package of your dreams, we also offer wedding packages that are tailored to fit every couple's needs. The Mountain Wedding Premier Package includes 100 chairs for guests, multiple options for a reception venue, and a shuttle! Not to mention the endless help from our employees in regards to the setup and takedown of the venue! The Scenic Cliffside Wedding Package is great for those looking to tie the knot with a breathtaking view. This package includes 100 chairs and a shuttle for your guests! We even have a Scenic Cliffside Reception so you can elope and celebrate in style. No matter what option you choose, let ACE be the place for you.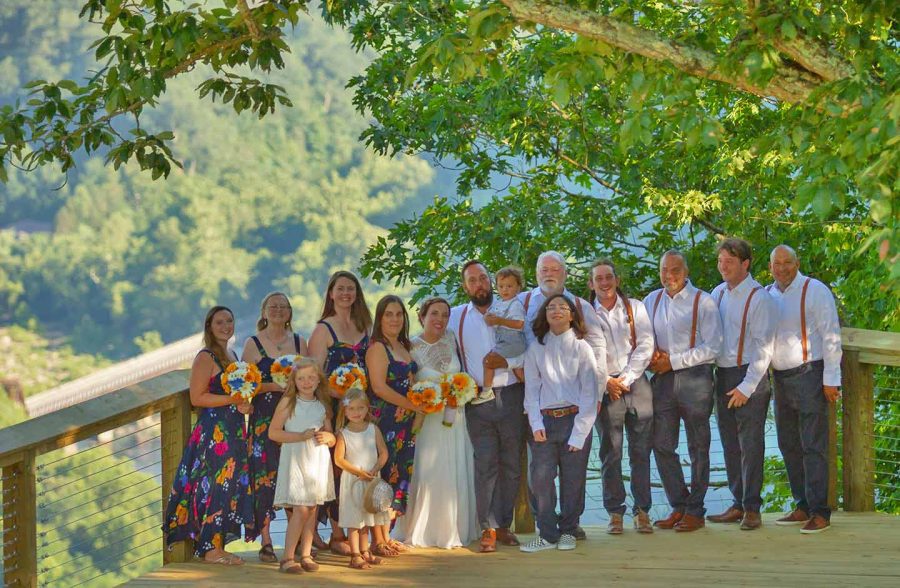 ACE Adventure Resort isn't only the perfect venue, it's also the perfect honeymoon getaway! We have a pretty epic variety of activities and lodging to make your honeymoon just as memorable as your wedding! What better way to start off your marriage than whitewater rafting on class IV+ rapids or ziplining through lush forest? From spending time playing in our five-acre spring fed lake to rock climbing and rappelling, ACE has all the ingredients to start your new life off with a bang. Bring your closest friends and turn it into a buddy moon! With so many awesome activities, why not share the love and invite your pals on an adventure of a lifetime? When you book an elopement package with ACE Adventure Resort you ditch the unnecessary stress for a day filled with lifelong memories and pure bliss. What are you waiting for? Your forever is calling.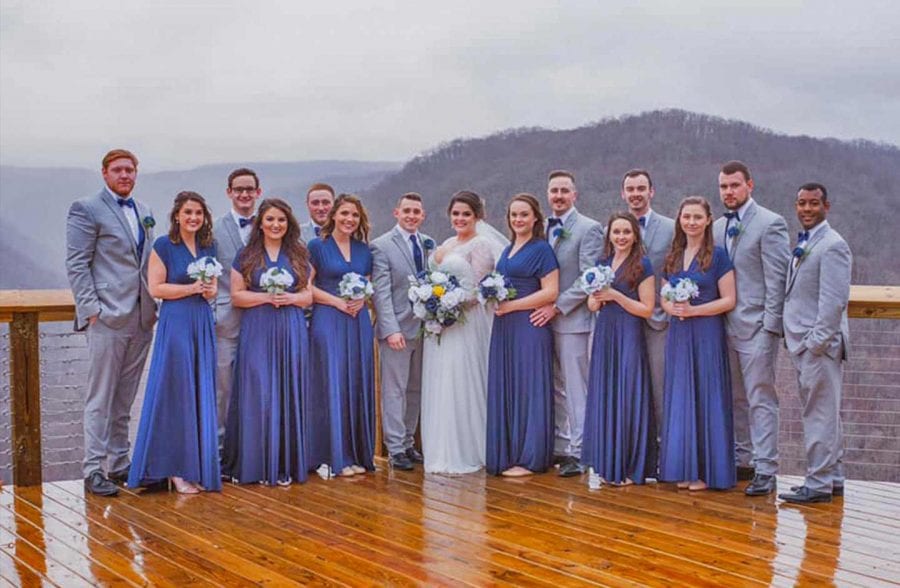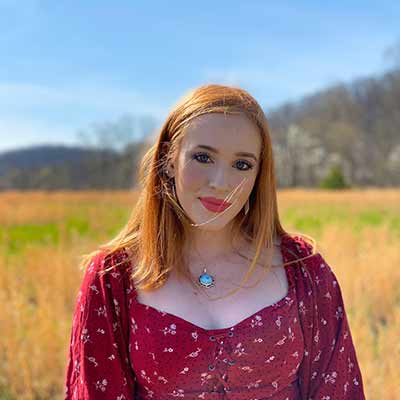 BY Larkin Cook
Larkin grew up here at ACE Adventure Resort and on the New River. Her dad, Jerry, is one of the owners of ACE, so adventure is in her blood. When Larkin isn't studying at Concord University, she is working in the marketing department as a social media specialist. Larkin enjoys hiking, whitewater rafting, and being outdoors. If you can't find Larkin at ACE or on the River, she's at home with her cats Misa and Oscar.
VIEW FULL BIO & ALL POSTS
RELATED ADVENTURES