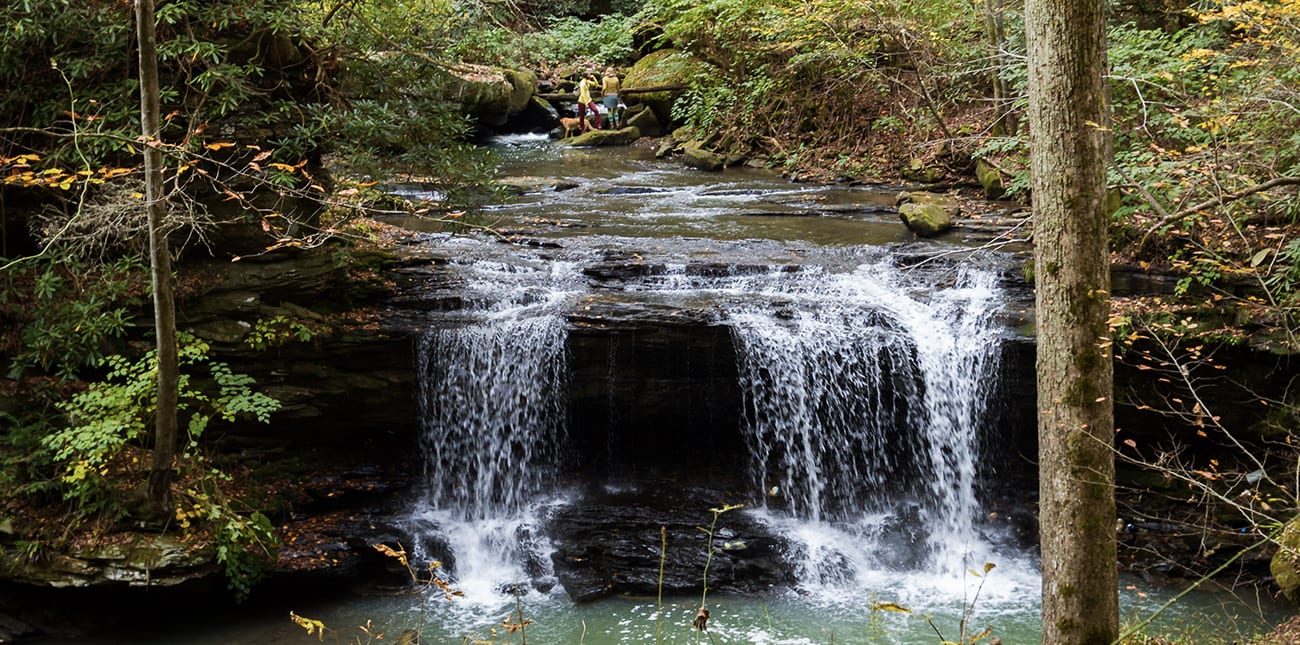 September 8, 2020
Head Out for a Hike
Home
|
|
Head Out for a Hike
Head Out for a Hike
What's better than summer in West Virginia? Fall! With autumn creeping up, let's talk about all the fall festivities you can enjoy in the wild and wonderful West Virginia. The changing colors and beautiful wildlife make up the most magical time of the year for this mountain mama state. Gauley Season is a staple for locals and adventurers looking for their next adrenaline fix, but there is so much more to fall in West Virginia than just epic rapids! The Upper Gauley is famous for its scenic beauty and close up views of West Virginia's wildlife in their natural habitat. Want to see more of this breathtaking beauty without taking the plunge and rafting the Gauley? Hike! West Virginia is home to some of the most beautiful trails that showcase the state's endless mountains and roaring rivers.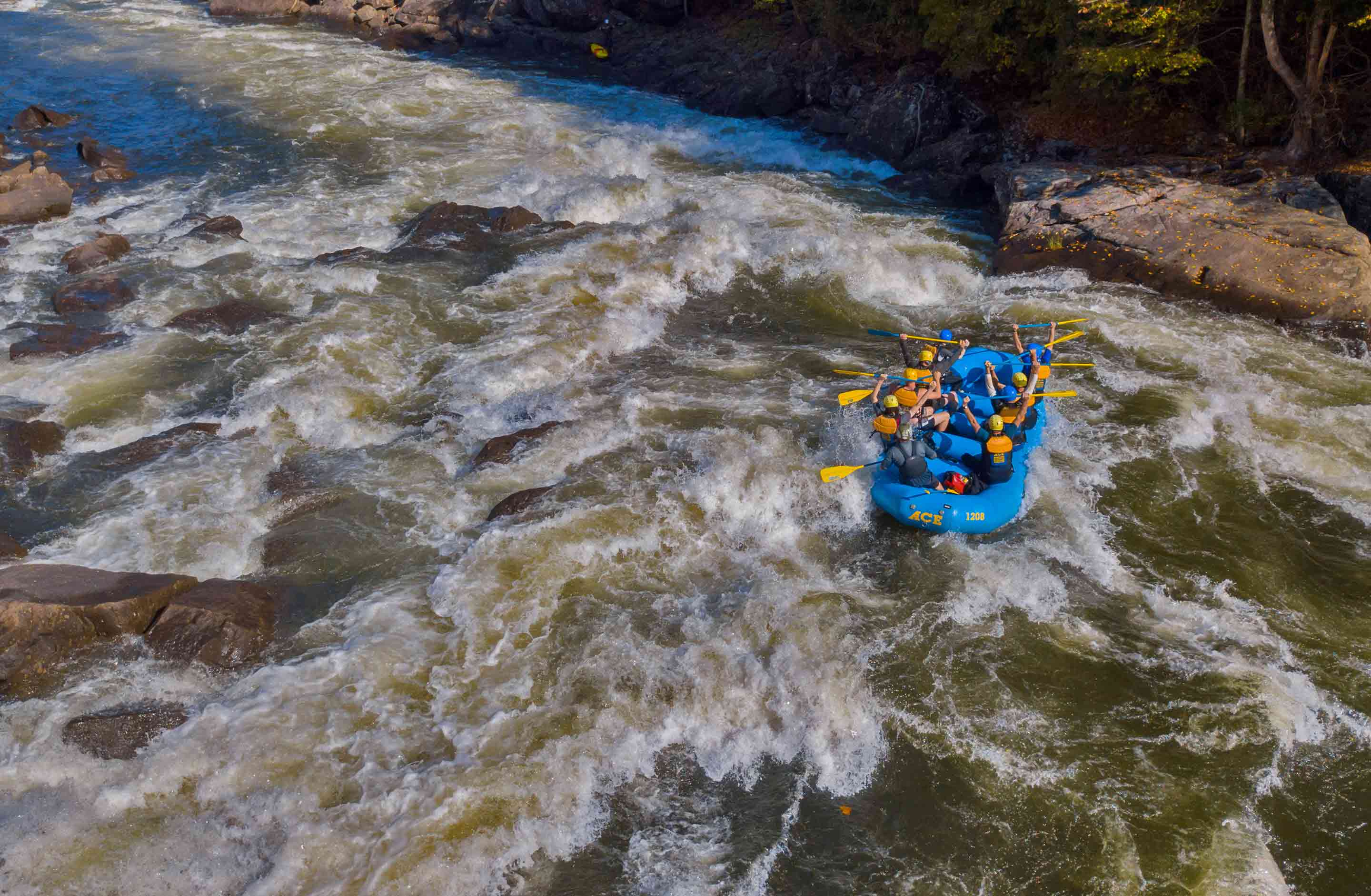 One of the most popular trails is Long Point. Located in Fayetteville, West Virginia, this relatively short hike showcases the New River Gorge Bridge and all the lush scenery the state has to offer. Among other trails are Endless Wall, Kaymoor and various others, but the best trails are always kept secret between the locals. Too bad I'm not very good at keeping secrets!  Tucked in the quiet mountains of West Virginia is ACE Adventure Resort, a family owned rafting company that has just as much heart as it does fun. Located on 1,500 acres, ACE is home to, dare I say, the best trails in West Virginia. One of the most popular being the Oather Ridge Trail. This leisurely hike takes less than an hour and is also bicycle friendly! The best part? It leads to a newly built deck that overlooks the New River. Basking in the picturesque views that Concho overlook has to offer is the perfect way to end a hike if you ask me! Looking for a more rigorous hike? You will definitely need to check out Erskine! This four mile hike has everything you could ask for- a close up look of West Virginia wildlife, miles of gorgeous scenery, and a work out that will leave you feeling rejuvenated!
If you're looking for something in between the two, try checking out Thurmond Mountain Loop, Sawmill Branch Trail, or Arbuckle Trail! While each trail is unique, they all have one thing in common- heavenly scenery. That is why they call us Almost Heaven West Virginia! There is no better way to get into the autumn mood than taking a nature hike on one of these epic trails! Let the vibrant colors and endless mountains of West Virginia show you the true meaning of fall.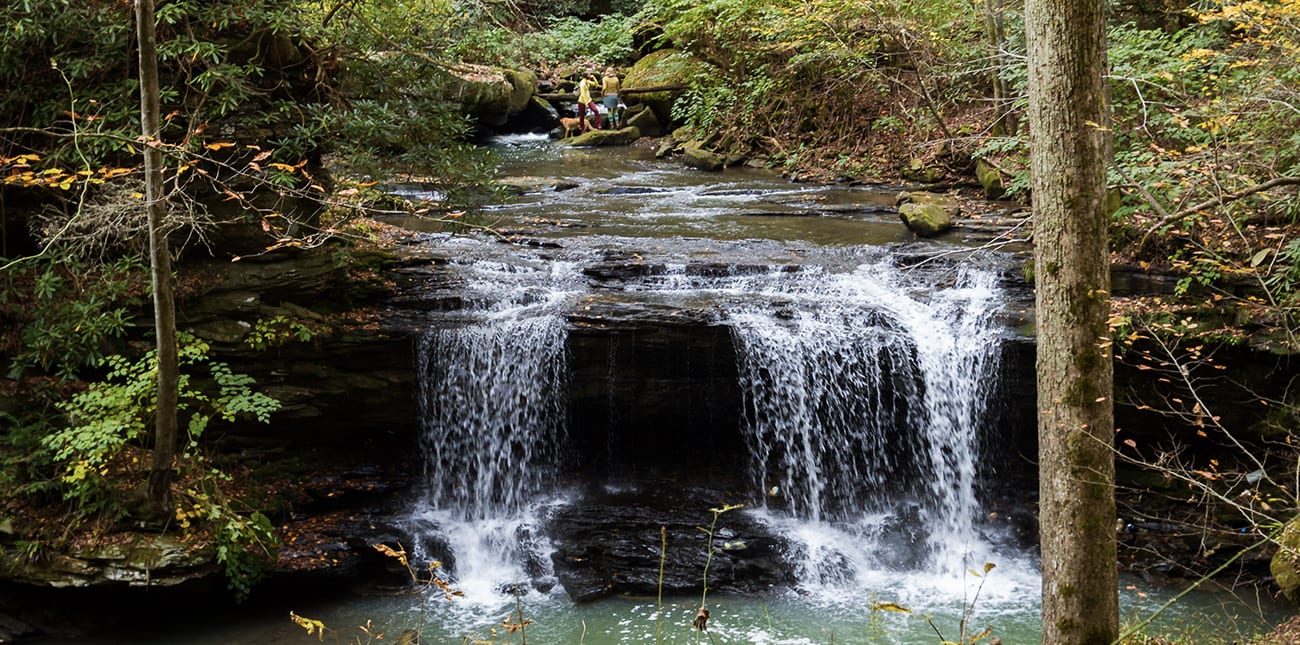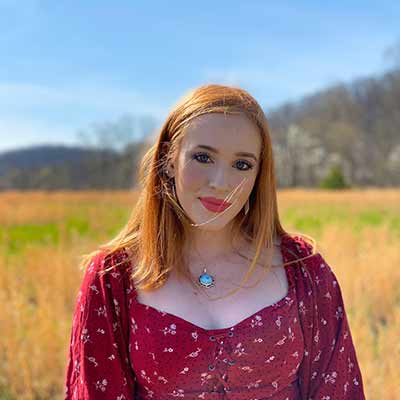 BY Larkin Cook
Larkin grew up here at ACE Adventure Resort and on the New River. Her dad, Jerry, is one of the owners of ACE, so adventure is in her blood. When Larkin isn't studying at Concord University, she is working in the marketing department as a social media specialist. Larkin enjoys hiking, whitewater rafting, and being outdoors. If you can't find Larkin at ACE or on the River, she's at home with her cats Misa and Oscar.
VIEW FULL BIO & ALL POSTS