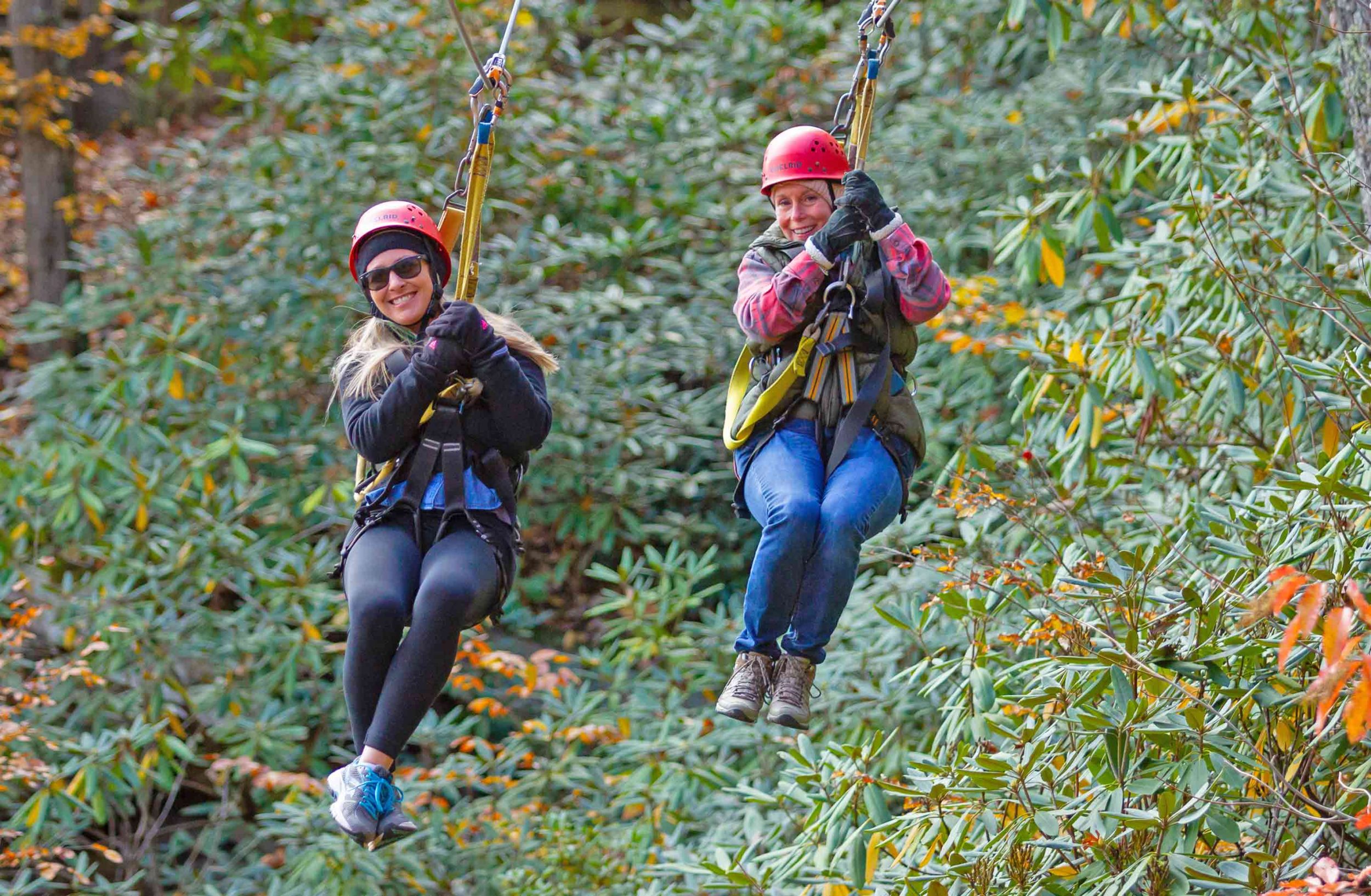 September 19, 2019
Fall Zipline Tours
Home
|
|
Fall Zipline Tours
When the leaves begin to change and the temperatures cool down, you may want to layer up in all your most comfy clothes and settle into another binge watch of Friends. But, we're here to tell you that fall ushers in our favorite time to get outside and adventure! Instead of wearing a Snuggie and avoiding the outdoors this fall, check out ACE's fall zipline tours, and spend the season doing something a little different.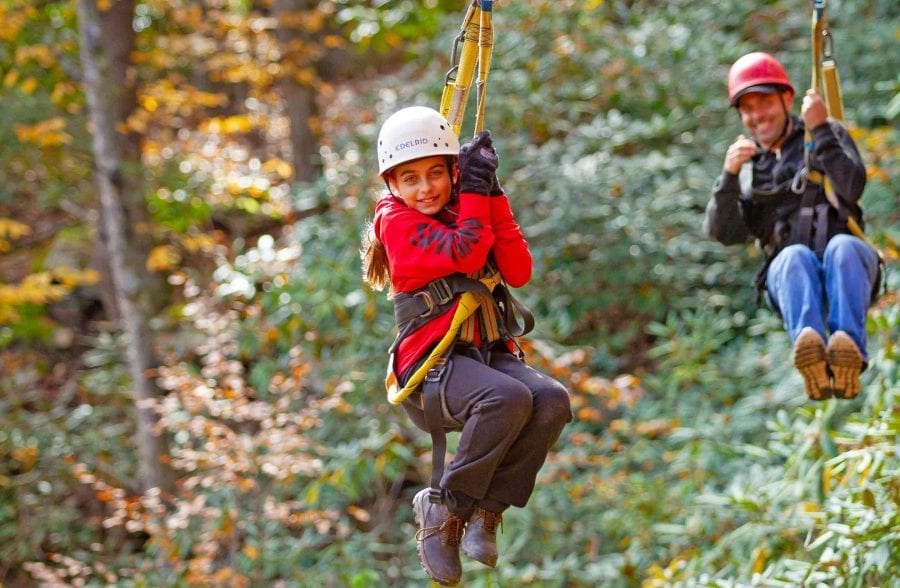 So, maybe you've been ziplining before. But, have you ever been zipping alongside the 1,000 foot New River Gorge, aka The Grand Canyon of the East? Let me tell you, it's spectacular. And, the addition of incredible fall foliage from dozens of deciduous trees native to West Virginia takes the views to the NEXT LEVEL. Seriously, this is some Instagram worthy stuff. Not just for your story, you're gonna want these pictures immortalized on feed forevs.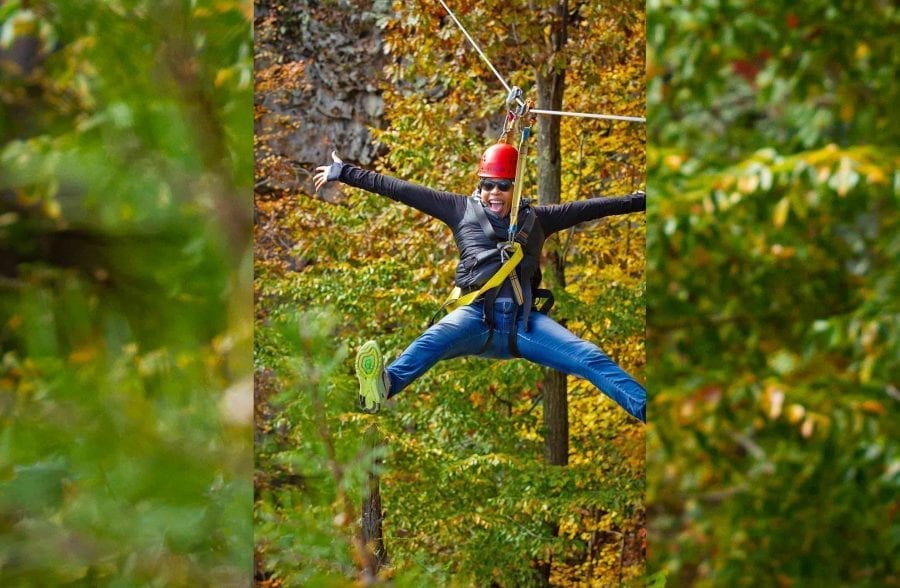 ACE offers the only fall zipline tours with views of the famous New River Gorge. Our nine zip line course will have you zipping parallel to the River before taking you meandering deeper into the forest to some of our more epic ziplines (think: free fall from a treehouse. Seriously). Plus, two sky bridges will have you humming your favorite 80s movie theme song.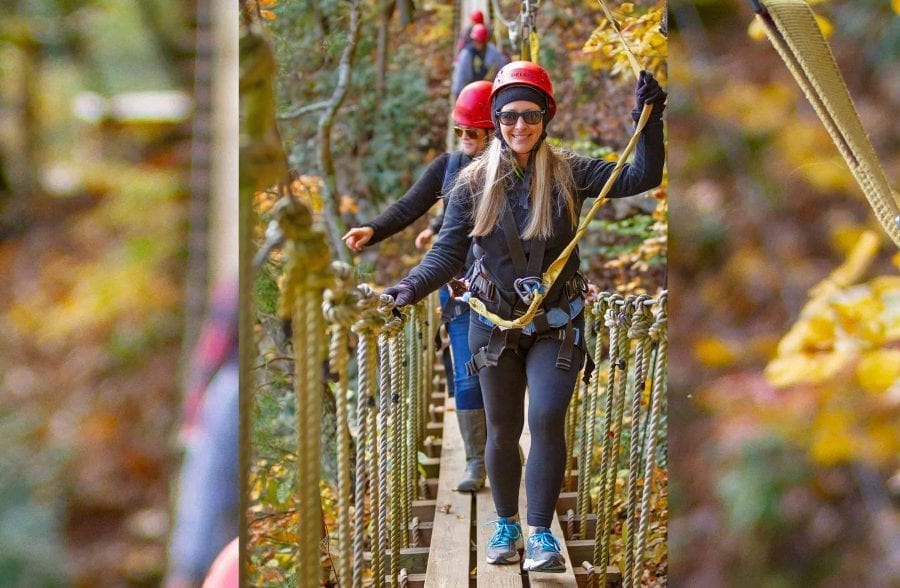 Experience fall in The New River Gorge. Where scenery is amplified by changing leaves, and fall zip line tours only make the view that much more worthwhile.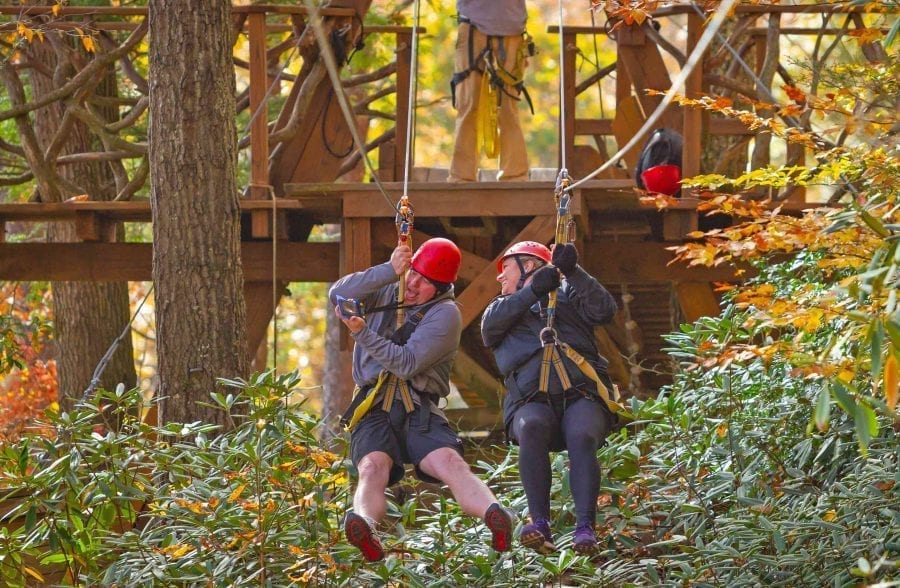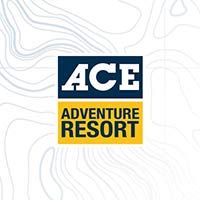 BY aceteam
Bringing you all the latest whitewater rafting, adventure, and all things ACE from the New River Gorge of West Virginia for over 40 years.
VIEW FULL BIO & ALL POSTS
RELATED ADVENTURES