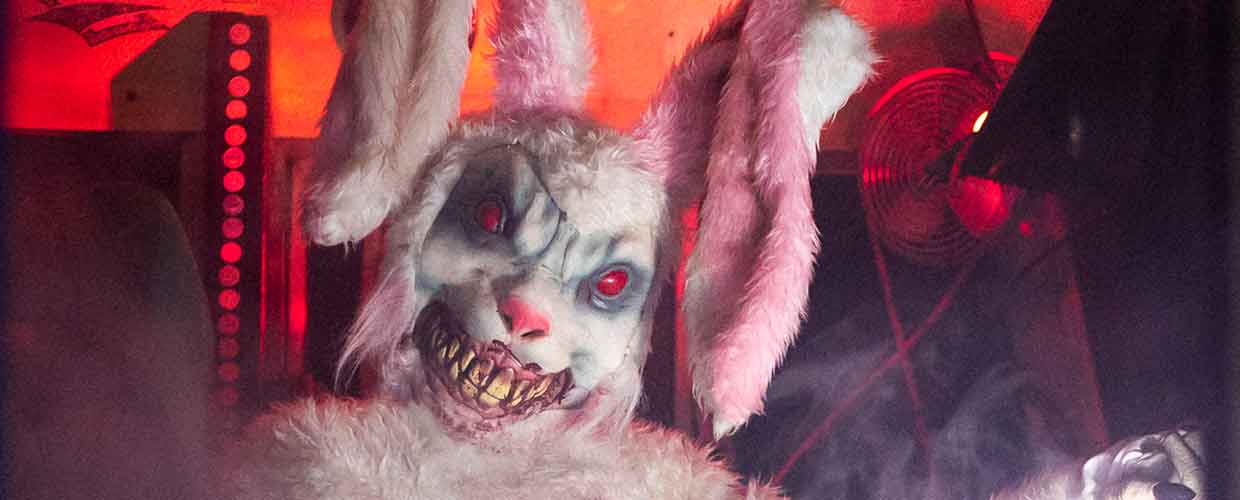 August 22, 2019
Haunted Houses in WV: Nightmare in the Gorge
Home
|
|
Haunted Houses in WV: Nightmare in the Gorge
We're rapidly approaching the spookiest season of the year: Halloween. Over the past couple of decades, All Hallows' Eve has evolved into a celebration fitting for all ages, not just kids. Families are replacing one night of trick-or-treating with several nighttime excursions to nearby haunted houses and trails. We've officially reached an era where teenagers, couples, and even groups of adults not only plan Halloween parties or costume contests, but they also partake in harvest season festivities at the scariest, most elaborate haunted houses in WV. Many of these brave souls trek into the colorful Appalachian Mountains to discover the best haunts along the East Coast, one of which is located right here in the world-famous New River Gorge. ACE Adventure Resort offers a wide variety of thrills during autumn's peak, including whitewater rafting, ziplining, and rock climbing, but don't forget about Nightmare in the Gorge (a 6,000-square-foot "Warehouse of Terror").
The Best Haunted Houses in WV near Me?
Researching, selecting, and traveling to the top-rated haunted houses in WV can take a lot of time and effort. While you're bound to find a hidden gem or two, there just aren't that many haunts in the Mountain State. Some of the other options within a couple of hours from ACE Adventure Resort are Fright Nights, Fear on the Farm, and Miller's Nightmare. Each haunt has its fair share of unique features, which effectively allures thrill-seekers into the Appalachian Mountains. But Nightmare in the Gorge is the only haunted house within 1,000 miles to also offer overnight lodging, on-site dining, and a wide variety of daytime activities.
Nightmare in the Gorge
Nightmare in the Gorge is highlighted by the 6,000-square-foot Warehouse of Terror which is maniacally run by the "Mad Butcher of Oak Hill" and his minions, including the Rehmeyer family, Crusty, Zeb, Pogo the Clown, Ellie Mae, and approximately 30 other petrifying monsters. In just four short years, Nightmare in the Gorge has become one of the most terrifying haunted houses in WV (and beyond). As we enter year five, we're upping the shock value with ultra-talented actors, excessively gory props, buckets of fake blood, blurring smoke machines, and much more! Recent films that focus on haunted attractions, such as Hell House LLC and The Houses October Built, are fun watches for those who are planning to visit our secluded neck of the woods!
Halloween-Themed Weekend Getaways in WV
While most guests choose Nightmare in the Gorge because of the massive Warehouse of Terror, you can also partake in a wide variety of ghoulish activities, such as night ziplines and live music at The Lost Paddle. After rafting, rock climbing, and caving during the daytime, gear up for an entire evening of frights. Start with a night zipline canopy tour where shapes, shadows, and creepy crawlers provide a little extra terror to an already thrilling excursion. After surviving Nightmare in the Gorge, head down to The Lost Paddle for Halloween-themed cocktails, live music, and dancing. To learn more about ACE Adventure Resort's fall festivities, please visit us online at ACERaft.com.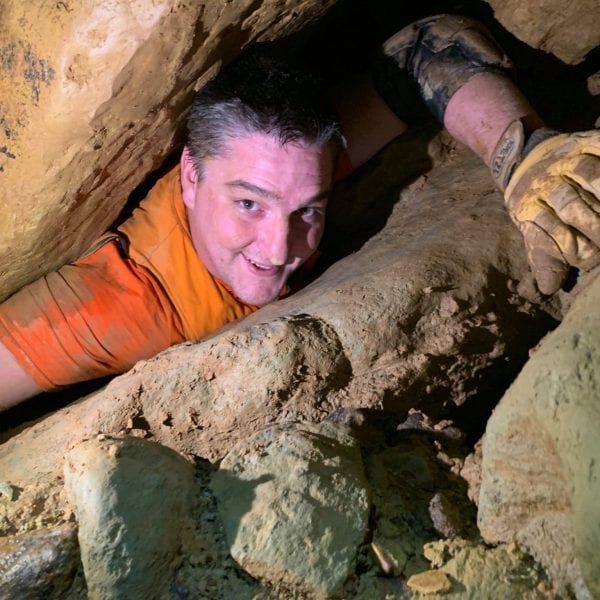 BY Chris Colin
Chris Colin is a raft guide, whitewater kayaker, active caver, and as Special Events Coordinator at ACE he manages, promotes, and executes special events like the Mountain Music Festival.
VIEW FULL BIO & ALL POSTS