October 1, 2019
Behind The Nightmare: Building A Haunt
Home
|
|
Behind The Nightmare: Building A Haunt
That crisp feeling of fall is in the air here at ACE Adventure Resort meaning cooler nights, changing colors, shorter days and two exciting seasons. Gauley Season and Haunt Season are both in full swing here in southern West Virginia. We spend our days rafting some of the world's best whitewater here in our backyard. Our evenings are spent designing, building and scaring in our haunted attraction, Nightmare in the Gorge. This will be the 5th year building a haunt, and hosting a haunted attraction and we are planning for it to be the biggest and scariest yet!
Haunting is a Year-Round Affair
We started planning for Nightmare in the Gorge 2019 as soon as we wrapped up last year in early November. We look at guest reviews and feedback to start getting an idea of what direction we want to take the haunt the following year. The planning really kicks into high gear sometime in March when the Transworld Halloween & Attraction Show happens in St. Louis. Transworld is a place to get creative ideas, take seminars in haunting, meet people in the industry as well as buy new props and toys for our haunted house. Give me a million dollars and after a weekend at Transworld I could build you one killer haunted house attraction. Unfortunately we don't have a million dollar budget (yet) so we had to be a little modest with our purchases but we got some really cool stuff!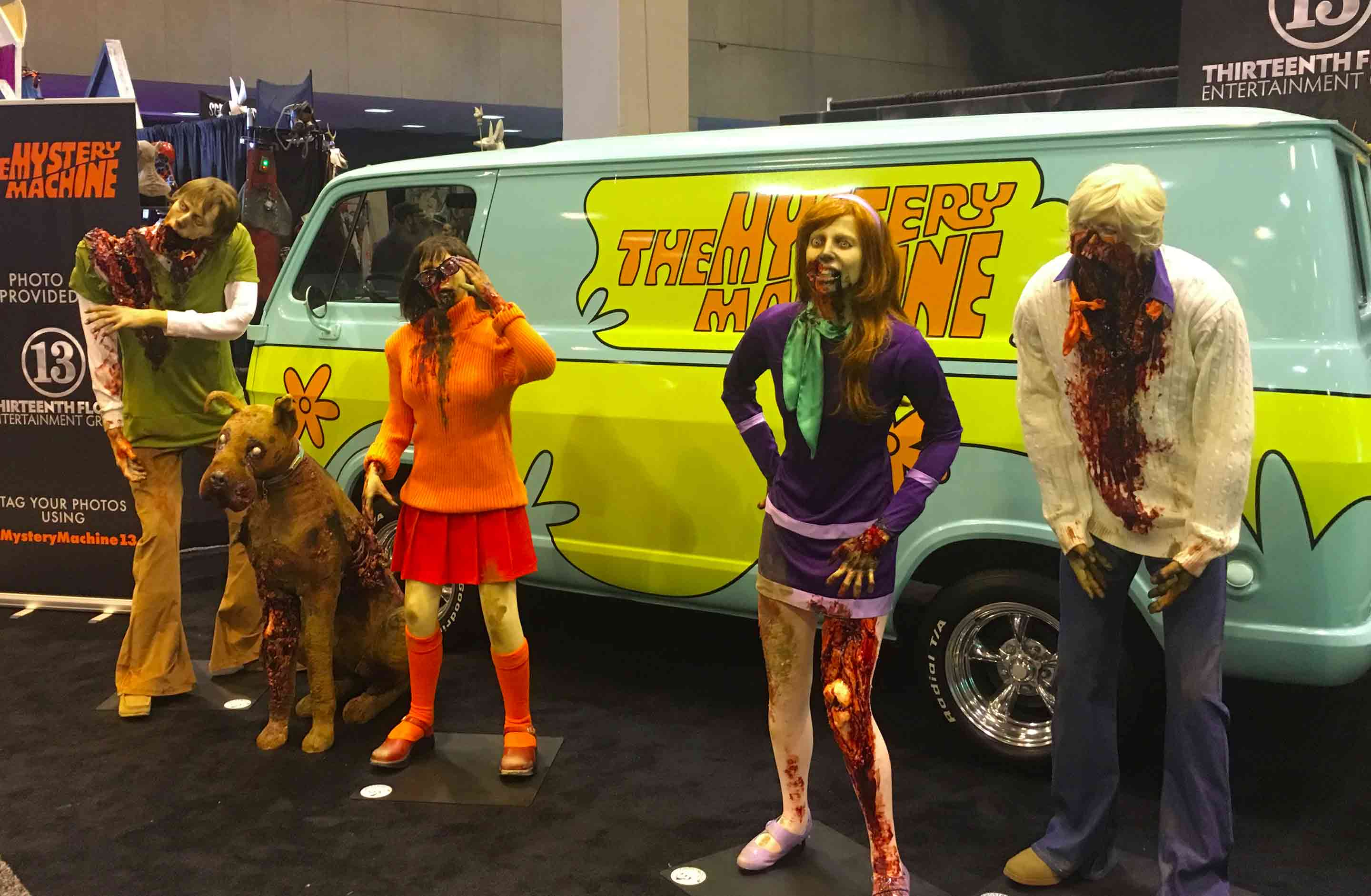 What's New
Hot off our trip to St. Louis we were full of ideas and ready to start designing some new sets and scenes in the haunt. One of our newest creations will be a morgue room upstairs. Since we took over the giant blue building, as we call it, there has always been a giant shelf that we have covered up in the past and not used in the haunt. I always thought it looked like an old morgue fridge and this year we are bringing that idea to life. We also picked up some super sweet vacuform panels from Nethercraft  this spring that inspired our new cave scene. What can you imagine will be lurking around in that underground world?

We also dreamt up some new characters for your Nightmare in the Gorge this October. We really like playing off the Wrong Turn/Hillbilly theme for our haunt and we try to mix in the local haunted history as well as including coal mining, the railroad and local urban legends. We met a new friend at Transworld made by Haunt Creations in Las Vegas and our new character StakeHead made perfect sense. Why wouldn't there be a local killer who uses a Hammer and railroad spikes as his weapon of choice, it was perfect!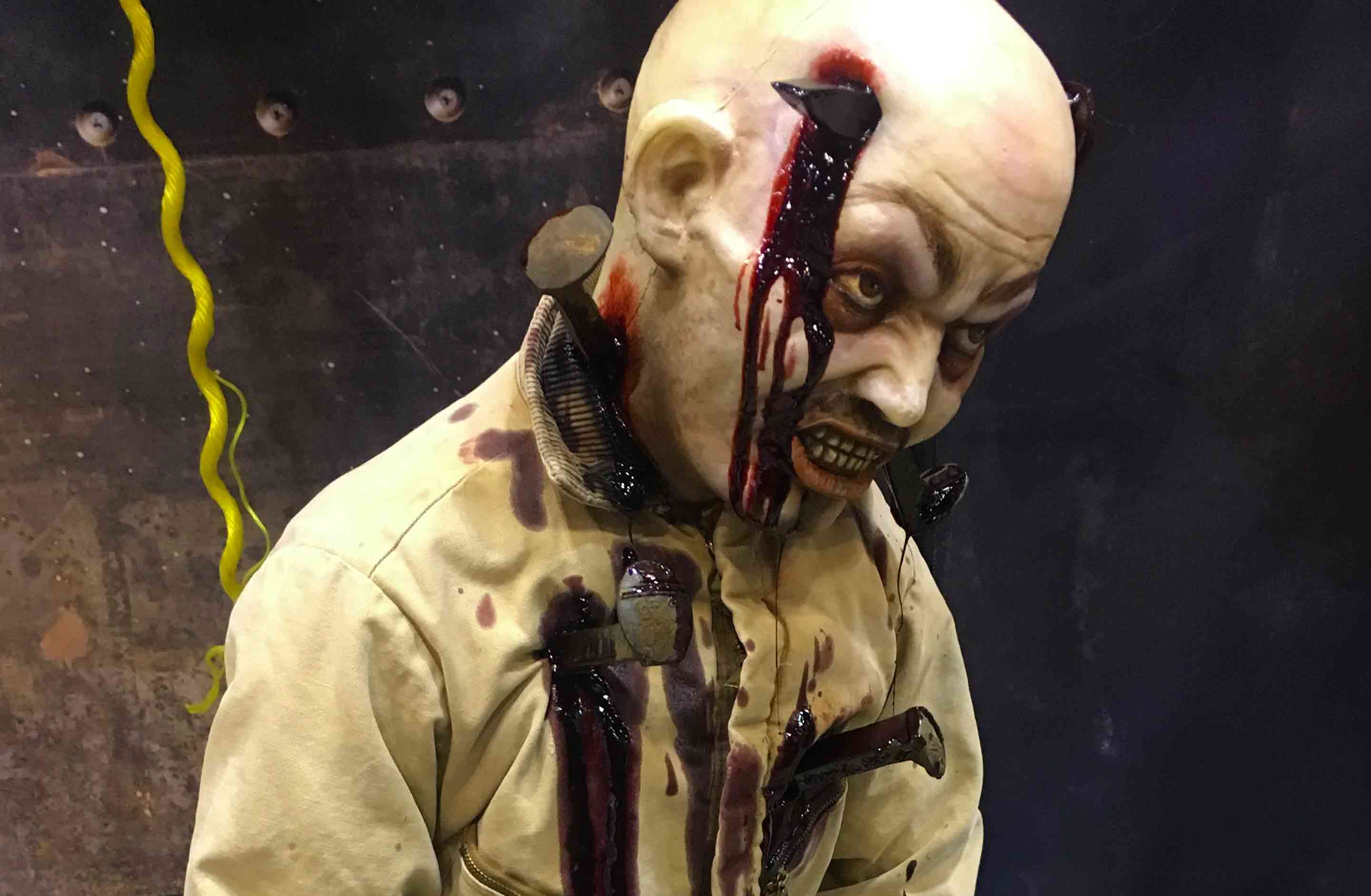 Another West Virginia legend we wanted to bring into our newest nightmare is Zona Heaster Shue also known as the Greenbrier Ghost. After meeting Zona inside the Warehouse of Terror you can try her Witbier made by Greenbrier Valley Brewing Company right here at The Lost Paddle Bar & Grill. While waiting to experience the haunt we are making the waiting area better with visits from monsters, a free photo op and a little bit on the backstory behind the Nightmare in the Gorge.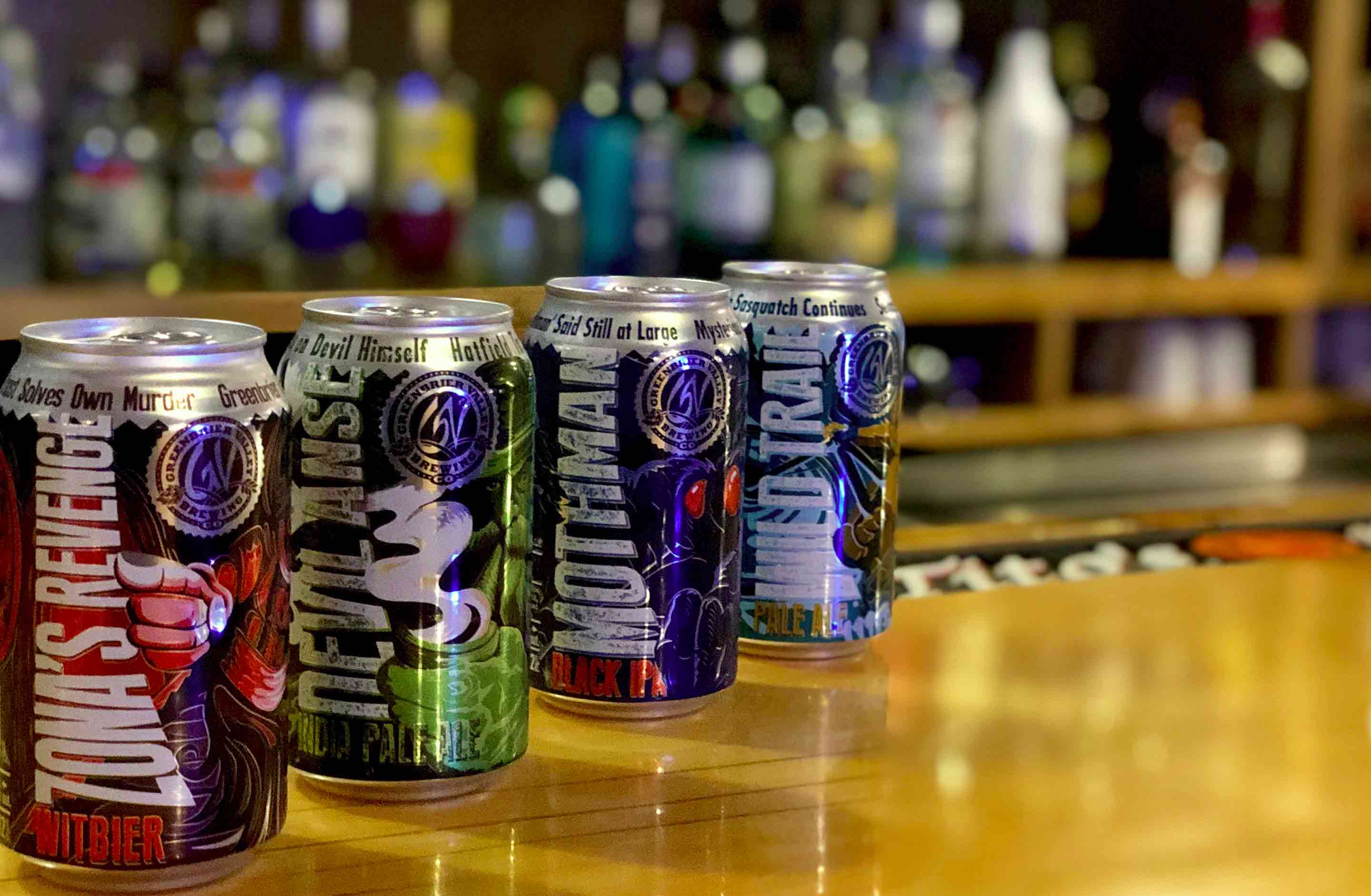 Laying out the Plan
We spend a good amount of time laying out an overall plan and working through the kinks before construction begins. We map out our space and design a maze that will confuse and disorient guests, lots of twists and turns! Along with mapping out the physical space we also script the haunt experience itself. This really helps us to visualize what the guests will experience while wandering through the attraction. The script then becomes instructions on how to build the set, how to light the scene, how to train the actors. This technique of scripting the haunt has really been one of the best lessons in our haunt journey.
Starting to Build
Lots of people are shocked when I tell them we are starting to build the haunted house in July. The amount of work and planning that goes into a haunted attraction is incredible. We are actually working on some part of the haunt all year long whether it is marketing the haunt, planning the general layout or furthering education at shows like Transworld. But the bulk of the build for us comes in August and September. The Warehouse of Terror is actually our base of operations for many of the guided adventure activities offered by ACE Adventure Resort. We literally put the kayaks up on the shelf and build a maze inside the 5,000+ square foot building. Once the build is complete our monsters are ready to move in.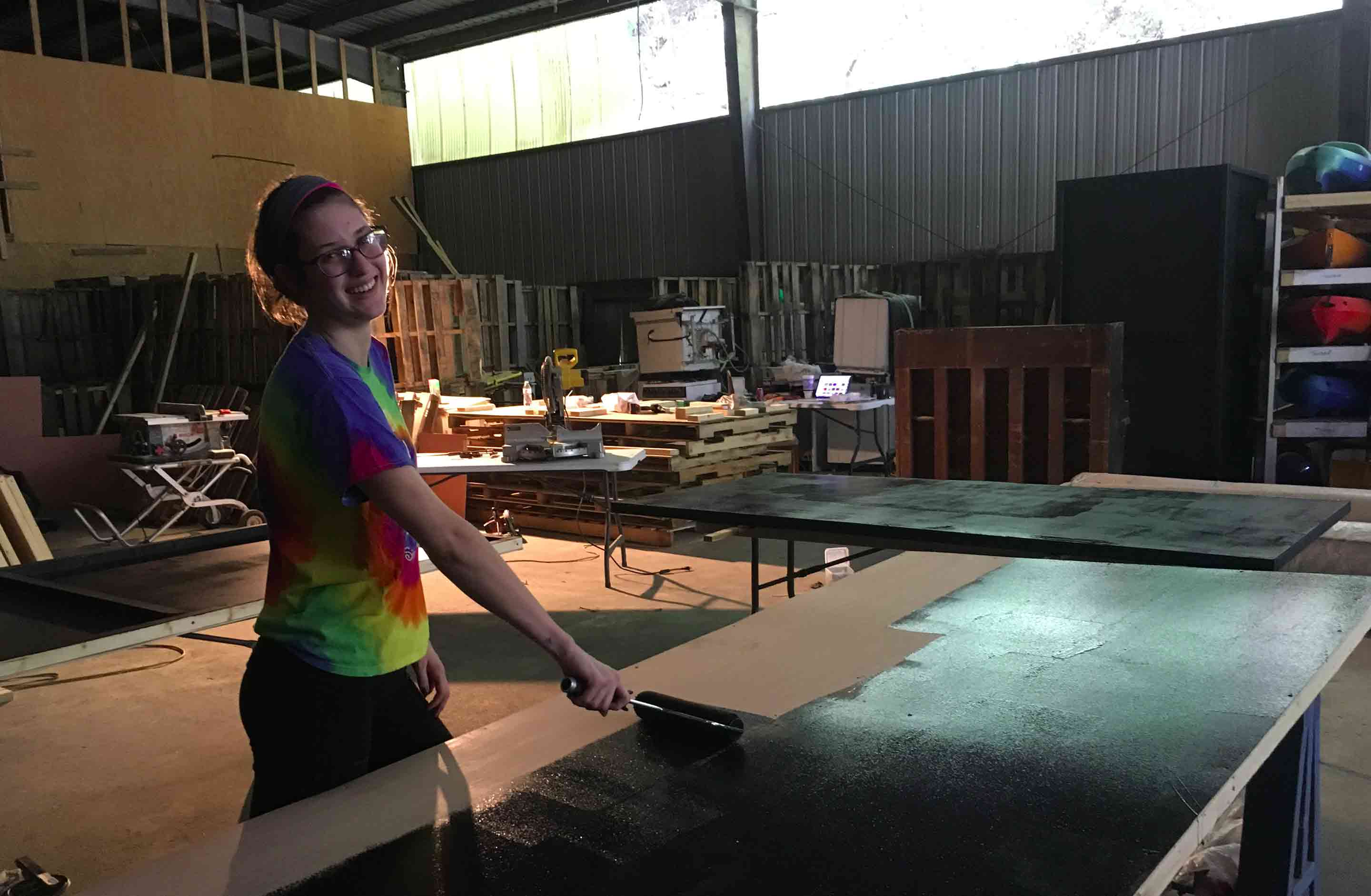 Opening Night October 11th
Going into our 5th season we are ready to rock your senses and scare to pee out of you! Join us on opening night October 11th as the Mad Butcher & family unleashes their terror on the guests at ACE Adventure Resort. Experience your Nightmare in the Gorge Friday's & Saturdays this October. Tickets are available online in advance or you can get them when you arrive. Don't forget about night zip lines and the Lights Out night November 2nd. See you in your dreams!!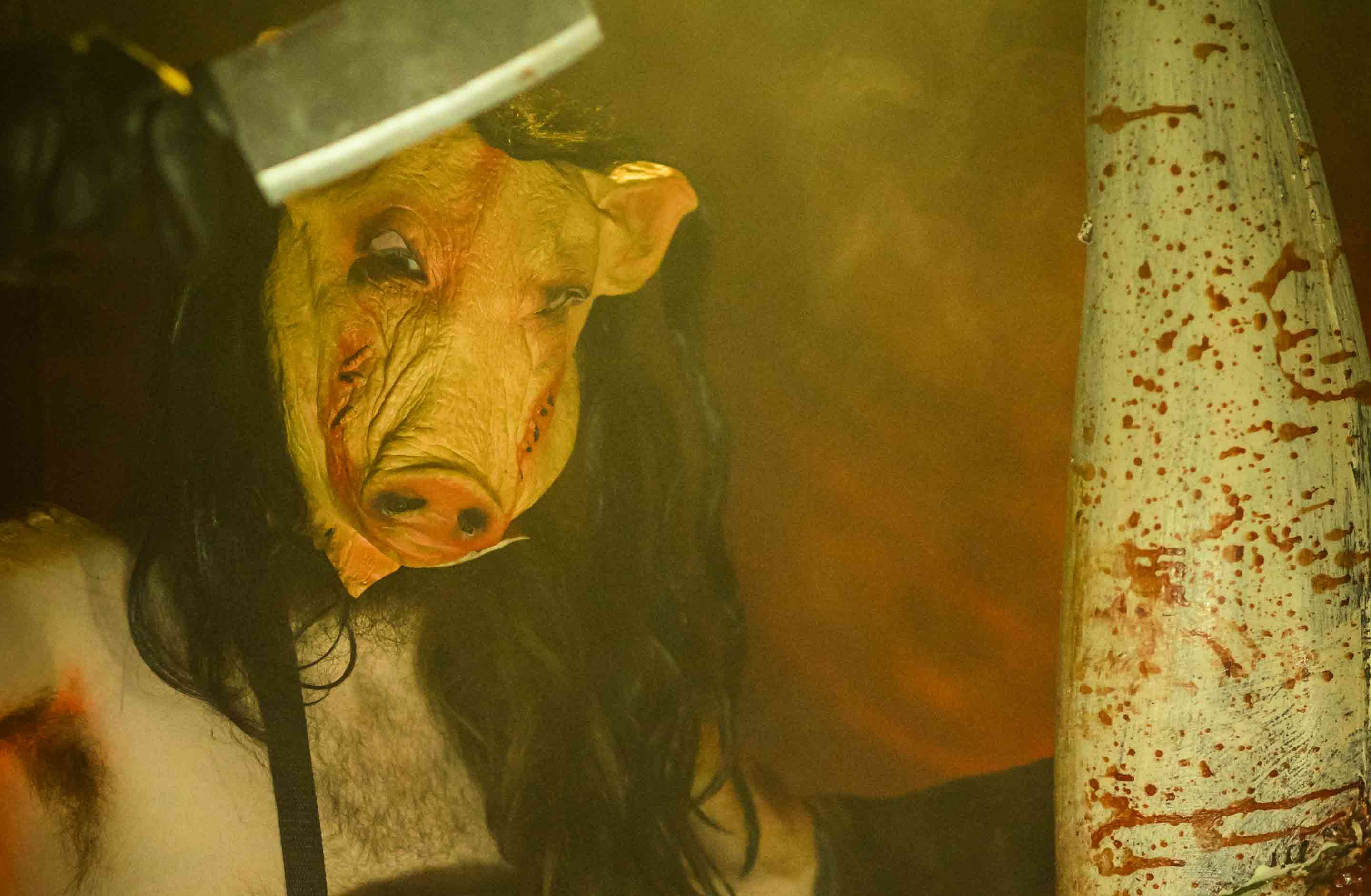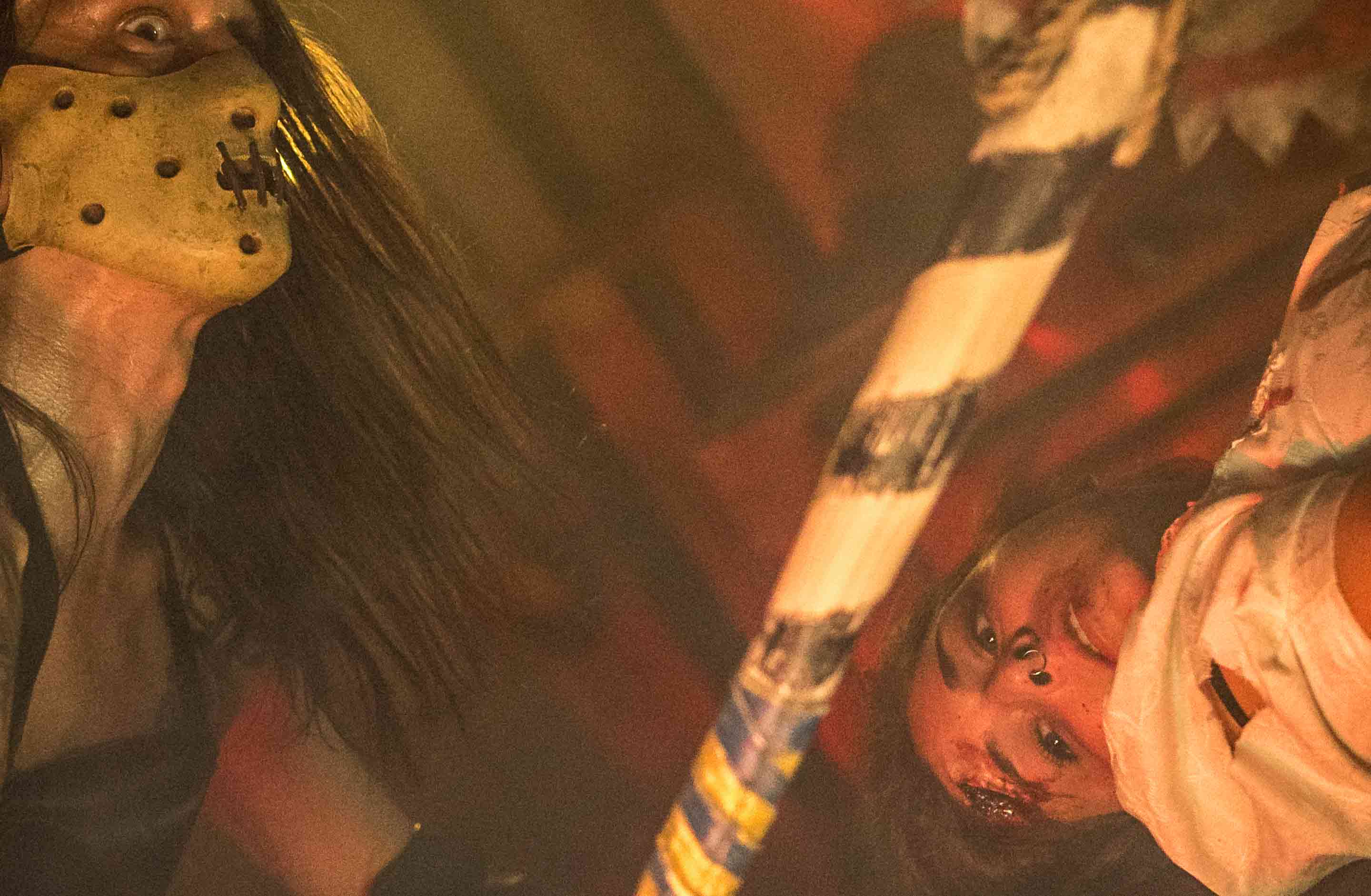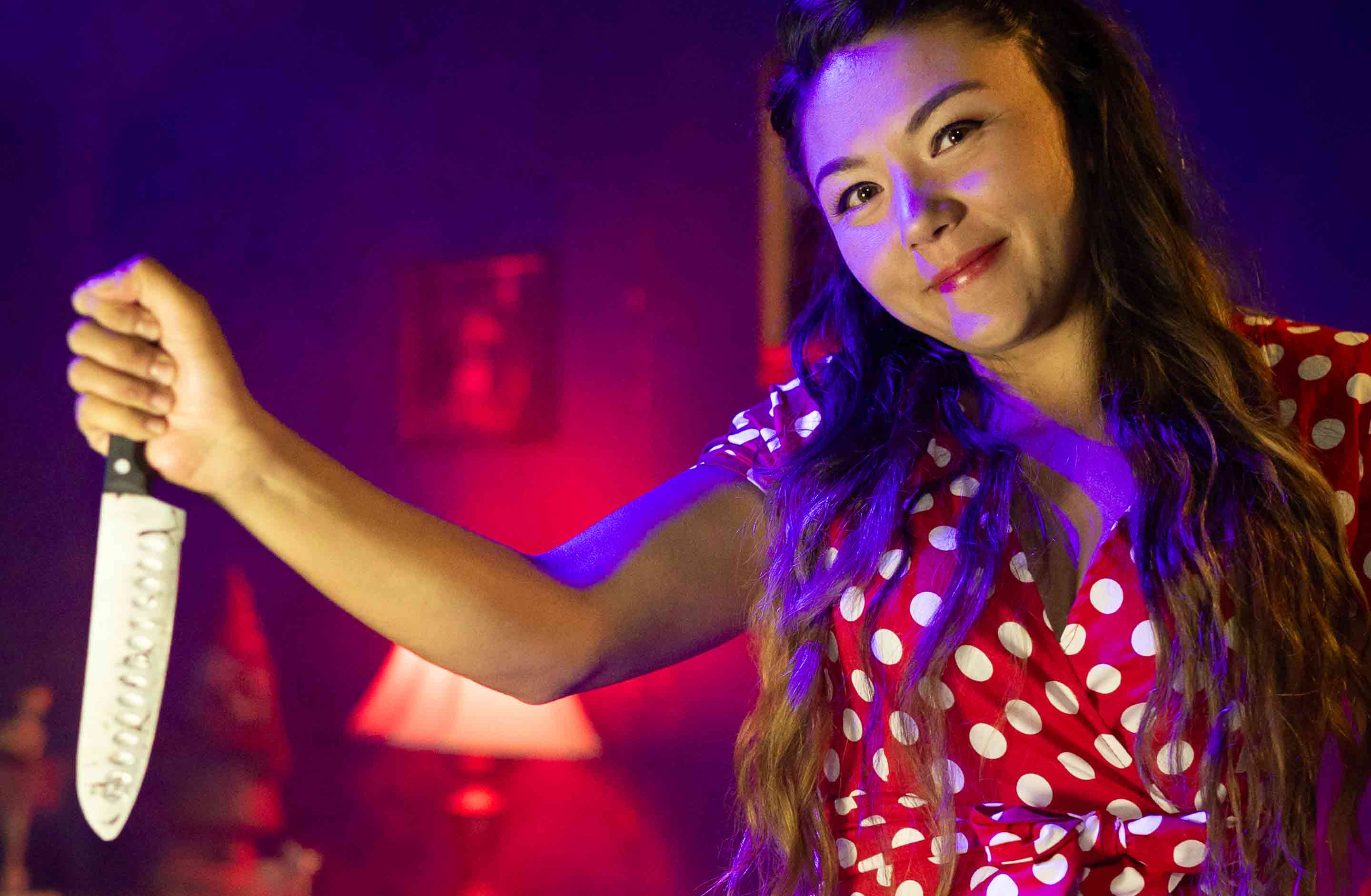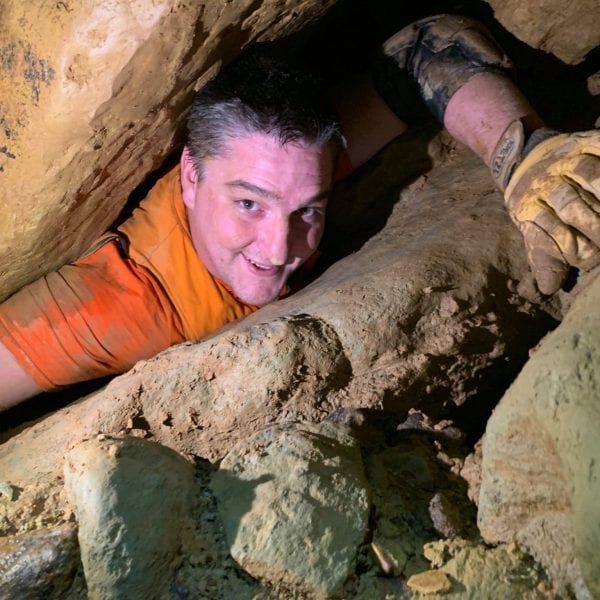 BY Chris Colin
Chris Colin is a raft guide, whitewater kayaker, active caver, and as Special Events Coordinator at ACE he manages, promotes, and executes special events like the Mountain Music Festival.
VIEW FULL BIO & ALL POSTS
RELATED ADVENTURES