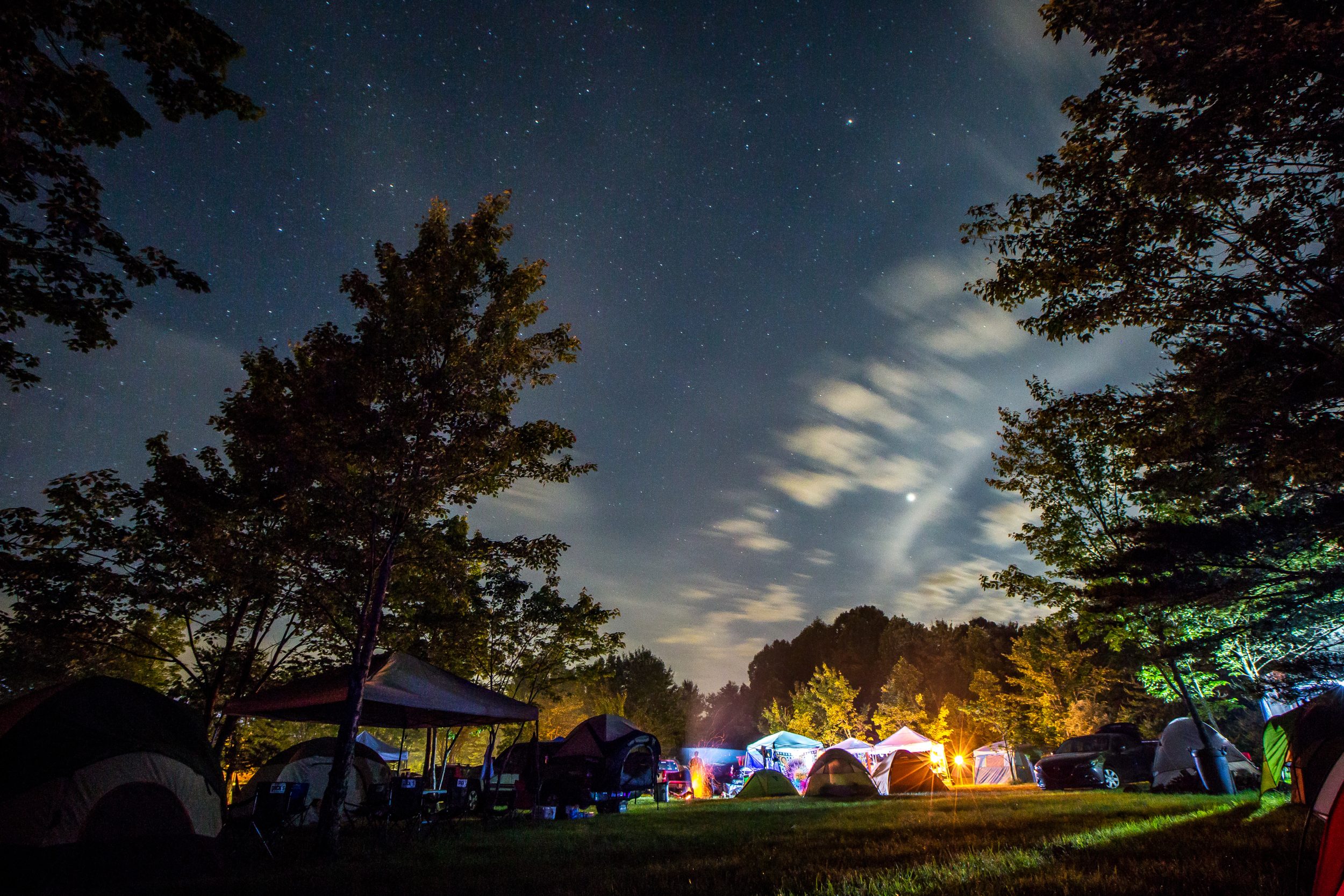 May 3, 2021
New River Gorge Festival- What To Bring
Home
|
|
New River Gorge Festival- What To Bring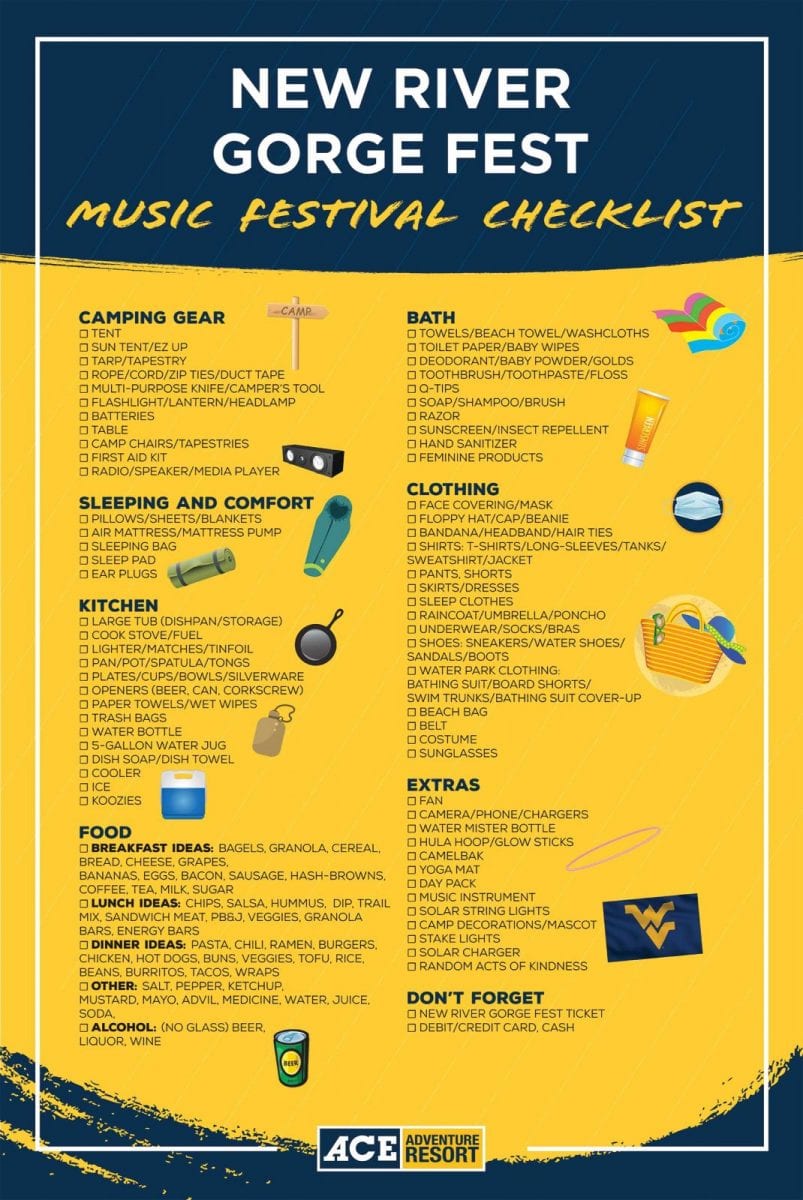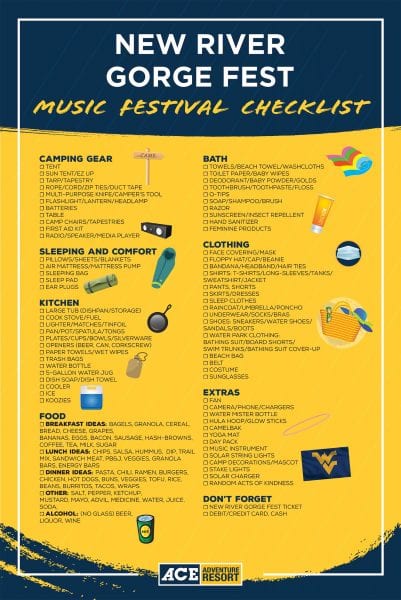 Mark your calendar and pack your bags for New River Gorge Festival May 14th – 16th at ACE Adventure Resort. We put together a checklist to help you pack for this epic festival camping weekend. Packing for a vacation can often be a daunting task and no matter how much planning you are always going to forget something. Hopefully that something isn't major and when you get to ACE Adventure Resort there is a good chance we can take care of you. Visit ACE Adventure Gear's Oak Hill location next to the waterpark for anything you may have forgotten or pickup some ACE souvenirs and gear. 
There will be no shortage of fun stuff to do at New River Gorge Festival this May. Join us as we celebrate America's Newest National Park with river trips, live music, film festival, vendors and more! Plus the New River Conservancy will be doing a silent auction and a river clean up on Sunday. Tickets are ONLY $40 for two nights camping and access to all festival activities. Start making your plans to be at ACE Adventure Resort this season!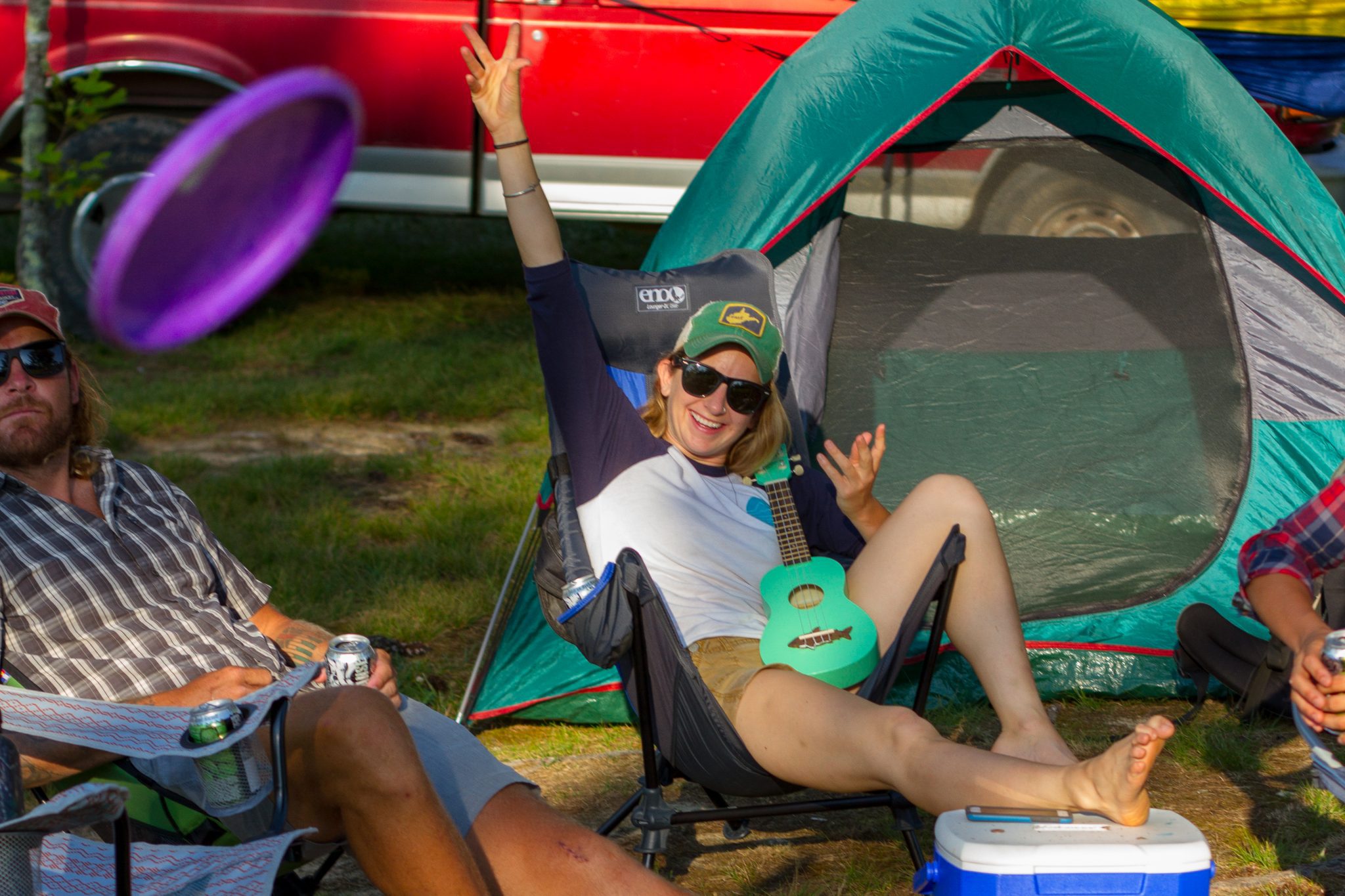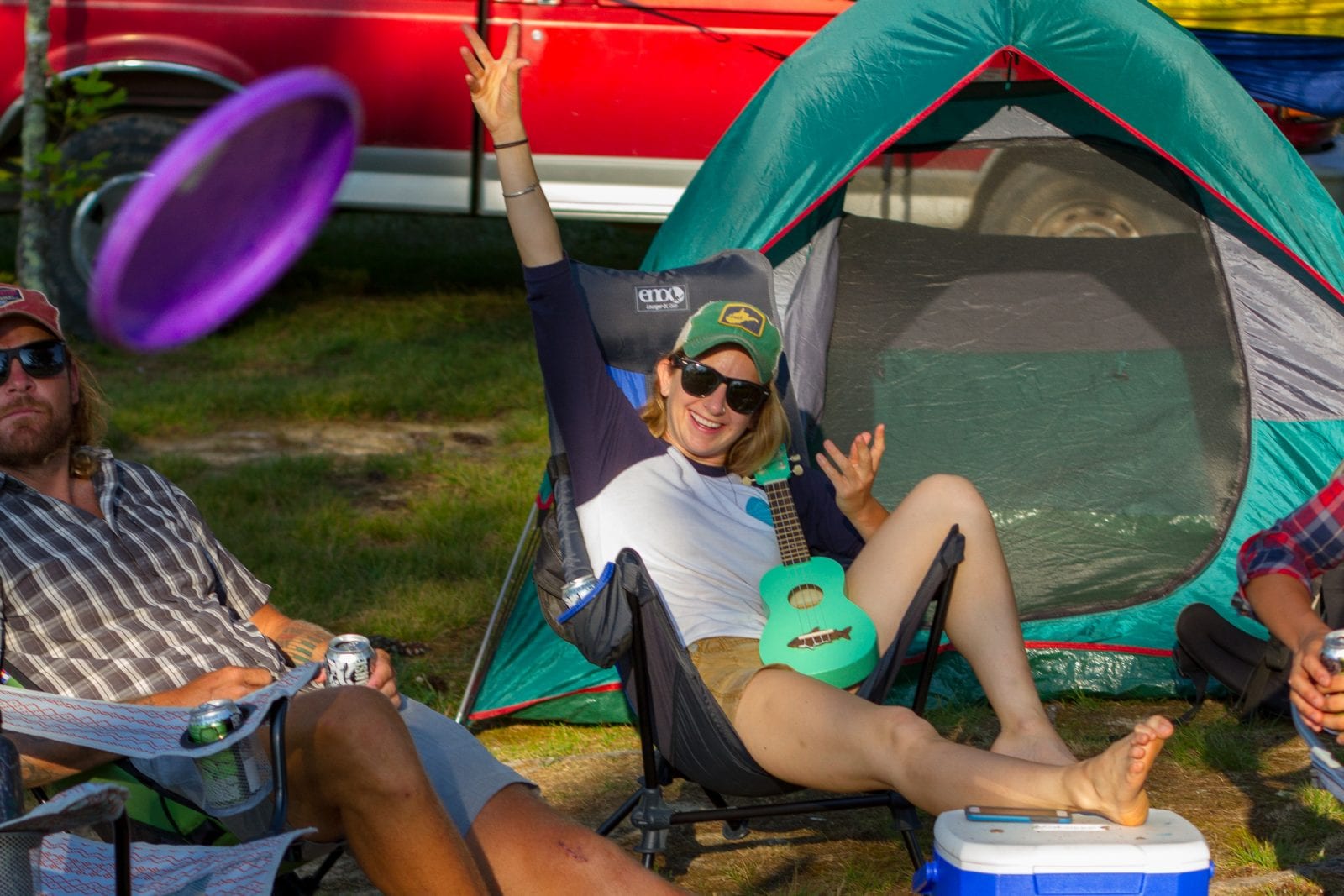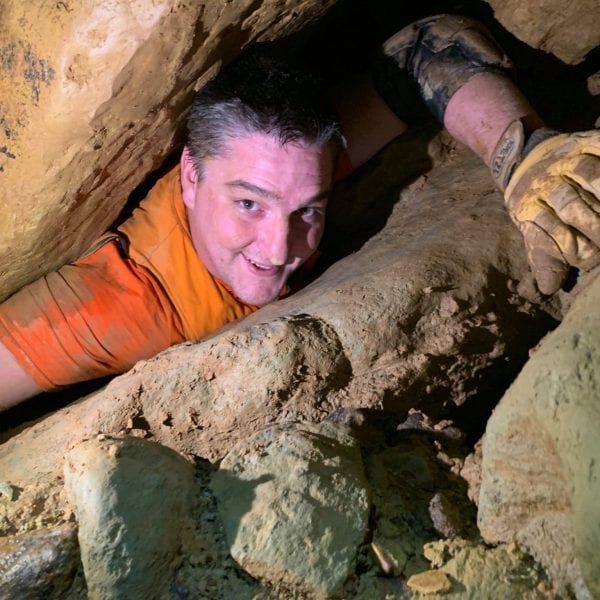 BY Chris Colin
Chris Colin is a raft guide, whitewater kayaker, active caver, and as Special Events Coordinator at ACE he manages, promotes, and executes special events like the Mountain Music Festival.
VIEW FULL BIO & ALL POSTS
RELATED ADVENTURES