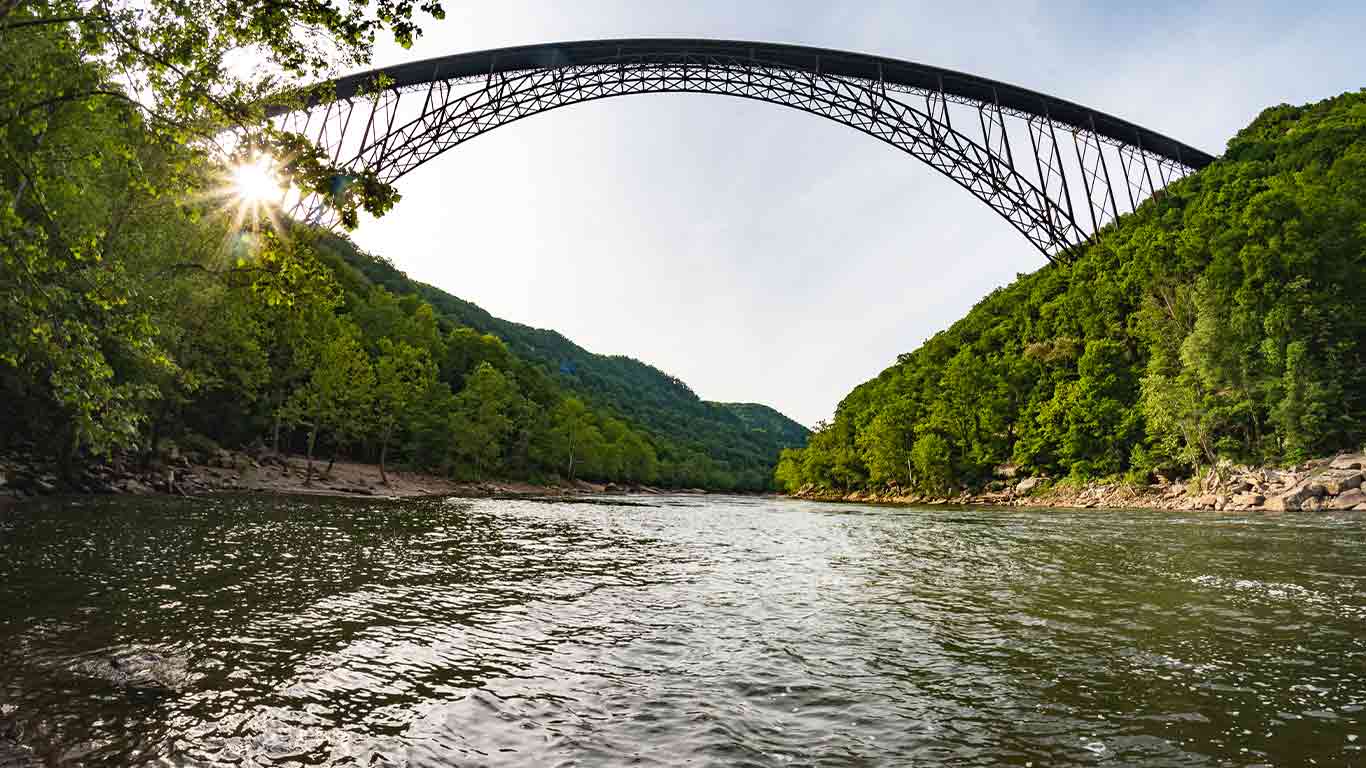 New River Gorge Festival
May 12, 2023
May 13, 2023
May 14, 2023

Location: ACE Adventure Resort
New River Gorge Festival
The New River Gorge Festival is back May 12th- 14th at ACE Adventure Resort in West Virginia. Let's celebrate one of Earth's oldest rivers that we all love to paddle, hike, bike, and explore. Many rivers have their own events such as Gauley Fest, Cheat Fest, StoneyFest, and MooseFest, but somehow the New River got left out. Not anymore! Meet friends new and old in the New River Gorge this spring and experience a weekend full of outdoor fun, adventure films, live music, vendors, camping, and more!
Weekend Festival Passes Include:
Camping Friday & Saturday Night
Access To Adventure Zones
Access To Vendor Midway & Demos
Film Festival
Live Music Friday & Saturday Night
New River Gorge Festival Event Schedule
Friday, May 12, 2023
2:00 pm
Campground Opens
4:00 pm
Cabin Check-In
4:00 pm
New River Film Festival
8:00 pm
Litz @ The Lost Paddle Stage
Saturday, May 13, 2023
9:00 am
Vendor Midway Opens with Adventure Zones
9:00 am
Rolling Rodeo Check In/Late Registration
11:00 am
Rolling Rodeo Starts @ Cunard
1:00 pm
Race ONLY Check In/Late Registration
2:00 pm
Ranford Almond
3:00 pm
Downriver Race Starts @ Cunard
4:00 pm
Moonlight Mile
6:00 pm
Shawn Benfield & The Resolution
8:00 pm
Magnolia Boulevard
9:30 pm
Race & Rodeo Awards Ceremony
10:00 pm
Reverend Peyton's Big Damn Band
Sunday, May 14, 2023
9:30 am
River Clean Up with New River Conservancy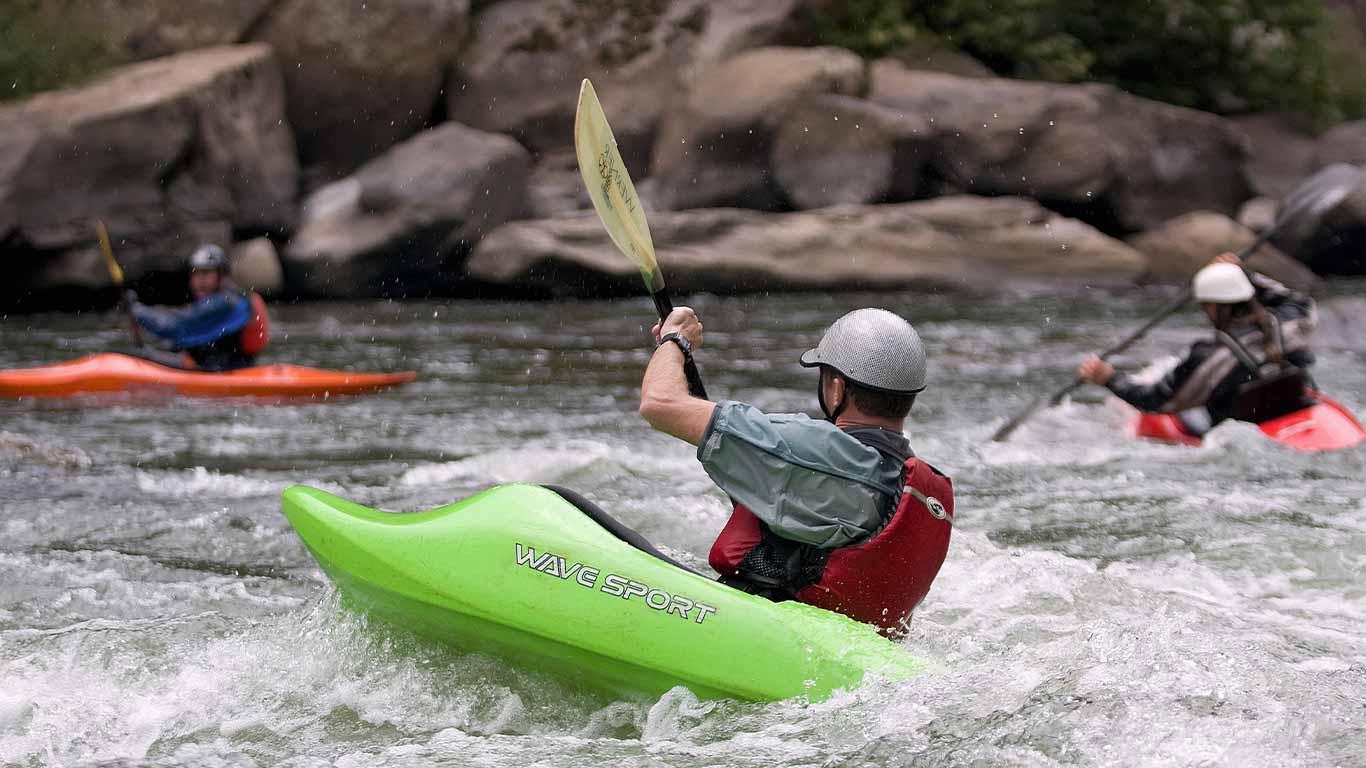 New River Gorge Race & Rolling Rodeo
Are you the fastest paddler in the New River Gorge? Or maybe you love surfing every wave on the river and seeing how many tricks you can throw in each rapid? This May ACE Adventure Resort presents the New River Gorge Race & Rolling Rodeo Competition. Happening during New River Gorge Festival on May 13th this is your chance to compete with friends and legendary paddlers in West Virginia.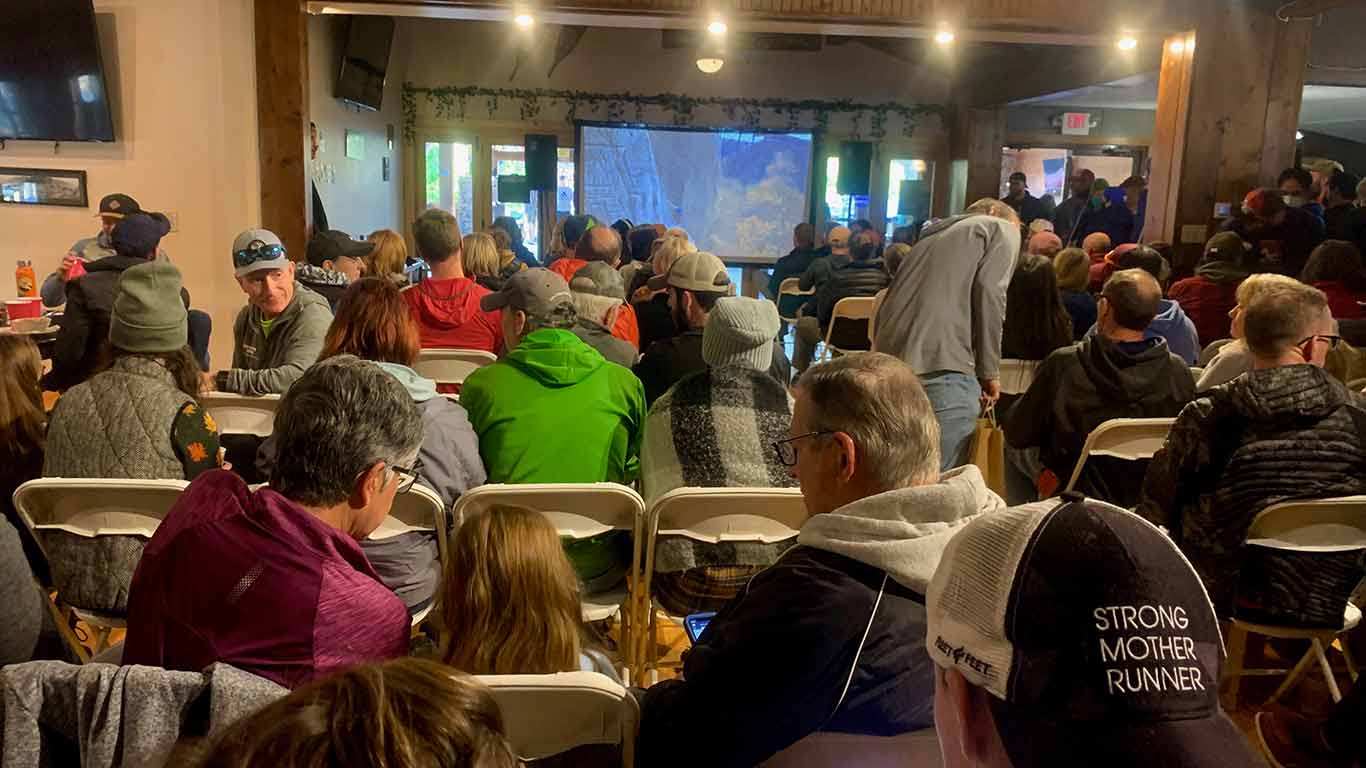 New River Gorge Film Festival
The ACE Adventure Film Festival will take place Friday, May 12, 2023 as part of the New River Gorge Festival. We encourage filmmakers to submit their outdoor adventure films showcasing kayaking, climbing, mountain biking and other high adventure sports. Films also highlighting the New River Gorge are also accepted into the festival. Upon being selected as a finalist we will show your film during the event. Attendees will be able to vote on their favorite film and the winner will pickup a $250 gift certificate to ACE Adventure Gear in Fayetteville, WV. Submit your films and be come join the party.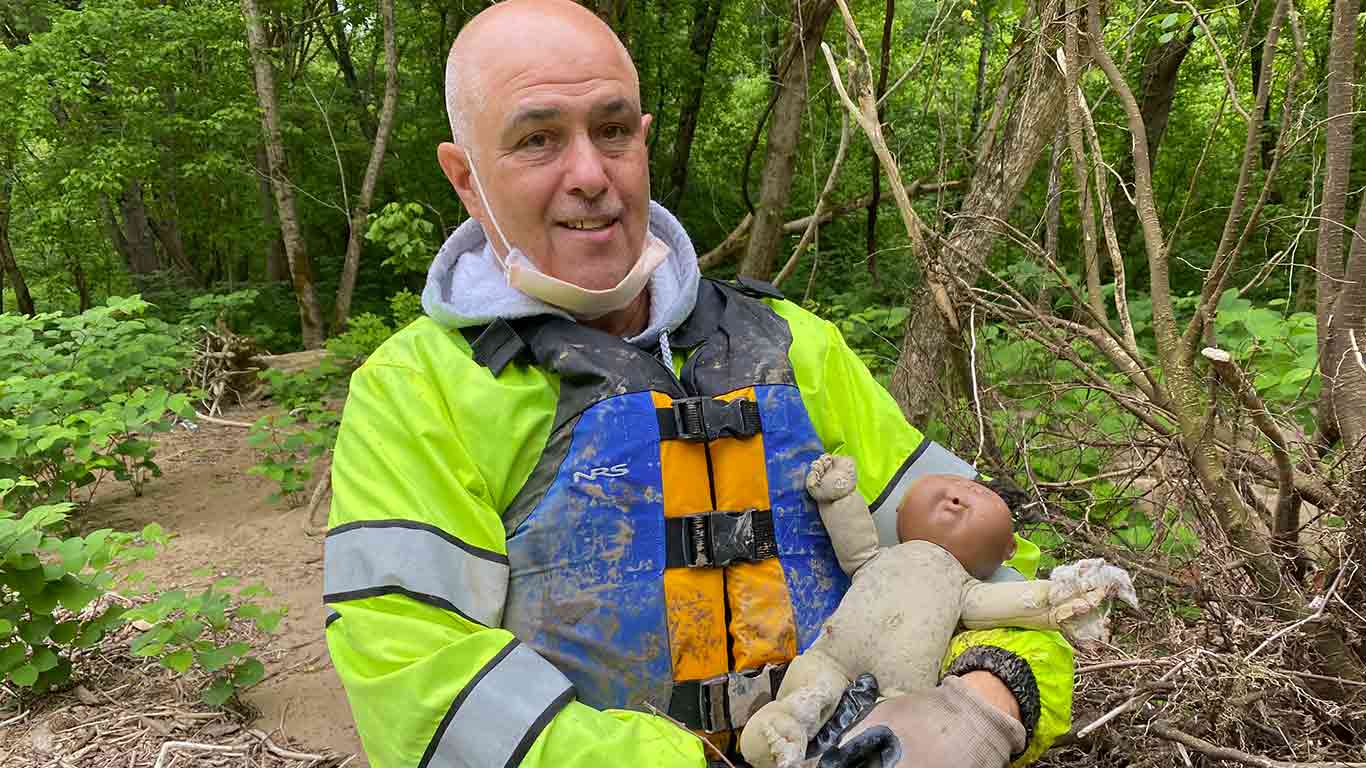 New River Gorge River Cleanup
Stick around Sunday and join us for a river cleanup with the New River Conservancy. We will be rafting a class III section of the New River while working to clean up trash. It's ever important that we come together to help restore our favorite playground to the pristine condition it should be in. Every piece of trash removed is one less on the river after all! Plus what's not to like about spending a few hours on a fine spring day to root through the woods and rocks to clean them of garbage?
Sign Up – Email Dave Bassage at [email protected] to secure your spot.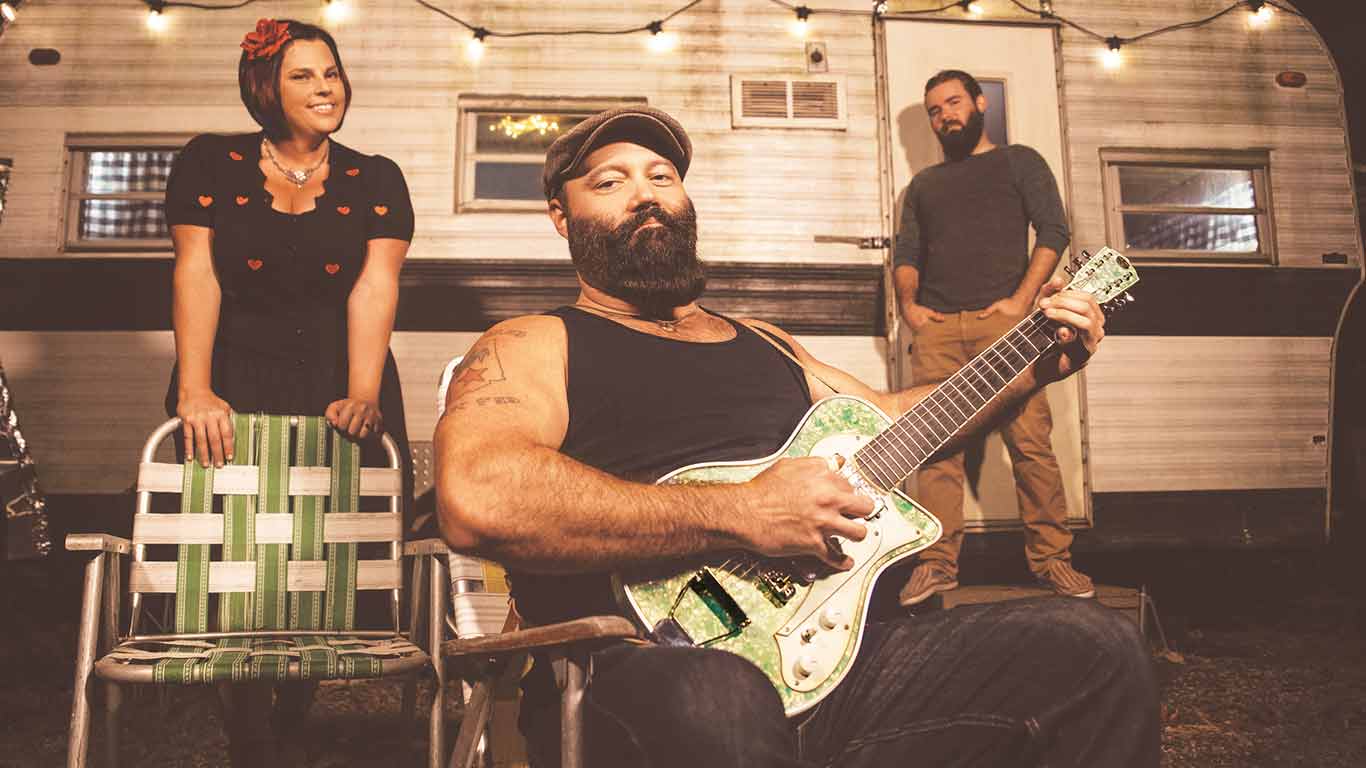 Reverend Peyton's Big Damn Band
The Reverend Peyton's Big Damn Band is a three-piece American country blues band from Brown County, Indiana. They have played up to 250 dates per year at venues ranging from bars to festivals since 2006. To date, they have released ten albums and one EP, most of which have charted on the Billboard and iTunes Charts.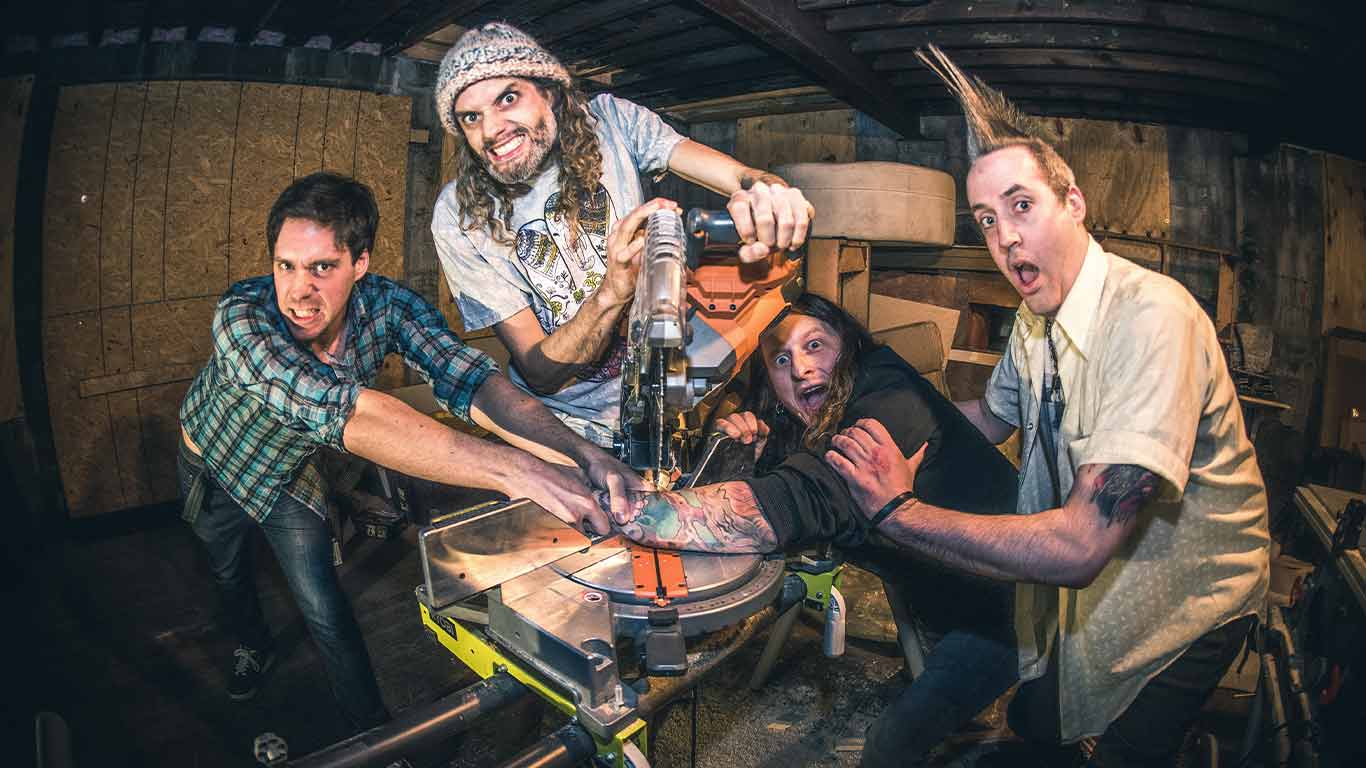 Litz
Maryland based LITZ provides you with a healthy dose of rock and funkwith an electronic twist. Their original catalog of music spans nearly a decade and features imaginative lyrics, dancing rhythms, slapping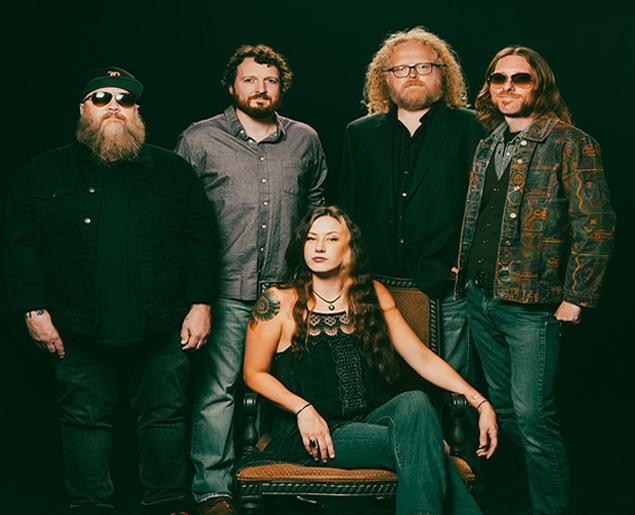 Magnolia Boulevard
"What a righteous time to be alive / right here with one another," sings Magnolia Boulevard's Maggie Noelle roughly a minute into the joyous and jaunty "Ride." The words are ostensibly about a budding relationship between two individuals, but Noelle could just as easily be referencing the singular and special connection that exists between her and her Magnolia Boulevard bandmates—guitarist Gregg Erwin, keyboardist Ryan Allen, bassist Chris Justice, and the quintet's latest addition, drummer Chad "The Beard" Gravitt—or, as likely, their bond with the fans that have been packing clubs in the band's hometown of Lexington, Kentucky and beyond to shimmy, shout, and dance to the music.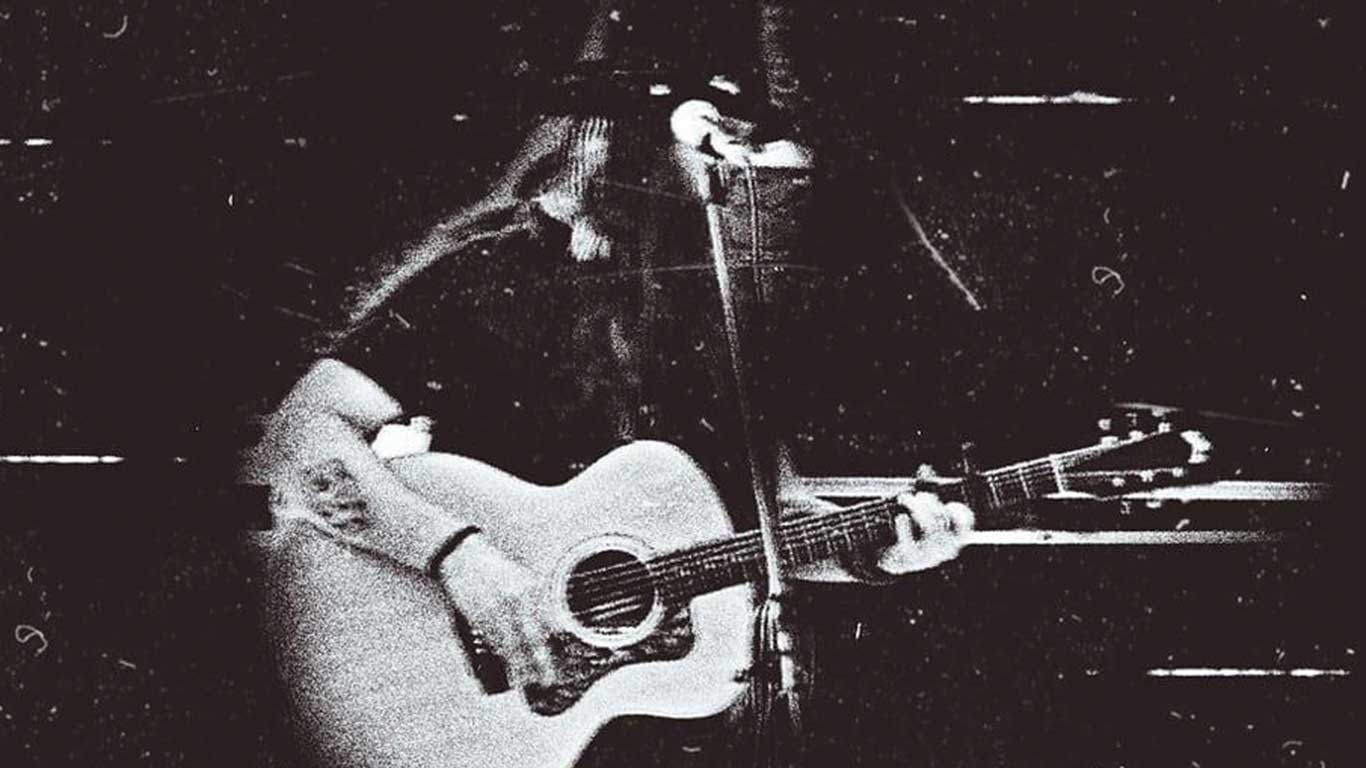 Shawn Benfield & The Resolution
Hailing from the hills of Southern West Virginia, one could call their music Americana, but that narrows it down far too much. This is just plain great music. Fans of Dave Rawlings Machine, Justin Townes Earle, and Drive By Truckers will enjoy this. Their vibe is felt throughout, but make no mistake, Benfield and crew create their own distinct sound and style.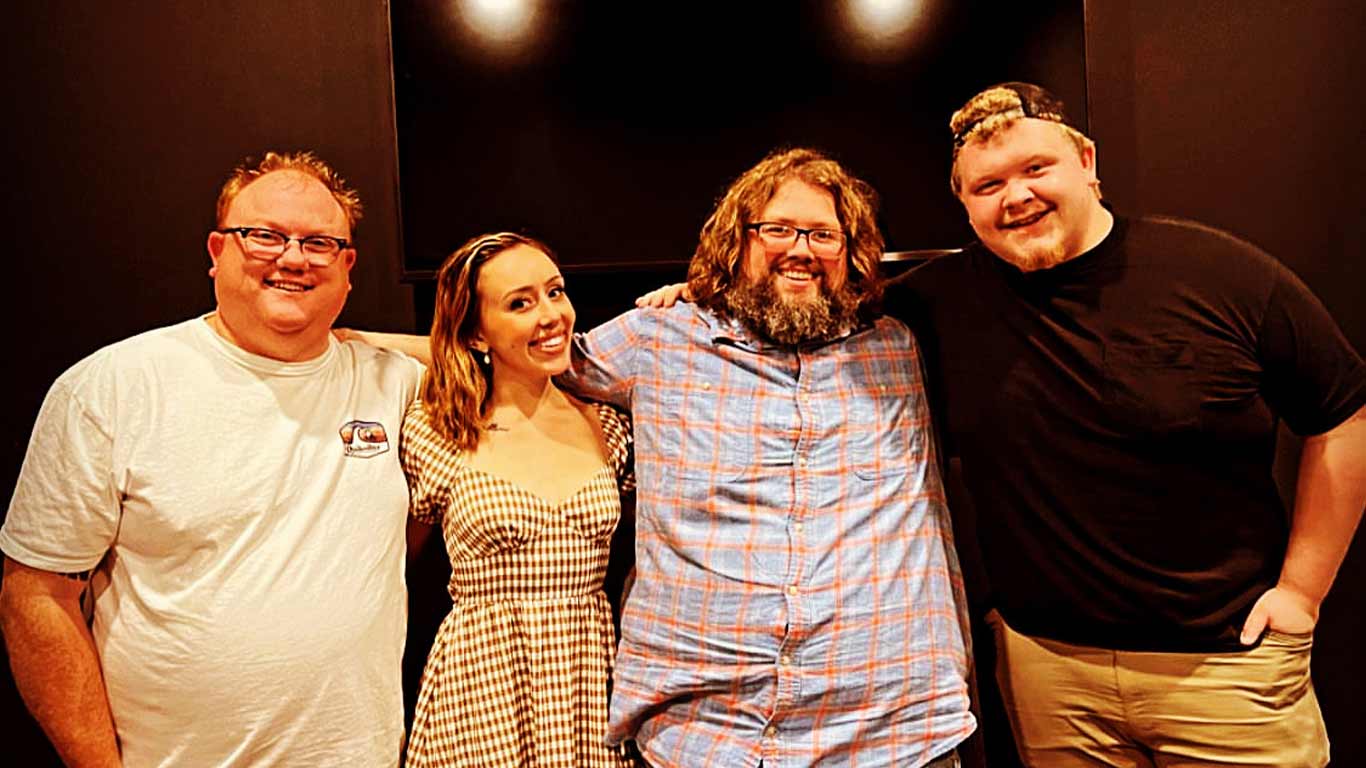 Moonlight Mile
Moonlight Mile is an American Alt-Country Bluegrass band formed in Sandy Hook, Kentucky in 2021.  Moonlight Mile proudly and intentionally are a reality check to mainstream country and fedora-wearing folk country hipster posers alike. The band is poised as a voice for those many impoverished and destitute in rural Appalachia, gripped by the sting of addiction, brow-beaten by fanatical religiosity, and oppressed by fascist regimes.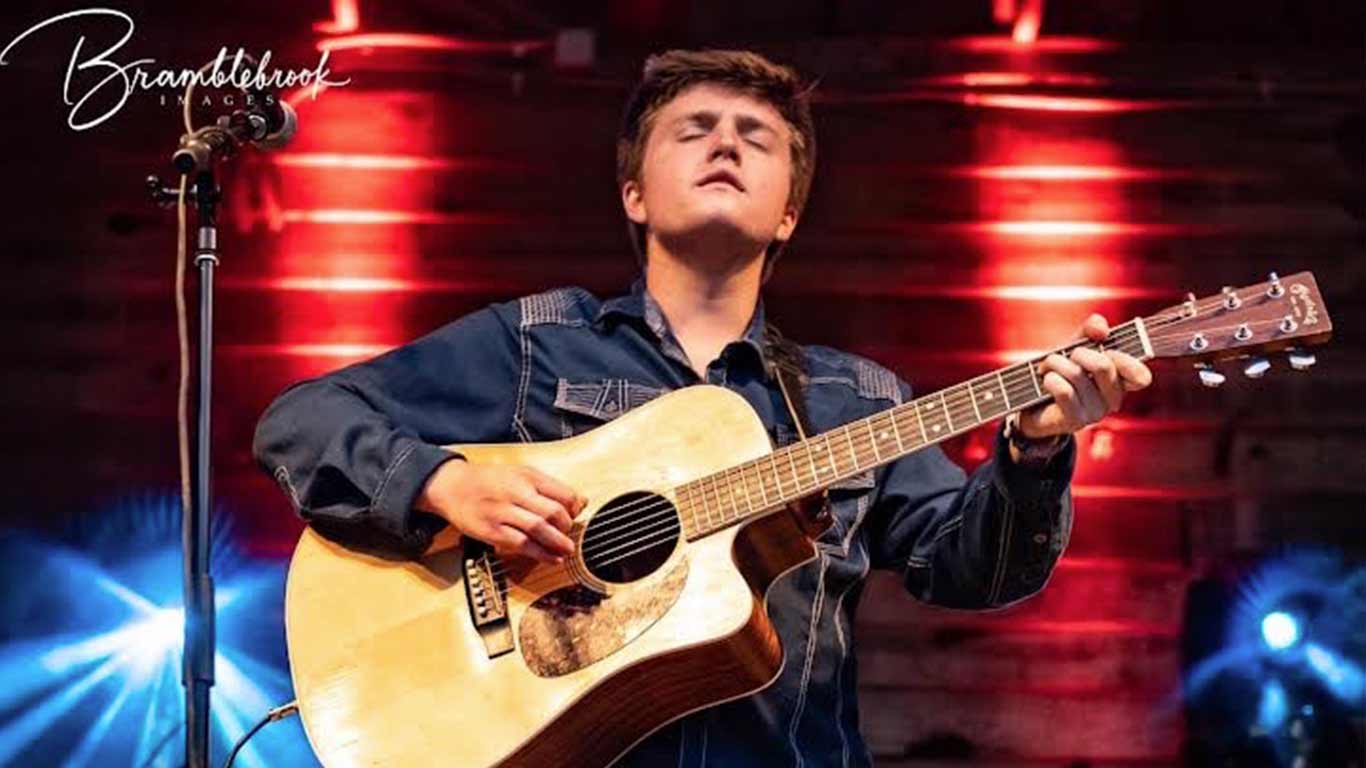 Ranford Almond
Bringing the soul from Greensboro, North Carolina, Ranford Almond is a young singer/songwriter and troubadour that has begun to make his mark across the Southeast.  Raspy fresh vocals meet the Appalachian strings of Ranford's guitar, reminiscent of John Prine and Townes Van Zandt with his own unique stamp. Furthermore, his talent extends far beyond composition and strumming, as he is a warrior with the electric as well. Ranford plays as a solo artist as well as fronting a full band.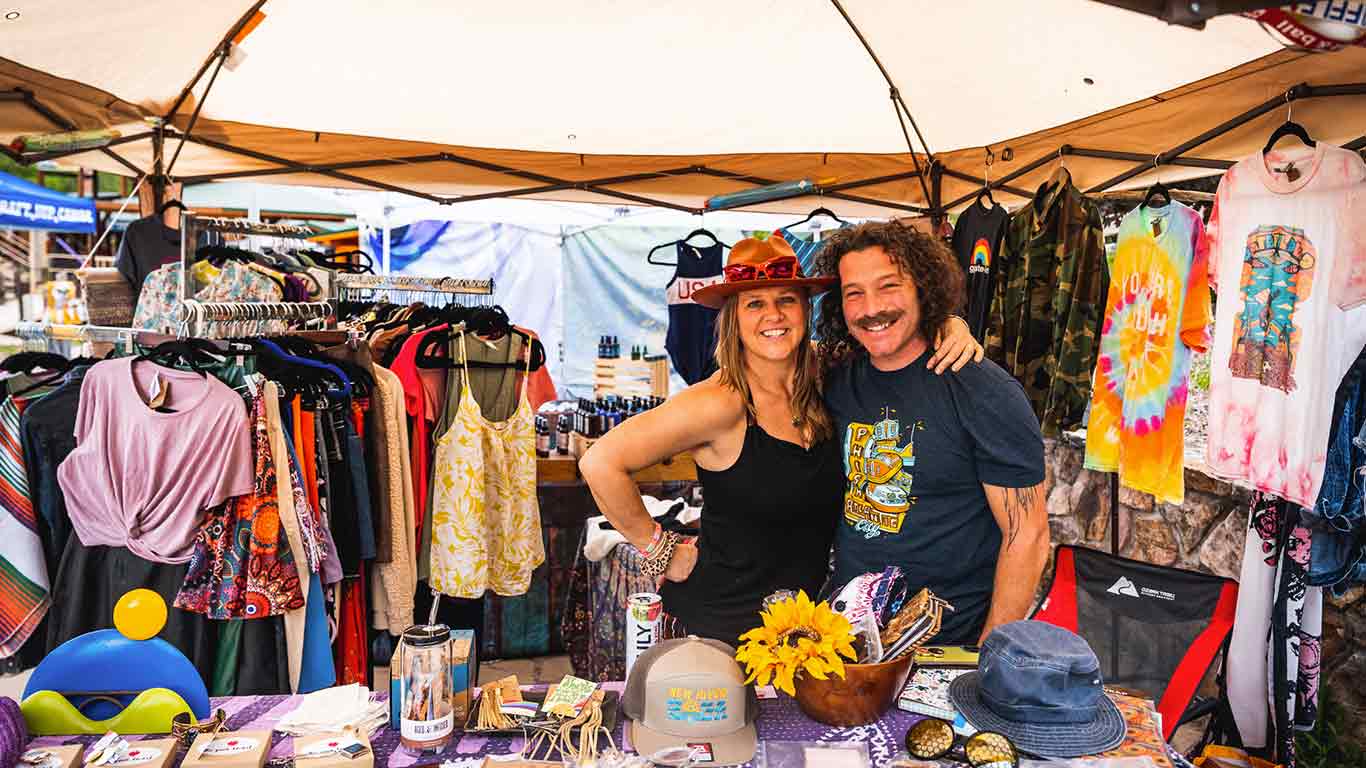 Vendor Midway
Shop the festival vendor midway and find awesome outdoor gear from a variety of vendors. Many gear vendors and ACE Adventure Gear will have a number of demos available for folks to try out boats and paddle boards right here at ACE Lake. A number of local vendors will also be showing off their crafts, art and clothes here too. The best news is that the vendor midway is free to attend and is open to everyone who wants to check it out. Want to get your business a spot in the lineup? Fill out the application and we will be in touch.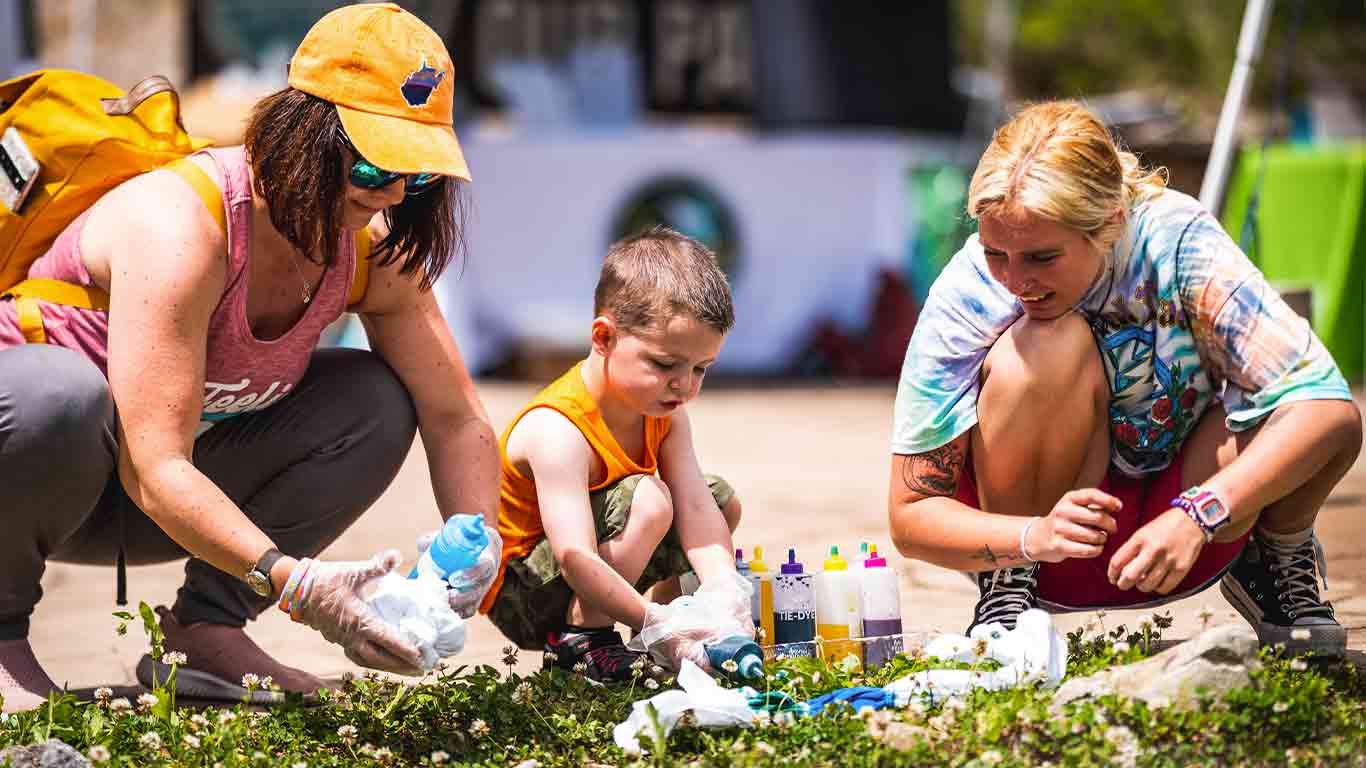 Adventure Zones @ New River Gorge Fest
Saturday from 10am-6pm take part in kid friendly adventure zone activities during New River Gorge Festival. These Adventure Zones will be setup around the Vendor Midway and ACE Adventure Waterpark. Admission is included with Festival Pass OR purchase a waterpark pass for the daily admission to Adventure Zone activities.
Check Out The Festival Adventure Zones
Aerial Park
Try out ACE's newest adventure activity at New River Gorge Festival. Climb the tower to access dozens of exciting obstacles suspended up to 45 feet in the air. Visit the aerial park for your 30-minute sampler opportunity.
Stand Up Paddle Boarding
Test your balance and try out stand up paddle boarding right here on ACE Lake. Our instructors will give you some tips and tricks to get you cruising across the lake in no time. Visit the Adventure Zone HQ to grab your SUP board.
Mountain Biking
Grab a bike and hit the trails. This one-hour mountain bike rental gives you a chance to see what this sport is all about while exploring ACE's expansive trail system. If you bring your own bike there are over 35 miles of trails right here at the resort plus over 100 miles of trails in the National Park, which you can access right from ACE. Visit the Adventure Zone HQ to grab a bike and trail map.
Learn To Whitewater kayak
Want to learn how to whitewater kayak? This jump-start clinic will give you a great foundation of equipment knowledge, boat control and paddle strokes. Plus we will dive into the Eskimo kayak roll. These sessions are limited and will last two hours each. They will start at 10AM, 12PM, 2PM and 4PM. Visit the Adventure Zone HQ on the vendor midway at New River Gorge Festival to sign up for your spot.
Games And Low Ropes Challenges
Cut loose, have some fun and play some games with us. Each game and activity will build on each other to push the group's comfort zone. We offer a wide variety of elements, so each participant can choose their own "challenge by choice." These sessions will last approximately 45 minutes each and will start every hour on the hour. Visit the Adventure Zone HQ to get on the next game session.
Fishing
Cast a line into one of the private lakes at ACE Adventure Resort for a chance to land a big fish. Bring your fishing pole or use one of ours. Learn about fishing and get some tips and tricks from ACE's fishing guides. Visit the Adventure Zone HQ to find out where you can fish.
Guided Hikes
Explore ACE's trail system with one of our hiking and adventure guides. This intermediate 3.5-mile hike will take roughly two and a half hours to complete. We will lead you along mountain paths to breathtaking views of the New River Gorge. You will get to peek into old mine entrances and see remains from the gorge's past. Plus we will explore the cascading waterfalls along Arbuckle Creek. Hikes will depart at 11AM and 3PM and are limited to 15 people each. Visit the Adventure Zone HQ on the vendor midway at New River Gorge Festival to sign up for your spot.
Scavenger Hunt
Who loves a good scavenger hunt? Grab your list of clues and items to be found from the Adventure Zone HQ located on the Vendor Midway at New River Gorge Festival. Find all the items on your list for a chance to win a $100 gift certificate to ACE Adventure Gear.
Tye Dye Station
Make your own tie dye t-shirt. We have the shirts and all the supplies for you to make your own tie-dye creation. Find the tie-dye station near the Adventure Zone HQ on the Vendor Midway.
Rock Climbing & Rappelling
Experience rock climbing and rappelling in the New River Gorge. Utilizing ACE's private climbing sites right here in our backyard we will get you on rope and climbing during this 3-hour adventure. Climbing trips will depart at 10AM and 2PM and are limited to 10 people for each group. Visit the Adventure Zone HQ on the vendor midway at New River Gorge Festival to sign up for your spot.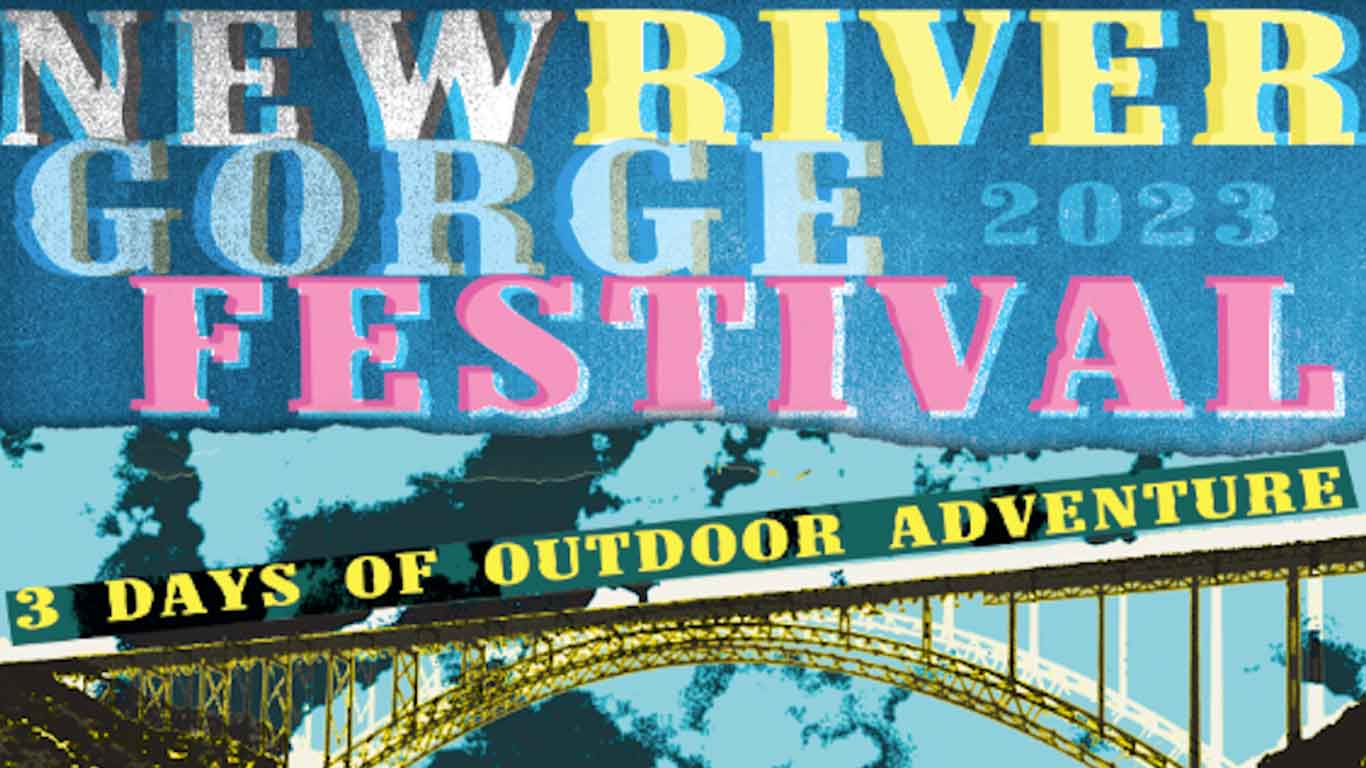 Join the Facebook Event
Follow our Facebook event for all the details!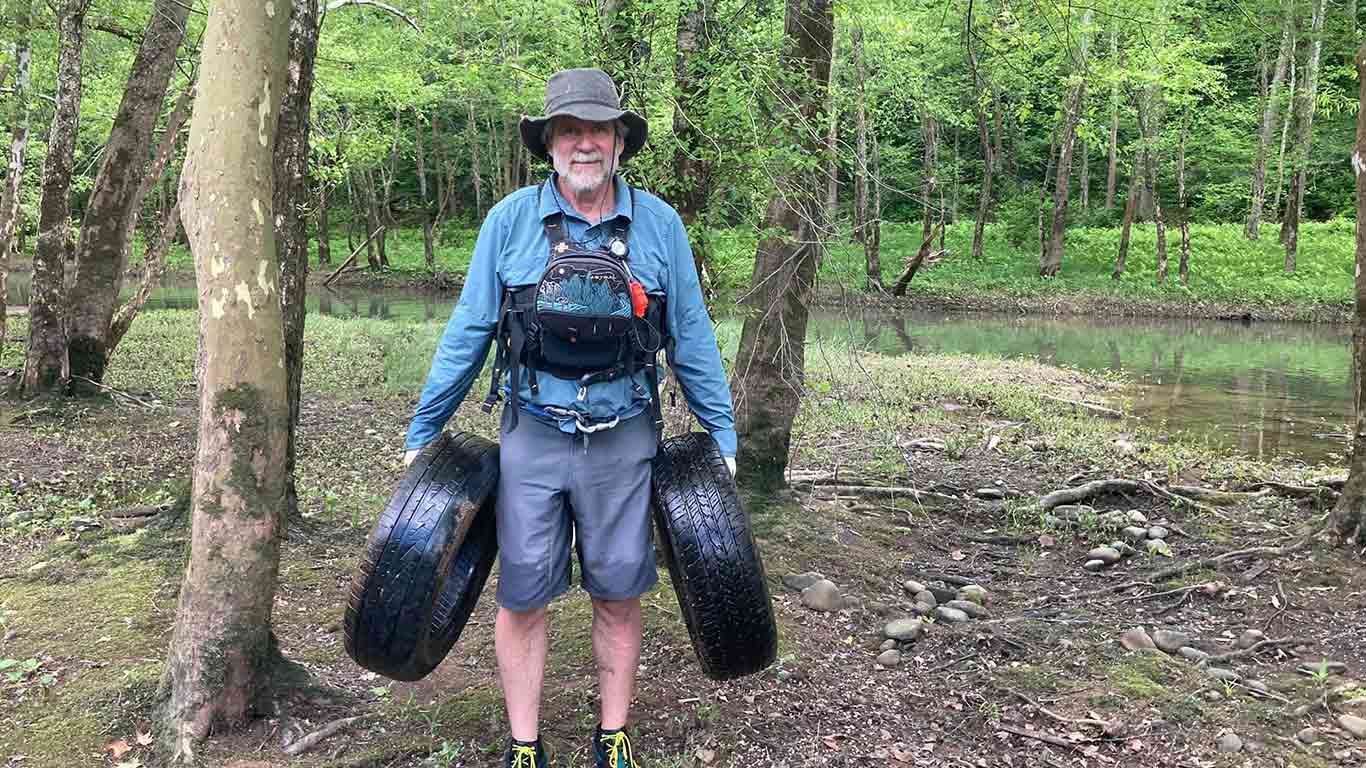 New River Conservancy
The staff, board of directors, and volunteers of New River Conservancy are dedicated to protecting the waters, woodlands, and wildlife of the the New River Watershed. The New River winds its way through three states and countless communities who have depended on its bounty for generations. We are here to protect it and to ensure that the waters that feed it are clean; that the land supports vibrant plants and animals; and that the communities that rely on it are passionate and empowered advocates for a healthy New River.
New River Gorge Festival Photo Gallery
Related Events