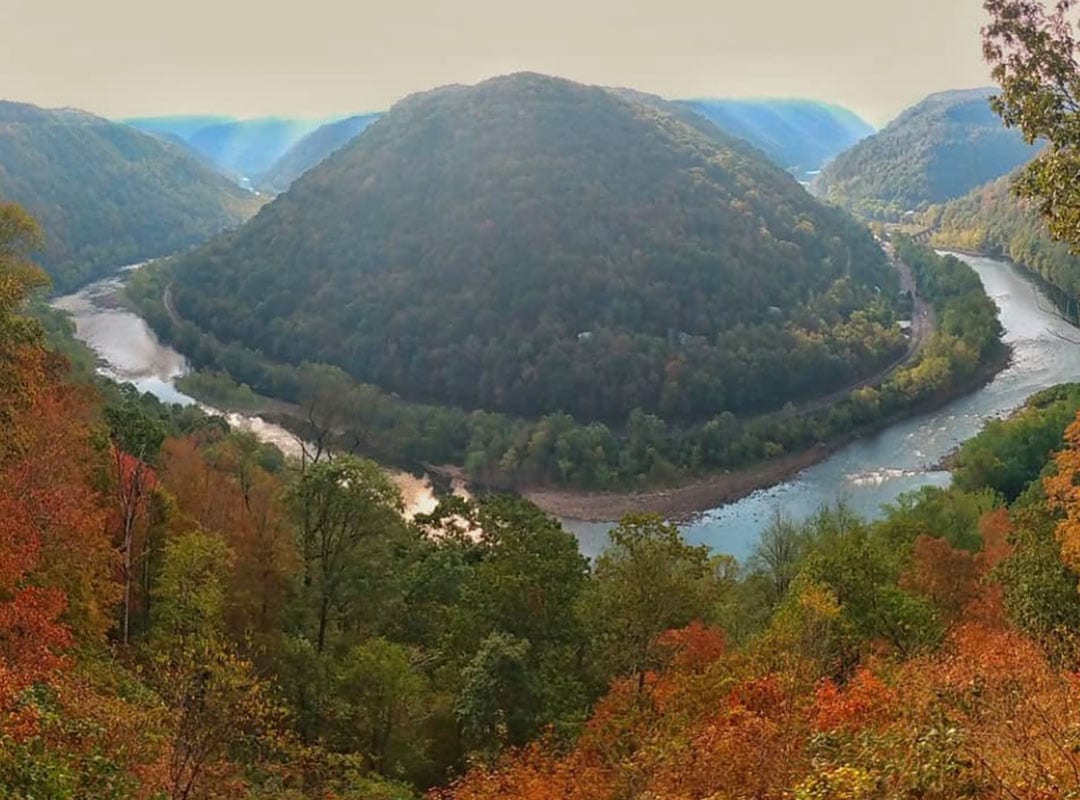 October 19, 2020
Autumn at ACE
Autumn at ACE
West Virginia is known for its beautiful and one of a kind mountains, but let's talk about our hiking trails! Hiking in West Virginia is magical no matter the season, but there is something almost otherworldly about fall in West Virginia. Each leaf transforming into its own unique shade of vibrant red or orange, creating an endless sunset blanketing the mountains. If you're looking for something to get you in the autumn mood, then look no further! Nothing quite says fall like crunching leaves under your feet while covered by a canopy of oranges, yellows, and reds.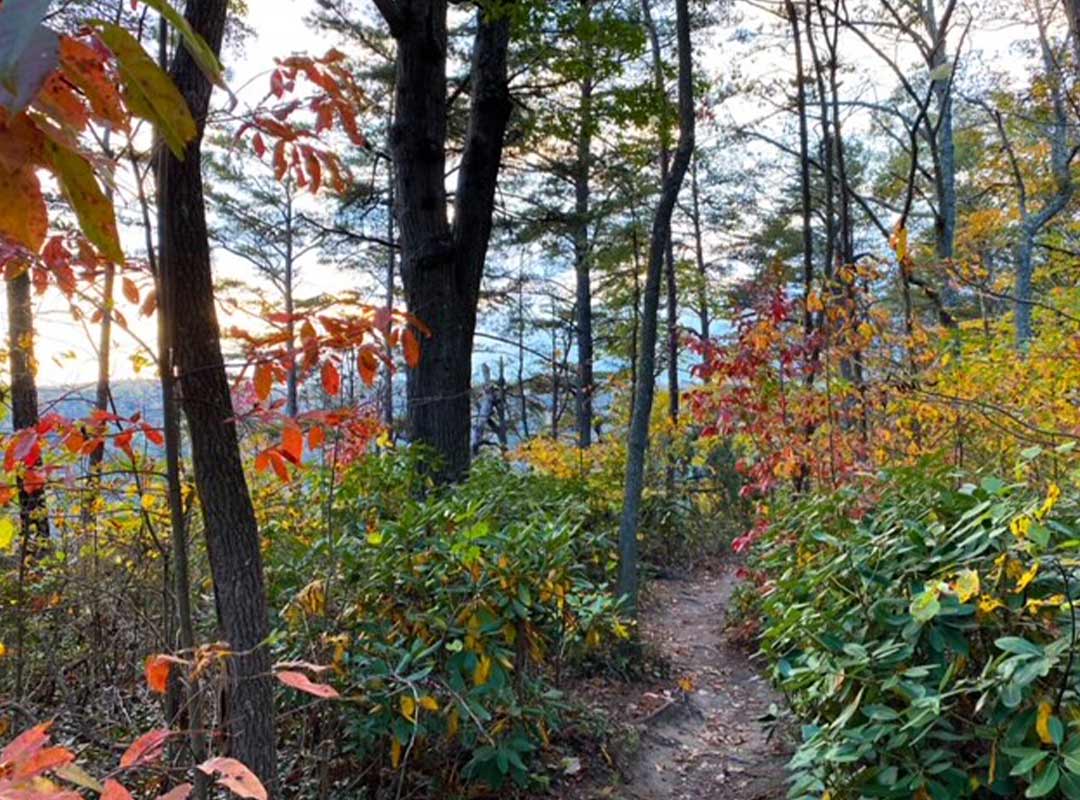 With so many trails, let me talk about my favorites which just so happen to be at ACE Adventure Resort! Located on 1,500 acres of property, ACE is home to an endless supply of beautiful scenery and epic trails. No matter your skill level or hiking preference, there is guaranteed to be the perfect hike for you! My personal favorite would have to be Erskine! This trail stretches on for miles and is home to some of the most beautiful views in West Virginia. Erskine is considered one of the more mild hikes, making it beginner friendly and great for any age! Each bend in the trail will show you an even more beautiful view than the one prior. But the best part? Josh, who has been guiding here at ACE for over two decades, proposed to his wife, Jen, who is also a guide right here on Erskine trail! Now nicknamed the "anniversary spot", this particular area used to be overgrown before Josh cleared it, revealing a breathtaking view of the New River. Years later, it remains a highlight on the trail and an overlook with a loving history behind it.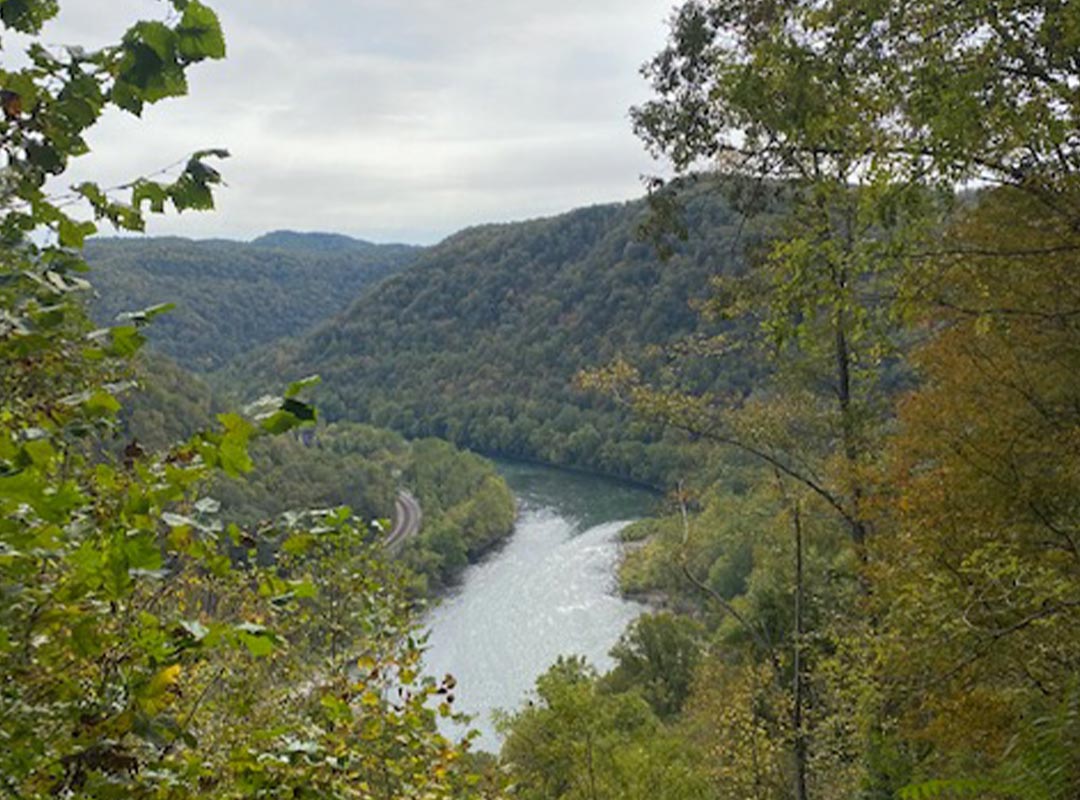 Another great hike is the Arbuckle Trail! While it is more intense than Erskine, it's a great hike for those wanting a bit of a workout with a totally worth it view! Hidden in acres and acres of lush forest, the Arbuckle Trail leads you to breathtaking waterfalls and sights only West Virginia can offer! Another intermediate trail is Oather! This mile-long stretch ends with Concho deck overlooking the New River in all its glory. This deck has been a hot wedding spot as well as the perfect place to enjoy a sunset with friends. With fall arriving, hiking trails are getting even more busy, so the next time you're looking for a hike without the crowds, consider Oather! With a spacious overlook deck that allows dozens to spread out in peace, there is really no other overlook like it in West Virginia. Take in the horseshoe bend in the River without the worry of too many folks photobombing your next insta pic!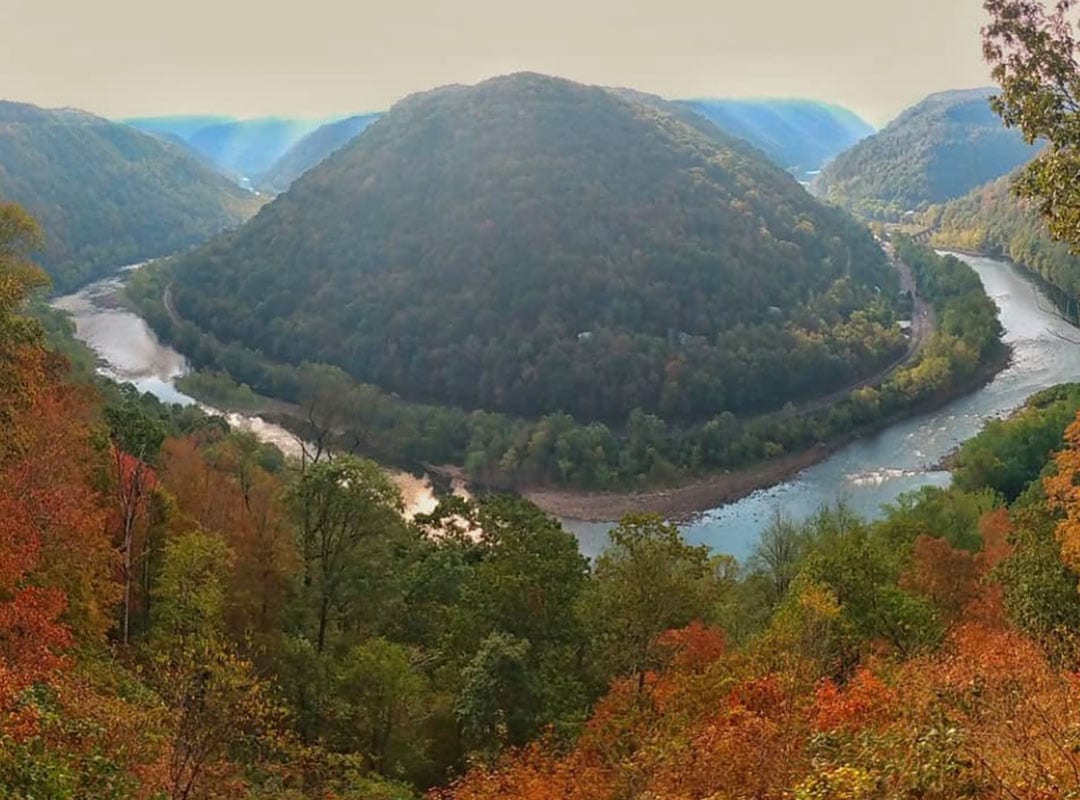 While summer brings endless excitement, fall brings a sense of calmness and turns West Virginia's scenic views into something you read about in fairytales. There's no other place to enjoy autumn than at ACE Adventure Resort. So the next time you're looking for a break from reality, make your way on down to ACE and find the true meaning of bliss.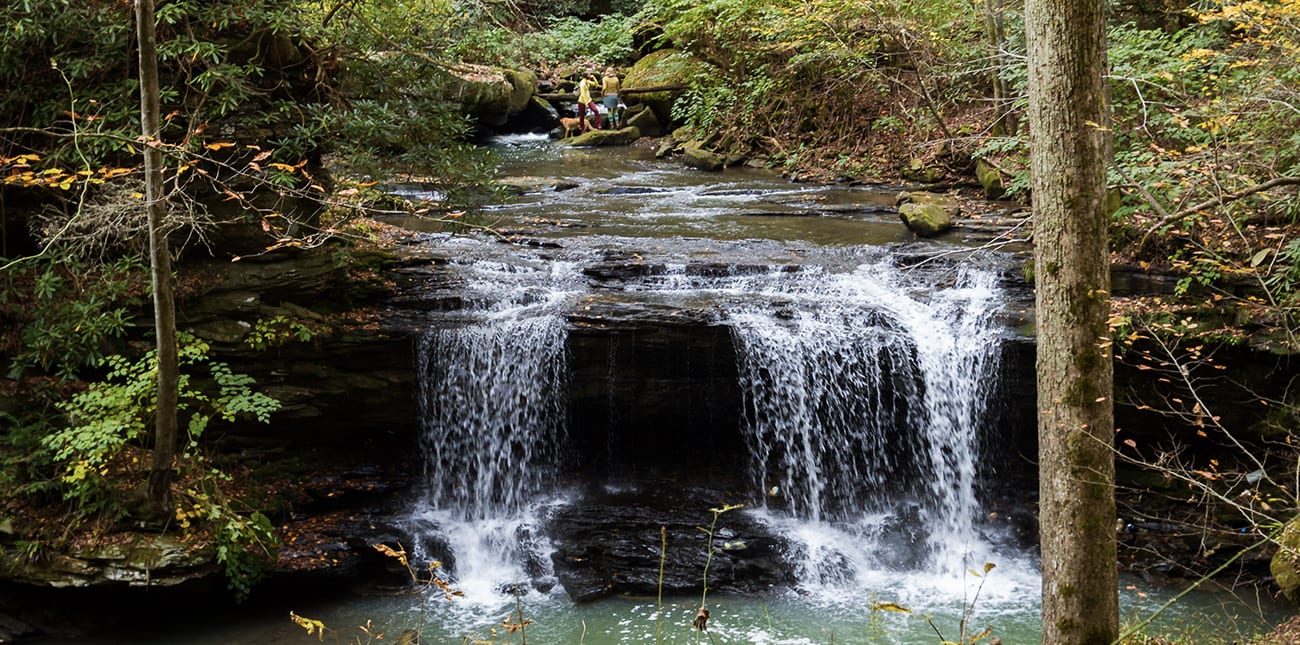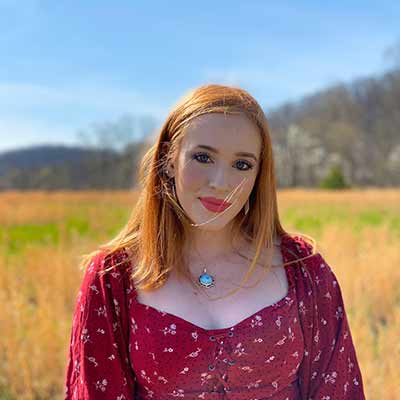 BY Larkin Cook
Larkin grew up here at ACE Adventure Resort and on the New River. Her dad, Jerry, is one of the owners of ACE, so adventure is in her blood. When Larkin isn't studying at Concord University, she is working in the marketing department as a social media specialist. Larkin enjoys hiking, whitewater rafting, and being outdoors. If you can't find Larkin at ACE or on the River, she's at home with her cats Misa and Oscar.
VIEW FULL BIO & ALL POSTS