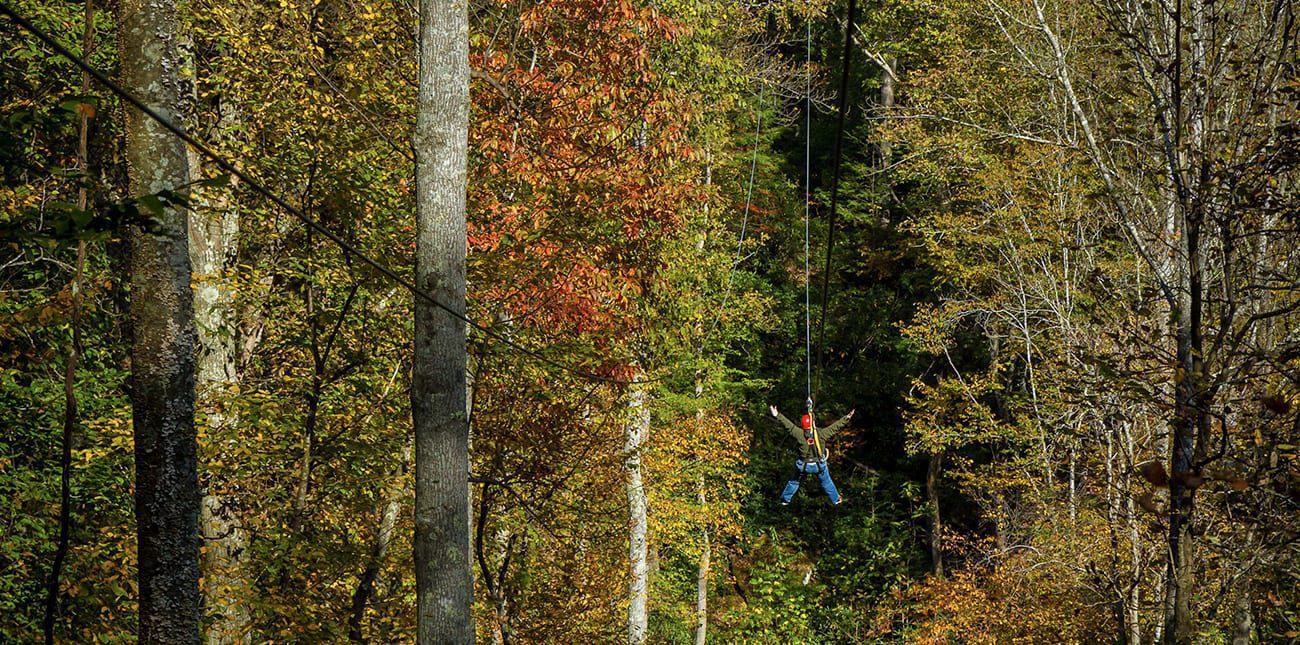 October 19, 2022
Fall Zip Lining in WV
Home
|
|
Fall Zip Lining in WV
Zip lining is unquestionably the premier year-round extreme sport here in West Virginia, and everyone's favorite season is fast approaching. The dog days of summer will soon be replaced with the coziness of autumn. ACE Adventure Resort proudly offers breathtaking Zip Line Canopy Tours in the New River Gorge. Extreme sports addicts and autumn enthusiasts alike will forever cherish the time they ventured into the vast, colorful Appalachian Mountain wilderness for a weekend of fall zip lining in WV.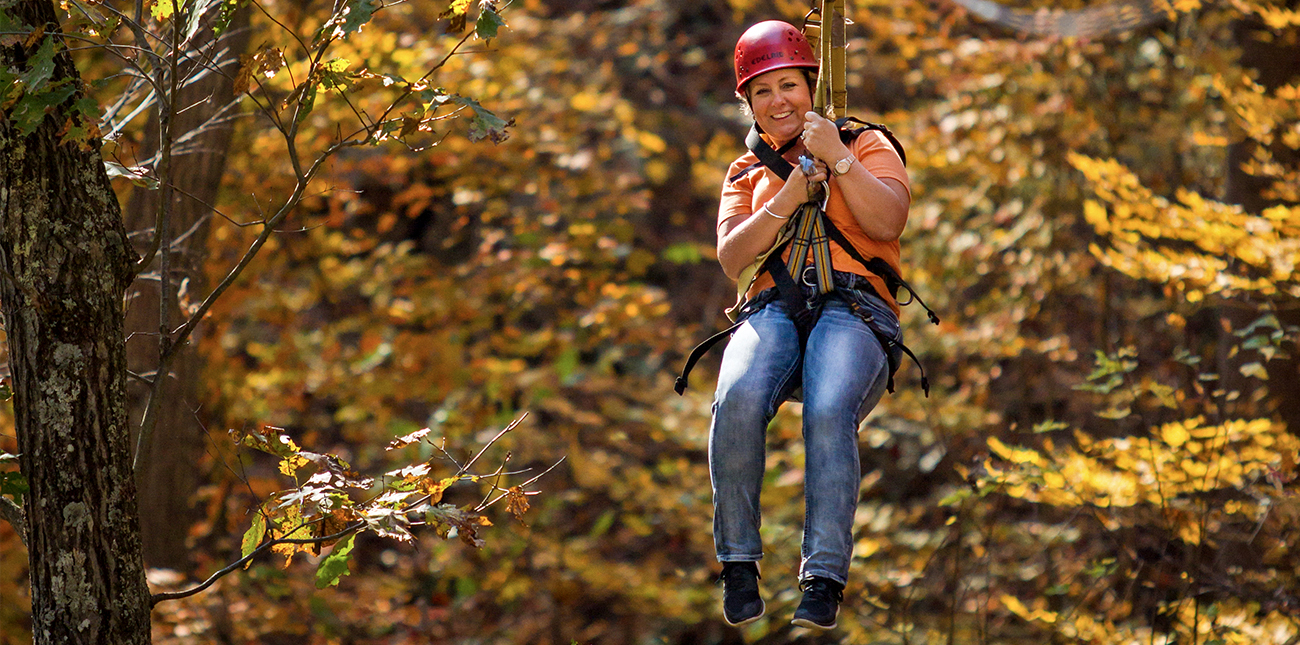 New River Gorge Foliage
You'll get a birdseye view of the surrounding Appalachian Mountains, which in the fall becomes a stunning meld of crimson, marigold, amber, and pine green. The picturesque valley views will effectively take your breath away, as will our 800-foot long Terminal Velocity zip line that blazes 120 feet above the Rush Run canyon.
Zip Line Canopy Tours
ACE Adventure Resort crafted the world-class Zip Line Canopy Tour to include the most extreme zips on the East Coast and the most stunning mountain range views in North America. Fall zip lining in WV adds a third element: gorgeous foliage. The canopy tour begins with an exhilarating 490-foot long zip on the rim of the New River Gorge that flies near the old railroad town of Thurmond, which is essentially the last surviving ghost town in the gorge. Rigor Mortis, the third zip, flashes past whitewater rafters at 40 mph. The tour involves moderate hiking and features a wobbly 150-foot long wooden swinging bridge. The canopy tour ends with a daring 45-foot freefall called the "leap-of-faith."

Winter Zip Lining in WV
Throw on some thermal underwear, wool socks, a down jacket, and trek to the top of the New River Gorge for the #1 winter zip lining tour in North America. Zip lining in the middle of winter may sound chilly, but the highs here southern West Virginia often rise above 50 degrees. Call us crazy, but a zip lining tour after a heavy snowfall is one of the most breathtaking experiences imaginable. During hoar frost the high trees sheen in the warm winter sunshine – it's genuinely a sight to behold.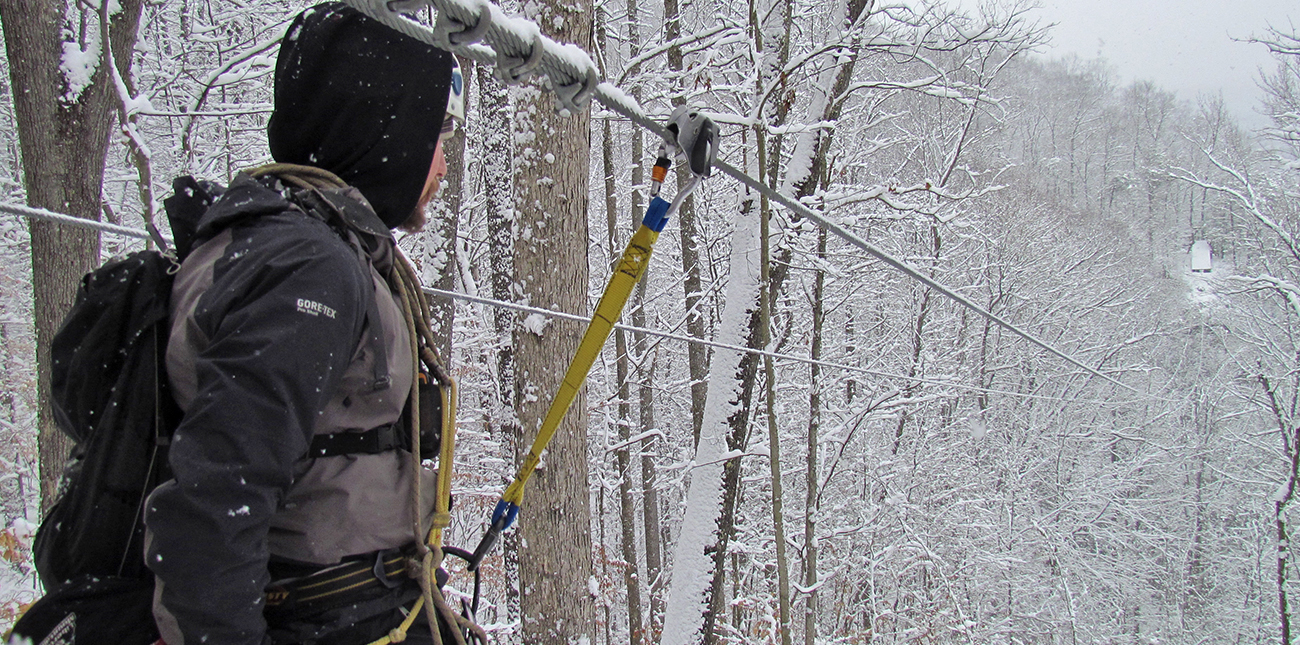 West Virginia Resorts
After spending the afternoon zip lining in WV, finish the evening with fresh mountain air, bright stars, and signing crickets around a cozy campfire. ACE Adventure Resort has dozens of picturesque cabins and cottages set deep in the Appalachian Mountains. Stay in Harry S. Truman's hunting cabin, the "Truman Lodge" or a lakefront chalet near the ACE waterpark. Don't forget to battle the Gauley River with a famous whitewater Fall Gauley rafting expedition!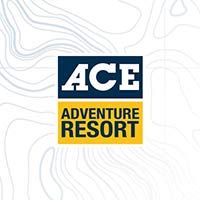 BY aceteam
Bringing you all the latest whitewater rafting, adventure, and all things ACE from the New River Gorge of West Virginia for over 40 years.
VIEW FULL BIO & ALL POSTS
RELATED ADVENTURES