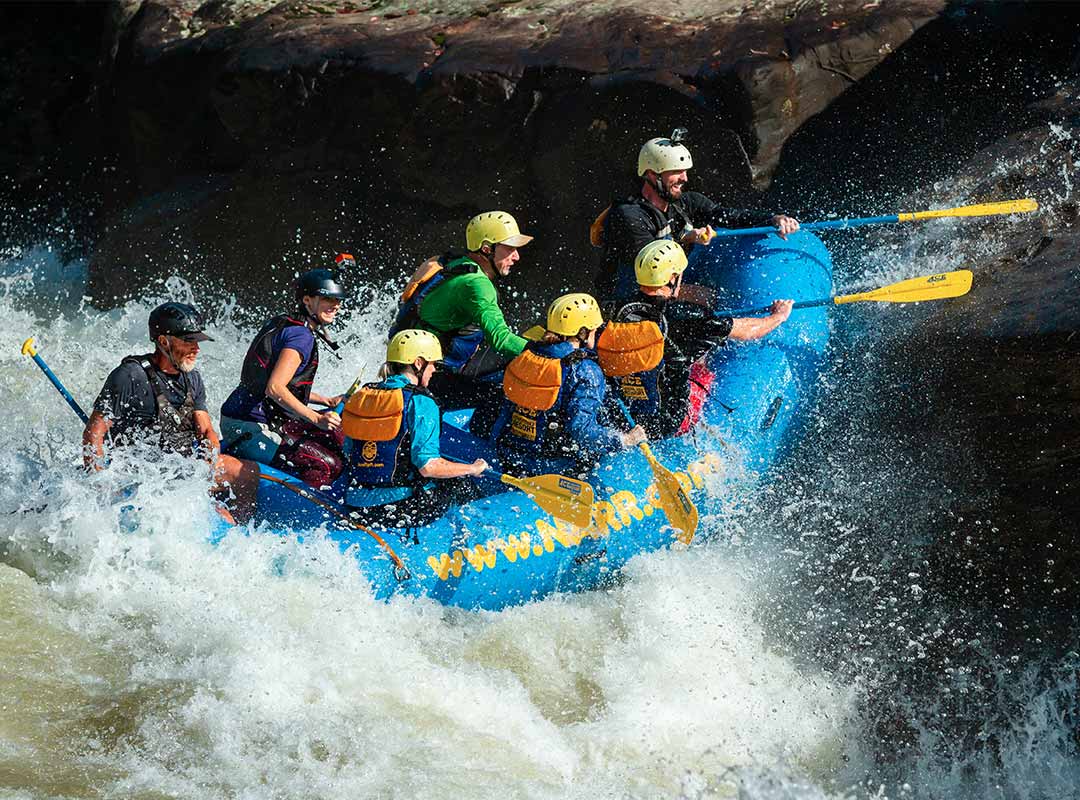 August 25, 2020
Gauley Overnight Riverside Campsite Updates
Home
|
|
Gauley Overnight Riverside Campsite Updates
Gear Up for Gauley
Tucked in the mountains of West Virginia, ACE Adventure Resort attracts thousands of people during the six most magical weekends of the year, also known as Gauley Season. Starting the second weekend of September, thrill-seekers from all over the world prepare for a ride of a lifetime. If you book a rafting trip during Gauley Season, you are not only getting to experience the beautiful scenery only the mountains of West Virginia can offer, you're also experiencing rapids that will be sure to leave you in awe. The release of the Summersville Dam is what we have to thank for six weekends of pure adrenaline-fueled bliss. With scheduled releases running from Friday to Monday, there are plenty of days for you to grab your fellow adrenaline junkies and mark something off your bucket list! The Gauley Season is known to be a dream come true for those wanting to push the boundaries and step out of their comfort zone. Join us at ACE and embark on once in a lifetime adventure- but like, every year.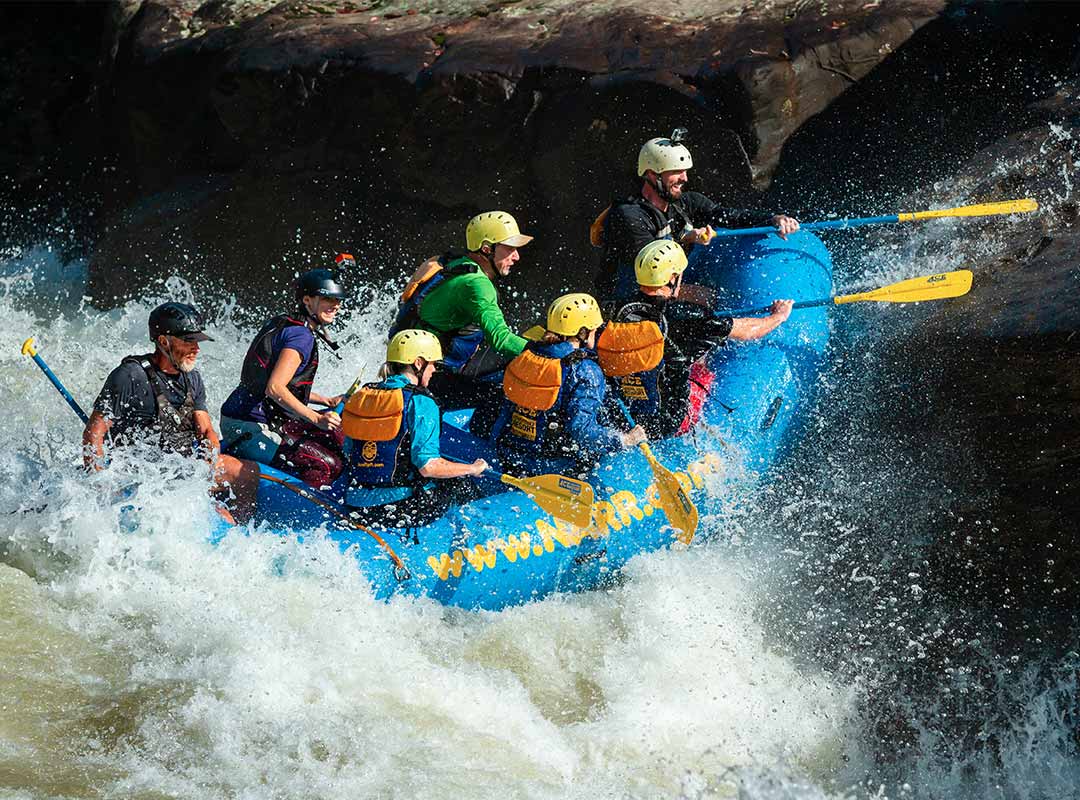 If you're looking for the real deal and feel like you can handle the heat, embark on the classic Fall Gauley River Overnight Trip! Be warned, this trip is for the risk-takers and more experienced rafter. This epic rafting trip takes you from start to finish on the Gauley River with adventure and adrenaline packed in each rapid. On the first day you'll raft the unforgettable Upper Gauley and take on rapids bigger than you ever imagined. However, the fun doesn't stop there. On the second day you'll venture out on the Lower section and finish strong with epic class V rapids!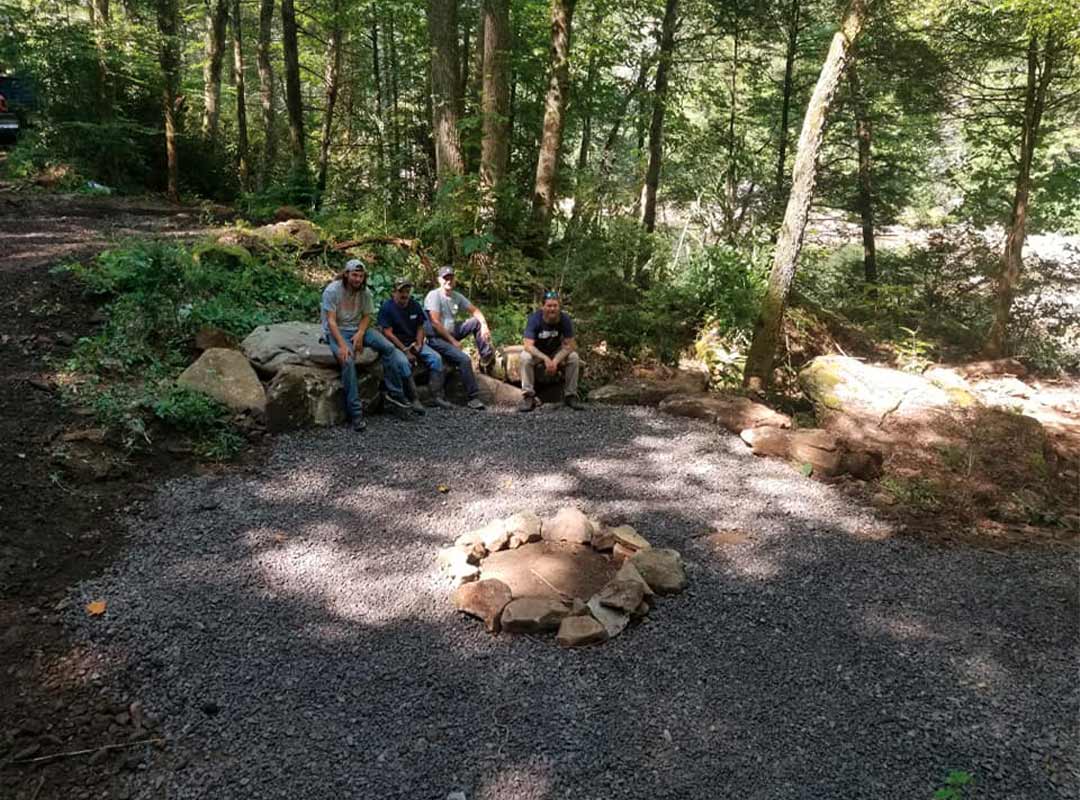 Taking on enormous rapids isn't the only adventure you'll embark on! After rafting the Upper Gauley, you and your crew will stop at our campsite at Woods Ferry and spend the night gathered around a campfire reliving the excitement of the day! This site has been a premier overnight spot for nearly twenty years and between high water and flood damage, it needed some TLC! Not only have our devoted employees completely revamped the existing site, we've also expanded its capacity! By breaking ground just downstream of our site, we were able to double the overall capacity! Awesome, right? But that's not all! By carefully recrafting our sites, we were able to create a campsite that fits in with the wilderness aesthetic while highlighting the resource of the Gauley River in a very natural way! Our new campsite brings relaxation while also giving you the rustic feel and plenty of space for groups and individuals alike to enjoy!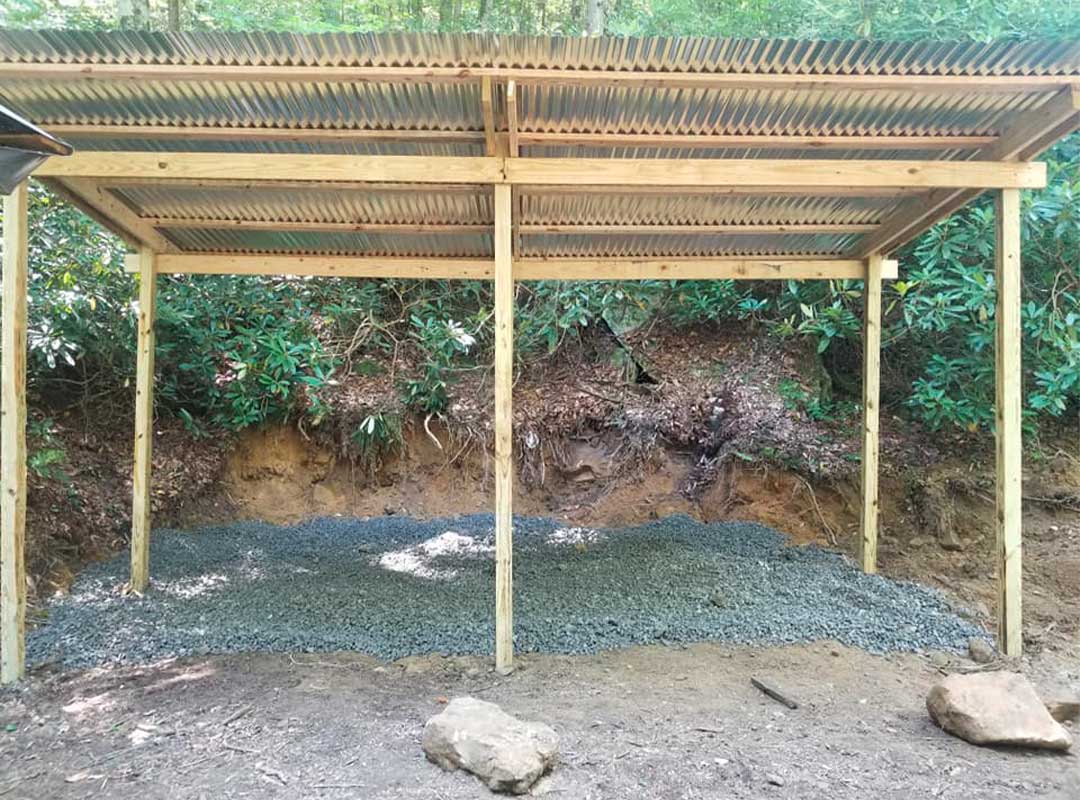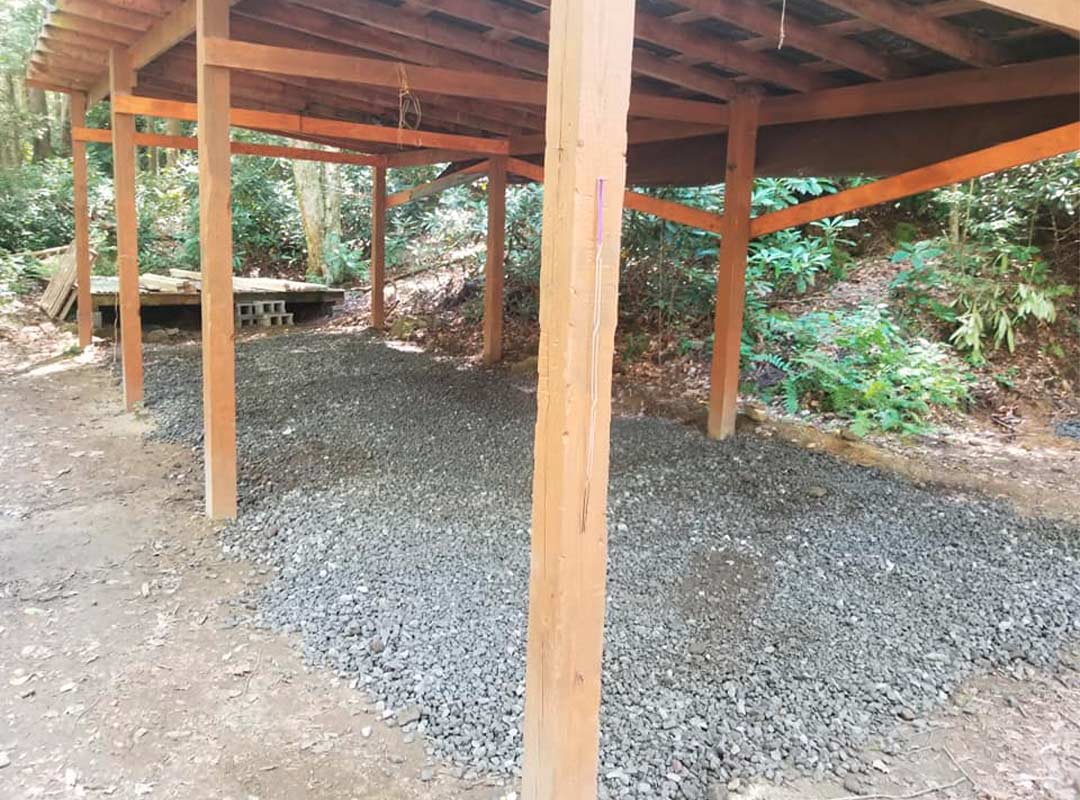 The classic Fall Gauley Overnight gives you the most excitement while also bringing you closer the pure bliss only the quiet hum of nature can bring. With so much fun packed in only a couple of days, you can experience the feeling of a week-long vacation in one weekend! Book a trip with ACE Adventure Resort and let the rapids bring you closer to yourself.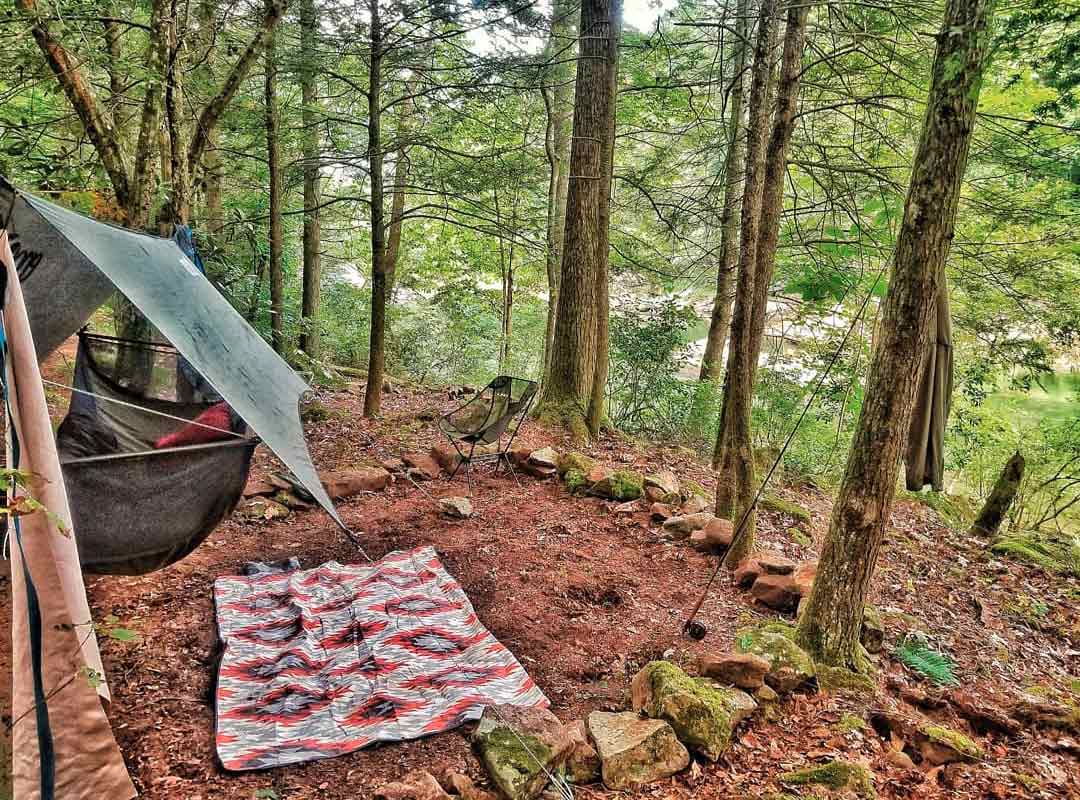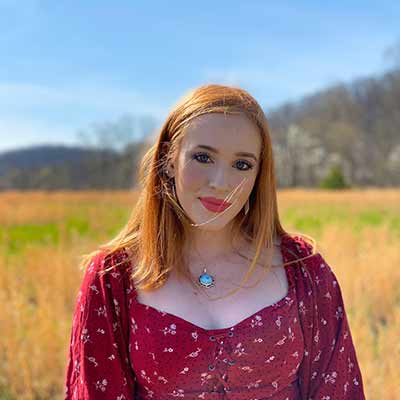 BY Larkin Cook
Larkin grew up here at ACE Adventure Resort and on the New River. Her dad, Jerry, is one of the owners of ACE, so adventure is in her blood. When Larkin isn't studying at Concord University, she is working in the marketing department as a social media specialist. Larkin enjoys hiking, whitewater rafting, and being outdoors. If you can't find Larkin at ACE or on the River, she's at home with her cats Misa and Oscar.
VIEW FULL BIO & ALL POSTS