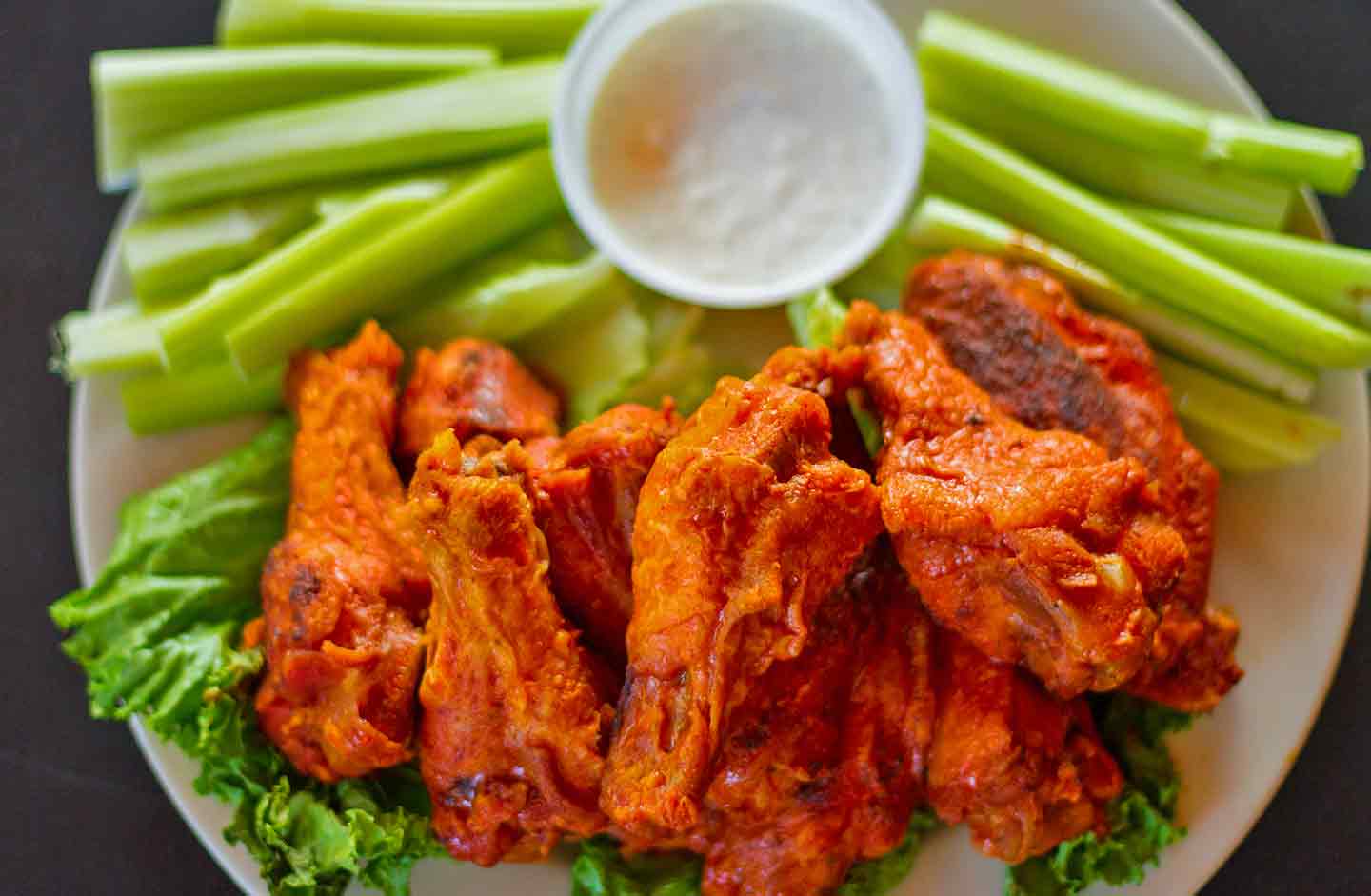 August 11, 2020
Wine and Dine With ACE Adventure Resort
Home
|
|
Wine and Dine With ACE Adventure Resort
Come, Dine!
Escape the monotony of everyday life and find your own slice of heaven in the wild and wonderful West Virginia. Hidden away in the mountains, ACE Adventure Resort has made its home on 1,500 acres of property offering everything from whitewater rafting to ziplining through the trees. While these epic and thrilling adventures speak for themselves, let's talk about everyone's second favorite thing…food! ACE Adventure Resort offers something for everyone. The Lost Paddle Bar and Grill has long been a favorite for guests, locals, and everyone in between. The Lost Paddle's menu has a variety of delicious food that caters to everyone's cravings. In the mood for an appetizer? Try the loaded nachos! Fresh tortilla chips smothered in cheese, home-made chili, black beans, jalapeños, pico de gallo, guacamole, and sour cream is sure to make your mouth water. Wanting a hearty meal after a long and exhilarating day on the river? Dine-in and try everyone's favorite, the blackened chicken wrap. Made with chicken, bacon, black beans, pico de gallo, cheese, lettuce, and our delicious fiesta sauce all wrapped up in a tomato basil tortilla, it's pretty hard to turn down! The Lost Paddle's menu is not only delicious but also has options for everyone. Enjoy a charbroiled portabella mushroom cap topped with lettuce, tomato, pickles, and onion on a warm brioche bun! Is your child a picky eater? The Lost Paddle has chicken tenders, grilled cheese, and hot dogs on the kid's menu that is guaranteed to satisfy the pickiest of eaters.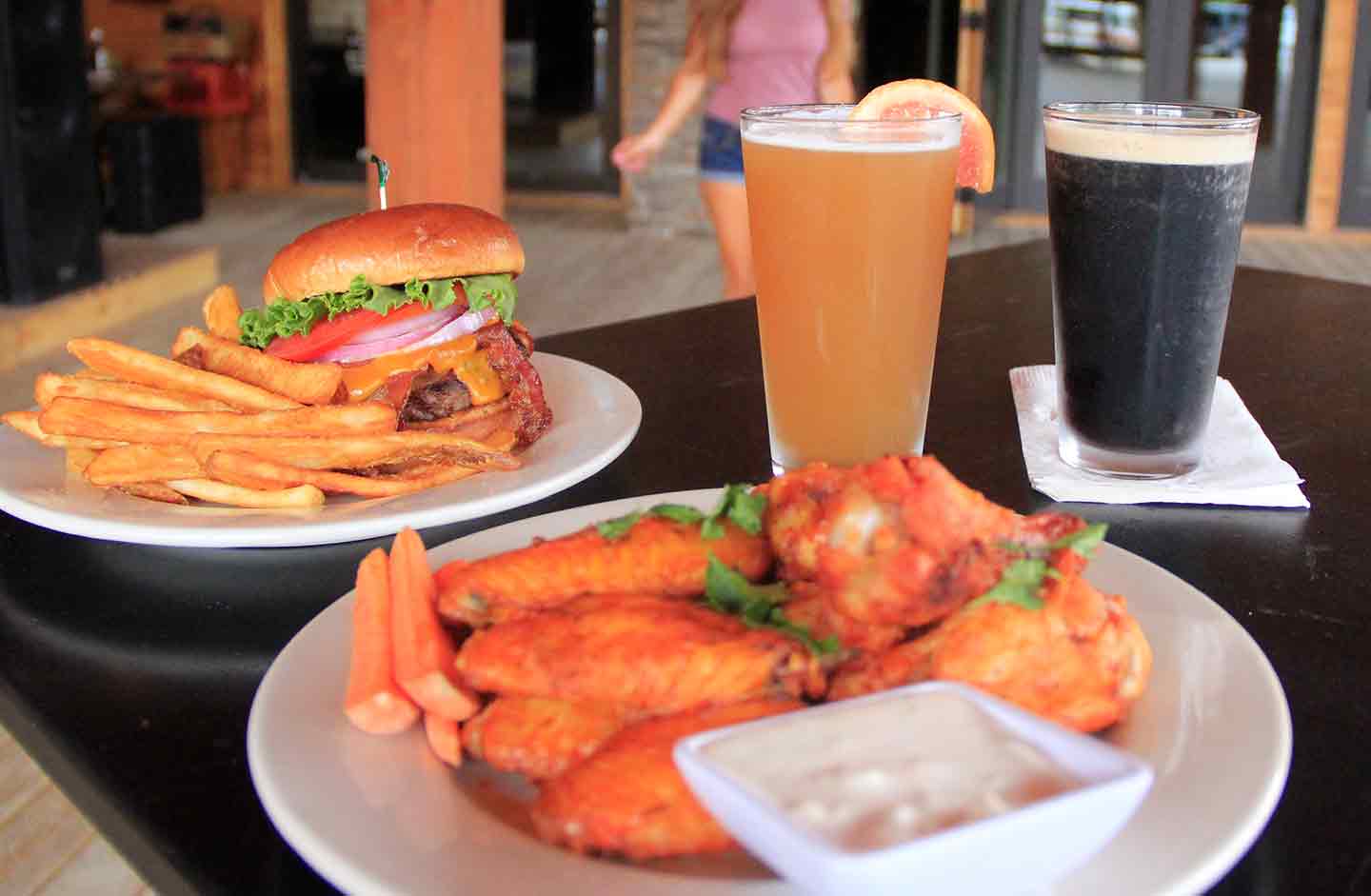 ACE Adventure Resort not only has the best appetizers and wraps around, but they also specialize in award-winning brick-oven pizzas. At Woody's Wood-Fired Pizza, you can order hand-tossed pizza with your choice of delectable toppings. Woody's has a variety of tasty specialty pizzas including the smoked BBQ! Bite into your choice of smoked chicken or pork accompanied by roasted tomatoes, bell peppers, and cilantro. Are you a meat-lover? Try the Carnivore! This mouth-wateringly good pizza comes with spicy marinara, smoked chicken, andouille sausage, pulled pork, and brisket. I'm hungry just thinking about it! At Woody's you can even order off the bar menu so you can pair your favorite pizza with mozzarella sticks or a fresh garden salad!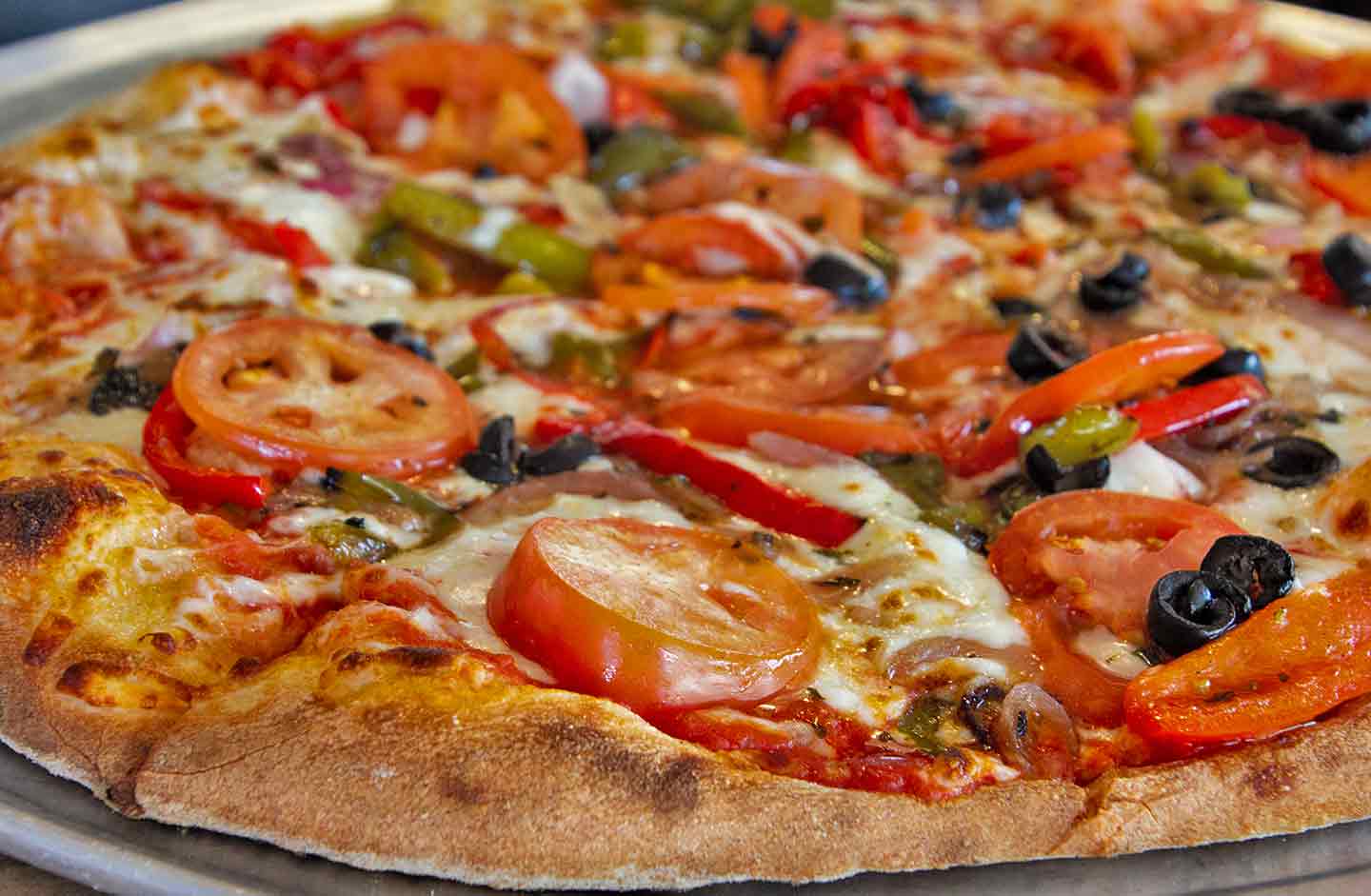 ACE Adventure Resort has something for everyone and that includes a more relaxed dinner setting. Want to spend the evening enjoying quality time with your family? Stop by the Lakeside Eatery for a family-style meal including Appalachia rainbow trout or bacon-wrapped, smoked meatloaf. They also pair those delicious entrées with rolls, salad, and a sweet dessert. What's for breakfast you ask? Visit the Lakeside Eatery and eat until your heart's content with our yummy breakfast buffet! What are you waiting for? Come dine with us!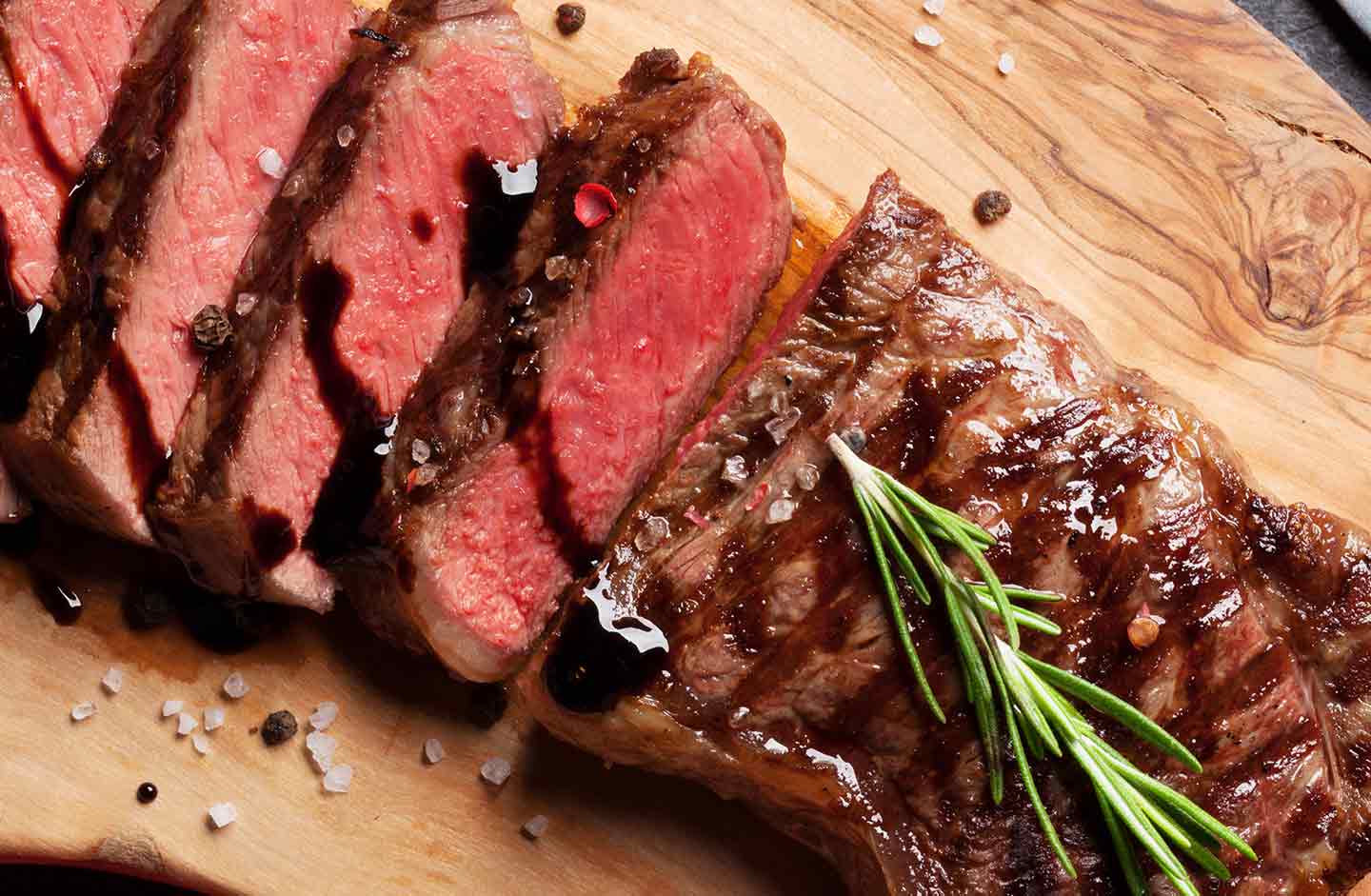 Now that I've saved the best for last, let's talk about drinks! The Lost Paddle not only has some of the tastiest food around, but it also has an extensive beverage menu. Try anything from a margarita to one of the local beers on draft! Enjoying a relaxing day on the lake and want something cold to sip on? Visit the Slushie Stand! Enjoy a margarita, strawberry daiquiri, piña colada, or all three (I won't judge!). The Slushie Stand also has a variety of kid-friendly slushies that are guaranteed to put a smile on your child's face! As you can see, ACE Adventure Resort has a little bit of everything for everyone, so come on down and dine at one of the friendliest places around!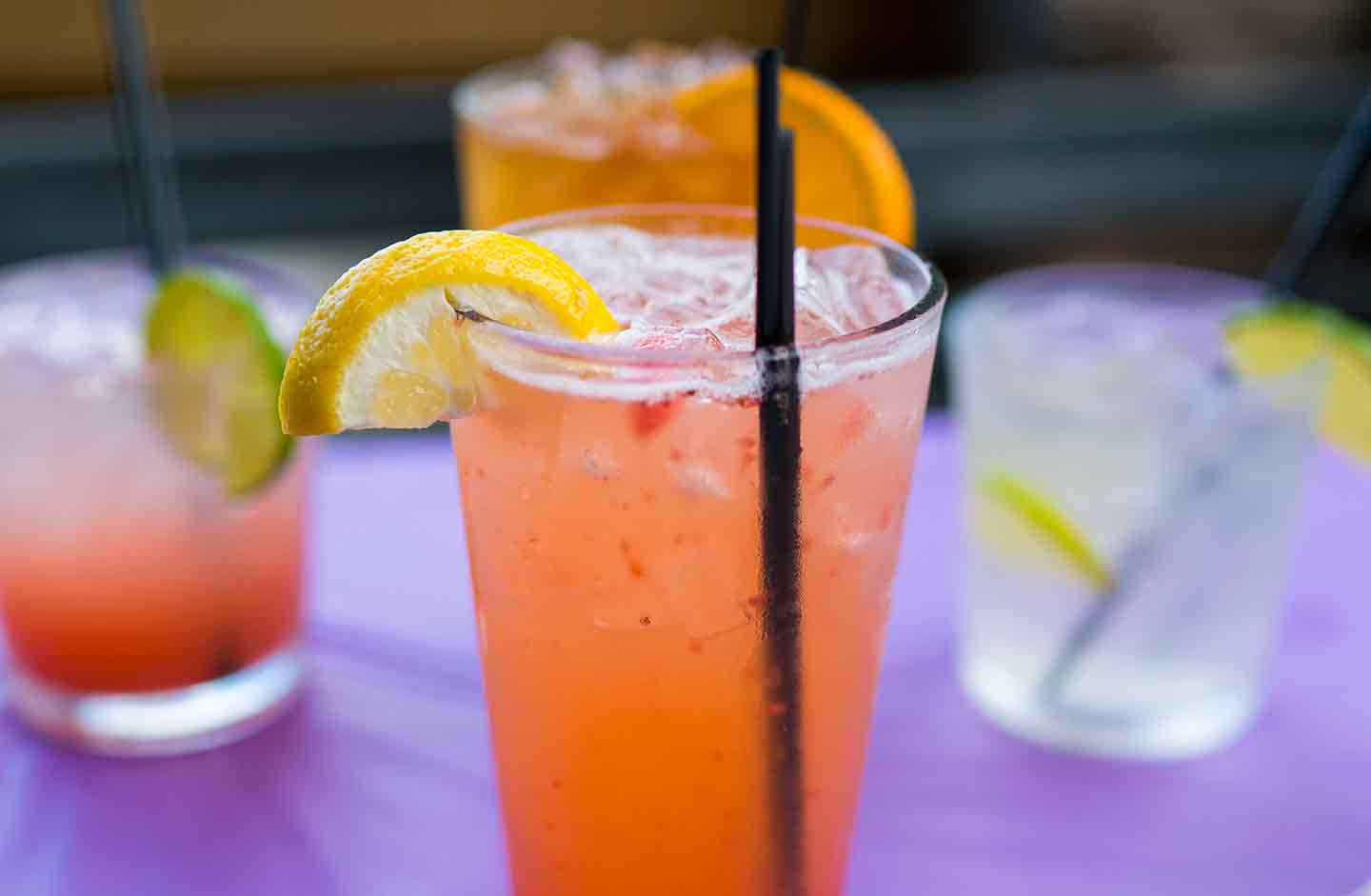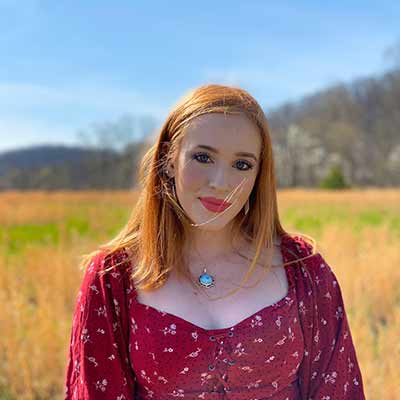 BY Larkin Cook
Larkin grew up here at ACE Adventure Resort and on the New River. Her dad, Jerry, is one of the owners of ACE, so adventure is in her blood. When Larkin isn't studying at Concord University, she is working in the marketing department as a social media specialist. Larkin enjoys hiking, whitewater rafting, and being outdoors. If you can't find Larkin at ACE or on the River, she's at home with her cats Misa and Oscar.
VIEW FULL BIO & ALL POSTS