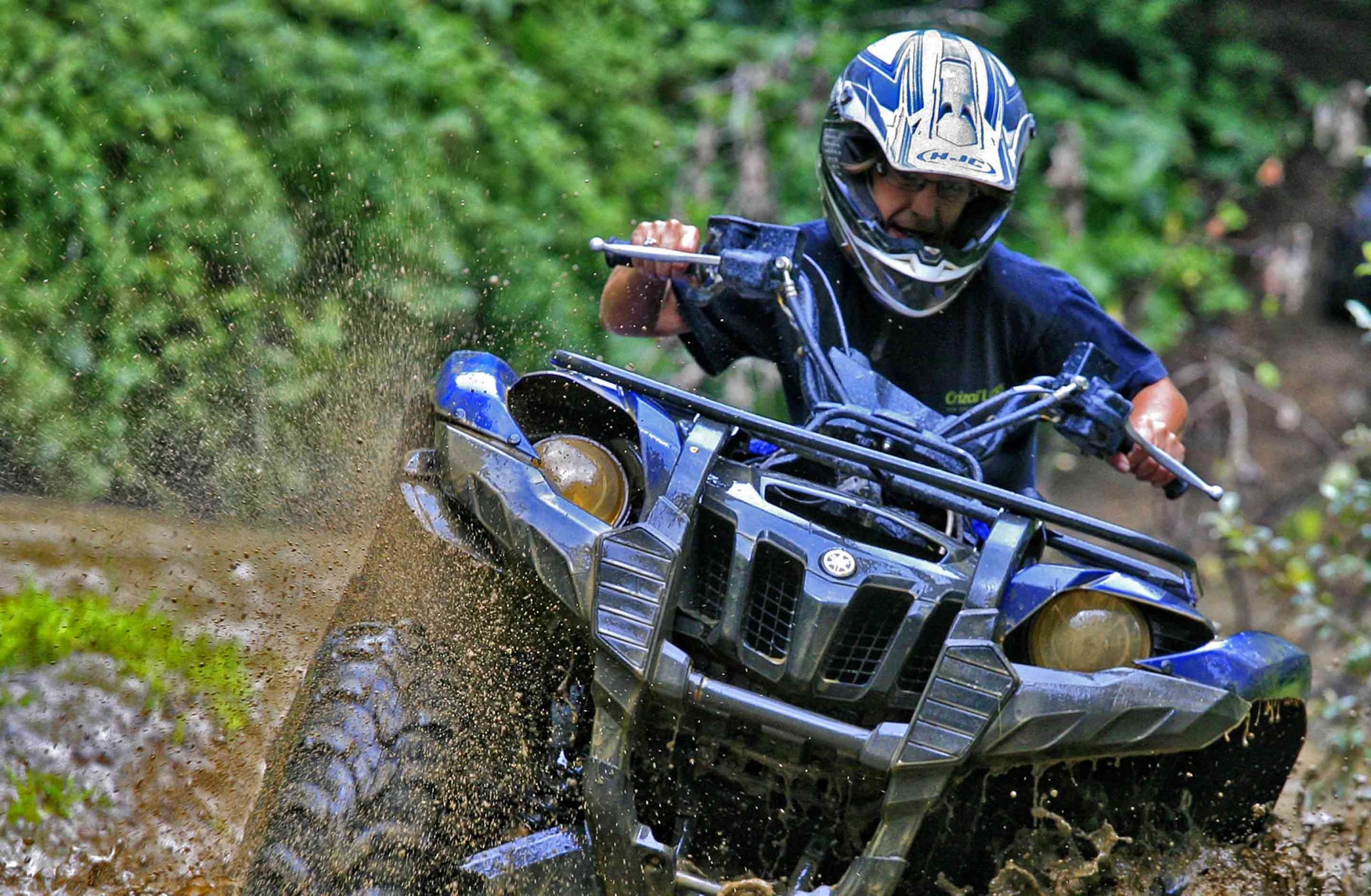 May 26, 2020
Thrilling West Virginia ATV Trails along the New River Gorge
Home
|
|
Thrilling West Virginia ATV Trails along the New River Gorge
There's no offseason for ATVing here in the sprawling Appalachian Mountains, especially when you reside near the awe-inspiring New River Gorge, West Virginia's most beautiful natural attraction. Many of the wildest West Virginia ATV trails can be found in the dense backcountry that hugs the Gorge's dramatic cliff line. While ACE Adventure Resort is widely celebrated for its renowned American river rafting, splash-tastic water park, and luxury log cabins, sometimes the raw power of a lightning-fast, state-of-the-art ATV is too enticing to pass up. A four-hour ATV tour is the perfect companion to one of our many other adventure-based recreational activities, such as rafting, ziplining, mountain biking, or kayaking.
Roar through the Appalachians
The various undeniably exhilarating West Virginia ATV trails near the world-famous New River Gorge are as eclectic as ACE's many guided excursions. Depending on the trail, you might encounter thick forestry, widespread hillsides, or dramatic gorge views. Oh, and plenty of shriek-inducing mud. The region sees ample rainfall, yes, but several deep-forested wetlands naturally provide mud-caked thrills. Within minutes of the resort, you'll stumble upon some of the region's most exciting airtime, marbley, off-camber jumps, whoops, and hardpack.
Discovering the Best West Virginia ATV Trails
We exclusively partner with the good folks at New River ATV, who offer guided tours that start at $175 per rider. The side-by-side family tour is the best bang for your buck, however, as it costs less than $100 per person. No prior experience is needed, and the tours run year-round, although most people choose sloppy spring, lush summer, or vibrant autumn. Their team specifically rides on approximately 100 miles of classic, hand-selected West Virginia ATV trails. Each tour is customized prior to departure, so you never know where you'll "land" on a given day. Their motto is "suit up, rev up, and get yer mud on," so you know they mean business! Tours typically last four hours, so there is plenty of time to try another outdoor adventure, such as whitewater rafting, stand-up paddleboarding, or rock climbing.
The Wildest ATV Resort in West Virginia
If 2020 has taught us anything, it's that family adventure travel is more prevalent than ever. There's never been a better time to escape the city's clutch en route to ACE, the most beloved adventure-based resort on the East Coast. Because we're within driving distance of many of the country's largest cities, we welcome thrill-seekers from the South, East Coast, Midwest, and, occasionally, New England. Feel free to visit ACERaft.com to browse through our various adventure packages, Summersville Lake voyages, and top-rated West Virginia vacation rentals. And remember: ACE boasts everything that a typical beach destination has (except the ocean), including a water park, paddling, boating, a beach, restaurants, retail, and so much more!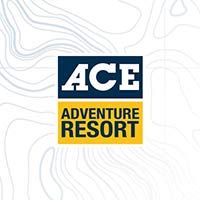 BY aceteam
Bringing you all the latest whitewater rafting, adventure, and all things ACE from the New River Gorge of West Virginia for over 40 years.
VIEW FULL BIO & ALL POSTS