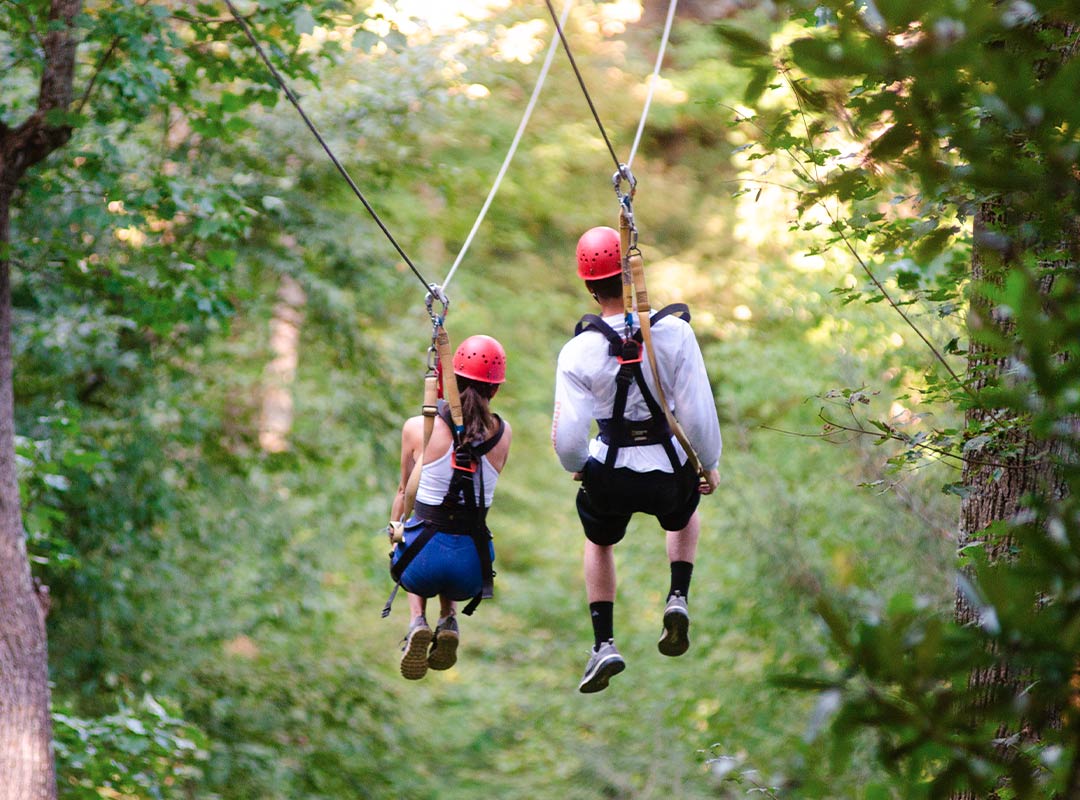 April 6, 2020
Zipline Tours near Me: Look No Further Than ACE
Home
|
|
Zipline Tours near Me: Look No Further Than ACE
There has never been a more suitable time to escape the city en route to an isolated yet undeniably beautiful locale, such as the Appalachian Mountains. Luckily for you, road trips are back in style! And it's time to feed your wild side with some good, old-fashioned excitement at ACE Adventure Resort, home to the most ferocious American river rafting on the East Coast. But we provide so much more than "just" world-class rapids. Our adventure-based thrill resort also features Endless Wall rock climbing, muddy ATV tours, and, of course, a scream-inducing zipline canopy expedition. For those that reside in West Virginia (or Ohio, Pennsylvania, Kentucky, and North Carolina), you might have stumbled upon us by searching for "zipline tours near me." Well, you're in luck, because ACE has two of the raddest expeditions in the country. So, pack the car, set the GPS for Oak Hill, and hit the open road!
Zipline Tours near Me: The New River Gorge
Yes, pulling together a list of adventure-based companies that offer zipline tours "near me" will give you a handful of options. But nothing beats the sheer rush one gains while soaring through the sky in the heart of the Appalachian Mountains, high above the towering mountain maples, beeches, and birches.
Incredibly, our four-hour zipline canopy tour starts at just $49.50 ($79 for adults). We offer this staggering experience during all four seasons, even in the midst of winter's frozen chill. And we accept all "flying foxes" eight and up—no prior experience is needed! This fun video gives you a taste of what we can offer a thrill-seeker, such as yourself. Each trip includes nine zip lines, two suspension bridges, and boundless natural beauty. The lines range from 150 all the way to 750 feet in length. So, what are you waiting for? It's time to strap in!
Night Tours: Zipping in the Dark
So, of course, we're all about upping the ante here at ACE Adventure Resort. Thus, we crafted an immensely popular night tour that spans dozens of acres inside a two-hour after-dark window. While you won't be able to observe the heartwarming natural beauty that sprawls across the New River Gorge, you will be able to experience the pulse-pounding thrill of ziplining under the bright West Virginia stars. You'll only be surrounded by dark shapes, joyous shrieks, and a constant wave of hushed woodland sounds. You won't find many night zipline tours "near me" in the dense Appalachians. It's also important to note that the minimum age for night tours remain at 13 years old.
Family Adventure Vacations at ACE
The time to book a long-awaited, well-deserved escape into the genuinely breathtaking West Virginian Appalachian Mountains is right now before summer travelers begin to vulture up all of the reservations. As a reminder, we boast a wide variety of West Virginia vacation rentals, including luxury log cabins, mountainside chalets, and rustic bunkhouses. To learn more about our award-winning "zipline tours near me," please don't hesitate to visit our website—it's adventure tourism at its finest!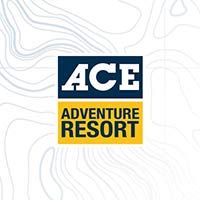 BY aceteam
Bringing you all the latest whitewater rafting, adventure, and all things ACE from the New River Gorge of West Virginia for over 40 years.
VIEW FULL BIO & ALL POSTS
RELATED ADVENTURES