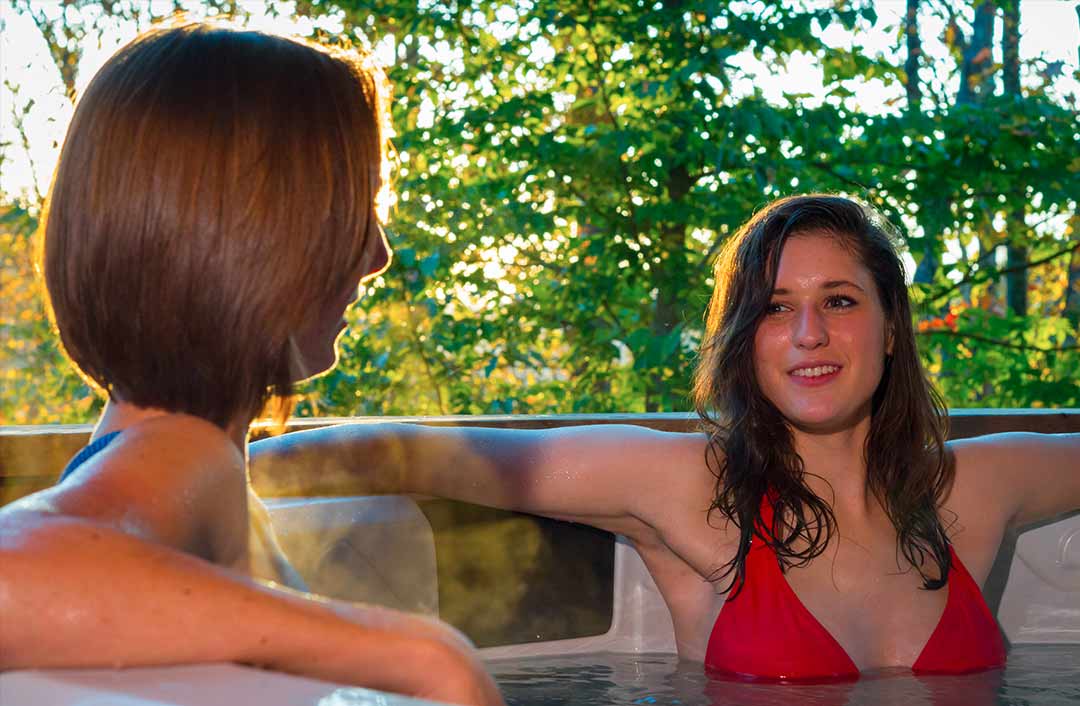 February 8, 2022
The Best Cabins in West Virginia With Hot Tubs
Home
|
|
The Best Cabins in West Virginia With Hot Tubs
There's never an offseason for "hot-tubbing" here in the sprawling Appalachian Mountains. Nothing beats a soak inside a soothing outdoor hot tub after a full day of whitewater rafting, rock climbing, or mountain biking. And ACE Adventure Resort owns some of the top-rated cabins in West Virginia with hot tubs, including the world-famous Truman Lodge, Harry S. Truman's old hunting cottage. Whether you're aiming to unwind after a fun-filled day or snuggle close to your sweetheart, you'll quickly fall in love with these eight luxury log cabins.
Top 8 Cabins in West Virginia With Hot Tubs
ACE Adventure Resort is revered for its wide range of on-site activities, such as ATVing, rappelling, and paddleboarding. But, it also boasts an eclectic mix of cabins, chalets, bunkhouses, tent sites, and RV parking. Over the past four decades, we've built or renovated several of the most-enticing cabins in West Virginia with hot tubs, including these eight selections:
Red Fox Log Home

: Red Fox's hot tub rests on the back deck, overlooking a dense forest, which is typically abuzz with the soothing sounds of nature.

Truman Lodge

: The Truman Lodge, for good reason, remains our most popular cabin. Who wouldn't want to bask in several decades of history while entirely surrounded by Appalachia's vibrant forestry?

Cliffside Chalet

: The brand new Cliffside Chalet is one of the only accommodations on our private, 1,500-square-foot resort that features unobstructed hot tub vistas. Nothing beats hot-tubbing with friends or a spouse with nothing but the sparkling stars above.

Grey Fox Log Home

: Think of Grey Fox as Red Fox's younger sibling. It has the same rustic appeal with two fewer bedrooms.

Black Bear Log Home

: Black Bear's deep-colored walnut exterior helps it stand out among all of the other cabins in West Virginia with hot tubs. The back patio sits eye-level with the forest, which adds an extra element of long-overdue seclusion.

Aspen Log Home

: Aspen Log Home is a guest favorite because the hot tub sits on the front covered patio, allowing the stars and moonlight to sheen down from above.

Laurel Cabins

: While small, these Laurel units are some of our most modernized New River Gorge cabins. Each Laurel Cabin sleeps six, but a lot of couples quickly claim them because they're cute and cozy.

Lakefront Cozy Park Cabins

: These units provide the sophistication of cabin life on a budget. It's not easy to find cabins in West Virginia with hot tubs under $200.
World-Class Adventure Tourism
When you're not basking inside one of the coziest cabins in West Virginia with a hot tub, you and your crew will undoubtedly want to explore what makes ACE Adventure Resort (and the New River Gorge) so undeniably unique. Join our rock climbing school, paddle atop Summersville Lake, blaze down a scenic mountain biking trail, or brave the wildest whitewater rapids east of the Mississippi! To book a long-overdue family adventure into the heart of Appalachia, please give us a call today at 1-800-787-3982. You call also check availability online at any time.
Deeply-discounted rates are often available during our quiet seasons from November 1 through March 31.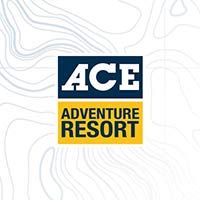 BY aceteam
Bringing you all the latest whitewater rafting, adventure, and all things ACE from the New River Gorge of West Virginia for over 40 years.
VIEW FULL BIO & ALL POSTS
RELATED ADVENTURES