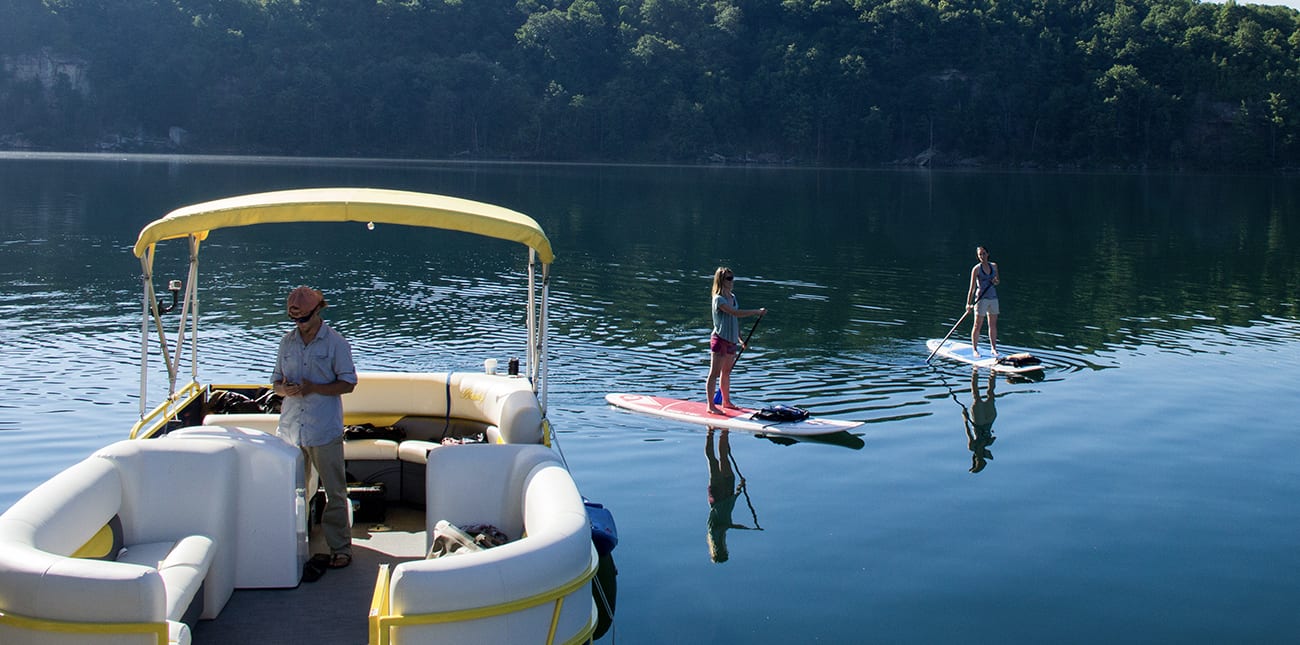 October 29, 2018
Breathtaking Fall SUP Tours at ACE
Home
|
|
Breathtaking Fall SUP Tours at ACE
Although the water sport of standup paddleboarding (SUPing) has been around for decades, it didn't become a popularized American activity until sometime around 2013. There have been many variations of this relaxing core workout over the last century, but modern SUPing has quickly taken the United States by storm. Whether you're paddling on a beautiful, tranquil lake or a serene, calm river, SUPing is one of the fasting growing West Virginia adventures here at ACE. We offer four dissimilar SUP expeditions at ACE Beach, Summersville Lake, and the New River. We happily welcome first-timers, beginners, and seasoned veterans to enjoy the beautiful fall foliage on one of our top-of-the-line SUPs here at ACE Adventure Resort.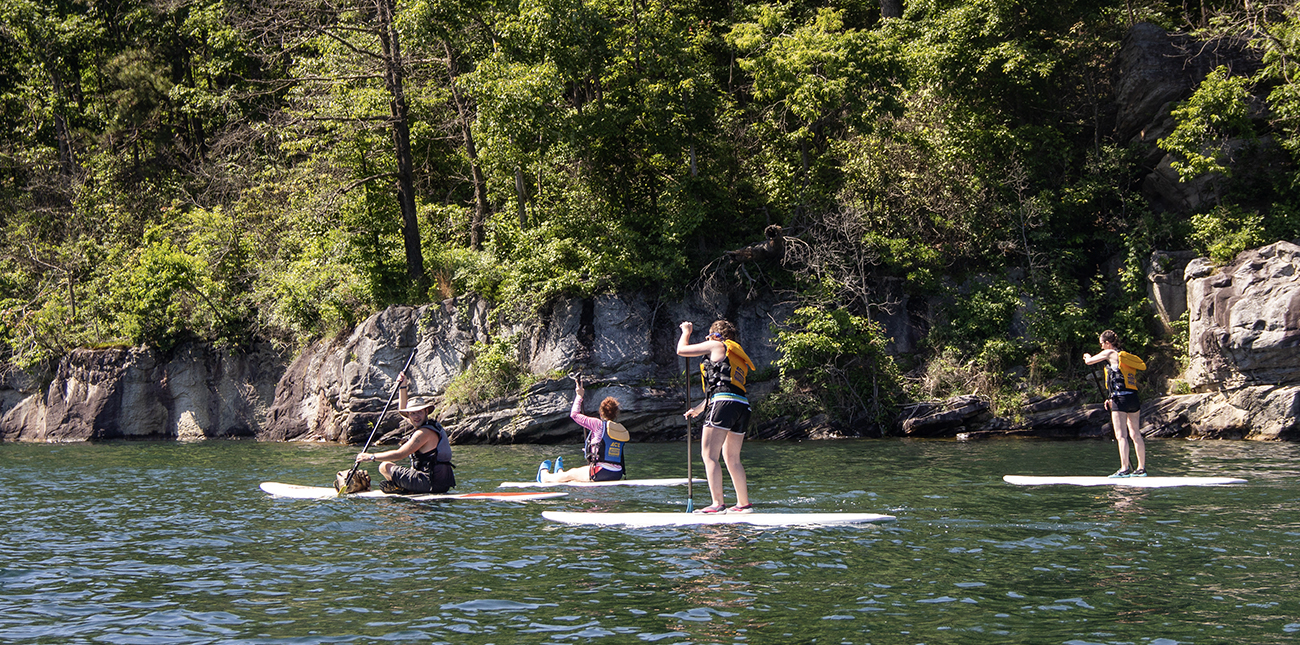 Evening Sampler at ACE Beach
The Evening SUP Sampler at ACE Beach is geared towards first-timers. Learn the craft near one of our colorful New River beaches with the help of an instructor. You'll be "walking" on the water within minutes. The instructors will teach you the balancing basics and proper paddle strokes. ACE Beach is a peaceful, private place to enjoy fall's breathtaking foliage. Because the water in autumn is crisp, remember to wear proper SUP attire: waterproof gloves, neoprene boots, full-body wetsuit, and layers of thermal and water-resistant clothing. ACE Beach is a short drive from our cozy West Virginia cabin rentals.

Summersville Lake
SUPing improves posture, balance, and core muscle development. The all-day Summersville Lake SUP pass is perfect for outdoor enthusiasts who have mastered the craft and wish to explore the many niches and inlets of this gorgeous body of water. Summersville Lake is a genuinely breathtaking spectacle because of its tall bluffs, vibrant forestry, and calm water. SUPing on Summersville Lake is particularly advantageous because you're able to see much of the horizon during your day-long visit. Exploring beautiful Summersville Lake is one of the best things to do in WV, regardless of the season.

New River Instruction
ACE Adventure Resort is also proud to offer SUP instruction on the stunning New River. SUPing on a river is equally challenging, rewarding, and exhilarating. Balancing on the New River provides extreme sports nuts the unique opportunity to conquer a new beast. Experienced paddlers love this new challenge; many guests finish this trip with a brand new sense of accomplishment. Not only is this journey a workout, but it's one of the prettiest stretches of river in North America.
World-Class West Virginia Adventures
ACE Adventure Resort hosts outdoor enthusiasts from all across the globe. We provide world-class West Virginia adventures in one of the most beautiful stretches of the Appalachian Mountains. You'll have the rare opportunity to rock climb, whitewater raft, and zip line through our colorful wonderland during fall's peak. ACE is not only one of the premier West Virginia resorts, but we're proud to be the #1 adventure resort in the United States! Dial 1-877-787-3982 or visit ACERaft.com to learn more about our breathtaking slice of heaven.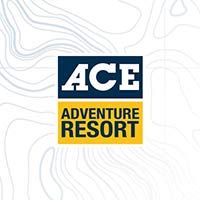 BY aceteam
Bringing you all the latest whitewater rafting, adventure, and all things ACE from the New River Gorge of West Virginia for over 40 years.
VIEW FULL BIO & ALL POSTS
RELATED ADVENTURES