June 7, 2018
Wonderful Wednesdays are Back!
Home
|
Wonderful Wednesdays are Back!
When it's 3 days until the weekend and the sun is roasting, nothing beats an evening at one of West Virginia favorite family water parks. In honor of fighting the mid-week blues, we're bringing back Wonderful Wednesday at Wonderland Waterpark in 2018. Swim and play in the lake here at ACE from 5-8pm for $10 every Wednesday until Labor Day. We'll also keep you fed with a pizza buffet from our wood-fired pizza oven for just $10.

The Best of West Virginia Family Water Parks & More
Make a quick local getaway at the end of your work day. You can lounge lakeside on the white sand beach, or get a workout climbing all over our giant inflatable mountains, water obstacle course, Saturn balls, sea-saws, and a floating trampoline. Catch some speed across the water on the lake zip line, and launch your friends off The Blob as high as you can! We support shenanigans among kids and grown-up kids alike. Round out your beach activities with some volleyball and a life-sized game of chess in the sand.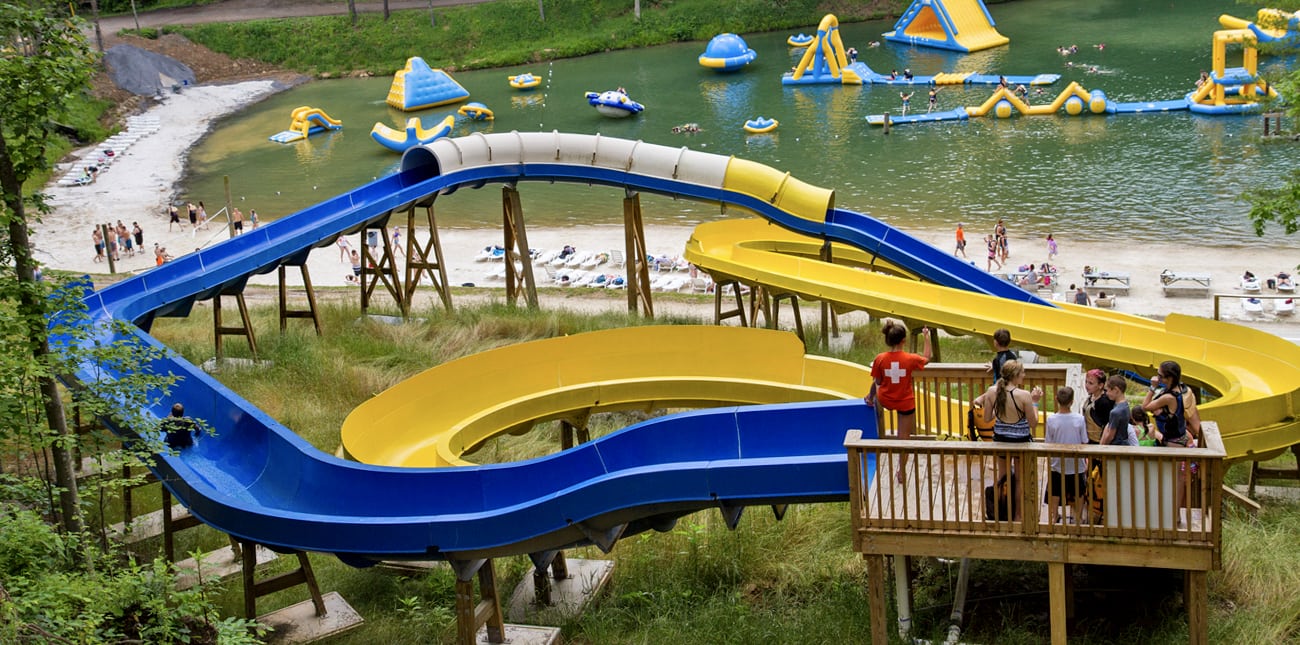 Wood Fired Pizza = All the Smiles
Woody's Patio Grill keeps the pizza hot and fresh all evening. Our pizzas are cooked using wood harvested right here on ACE's 1500 acre wooded property. At the end of a long swim in the lake, a slice of cheese and pepperoni ALWAYS tastes great. Go back for seconds, since the buffet is all-you-can-eat, and happens every Wonderful Wednesday.

Summer Sun, Fun, and Water Slides
Come see us this Wednesday. We're dedicated to making every day wonderful this summer (did we mention we have water slides???) The middle of the week is looking up this summer, whether you're after an affordable evening for the family, or adding a little more summer fun to your vacation here at ACE.